MOUNT PLEASANT — Jay Jay Rankins-James knew what he was supposed to do that morning more than three years ago.
He just didn't know if he would.
It was during his freshman lunch hour in Case High School's cafeteria in December 2016 when a fight broke out among students. As someone who was suspended twice for fighting at Mitchell Middle School, a part of Rankins-James wanted a piece of the action. That's just who he was at that point.
The senior forward for the Case boys basketball team was being raised in a challenging environment, during which he was receiving little parental guidance. Rankins-James never knew his father. And his mother, Rochelle, was usually out working to try and support her son and five daughters.
He was mouthing back at his mother at that point and being difficult. Why should he give a hoot if he got mixed up in that cafeteria brawl and got thrown out of Case? Did it really even matter?
"I had to fight with him just to go to school," said Rochelle Rankins, who named her only son Jonathan. "He would not budge sometimes. He was real stubborn."
But in what might be remembered as a change of course in his life, Rankins-James made a decision that he remembers to this day.
"My friends were fighting, like all of them," Rankins-James recalls of that day. "I had two options — to either help them or walk away. So I just walked away. I think that was a real good turning point."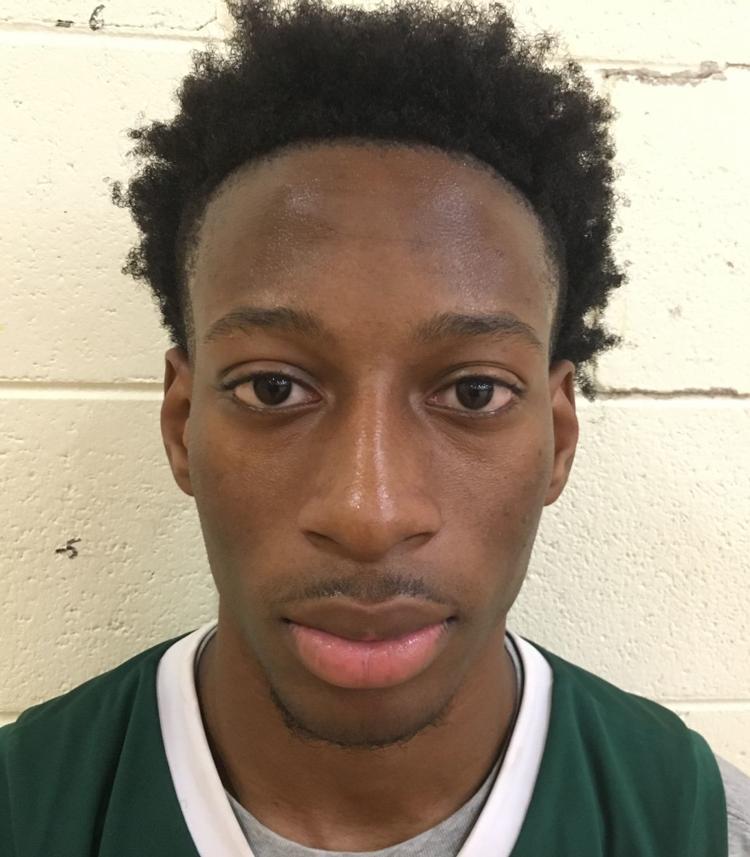 This was just the beginning of his personal reclamation project. During his time at Case, he would be favorably influenced by his coaches — Bryan Shredl and Bruce Follo in football, Jake Berce in basketball and Dennis Gallagher in track. He would be nurtured by teachers who include Amiee Jensen, whom he first encountered at freshman seminar.
And Rankins-James could see where he was heading if he didn't change his ways. His three older sisters frequently got into trouble at Case. One of them became pregnant at the age of 15 and has three children at the age of 21.
"When he found out she was pregnant, it shocked him," said Rochelle, remembering that as another turning point in her son's life.
There was simply a great deal for a kid to emotionally deal with at the time.
"I didn't have a dad in my life, so my mom played both roles," Rankins-James said. "And my sisters always got in trouble. My freshman year, I never really paid attention in class because I had so much going on at home. My mom was working so much that she wasn't really there that much."
He was an extended work-in-progress, but little by little, Rankins-James began to achieve results. He grades gradually improved and he has a 2.7 grade-point average as a senior. He did well with his ACT. He became more helpful with his mother.
This was not at all the same kid who entered Case as a wild and misdirected freshman in August 2016. This was a kid who decided to take ownership of his life.
"I have to smile when I think of Jay Jay's freshman year," Jensen said. "Back then, he didn't always handle frustration well and would act out in class sometimes. We didn't always see eye to eye and if I felt I wasn't getting through to him I would call for some help.
"I distinctly remember having to call a hall monitor over and exasperatingly say, 'Straighten him out so he can come back to class!' He just needed another person he related to to give him another perspective. Even though he gave me a hard time, it makes me appreciate his growth that much more."
Sports proved to be a vital tool for Rankins-James. He excelled in football and basketball. And in what would prove to be one of the most meaningful decisions of his life, Rankins-James reluctantly tried out for the track team as a junior in 2019 after teammate JayVian Farr kept encouraging him. He went on to win the WIAA Division 1 state championship in the high jump last June in La Crosse.
"At first, he didn't want to do it," Rochelle said. "But when JayVian kept asking him, he said. 'Mom, do you think I should do it or not?' I said, 'Why not? I was on the track team. You should at least try it.' After he tried it, he was saying, 'Oh, my God! I love it!' "
Rankins-James became so exceptional that Gallagher believes he has a chance to break the state record of 7-0 at the state meet this season. And just last week, he accepted a full athletic scholarship to compete for Grand Valley State, a Division II program in Allendale, Mich.
Yes, Rankins-James is going to college. And it's going to be for free.
"JayJay has stayed passionate and has a huge heart but he's learned to funnel his energy into school and sports," Jensen said. "When he TAed (teacher assistant) for me, helping me with things, he also used extra time to stay on top of his school work.
"I saw him focus on his academics as a way to reach his long-term goals, something he struggled with as a freshman. I don't think he had a clear idea of what he wanted for his future when he was a freshman, but through athletics, he began to see that he had opportunities and he just had to take them."
After starting at defensive back on a Case football team that earned its first playoff berth since 1997 last season, Rankins-James has been an electrifying forward on a basketball team that is two victories away from its first state tournament berth since 2005.
He has used the spring in his legs to thrill crowds with his assortment of dunks. But there is plenty of substance to go with that style, considering Rankins-James averages 10.8 points and 4.4 rebounds per game and is one of the Eagles' best defenders. He also is shooting .637 (114 for 179) from the floor — by far, the best percentage by a Case player.
"Jay Jay Rankins-James has an exceptionally quick first step offensively, gets to the basket and finishes strong," Horlick coach Jason Treutelaar said. "Defensively, Rankins-James is one of their top on-ball defenders, in my opinion. He has quick hands, good length and is strong on the boards."
Almost as if he was punctuating his success story with an exclamation point, Rankins-James brought down the house with a spectacular baseline dunk on Feb. 7 during a Southeast Conference game against Park in Case's fieldhouse. After all, he has written a success story worth celebrating, with plenty more chapters still in the works.
"He took one dribble from the 3-point line on the baseline and threw it over someone," Case coach Jake Berce said. "That was definitely the best dunk of the year for our team. You don't see stuff like that in high school basketball very often."
Sadly, we don't often see success stories the magnitude of Rankins-James in today's world. But he's one kid who beat the odds.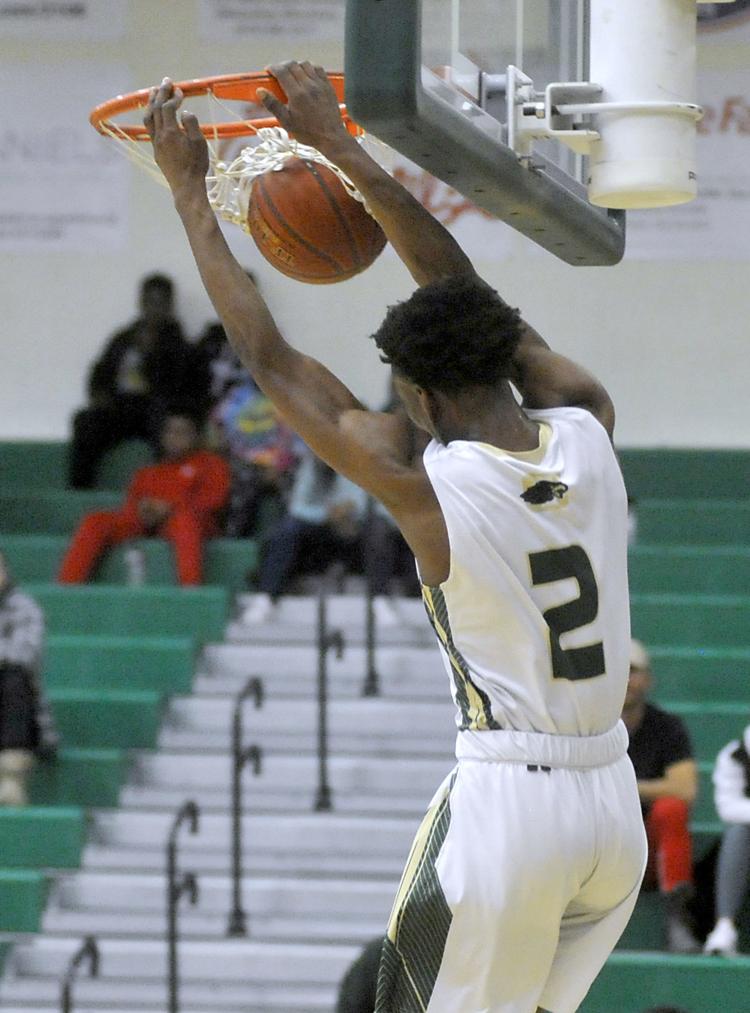 "I've seen Jay Jay grow in terms of being a leader," Jensen said. "He gives back to our school community by mentoring younger students. Sometimes, it's being a positive role model for his teammates. Other times, it's stepping up to lead freshmen at Link Crew events and at Youth Frontiers.
"I am so incredibly proud of JayJay's hard work and determination throughout his four years."
Get in the game with our Prep Sports Newsletter
Sent weekly directly to your inbox!