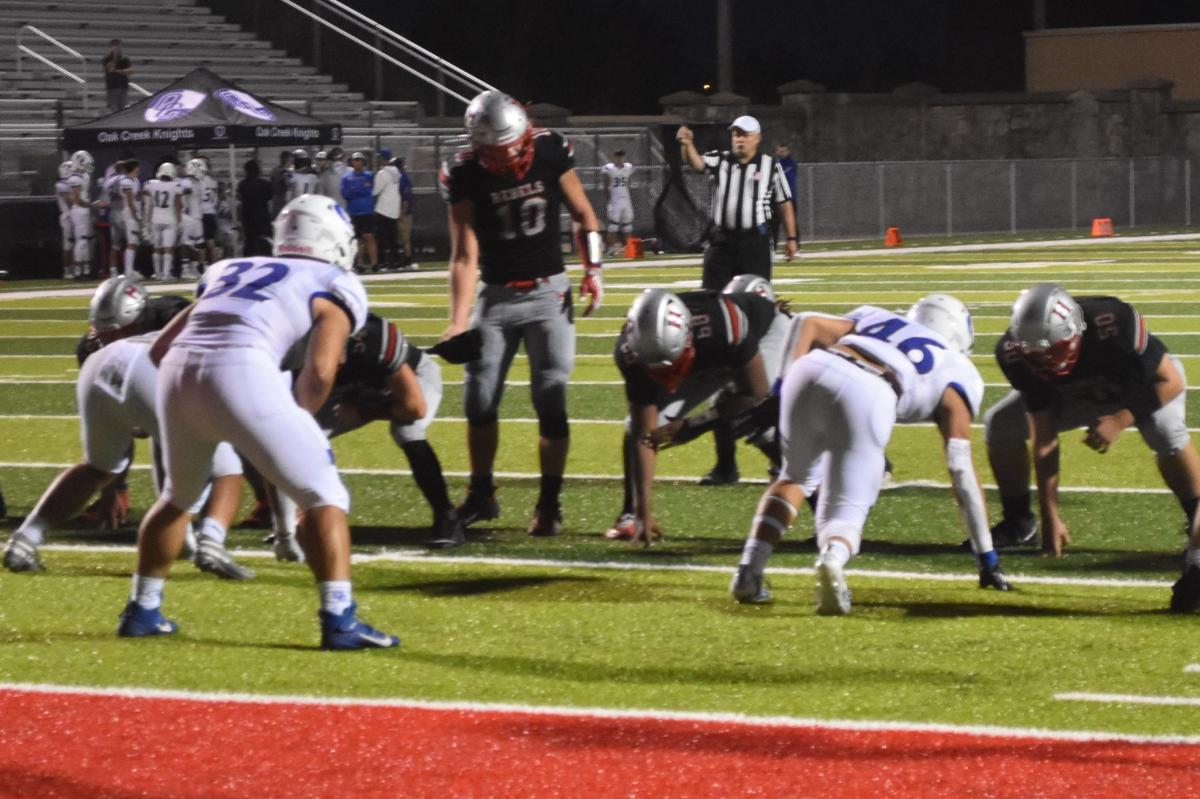 RACINE — Cautious optimism gave way to calamity seemingly in no time at all Friday night.
Going into the second half at Horlick Field, the Horlick High School football team led powerful Oak Creek 19-14 after an inspirational first two quarters. And this was an Oak Creek team that dressed 65 players — about double Horlick's total — and opened the season with a pair of 35-0 victories.
And then it all fell apart.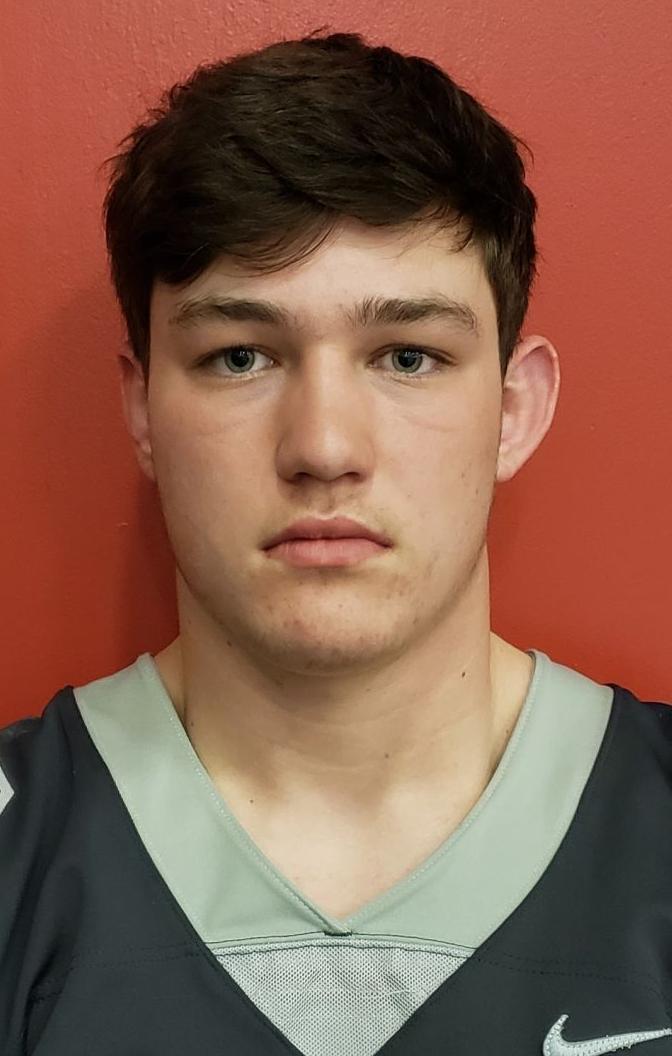 In a second half when Blake Fletcher, the reigning All-Racine County Player of the Year, suffered a potentially serious injury to his left ankle, Oak Creek outscored the Rebels 30-0 en route to a 44-19 Southeast Conference victory.
Blake Fletcher was hurt while scrambling to his right with 8:53 left in the third quarter. His left ankle was heavily taped when he returned to the bench and he was taken to the hospital shortly after that.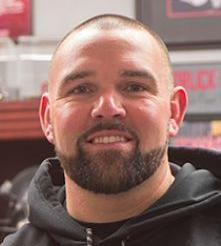 His father, Horlick coach Brian Fletcher, said after the game that the injury could be serious.
"He's in the emergency room right now, so I plan on going over there after I say goodbye to the team and find out what's going on," he said in a somber tone. "It didn't look good and it's tough because you felt we had so much momentum in the first half and then they got a big score right off the bat to open the second half and that initially took the wind out of our sails.
"I thought the kids' resolve was going to be fine. And then when Blake went down, you just felt the last breath of air come out of us. And then the wheels came off."
Brian Fletcher revealed Saturday morning that his son will miss the rest of this season.
"He has a fractured ankle and will see an orthopedic (specialist) next week to check for ligament damage," Fletcher said in a text. "He is done for the year."
Freshman linebacker Carson Fletcher, who returned an interception 10 yards for a touchdown in the second quarter, was obviously concerned about his brother after the game.
"When I saw him walking out on crutches, I knew it was bad," he said. "He's been battling through hamstring issues all week and that's what I thought it was at first."
The first half was a complete contrast for the Rebels (2-1, 0-1 SEC). As light sprinkles fell, Jordan Brown scored on a pair of 1-yard runs and Carson Fletcher came up with his big play as Horlick appeared to be setting the stage for an upset.
The highlight of the first half came midway through the second quarter. First, Blake Fletcher placed a 63-yard punt at Oak Creek's 3-yard line. One play later, Carson Fletcher picked off a pass from left-handed sophomore quarterback Cade Palkowski and returned it 10 yards for a touchdown.
"We've been watching film all week and the quarterback looks where he wants to throw it," Carson Fletcher said. "So I dropped back, he was looking my way and I stepped up right away."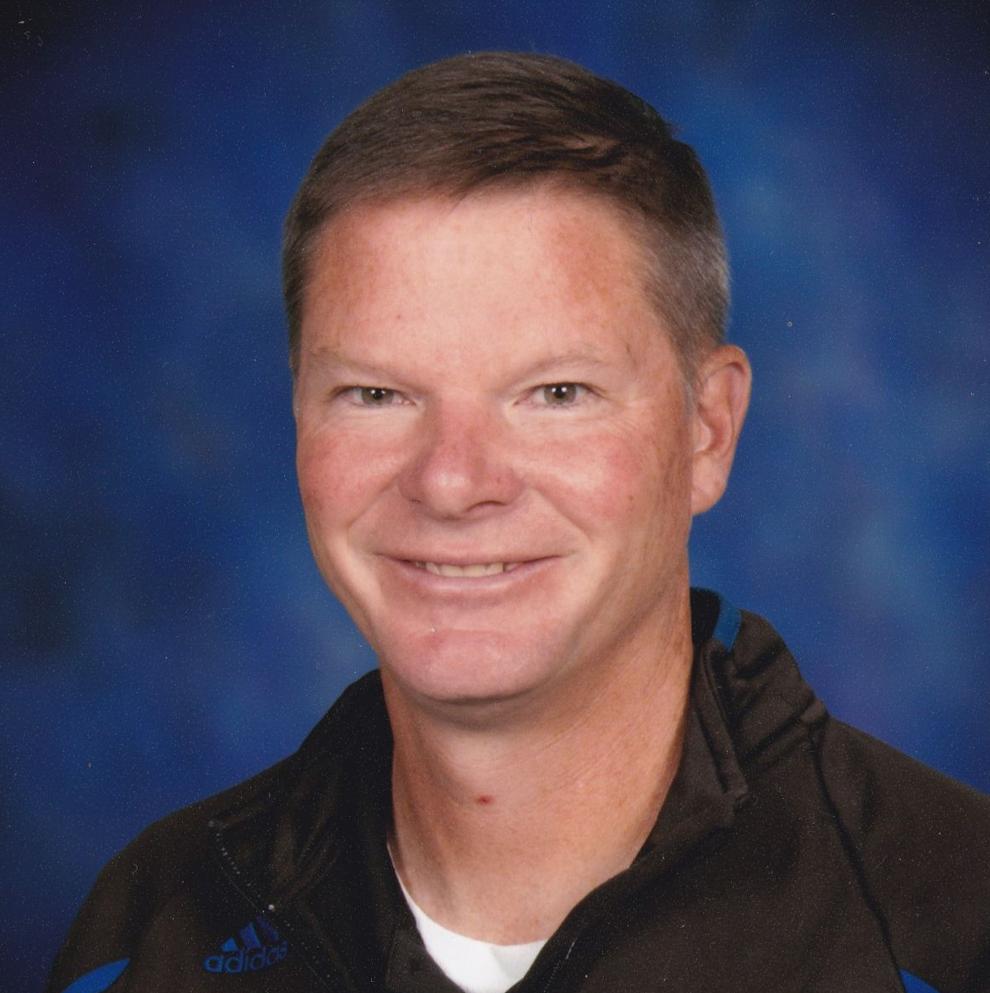 Oak Creek coach Joel Paar, a Racine native who graduated from St. Catherine's in 1986, could not have been more impressed with Horlick in the first half.
"We knew coming in that Horlick is a pretty good team and they're special," Paar said. "They hit as physical as any team we play. We played a tough schedule last year. We played some really good teams and they were more physical than anybody we played.
"They fight hard. We know their numbers aren't high, but every one of their kids are conditioned and they fight to the very, very end with everything. They owned us in the first half. They physically beat us up. They took it to us."
And then came the second half, when everything changed dramatically for the Rebels.
How rough did it get? In the first half, Horlick had 162 total yards to 113 for Oak Creek. In the second half, Oak Creek rushed for 234 yards on 23 attempts while Horlick rushed for 14 yards on 17 carries.
The downfall started when Brandon Piche ran 61 yards for a touchdown on the first play of the second half.
After a safety was called on Horlick when Blake Fletcher was whistled for intentional grounding in the end zone, Piche scored on a 6-yard yard run as Oak Creek stormed to a 30-19 lead going into the fourth quarter.
Nothing was going right for Horlick during this stretch. The Rebels' frustration was exemplified by two punts that went three and minus two yards.
"That first-play touchdown gave them a little hit of momentum," said Ayden Graham, who replaced Blake Fletcher at quarterback after he left the game. "We've got a lot of younger guys, so it kind of shocked a lot of people.
"But we shocked everyone in the first half. We've just got to keep our foot on the gas in the second half for the rest of the season."
After the game, Brian Fletcher let his players know how proud he was of them for their effort after being outmanned — especially after Blake Fletcher left the game.
"I don't even know how many guys we had suited up — like 25 or 30 guys," he said. "And then they came in with three busses of guys.
"I told our kids afterward, they should win when they play us. They've got a lot more players, they've got resources and they've got things our kids don't have.
"It's important for our kids to understand that they came out and battled, they laid it all on the line and I was extremely proud of them."