Da'Shaun Brown was honored, yet reserved with his reaction.
Even though he became just the sixth quarterback from Racine County in the last 60 years to earn first-team Associated Press All-State honors, he didn't consider that his favorite individual achievement.
What mattered most to the senior was being named the All-Racine County Player of the Year, which was released Sunday. That was the world in which he felt most connected with his competition.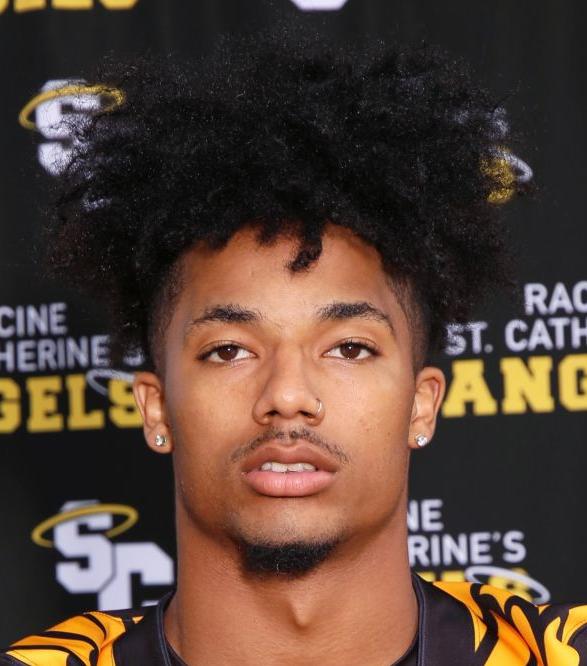 "It's definitely an honor that I don't take for granted at all," Brown said of becoming the first AP All-State quarterback from the county since Horlick's Steve Morris in 2008. "But I take more pride in the county with the race between the great players from the city."
They included Horlick senior linebacker Stephon Chapman, Racine Lutheran junior running back Tyler Tenner and St. Catherine's senior defensive lineman Adrian Garcia, each of whom earned second-team All-State recognition.
Also being named to the team from the county were three honorable mention selections: Burlington senior wide receiver Nick Webley, Waterford junior running back Tanner Keller and St. Catherine's senior defensive end DJ Carter.
The team was selected by eight sportswriters representing all regions of the state. The Journal Times was represented on the board.
Brown, a three-year starter, ran and passed for 8,238 yards and 119 touchdowns at St. Catherine's. He ran for a 3-yard touchdown and added a two-point conversion in the Angels' 8-7 victory over St. Croix Central in the WIAA Division 4 championship Nov. 15 at Madison.
The quarterback announced on his Twitter account on Monday night that he committed to play at Division I Indiana University.
"He's one of the greatest playmakers I've ever seen," Tenner said. "He gave their team an extra bit of confidence and swagger. That's what propelled them so successfully."
Tenner, who led Racine County in rushing and scoring each of the last two seasons, was the focal point on a Lutheran team that advanced to its first WIAA championship game. The Crusaders lost to Iola-Scandinavia 43-14 in the Division 6 game Nov. 15 at Madison.
In five postseason games, Tenner rushed for 1,086 yards and scored 15 touchdowns. He exceeded 300 rushing yards in two of those games.
"In that first game against Pecatonica-Argyle (a first-round game Lutheran won 20-19 Oct. 19), that was the game I had to flip a switch," said Tenner, who becomes Lutheran's first All-State player since Eric Oertel was first team in 2009. "And then I stayed in that high gear and continued throughout the playoffs.
"That's how I got all those yards, but, honestly, I wouldn't have been able to do it without my teammates and coaches and off-season program."
The selection of Chapman, a four-year starter, makes it three straight years Horlick has had an All-State player. He follows first-team guard Jordan Gallagher in 2016 and first-team defensive back Derrick Seay and second-team running back Joe Garcia last season.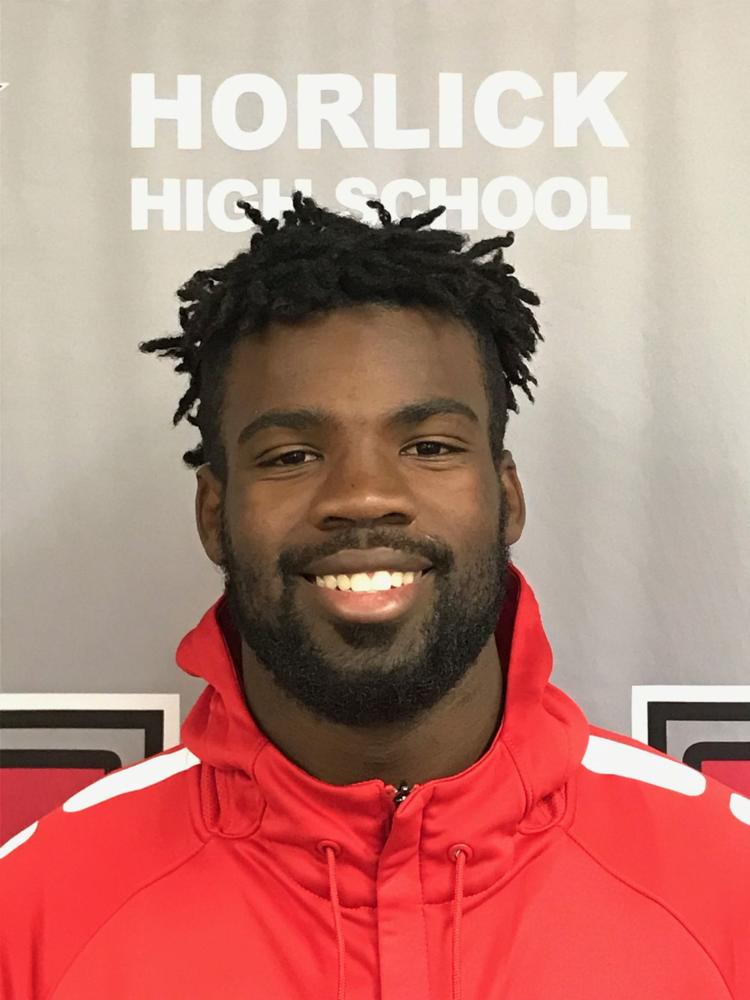 Chapman was instrumental in Horlick finishing 8-4 and advancing to the third round of the Division 1 playoffs.
"It means a lot," Chapman said. "Going into the season, we had high hopes. After all the team stuff, it felt good to be noticed individually."
Garcia, St. Catherine's nose tackle who was named Defensive Player of the Year in the Metro Classic Conference, was instrumental in the Angels' stout run defense.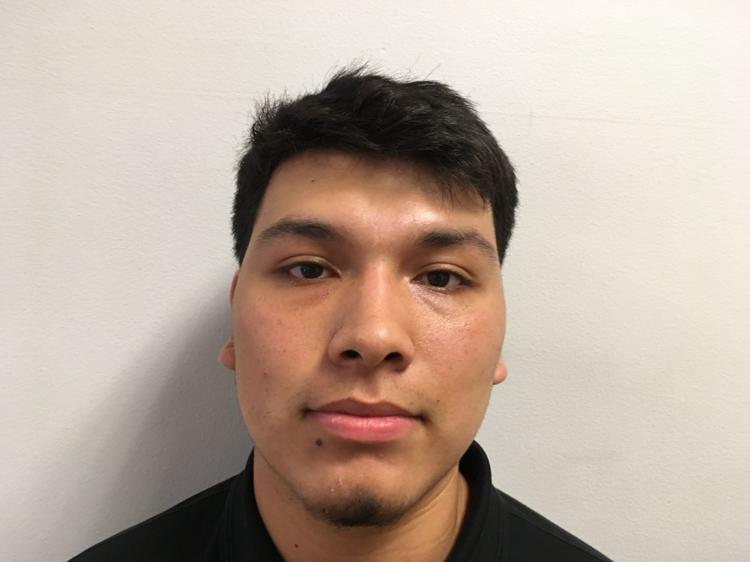 "He was a force inside, a force who had tremendous explosion," St. Catherine's coach Dan Miller said. "He had a great base, excellent feet, he was able to destroy double teams in our 3-4 defense and had a relentless pursuit to the ball."
Burlington's Webley missed the last four games of the regular-season after breaking a leg Sept. 21 against Westosha Central at Paddock Lake. Despite missing nearly half the season, his 30 catches still ranks fourth in the county and his 11 touchdown receptions were five more than anyone else in the county.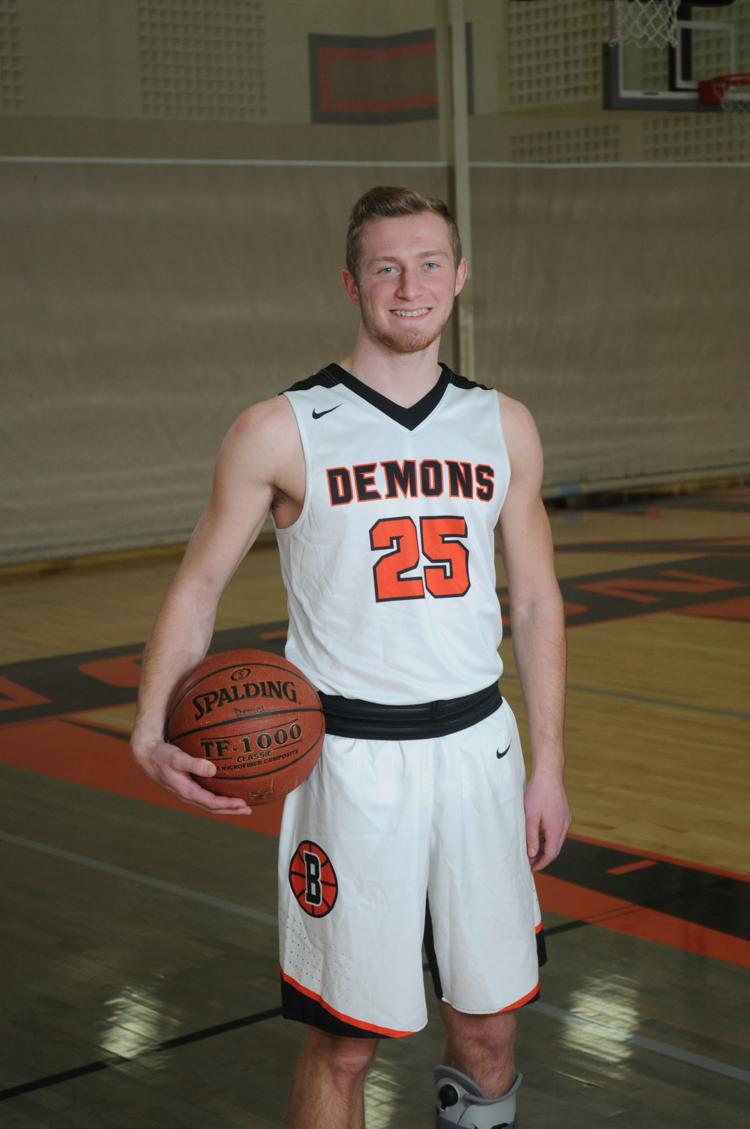 Keller rushed for 1,725 yards and 29 touchdowns on 164 carries for Waterford, which won nine straight games after a season-opening loss to Franklin. He was named the Southern Lakes Conference's Offensive Player of the Year for the second straight season.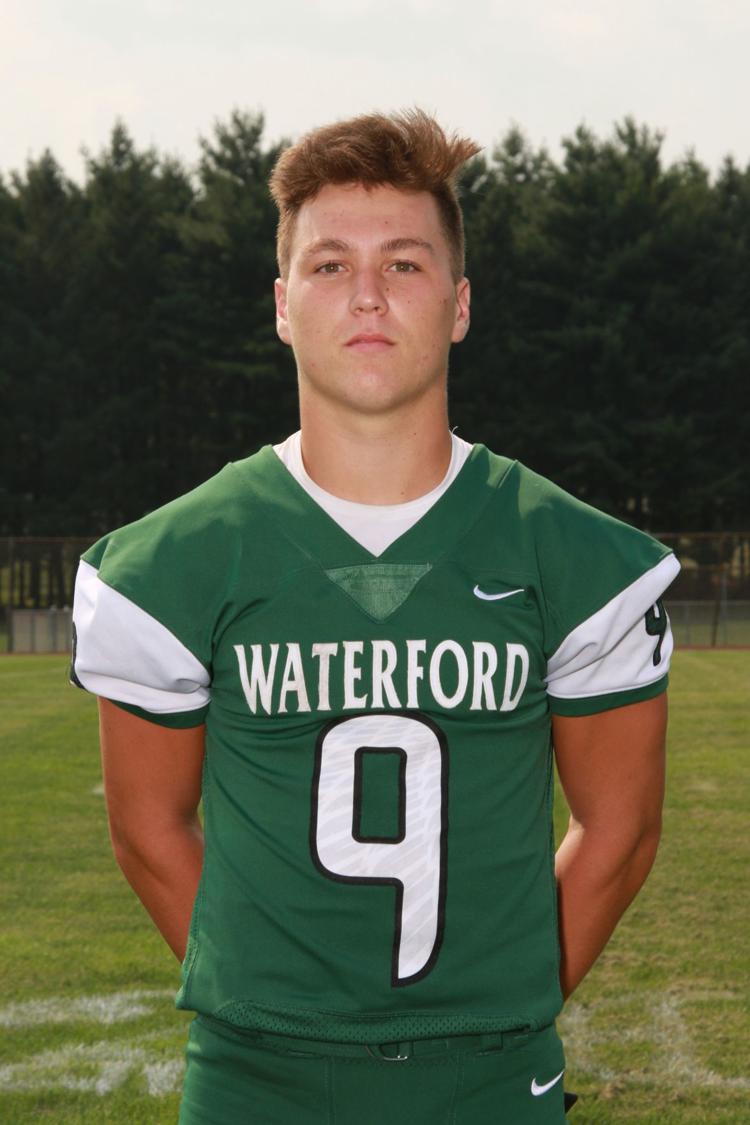 Carter, a four-year starter for St. Catherine's, joined Garcia as standouts on the defensive line. With Carter helping set the tone, the Angels held eight of their 14 opponents to seven points or less.