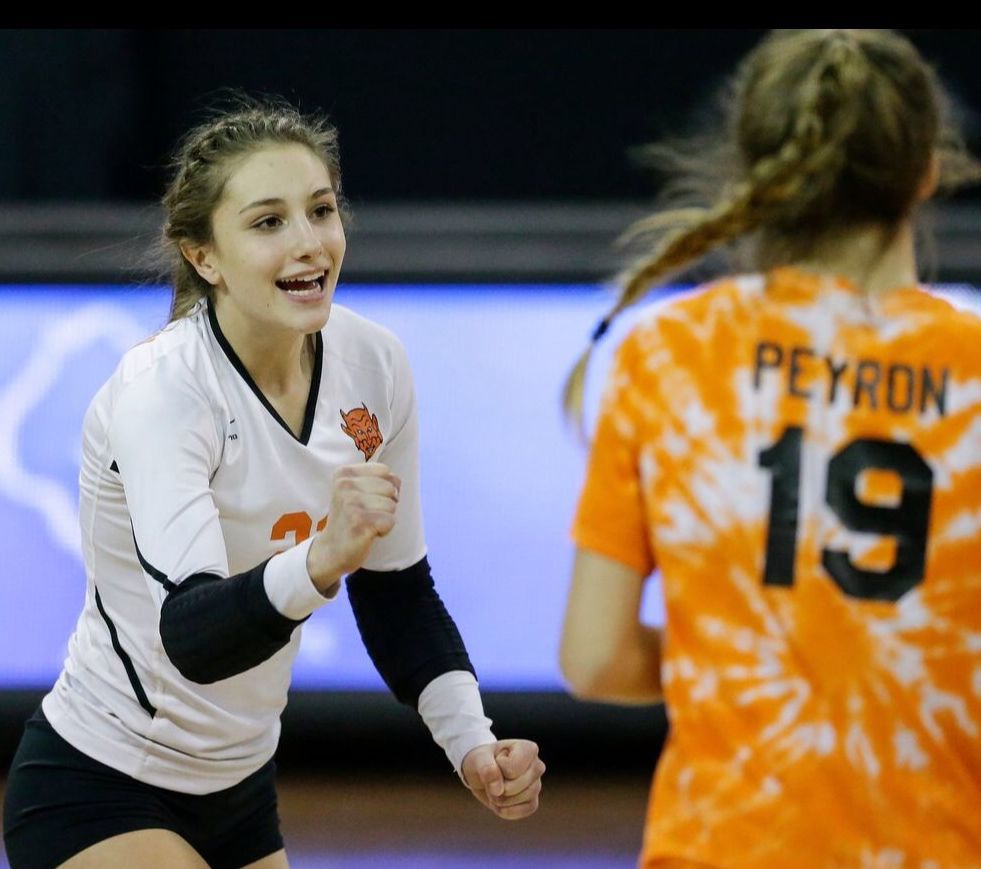 Samantha Naber was maybe 8 or 9 at the time and just starting to get acclimated with volleyball. Her sport of preference had been soccer, but once she started playing for the Burlington Elite, the competitive drive that defines her to this day first started to reveal itself.
"I remember Teri Little was my first coach," Naber said. "I would get so mad because she made us try to use three touches instead of sending it over on one and she made us serve behind the line even though we were allowed to move up at that age.
"This would often cost us winning the game and, as many know, I hate losing. Later on, I realized the value of teaching us the correct techniques at an early age."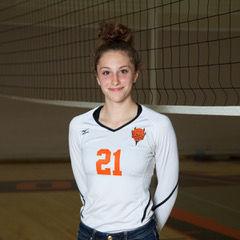 Little obviously knew her stuff because, in Naber's case, the payoff has been tremendous: With her senior season still remaining at Burlington High School, the 5-foot-7 Naber has won two WIAA Division 1 state championships and has been a Wisconsin Volleyball Coaches Association All-State player three times. What's more, she has had a full scholarship to play for Marquette University since her freshman year.
Naber's latest honor was being named the All-Racine County Player of the Year in girls volleyball by the county's coaches. She becomes the sixth Burlington player to earn that honor in the last nine seasons.
"She's got tremendous disciple, tremendous focus and she's such a competitor," Burlington co-coach Dan Lynch said. "She'll do anything to win."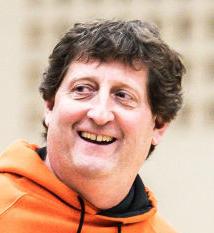 And the Demons have been doing plenty of that with Naber. While they fell short of a third straight state championship — they were defeated 25-21, 25-20, 25-21 in the semifinals by eventual Division 1 state champion Arrowhead on Nov. 8 — it marked their sixth straight appearance in the state tournament and 10th in the past 11 seasons.
As for Naber, she feels she reached another plateau of effectiveness — even if that wasn't necessarily reflected in her statistics.
"I think I elevated my game more this year by being more of a leader on the court," she said. "I made sure to make the new varsity players feel welcome, provided positive feedback to the younger players and verbally motivated the younger girls on the court when we were down."
The Demons weren't down that much this season considering they won 38 of their 43 matches. In Naber's three seasons as a starter, Burlington has gone 113-20, a winning percentage of 84.9.
You have free articles remaining.
But it isn't always easy being Naber, whom opponents routinely scheme against.
"Sam Naber is definitely a great defender," Union Grove coach Annie Sireno said. "We tried to keep the ball away from her every time we played them because she is so good at covering a lot of ground."
The other issue is Naber's credentials. A great deal is expected from anyone who is a three-time All-State player with a Division I scholarship awaiting and Naber does feel the pressure on occasion to consistently produce at an elite level.
"It can definitely be difficult because teammates and coaches expect me to perform at the highest level all the time and, if I don't, I feel like I let them down," said Naber, who was born in Racine. "Being committed doesn't make things easier. I still have to work just as hard or harder to meet the expectations for a DI (college) player and I have ups and downs just like everyone else.
"Teams purposefully keep the ball away from me, whether it is hitting or serving. This can be very frustrating because I want to play the ball and it affects my digging stats."
Bur there's something else.
"I tend to be targeted by fans because I am the libero and they often taunt me about my homemade tie dye shirt," she said. "That doesn't bother me because I wear it with great pride."
There's far more than volleyball that gives Naber pride. She has a 4.03 grade-point average and is ranked among the top 12 percent of her junior class. She hopes to pursue a career in criminal justice and perhaps some coaching. And she has a recreation job, where Naber has developed an ability to connect with kids.
One story about a frightened 5-year-old boy who refused to interact with anyone except Naber has stuck with her.
"Once he started to cry, they would find me because I knew how to comfort him," Naber said. "Soon, I was able to get him to play group games, but he stayed attached to my hip at all times. He loved it when I would pick him up and spin him in circles and he would beg me to do it over and over again.
"Eventually, I was able to get him to feel comfortable with other staff members and to get along with others his own age. At the end of the summer, I was so proud to see him laughing and running all over the gym with other kids."