No matter how you look at it, Malik Tiedt is a leader.
The Burlington High School senior is a leader in the classroom, taking advanced placement classes and ranking third in his class of 260 students with a weighted grade-point average of 4.4.
He's a leader as an athlete, earning All-Racine County and All-Southern Lakes Conference first-team honors for boys volleyball for three straight years. He's earned the respect of his teammates and has been voted the Demons team captain and team MVP, also for three straight years.
When it came to voting for this year's Player of the Year, Tiedt was the leader again, topping all other players in voting by the county's coaches. Fittingly, he was the unanimous choice for the honor.
Tiedt, who also earned High Honorable Mention on the Wisconsin Boys Volleyball Coaches Association All-State team, said as a freshman, he watched how the upperclassmen and captains conducted themselves within the team structure and applied that as he took over a leadership role as a sophomore.
"I looked up at the seniors," Tiedt said. "I knew I would have pretty big shoes to fill because there were not that many upperclassmen playing volleyball at Burlington. As the (freshman) year went on, I learned about leading the team.
"Being captain is more than being a skilled player — you have to support your teammates and encourage them in any way to achieve victory."
There is no question as to Tiedt's skill. Based on statistics posted online at www.wissports.net, Tiedt ranked fifth in the state in kills with 331 and had an impressive hitting percentage of .481, "which was unbelievable," Demons coach Mike Jones said.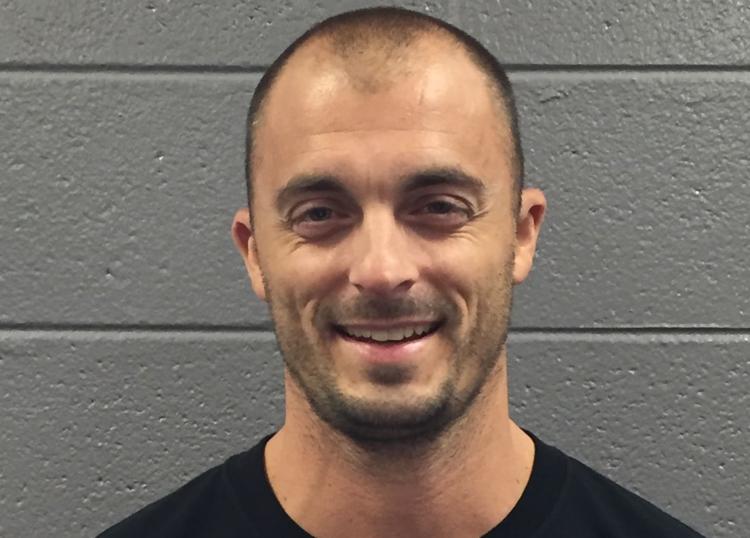 Tiedt did a little bit of everything on the court in leading Burlington to the co-championship of the Southern Lakes Conference with St. Catherine's/Racine Lutheran and to the WIAA sectional semifinals. The Demons lost to Waukesha Catholic Memorial, which tied for third at the WIAA State Tournament.
He played all the way around in the rotation, leading his team with 38 aces, finishing second with 198 digs and having a 2.37 passing rating (out of 3.0) in serve receive.
"He was the guy you wanted the ball to go to in a clutch situation," Jones said.
Tiedt was the go-to guy, but he was pleased with the way the Demons came together as the season went on.
"This year, it wasn't only skill — it was our ability to work as a team together," Tiedt said. "It's one of the things I'll forever take away from the team this year.
"We meshed really well and that's why we had success."
A major source of pride for Tiedt came after beating Westosha Central to earn their share of the SLC title.
"One of their coaches came up to me and said she was humbled by our team's ability to carry ourselves without being arrogant," Tiedt said. "That's the biggest compliment we could receive.
"When you look at some teams and how they act and carry themselves on the court, coach Jones said don't be those players. That's what we tried to do."
Tiedt made a tough decision and will not play at the intercollegiate level, instead focusing on his studies. Tiedt is considering six schools and hopes to made a decision soon.
"I'll play club ball," he said. "The sport has been such a big part of my life; I never want to give it up. I did get looks from a couple schools, but I want to prioritize academics."
He plans on majoring in biochemistry, with a goal of earning a doctorate. He ultimately would like to do research in metabolic biology and nutrition."
No matter how you look at it, Tiedt's graduation will leave a big hole not only on the court, but at Burlington.
"Malik is an asset to our team that will be missed next year," Jones said.