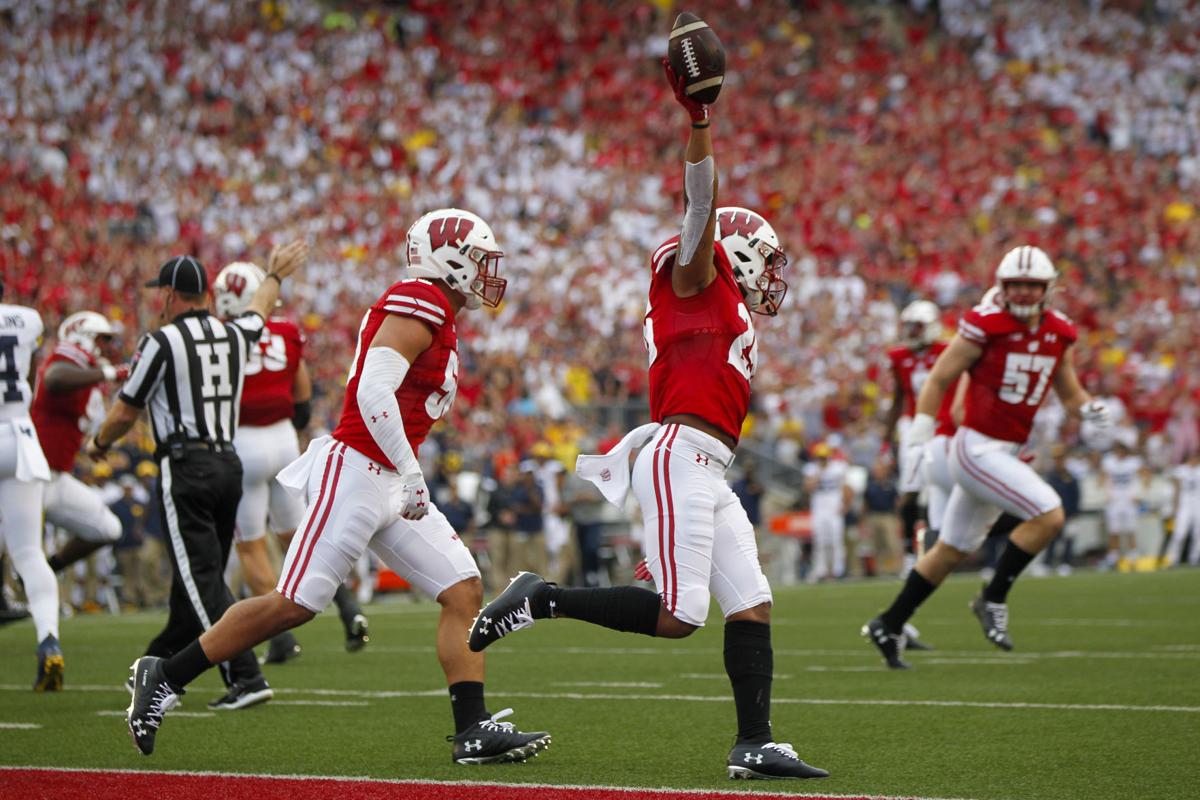 Paul Chryst sent a message from the start Saturday at Camp Randall Stadium.
After the University of Wisconsin football team won the coin toss, its coach elected to take the ball. Faced with a possible three-and-out on the opening drive, Chryst kept his offense on the field and went for it on fourth down in UW territory.
He went for it on fourth down two more times in a thoroughly dominant first half that helped carry the No. 13 Badgers to an impressive, 35-14 victory over No. 11 Michigan.
After two blowout wins over outmatched opponents to open the season, it was fair to wonder if UW was for real.
The answer, it seems, is a resounding yes.
The Badgers (3-0, 1-0 Big Ten) won convincingly despite not having star tailback Jonathan Taylor for the entire second quarter.
Taylor sat out with cramping issues after scoring on a 72-yard run with 2 minutes, 43 seconds remaining in the first quarter but still managed to finish with 143 rushing yards and two scores on only 12 touches in the first half.
He returned in the third quarter and finished the game with 203 yards on 23 carries. His two touchdowns give him 10 on the season.
"I think we made (a statement)," said Taylor, who ran for 101 yards against Michigan last season. "It's going to be tough to come into Camp Randall (Stadium) and come out with an easy win. You have to play for 60 minutes. You have to play until the clock hits zero in the fourth quarter."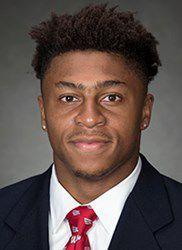 Meanwhile, Jack Coan was efficient through the air — 13 of 16 for 128 yards — and rushed for two scores.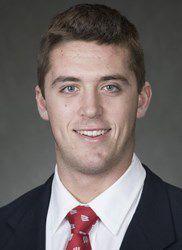 "I think it's his leadership," Taylor said of Coan. "You kind of want to give your all for Jack. When he steps into the huddle, he's telling us: 'Let's be tough. This is a huge drive right here. Let's go. Let's do this together.' On the other side, he has a heck of an arm and makes great plays. I really like his leadership style."
UW bullied Michigan in the trenches, finishing with a 359-40 cushion in rushing yardage.
"We were outplayed, outprepared, outcoached, the whole thing both offensively and defensively," said Michigan coach Jim Harbaugh. "It was thorough."
You have free articles remaining.
Chryst set the tone on the opening drive with his decision to go for it against a Michigan defense that traditionally has been one of the best in the nation the past three years.
After Coan was ruled short of the first-down sticks, setting up a fourth-and-1 at the UW 34, Chryst gambled. Using a personnel grouping that essentially included eight offensive linemen, Taylor found enough space created by those big bodies to gain three yards and move the chains. He had runs of 18 and 14 yards to set up a 1-yard score on third-and-goal that gave UW the lead for good.
That 12-play, 75-yard drive lasted 6:25, but it wasn't even the Badgers' longest of the game.
Later, after Taylor had left the game, Coan scored from the 1 on a quarterback sneak on fourth-and-goal to cap a 15-play, 80-yard drive that took 8:29 off the clock.
That series wasn't all ground-and-pound. UW had two explosive plays on the drive, including one after Chryst again rolled the dice. Faced with a fourth-and-3 from the Michigan 42, Chryst again kept his offense on the field and Coan found junior wide receiver Quintez Cephus down the sideline for 26 yards.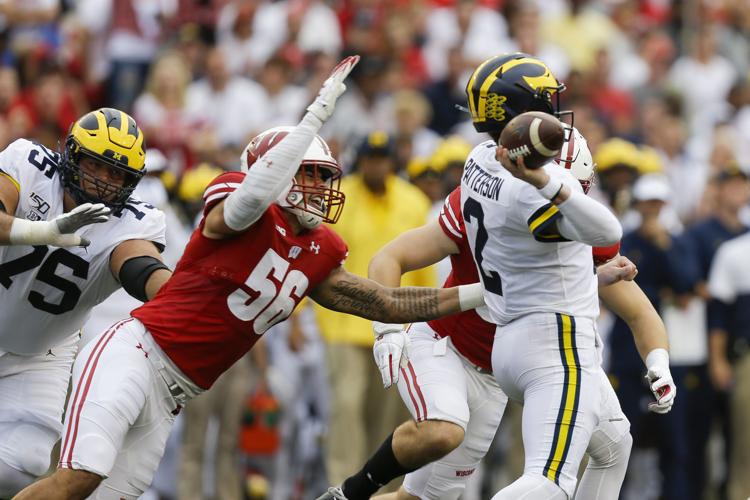 Coan made it 28-0 with 57 seconds left in the first half when he scrambled 25 yards for a score.
At halftime, UW had run 43 plays to Michigan's 22 and outgained the Wolverines 312-96. The biggest disparity came in rushing yards: Badgers 200, Wolverines 9.
After the Badgers took their opening series of the second half 84 yards on 13 plays — fullback John Chenal ended the 8:02 drive with a 2-yard score to make it 35-0 — the only drama was whether the UW defense could keep its shutout streak.
The Wolverines (2-1, 0-1) finally got on the board on a touchdown pass from Shea Patterson to tight end Sean McKeon late in the third quarter, ending a run of 162 minutes, 52 seconds without a point this season for UW opponents.
"We've got a lot to fix," Harbaugh said. "We want to be able to run the ball and throw the ball both equally and efficient. The little things we've got to do, we've got to do better."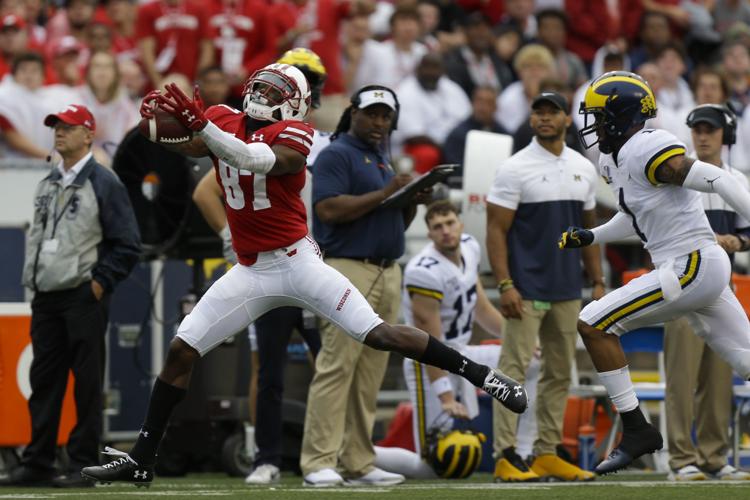 Zack Baun and Jack Sanborn each had a sack to lead another dominant effort by Wisconsin's defense. Baun now has a sack in each of Wisconsin's three games.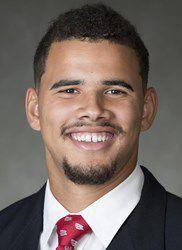 "Yes, we're gritty," Baun said. "After the first two games, I feel like the world didn't want to say we were the best defense in the country. (They said) we didn't have the best running back in the country and we didn't have the best O-line in the country. And we really made an effort to make a statement this game."
But there was plenty of bad news for the defense that drive: Starting safeties Eric Burrell and Reggie Pearson were both ejected for targeting, meaning they'll miss the first half of next week's game vs. Northwestern.