Adversity gave way to domination Saturday for the Racine Raiders.
As they were making the 250-mile bus ride to Marion County, Ind., players received word that the game site and kickoff time were being changed. They ended up at a field just outside Indianapolis — the name of which is still not known — and then went to work.
Holding the Marion County Crusaders to minus-28 yards in 46 plays, the Raiders opened Mid-States Football League play with a 28-0 victory. They scored 14 points in both the second and fourth quarters in evening their overall record to 1-1.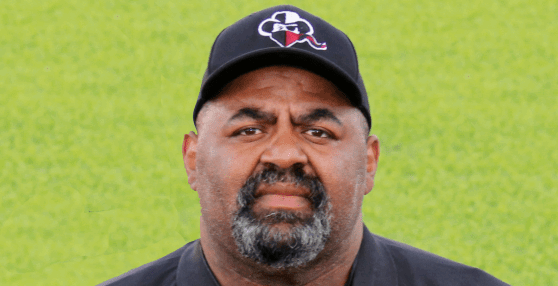 "About 2:30 or 3 o'clock, we were notified that the field was being changed," Raiders coach Wilbert Kennedy said. "And then I heard the game was at 6 and we thought it was at 7.
"We just had to make the best out of a bad situation and the guys went out there and they played football."
The final statistics support that in a big way on a field in which there was no working scoreboard.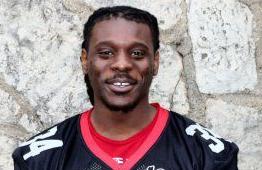 Howard Triplett scored touchdowns of 2 yards in the second quarter and 14 yards in the fourth during his 91-yard night. His latter score came on a spin move that gave the Raiders a 21-0 lead with about 4:30 to play just after cornerback Damone Jones, who was brought in by Kennedy days before the game, intercepted a pass.
The Raiders then secured the victory when backup quarterback Gordy Bittner Jr., threw a 30-yard touchdown pass to Terrence Fitch.
Also scoring was Brandon Smith, who gave the Raiders a 7-0 lead in the second quarter on a 10-yard pass from Mitchell Farr.
"Even after going through all the things they went through, the guys were focused and we got off to a pretty good start," Kennedy said. "We had a couple guys who showed up late because of the change and not knowing where they were supposed to be.
"But the guys started playing from the beginning and they pretty much controlled it from the start. We could have played better  — we only had 14 points in the first half — but we made due. We only had three receivers who were healthy, but with the low numbers we had, everybody contributed."
Kennedy estimated that he only had about 45 players available from his 60-man roster because of injuries and work obligations. But even if the offense would have struggled, the Raiders' defense would have made even a small lead stand up on this night.
Middle linebacker Deveron Davis, a former Racine Lutheran standout, had three solo tackles, two assists and a tackle for loss. He was credited with his 500th career tackle for the Raiders Saturday night.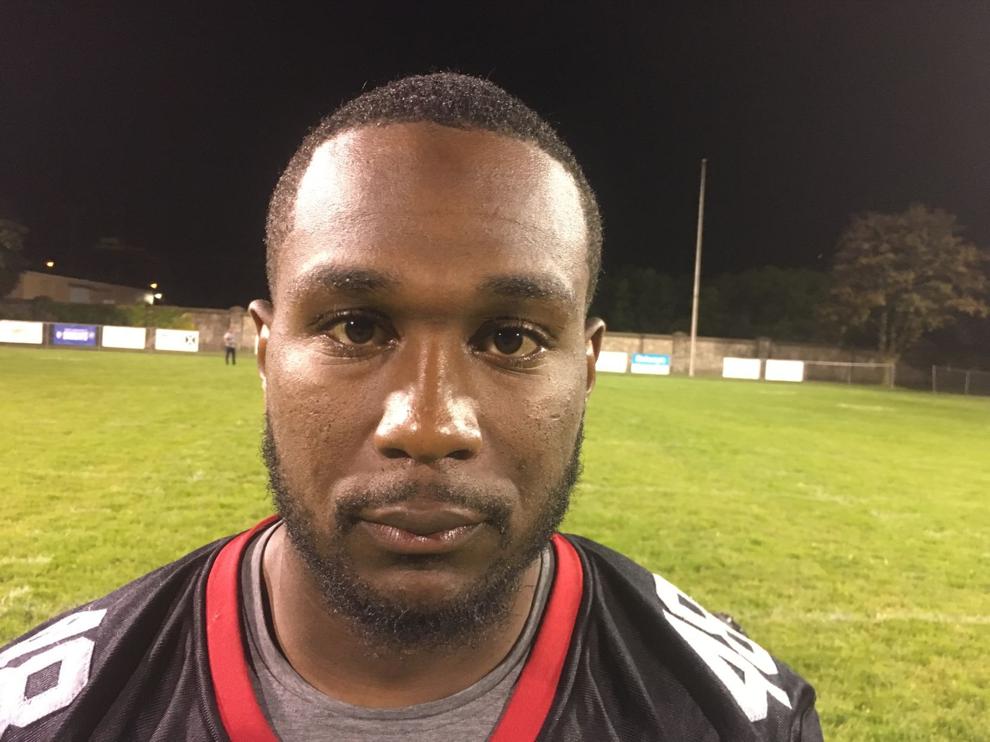 Defensive end Nick Jones, playing his first game of the season Saturday, had two sacks — they came on successive plays early in the third quarter — and a tackle for loss.
For the night, the Raiders, intercepted a pass, forced two fumbles, allowed minus-21 rushing yards on 22 carries and allowed four pass completions in 24 attempts. The Crusaders were limited to two first downs and converted just two of a combined 21 third- and fourth-down opportunities.
"I thought the defense did a real nice job," Kennedy said. "Like I said, we has some guys who were late, so we had to force some guys in in a bad situation, but they performed well. They held up nicely.
"With the pass rush, those guys were getting after them (the Crusaders). We got a lot of pressure from the defensive line without having to blitz, which was great. Our linebackers flowed very nice, they were very active and the DBs did a good job.
"We gave up a couple plays that kind of turned my stomach, but stuff like that happens."
Jones, who had a team-high 12½ sacks in 2019 — the most recent season the Raiders played — was a particular bright spot.
"It was nice getting Nick back," Kennedy said. "His enthusiasm is very contagious. When Nick gets up, the guys get fired up. He's always so positive and he's always giving his all on every play.
"The guys love him. He's a difference-maker. When he's got himself going and Anton Graham (the Raiders' other defensive end) is going with him, you know those guys are problems (for opponents)."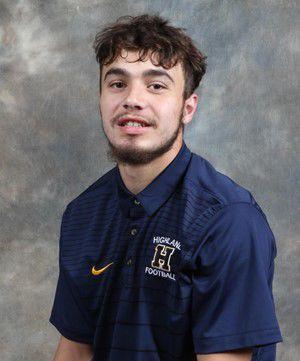 Rookie receiver Joe Garcia, a former All-State running back for Horlick, continued his strong start with four receptions for 51 yards. In two games, Garcia had 10 receptions for 143 yards and a touchdown.
Triplett has rushed for 224 yards and three touchdowns on 40 carries in two games.
Farr also had a strong night, completing 10 of 13 passes for 94 yards, with one touchdown and no interceptions.
The Raiders play a second straight road game Saturday when they face the Leyden Lions in Illinois. Their next home game is June 19, when they play the Lincoln-Way Patriots at Horlick Field,