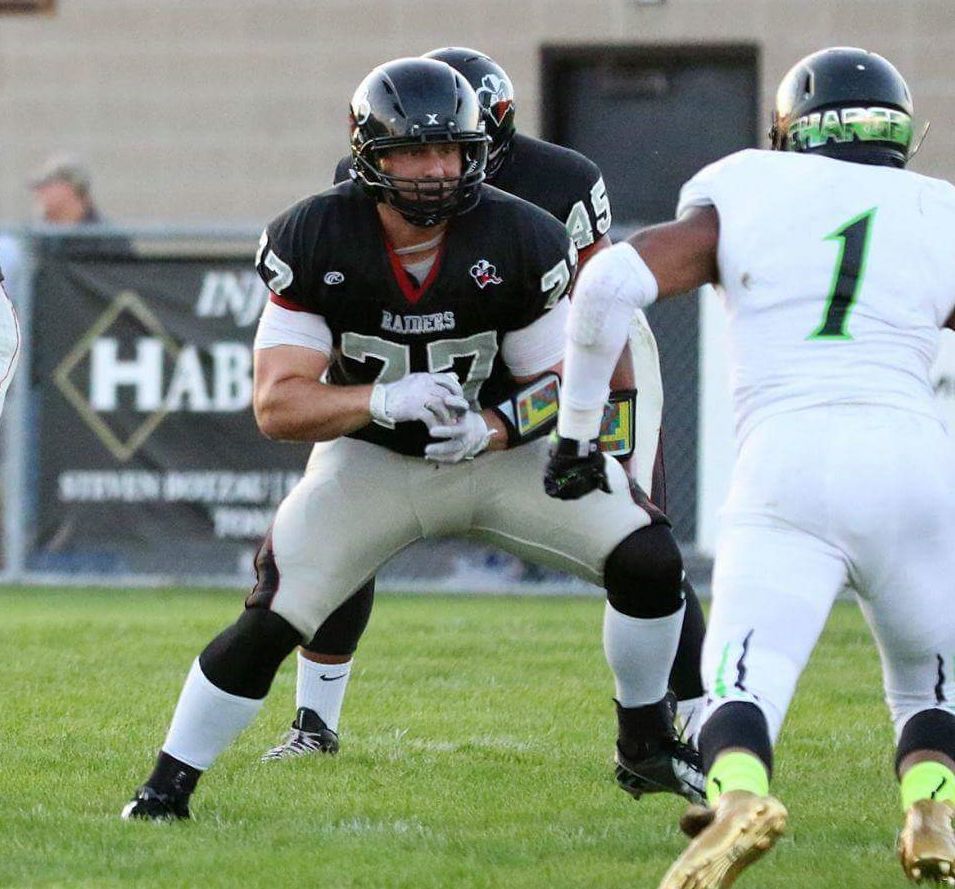 The pieces have pretty much fallen into place for the Racine Raiders as they try to wrap up their first undefeated regular season since 2016.
They'll host the Leyden Lions in a Mid-States Football League game Saturday at Horlick Field — it will the Raiders' first home game since July 13 — then use the bye week Aug. 17 to heal up for the conference playoffs.
Injuries have taken a toll on the Raiders, who will open the MSFL playoffs at Horlick Field Aug. 24 and have home-field advantage throughout the playoffs.
Free safety Channing Schultz has been lost for the season with an injury, offensive left tackle Robert Collier has been sidelined with a leg injury and there are plenty of other bumps and bruises.
Plus, the Raiders will be without a backup for quarterback Mitchell Farr Saturday night. Tony Henner, Farr's backup, recently left the team for the season because of a military commitment, and all-purpose player Connor Flannery, who was brought back to replace Henner, will not be available Saturday.
What is coach Wilbert Kennedy's plan if Farr is injured? How about a 33-year-old undersized offensive tackle who was a tennis player in college and didn't even pursue football on a full-time basis until he was 26?
His name is Dale Wroblewski, a scholarly-looking man (when he wears his glasses) who is in his fifth season with the Raiders and is Kennedy's kind of player. Whether it's filling in at left tackle, which the 6-foot-3, 203-pound Wroblewski did last week against the Chicago Hitmen, at tight end or pretty much anywhere else, Wroblewski is willing.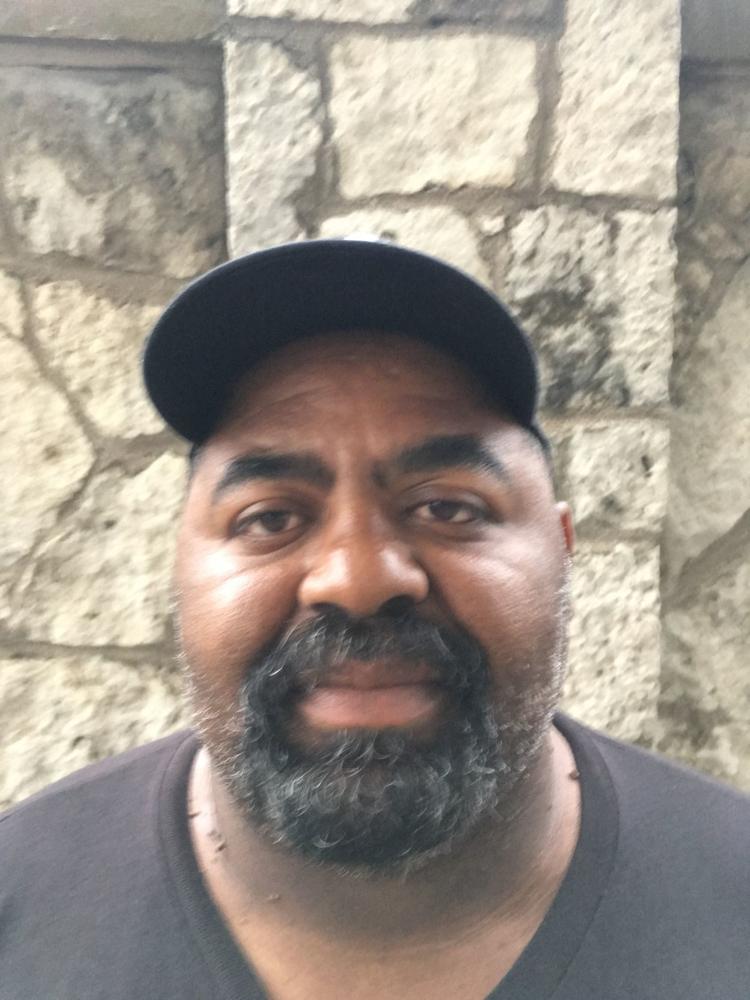 "Dale does whatever the team asks,' Kennedy said. "He's such a big asset to have on the team. The team comes first with Dale and everything he does, he does at 110%. Things he hasn't done before, he's willing to try. And every place we've played him, he's always excelled at it.
"He played last week against a real good defensive line and he did well. Dale has taken reps at quarterback before, he knows the offense, so we can still run our offense ... he's not the established passer that Mitch is, but we'll put him in situations where he can be successful."
Wroblewski, a financial adviser for Baird in Milwaukee, has had a knack for finding success. The native of Menomonee Falls was a tennis player at Oconomowoc High School who had a season to remember as a sophomore at UW-LaCrosse.
"I played No. 1 singles ahead of seven former All-State tennis players," Wroblewski said.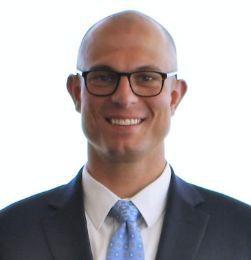 Wroblewski fell back in the pack on the tennis team his last two years at college. At the age of 26, he was bitten by the football bug for the first time while living in Madison.
"In 2012, I woke up and just looked if there was amateur football around," he said. "I reached out to three local teams, one of them got back to me (the now-disbanded Dane County Hawks) and I've been playing ever since."
Wroblewski joined the Raiders in 2015 and has played multiple positions since. He opened the 2017 and 2018 seasons at defensive end, only to be moved back to the offensive line each time. He had received plenty of snaps at tight end.
And when the Raiders defeated the Southern Lakes Blue Devils 42-0 on June 15, Wroblewski received five snaps at quarterback as sort of a trial basis. He did not complete either of his two passes, but he did run for a first down.
You have free articles remaining.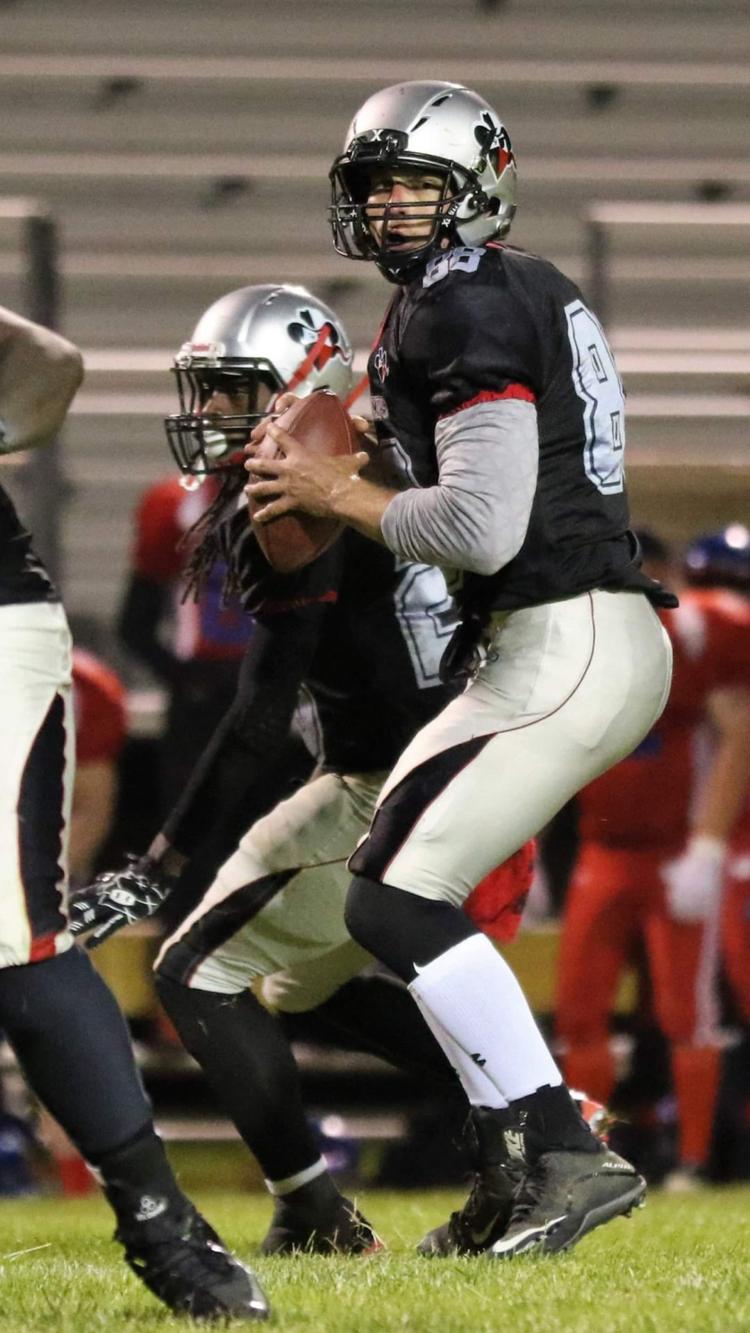 "If that's what the team needs, that's what it needs," Wroblewski said of the prospect of playing quarterback. "That's what I've always saw as my niche. That's why I don't have a position.
"I always find a way to get on the field. I'm not especially talented, I'm not especially strong, I'm not especially anything. I didn't even play football until I was 26."
If Wroblewski ends up taking snaps Saturday night, he'll have a challenge, even though the Lions are just 4-5 overall and 2-5 in the MSFL. They have a strong defense behind inside linebackers Frank Grassni and Jacob Sarnecki and defensive end Terran Buck. They defeated the Manitowoc County Mariners 19-13 last Saturday.
The Raiders struggled to defeat the Mariners 24-23 on July 20.
"I know they've had a rough season, but I know they're an improved team," Kennedy said. "Last week, they beat Manitowoc and they traveled there. And I know they enjoy playing in Racine, so I expect them to come ready to play and to do everything they can to win a football game."
If the Lions give the Raiders a test, it will be because of their defense.
"Against the (Lincoln-Way) Patriots (a 38-0 loss June 15), we allowed seven points in the first half and then just got tired," Lions coach Jose Rodriguez said. "And the offense couldn't get anything moving.
"Against the (Midway) Marauders (a 22-0 loss July 13), we allowed three points in the first half and then we got tired and got scored on. So the defense has been what has been keeping us in games. The offense has usually been what has struggled this year."
The Lions' offense has been far more pedestrian with several quarterbacks running the show because of injuries.
They have been led by running back-wide receiver Tyrese Christian, who rushed for more than 100 yards against the Mariners. Other key offensive players are running back Joshua Trask and tight end Tim Collins.
Note
The Raiders will honor slain City of Racine police officer John Hetland by wearing a decal on their helmets for the rest of this season. The decal is a black circle with Hetland's badge number — 1928 — printed in white with a blue line through the badge number.
Hetland, a 1988 Park High School graduate, was shot and killed trying to stop an armed robbery at Teezers Bar and Grille June 17.