RACINE — It was just after 7 p.m. Wednesday at Horlick Field and Racine Raiders players with gathered in their dressing room as lightning flashed across the sky.
On an ordinary night, the Raiders would be a few blocks west at Gilmore Middle School, hard at work during their normal Wednesday practice. But Raiders coach Wilbert Kennedy wasn't going to mess with lightning and his Plan B was to have chalk talks within the confines of that dressing room.
"We tried to get to the practice field, but the lightning just didn't stop," defensive end Anton Graham said.
The Raiders planned an alternate outdoor practice for Thursday night. But with more rain in the forecast as of Thursday afternoon, that was anything but a certainty. And that's a concern, because a storm of a different kind will be coming to Horlick Field Saturday night.
That's the Midway Marauders, champions of the Mid-States Football League's Thomas Conference, who have never played the Raiders. The Chicago-based Marauders have a ferocious pass rush and, with injuries having forced Kennedy to mix and match his offensive line much of this season, the Raiders could use all the work they can get.
"The first thing you look at is the front four of their defense," Kennedy said. "They've got an awesome front four. They've got great size, they've got terrific speed on the edges and they're absolutely relentless. That's going to be the best front four we've seen all season."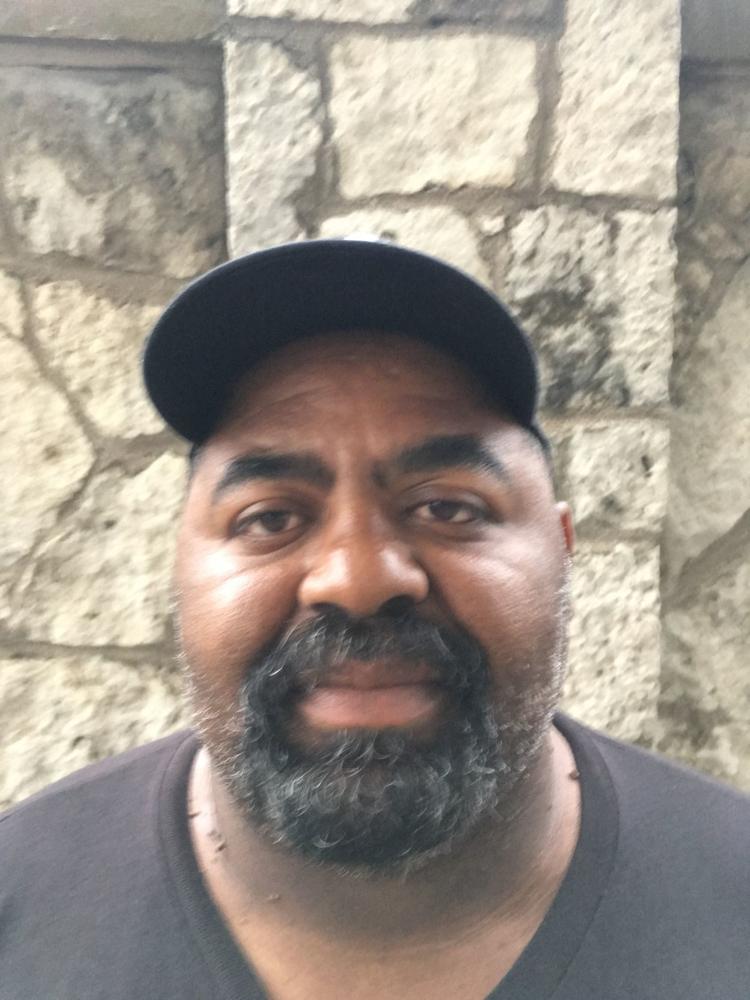 Considering the state of a talented, yet beaten up Raiders offensive line, how concerned is Kennedy?
"I'm very concerned," he said. "Guys who have come back from injuries, they still look like they're favoring those injuries. We were very limited with what we could do last Saturday with our rotation.
"The offensive line situation hasn't changed much other than that some guys have been cleared. But you can see in the drills that they're still favoring those injuries."
It remains to be seen how this will play out Saturday night, given the across-the-board talent of the Marauders, who ousted the perennial power Lincoln-Way Patriots in the Thomas Conference championship game last week.
It starts with defensive end Mike Miller, who has 19 sacks. Outside linebacker Maurice Daniels has 15½ sacks. Defensive tackle Josh Augusta has the reputation of being a strong run stuffer, which could pose problems for Raiders running back Howard Triplett, the MSFL's leading rusher.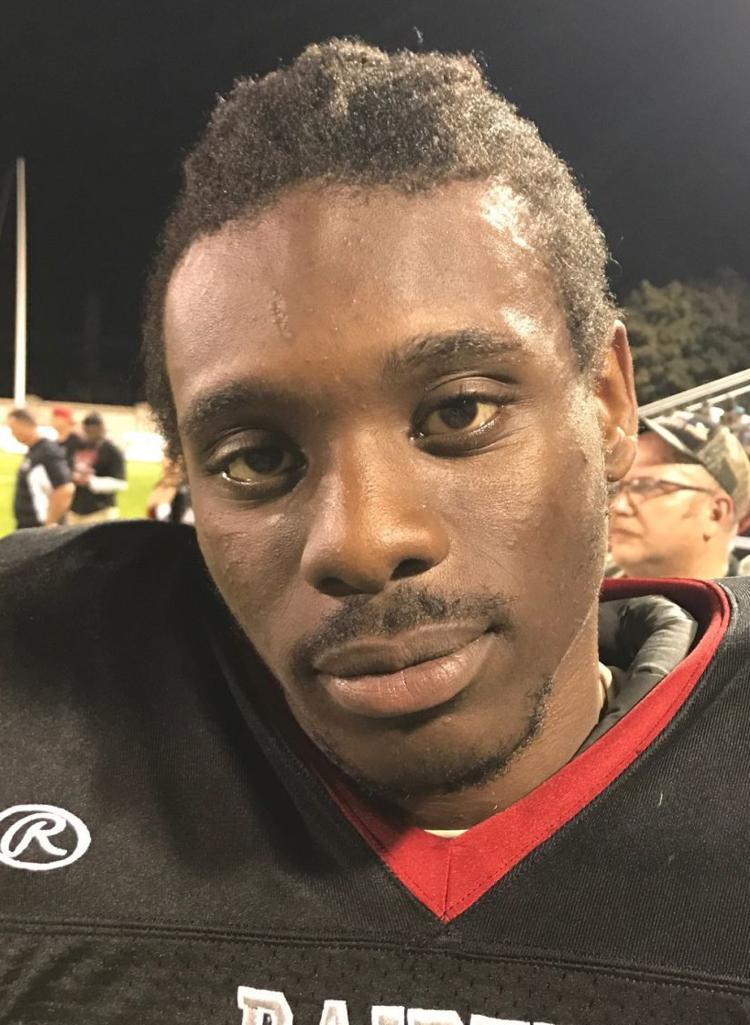 And then there's cornerback Timothy Smith, who intercepted an MSFL-high six passes this season, four of which he returned for touchdowns.
Indeed, there's a reason why the Raiders felt the urgency to get on the practice field this week.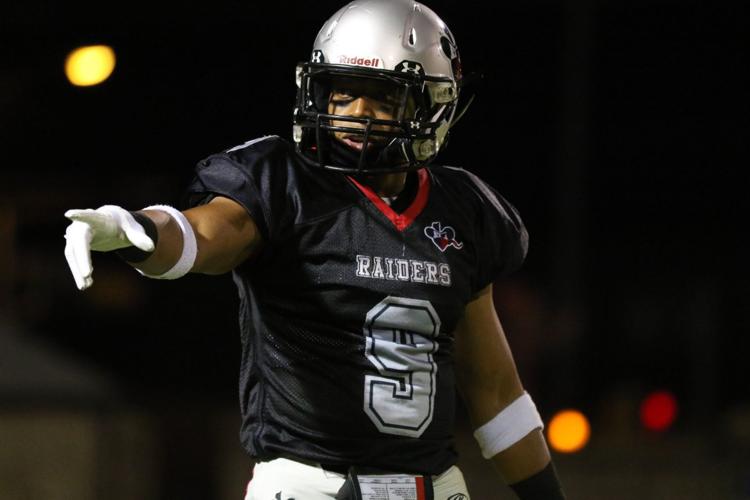 "Our defense is our identity," Marauders co-owner Ivan Prater said. "Over the season, I think maybe three teams scored on us. We've played some high-powered offenses this season and we've matched up across the board pretty well.
You have free articles remaining.
You're out of free articles
Sign in or create a FREE account to keep reading.
"Our defensive line is our strong suit and we go as far as they take us."
The Raiders' most recent combination on their offensive line has been Dan Kant-Hall at left tackle, rookie Matt Nelson at left guard, Ryan Gales at center, Caleb Gwin at right guard and Thomas Smith at right tackle.
Starting tackle Robert Collier is still trying to return from an injury.
Gales is well aware of the challenge that is coming Saturday night, but remains confident his group will weather the storm.
"They have some good D-linemen, so they're definitely going to give us some pressure," Gales said. "We're just going to have to adjust, just like any other game."
But this may not be just another game.
"It's been rough with the injuries and the stuff that has been going on, with getting people to move over from D-line to O-line when we've needed them," Gales conceded. "I think we've been doing a real good job, all things considered. We're keeping it together and we're really good as a unit.
"We're really close, so it's not hard for us to communicate with each other, which is a key thing."
Kant-Hall is also confident going into Saturday's big test.
"They have a lot to offer," he said of the Marauders. "They're a solid team all around and they're talented from top to bottom. So I think it will be a good match north and south. Those are the kinds of games you enjoy.
"People want to see great teams playing against each other. It should be a pretty good struggle between the two of us."
Making this matchup all the more enticing is that the Marauders appear to have an offense comparable to what the Raiders have.
Quarterback Alex Alacron has passed for 1,738 yards, with 12 touchdowns and eight interceptions. His favorite targets have been Denzel Whitaker (454 yards, four touchdowns) and Tyler Neal (444 yards, four touchdowns).
Leading the Marauders' running game is Jason Kelly (690 yards, six touchdowns) and Tavin Allen (276 yards, two touchdowns).
"Our offense is actually very underrated," Prater said. "Overall we're very fast on both sides of the ball. We have a hard-nosed spread passing offense and we can score pretty quickly. And we can run the ball. Our quarterback is a dual-threat player."
At stake Saturday night is the Raiders' first overall MSFL championship since 2014, which is also the most recent season they won a national tournament. Gales believes the Raiders will be ready.
"I think we think we're capable of anything," he said. "We're capable of winning this league, we're capable of moving on and winning a national championship.
"We've got talent this year and we're really close as brothers."
Racine Raiders
The Racine Raiders finished an undefeated season for the first time since 2016 with a 45-0 win over the Leyden Lions, Saturday night at Historic Horlick Field. 
Racine Raiders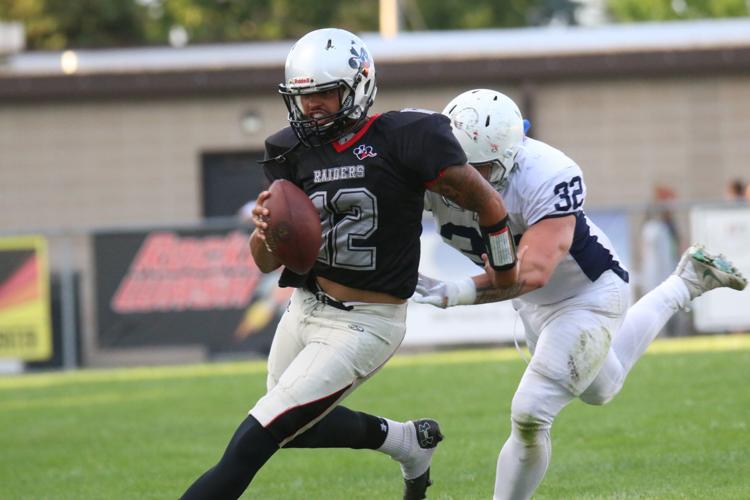 Racine Raiders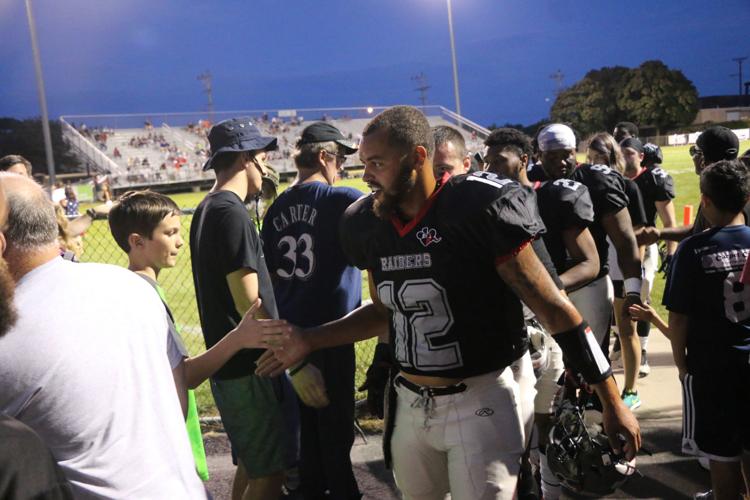 Racine Raiders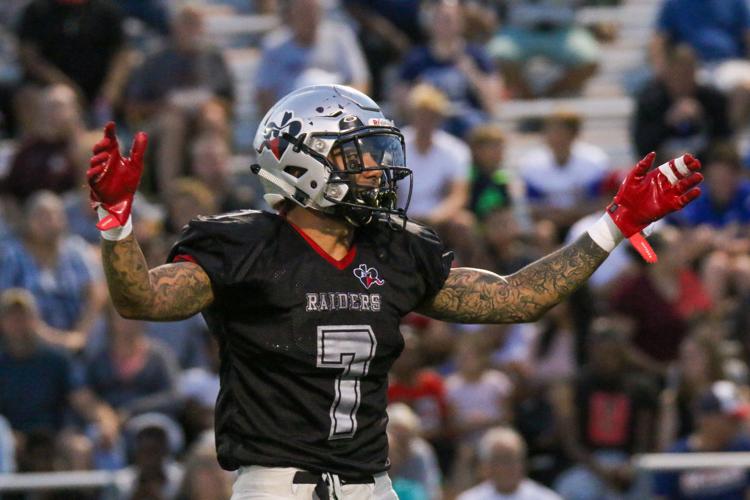 Racine Raiders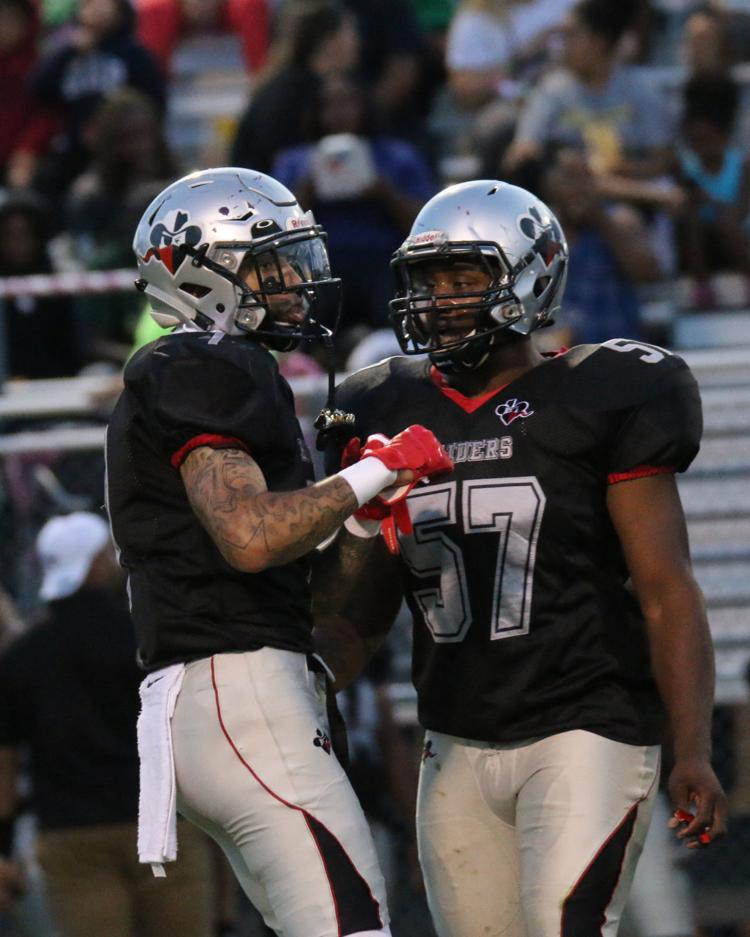 Racine Raiders
Racine Raiders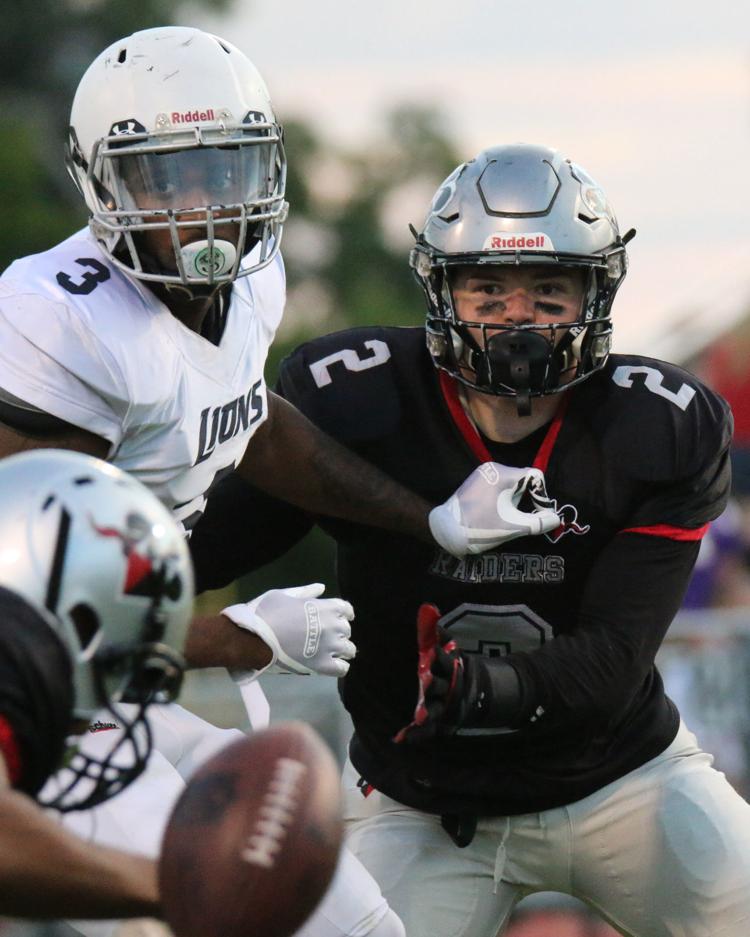 Racine Raiders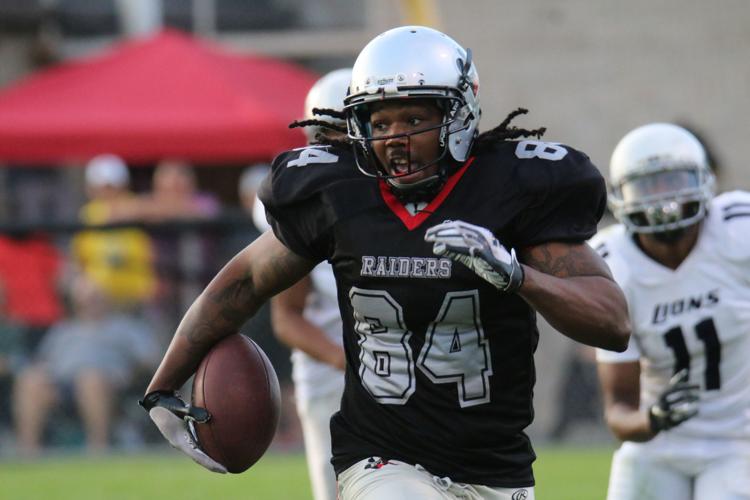 Racine Raiders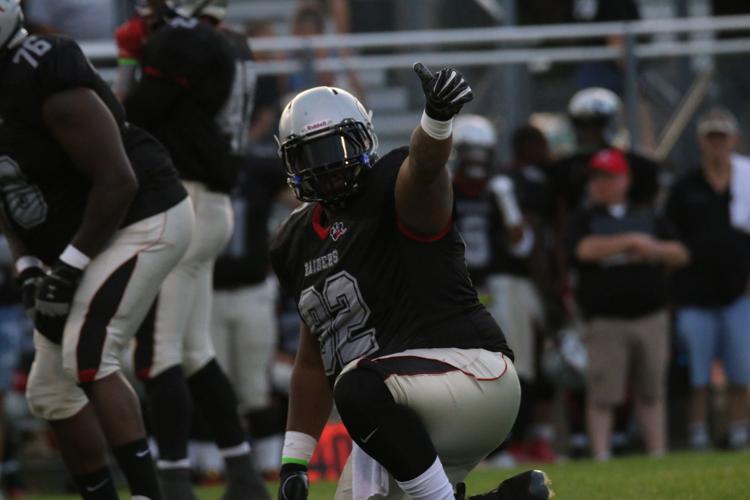 Racine Raiders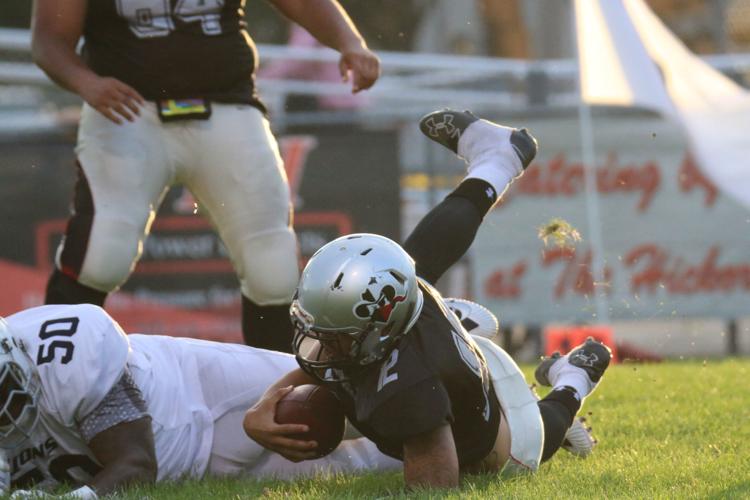 Racine Raiders
Racine Raiders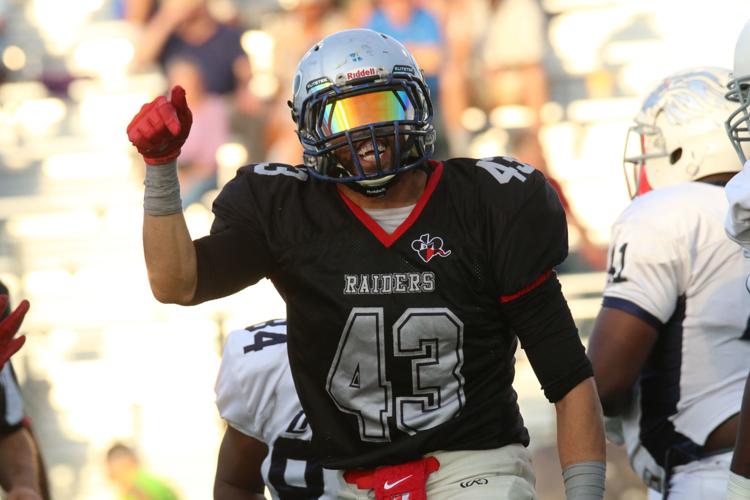 Racine Raiders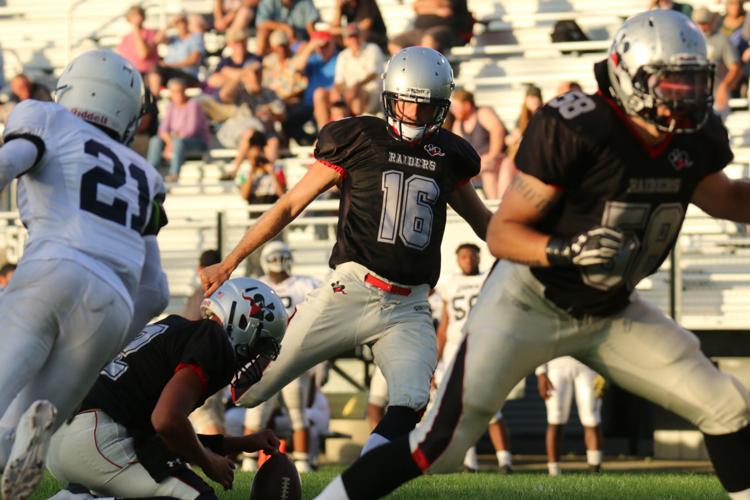 Racine Raiders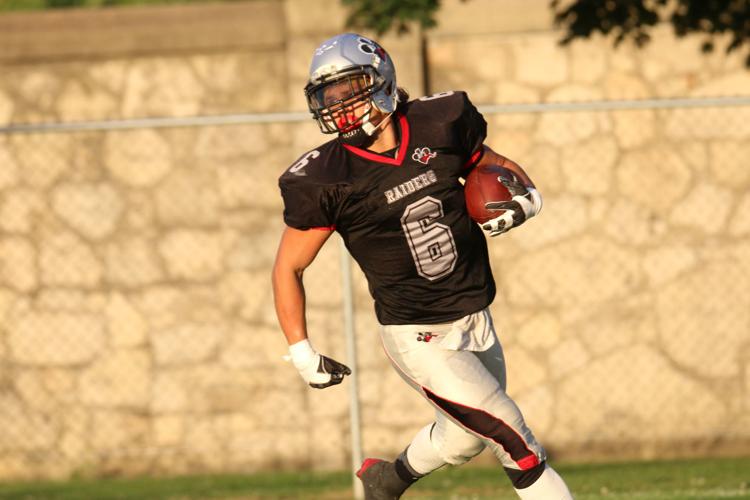 Racine Raiders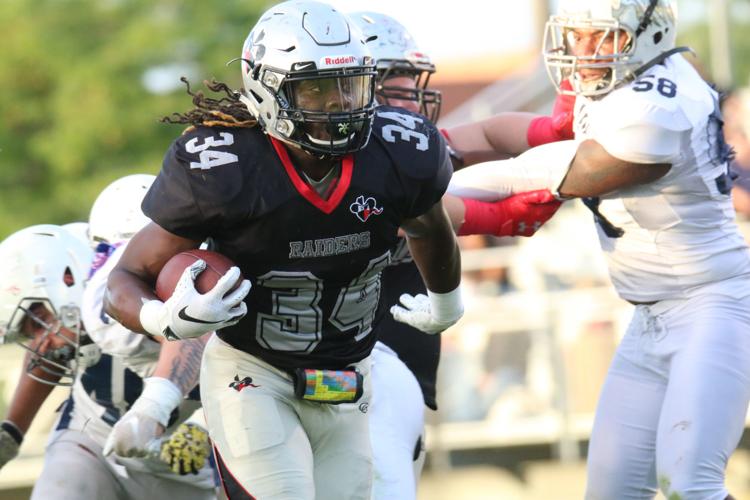 Racine Raiders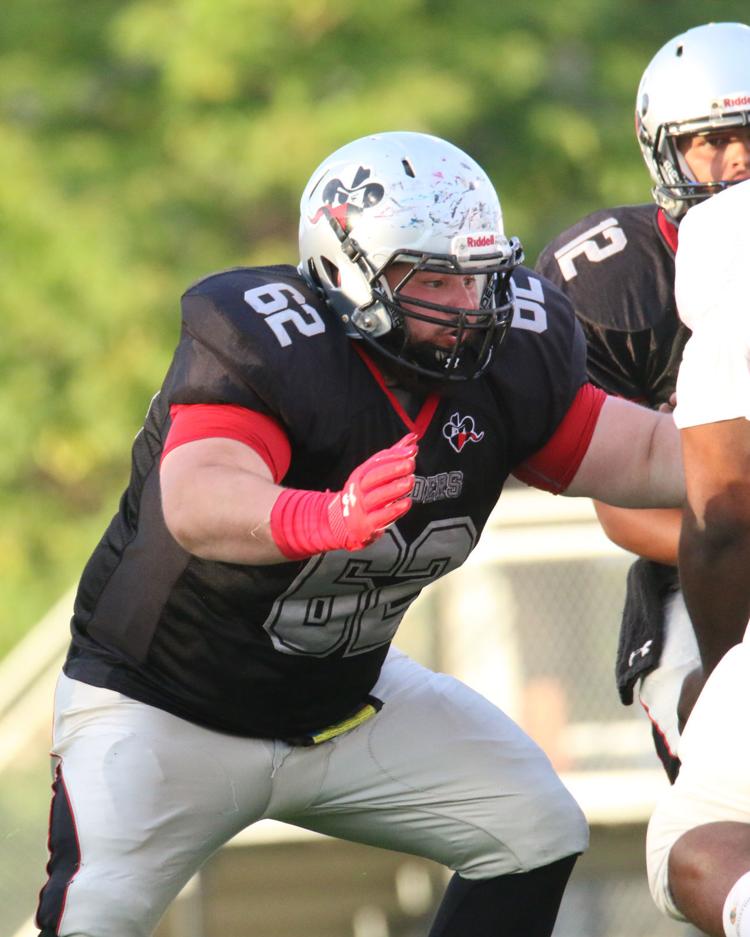 Racine Raiders
Racine Raiders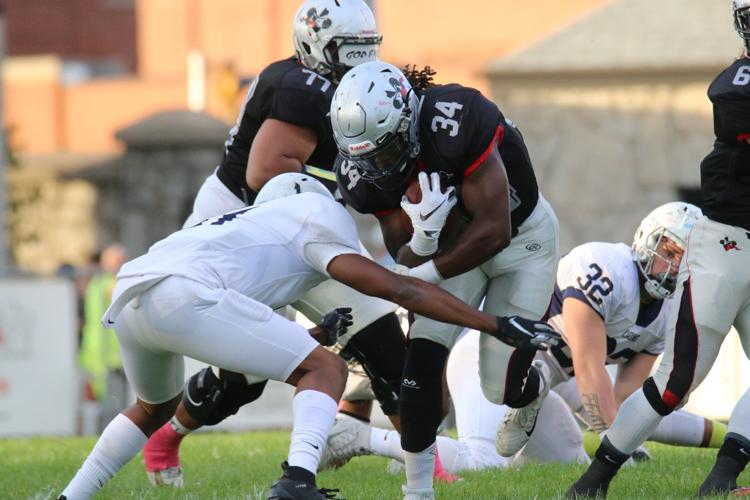 Racine Raiders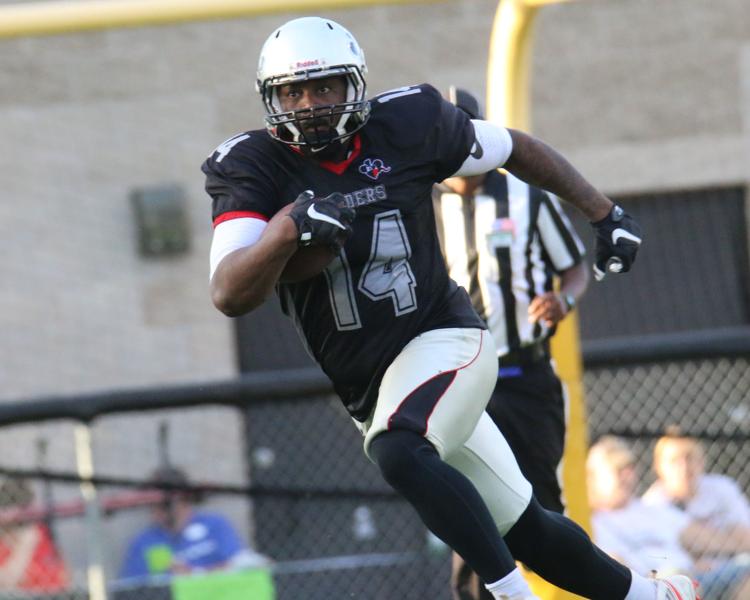 Racine Raiders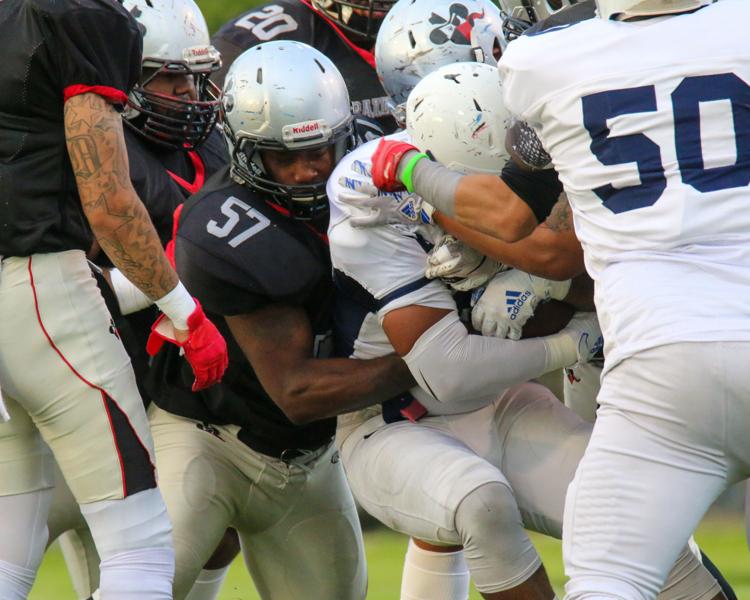 Racine Raiders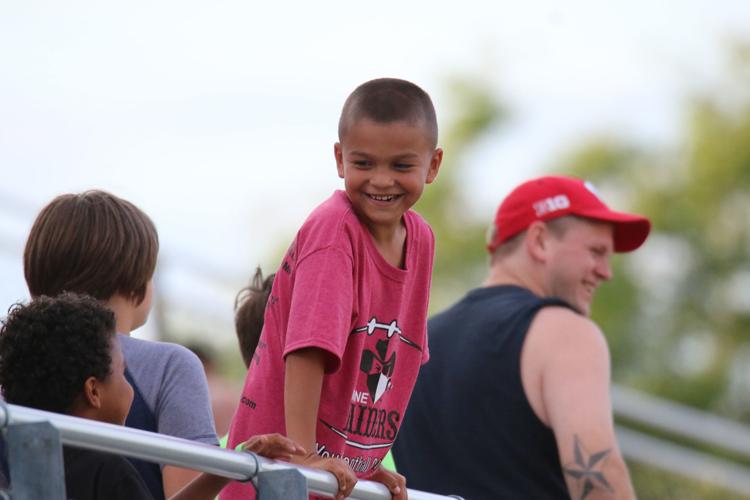 Racine Raiders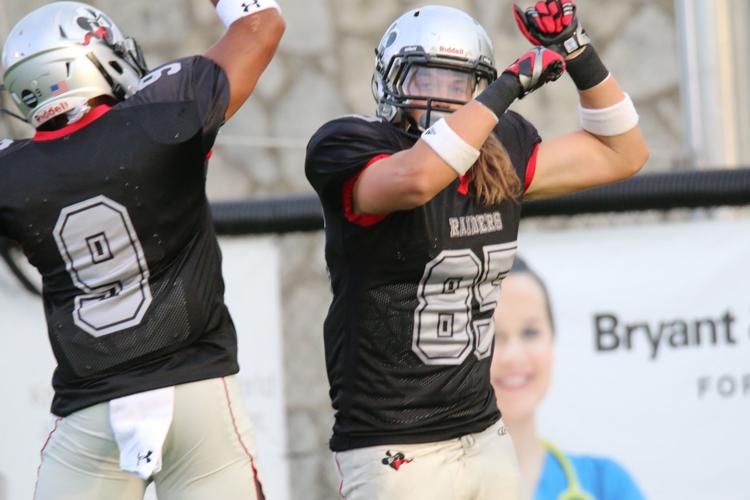 Racine Raiders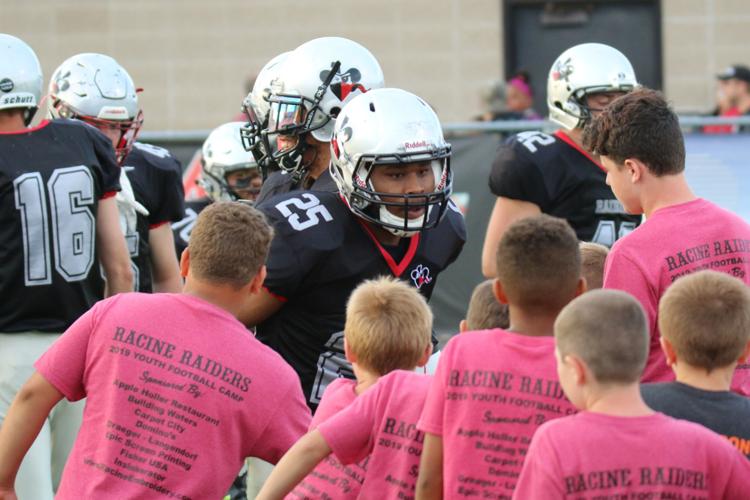 Racine Raiders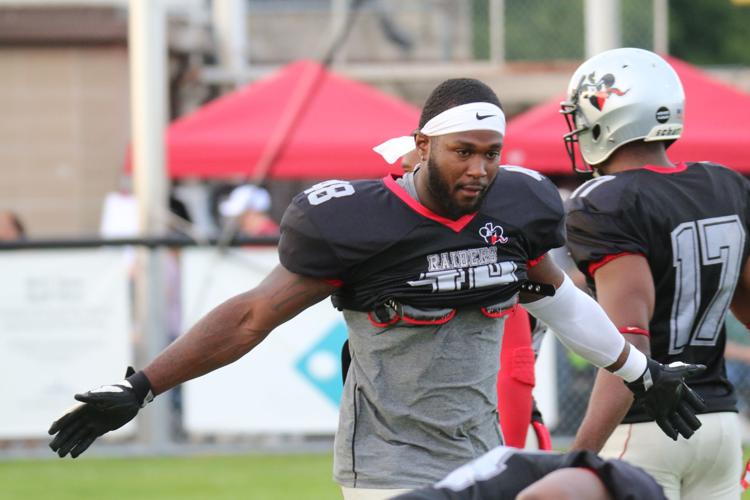 Racine Raiders