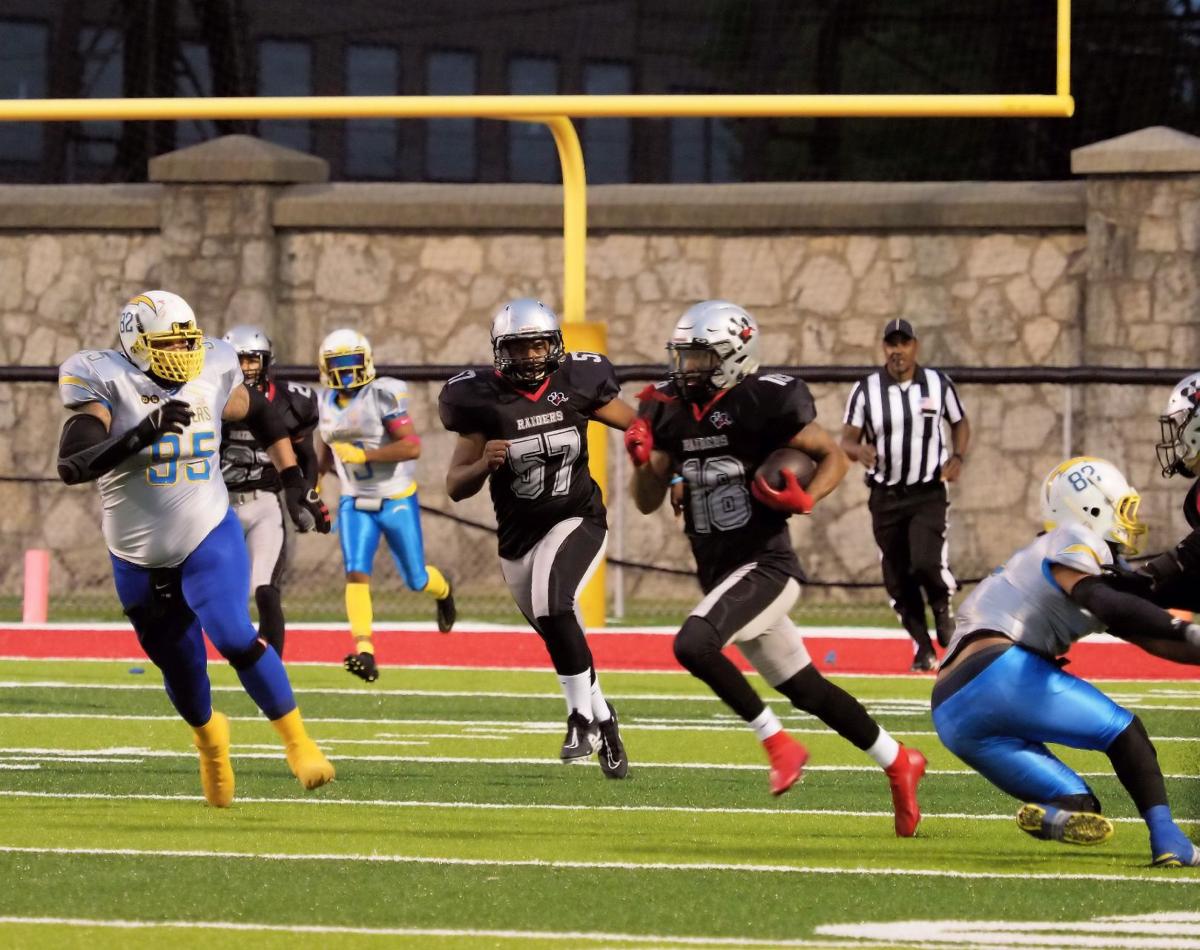 While it falls short of being a season on the brink for the Racine Raiders, this much is certain:
Following their 42-37 loss to the Illinois Cowboys last Saturday, the Raiders face potentially an even tougher challenge in the crunch part of the season.
Once again, they will be playing on the road.
And the Raiders will be without the services of running back Howard Triplett, one of their most established players.
If the Raiders win, they will have the potential to pull into a three-way tie for first place in the Mid-States Football League with the Cowboys and the Marauders. If they lose, their position on the No. 3 seed will only be tightened.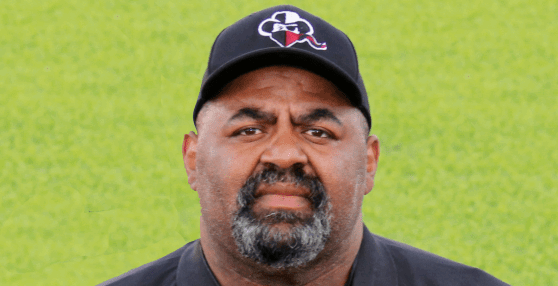 Raiders coach Wilbert Kennedy isn't overly concerned for now about the loss to Triplett, who has an undisclosed injury. He believes other players, such as Kevin Morris Jr., can be an effective replacement and allow the Raiders to run their basic offense.
Of greater concern is a defense that inexplicably faltered against the Cowboys. Going into that game, the Raiders had allowed just 30 points in six MSFL games. But the Cowboys averaged 6.0 yards per play, including 5.7 yards per rushing attempt.
This clearly was not the same Raiders.
"The thing I was disappointed about most last week ... there were so many things," Kennedy said. "Our defense did not play very well last week. People ask, 'Do you think it had something to do with the heat?' There's no excuses.
"We didn't tackle well and we didn't execute our schemes very well. Our defense has been just lights out all year and they had gotten better each week. I just think we slipped up last week against a team that's very similar to the one we're about to play.
"Playing like that is going to cost you and it cost us last week."
Strong safety Channing Schultz feels what happened last week is easily correctable.
"We played horrible on the defensive side," he said. "We weren't locked in and we had no momentum. They played harder and they wanted it more than us.
"I think we were the better team. They just wanted it more. But it's easy to fix. We had a good practice and we have another chance. We play a very good team and if we can go out there and beat them, we'll be right back where we need to be. We get another opportunity."
That opportunity will be a daunting one. The last time the Raiders played the Marauders was Sept. 14, 2019 in the MSFL championship game at Horlick Field and it was a classic.
The hero was Jordan Payne, a receiver who recently returned to the Raiders after playing in the Champions Indoor League earlier this year.
With 31 seconds remaining and the Raiders trailing 20-14, Payne returned a kickoff 52 yards. Pressed into service at quarterback for the injured Mitchell Fall, Payne then threw a 25-yard touchdown pass to William Norwood as the Raiders escaped with a 21-20 victory.
Kennedy is expecting a similar challenge Saturday night.
"They're just so well coached and they play hard," he said. "They played so hard when we played them in the league championship game in '19. I was so impressed by their effort. Teams that are champions just never quit and that's what they do.
"They've got so many talented guys and they've got the heart and the will to win."
Making this game more difficult will be the absence of Triplett. Kennedy has a policy of not disclosing injuries and he would only reveal that Triplett would not play Saturday night.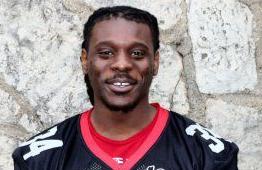 Considering Triplett is such a big part of what the Raiders do offensively, he will obviously be missed. Triplett has rushed for 647 yards and 10 touchdowns on 121 carries this season. He also has caught eight passes for 84 yards and a touchdown.
Second to Triplett in rushing yardage for the Raiders this season is Morris, a converted safety. He has rushed for 84 yards on 14 carries.
"Howard is a big, big part of what we do offensively with his leadership, his athletic ability and and his will to win," Kennedy said. "He's a big part of what we do, so there's big shoes to fill there.
"However, we have some other guys who can step in. Thomas Benko is still out. We're still waiting on Thomas Benko. We're still not sure about Troy Collier yet. But we're going to play Kevin Morris at running back. Kevin played running back in college and he's played it very well, so we're going to lean on him. And we have Torrie Ruffin. He can play any position on the football field.
"So losing a guy like Howard hurts, but we definitely have guys with a lot of ability."
In Photos: Racine Raiders cruise to 45-0 win over Leyden Lions
Racine Raiders
The Racine Raiders finished an undefeated season for the first time since 2016 with a 45-0 win over the Leyden Lions, Saturday night at Historic Horlick Field. 
Racine Raiders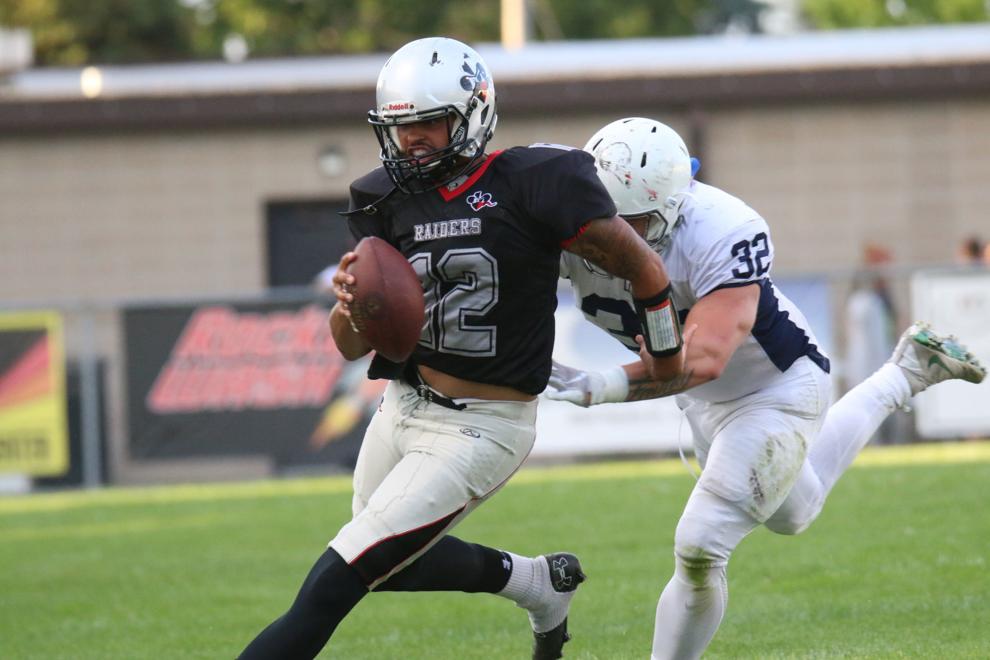 Racine Raiders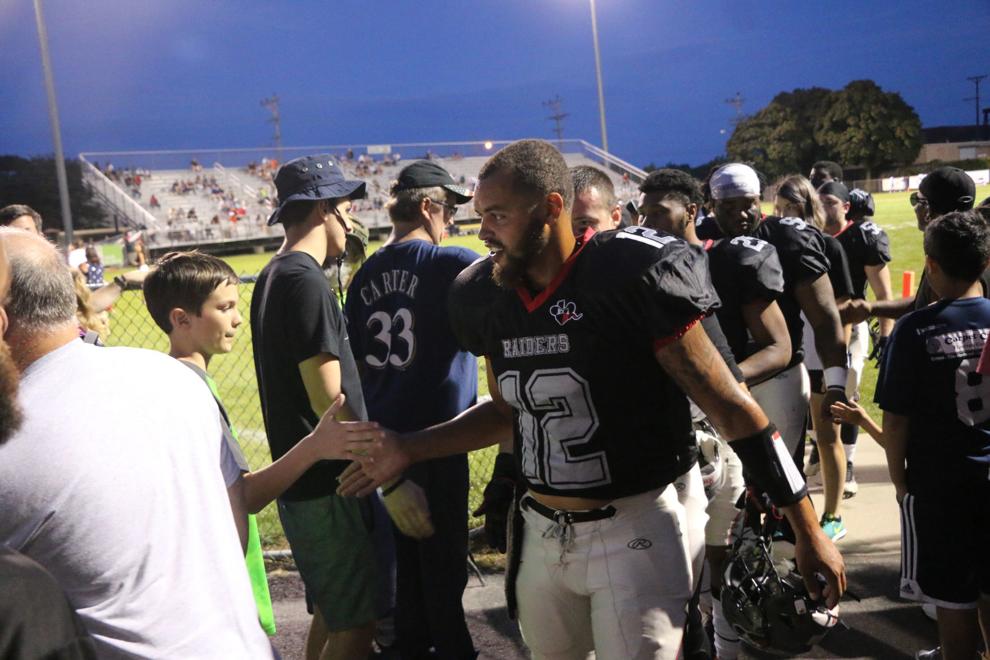 Racine Raiders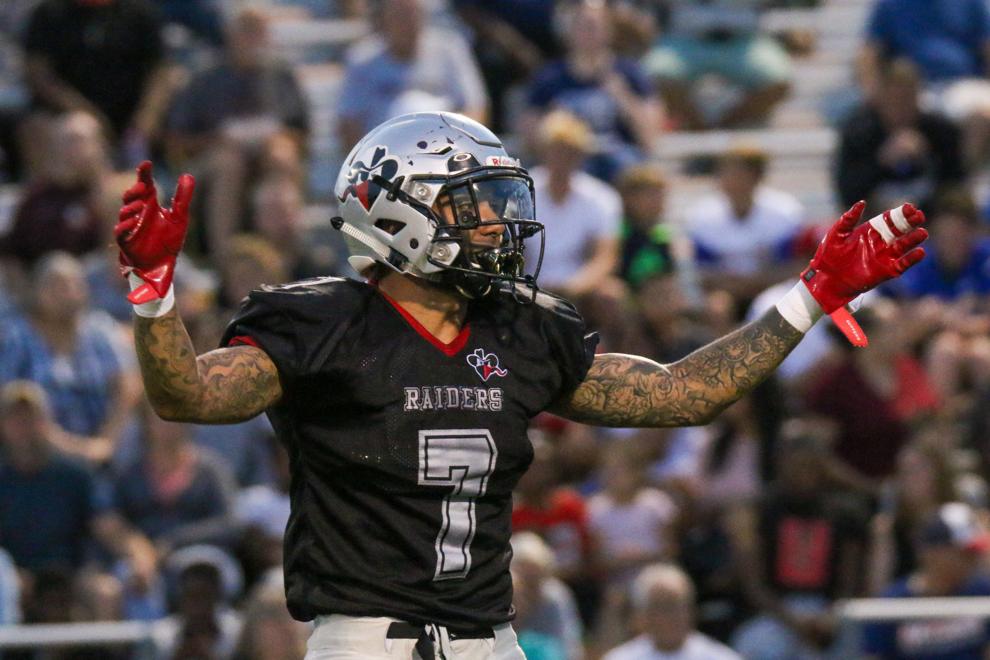 Racine Raiders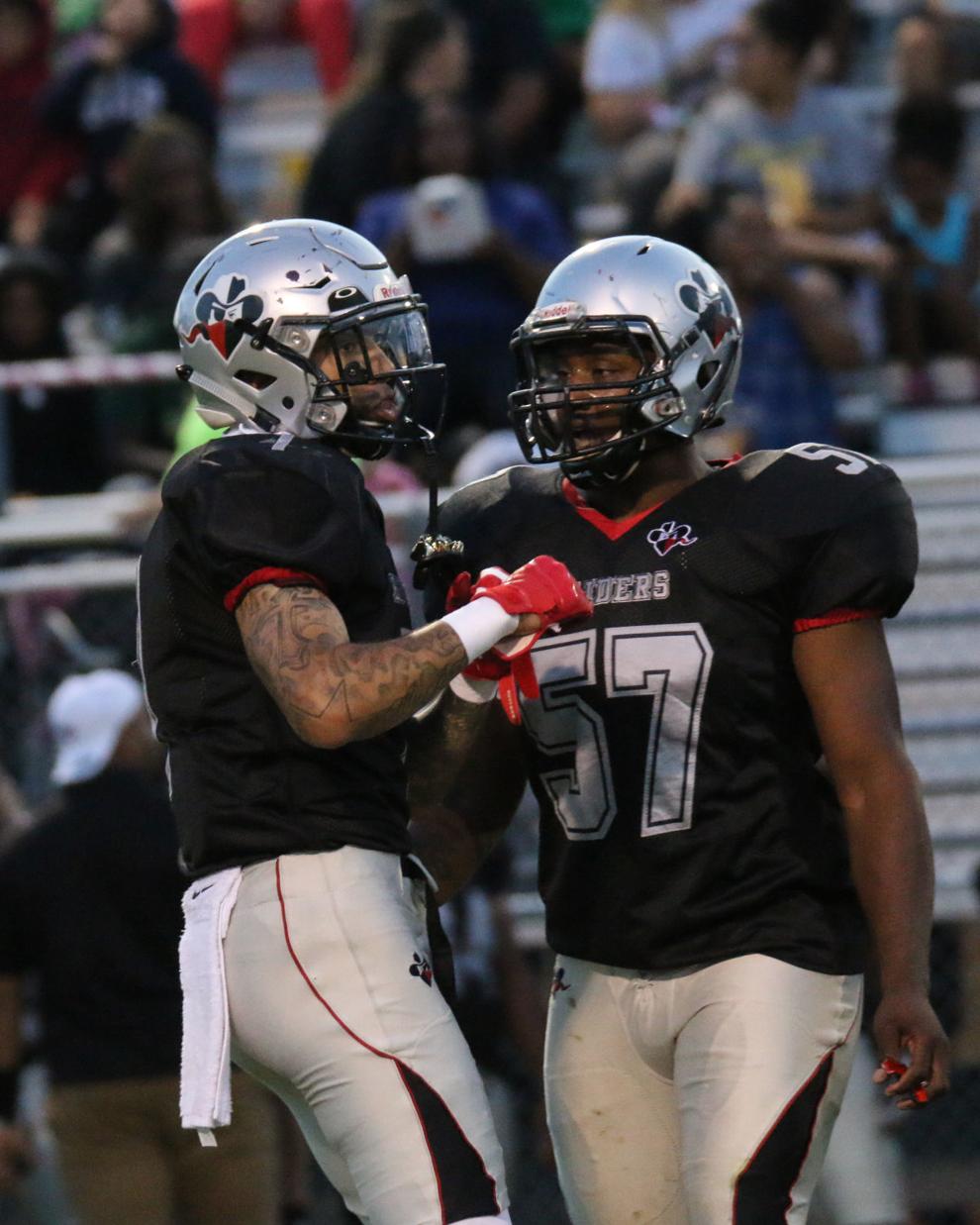 Racine Raiders
Racine Raiders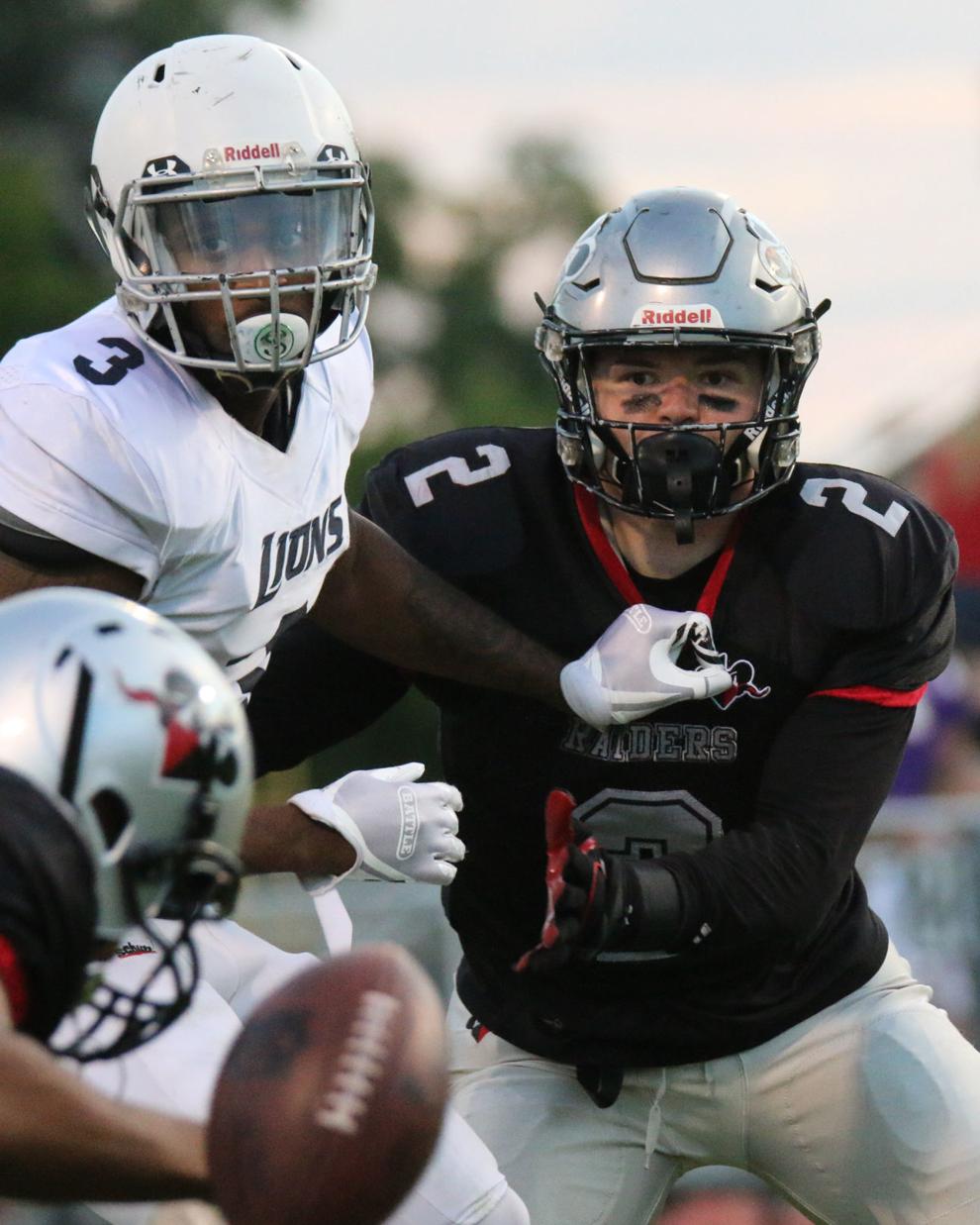 Racine Raiders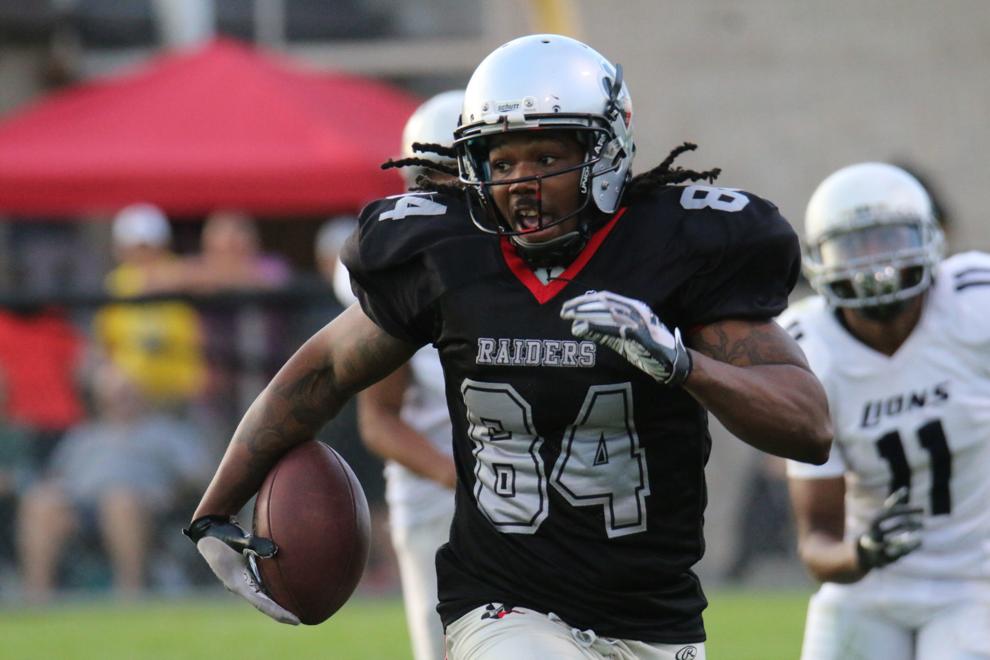 Racine Raiders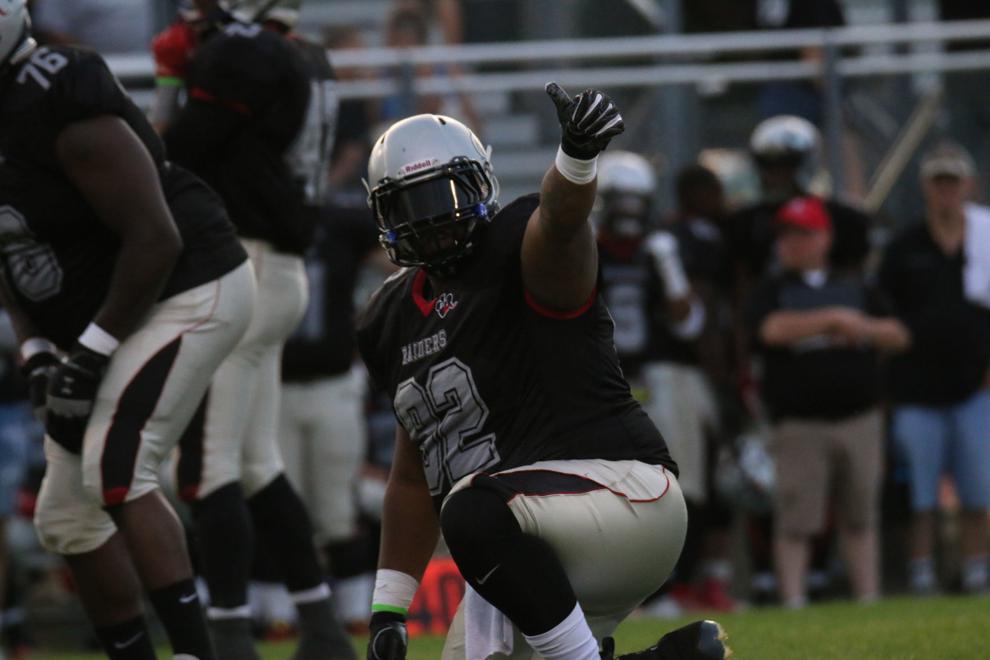 Racine Raiders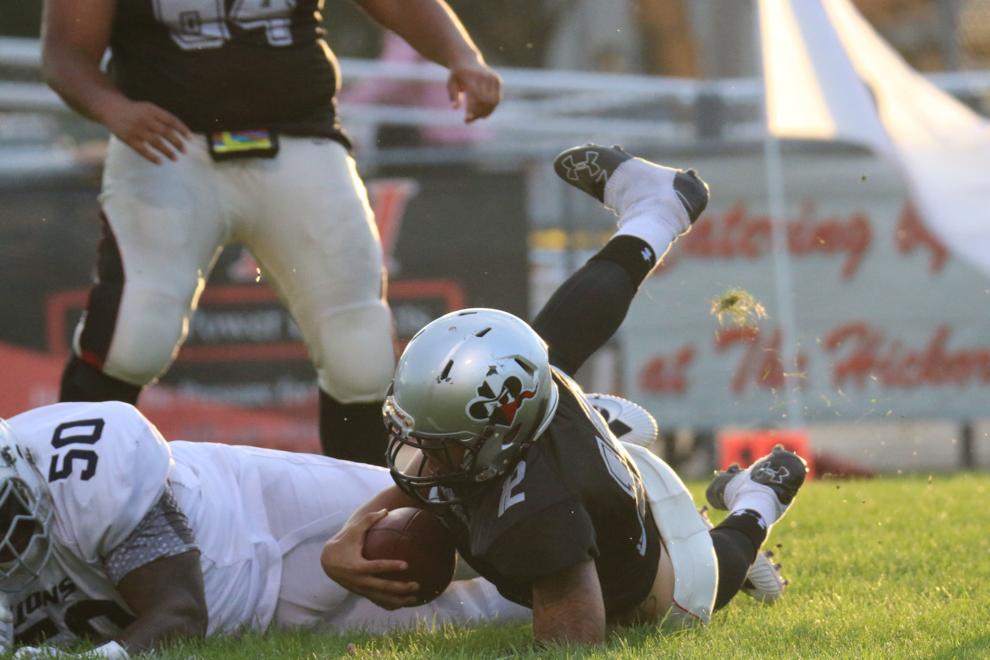 Racine Raiders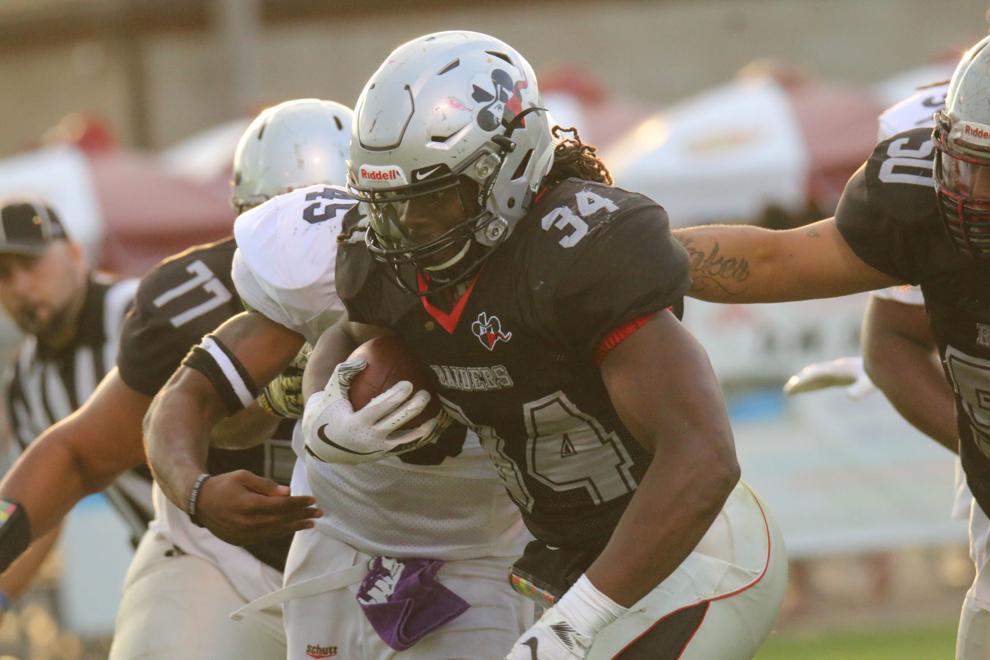 Racine Raiders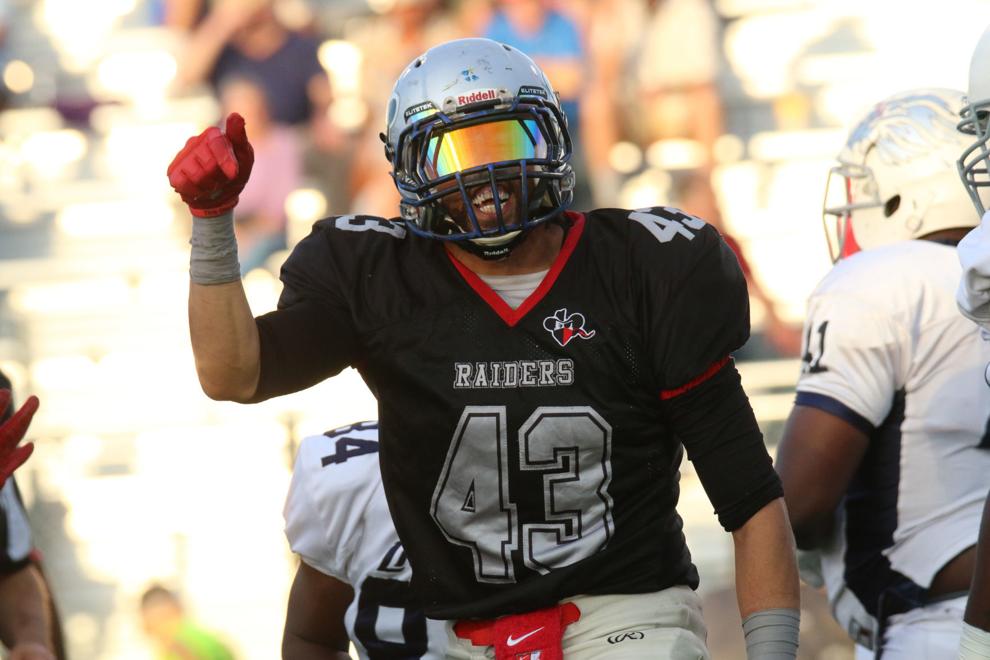 Racine Raiders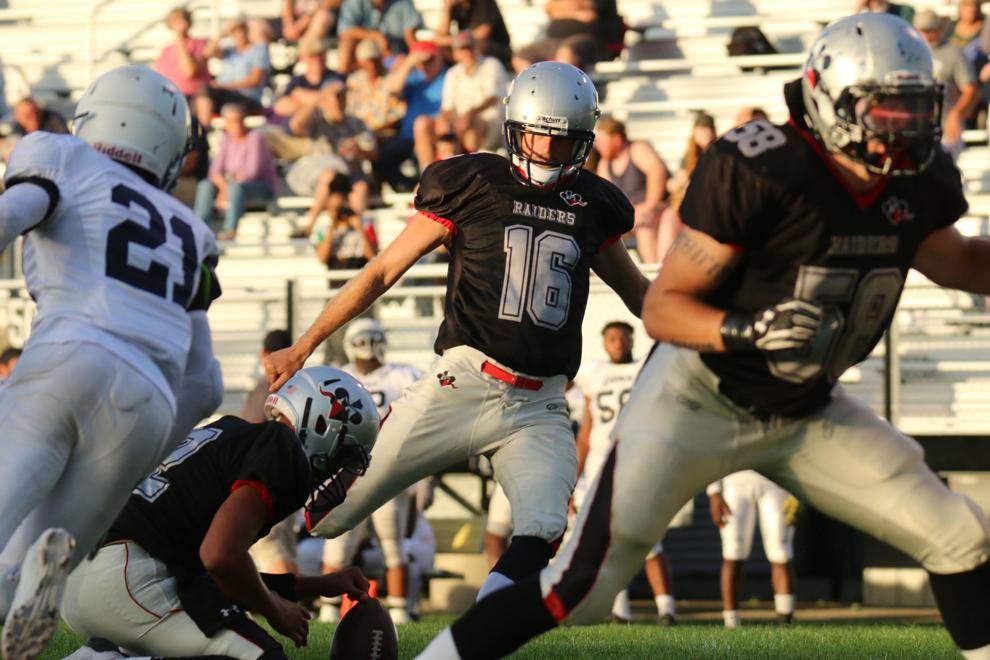 Racine Raiders
Racine Raiders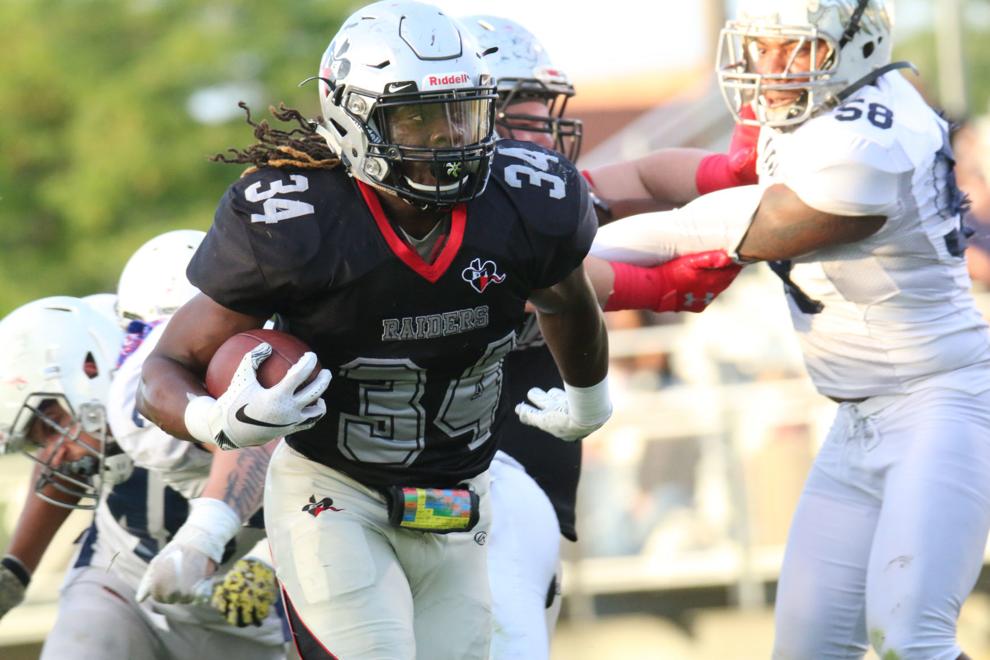 Racine Raiders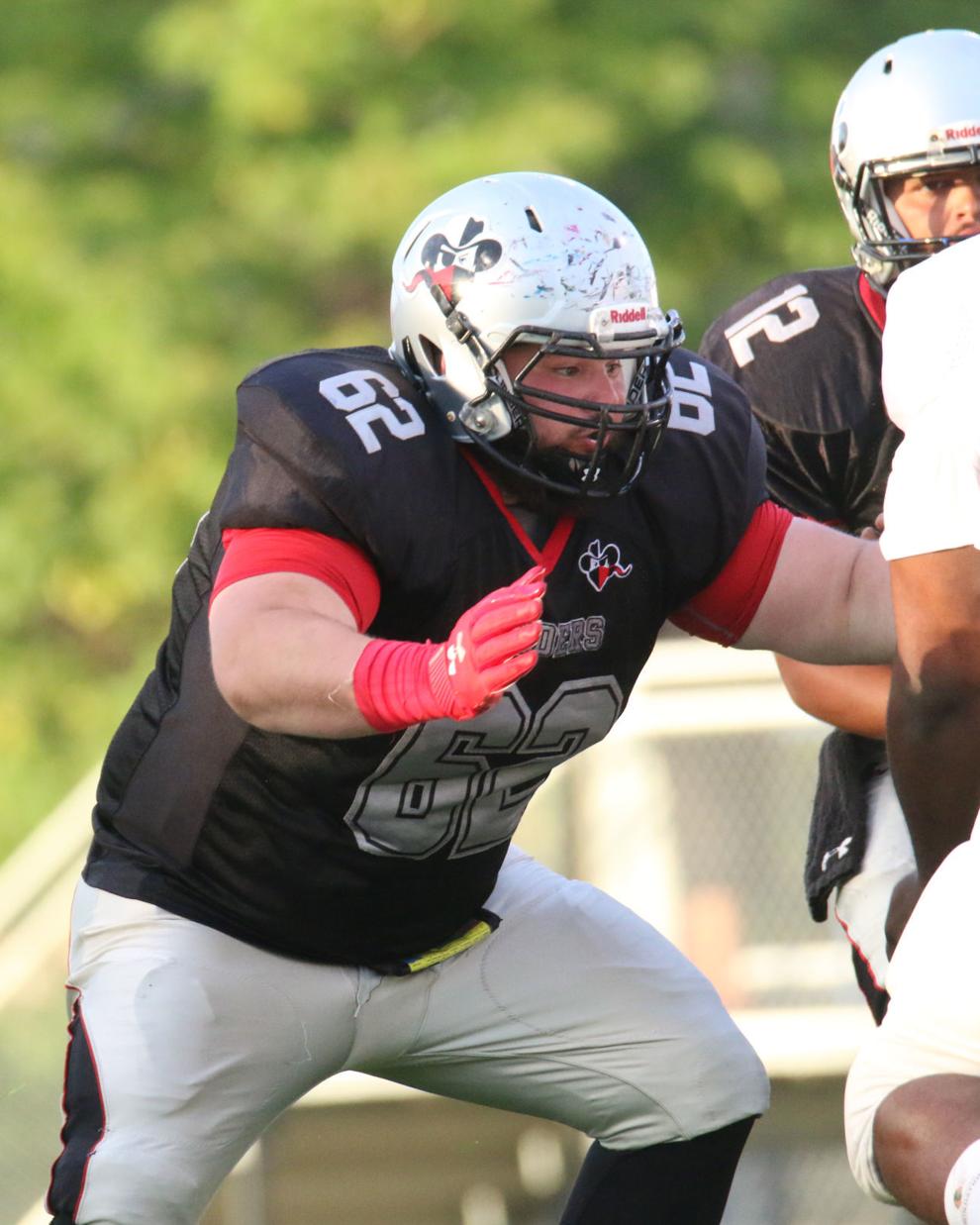 Racine Raiders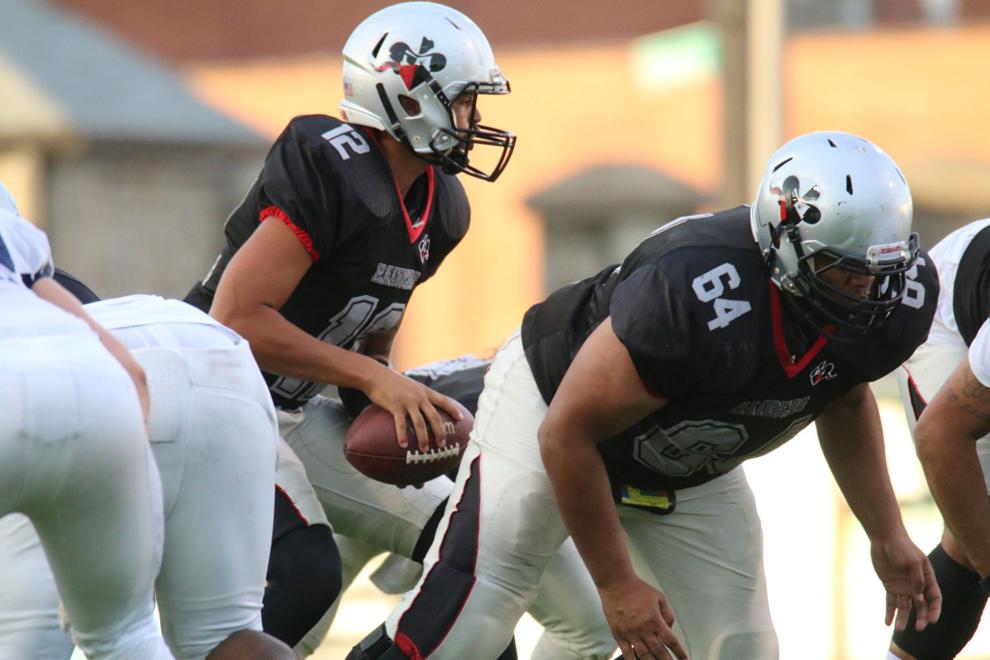 Racine Raiders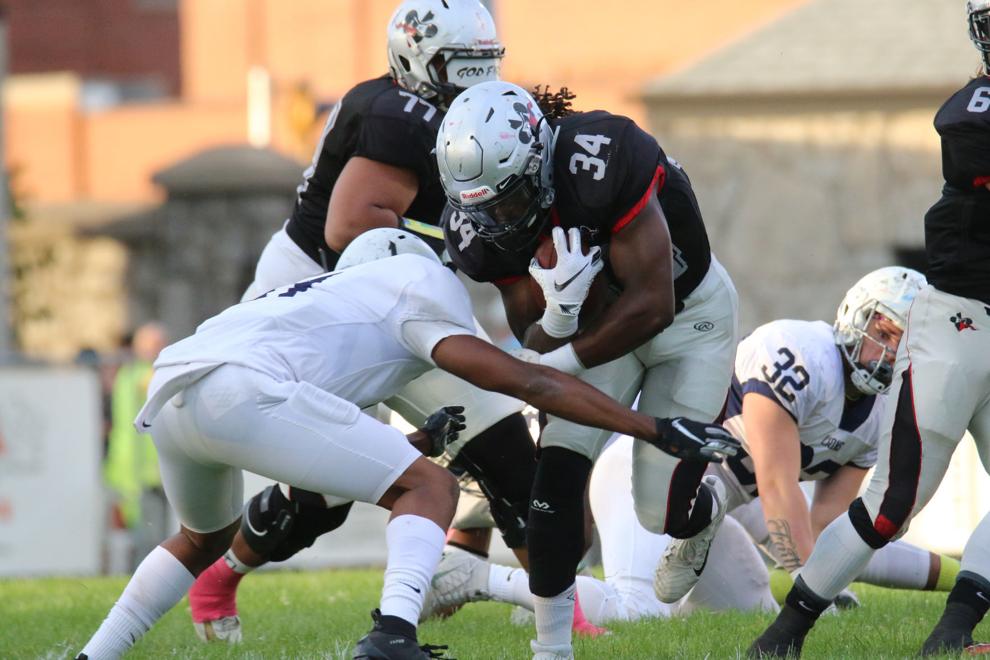 Racine Raiders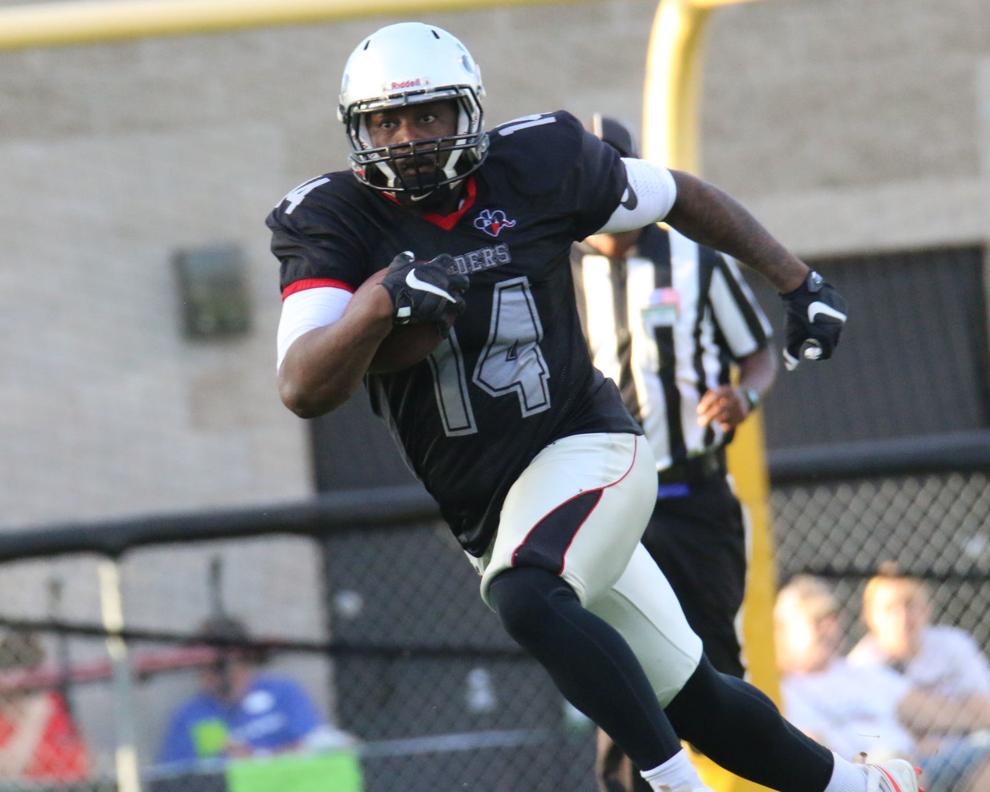 Racine Raiders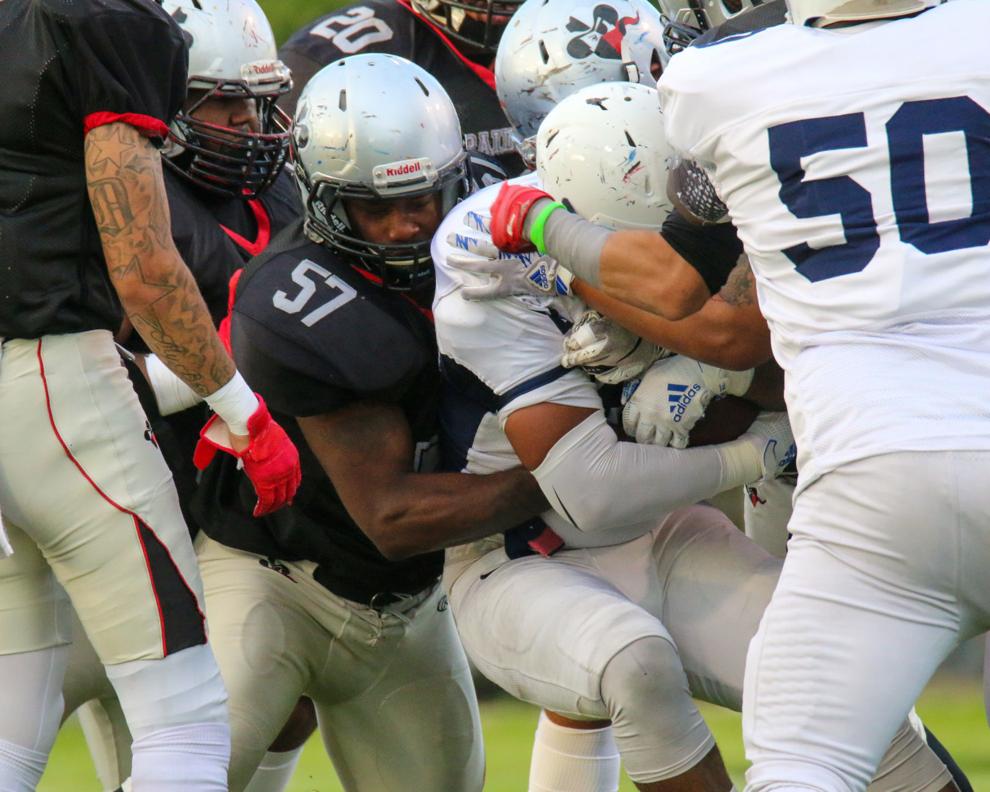 Racine Raiders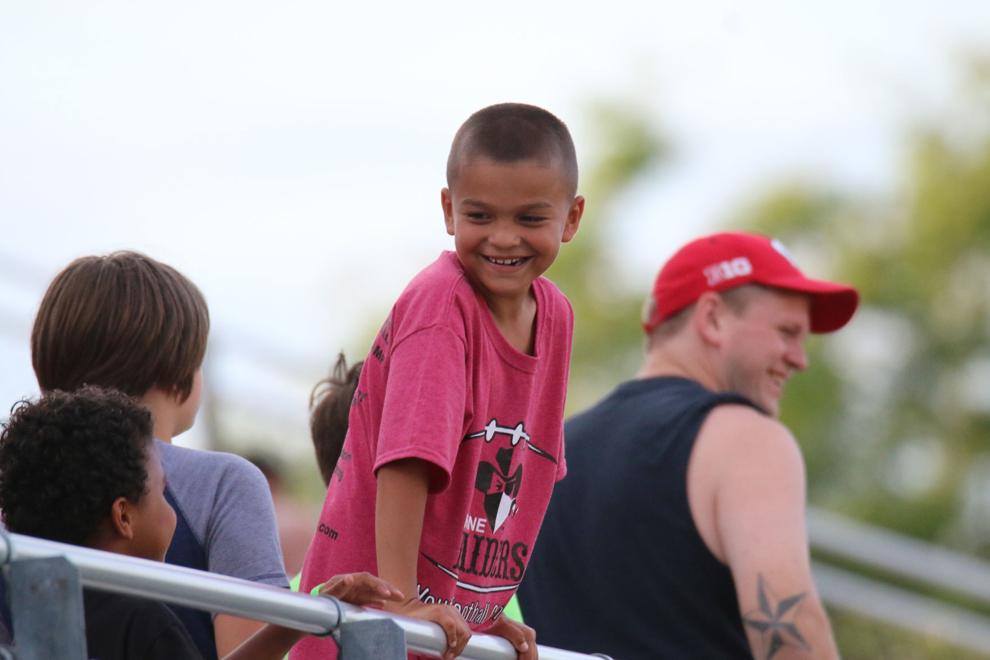 Racine Raiders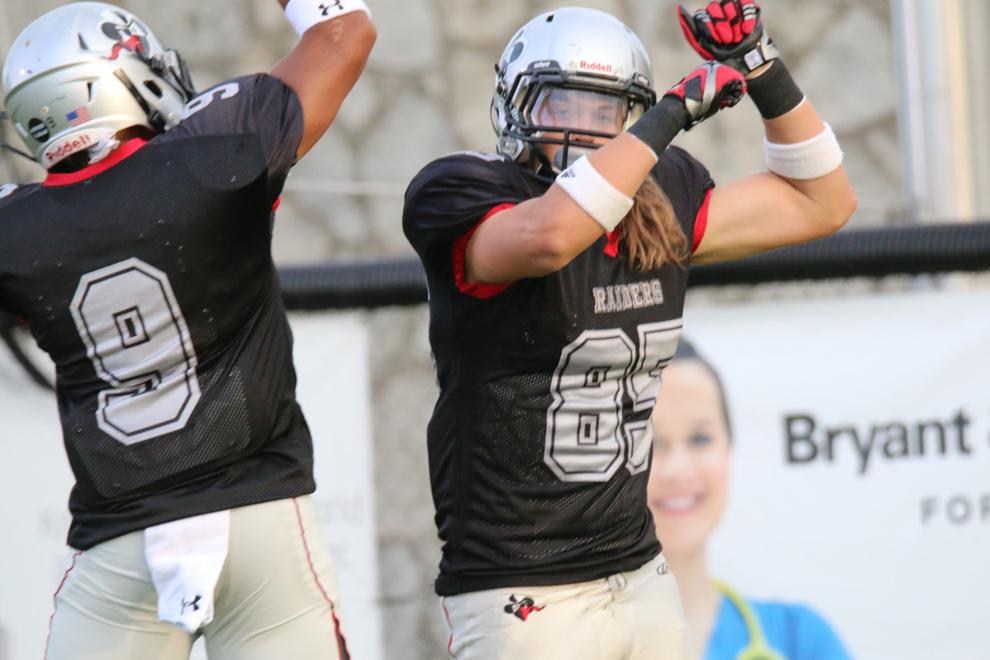 Racine Raiders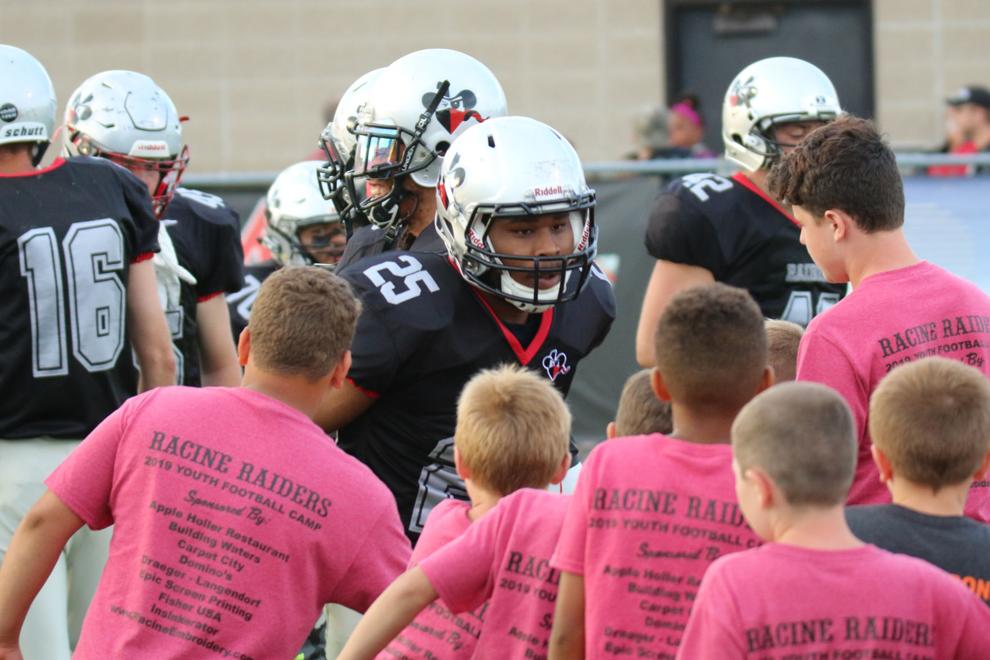 Racine Raiders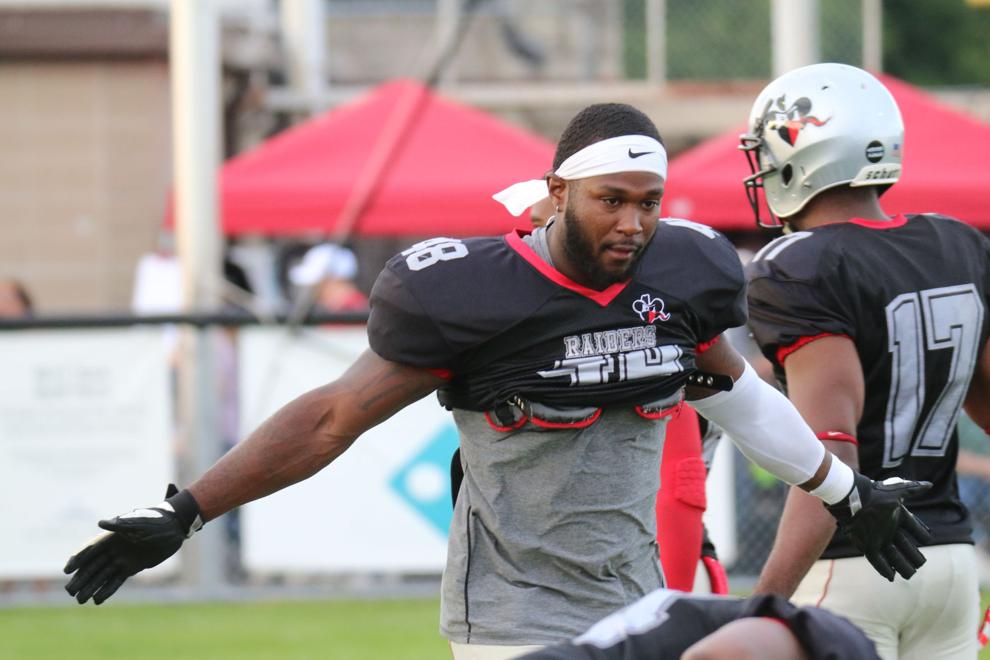 Racine Raiders