RACINE — His name is Jordan Lorenzo Payne.
By day, he is a sixth grade math teacher at 21st Century Preparatory School in Racine.
By night, he is a superhero.
And what a caper he pulled off for the Racine Raiders Saturday night before an ecstatic crowd of more than 2,000 at Horlick Field.
Playing quarterback in a pinch after Mitchell Farr was injured, the 25-year-old Payne shook off a devastating game-tying safety he was responsible for and then an interception to rally the Raiders. When he was finished, the undefeated Raiders had pulled off a heart-stopping 21-20 victory over the Midway Marauders in the Mid-States Football League championship game.
How did Payne do it? By bursting for a 52-yard kickoff return with 31 seconds left and then throwing a 25-yard touchdown pass to William Norwood in the right corner of the end zone. T.J. Hearn then broke the tie with a tense extra-point kick as the crowd erupted into cheers.
Team president Matt Nelson said following the game that the 13-0 Raiders will accept an invitation to a national tournament, which they most recently won in 2014. He expects to finalize details early this week.
It was Payne who put the Raiders on his back to get them there.
"What can you say about that young man?" said Raiders coach Wilbert Kennedy, his sweatshirt drenched by the Gatorade shower his players had just given him. "He's such a high-character individual and he gives everything he's got all the time.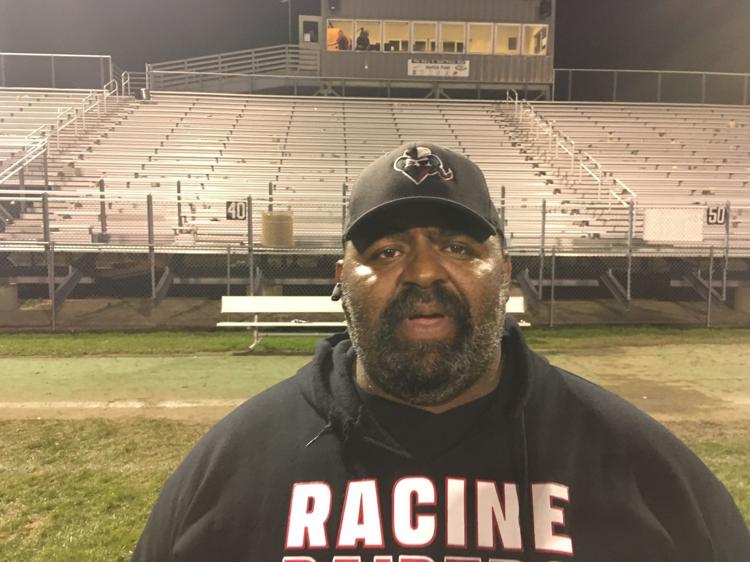 "He was put into a tough spot against a really good defense with no practice this week because practice got rained out. So that's a lot to ask a guy to come in and play against a team like that without any kind of actual reps."
Payne, a 2012 Park High School graduate who was a two-time All-American wide receiver at Alcorn State, was pressed into duty after Farr suffered a hip injury in the third quarter. The Raiders were clinging to a 14-12 lead at that point in this defensive battle and Payne initially tried to make plays by using his speed on runs to the outside.
The Raiders appeared to be in good shape when cornerback Joski Lymon batted away a pass in the end zone intended for Denzel Whitaker on fourth and goal from the 2 with 5:42 left in the game.
But then things started going wrong for Payne. Terribly wrong.
First, he was responsible for a safety that tied the game at 14-14 when he was whistled for intentional grounding from the end zone with 3:50 left in the game. Following a Raiders free kick, a defense that had been exceptional all night stiffened once again and forced the Marauders to punt.
You have free articles remaining.
Payne again made a crucial mistake when he was intercepted, giving the Marauders possession at the Raiders' 10-yard line with 31 seconds left. This time, the Marauders capitalized when Alex Alacron found Whitaker for a touchdown.
Alacron's two-point pass attempt fell incomplete and the Marauders led 20-14 with 27 seconds to play.
A miracle was needed as Payne dropped back to field the kickoff.
"I was determined that I can't be stopped," Payne said. "I let my team down twice and it was time for me to make a play. Nothing was going to get in my way."
Torie Ruffin fielded the kickoff before lateraling the ball to Payne. With a spectacular burst, Payne rocketed down the field before he was brought down at the Marauders' 25-yard line. There were 17 seconds left.
Raiders offensive coordinator Chris Hicks called a "Double Right 93," which entailed Norwood working free in the corner of the end zone. The 34-year-old Norwood, one of the oldest players on the team, did just that and Payne lofted a perfect pass into his hands.
"Jordan said, 'Run to the corner and make it high,' and he dropped back, he threw it high and we won the game!," Norwood said. "Jordan's a great athlete. He reminds me of me because when I played in my early years, I did it all. Jordan's a guy who can do it all."
Credit Payne for having the fortitude to come back with such a daring pass after a pair of confidence-draining lapses.
"I told Will Norwood, 'You've got a corner — just make sure you stick it high,' because I was planning on dropping it somewhere in the back of the end zone to where only he could get it. I knew the corners were playing up. They were trying to sit on our hitches and I knew if I got it over the corner's head, he was going to be able to make a play."
And credit Hicks, who caught Payne's first pass at Park in 2008 when Hicks was a senior receiver, for calling the play.
"For the entire second half, the safeties hadn't moved much outside the hash," Hicks said. "So I was thinking, if I can get the outside guys to do some slants and I can get the inside guys into corners, I believe the corners would be open and he can choose the side.
"All I told Jordan was, 'Hey, you've been playing football your entire life. You believe in yourself because I believe in you. That's why you'res still out here, all right?"
It was the first touchdown pass by Payne since 2012, when he was a freshman quarterback at Alcorn State who would be switched to wide receiver the following season. Prior to that, Payne was a three-year starting quarterback for Park from 2009-11.
The Raiders fell into a hole on the first play of the game, when Timothy Smith intercepted Farr and returned it 16 yards for a touchdown. The two-point conversion pass failed.
But Farr came right back to throw a 47-yard touchdown pass to Troy Collier on the next series to give the Raiders a 7-6 lead.
The Marauders (9-2) responded to that with a 43-yard touchdown pass to Sheldon Little with 8:21 left in the first quarter to take a 12-7 lead.
With 5:13 left in the second quarter, Howard Triplett scored on a 1-yard plunge as the Raiders took a 14-12 lead. That's how it stayed until Payne entered the game, setting up one of the most memorable finishes in Raiders history.
"Payne is a hell of an athlete," Raiders defensive end Anton Graham said. "Honestly, I believe he's the best athlete in this league. What he did showed a lot. Most people would have shut down. J.P. didn't shut down. He came back and made the biggest play after making the biggest loss play.
"That kid is a dog, man. I'm glad he's on our team."
Racine Raiders
The Racine Raiders finished an undefeated season for the first time since 2016 with a 45-0 win over the Leyden Lions, Saturday night at Historic Horlick Field. 
Racine Raiders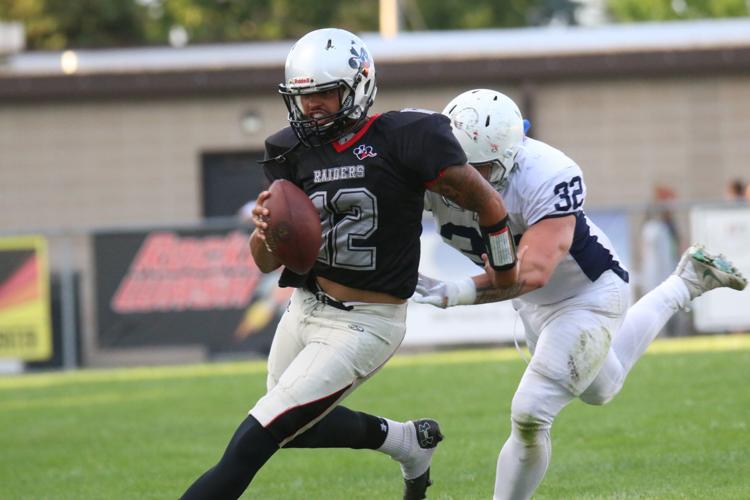 Racine Raiders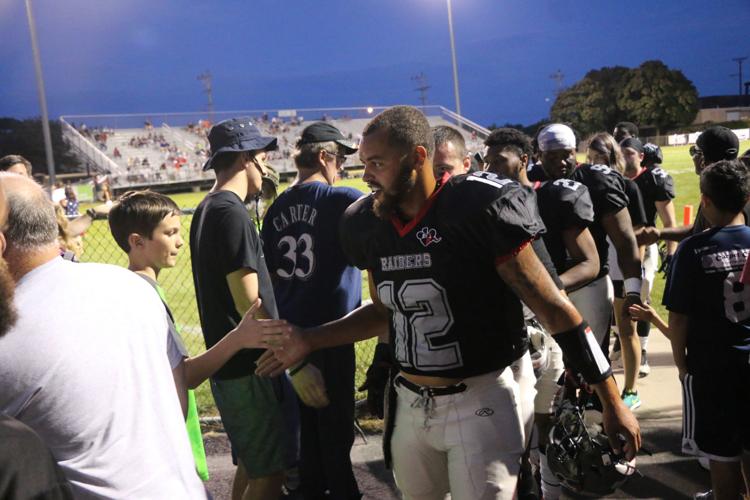 Racine Raiders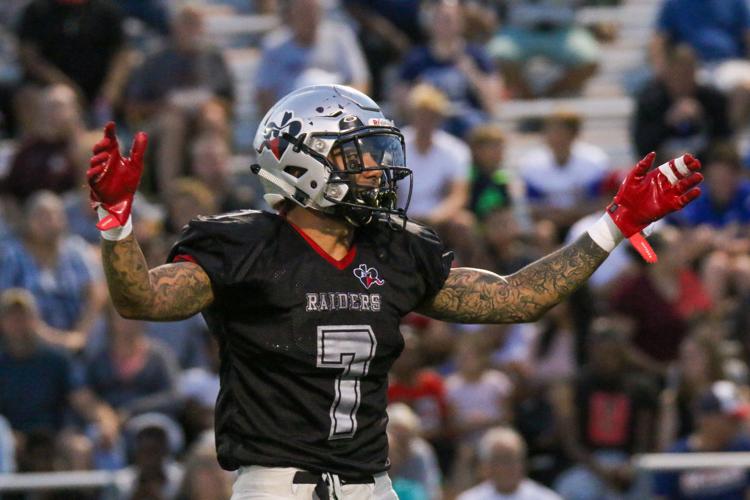 Racine Raiders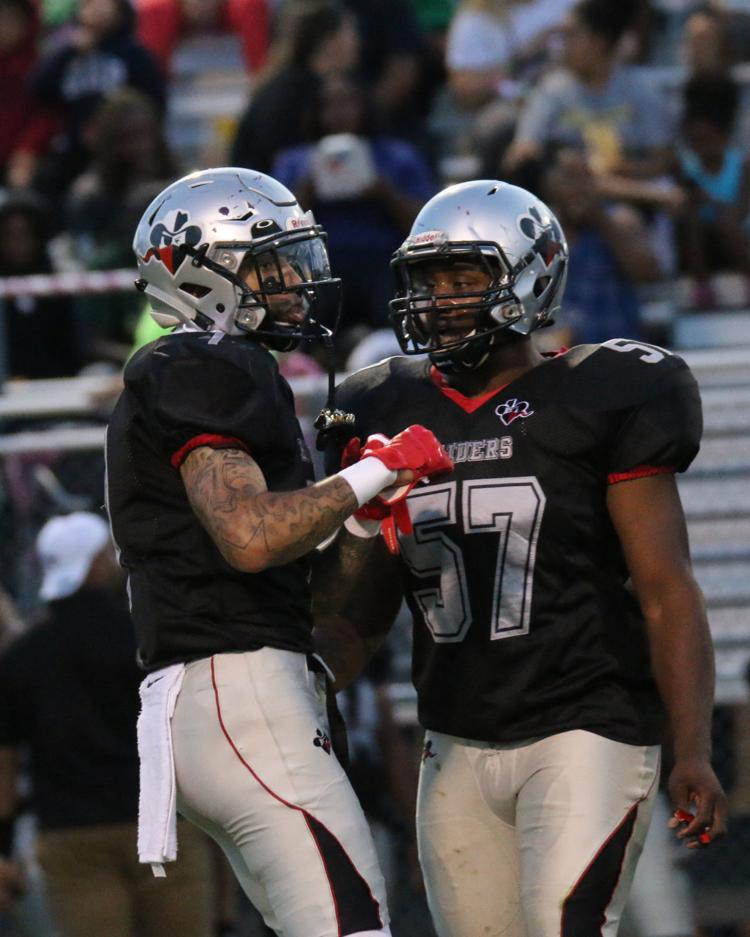 Racine Raiders
Racine Raiders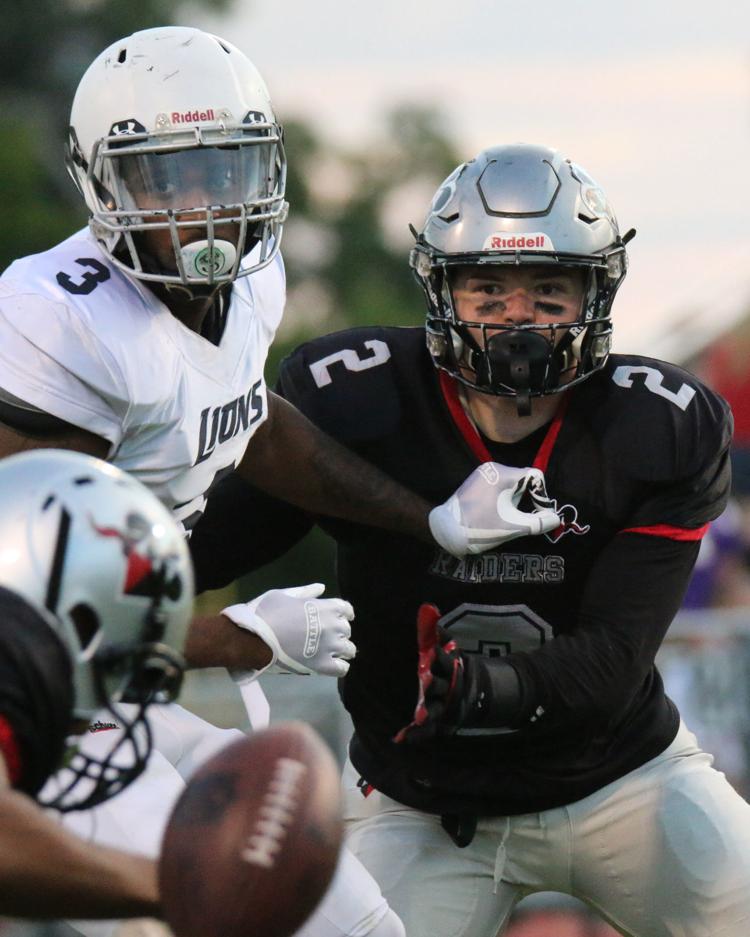 Racine Raiders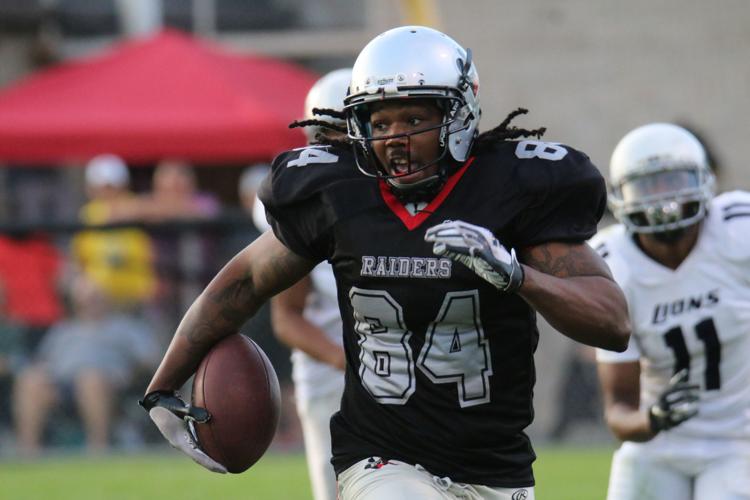 Racine Raiders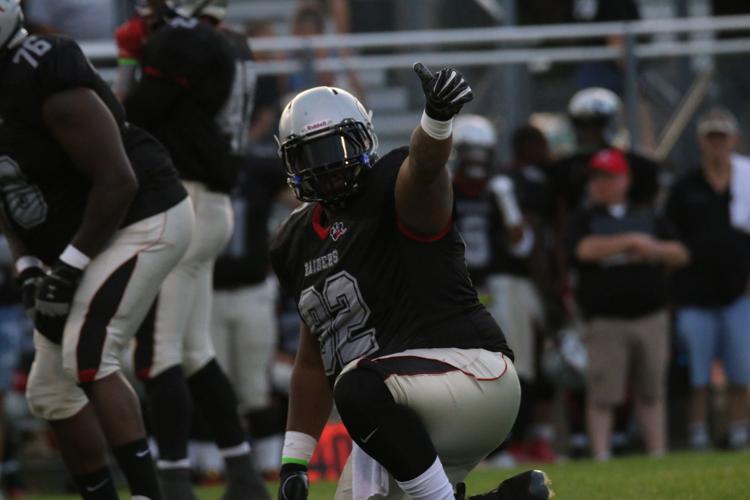 Racine Raiders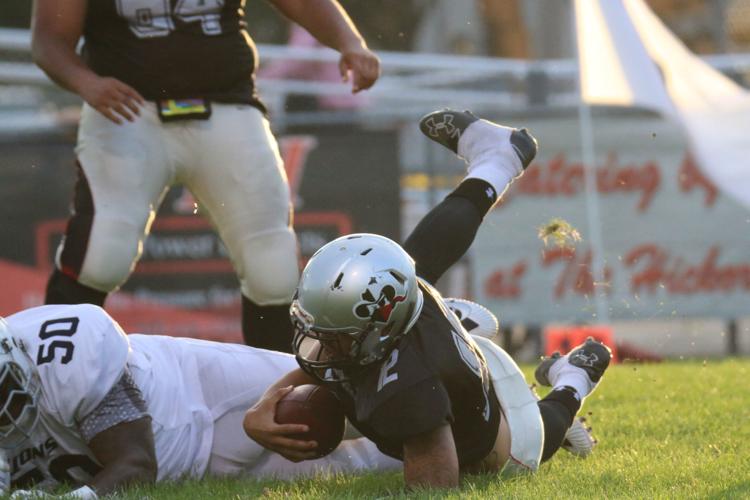 Racine Raiders
Racine Raiders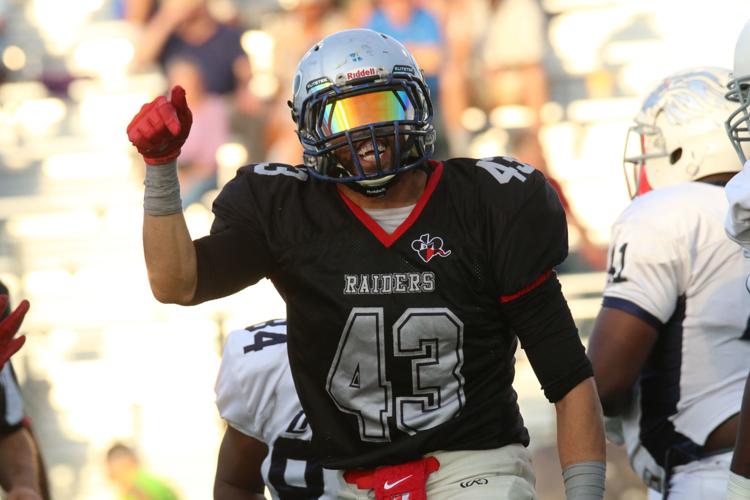 Racine Raiders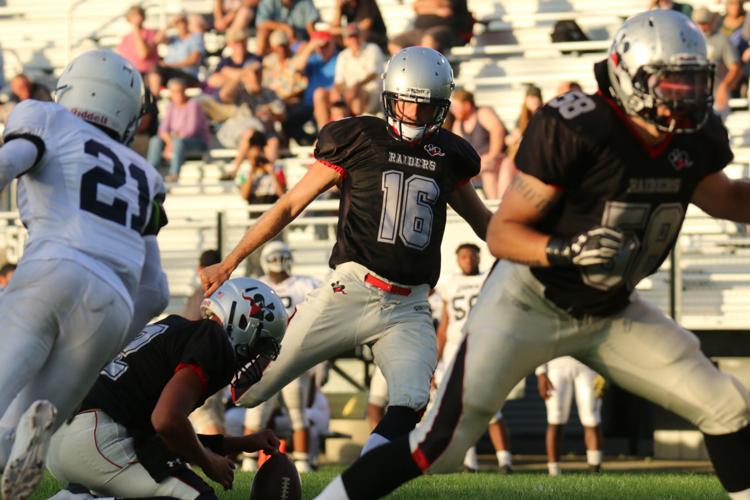 Racine Raiders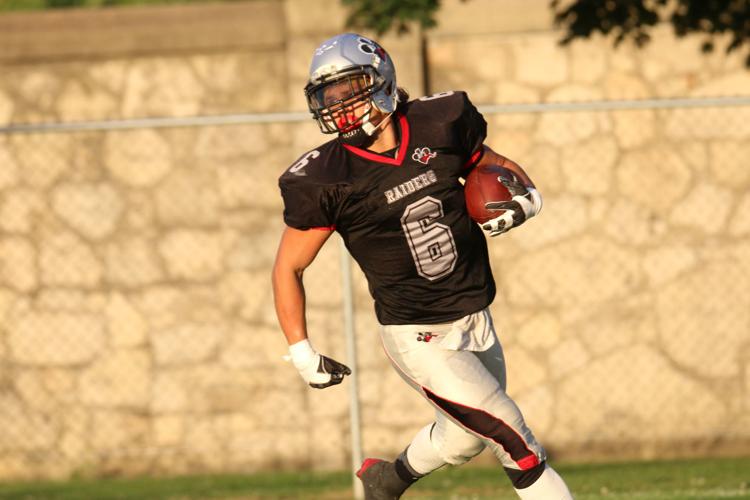 Racine Raiders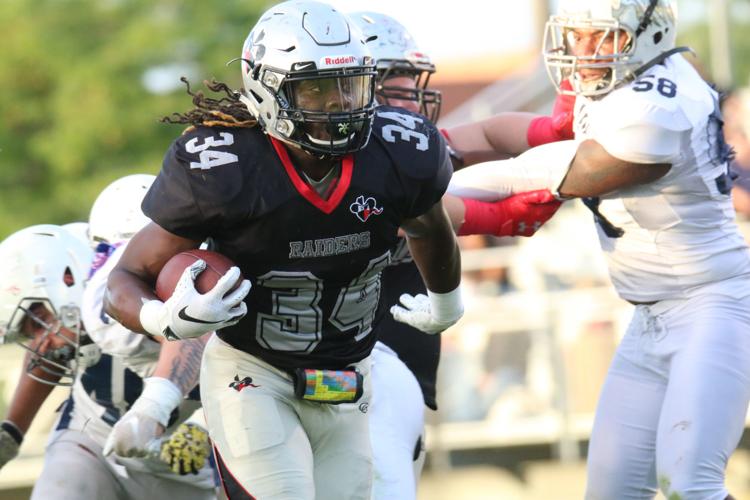 Racine Raiders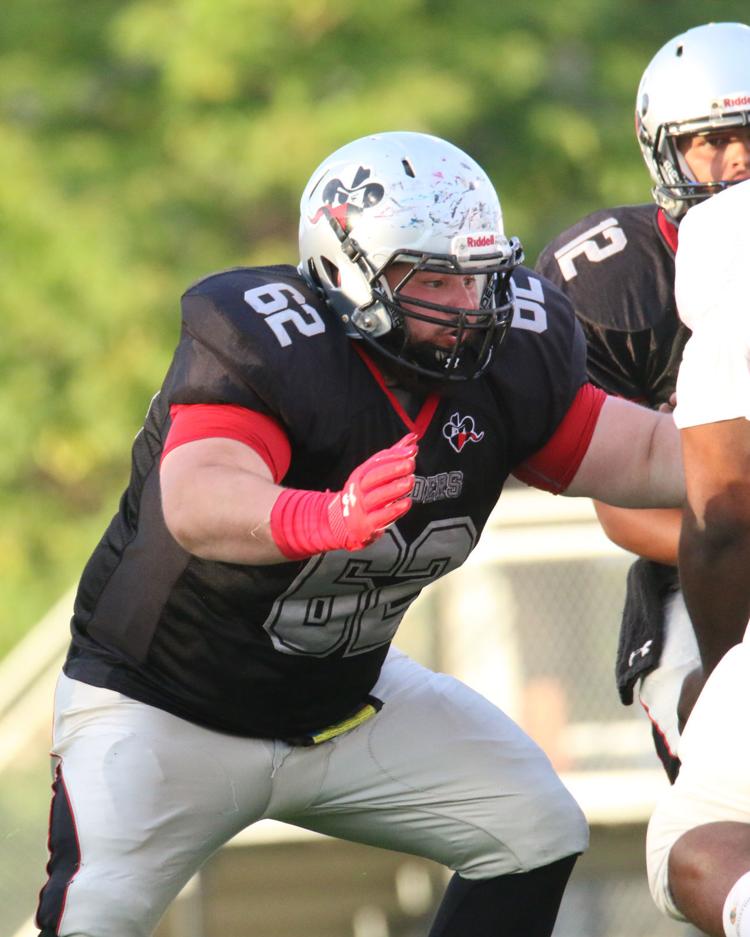 Racine Raiders
Racine Raiders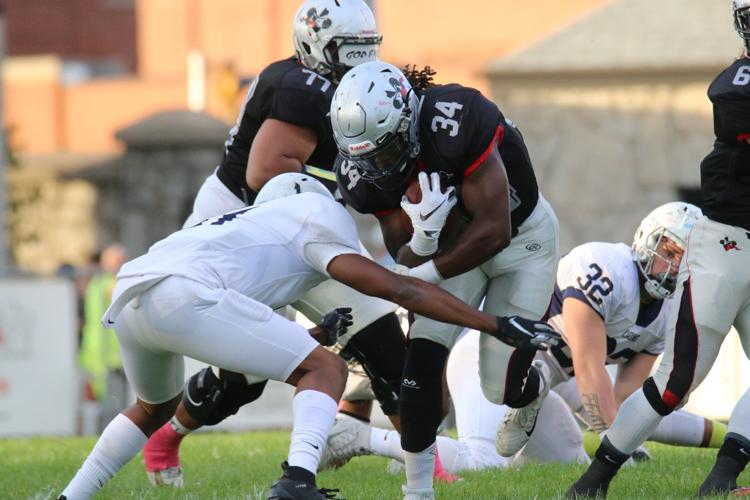 Racine Raiders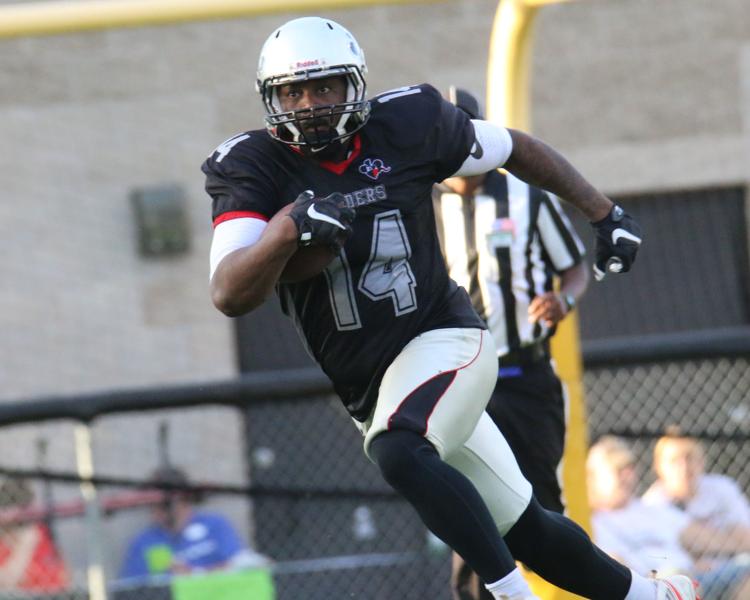 Racine Raiders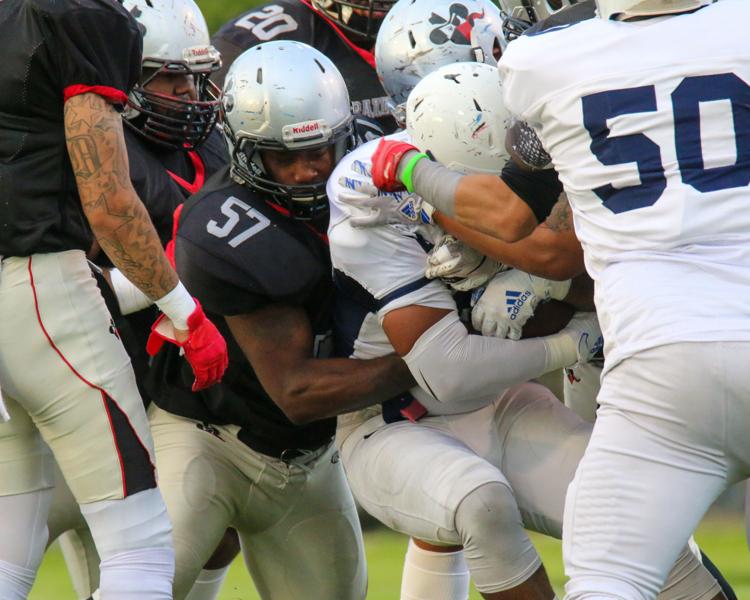 Racine Raiders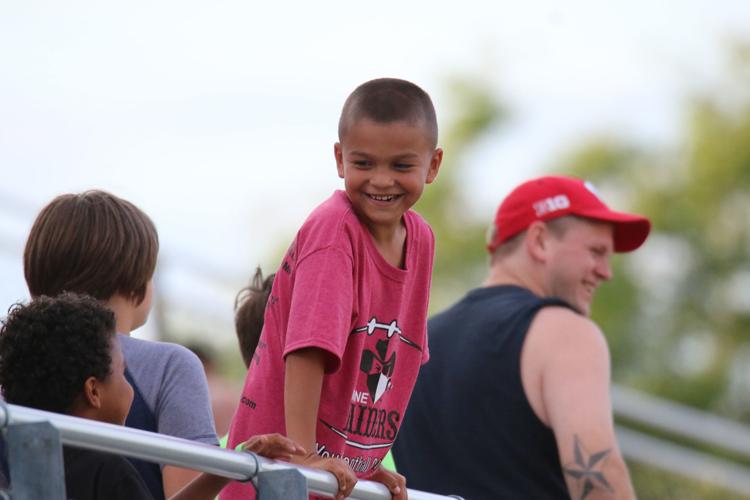 Racine Raiders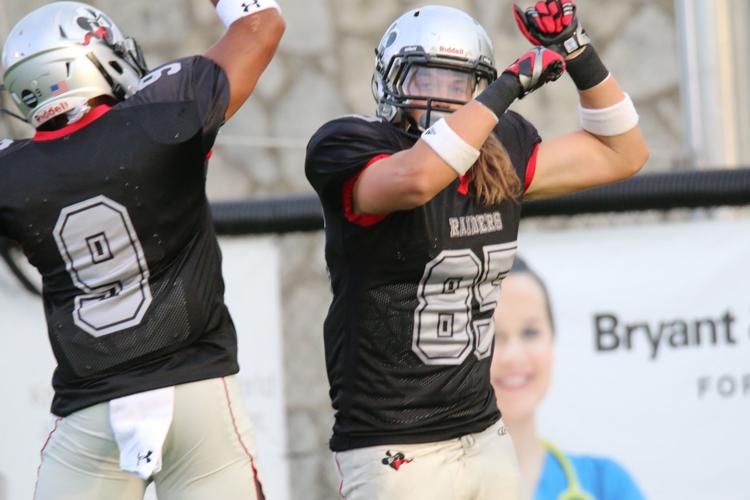 Racine Raiders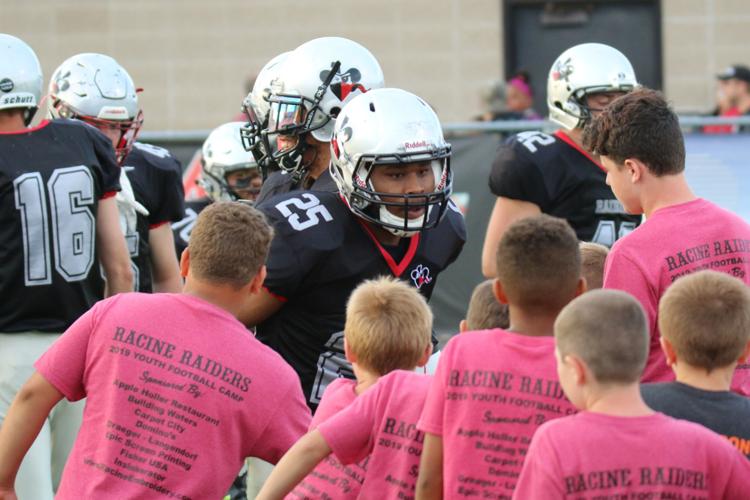 Racine Raiders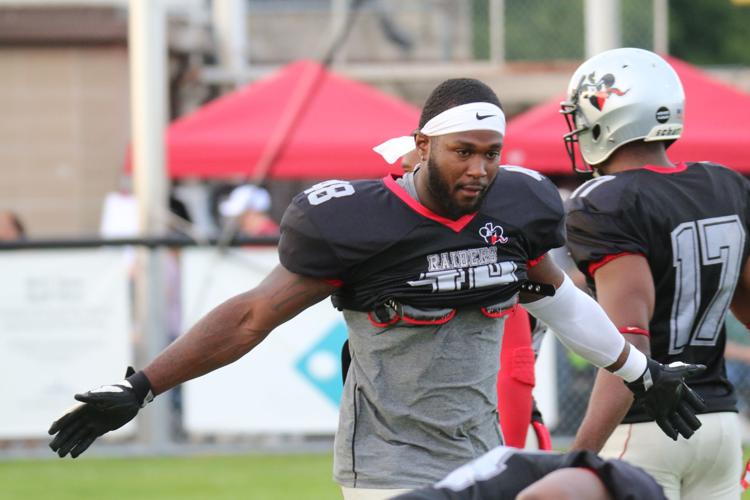 Racine Raiders