RACINE — By playing as a band of brothers—and not just as a football team—the Racine Raiders are showing they can't be beat.
The Raiders finished their regular season with a flourish on Saturday night, beating the Leyden, Ill., Lions 45-0 in a Mid-States Football League game at Horlick Field.
With the win, Racine improved to 10-0 overall and 8-0 in MSFL games. It's the Raiders' first unbeaten regular season since 2016, and the camaraderie of the players has made all the difference this season, said head coach Wilbert Kennedy.
"There's a real brotherhood with these guys that we haven't had in the last couple years," Kennedy said. "These guys love playing with each other and for each other. There's a tight bond here and I think that's a big contributing factor to where we are right now."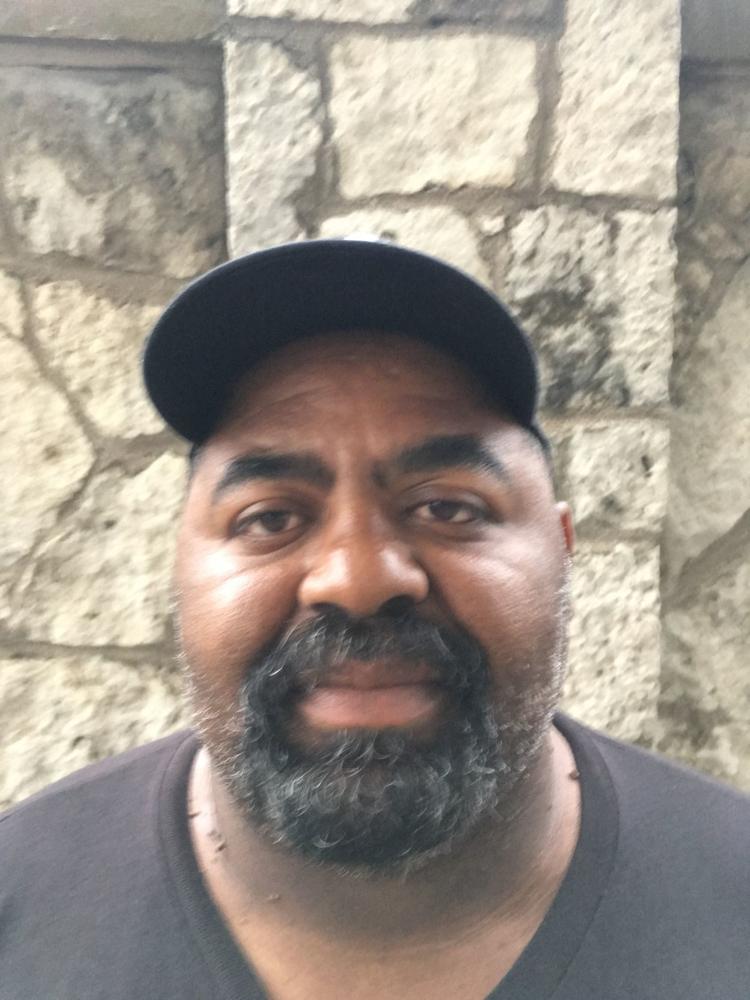 Where the Raiders are now is hosting all their MSFL playoff games at Horlick Field starting Aug. 24. The team will get next Saturday off before the postseason starts.
The entire team earned a week off after its comprehensive victory against the Lions before a season-high crowd of 1,283 fans. The offense scored early and often, and the defense flexed its usual dominant muscles in the rout.
Racine wasted no time taking charge on a beautiful August night. On the first play from scrimmage, quarterback Mitchell Farr found Brandon Smith for a 69-yard touchdown to make it 7-0 only 16 seconds into the game.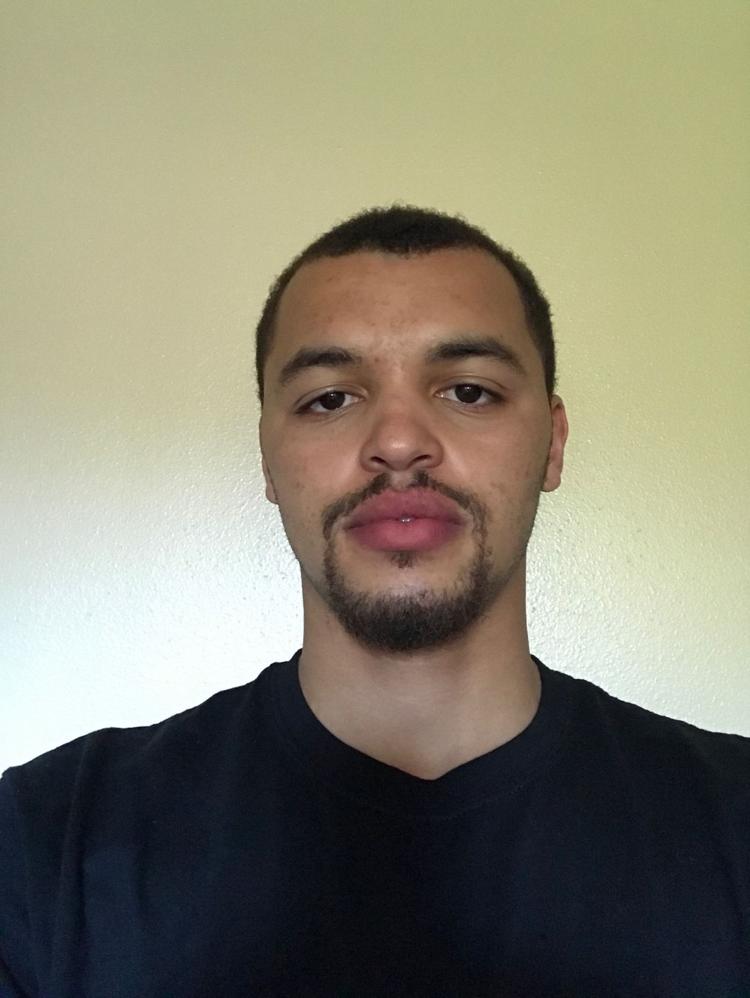 "Me and offensive coordinator Chris Hicks talk before games about whether or not we can take a shot right away," Kennedy said. "Sometimes we can, sometimes we can't. Tonight Chris asked if we could we, so we did."
A 23-yard run by Tom Benko made it 14-0 midway through the first quarter, and Farr threw two more touchdown passes in the second quarter—a 58-yarder to Lawrence Peters and a 10-yarder to Troy Collier—to extend the lead to 28-0.
A 38-yard field goal by veteran kicker T.J. Hearn put Racine ahead 31-0 at halftime.
Register for more free articles.
Stay logged in to skip the surveys.
Running back Howard Triplett found the end zone in the third quarter with a 7-yard run, and backup quarterback Dale Wroblewski tossed an 11-yard touchdown pass to Peters in the final quarter to finish the scoring.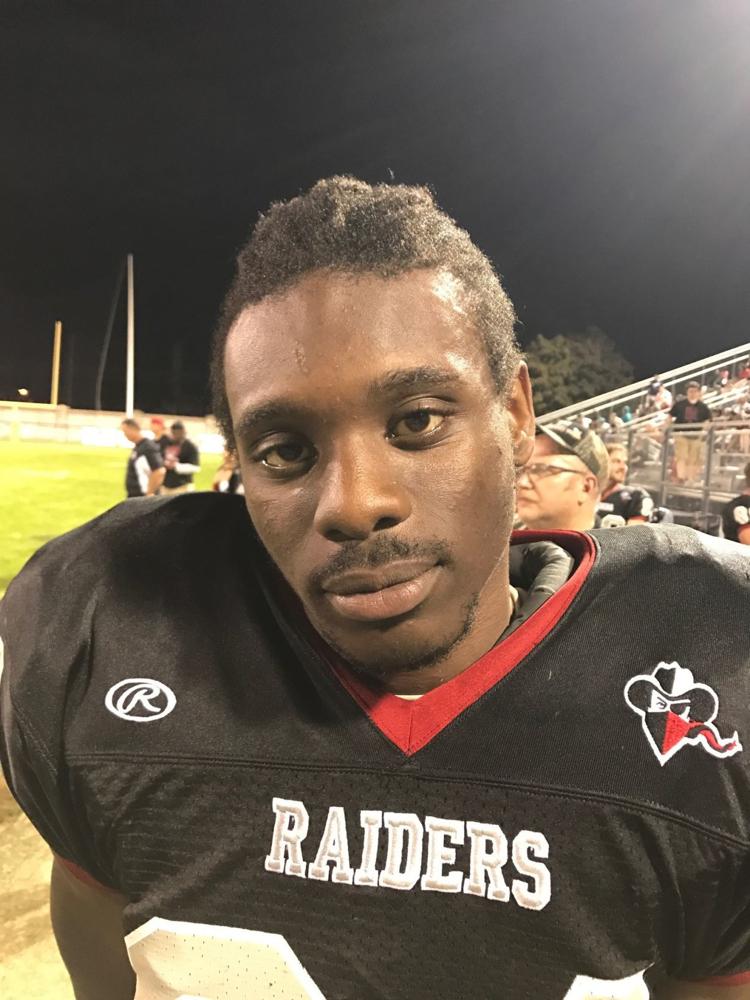 Triplett, who got hurt toward the end of last season, gained 163 yards on 24 carries and went over the 1,000-yard mark for the season. It was a milestone the whole offense got to enjoy, Kennedy said.
"The offensive line takes a lot of pride in that, and Howard has worked his tail off this season," Kennedy said. "We told him a few years ago that he would be the guy, and he's continued to get better and better. Everyone is absolutely thrilled he got it. Everyone wanted to stay in and help him get it, and that's a testament to how hard everyone was working at it."
Farr completed 8 of 15 passes for 195 yards, while Peters caught two passes for 69 yards—both touchdowns.
"The offense played really well," Kennedy said. "Our run blocking was great and our pass blocking has really improved. We're starting to put some pieces of the puzzle together."
Meanwhile, the Raiders' defense was as solid as ever. The unit smothered the Lions' offense, limiting Leyden to 37 total yards on 42 plays. The Lions gained only seven yards rushing on 25 carries and had one first down—which came with 13:30 left in the game.
The Lions (4-6 overall, 2-6 MSFL) converted only one of 12 third down opportunities and allowed four sacks.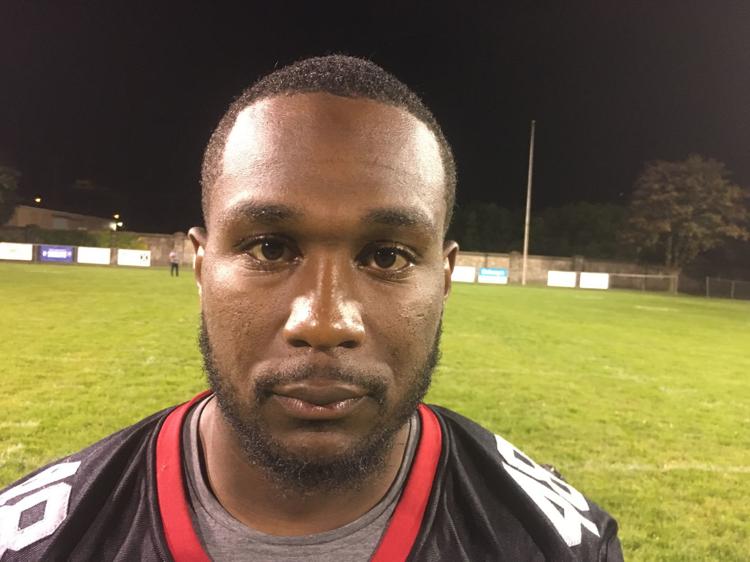 DiQuan McRae had 4.5 tackles and 0.5 sack, while Deveron Davis had four tackles, including two for loss. Billy Brumby had three tackles and a sack, and Nick Jones had two tackles for loss.
"This defense at times has carried this team," Kennedy said. "The way they played tonight was great considering the emotional game we had last weekend (a 14-7 win over the Wisconsin Hitmen).
"They play hungry, they show good pursuit, they show discipline and they're really good athletes," Kennedy said. "You put all that together and great things can happen. And they keep getting better. I can't wait for the playoff to start to see what they can do."