RACINE — There were a season-high 1,703 energetic fans looking on at Horlick Field Saturday night.
There were seemingly more penalty flags than that thrown during a game that stretched beyond three and a half hours.
And there were a whole lot of sore players walking around either in celebration or in a daze after this epic showdown.
When it was over, the Racine Raiders had held on for a 21-7 victory over the Wisconsin Hitmen in the Mid-States Football League Richhart Conference championship game to maintain their perfect season.
The Raiders (12-0) advance to their first MSFL championship game since 2015, which will be held at Horlick Field Saturday. They will play the Midway Marauders, which won the Thomas Conference championship Saturday night with a victory over the Lincoln-Way Patriots.
How sweet it was for the Raiders, who had been ousted from the MSFL playoffs each of the last two seasons by the Hitmen. They overcame 15 penalties for 100 yards – there were 31 flags thrown for 265 yards on the night — and three lost fumbles to gradually pull away from an opponent that was so much better than its final 6-4 record.
"It comes down to this was our time," Raiders coach Wilbert Kennedy said. "The past two years, it was their time. It was our time to win and our time to continue on."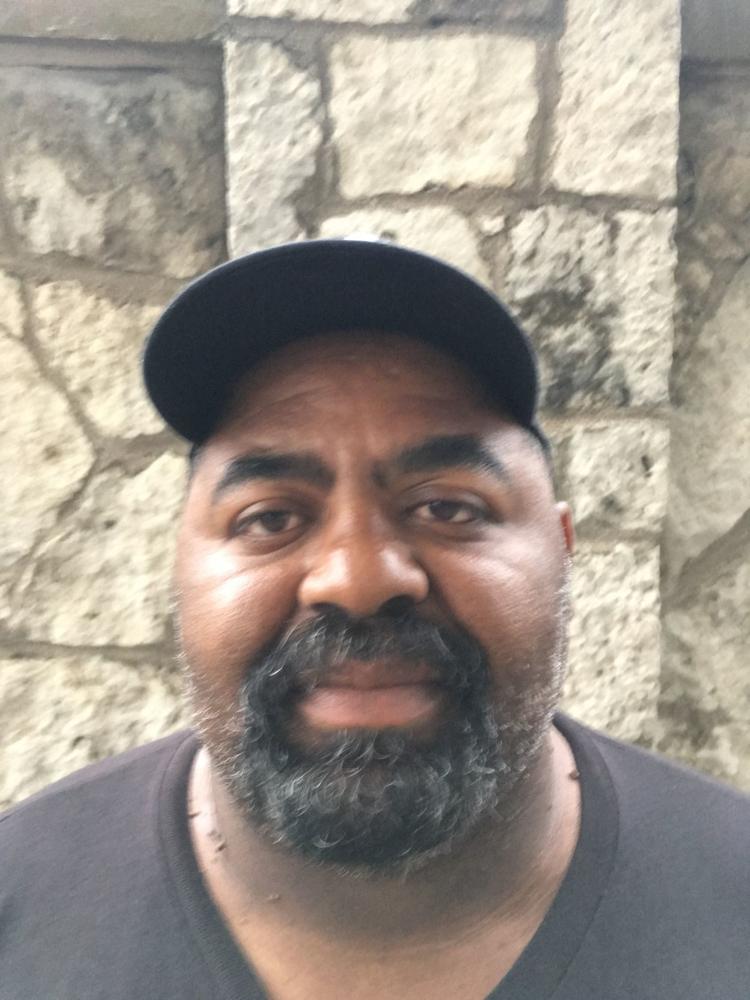 It started with a magnificent defense that held the Hitmen to 330 yards, 90 of which came on a touchdown pass from Dylan Kelly to Carmelo Velazquez with 7:08 left in the game. Especially ferocious was a run defense that held the Hitmen running game to 25 yards on 20 carries.
How dominating was this defense? Veteran middle linebacker Deveron Davis said about all that needed to be said.
"We came out and we did what we needed to do," he said. "We held our ground. This is our season."
Kelly, the Hitmen's savvy 26-year-old quarterback, might have had the toughest assignment Saturday night trying to figure out this defense. The Raiders came out ahead as Kelly completed just 19 of 42 passes for 305 yards, with one touchdown and four interceptions.
One of them was returned by Diquan Smith for a touchdown, which gave the Raiders a 21-0 lead with 8:25 to play.
"We had a lot of opportunities we missed," Smith said. "I told told coach I was going to correct them and that's when I got the pick-six," said Smith, a 2012 Case High School graduate who is in his first year with the Raiders. "It's a great feeling going to the championship game."
Kelly certainly felt the Raiders earned that right.
"They did a good job of moving around the coverages and stuff like that," said Kelly, who was sacked twice. "They disguised the blitz well. They did a real good job pressuring me tonight.
"I was trying to get rid of the ball fast, so I wasn't really going through my reads. They did a real good job of pressuring me when they needed pressure and they made more plays than we did tonight."
You have free articles remaining.
You're out of free articles
Sign in or create a FREE account to keep reading.
Raiders quarterback Mitchell Farr had a more interesting night. He had two fumbles, the first of which came at the Hitmen's 1-yard line with 10:28 left in the second quarter and the game in a scoreless tie. Considering what a defensive battle this game was shaping up to be, that fumble could have been a key blow.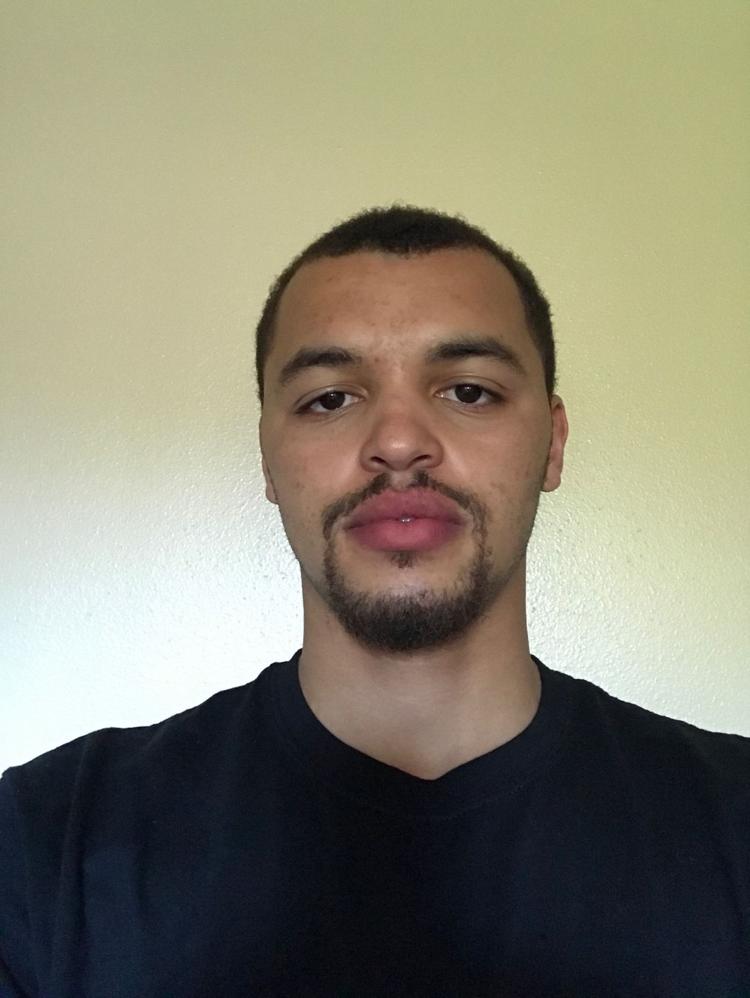 But Farr shook off that potentially devastating play to throw an 8-yard touchdown pass to Payne with 2:10 left in the second quarter for the game's first touchdown. He overcame a second lost fumble midway through the third quarter to throw a 21-yard touchdown pass to D.J. Smith with 2:33 left in that quarter.
For the game, Farr completed 20 of 31 passes for 254 yards, with no interceptions and plenty of perseverance.
"The thing I love about Mitch is his composure," said Payne, who caught eight passes for 88 yards. "He never lets anything rattle him. Nothing is too high or too low for him. It can be a touchdown and he's still calm and relaxed. It can be a turnover and he's still calm and relaxed.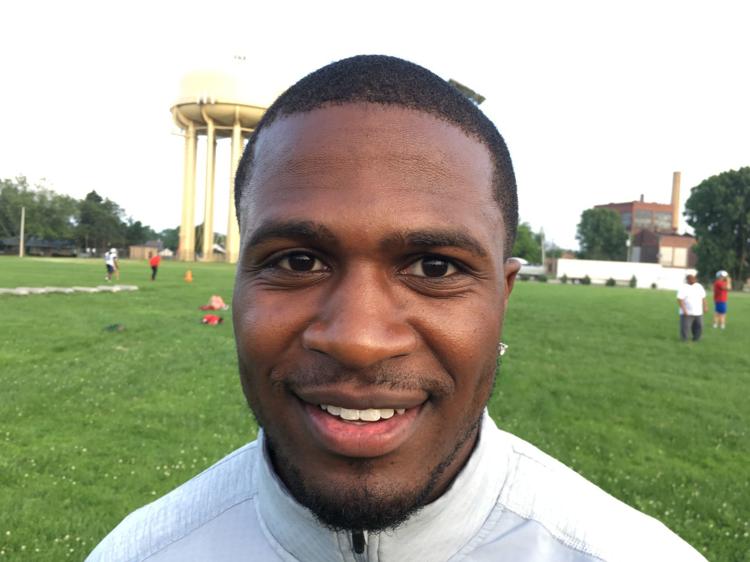 "I feel that having that as your quarterback and your leader, it just brings calmness to the rest of the team."
Farr's clutch plays were essential considering the Hitmen were almost as effective on defense as the Raiders were. Howard Triplett, the MSFL's leading rusher this season, was held to 64 yards on 22 carries — an average of just 2.9 yards per attempt.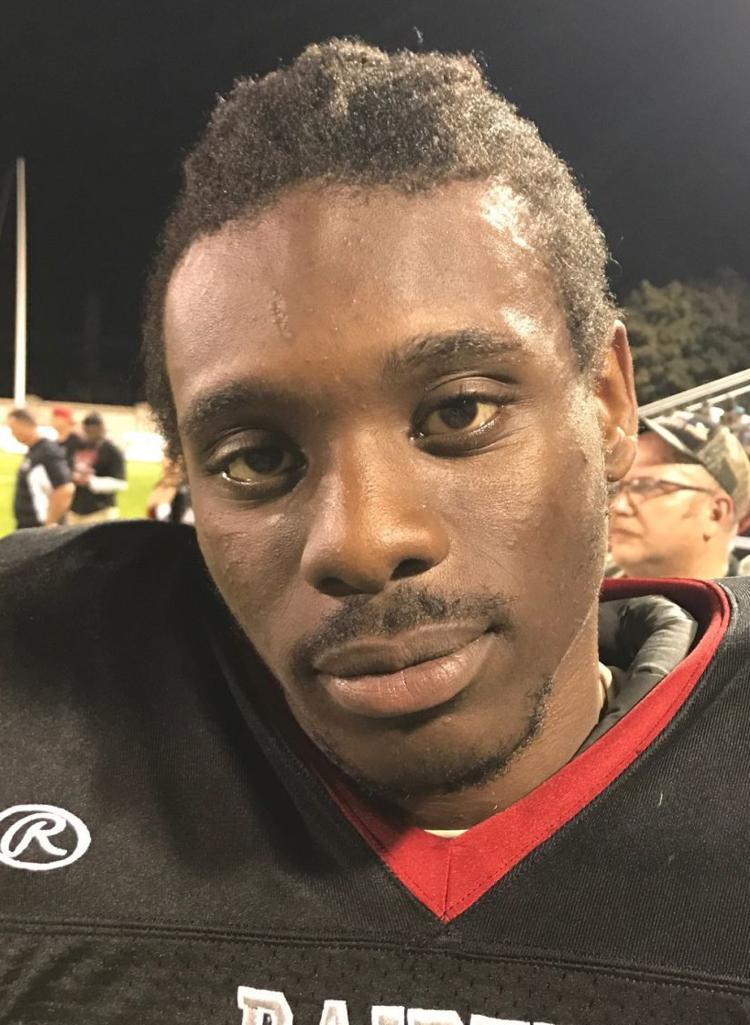 The Raiders averaged 5.1 yards per offensive play, which was actually slightly less than the Hitmen (5.3).
"I'm just so proud of the guys," Kennedy said. "I knew this was going to be a tough game. When you play a team of that caliber, a team that never quits even when we got up on them toward the end, it's tough.
"I just can't say enough about these guys. I'm lucky to be their coach."
And now comes a showdown with the Midway Marauders, who went 8-1 during the regular season. If the Raiders win that game, they will likely move on to a national tournament. They won their ninth and most recent national championship in 2014.
"We're undefeated so we just have to take one game at a time," Payne said. "We've been playing solid. Our defense has been playing lights out. Our offense is coming together — we come in streaks.
"So we just have to make sure we keep it going and prepare for the next team."
Racine Raiders
The Racine Raiders finished an undefeated season for the first time since 2016 with a 45-0 win over the Leyden Lions, Saturday night at Historic Horlick Field. 
Racine Raiders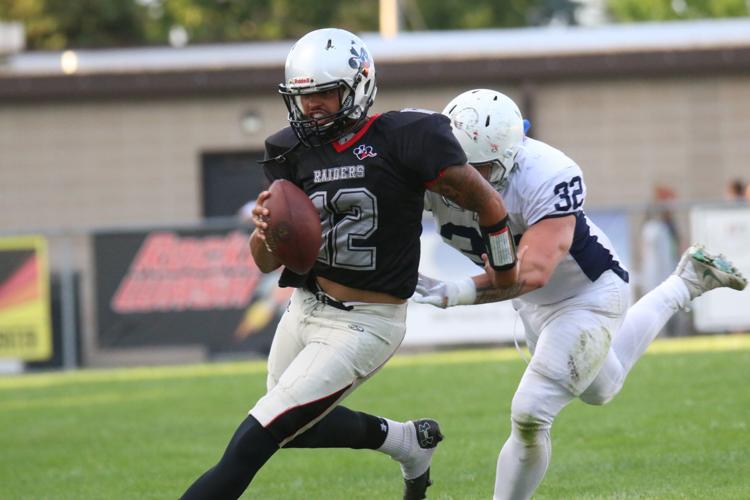 Racine Raiders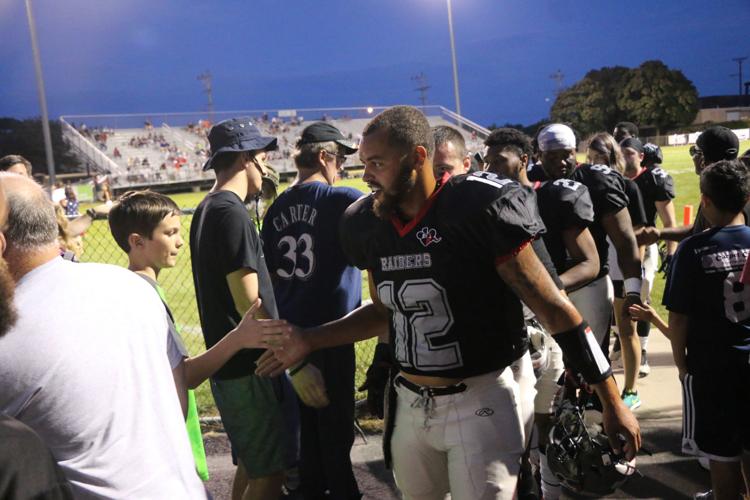 Racine Raiders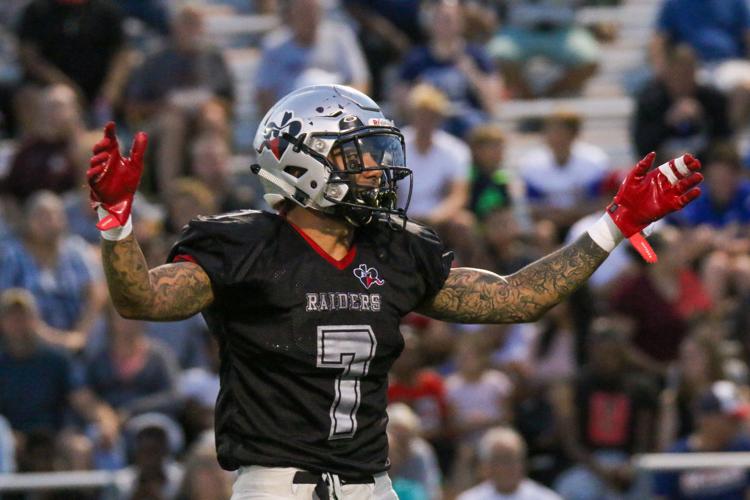 Racine Raiders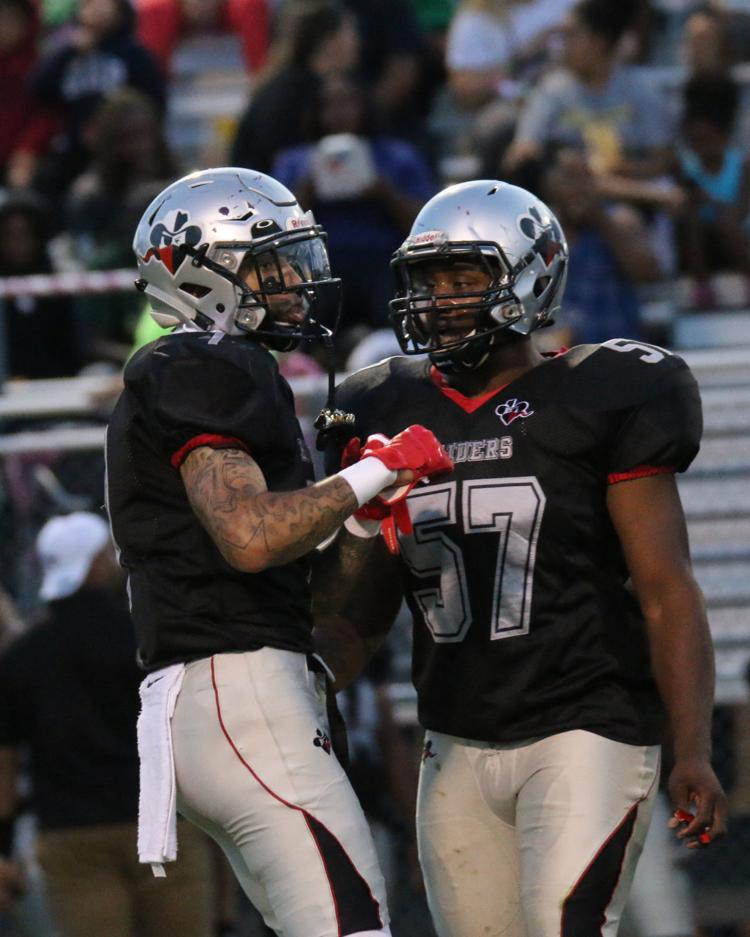 Racine Raiders
Racine Raiders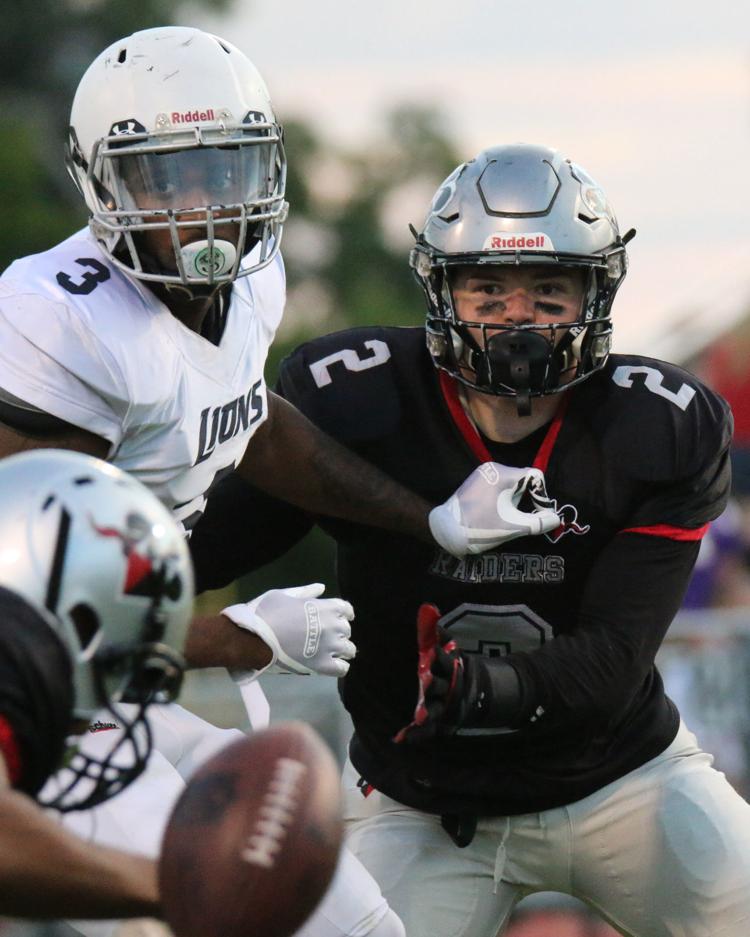 Racine Raiders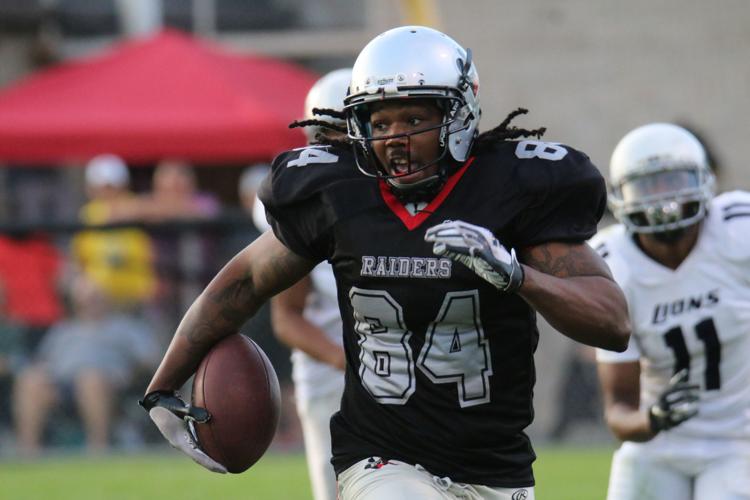 Racine Raiders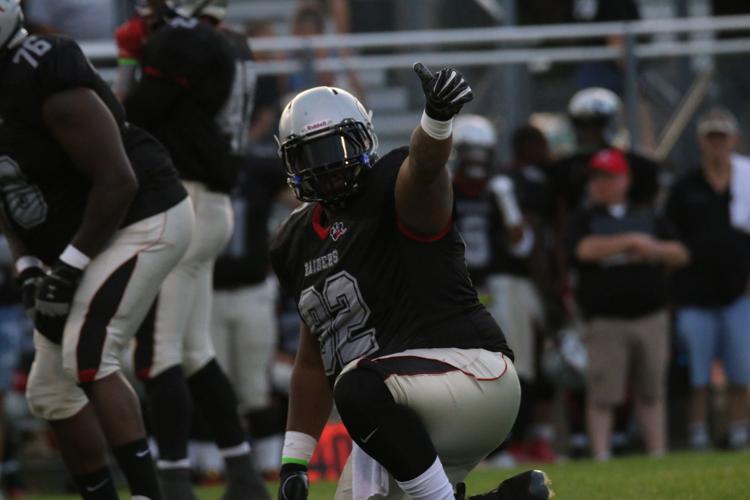 Racine Raiders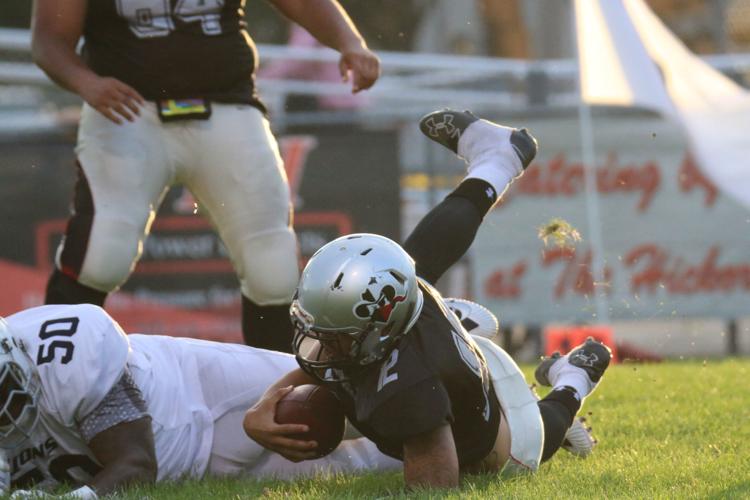 Racine Raiders
Racine Raiders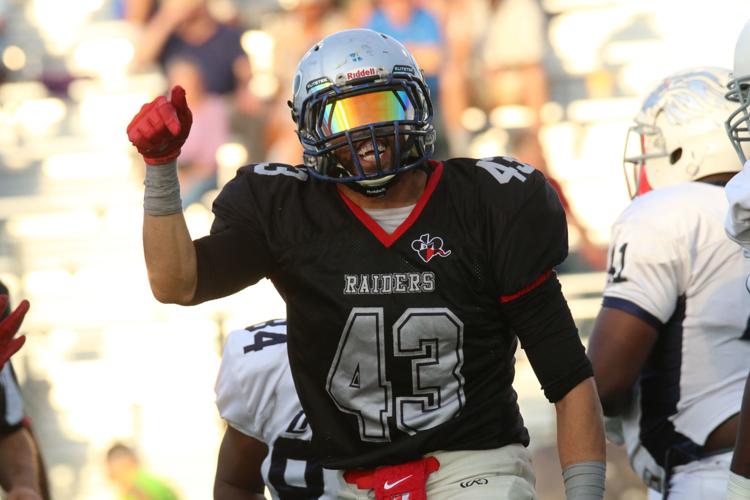 Racine Raiders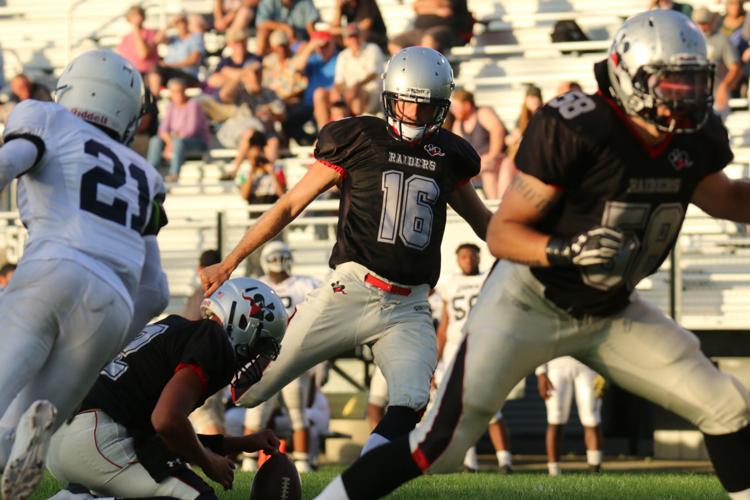 Racine Raiders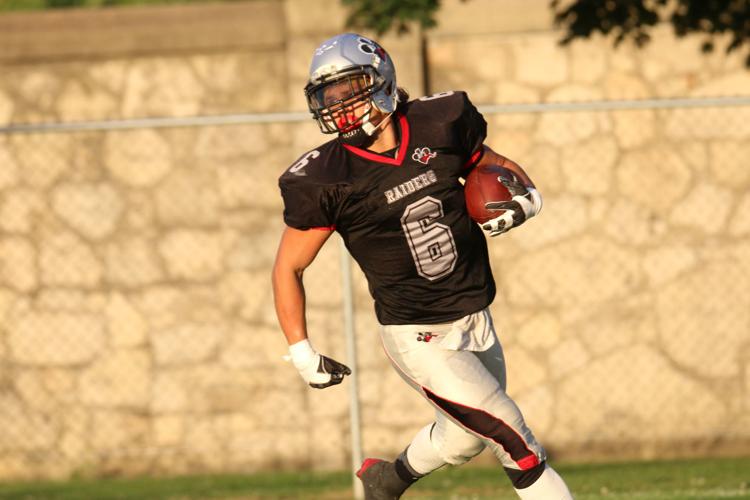 Racine Raiders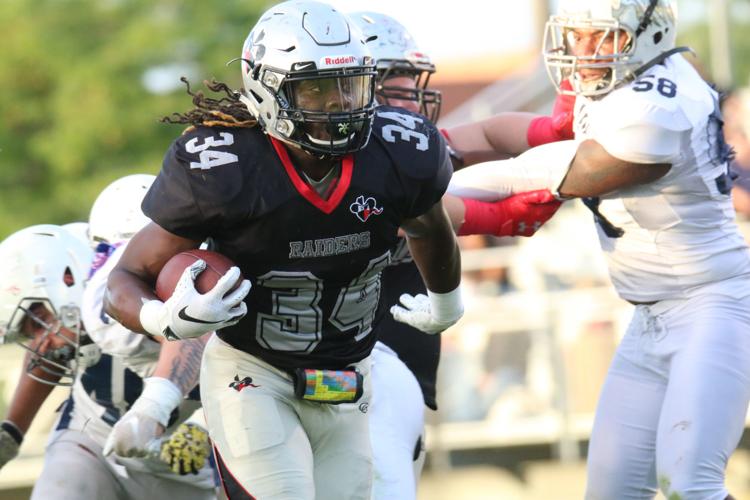 Racine Raiders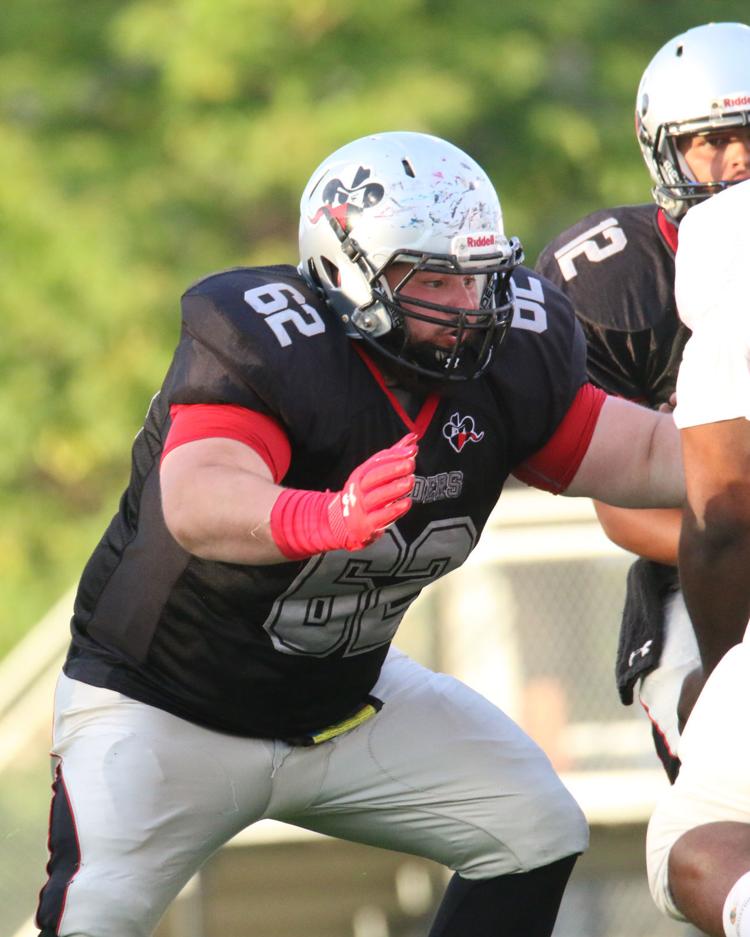 Racine Raiders
Racine Raiders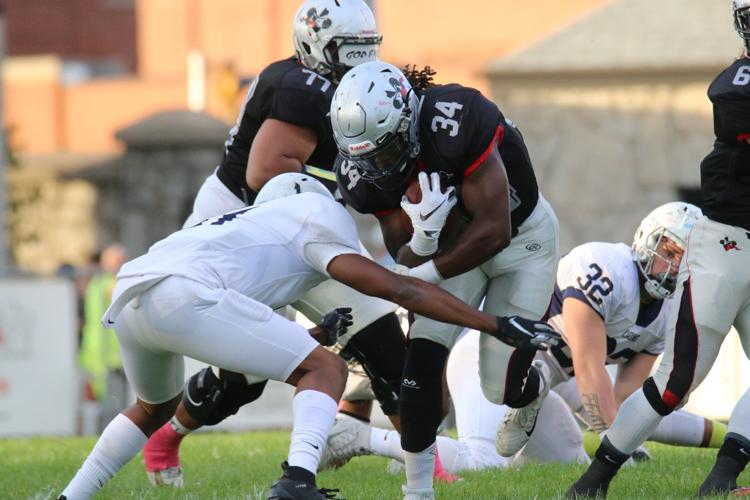 Racine Raiders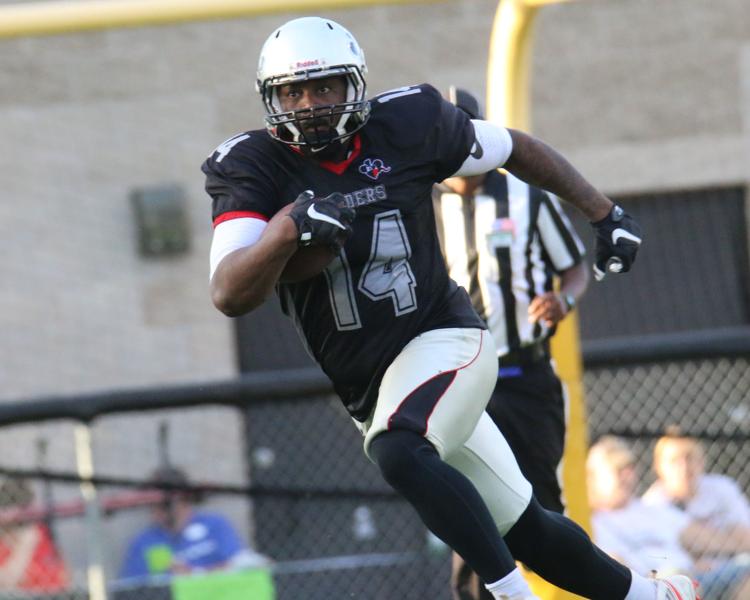 Racine Raiders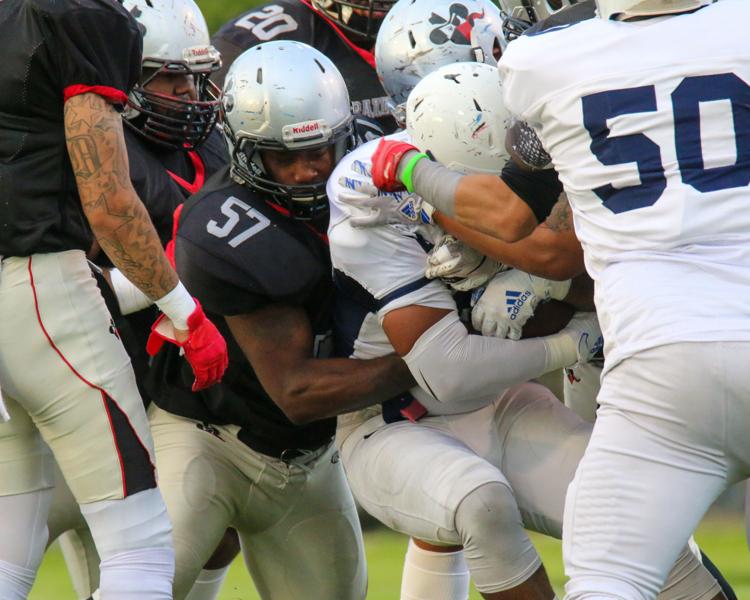 Racine Raiders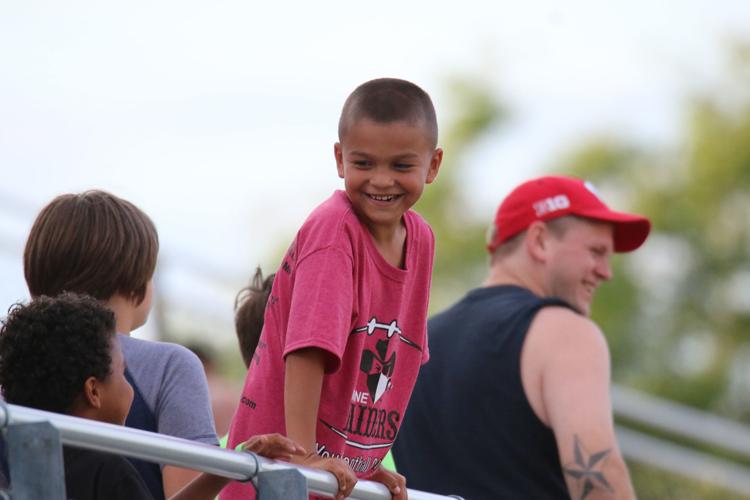 Racine Raiders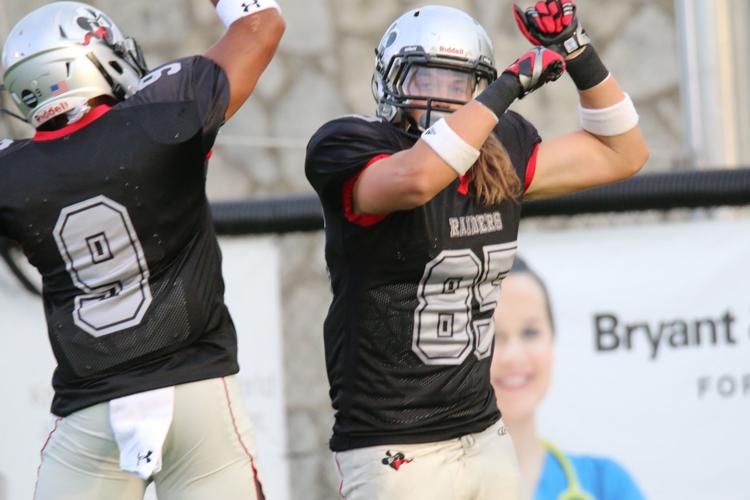 Racine Raiders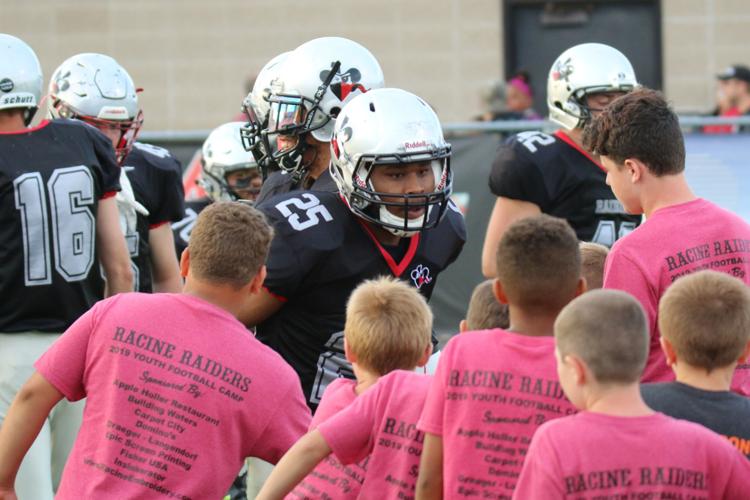 Racine Raiders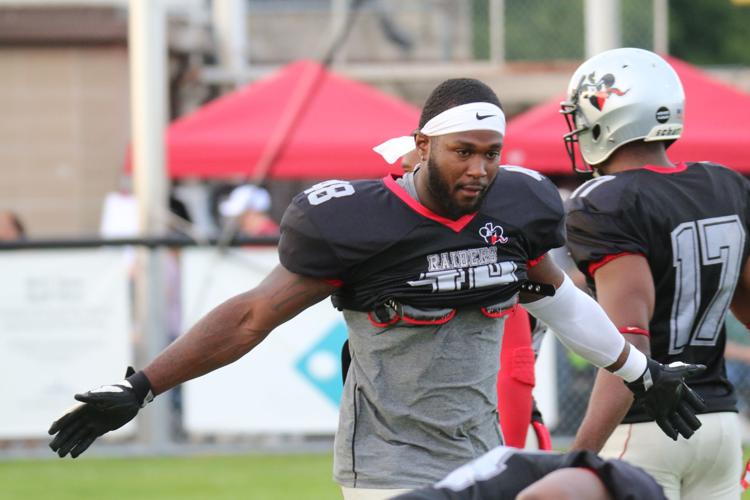 Racine Raiders