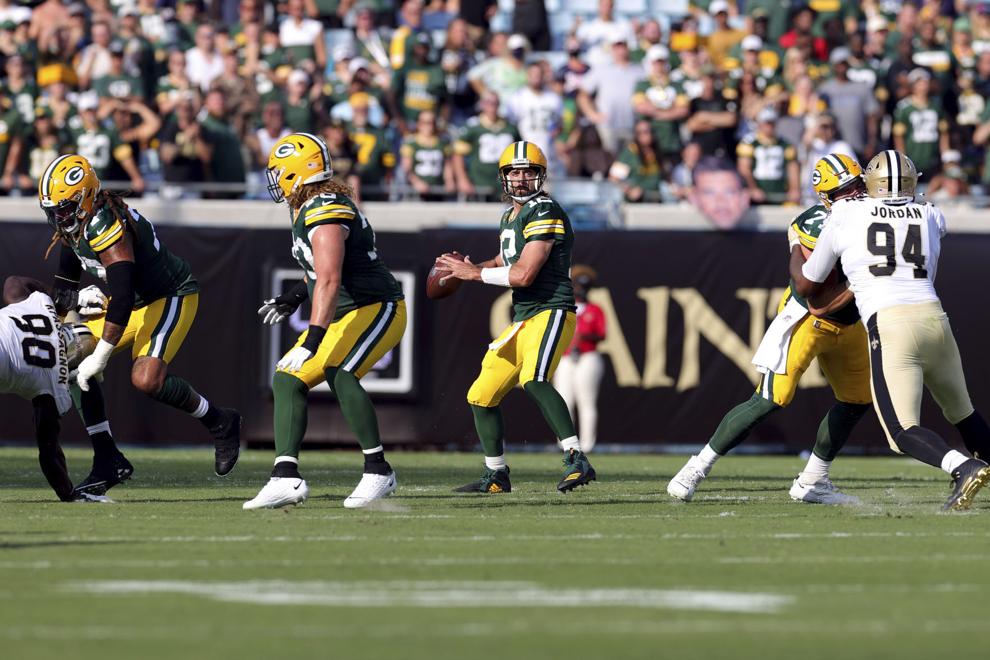 The difference in the opener was that the Packers found no early offensive rhythm, got away from the running game — the antidote against a Cover-2 look — because of the scoreboard, and turned the ball over three times, including two Rodgers interceptions. That's why things got so ugly.
"I don't know how much film you actually get access to, but that's basically how I get played every game now," said Adams, who caught just five passes (on seven targets) for 56 yards, with 31 yards coming on one catch. "Defenses are just sitting (in) two-high and try to force us to run the ball. The game ends up looking much worse than it should have because you're trailing so you can't sit there and run the ball. It's just about getting a good game plan for beating those defenses that are kind of copying each other at this point."
As a result, don't be surprised by a heavy dose of running backs Aaron Jones and AJ Dillon early on to set up Rodgers and Adams. After all, Lions defensive coordinator Aaron Glenn worked for Allen and espouses many of his philosophies.
"I think that's why people play that defense, is to force you to commit to the run and stay with it," Rodgers said. "Based on down and distance we weren't able to do that in Week 1, but I think that's kind of the cycle of the league. There's a lot of ways (to attack it). And I think it's just being patient with the run and continuing to run the ball."