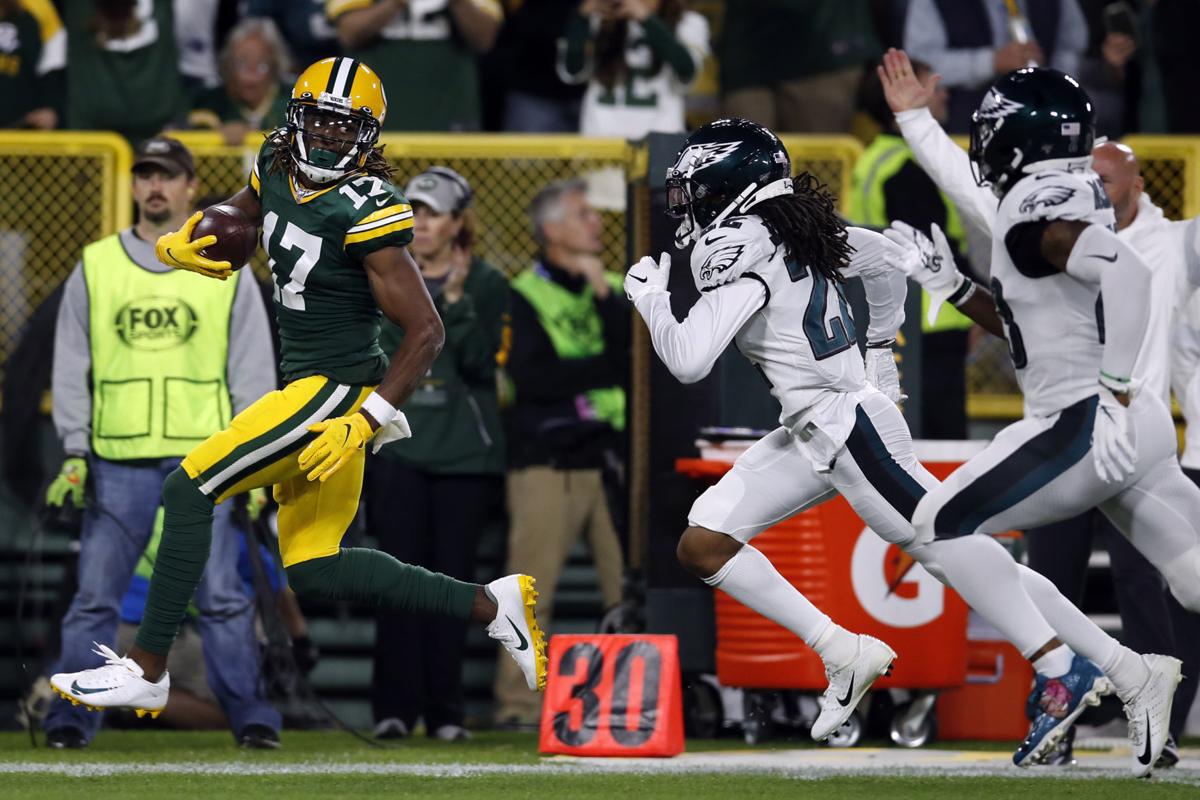 GREEN BAY — Davante Adams will play again this season, but it sure doesn't sound like it'll be in Monday night's game against the Detroit Lions at Lambeau Field.
The Green Bay Packers' No. 1 wide receiver spoke with reporters Thursday for the first time since suffering a toe injury during the team's Sept. 26 loss to the Philadelphia Eagles – an injury he described as "a major injury" Thursday – and he did not sound very optimistic about facing the Lions.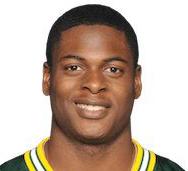 "It is a major injury, so it's something that we've got to pay attention to and make sure we monitor in the correct way to make sure it's not something that gets re-aggravated later on in the season, or I come back a little too early and really mess the thing up," said Adams, who hadn't spoke with reporters since postgame interviews following the loss to Eagles, a game in which Adams caught 10 passes for a career-high 180 yards before sustaining the injury with roughly 10 minutes left in the Packers' 34-27 loss.
"I can't really tell you when I'm going to play. It doesn't feel how I want it to feel at the moment, but we definitely have time. So we'll just kind of playing this thing (out)."
Before Adams sat out Thursday's practice, Packers coach Matt LaFleur said his star receiver was "getting a little bit better each and every day."
But the injury is clearly weighing on Adams, who has been durable for most of his six-year NFL career. It sounded as if Adams learned a valuable lesson from what he did in 2015, when he played through an early-season ankle injury and clearly wasn't the same, explosive player at the line of scrimmage. With the team already having lost Jordy Nelson for the season to a knee injury that year, Adams kept playing on the ankle and kept making it worse – and his production suffered.
"You can come back and make it worse or have it linger throughout the season," Adams said. "Based off some of the minor things I've had since I've been here, I heal pretty quickly. (But) it's not something you can just say, 'I'm going to tough through this.' It has to be healed, especially when you have ligament damage. We've got to be smart about it. I feel like we've made some strides in treating it, but we've got to make a few more."
"The fact of the matter is I'm not playing through anything when it comes to this. It's not the toughness thing. I'm not interested in winning any medal of honor awards or anything like that. I'm going to get back when it's healed and when it's ready to go. I'll listen to my body and listen to our doctors."
Without Adams, the Packers managed to beat the Dallas Cowboys last week, but they did it with quarterback Aaron Rodgers completing just four total passes for 55 yards to the team's remaining wide receivers – Marquez Valdes-Scantling, Geronimo Allison, Jake Kumerow, Allen Lazard and Darrius Shepherd. The receivers were targeted 12 times and dropped three passes (two by Allison, one by Kumerow). Adams still leads the Packers with 25 receptions for 378 yards
So Adams knows that the team needs him back in the lineup ASAP.
"(But) playing football in the NFL is a little different than just going to Wal-Mart," Adams said. "So I've got to make sure I'm feeling how I was before."
Adams was one of 20 players the Packers listed on their injury report, where he was joined by Rodgers, who was listed as a limited participant with a knee injury. Rodgers is expected to play – he played all of last season despite a tibial plateau fracture in his knee, suffered in the season opener – and made no mention of the injury during his weekly session with reporters at his locker.
Starting safety Darnell Savage (ankle) and tight end Robert Tonyan (hip) also did not practice for the Packers. Cornerback Kevin King (knee/groin) was able to practice on a limited basis, as was starting cetern Corey Linsley (concussion), Valdes-Scantling (hamstring/calf) and defensive tackle Kenny Clark (calf).
You have free articles remaining.
In Detroit, ex-Packers defensive end Mike Daniels (foot) was among those who did not practice.
Meanwhile, running back Jamaal Williams, who suffered a concussion and a neck injury against the Eagles that sent him to the hospital in an ambulance, cleared the concussion protocol and will be able to play against the Lions. He practiced fully Thursday and said he could have played against the Cowboys had the team's medical staff cleared him.
Williams said he had no recollection of Eagles defensive end Derek Barnett's helmet-to-helmet hit on him until seeing it on film. He said he never heard from Barnett after he was discharged from the hospital but harbored no ill will toward him.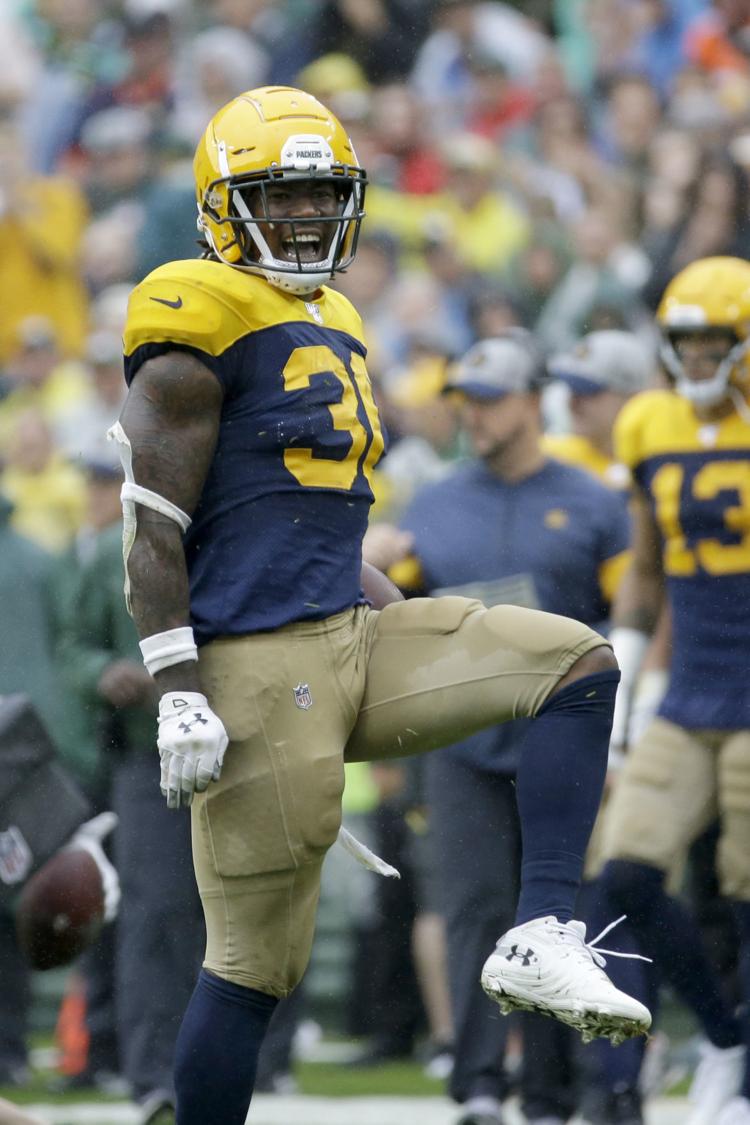 "It's football. It's what I signed up to play," Williams said. "I'm going to do a better job of trying to keep my head away from defenders."
NFL notes
Under coach Bill Belichick, the Patriots have made a habit of besting young quarterbacks. They can add Giants rookie Daniel Jones to that list.
Tom Brady had two touchdown runs and moved ahead of Peyton Manning for second place on the NFL's all-time passing yards list as New England pulled away for a 35-14 victory over the New York Giants on Thursday night.
The reigning Super Bowl champion Patriots also returned a blocked punt for a touchdown and forced four turnovers, including a fumble return for a score, to move to 6-0 for the first time since time since 2015.
Brady finished 31 of 41 for 334 yards and an interception. Julian Edelman had his second straight 100-yard receiving game, catching nine passes for 113 yards. Jones had three interceptions on the night, finishing 15 of 31 for 161 yards.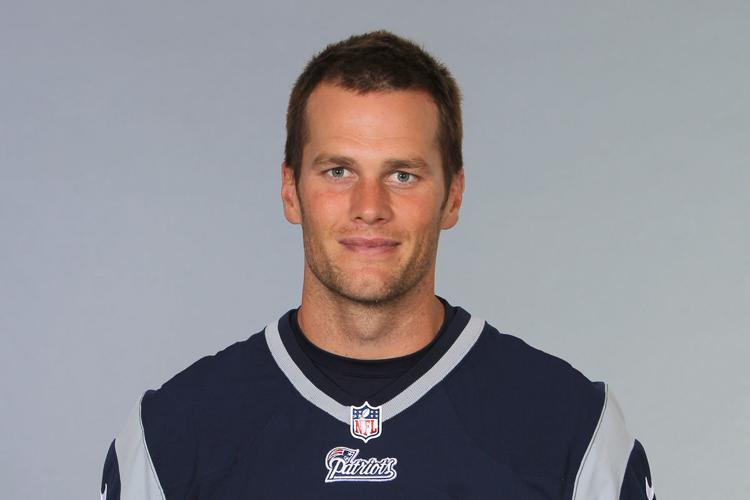 Imprisoned former Green Bay safety Darren Sharper is pressing on with his attempts to reduce his 18-year federal sentence in a sexual assault case.
An on-again-off-again appeal was revived Friday at the 5th U.S. Circuit Court of Appeals in New Orleans. It follows a U.S. district judge's August rejection of Sharper's argument that he was not adequately advised by his lawyers on the consequences of his 2015 guilty plea to conspiracy and drug charges involving his drugging of two women so he could rape them. His sentencing judge said similar allegations involve as many as 16 victims in four states.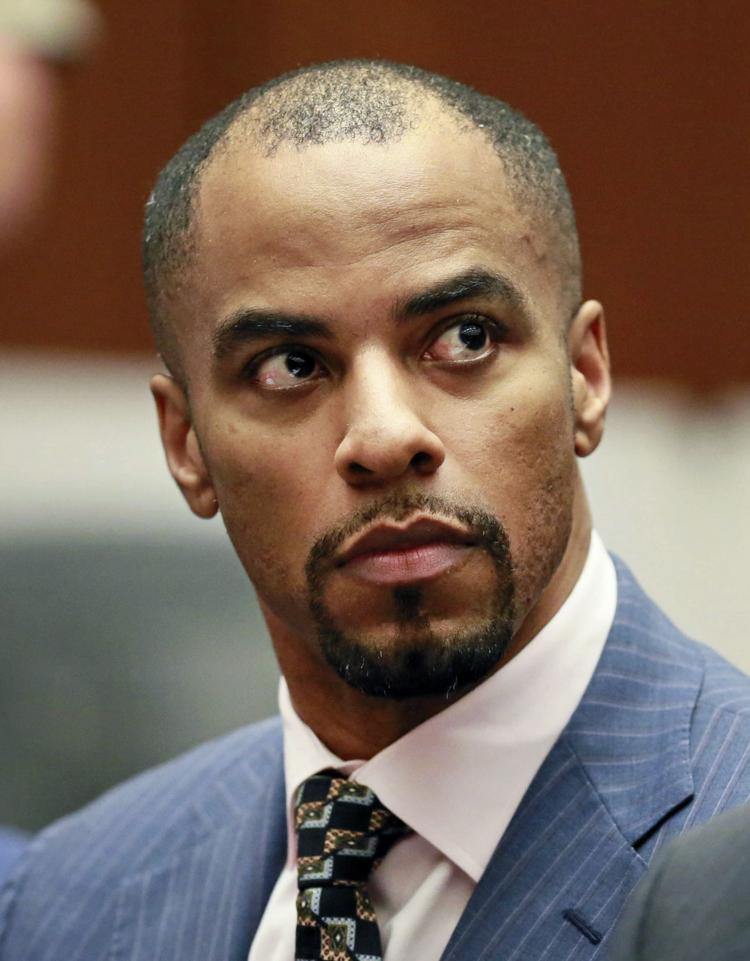 Sharper's August appeal was tossed out for failure to pay a court fee. However, the case was reopened Friday because earlier notices from the court to Sharper's appellate lawyers had gone to the wrong address.
1991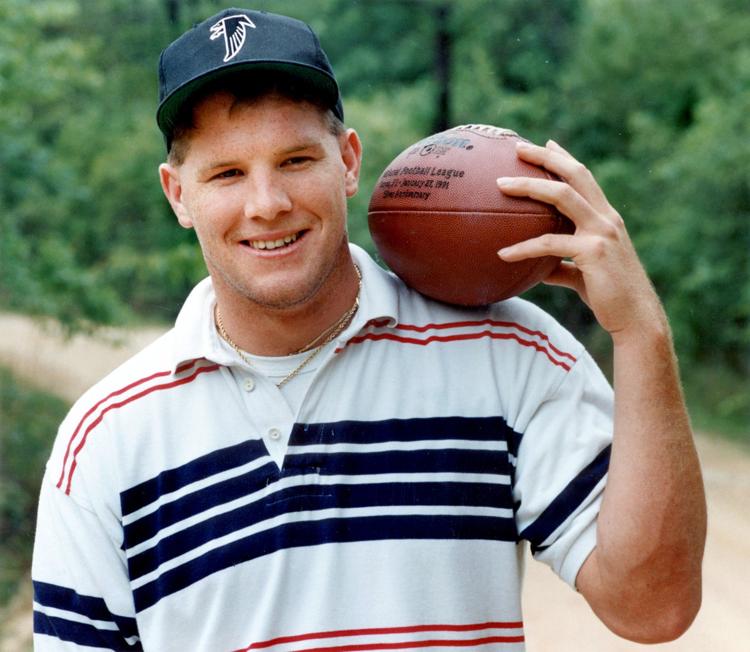 1991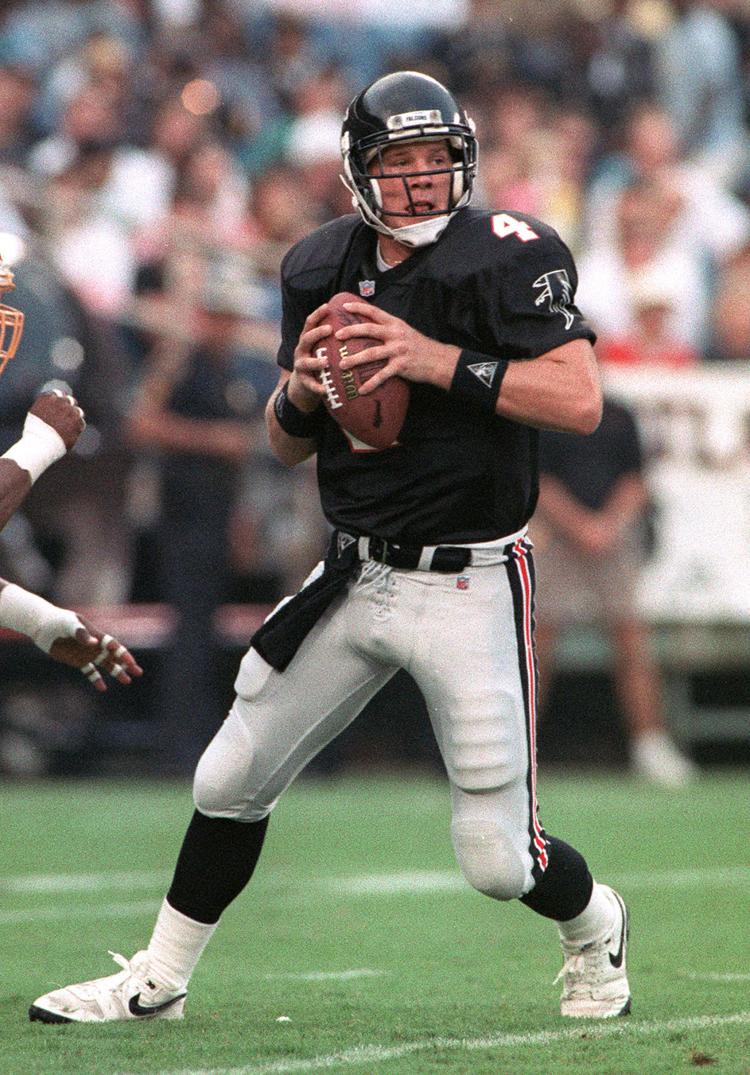 1992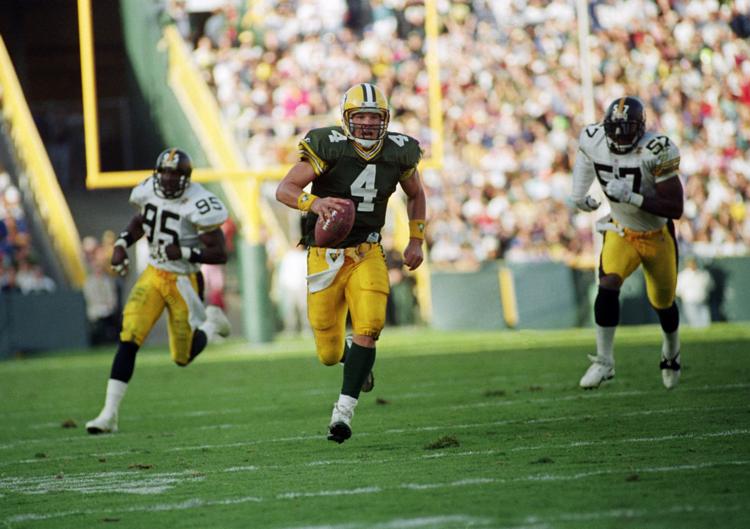 1992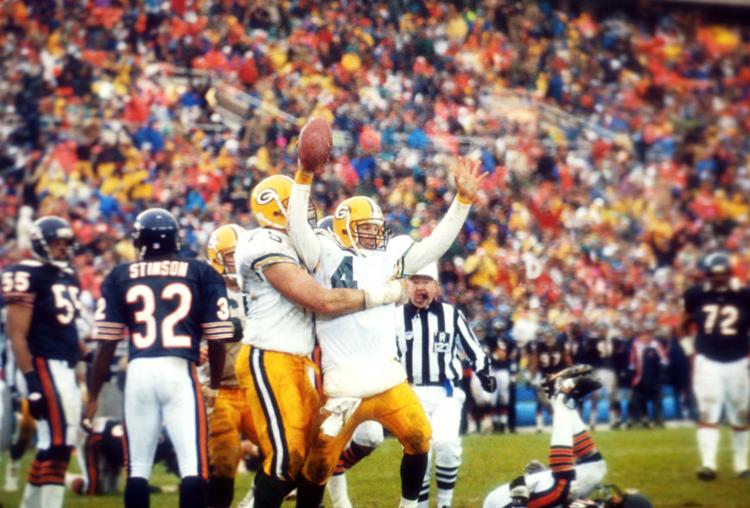 1993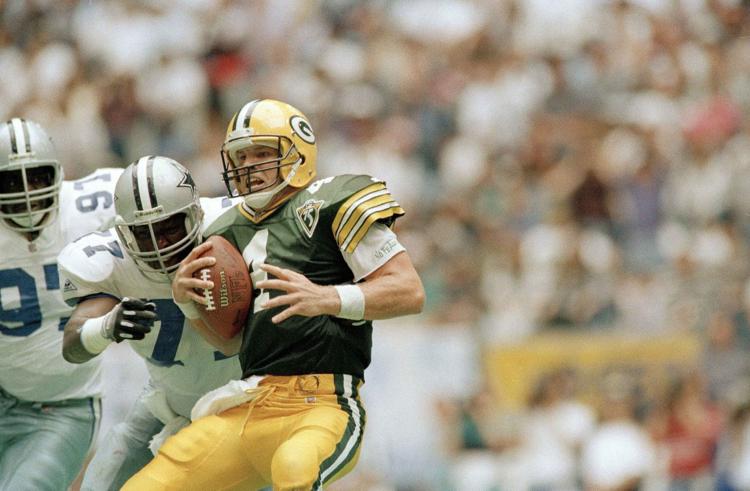 1993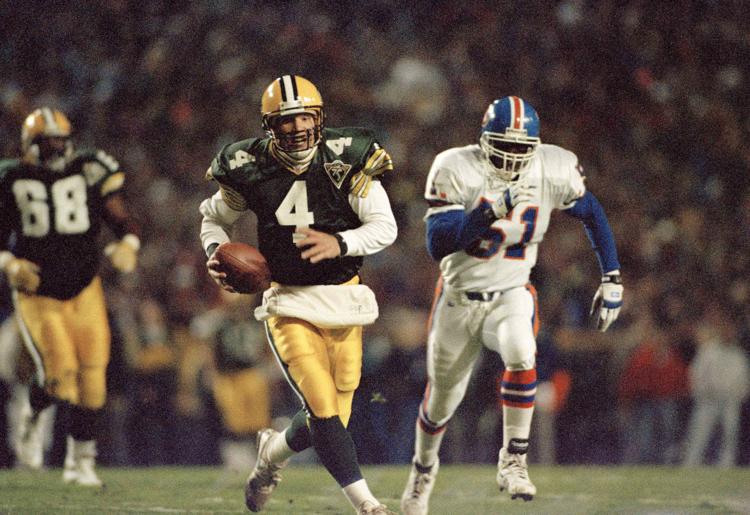 1994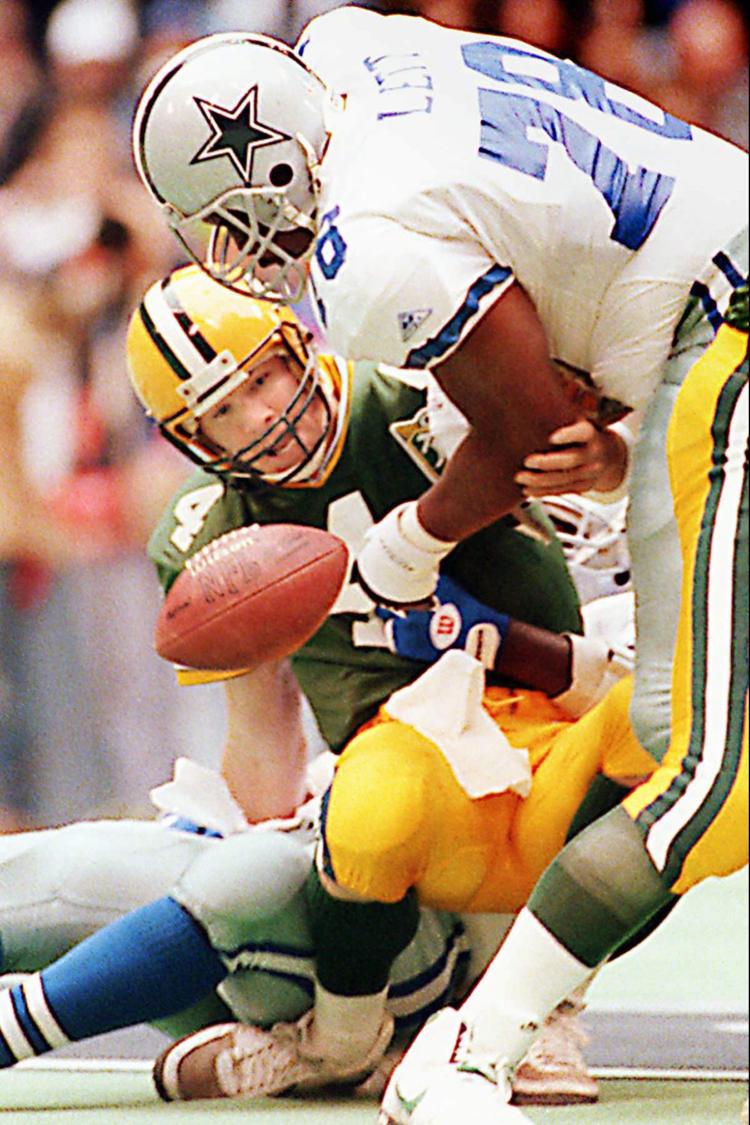 1994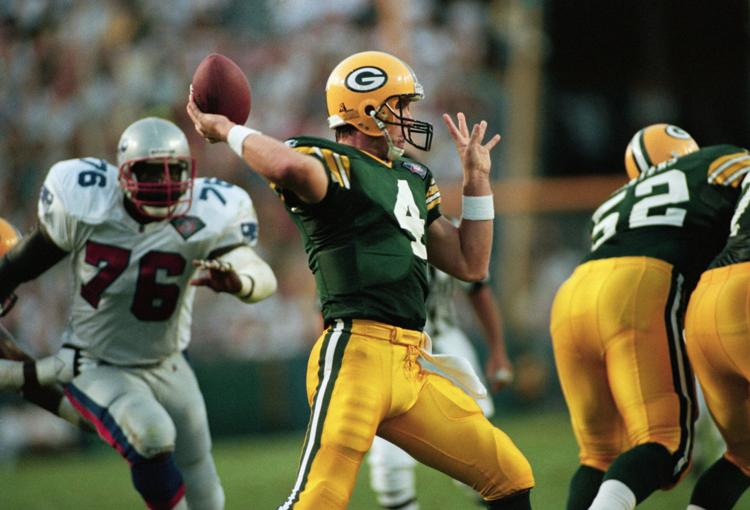 1994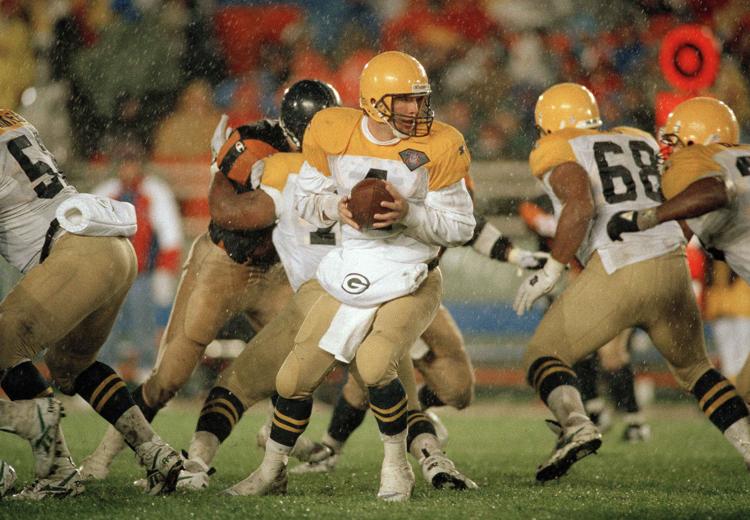 1995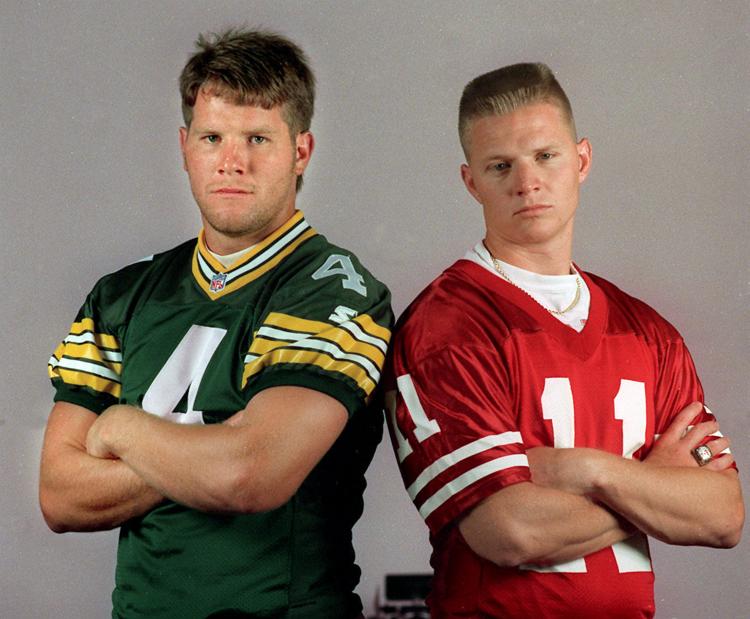 1995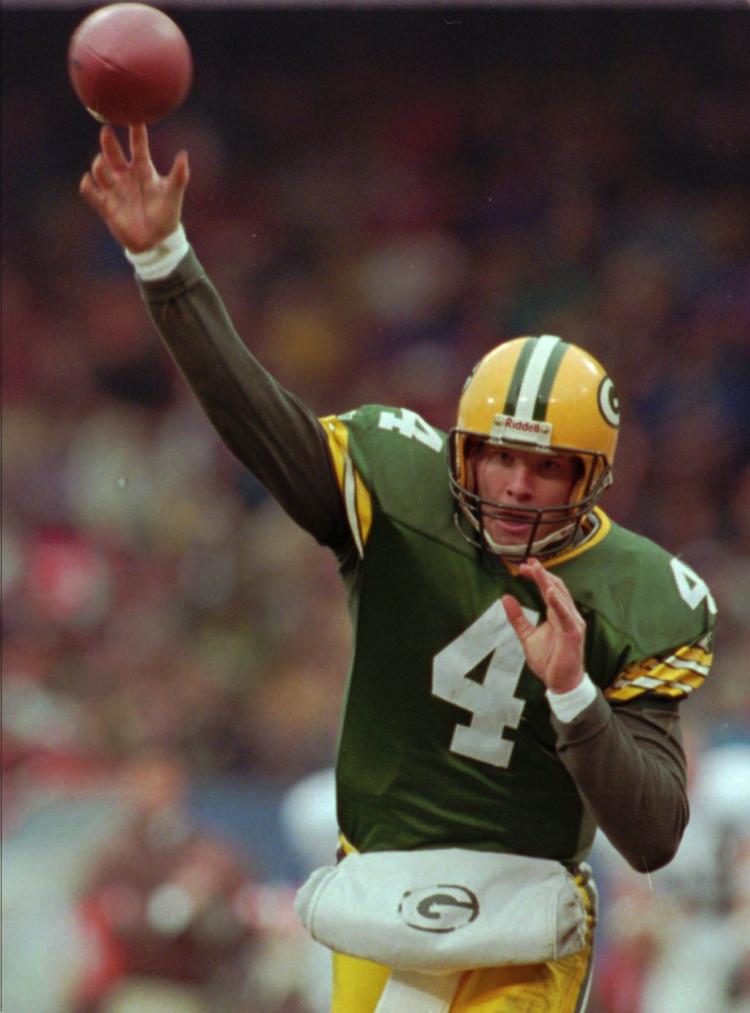 1995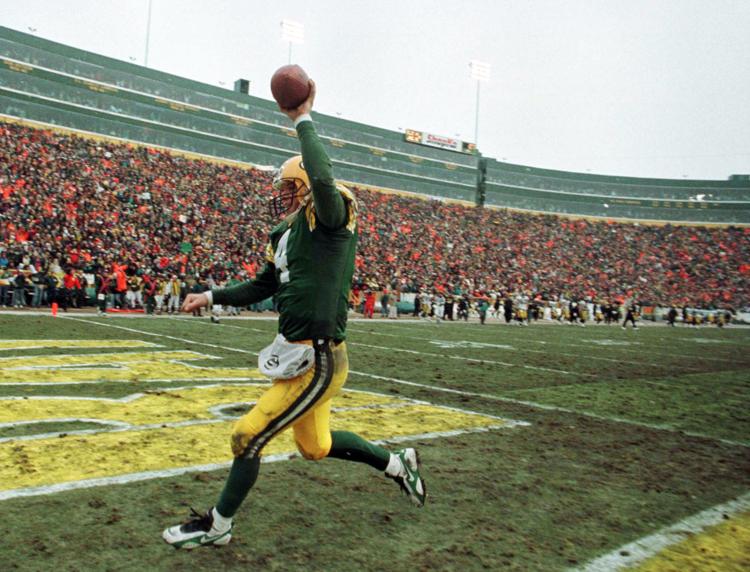 1995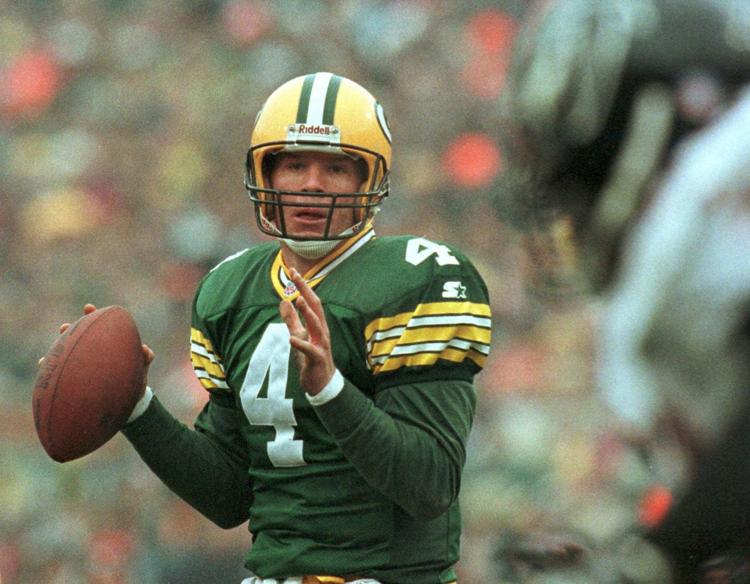 1996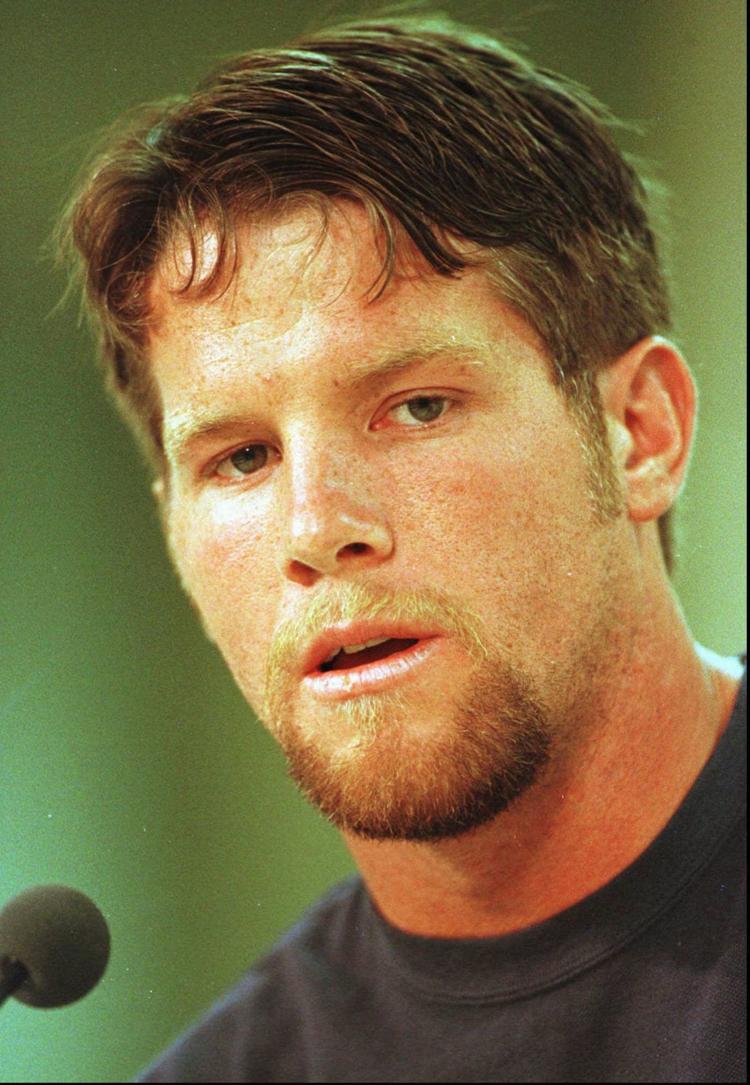 1996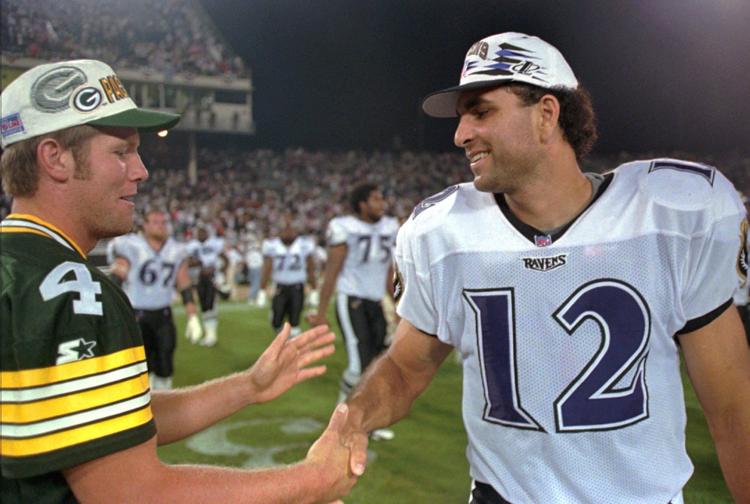 1996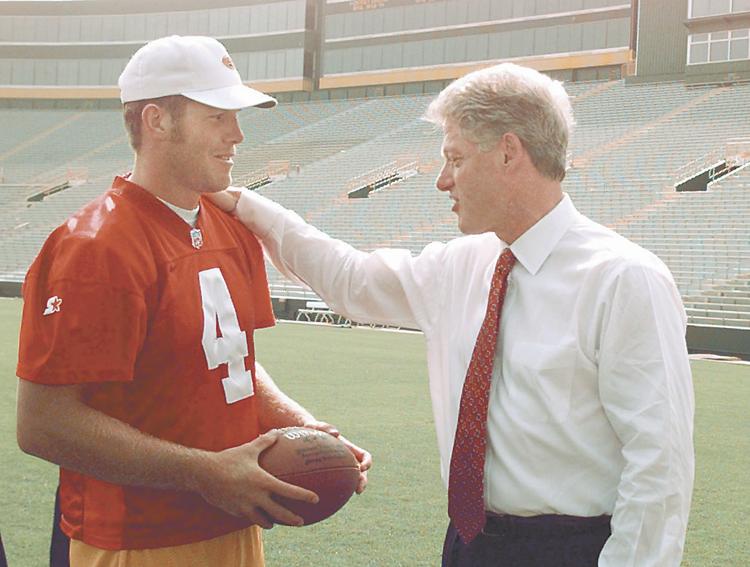 1996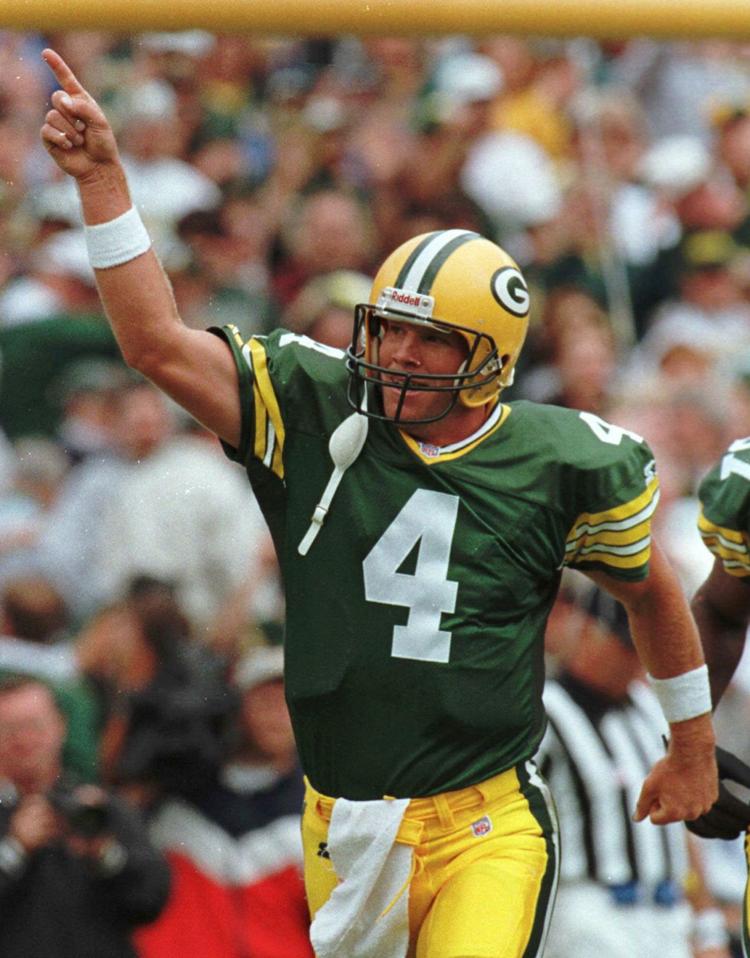 1997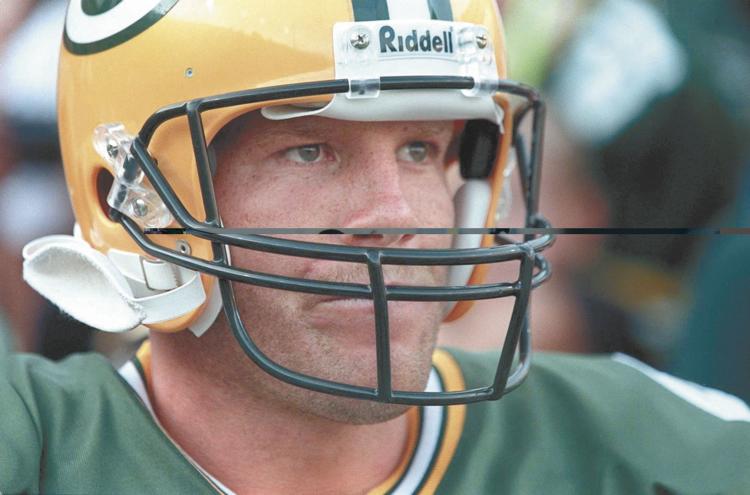 1997
1997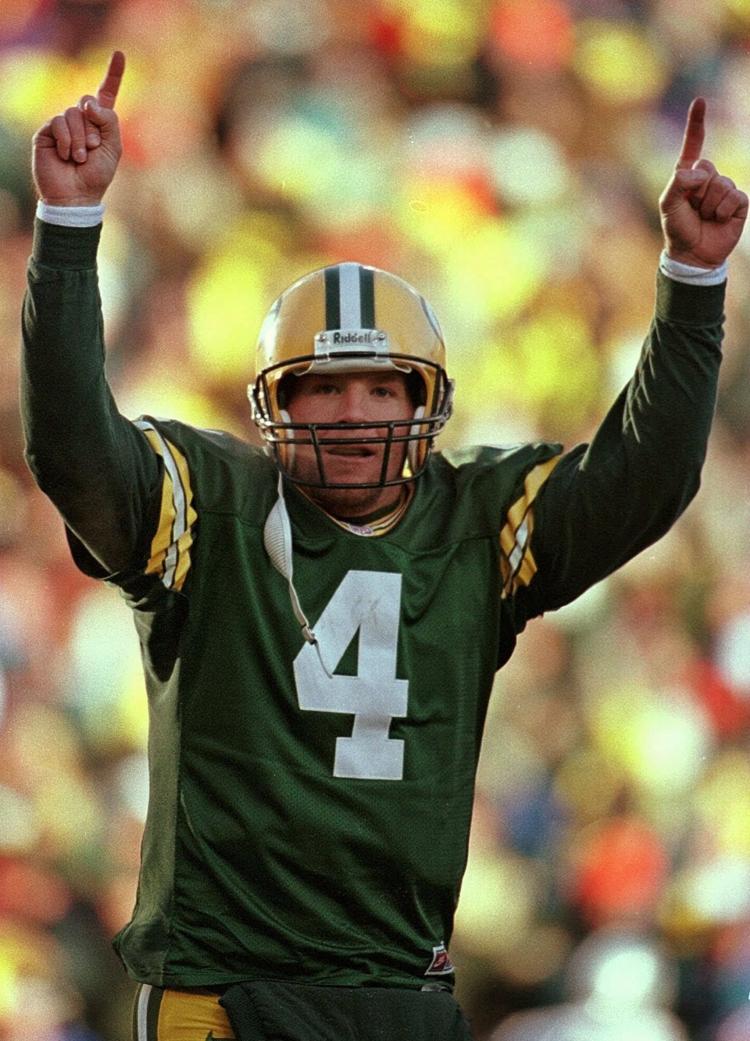 1997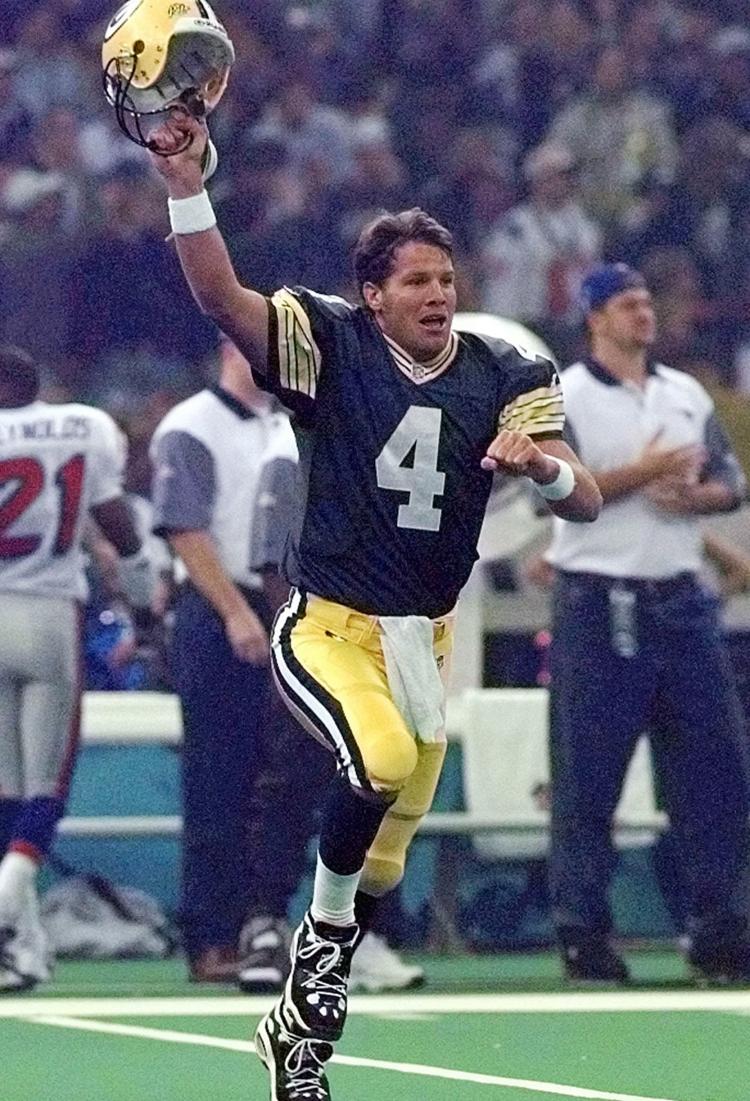 1997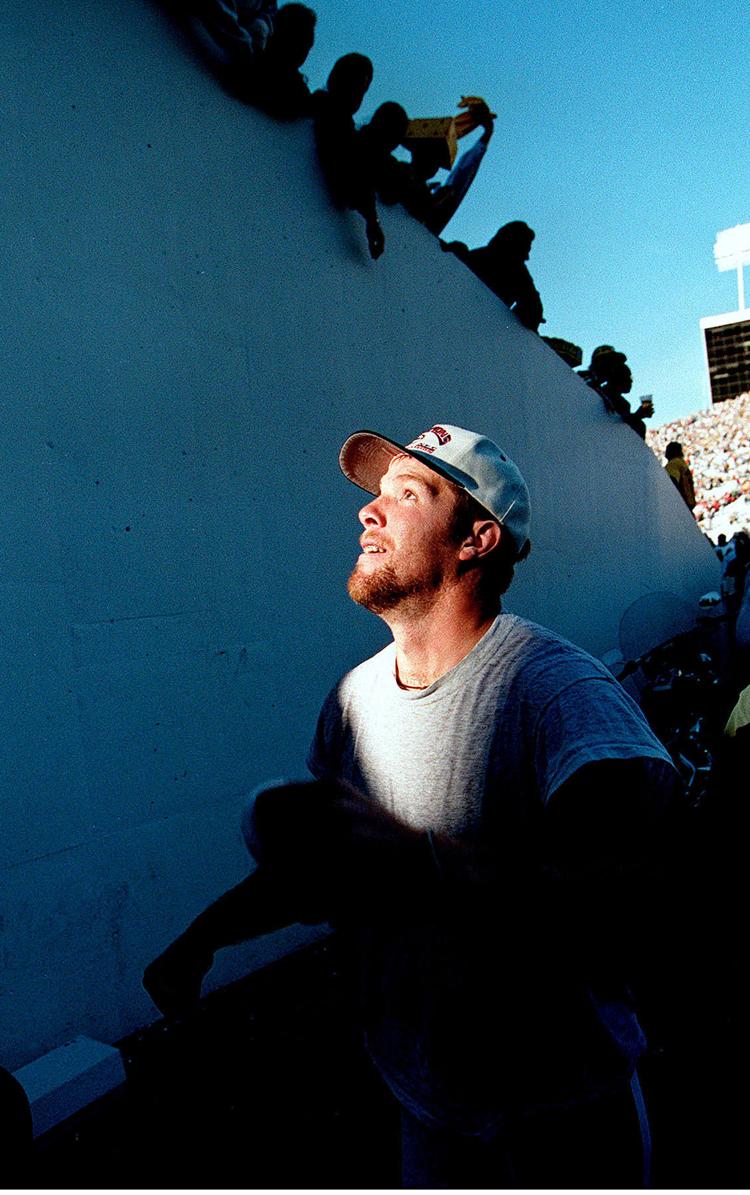 1998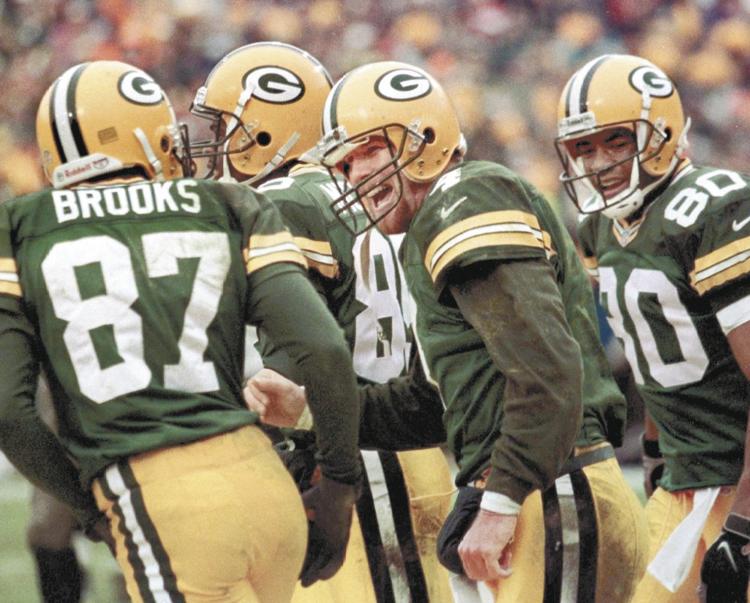 1998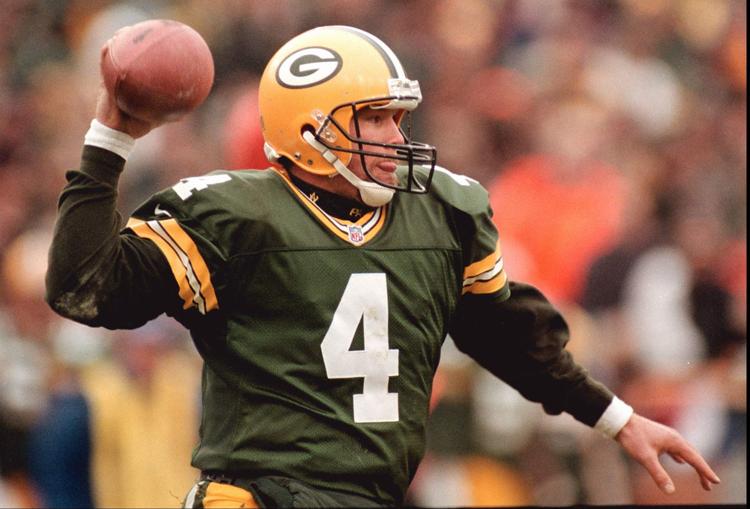 1998
1998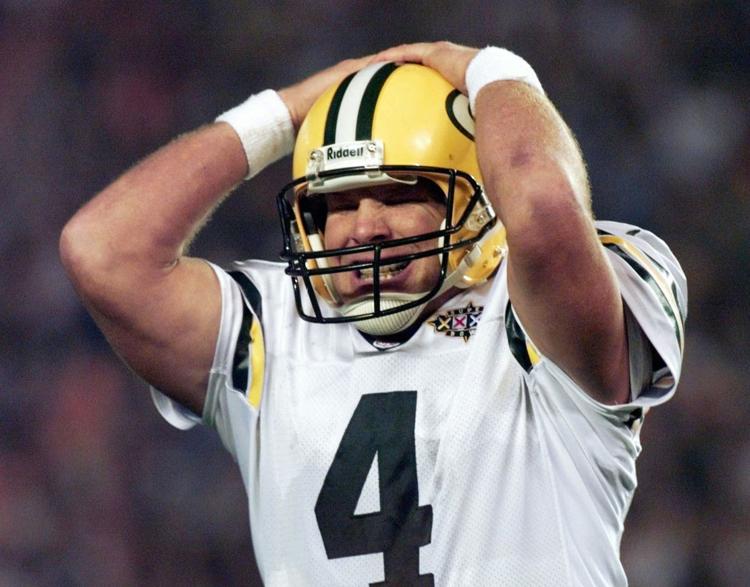 1999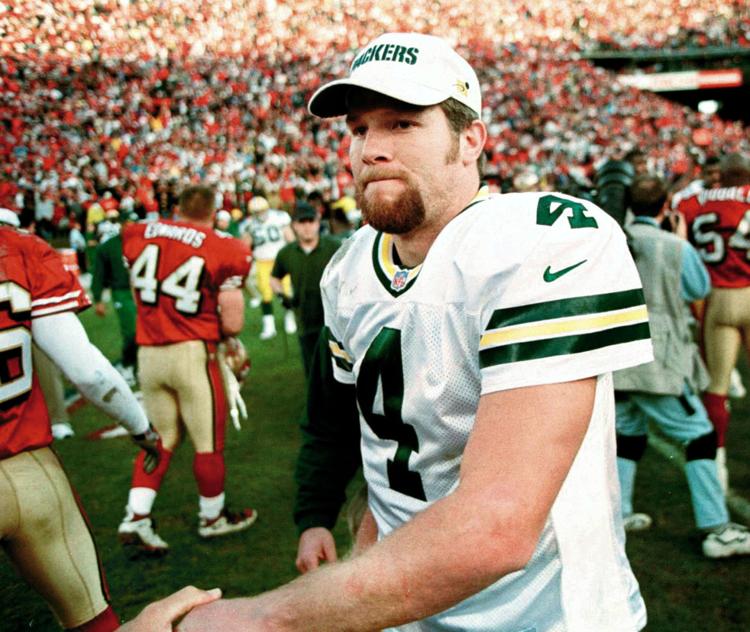 1999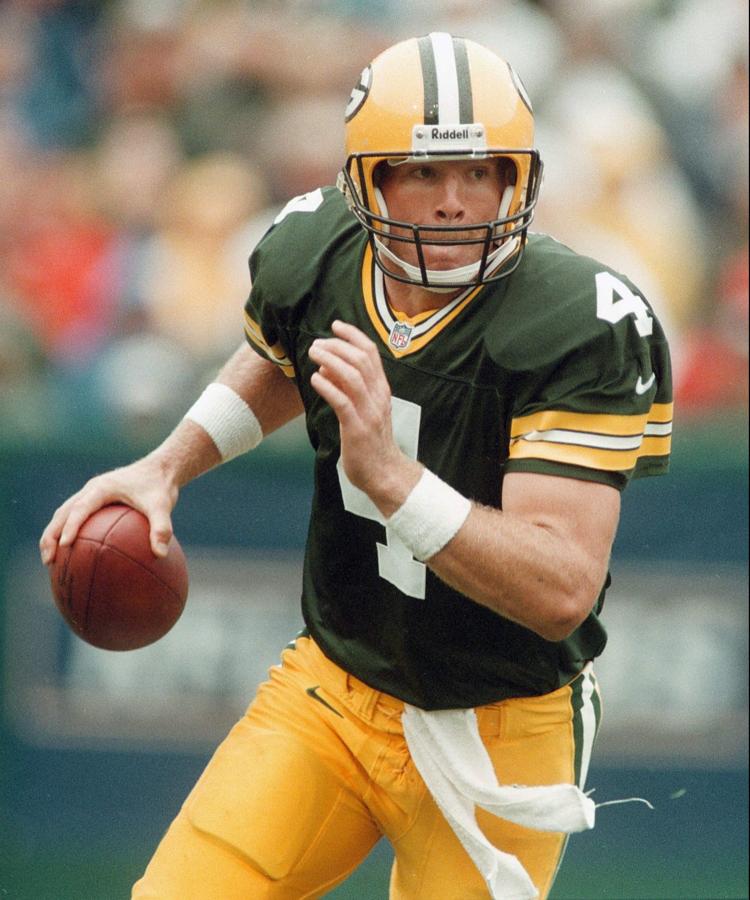 1999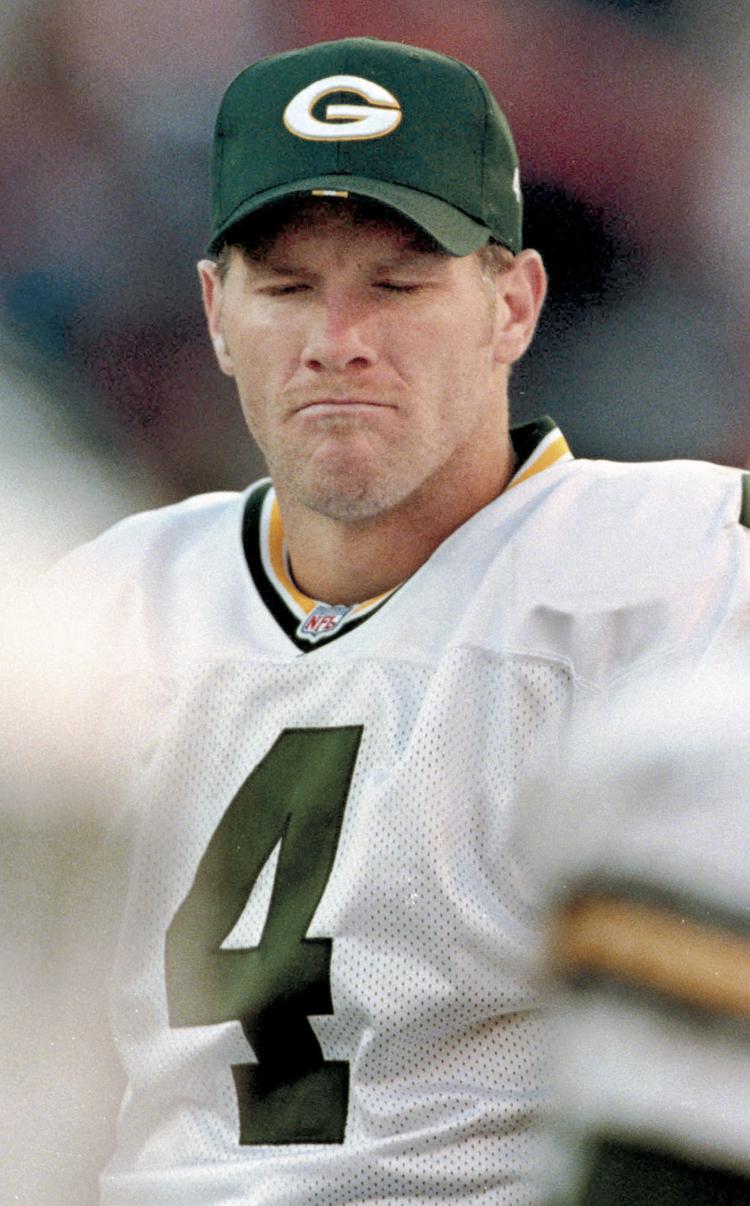 1999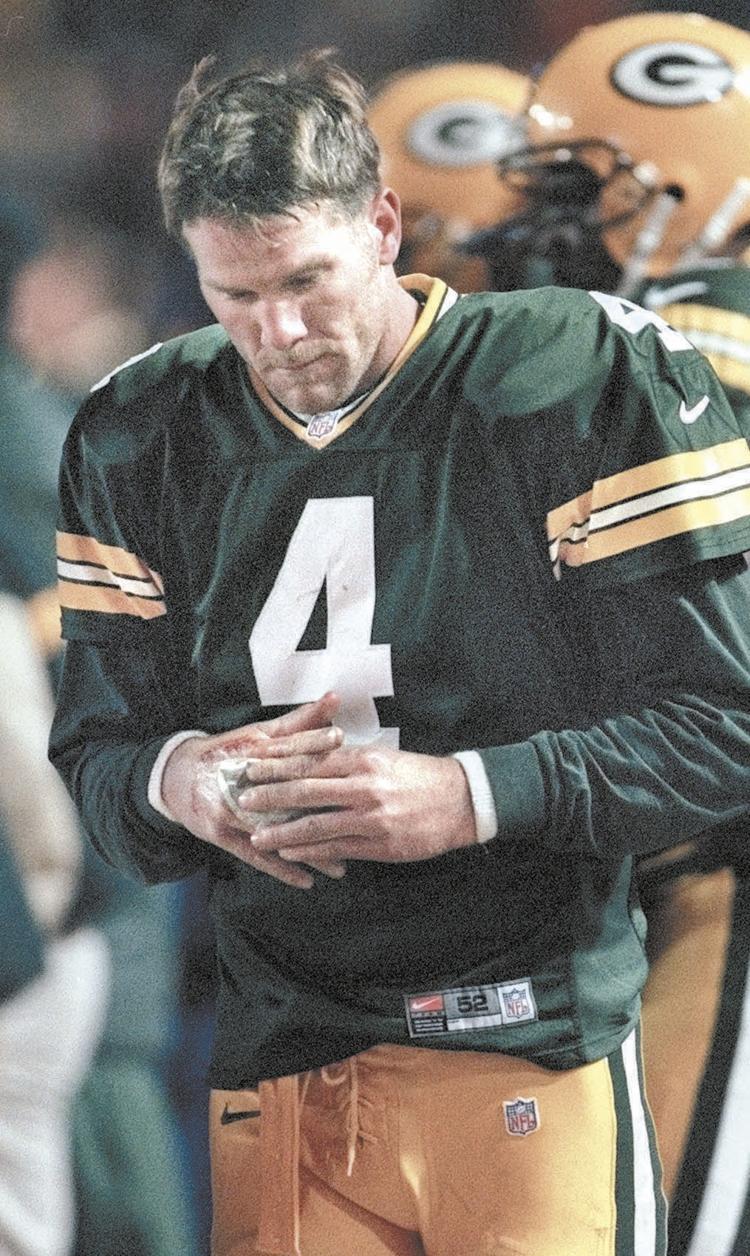 1999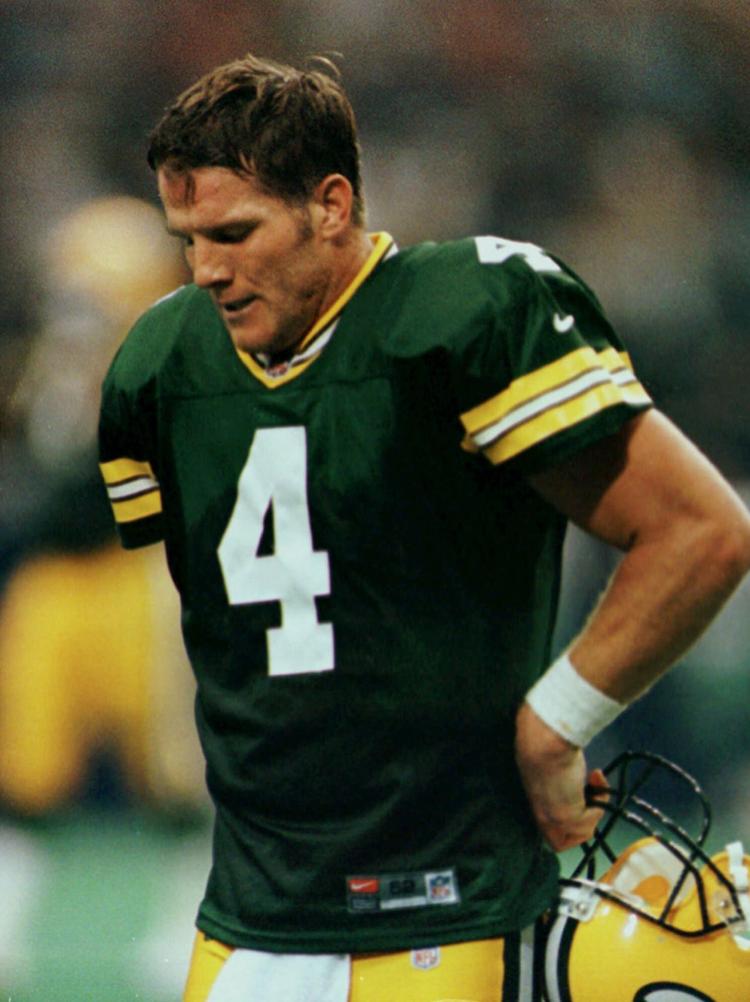 1999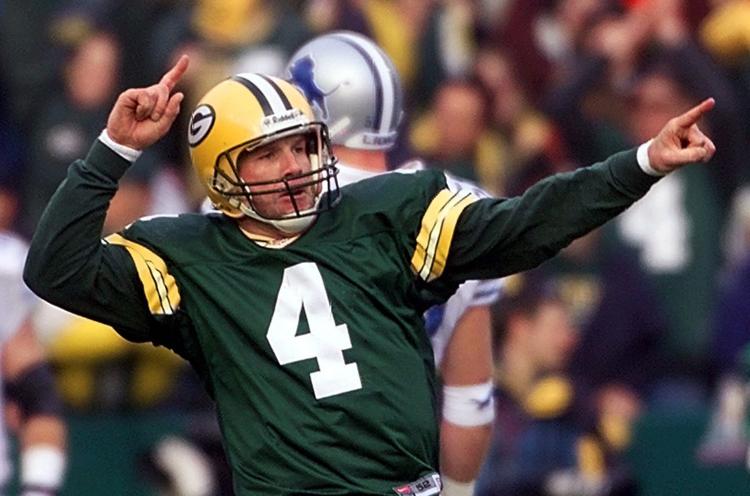 2000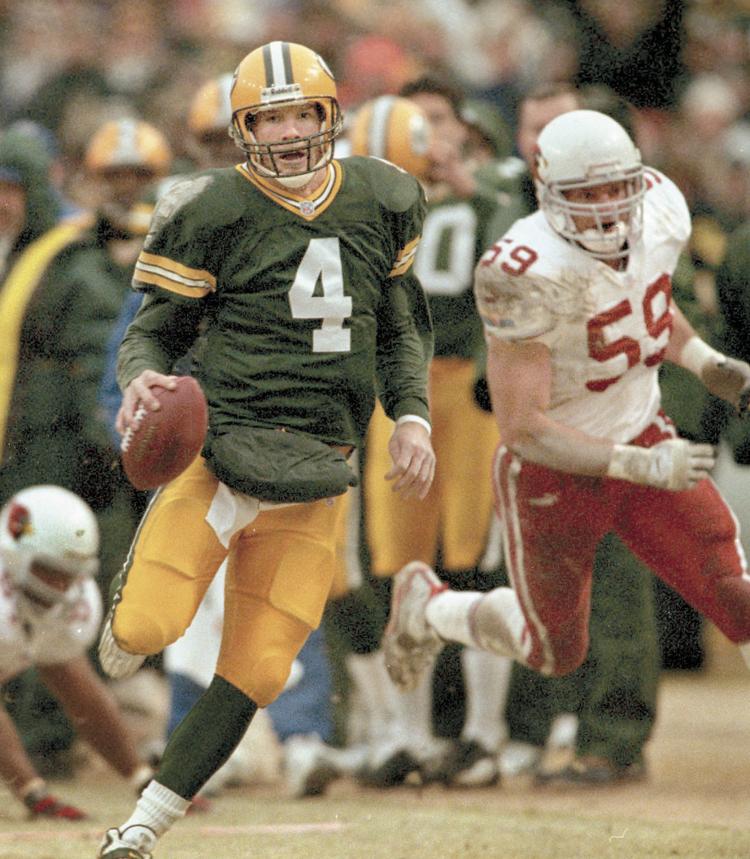 2000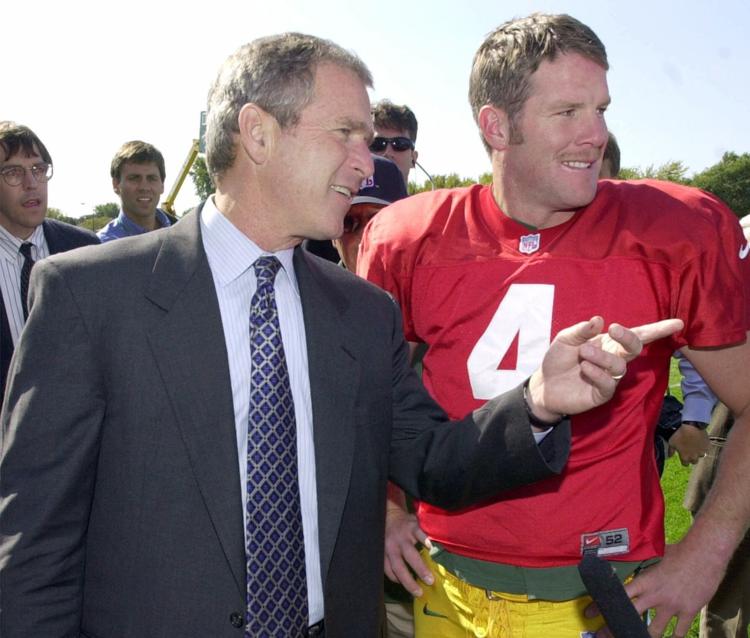 2000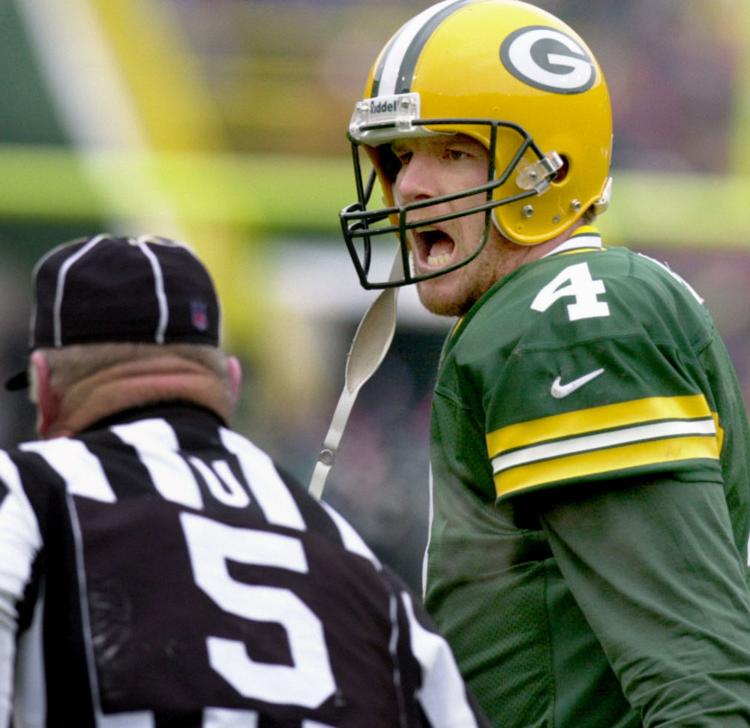 2001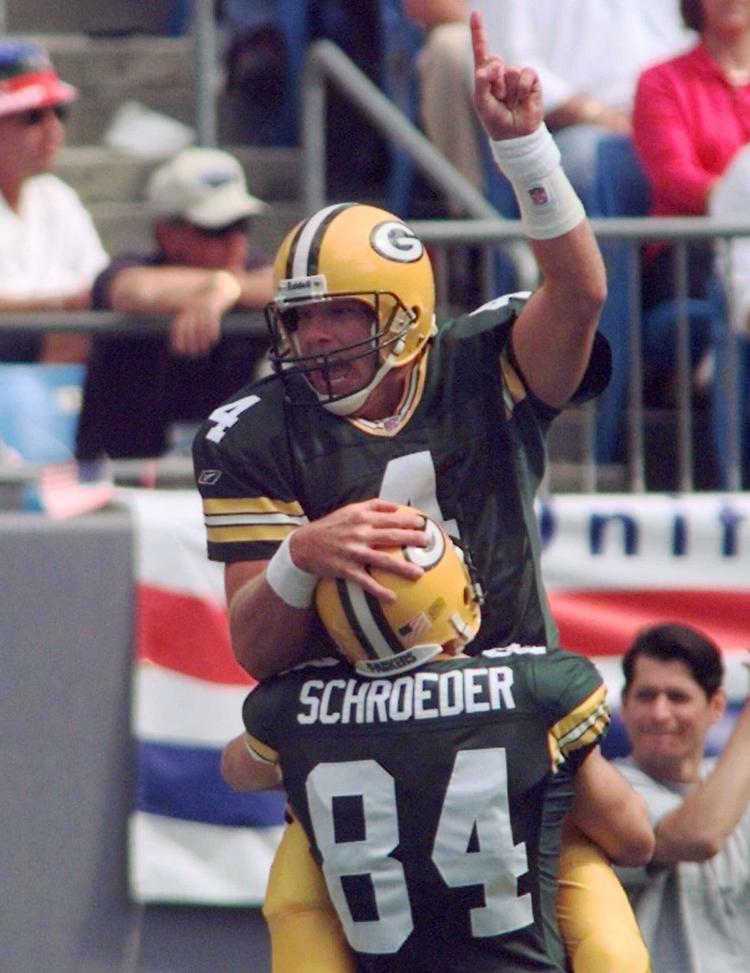 2001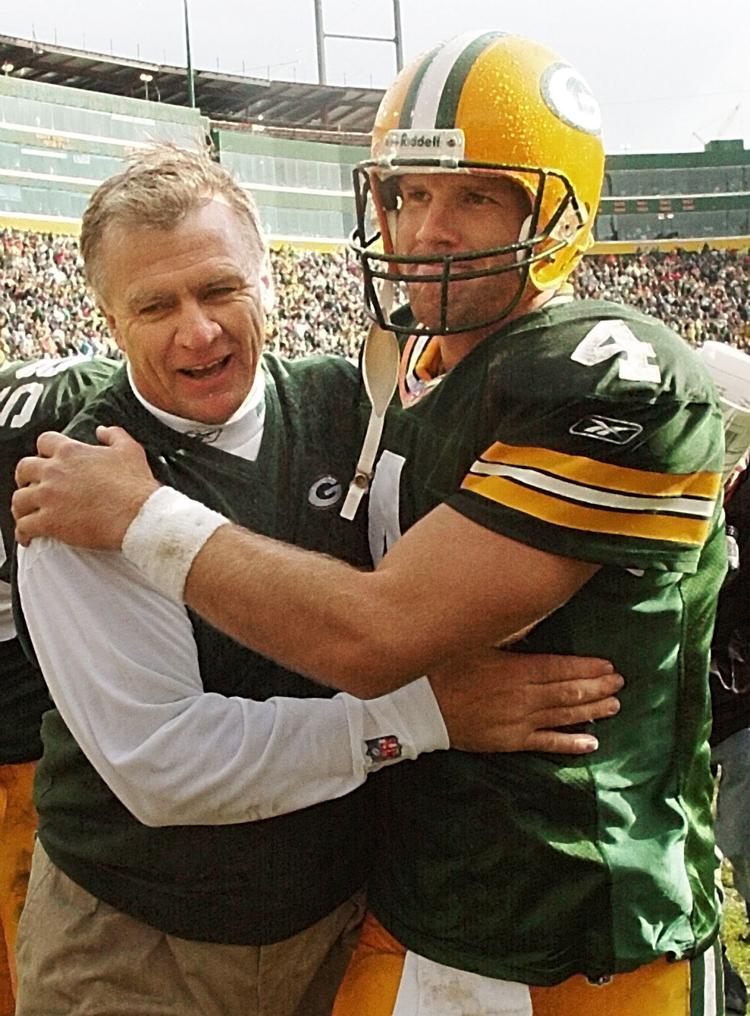 2002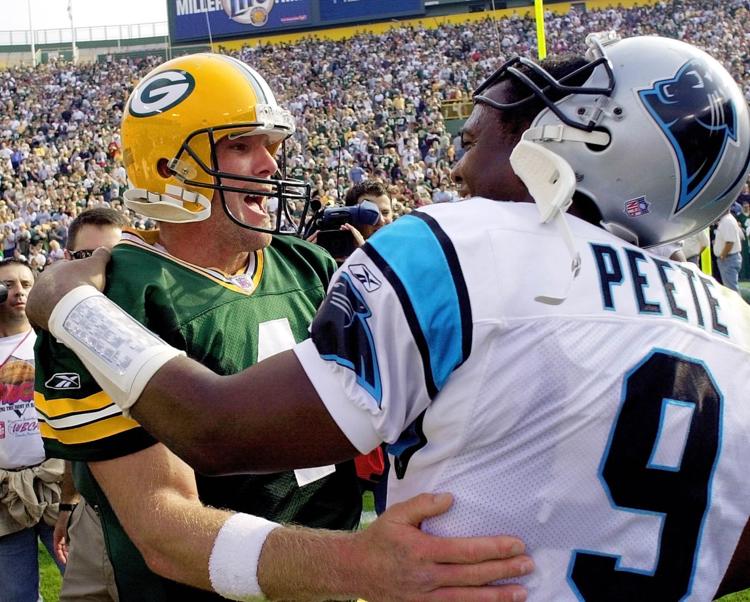 Brett Favre injury 2002, State Journal photo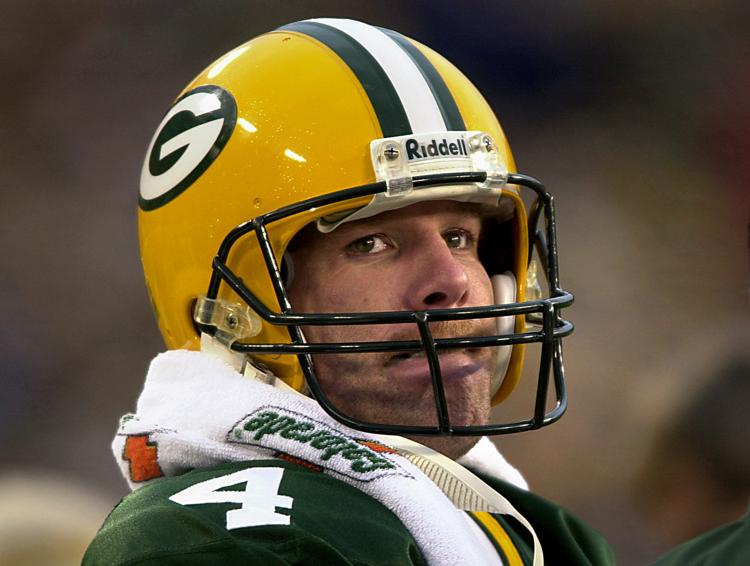 2002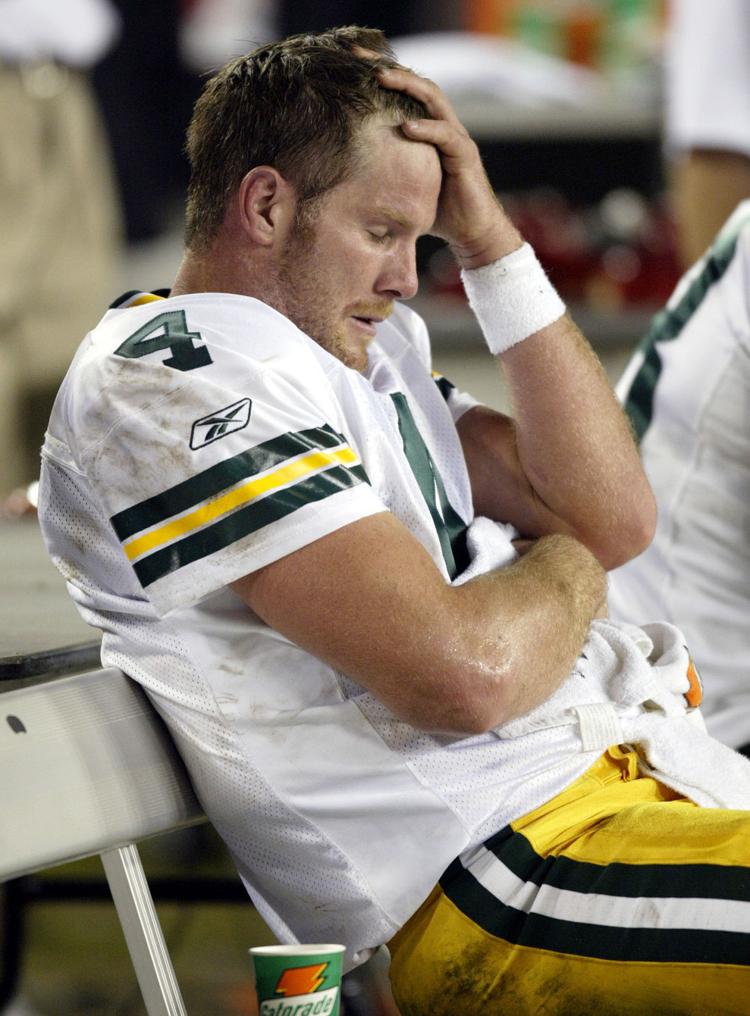 2003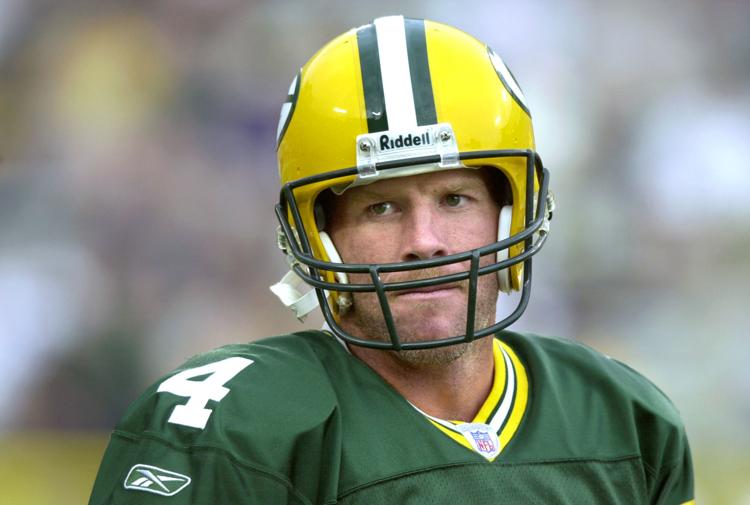 2003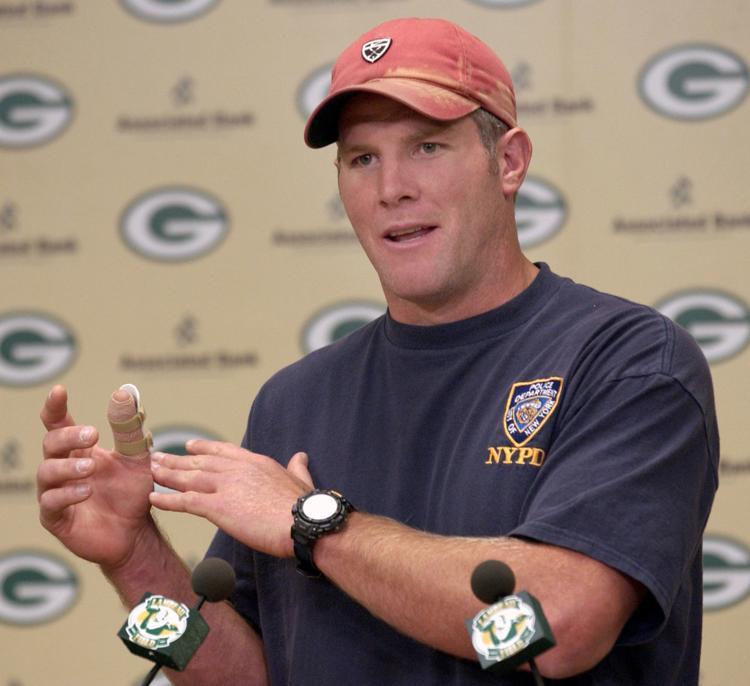 2003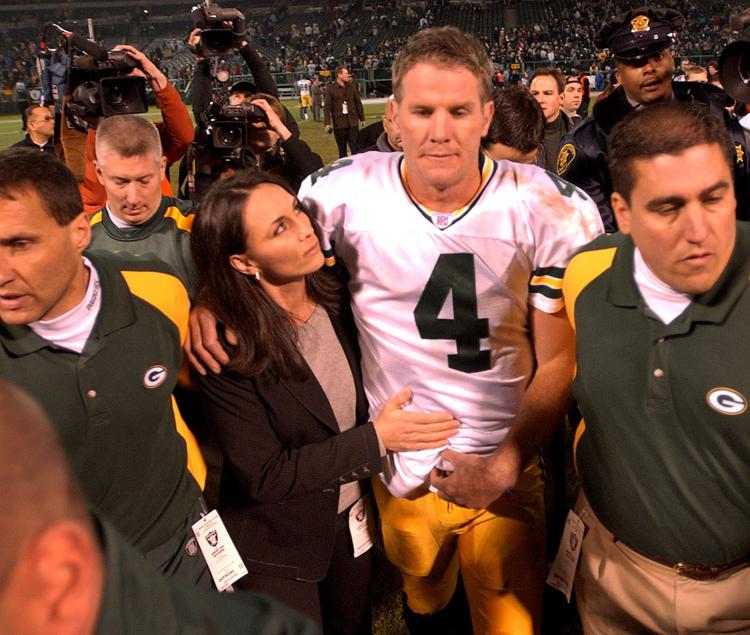 2003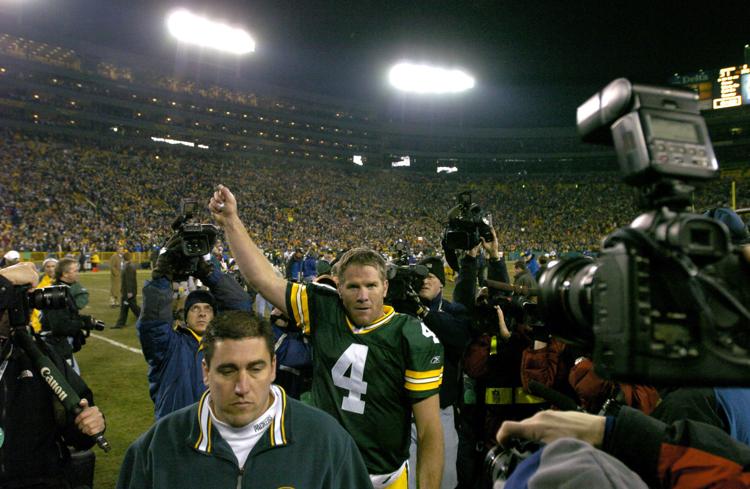 2004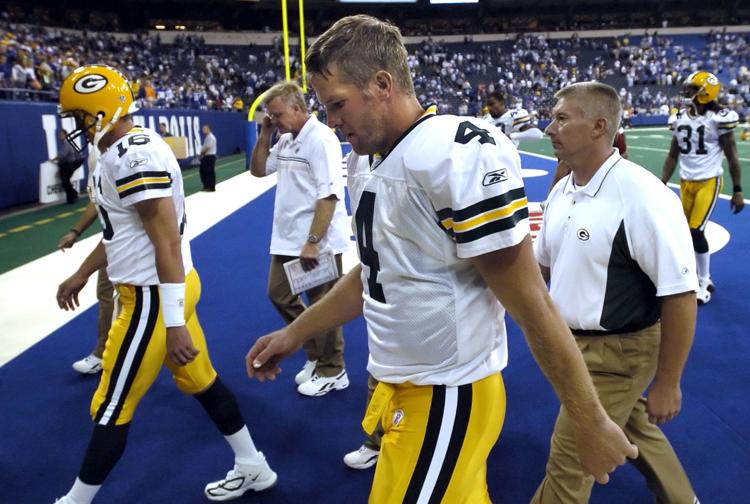 2004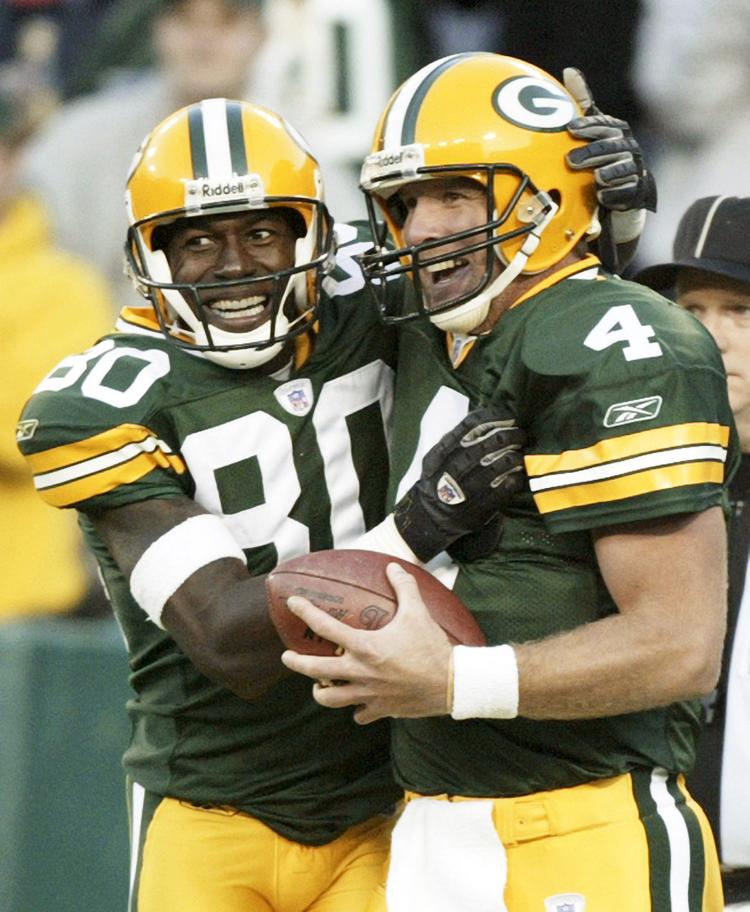 2004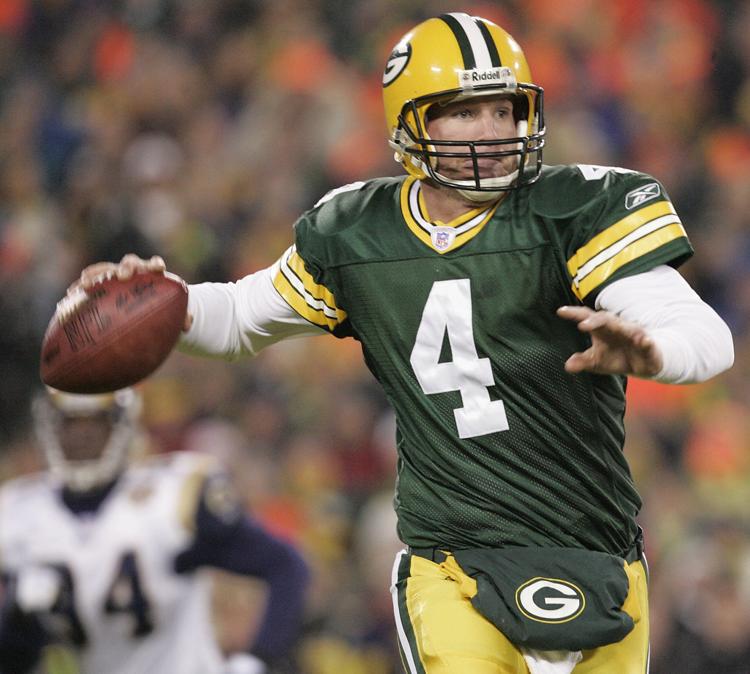 2004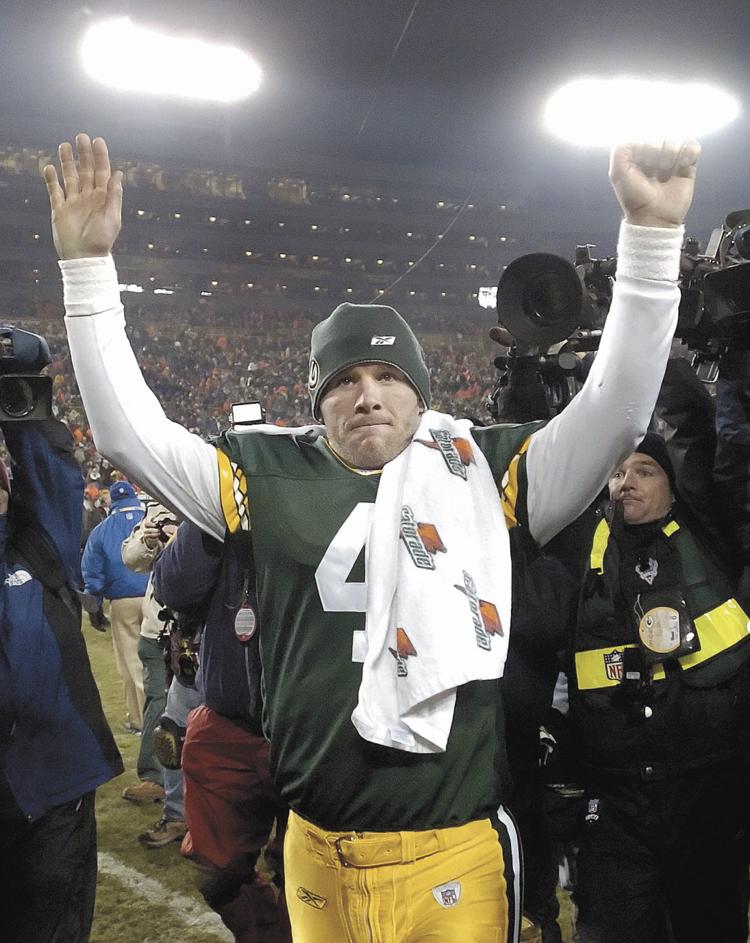 2005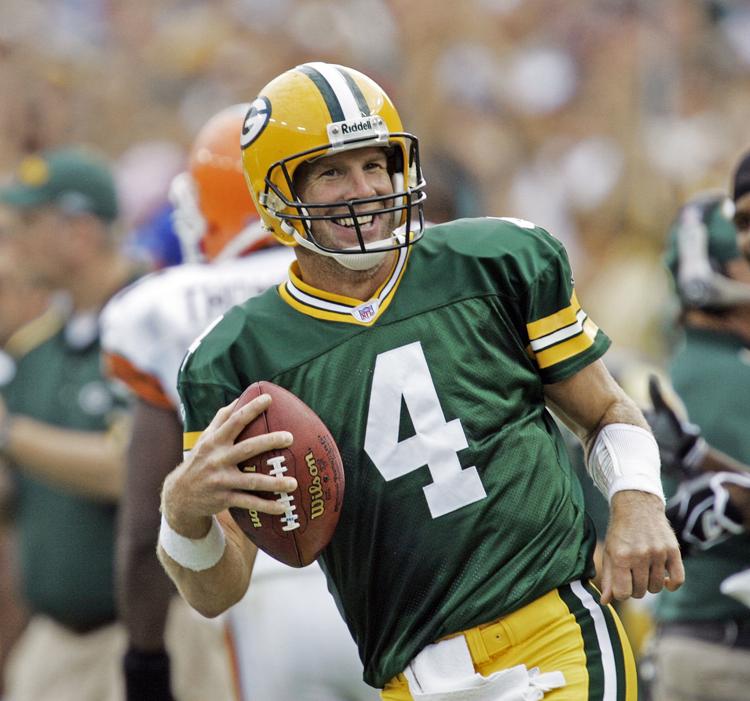 2005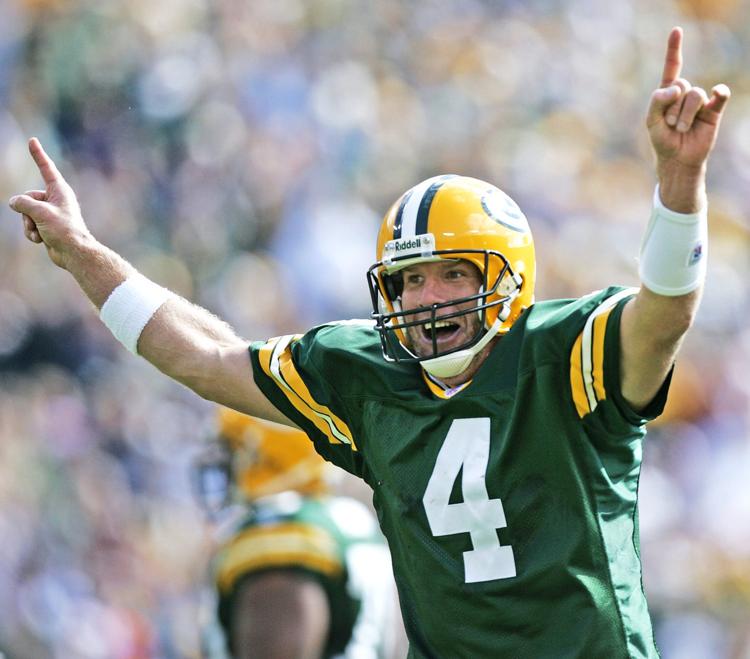 2005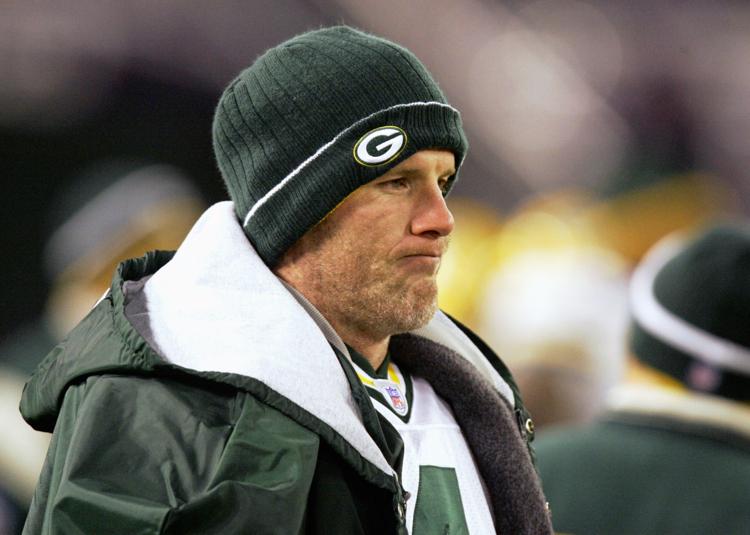 2006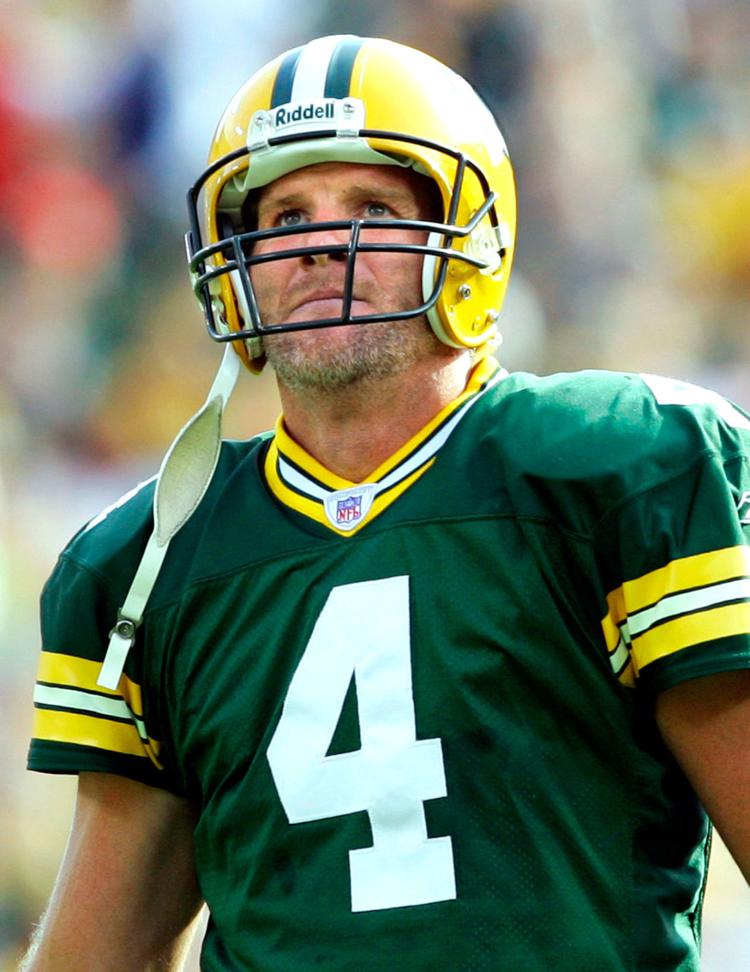 2006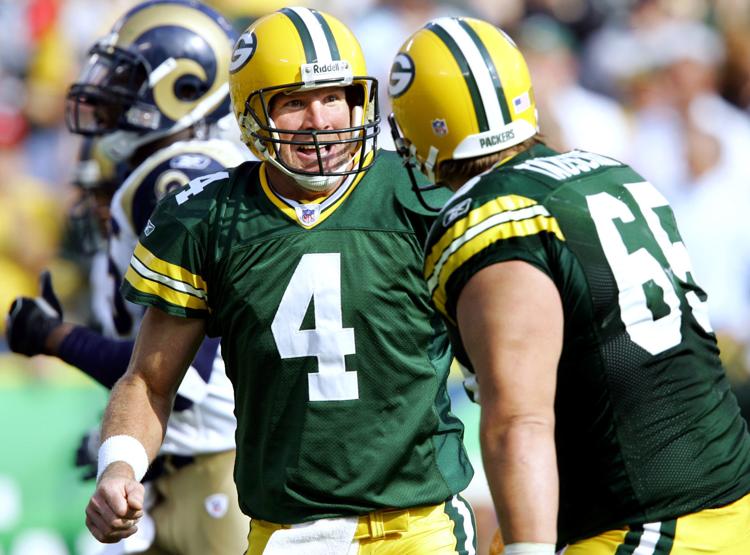 2006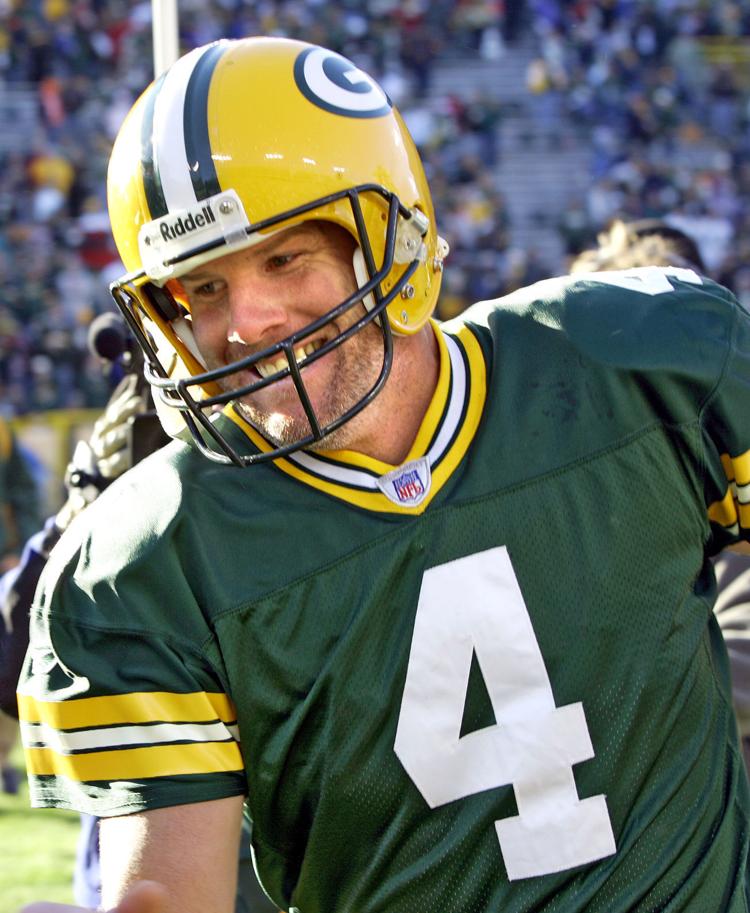 2006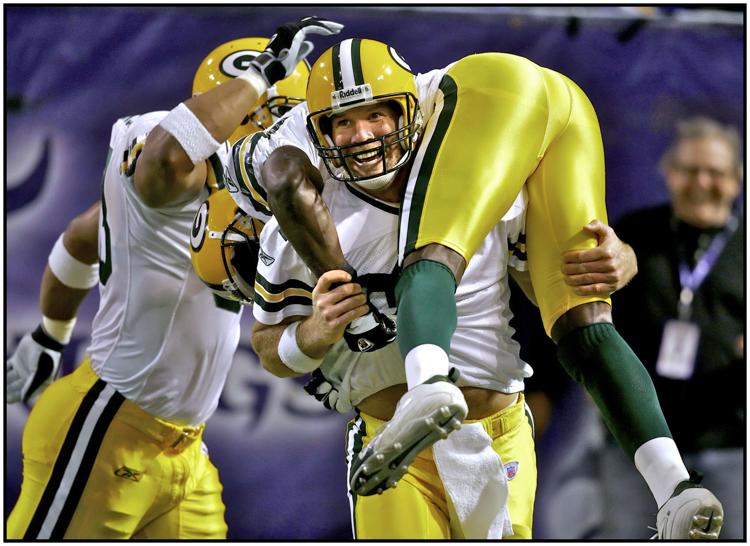 2006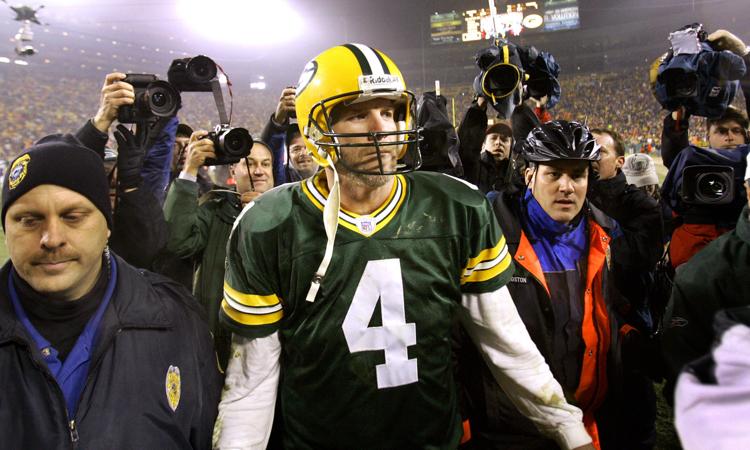 2006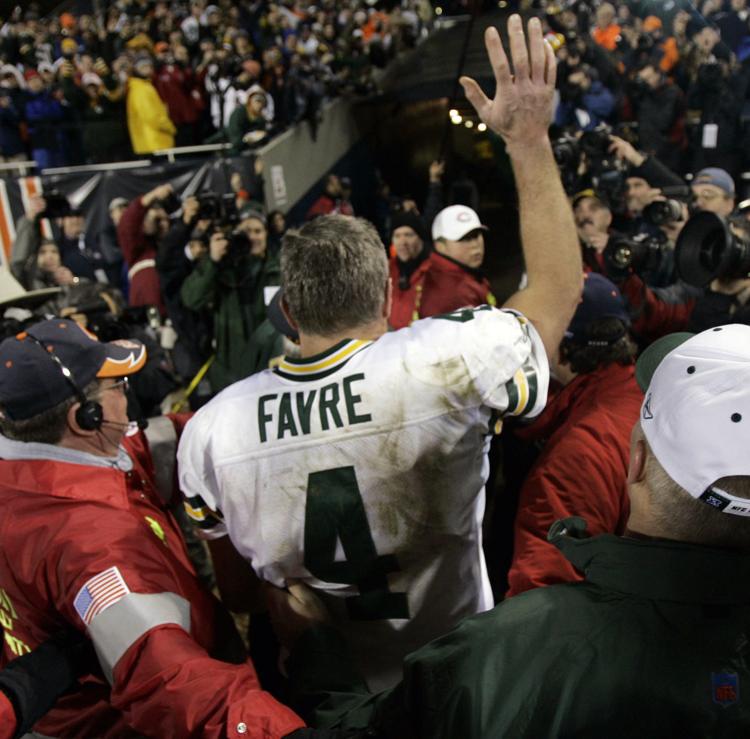 2007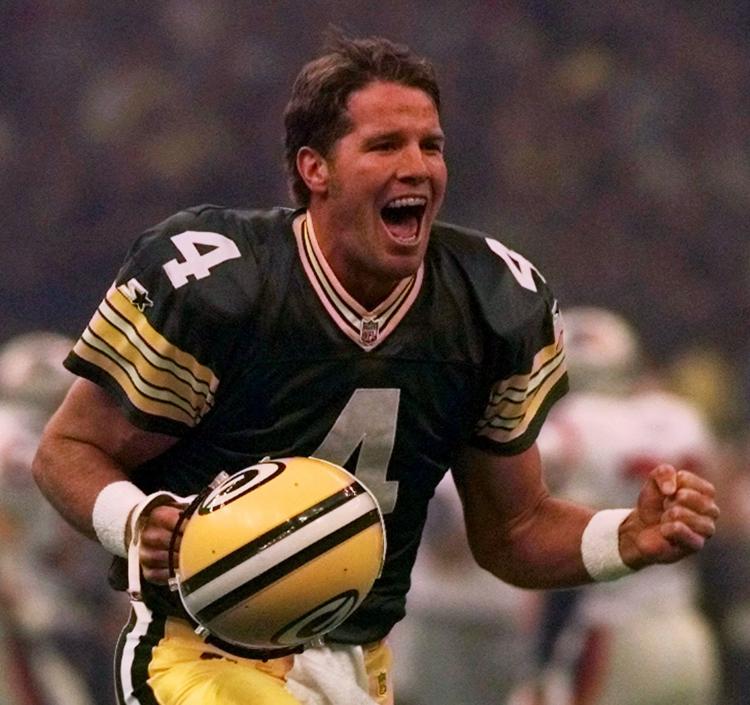 2007
2007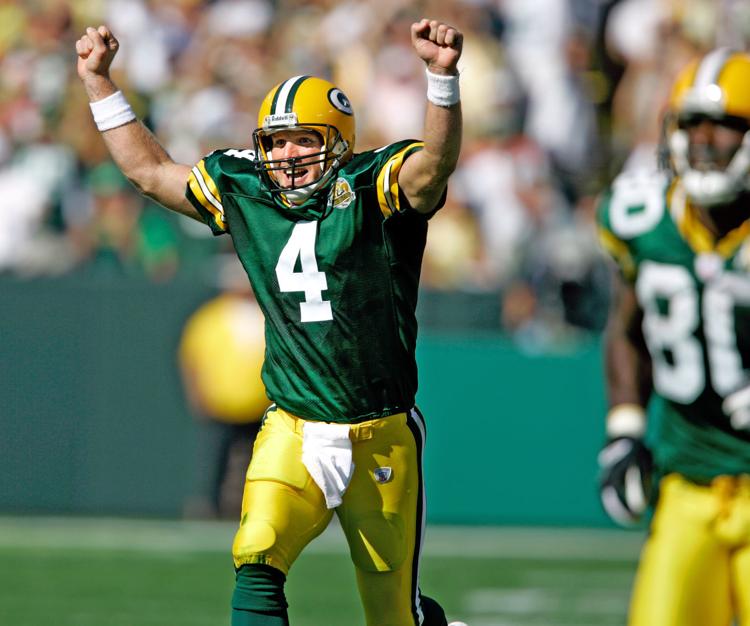 2007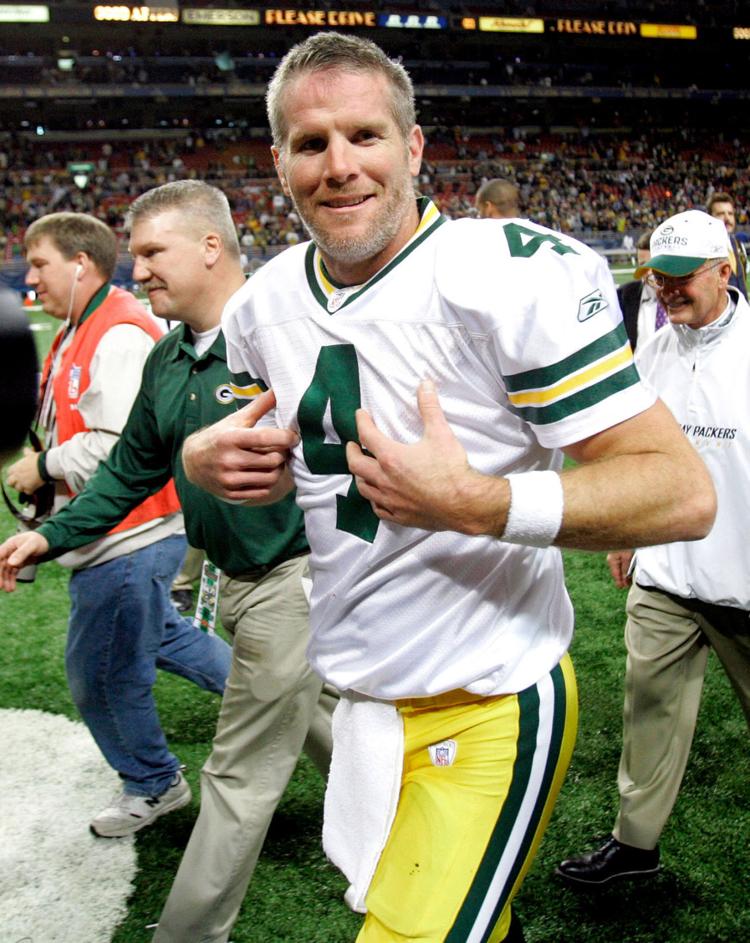 2007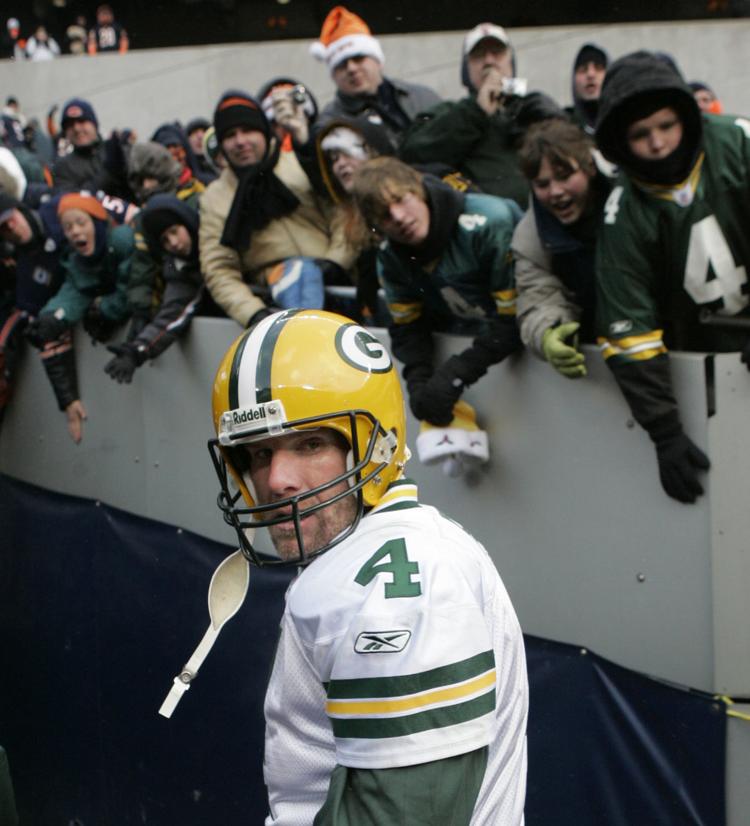 2007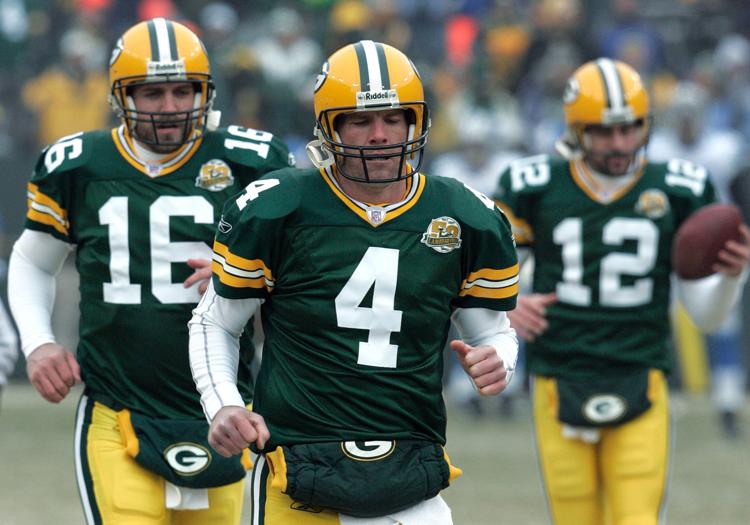 2007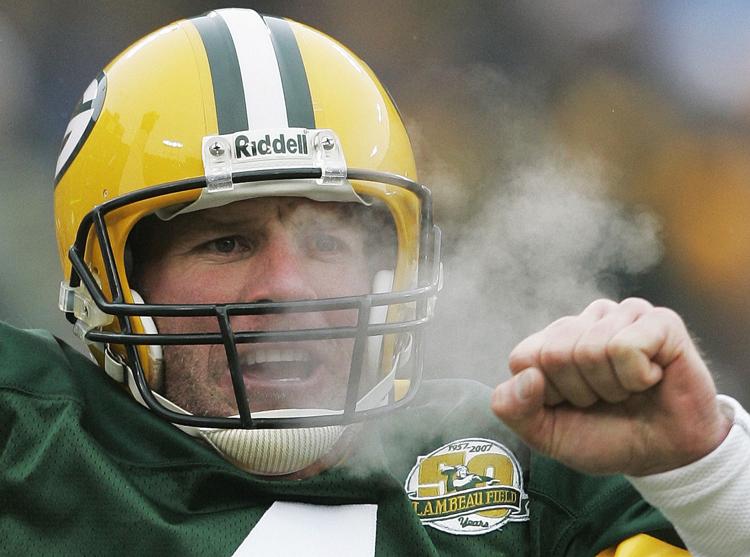 2008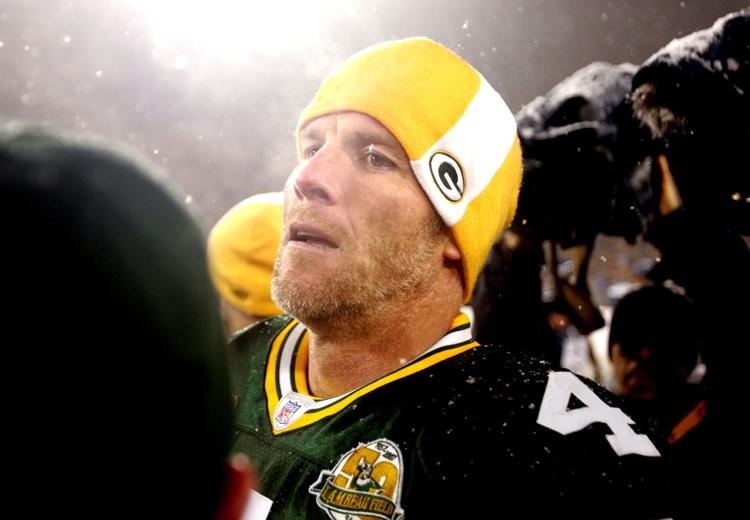 2008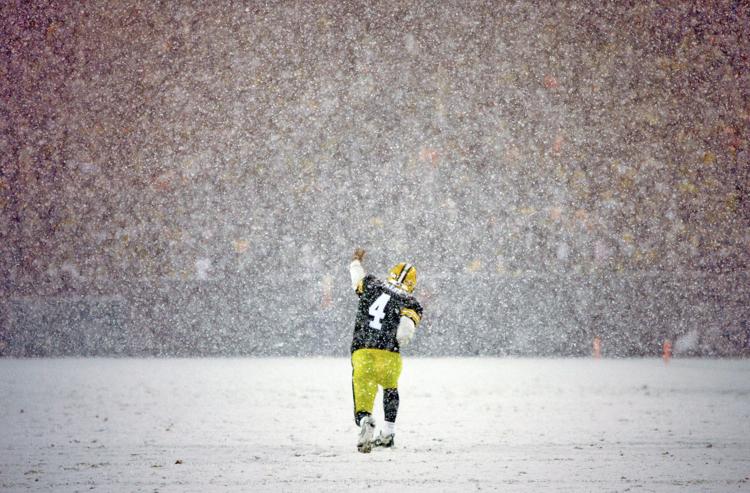 2008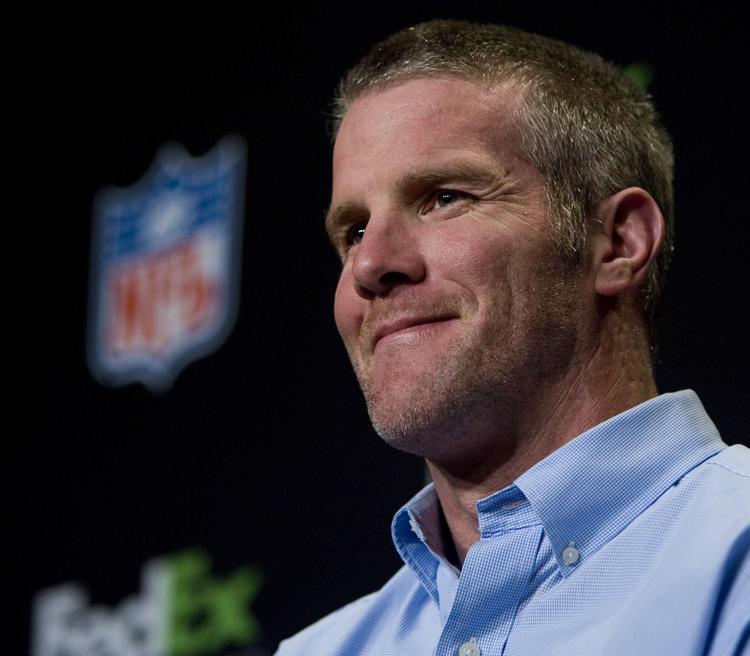 2008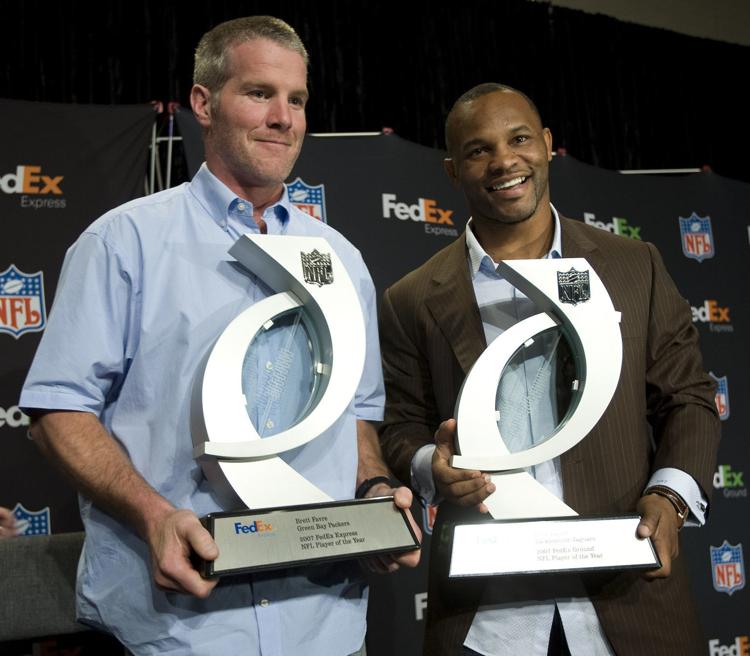 2008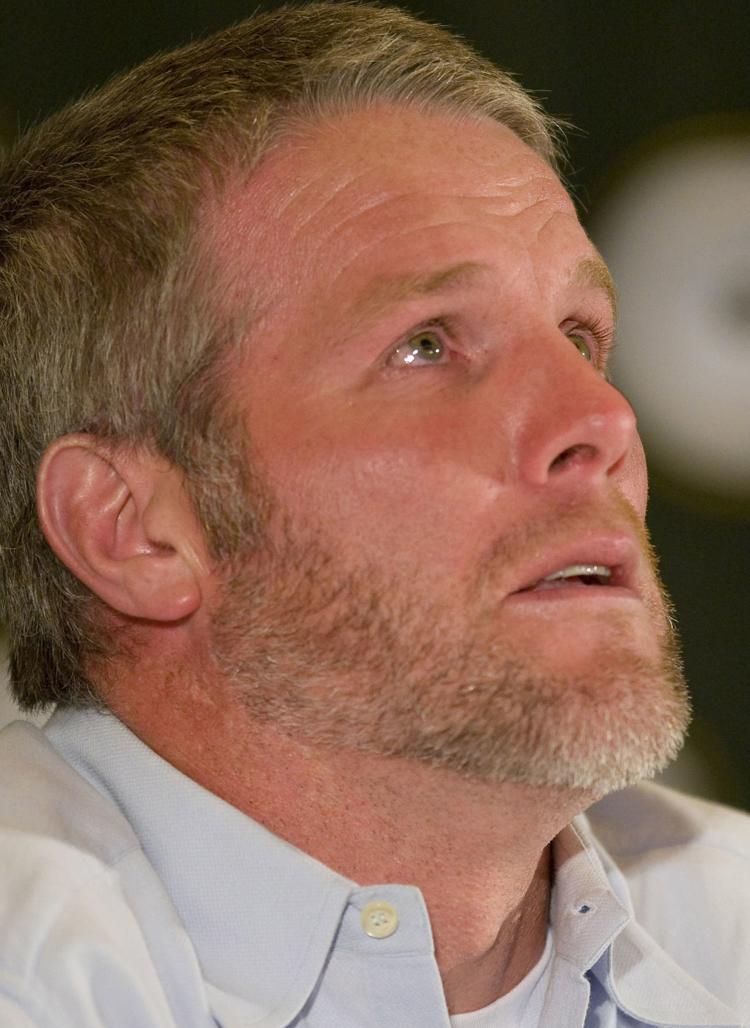 2008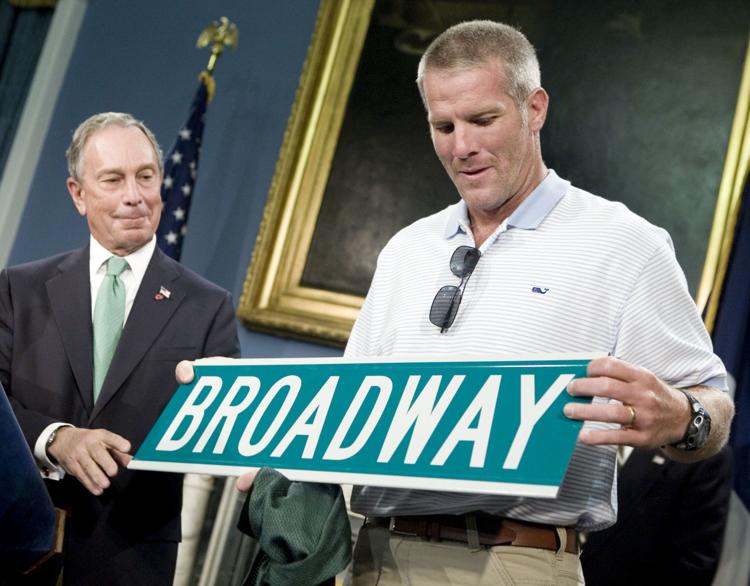 2008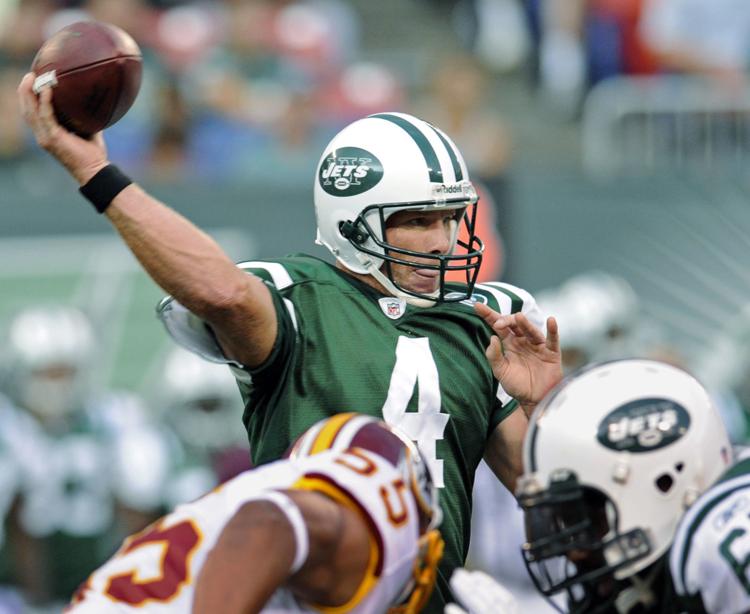 2009
2009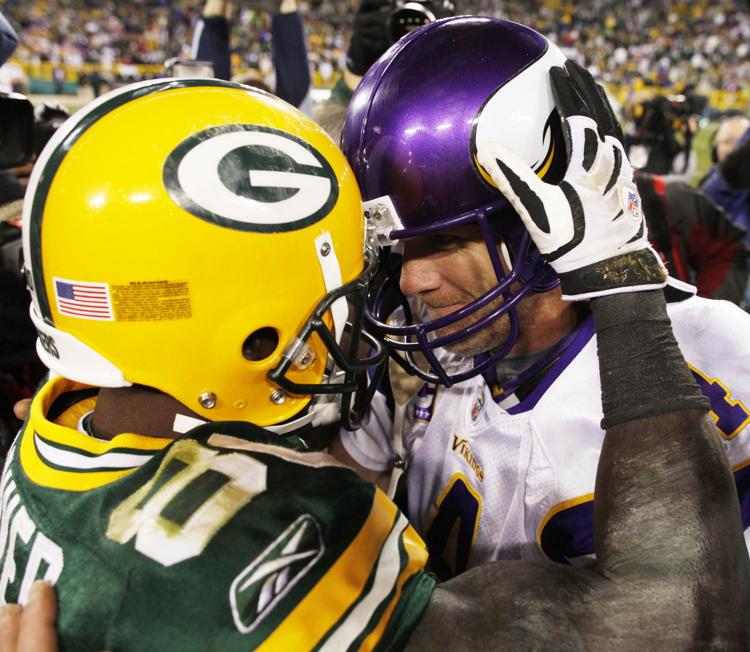 2010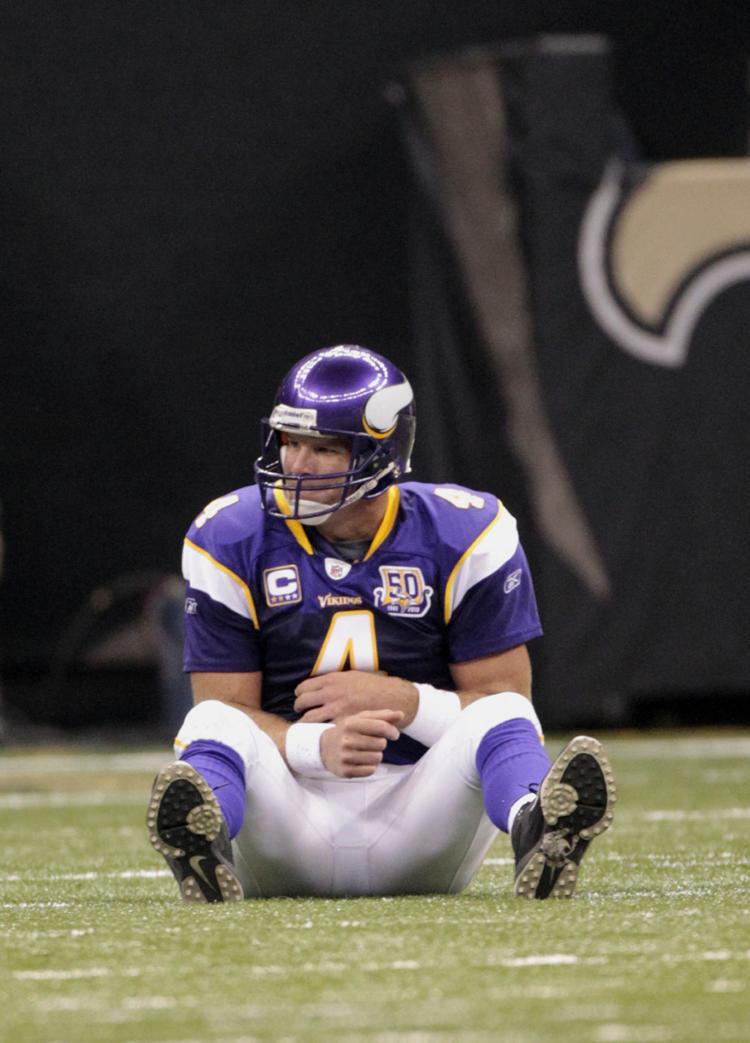 2010
2010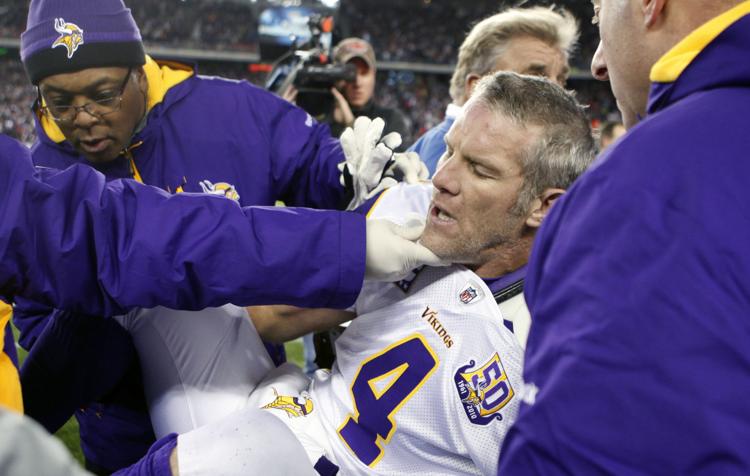 2011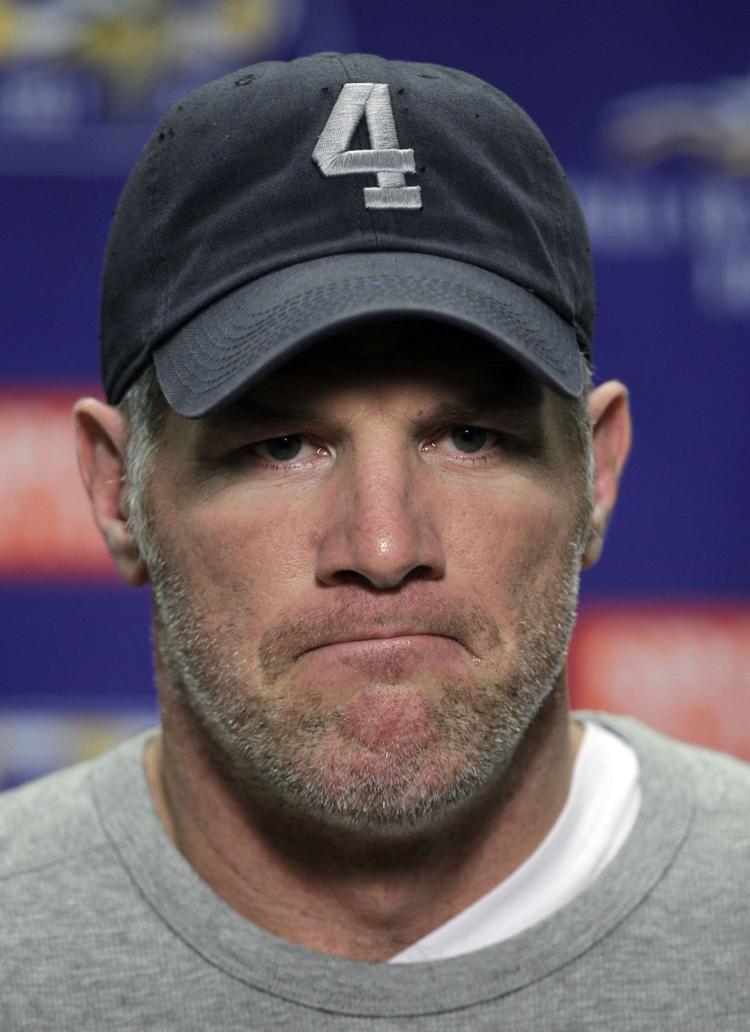 2011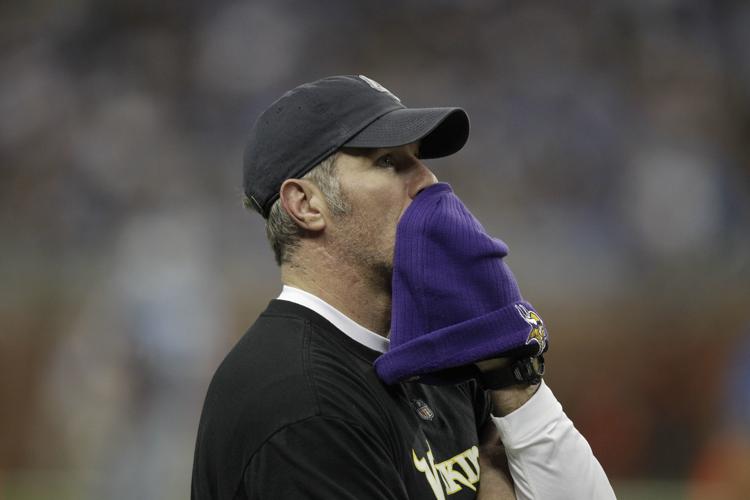 2012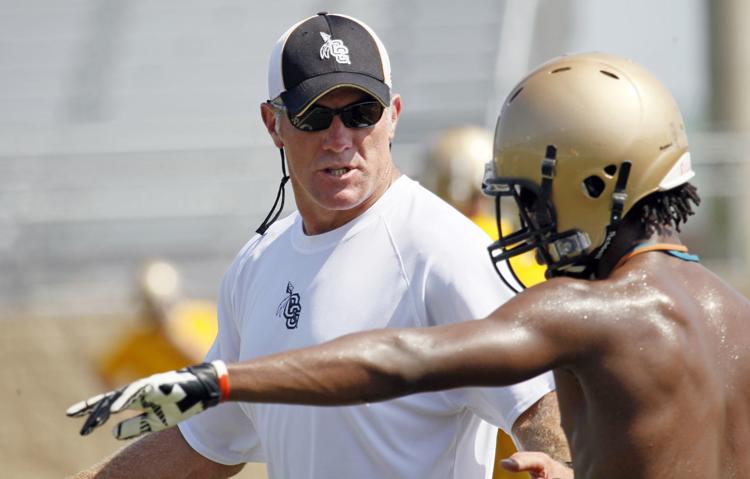 2012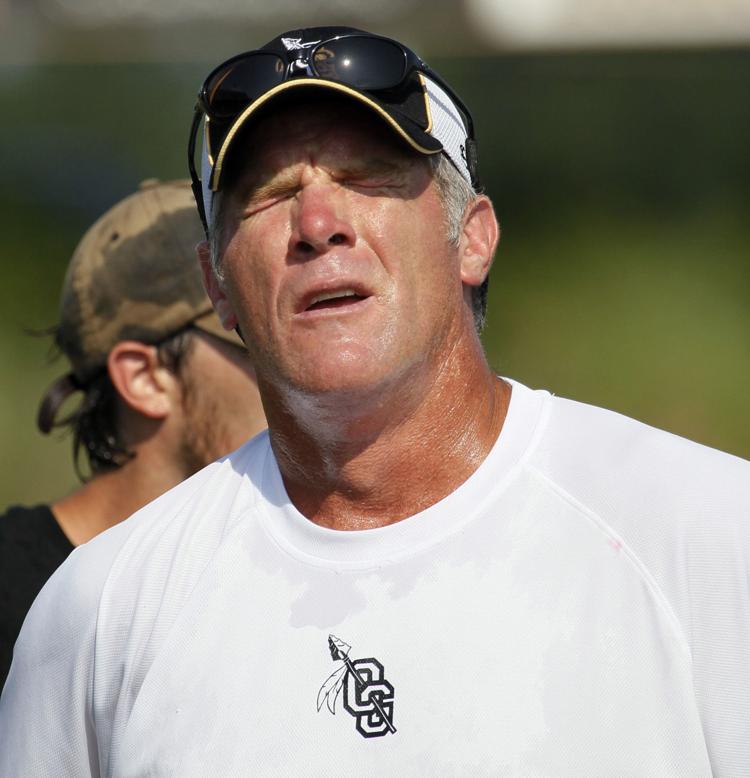 2013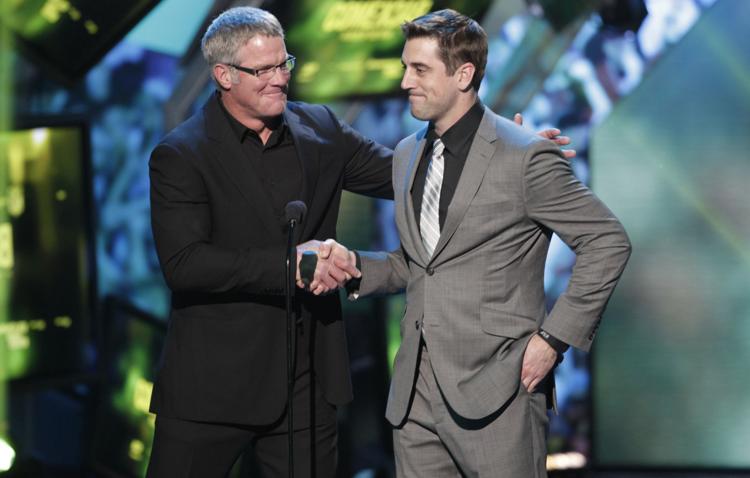 2013
2015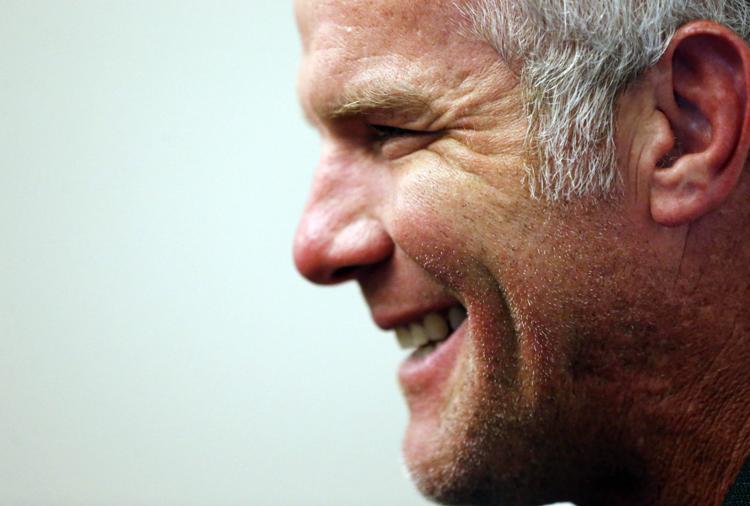 2015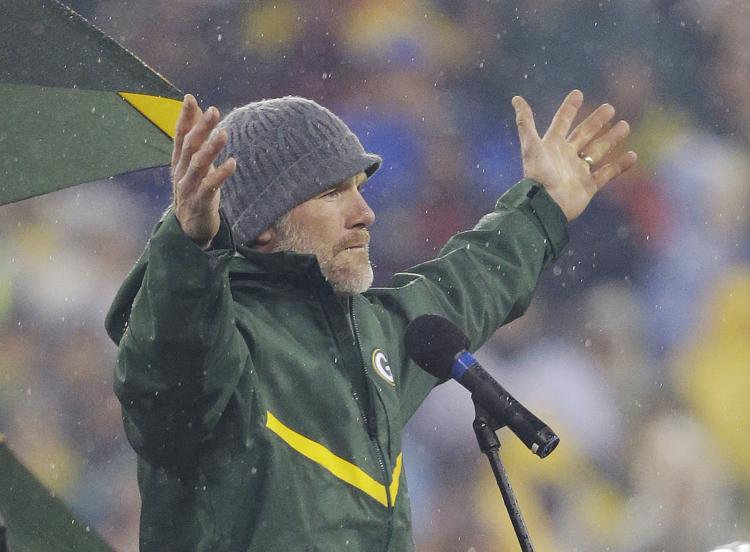 2015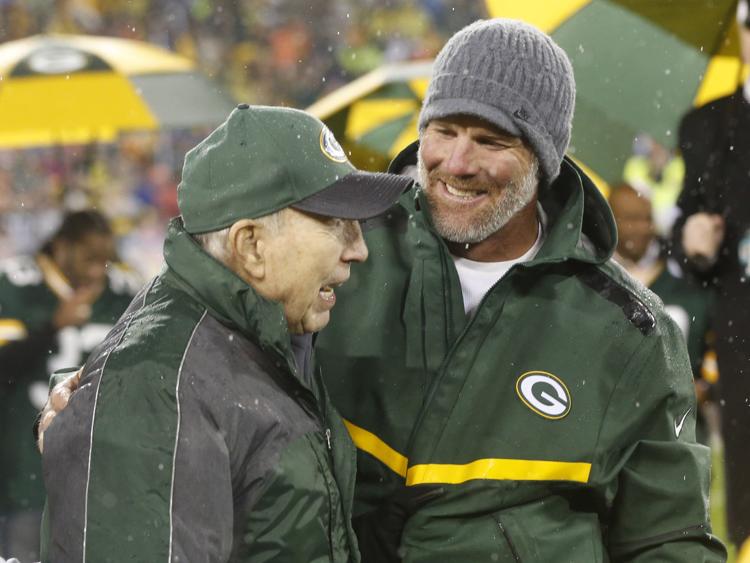 2016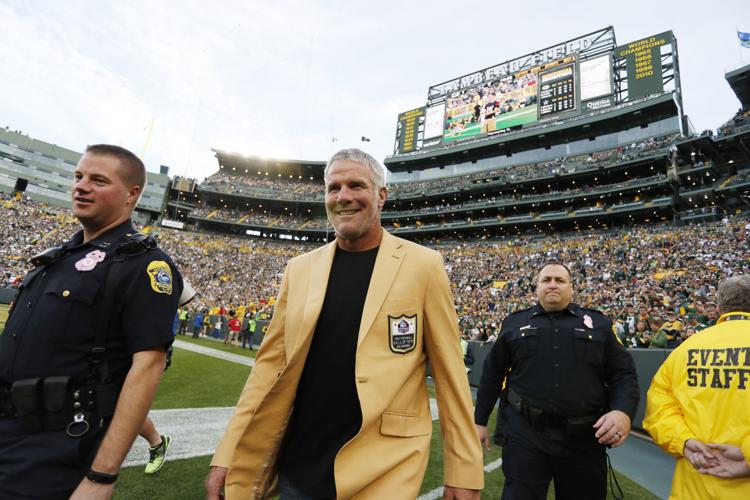 2016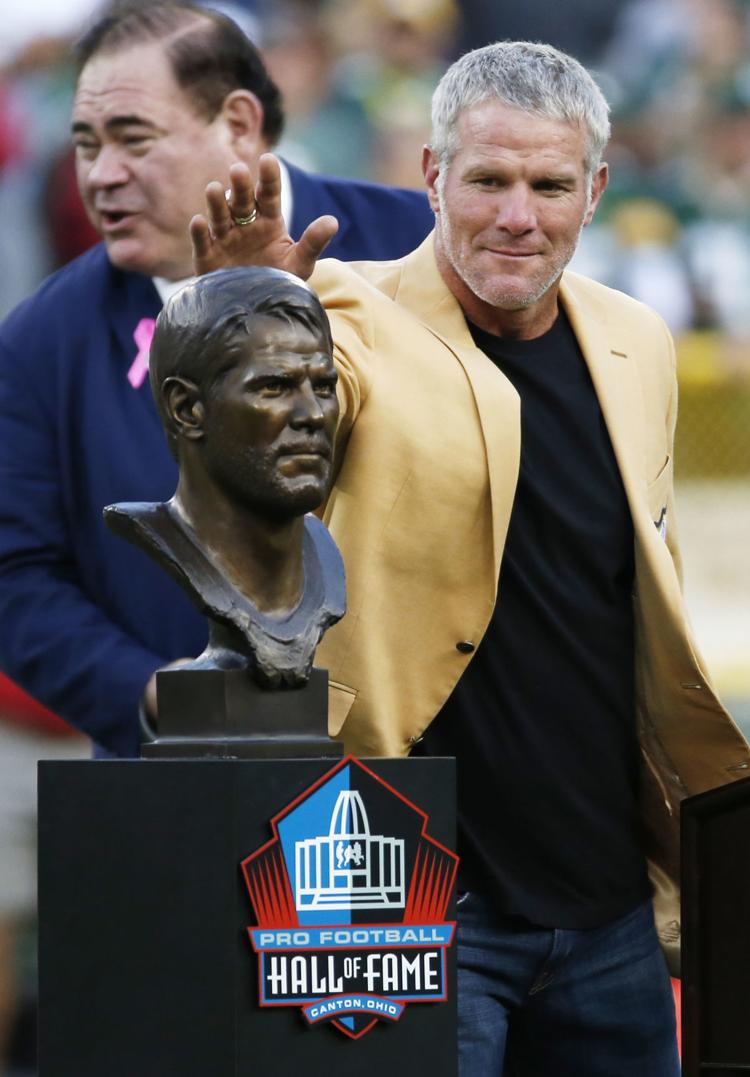 2016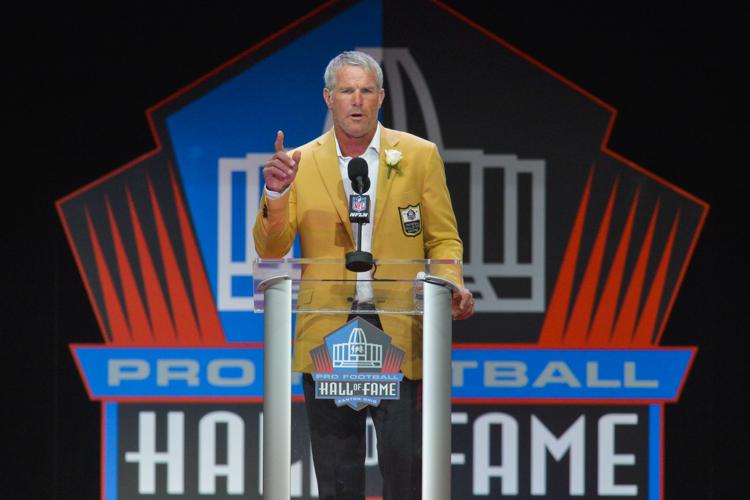 2016
2016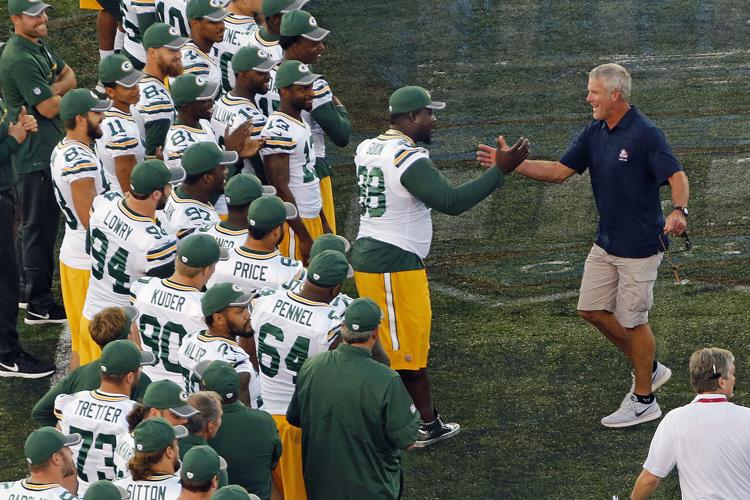 2016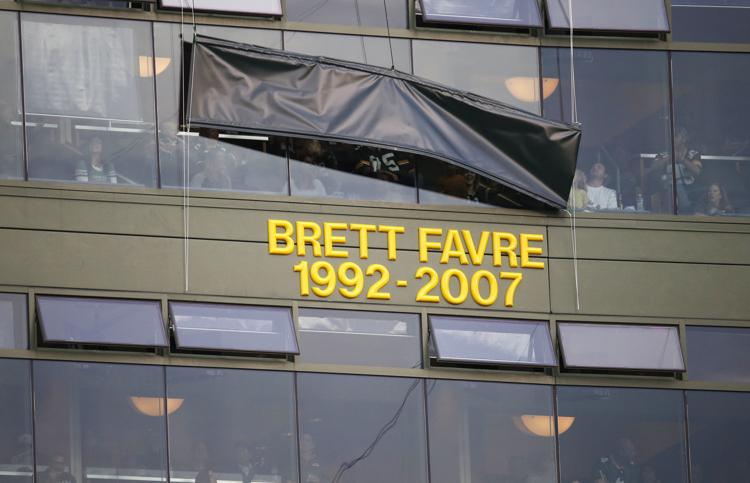 2019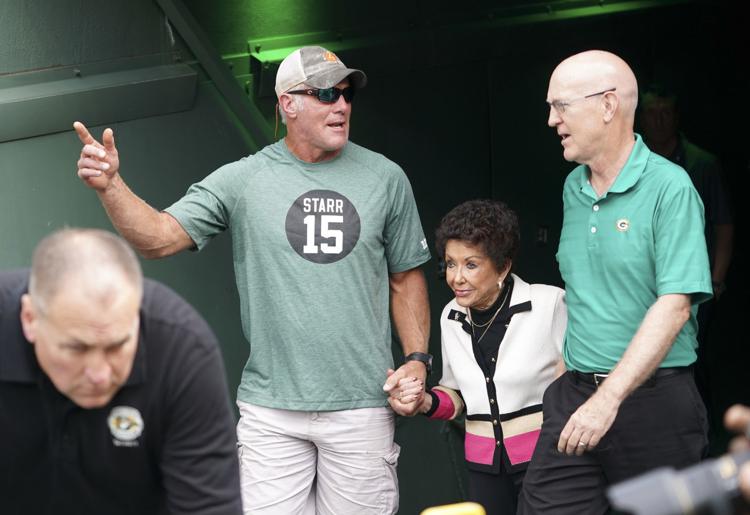 2019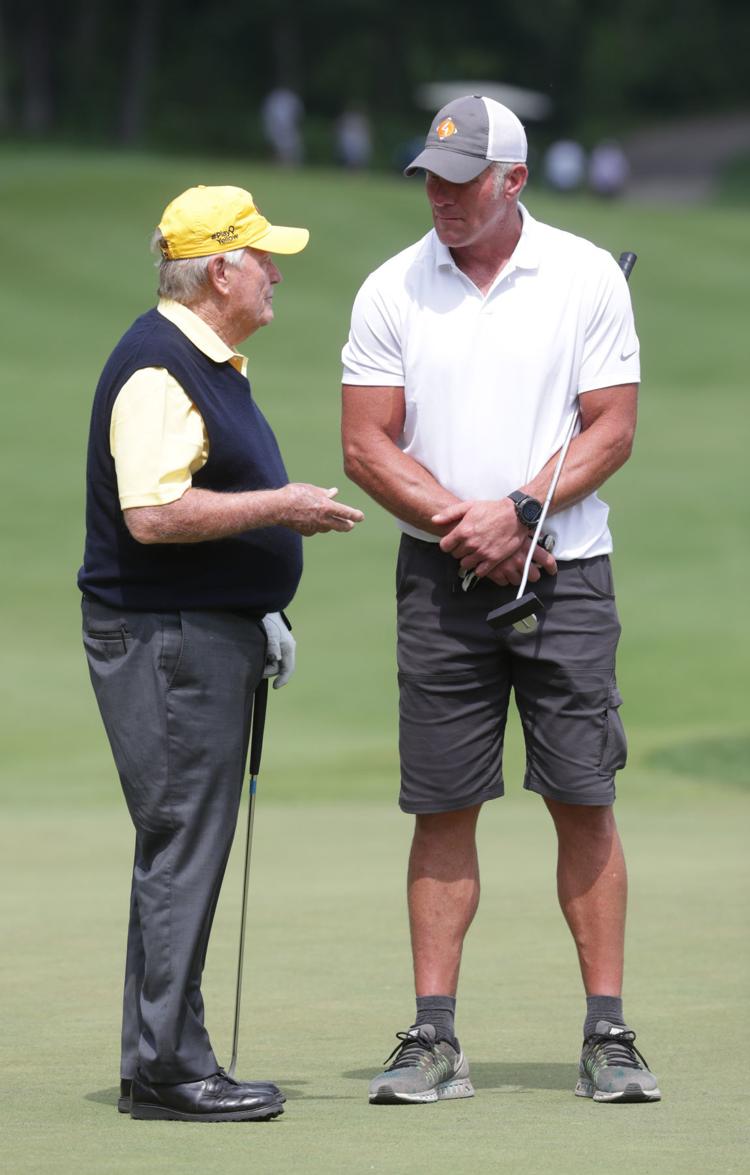 2019