GREEN BAY — Trevor Davis seemed like such a good fit for Matt LaFleur's new offense, and after making the Green Bay Packers' roster after a late preseason push, Davis opened the season back in his role as the team's primary return man and seeing action as the No. 4 receiver.
That's why it came as something of a surprise on this week when the Packers dealt the fourth-year receiver/returner to the Oakland Raiders, reportedly for a sixth-round draft pick.
The deal didn't go through in time for it to be included on Wednesday evening's official NFL transaction wire, but a league source confirmed the trade. Jerry McDonald of the Bay Area News Group reported that the Raiders gave up a sixth-rounder for Davis, who entered the league as a fifth-round pick from California-Berkeley in 2016 and was in the final year of his rookie contract.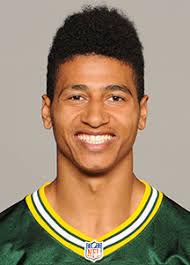 Through two games, Davis had one reception for 28 yards – a crucial catch during the Packers' season-opening victory at Chicago – and served as the team's punt and kickoff returner. He had three punt returns for just 1 net yard while fair catching the other seven punts he handled. He had not handled a kickoff, as all of the Bears' and Minnesota Vikings' kickoffs were touchbacks.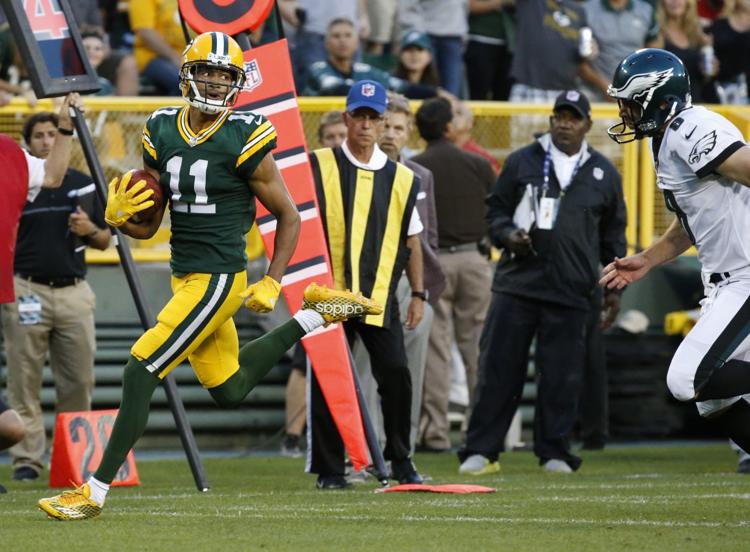 Davis played 21 total offensive snaps during the first two games, fourth among receivers behind Davante Adams (130), Marquez Valdes-Scantling (106) and Geronimo Allison (64). The next receiver in terms of snaps is former UW-Whitewater standout Jake Kumerow (seven). Undrafted rookie free agent Darrius Shepherd, who handled return duties in preseason when Davis wasn't doing them, missed the first two games with a hamstring injury but could be ready to return.
With Davis headed to the Raiders, the Packers can either hand the return duties over to Shepherd or to newly added cornerback Tremon Smith, whom the team claimed off waivers from the Kansas City Chiefs earlier in the week. As a rookie sixth-round pick from Central Arkansas last season, Smith averaged 26.8 yards per kickoff return, ranking him sixth in the NFL among returners with at least 10 returns.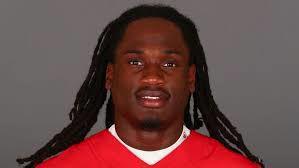 Smith did not return punts for the Chiefs, although he did return punts in college. If coach Matt LaFleur doesn't tab Shepherd, who averaged 9.2 yards per return on punt returns in preseason, to handle the job in Sunday's game against the Denver Broncos at Lambeau Field, he could use veteran cornerback Tramon Williams. That duty could fall on veteran cornerback Tramon Williams or rookie receiver Darrius Shepherd, who missed the first two games with a hamstring injury but averaged 9.2 yards on five punt returns in the preseason.
Smith, who ran a 4.32-second 40-yard dash coming out of college, worked at running back and wide receiver during training camp with the Chiefs before moving back to cornerback. He played 16 special teams snaps for the Chiefs this season before his release.
"I feel like I can play any position," Smith said Wednesday. "Of course, not offensive line or defensive line. I'd have to eat a lot."
You have free articles remaining.
You're out of free articles
Sign in or create a FREE account to keep reading.
Notes
The Packers signed tight end Evan Baylis to the active roster from the practice squad and signed wide receiver Keon Hatcher to the practice squad.
Baylis, a 6-foot-5, 250-pound first-year player, was originally signed by the Houston Texans as an undrafted free agent out of the University of Oregon. As a rookie, he spent time on the Texans' practice squad and active roster, appearing in one game, as well as time on the practice squads of the Indianapolis Colts and Carolina Panthers. Baylis was released by the Panthers following training camp last season. He spent the final week of the 2018 season and all of this season on the Packers' practice squad.
Hatcher, a 6-foot-1, 212-pound second-year player, was originally signed as an undrafted free agent out of Arkansas by the Oakland Raiders in 2017.
With a Thursday Night Football matchup with the Philadelphia Eagles set for next week, LaFleur opted not to have the team practice Wednesday, opting for what he called a "mental day," which consisted of a walk through and mostly film viewing and meetings. He also has a lighter-than-usual Thursday practice scheduled in hopes of getting the requisite work done in preparation for the Broncos while also saving his players from too much wear-and-tear with the quick turnaround next week.
"You look at what we have coming in front of us with the game. Obviously, this Sunday, then a short turnaround on a Thursday game," LaFleur explained. "We're a little banged up right now. So I wanted to give our guys the opportunity to try to get their bodies back a little bit. You have to go in with guys healthy and fresh."
Interestingly, Eagles coach Doug Pederson took a similar approach with his team Wednesday, as the Eagles (1-1) face the Detroit Lions (1-0-1) in Philadelphia on Sunday.
"I think 'Coach' is very in-tune with the locker room and the way the guys are feeling," right tackle Bryan Bulaga said.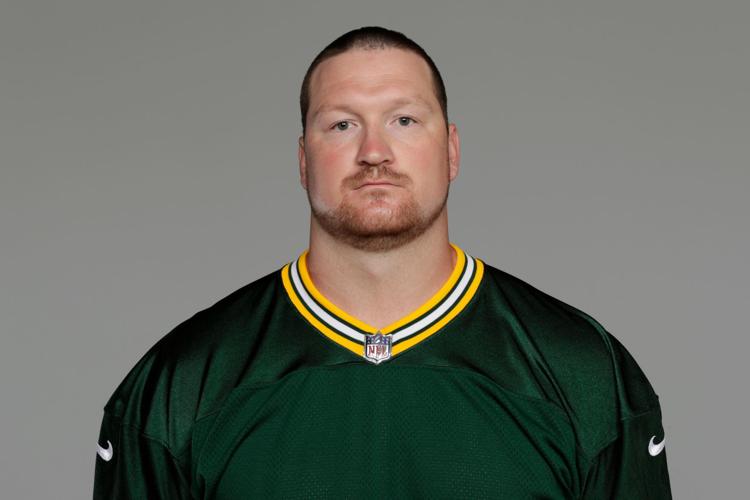 "We're not looking ahead to Thursday night – that's not what's happening – but he's planning for the impact on the guys' bodies and what we're going to be going through with three games in 11 (days). It's a lot of football. It takes a toll on guys. He's planning ahead and I know the locker room appreciates that."