GREEN BAY — Matt LaFleur had set the tone way back on Aug. 2.
Even then, he had a feeling he had a good team, and if his Green Bay Packers were going to not just survive but thrive amid the COVID-19 pandemic, the players – and everyone else at 1265 Lombardi Avenue – would have to be all-in with a there-is-no-I-in-team approach to the season.
"If we're going to have football played this year, it's going to take a lot of self-discipline and a lot of self-accountability," the Packers second-year head coach had said, two weeks before training-camp practices began in earnest. "It's not just our players, either. It starts with our staff – really, anybody that comes in contact with our players. They have got to be very mindful of what they're doing outside of this building. So certainly we're going to encourage our guys, and if they choose to go out in public, to mask up.
"We're all in this sucker together, that's for sure."
Nearly two months later, LaFleur's team is off to a 3-0 start entering Monday night's matchup with the 0-3 Atlanta Falcons – as the NFL faces its first significant COVID-19 related problem of the season in the wake of the Tennessee Titans' outbreak that came to light Tuesday.
At least nine members of the Titans, including at least three players, have received confirmed positive test results in the past four days, infections that may have spread during their game against the Minnesota Vikings at U.S. Bank Stadium on Sunday.
The Titans have closed their practice facility until at least Saturday, while the Vikings have closed their facility until they have further test results.
On Thursday, the NFL postponed the Steelers' game at Tennessee until later in the season after one additional Titans player and one personnel member tested positive for COVID-19.
At first the league said it hoped to play the game on Monday or Tuesday. The NFL said a new game date would be announced "shortly."
Four Packer players who spoke with reporters in Zoom video calls this week – center Corey Linsley, tight end Robert Tonyan, defensive back Chandon Sullivan and inside linebacker Ty Summers – confirmed that LaFleur and the Packers staff reiterated to them the importance of remaining vigilant and avoiding unnecessary contact with the outside world.
"Just continue to be safe and continue to wash our hands. Limit our access to outside people, going to restaurants and bars. Just continue to do the same things we've been doing," Sullivan replied when asked what the coaches' message had been. "We don't want to put anybody at risk."
Added Summers: "I think the biggest thing we've got to remember is this is real. Regardless of what people's opinions are on it, there's people that are getting this, and at the end of the day, people who have it, they can't play. It's all about being smart. I know right now Green Bay's got a really high number, so Coach has been making an emphasis just for us to be smart, recognize where we're going, who we're around. That way, we don't bring that in here. We enjoy playing football. We'd like to keep playing."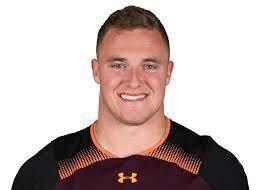 The Falcons had their own COVID-19 development last week, when defensive back A.J. Terrell's positive test led to concerns about the Falcons' game against the Chicago Bears being played. Terrell was placed on the reserve/COVID-19 list, the game was played – with the Falcons blowing a fourth-quarter lead for the second straight week – and the potential crisis was averted. Whether the Titans, who placed defensive tackle DaQuan Jones, long snapper Beau Brinkley and tight end Tommy Hudson on the reserve/COVID-19 list Tuesday, can do the same remains to be seen.
The NFL has done a remarkable job of avoiding COVID-19 outbreaks so far this season, using daily testing since July 28 to identify cases quickly and quarantine those who test positive. That's why LaFleur was preaching vigilance to his players while praising them for doing well so far.
Speaking to reporters on his own Zoom video call before news of the Titans' positive tests broke, LaFleur had acknowledged his concerns as Wisconsin's positive test numbers – especially in Green Bay and Brown County – have spiked.
"I think we always have to be very, very mindful, especially where we're at in our area right now. If you look at the numbers, we're one of the highest in the National Football League per capita," LaFleur said. "Our guys have done an outstanding job of being disciplined, of taking care of themselves.
"Really, it comes down to putting the team first, and we've got to continue to do that. Because all it takes is one guy. If one guy gets it, it can take down this whole operation. So our guys have done an outstanding job, and we've got to continue to be that way."
Speaking in an interview with Green Bay ABC affiliate WBAY-TV, Dr. Ashok Rai, the president/CEO of Prevea Health, expressed grave concern that Wisconsin's statewide positive test rate was at 22% on Tuesday – the state's highest since May. Brown County, meanwhile, had 222 new confirmed cases Tuesday with a 14-day rolling average positivity rate of 15%.
"I would say right now that we're in a nightmare situation in Brown County," Rai said. "The whole country's looking at us. That percent positivity, the hospitalizations combined with it, it's a nightmare right now.
"Despite testing twice as many people per day than we were doing at that time, we just don't have human behavior on our side. With just such wide community spread, once again, without human behavior on our side, it's hard to get control of it."
For his part, Linsley is happy to do whatever is necessary – including spending next week's bye week in Green Bay, something players have always been loath to do under normal circumstances – to keep playing games.
Now in his seventh NFL season – and the last year of his contract – Linsley said it's not just about being a good teammate. It's also about good business.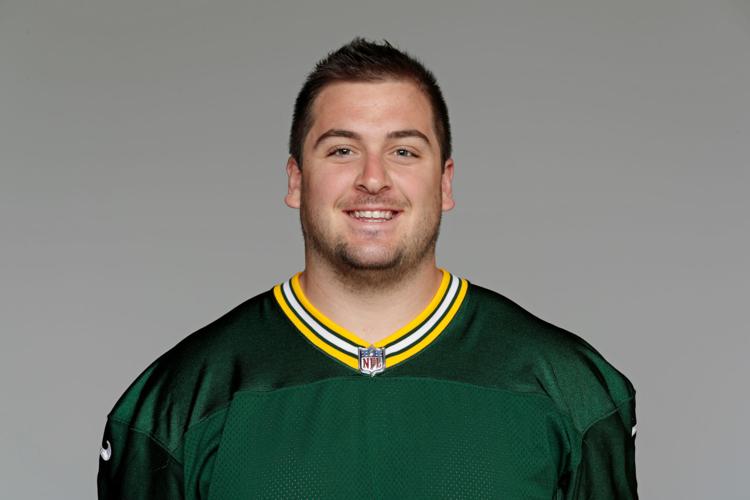 "I'd be lying if I didn't say that I wasn't concerned," Linsley said. "Me personally, I try to listen to medical professionals. I know that some people aren't a huge fan of that right now. But it's just being mindful of where you are. For us, I mean, if we get COVID, that's money out of our pocket."
Be the first to know
Get local news delivered to your inbox!