GREEN BAY — If there is one theme Aaron Rodgers has hit on time and time again this season, it has been how impressed he's been by so many of his lesser-known teammates' unselfishness in accepting their not-so-glamorous roles.
The Green Bay Packers quarterback seems to talk about just about every time there's a microphone in front of him, insisting that those role players have been the unsung heroes of the season and have been just as important to the team getting to Sunday's NFC Divisional playoff game against the Seattle Seahawks at Lambeau Field as he, Davante Adams, Aaron Jones and the Smith Brothers have been.
But amid questions about his own performance this season – statistically subpar by his standards – to some degree, Rodgers has had to accept a less-starring role himself.
Perhaps it won't be that way in the years to come in coach Matt LaFleur's offense, but as Rodgers has acknowledged multiple times this year, his job has been to make the proper adjustments at the line of scrimmage, check to plays – often running plays to Jones – that make sense against the opponent's defensive look, and then make a few of those special signature Rodgers throws when it counts.
So while a berth in the NFC Championship Game may indeed ride on whether Rodgers, a two-time NFL MVP and the Super Bowl XLV MVP, can conjure up some magic in the team's first trip to the postseason since 2016, he said that doesn't expect to have to win the game by himself or best Seahawks quarterback Russell Wilson mano-a-mano.
"It is for TV ratings and the advertisements," Rodgers said when asked if the game comes down to Rodgers vs. Wilson. "Playoff games are won as a team. Obviously, the quarterback gets a lot of attention and we understand that. That's why we play the position – because we want to have an impact on the game every single play.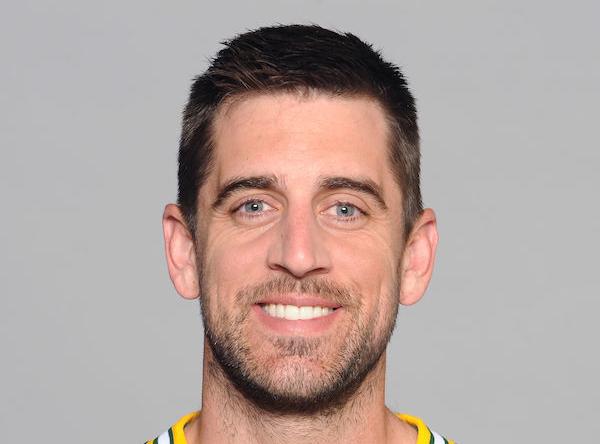 "You grow up dreaming about being Joe Montana and Steve Young and Michael Jordan, not just because they're iconic players, but because they have the ball in their hands. That's what it's all about."
Rodgers finished his first season in LaFleur's offense having completed 353 of 569 passes (62.0%) for 4,002 yards with 26 touchdowns, four interceptions and 36 sacks for a passer rating of 95.4 — his third-lowest single-season passer rating of his career. But during the Packers' five-game winning streak to close the regular season, Rodgers completed 108 of 189 passes (57.1%) for 1,180 yards with eight touchdowns and two interceptions (85.4 rating).
And yet, the Packers still won all five of those games, in part because Jones carried 88 times for 457 yards and five touchdowns – an average of 5.2 yards per carry and 91.4 yards per game. Jones had three of his five 100-yard rushing games of the season during that stretch.
"They're really well-balanced on offense. More balanced than they've been because of Aaron Jones," Seahawks coach Pete Carroll said. "He's made such an impact, he's been such a special player in the run game, it's just balanced them out. Aaron Rodgers hasn't had to rely so much on making all the special plays and scrambling around to create the explosions. They're getting that just by handing the ball off. I think that's what every quarterback needs. And he certainly has benefited from it."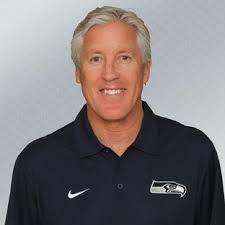 During his regular Wednesday session with reporters, Rodgers was reminded that his predecessor, Brett Favre, went through a similar role-changing season in 2003, when running back Ahman Green set the single-season franchise record for rushing yards (1,883), went over 2,000 total yards from scrimmage (2,250) and scoring a franchise-record 20 touchdowns – one more than Jones had this season.
You have free articles remaining.
When it was pointed out to Rodgers that Favre didn't always like his decreased role in the offense's success that year, Rodgers tacitly acknowledged that he's had to adjust, too.
"I love winning. And whatever it takes for us to win, that's the most important thing," Rodgers said. "I'm the age now (36) I believe that Brett was when I was drafted (in 2005) and obviously I'm closer to the finish than the beginning. The most important thing is winning, and I know how difficult a couple of those years were when we weren't winning and how the last couple years were here.
"Winning is a cure-all, and if you truly care about the squad and embrace your role, then you feel like you're part of something special. And I feel like that I have been this year. It's been a lot of fun."
Even so, with the Packers not needing him to carry the team the way he did during the 2016 team's run-the-table run to the NFC Championship Game, there seems to be more doubt about Rodgers' abilities than ever before among fans and outsiders. Has it affected him? Adams, for one, doesn't think so.
"I think when you're a great player and you're that level of player, the outside noise isn't a factor anymore. Because to get where you're at, a great deal has to do with your confidence," Adams said. "If you're confident in your abilities, you're not necessarily worried about making a bad throw. You're mad it happened, but you're not questioning yourself going into the next play.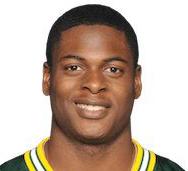 "As far as his role, obviously Aaron Jones has carried the team as far as the points we've scored this year. He's done a good job with that. But 12's still our leader. I feel like he's had a really good season – regardless of what the outside noise is. He's done a good job. And we obviously need that moving forward, too."
Asked what he needs from Rodgers on Sunday against the Seahawks, LaFleur replied, "Just to do his job, just like every other player out there. It's something we talked about. You don't want to try to do too much. I think you have to let the game come to you. Just knowing your responsibility, knowing what's expected of you and trusting not only yourself, not only your training, but your teammates around you. Everybody's got to do their job. They've got to do their 1/11th."
Rodgers has often said that players earn their paychecks during the regular season and write their legacies in the postseason. Having won one Super Bowl already Rodgers knows the rarefied air quarterbacks enter when they win multiple NFL titles.
"It's on my mind every day. That's why we play the game," Rodgers said of his desire for another title. "That's why you put in the time in the offseason. That's why you do the little things. It's to put yourself in this position, where we're two games away from being able to compete for that.
"I'm 36, I know what this is all about. This is an important opportunity for us. I feel like I've got a lot of really good years left, but you never know. A lot of things happen year to year. We've had some great teams that have been an injury away or a play away from being special, so I want to make the most of this opportunity."