GREEN BAY – Even a day later, it was nearly impossible to encapsulate all that the Green Bay Packers offensive line experienced – good and bad – as a unit during Sunday's 43-34 victory over the Minnesota Vikings at U.S. Bank Stadium.
They lost starting right guard Lane Taylor, one of the best comeback stories of training camp, to a season-ending knee injury, as head coach Matt LaFleur confirmed Monday afternoon;
They saw just how versatile second-year lineman Elgton Jenkins can be, as he moved from his usual left guard spot out to right tackle to start in place of an injured Billy Turner, then moved back to left guard when his fill-in starter there, Lucas Patrick, departed with a shoulder injury;
They saw veteran right tackle Ricky Wagner, who wasn't part of what LaFleur considered his "best five" to start the game, come on in relief and play well;
They got a glimpse of rookie guard Jon Runyan, who took over for Taylor at right guard and held his own, despite only working at left guard all training camp;
And they learned that Runyan was an eighth-grader when the quarterback he was protecting Sunday, Aaron Rodgers, was leading the Packers to the Super Bowl XLV title in February 2011.
LaFleur called Taylor's injury "significant" and said his "heart goes out to him" after seeing Taylor suffer a season-ending biceps injury after two games last season and now to have his 2020 season end after one game. Taylor took a significant pay cut to return this season, then responded by outperforming both Turner and Wagner in camp during the team's three-way battle for the two starting positions on the right side of the line.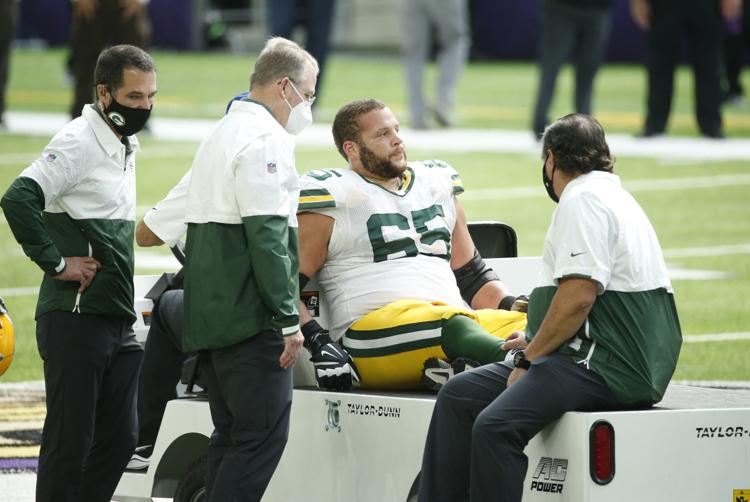 "Just battling back from the significant injury that he had last year and to get to a position where he was in our starting lineup, certainly he will be missed," LaFleur said. "I feel bad for him as an athlete, as a man. It takes a lot to come back from a significant injury and he put the time in and put himself in a great position to have a great year. It's always tough to see when somebody goes down."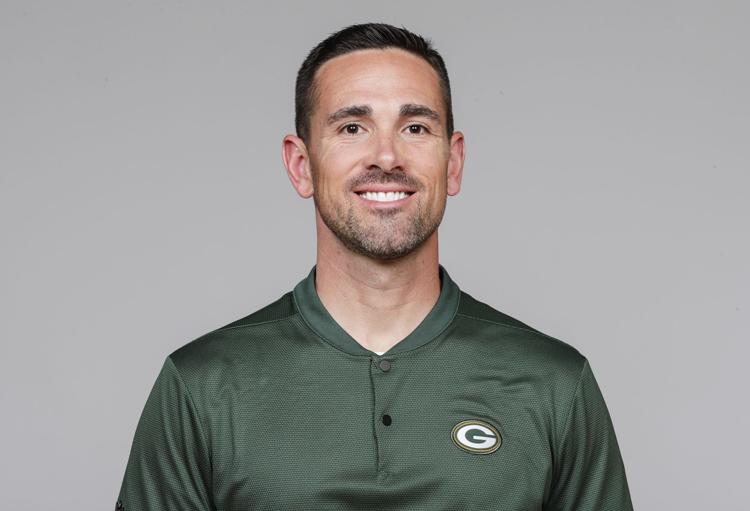 It was heartening, though, that the Packers were able to juggle their line and still protect Rodgers, who wasn't sacked and put up eye-popping numbers (32 of 44. 364 yards, four touchdowns, no interceptions, 127.5 passer rating) with a makeshift line that was down to center Corey Linsley, left tackle David Bakhtiari and Jenkins in their regular spots by game's end.
"It was super encouraging to see Rick Wagner get in there and Jon Runyan and watch Elgton move from right tackle back to left guard. Obviously missing Billy Turner is not easy, either, and hopefully we get him back in the fold here sooner than later," LaFleur said. "I thought everybody did a great job, and that's going to be important for us moving forward. Again, it's only one game, and so our guys are going to have to put consistent performances like that together on a weekly basis."
How the line will look this week against the Detroit Lions in the Packers' home opener at Lambeau Field remains to be seen. LaFleur said the Packers are "hoping" to have Turner, who suffered a knee injury in an Aug. 30 practice inside Lambeau and was inactive against the Vikings, back in the lineup. If Turner can go, that would give the Packers another option, as he could play either right guard or right tackle.
Patrick's shoulder injury is not considered serious, the NFL Network reported, so the Packers could start Turner, Wagner or Jenkins at right tackle, and they would have Turner, Patrick and Runyan as options at right guard in Taylor's spot.
"Coach Steno (offensive line coach Adam Stenavich) gives us a speech every year – at least the two years that he's been here – about guys having to be ready and how you have to prepare every week like you're going into the game to play," Linsley said. "Because if you're coming into the game and you're not prepared, you're on national television, you're in the spotlight, everyone is going to see, and you're affecting everybody else, all other 10 guys that are out there.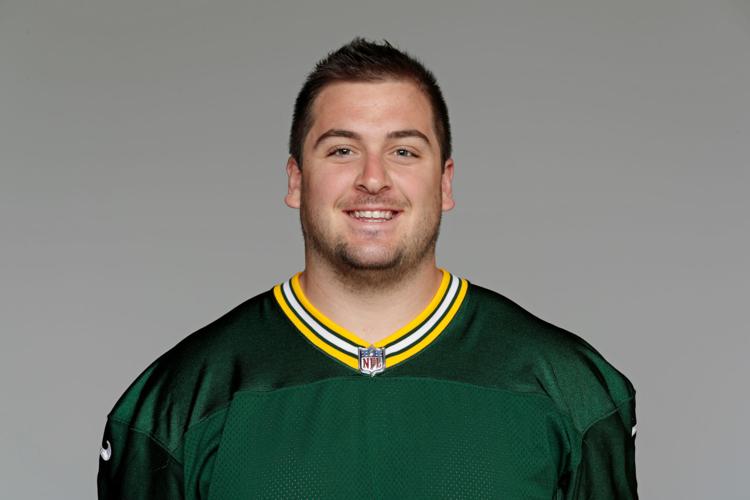 "I think we've always done a pretty good job in our room at each guy holding himself to that standard and preparing themselves like that they're coming into the game."
Linsley did admit that the Packers benefited from the bizarre COVID-19 conditions at U.S. Bank Stadium, with no fans and therefore none of the troublesome crowd noise that normally forces the Packers to use their silent snap count. That certainly helped Runyan, who not only hadn't practiced at right guard but would have had an even tougher task operating with a silent snap count.
"It really ended up benefiting us when it came time for the other guys to step up and come in that they didn't have to deal with the silent count mechanics and the struggle that the atmosphere and the fans bring along with it," Linsley said. "(Not having fans) was a wild feeling. You're just so used to it. I didn't think it would impact me as much as it did. But it definitely played into our advantage when it came time for guys to come into the game."
And then there was Runyan, the son of the longtime NFL offensive lineman of the same name who played for Houston/Tennessee, Philadelphia and San Diego during a 14-year NFL career. The younger Runyan had grown up around his dad's teammates, but little did he know his NFL debut would come protecting Rodgers, whose 16-year NFL career overlapped with the elder Runyan's by a few years – and who was leading the Packers over the Pittsburgh Steelers in Super Bowl XLV before the son was even a high-schooler.
"It's insane," Runyan Jr. said, pointing out that he didn't even work with the No. 1 offense at all during training camp. "I remember being in eighth grade and watching Aaron win the Super Bowl. I was sitting there on my couch. Now I got thrown in my first NFL game I ever dressed, I'm in charge of protecting him.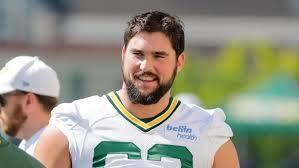 "It's kind of crazy how life works sometimes. That was my first snaps with the first-team offense, first snaps with Aaron, with all the guys. I think I handled myself pretty well. It was a little nerve-racking at first. There weren't any fans in the stadium, so that helped a little bit too with communication, but it felt good to get out there.
"I did have butterflies but I think I got them knocked out of me (quicky). When I got in there, it was just back to playing football. This is what I came here to do and it was just exciting. I had a lot of fun doing it."
Be the first to know
Get local news delivered to your inbox!