SANTA CLARA, Calif. – Aaron Rodgers doesn't know how many more years he has left, and he doesn't know how many more times he'll be within one victory of the Super Bowl.
But the Green Bay Packers 36-year-old, two-time NFL MVP quarterback does know this: The 2019 season meant a lot to him.
"This one will always be special," Rodgers said. "Because it became fun again."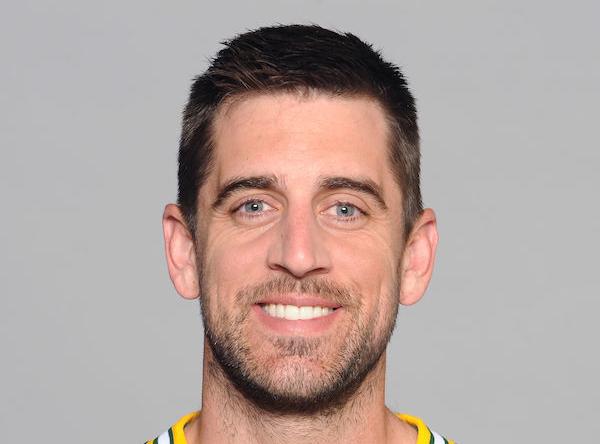 Even though it ended with his third straight defeat in an NFC Championship Game with Sunday's 37-20 loss to the San Francisco 49ers at Levi's Stadium.
"You realize how difficult it is to get here, but the beauty in this sport is it's a true team sport. You're relying on so many other people," said Rodgers, who led the 2010 team to the Super Bowl XLV title but has since lost the 2014, 2016 and now 2019 NFC Championship Games at Seattle, Atlanta and San Francisco, respectively.
"It's always a challenge. That's why this game is a beautiful game because there's so many uncertainties and it takes so many different people to get to this point. I wouldn't say this was our most talented team, but neither was 2010, and we just found a way.
"We found a way a lot this year."
They did not find a way Sunday, however, digging themselves a 27-0 halftime deficit with inept play on both sides of the ball. On defense, they let 49ers running back Raheem Mostert for 220 yards and four touchdowns. On offense, they converted only 3 of 9 third-down situations and committed two turnovers – a fumbled exchange between center Corey Linsley and Rodgers, and a Rodgers interception intended for Geronimo Allison.
Even so, the Packers cut the lead to 31-20 in the second half and might've had a chance to make things interesting in the fourth quarter with another defensive stop.
"It felt like we were rolling on offense. We were getting chunk plays, converting third downs, getting the ball to Davante (Adams)," Rodgers said. "I felt like we just needed something to go right there and give us a chance. It would have gotten really interesting with a stop and a score to get to a one-score game. But we just couldn't do that."
Change is coming
With a number of needs – particularly at the skill positions on the offensive side of the ball – and a host of familiar faces set to become unrestricted free agents, the Packers know that the 2020 roster could look significantly different. Among the veteran free agents are kicker Mason Crosby, right tackle Bryan Bulaga, inside linebacker Blake Martinez, cornerback Tramon Williams and tight end Marcedes Lewis.
"It's just tough. You can't hide it," a tearful Martinez said in the locker room after the game. "My contract is over after this. It was a special place for me. This is a special place to me. It gave me my opportunity. I love Green Bay and the fans. Everything about it, the players, the team – this year was something special to me with the guys we had. I never had a great of guys like this who wanted to win and be better every day. It was awesome to lead this group. Whatever ends up happening in free agency, I'll never forget this year."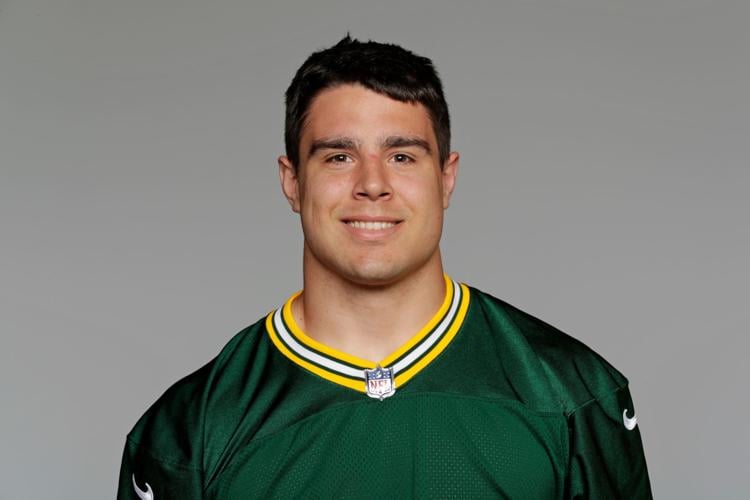 Bulaga persevered through a host of injuries and managed to start every game except last week's NFC Divisional playoff win over Seattle, when he was ill. He reiterated Sunday night that he will play in 2020, whether it's in Green Bay or elsewhere.
You have free articles remaining.
"It's been home," Bulaga, a 2010 first-round draft pick, said of Green Bay. "Started a family, pretty much became a real adult in Green Bay, bought my first house, got married, had kids. It's been fantastic. I'm not sure if this is it or not, but we'll cross that bridge when we get there and see what progresses."
Said left tackle David Bakhtiari: "He's basically for me the last kind of piece to the old guys on the line when I came in as a rookie. He helped me without even knowing it grow and turn into the player I am today. He's my right tackle, my tackle tandem. I don't even want to think about not working with him. I'm going to think positive thoughts and think he's going to be here and be a Packer for life."
Amos, Alexander injured
The Packers lost half their starting secondary during the game as safety Adrian Amos suffered a pectoral injury and cornerback Jaire Alexander sustained a thumb injury.
Neither player returned, although Amos did stay in the game for several plays after his injury, which occurred as he was tackling 49ers running back Tevin Coleman during the second quarter. Coleman was also injured on the play and left the field on a motorized cart with what appeared to be a serious shoulder injury.
Alexander left the Packers locker room with a cast on his right hand and confirmed to the State Journal that he did indeed break his thumb.
"I'll be all right," he said.
Although the team activated safety Raven Greene from injured reserve on Saturday afternoon, he was inactive for the game. Fullback Danny Vitale (knee) was also inactive.
Third-down issues continue
After going an anemic 1 for 15 in third-down situations during their 37-8 loss to the 49ers back on Nov. 24 – including getting skunked while Rodgers was in the game, going 0 for 13 – the Packers' third-down troubles against the 49ers continued Sunday.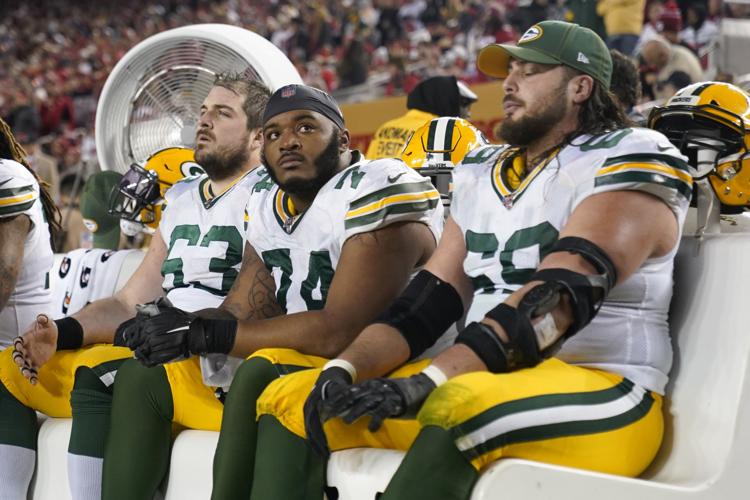 The Packers finished 3 for 9 in the game, but went 0-for-4 in the first half, contributing to their 27-0 halftime deficit.
Their troubles began on the opening drive, after gaining 23 yards on their first four plays and seemingly in a rhythm as they faced a manageable third-and-3 from their own 48-yard line. But Rodgers' pass to running back Jamaal Williams gained just 2 yards, and head coach Matt LaFleur opted to punt on fourth-and-1 from midfield instead of going for it.
"Usually when you throw a flat route, you're going to get a minimum of 3 (yards). Maybe, anywhere (up to) 6 yards. And we got two," LaFleur said. "It wasn't good enough. Again, I've got to go back and look at why it didn't work out. But that was obviously a big play just because we knew that was going to be important to start fast. If you go down and score, maybe you have a different game. I don't know. But, that definitely hurt us."