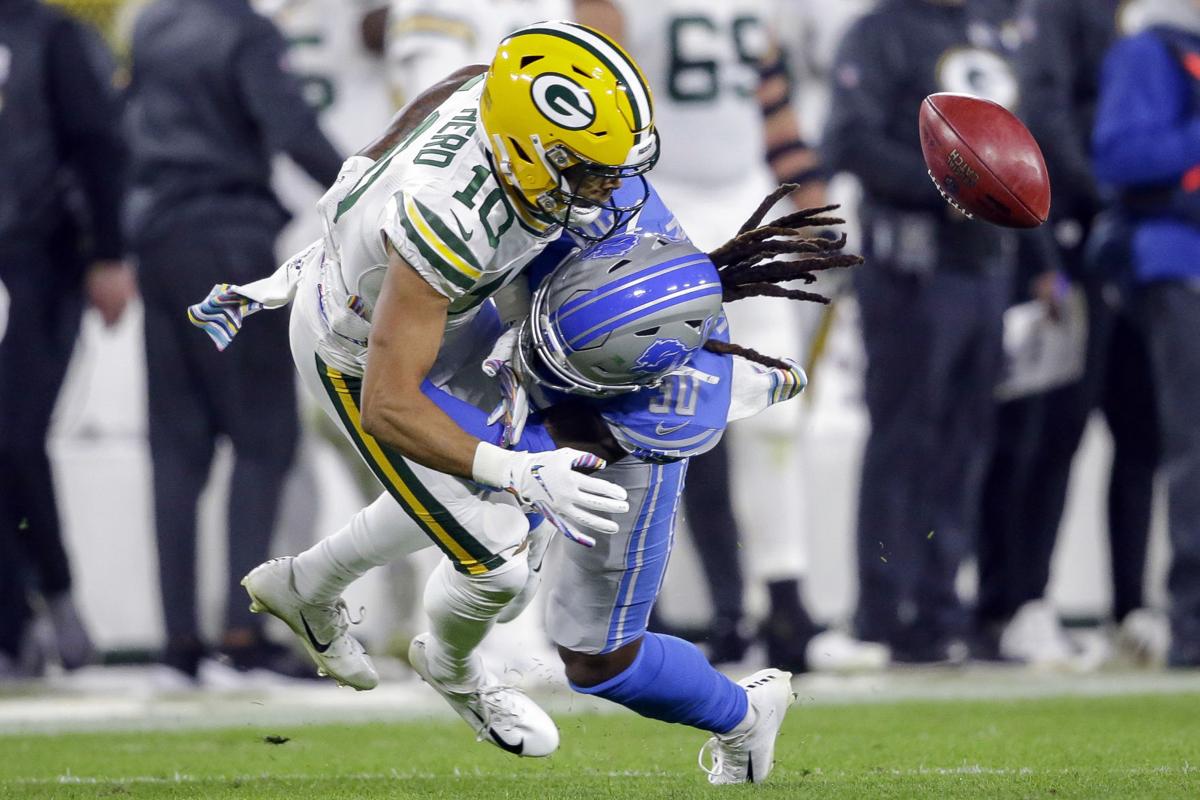 GREEN BAY — Aaron Rodgers is always watching. And Darrius Shepherd knows.
When you're on the practice field with him and the rest of the starters. When you're out there running with the scout team. When he's watching film of practice. When you're in meetings. When you're in the locker room interacting with your Green Bay Packers teammates.
And when it comes to Shepherd, the Packers second-year wide receiver, Rodgers has been particularly impressed with what he's seen – especially after what Shepherd endured last season, when he made the 53-man roster coming out of training camp but was demoted to the practice squad after eight games.
But what's impressed the two-time NFL MVP quarterback the most has been what he's seen Shepherd seeking out No. 1 wide receiver Davante Adams on a daily basis.
"He's the one who's always in Davante's ear, listening to what he's talking about," Rodgers explained this week, as the Packers prepared for Monday night's game against the Atlanta Falcons at Lambeau Field. "Damn near every time I come in the Hutson Center when we're starting practice, I walk in and do the same thing – put my helmet down, and 'Shep' is picking Davante's brain about releases and certain things.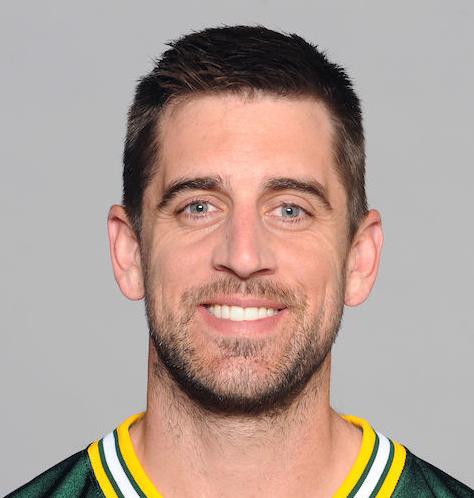 "Look, I try and pay attention as much as I possibly can, but that sticks with you. That impacts you. You're seeing just that desire to improve and get better. And then you see it on the field. You see him consistently using those releases, making plays. I'm really proud of him, just sticking with it, getting activated to the roster. And I do have a lot of trust in him."
Rodgers will need that trust on Monday night, with Adams by no means guaranteed of playing against the Falcons because of a hamstring injury (despite practicing for the second straight day Friday) and with No. 2 wideout Allen Lazard sidelined indefinitely following surgery to repair a core muscle injury earlier this week.
Signed to the 53-man roster off the practice squad late last week with Adams' status uncertain, Shepherd played 23 of the Packers' 62 offensive snaps – far more than the four snaps Malik Taylor, who made the roster ahead of Shepherd coming out of training camp, played. While he didn't catch a pass and was only targeted once, Shepherd certainly didn't do anything to reduce the coaches' confidence in him.
"Shep came in bigger, stronger, faster and more confident this year," offensive coordinator Nathaniel Hackett said. "He's a very smart, smart young man and I think he uses that to his advantage. He's also a grinder. Like, you have to take him out (during practice). He will stay in. It doesn't matter if it's scout team, it doesn't matter if it's with Aaron Rodgers, Tim Boyle, Jordan Love, he's going to be in there as much as he possibly can. He truly loves the game and I think you see that in his play. He's going 100 miles an hour every opportunity that he has, and I think that he's earned the right to be able to get out on that field."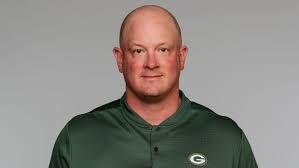 For Hackett to say that after what happened the last time Shepherd appeared on "Monday Night Football, almost a year ago to the day says a lot.
While he caught his first NFL pass (for 1 net yard) and the Packers escaped with a 23-22 victory over the Detroit Lions at Lambeau Field, Shepherd nearly cost the team the game with his role in a pair of turnovers: Fumbling a third-quarter punt, and letting a fourth-quarter Rodgers pass at the goal line to through his hands, off his facemask and into the mitts of Lions cornerback Justin Coleman for an interception.
For Shepherd, who earned a free-agent contract as a tryout player at the team's post-draft rookie camp, the mistakes and his ensuing demotion a couple weeks later could have sent him into a spiral that he may never have come out of. Instead, he redoubled his efforts to improve and show that game wasn't a true picture of the player he could be.
"Last year, there was a lot of highs and lows with the season and a lot of growth that had to be done to get to this point," Shepherd said Friday. "I always believed in myself, but having to go through last year really kicked in, 'Hey, this is what I want to do,' and I worked to get better. I'm excited to be in this position right now, back with the team."
Added Rodgers: "I'm very proud of Shep. Obviously last year, he had a great training camp, had basically one drop on a ball that was (thrown) a little behind him, and a lot of people tried to write him off. He had a phenomenal training camp. He really did. I mean, he was as productive as just about anybody in camp and I really like his approach."
Asked if he sees Monday night's game as a chance for redemption, Shepherd replied, "I'm not looking at it like that. I know it can be seen that way, but I'm just really focused on going out there, each play, knowing my assignment, doing my job and making the most of all the opportunities that I get. You can only play this game for so long, so I don't want to take it for granted."
Adams, meanwhile, has gone from being one of Shepherd's most passionate supporters last year to an even bigger believer in him now. Ask him whether the former undrafted rookie free agent from North Dakota will be up to the task on Monday night if he can't play, and Adams' answer is as quick as one of his at-the-line-of-scrimmage releases.
Not only does he still believe in Shepherd, but what he's seen from his protégé in the past 357 days has made him even more ardent in his support
"I mean, he's blown me away more this year than he did last year, honestly," Adams explained. "Last year, I don't know if I can call it a setback, but people kind of assumed he was whatever type of player just based off a couple plays that didn't go his way. But the attention to detail he brought coming into camp, I mean, the dude is so smart just naturally. And then you see what he does with it, his focus, the way he helps out other guys on the field, and this is only his second year in the league.
"Having that type of confidence and unselfishness to be able to help out other guys, he didn't let anything that happened last year rattle him. You could tell by the way he came in (that) his antennae were up and he wanted to come in and shut a few people up. And I feel like he's doing a good job of that."
NFL note
This NFL postponed this week's game between New England and the Super Bowl champion Kansas City Chiefs after positive COVID-19 tests on both teams. ESPN reported on Saturday that Patriots quarterback Cam Newton was among those contracting the disease.
The NFL said Saturday that the game, originally scheduled for 3:25 p.m. on Sunday, will be played on Monday or Tuesday. The league said the move followed "positive COVID-19 tests on both teams." The Patriots confirmed that a player has tested positive but did not reveal his name.
It it the second game this weekend that has been affected by COVID-19. The matchup between Pittsburgh and Tennessee was postponed because of an outbreak on the Titans; it is now scheduled for Oct. 25.
Be the first to know
Get local news delivered to your inbox!