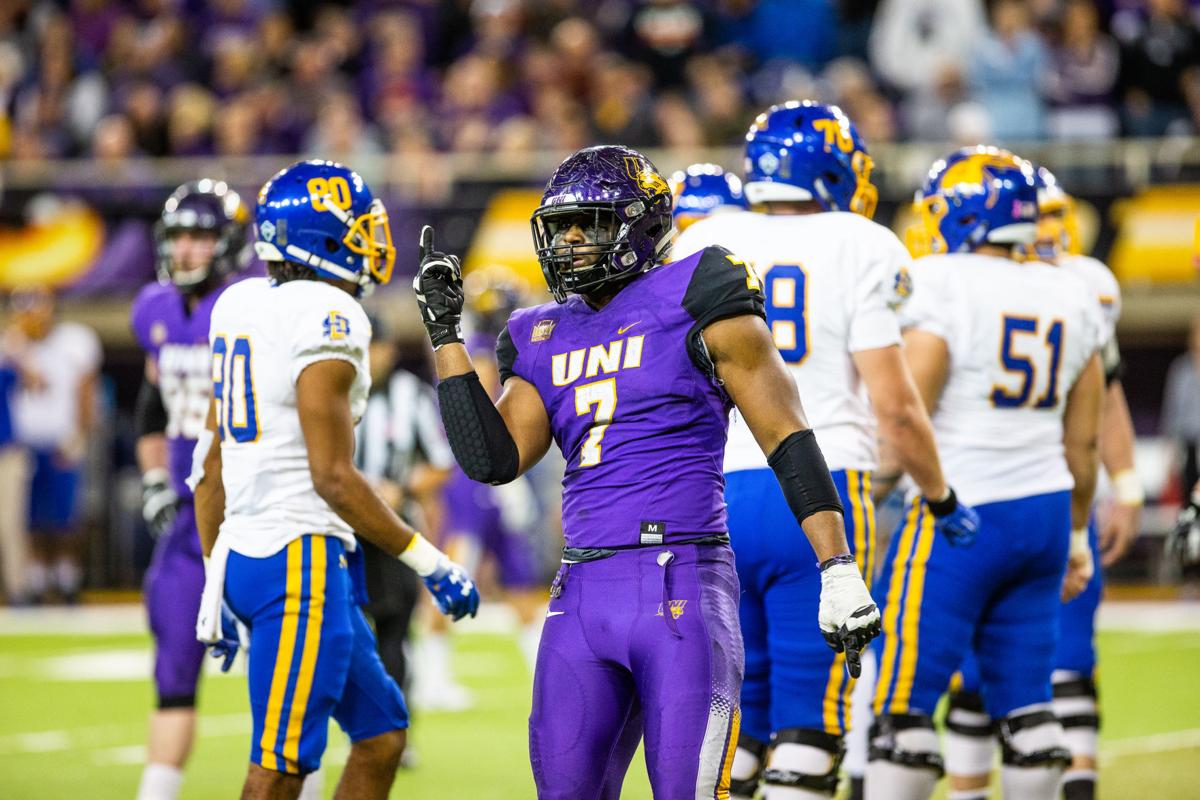 Like hundreds of other prospects, Rickey Neal Jr. will be in close proximity to his cell phone April 25-27.
The 2013 Horlick High School graduate is hoping to hear that phone ring when the NFL Draft is held during those three days in Nashville, Tenn. As a pass-rushing specialist for Northern Iowa, the 6-foot-2, 235-pound Neal developed a resume that should be appealing to teams.
As a senior last fall, the outside linebacker produced 24 solo tackles, 31 assists, 14½ tackles for loss, 8½ sacks for 62 yards in losses, eight quarterback hurries and three forced fumbles.
But the draft can be a dicey proposition and look no further than Racine County for some examples.
Park High School graduate Kevin Barry went undrafted in 2002, but the Packers signed him as a free agent and went on to name a play after him.
One year later, Burlington graduate Tony Romo was signed by the Cowboys as an undrafted free agent and went on to retire as one of the highest-rated passers in NFL history.
How will things shake out with Neal? His agent, Miami-based Austin Pfinniger, is cautiously optimistic his client will be in some team's camp this spring, either as a draft choice or a free agent.
You have free articles remaining.
"He's got a shot late round with his production," Pfinniger said. "I don't think he posted quite as well as we hoped for at his pro day (at Northern Iowa March 26), but he still has about six or seven teams that have been showing interest.
"You never know what could happen late in the sixth or seventh round. A lot of teams will take a shot on the guy they think has a high ceiling, like Rickey does because he never played defense going into college (Neal was a quarterback at Horlick).
"I'd say it's 50-50 (that he will get drafted)."
Tony Pauline of Draft Analyst was impressed by Neal in a piece that appeared Wednesday called, "Under-The-Radar Small-School-Prospects."
"Neal is a player I've admired on film the last two years," Pauline wrote. "He is a terrific pass rusher who accumulated 29.5 tackles for loss as well as 17.5 sacks the last two seasons. An explosive athlete who shows terrific speed off the edge as well as in pursuit, Neal turned in a solid pro day by timing 4.75 seconds in the 40 and 7.29 seconds in the three-cone."
Neal, who worked out with the Chicago Bears last Friday, is trying to become the first player drafted from Racine County since Park graduate Jerry Woods in 1989. He is confident his phone will ring with that news some time next weekend.
"I'm 100-percent sure I'm going to be in a team's camp," Neal said.
Pfinniger also is encouraged.
"The people I talked to, they all like his film a lot," he said. "The most important thing is he's a good football player and he looks athletic on tape."