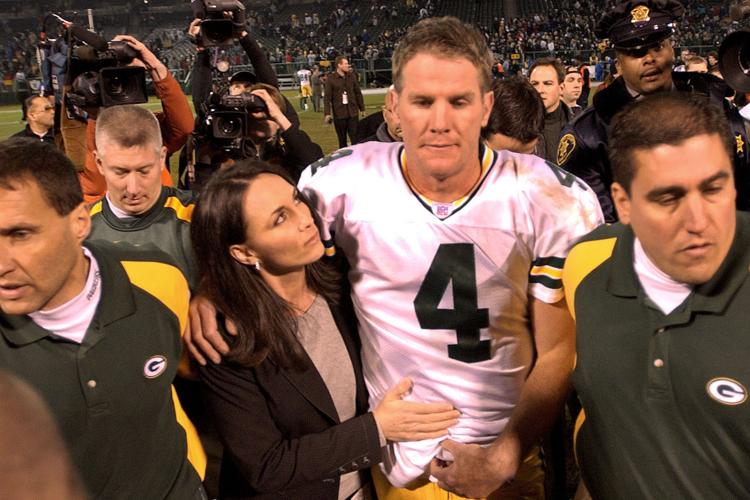 The performance was one of the last great moments in Favre's career in Green Bay that had featured a Super Bowl title following the 1996 season, another trip to the title game the following season and three MVP awards.
The Packers lost in overtime in the division round of the playoffs that season when Philadelphia converted a fourth-and-26 in the closing minutes to set up the game-tying field goal.
Favre threw four interceptions in a wild-card loss at home the following season.
Green Bay then drafted Aaron Rodgers in the first round in 2005 and Favre's tenure in Green Bay ended when he threw an interception in overtime that set up the game-winning field goal for the Giants in an NFC title game win at Lambeau Field.