Kansas City Chiefs tight end Travis Kelce (87) turns up field as Indianapolis Colts defensive back George Odum (30) and Indianapolis Colts cornerback Quincy Wilson (31) pursue in the first half on Sunday, Oct. 6, 2019 at Arrowhead Stadium in Kansas City, Mo.
Jill Toyoshiba/Kansas City Star/TNS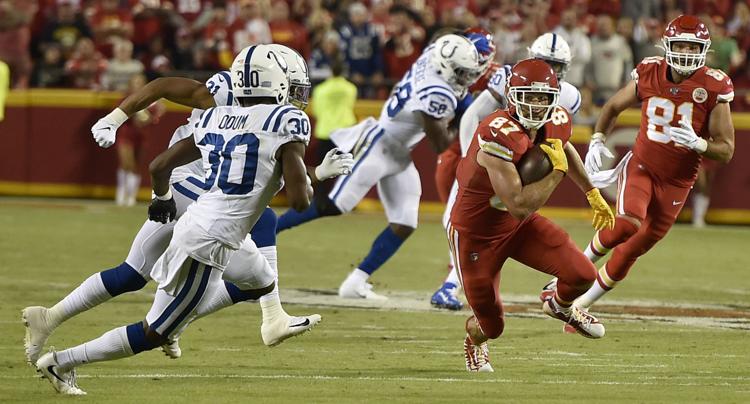 Tags
As featured on
KANSAS CITY, Mo. - First, this: No matter how exasperated he was and how fast he tried to atone, it was absolutely inappropriate for Chiefs tight end Travis Kelce to do what he did to offensive coordinator Eric Bieniemy during the 19-13 loss to the Colts Sunday at Arrowhead Stadium. A player can't do that, after all, because it suggests some combination of contempt and recklessness and selfish ...