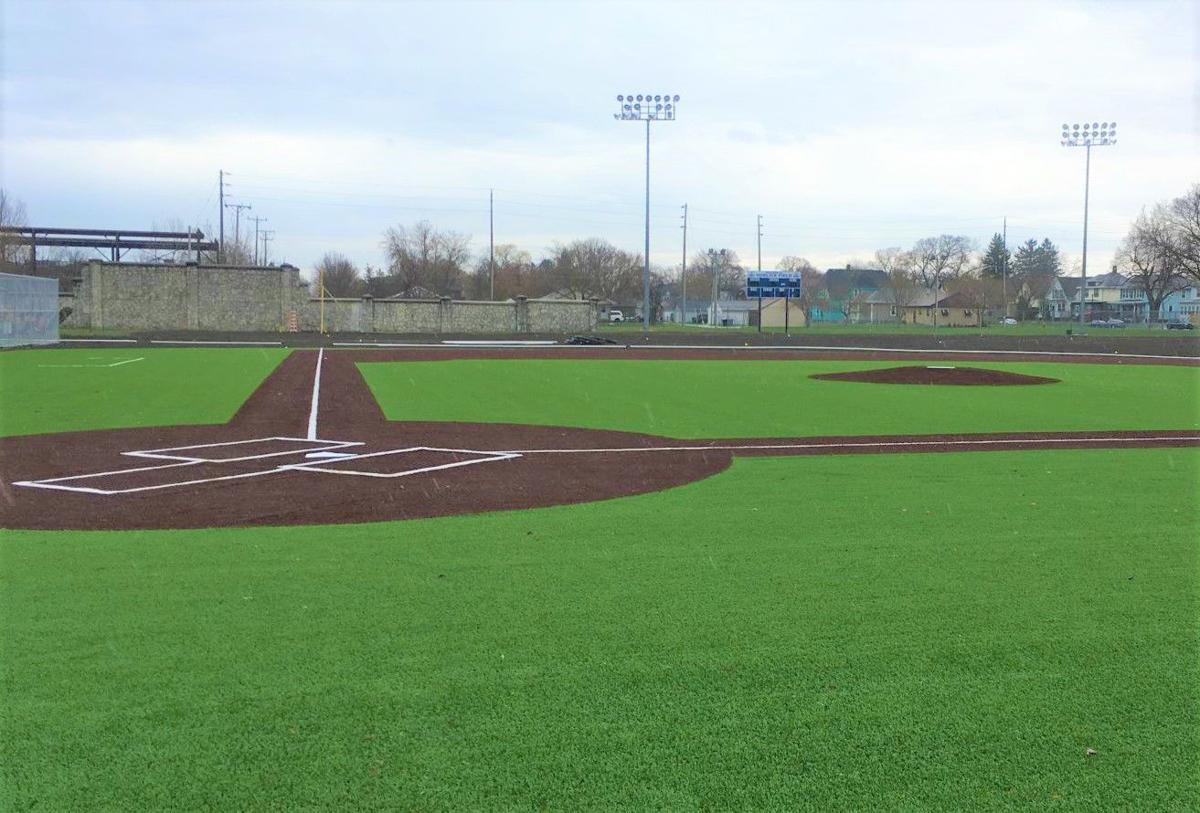 After years of increasingly desperate complaints that were met with no results, this much can be said with certainty: Horlick Field, that historic place at 1648 N. Memorial Dr., where the Green Bay Packers' Curly Lambeau once walked the sideline, is entering the 21st century.
The much-maligned football field, which became a battered mess for the season after a rainfall, will have its grass replaced with Astroturf from Dalton, Ga. The $1.2 million project, jointly funded by the Racine Unified School District and the City of Racine, will also include replacing asphalt around the field with concrete.
Work started in the middle of April and could be completed by July 1, according to Tom Molbeck, director of the Parks, Recreation and Cultural Services Department since 2012.
A little to the west at the venue, a baseball field that was also heavily criticized over the years is also receiving a welcome overhaul. An Astroturf infield is already in place. Sod is being added to the outfield, along with drainage work and the project, estimated to cost $450,000, could be completed by early June if there are no substantial weather delays, Molbeck said.
The work is welcome news for a community that has come to see Horlick Field as an historic jewel but recognizes the place is outdated. The venue will mostly retain the ambiance that makes it so appealing, yet it will be far more durable.
"The project is a partnership between the city and the Racine Unified School District," Molbeck said. "It's great to see two organizations work together to bring life to historic Horlick Athletic Field as well as to the players, coaches and spectators."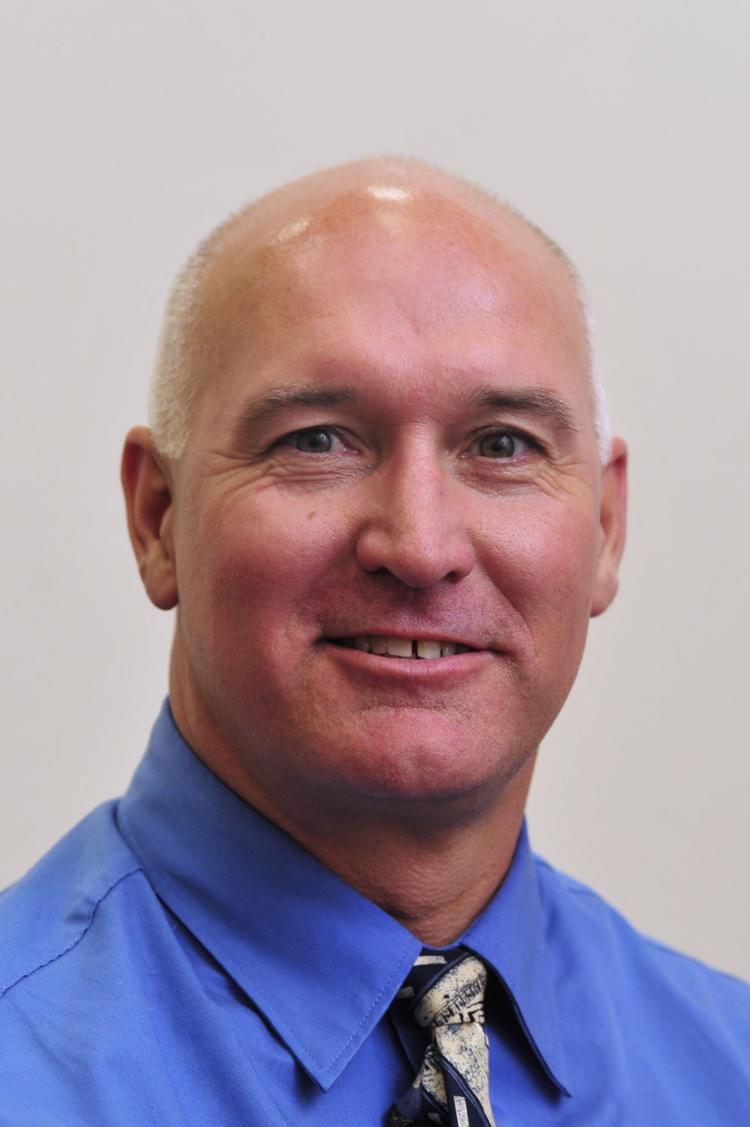 That new life Molbeck speaks of finally puts Horlick Field in line with surrounding communities. In Kenosha, for instance, the football fields serving Tremper, Bradford and Indian Trail high schools each have artificial surfaces. So does Union Grove High School.
In recent years, the St. Catherine's and Racine Lutheran football teams, have hosted their playoff games in Kenosha and Union Grove to avoid playing on the muddy quagmire at Horlick Field.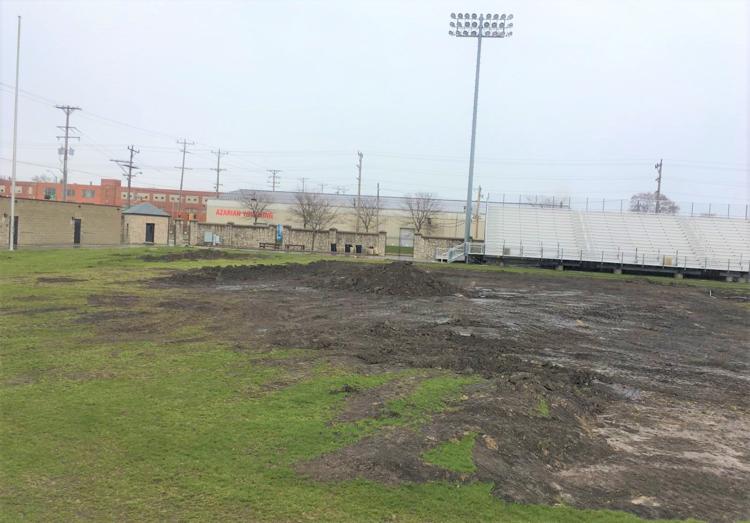 Of course, no one knows when football will resume with the COVID-19 pandemic. But when it does, the Racine Raiders along with the high school football teams which will host games at the renovated Horlick Field — Horlick, St. Catherine's and Racine Lutheran — will be playing on a faster surface that doesn't get worn down with use.
Molbeck understands that there's a certain appeal with the image of mud-splattered players battling it out in the trenches. But he also understands the importance of modern technology.
"People will always have pros and cons to the use of Astroturf," he said. "The city feels that it was time to make the move from natural grass to turf for many reasons.
"No. 1, the look and feel will bring new excitement to Horlick Athletic Field. No. 2, there will be the ability to schedule more games and events. No. 3, it will reduce the the number of cancellations. No. 4, there will be reduced maintenance time and dollars."
For the coaches who call Horlick Field home, it can't happen soon enough. And it's a tossup over who is looking forward to it more between the football and baseball coaches. Here are some of their views on the two renovations:
Football
Longtime Racine Lutheran coach Scott Smith was among those who grew tired of hosting playoff games in the mud at Horlick Field. When the Crusaders made their run at returning to the WIAA Division 6 championship game last season — they fell short after reaching Camp Randall Stadium the previous season — they hosted all of their games at Union Grove.
And during their 2018 playoff run, the Crusaders played their home playoff games at Indian Trail.
"Especially if gets rainy the night before, you knew the field was going to get ripped up for the next school," Smith said. "You don't want to play on turf that's unsafe for kids, so I'm just glad that they're finally deciding to do this.
"It's just a shame that all the communities around have turf for the kids. They can play soccer, they can do so many things on it and never damage the field. When you have grass, you can only play so many sports on it before it becomes almost unplayable.
"This will help the faster teams and it will be safer for the kids playing on it. When you have turf getting ripped up with pot holes in there, it's not easy to play on that stuff."
Horlick coach Brian Fletcher prefers natural grass, but understands the need for the venue to be brought up to date.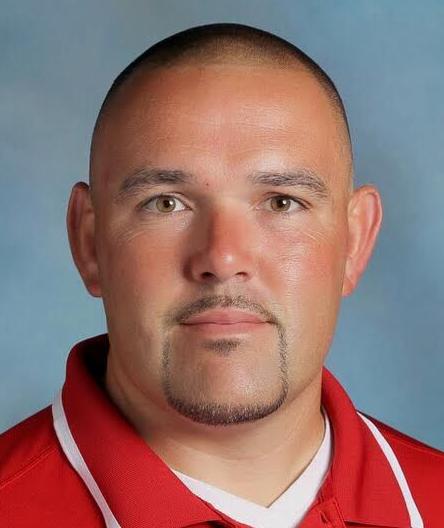 "There were definitely some updates that needed to take place," he said. "I like the grass. I like the natural turf. I always felt that Horlick Field had kind of a Lambeau-like aura to it with all the history and you kind of think that the natural grass just kind of fits that mold with that old historical field.
"But at the same time, there have been so many teams and places that have done turf and it really is a phenomenal surface to play on for the kids and it's a great asset for Racine.
"As much as I love the natural grass, I'm in full support of the turf. I think it will be really nice when it's all said and done."
Baseball
It could be argued that the baseball field at Horlick Field was even more problematic than the football field. The field was designed more for softball than baseball. There were no areas for pitchers to safely warm up during games. And teams arriving for a night game after an afternoon game had been played were routinely greeted by a mess.
"Horlick Field had that longer dirt infield," St. Catherine's coach Paul Pulera said. "The grass on the front part of it was a lot shorter because they used that diamond for softball with 60-foot bases. There was definitely a smaller infield and I thought that was a disadvantage to the infielders.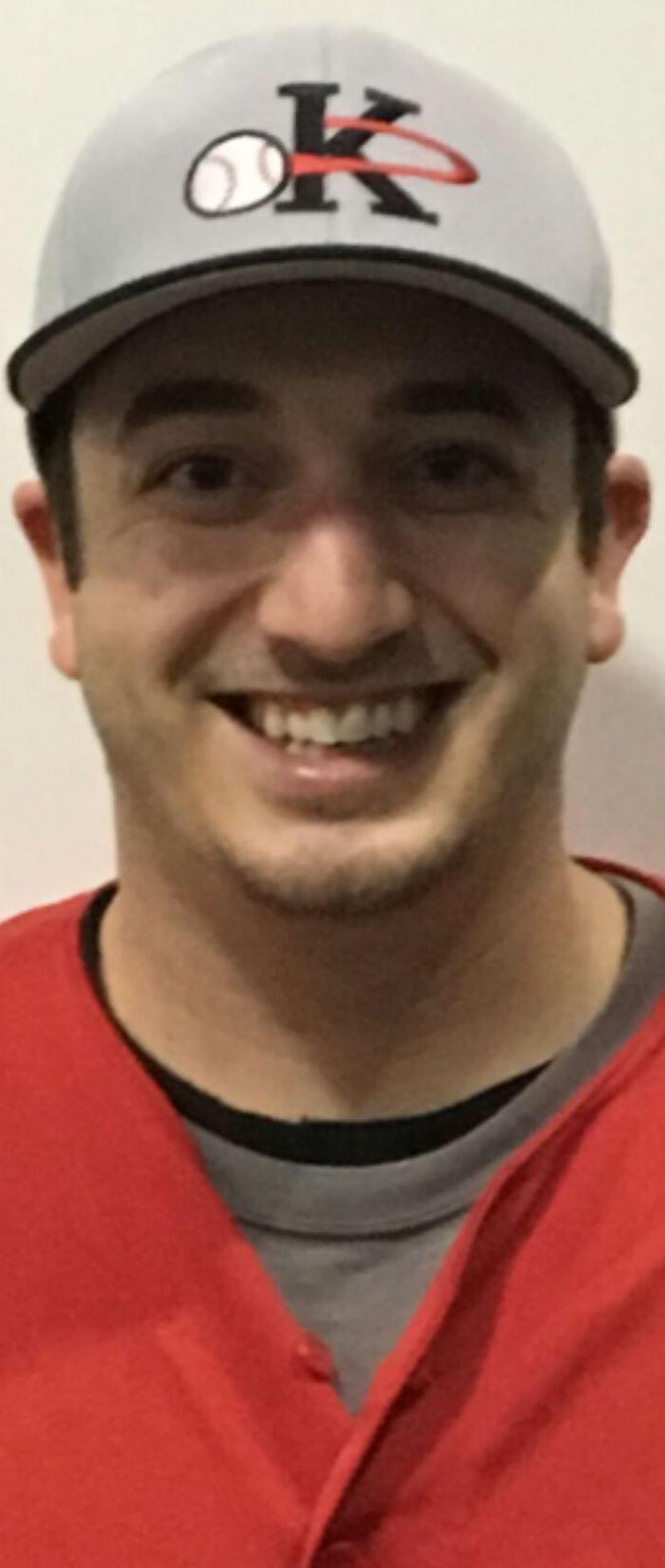 "And there's so many high schools on that field that when there's rainouts, it really backs everything up. So with having turf, it will get more games in, which is huge."
Jeff Wilson, coach of the Racine Lutheran-Prairie baseball team, had other issues with the field.
"To me, the biggest problem with Horlick was there was no safe place for a pitcher to warm up," he said. "When you warmed up before a game, you had to do it on the outfield grass somewhere off to the side.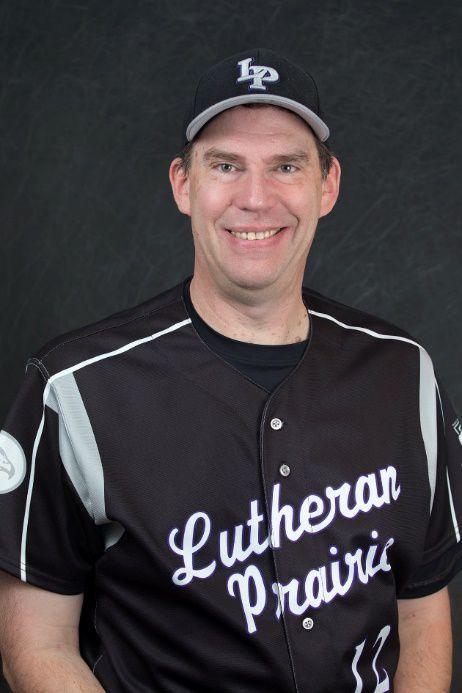 "The field didn't drain well, so it could be swamped, the ground was not even, you had nothing for a mound or even a pitching rubber you could use ... you'd gave to step off 60 feet and hope that you'd get it right.
"You had pitchers going out there (into a game) and it would take them an inning or two just to get the feel of their pitches, especially their curveball because they hadn't thrown off the mound yet.
That will all be in the past when baseball is able to be played again at the new field. The field will be regulation size for baseball. There will be bullpens attached to each dugout. Drainage will be improved.
And for both football and baseball teams that play at Horlick Field, a new era is almost here.
Racine Raiders
The Racine Raiders finished an undefeated season for the first time since 2016 with a 45-0 win over the Leyden Lions, Saturday night at Historic Horlick Field. 
Racine Raiders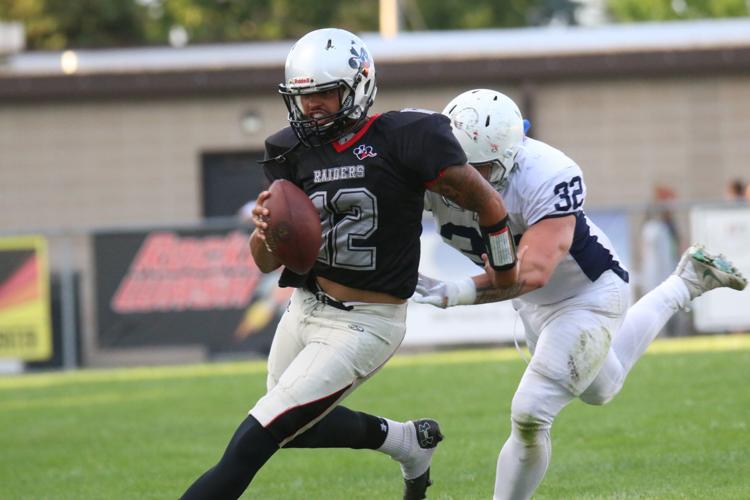 Racine Raiders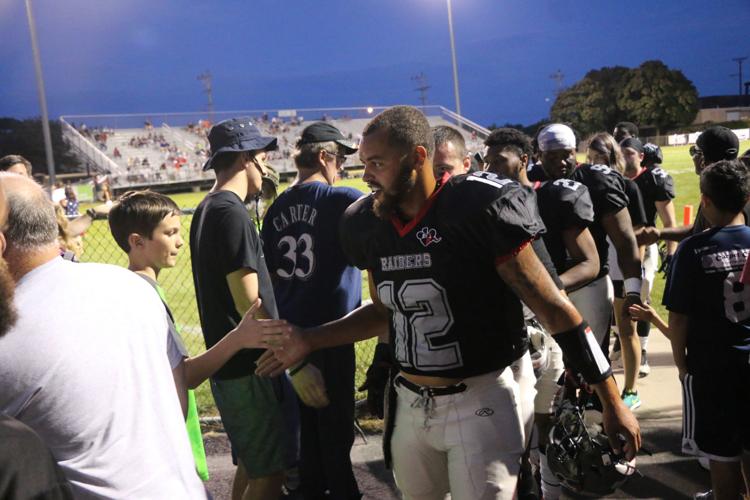 Racine Raiders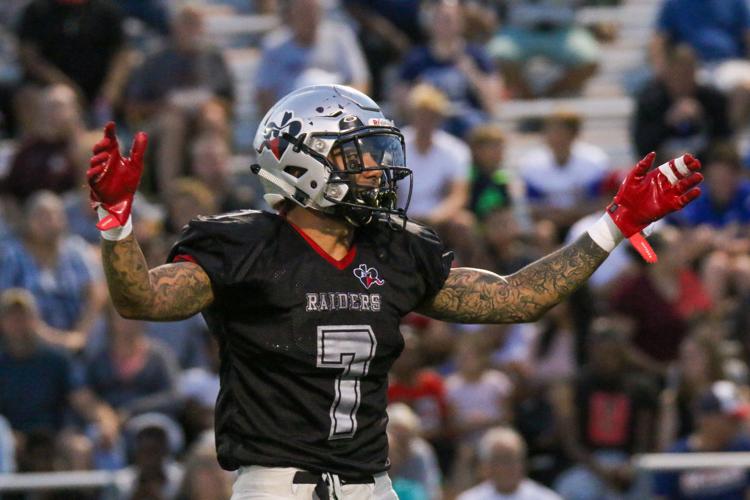 Racine Raiders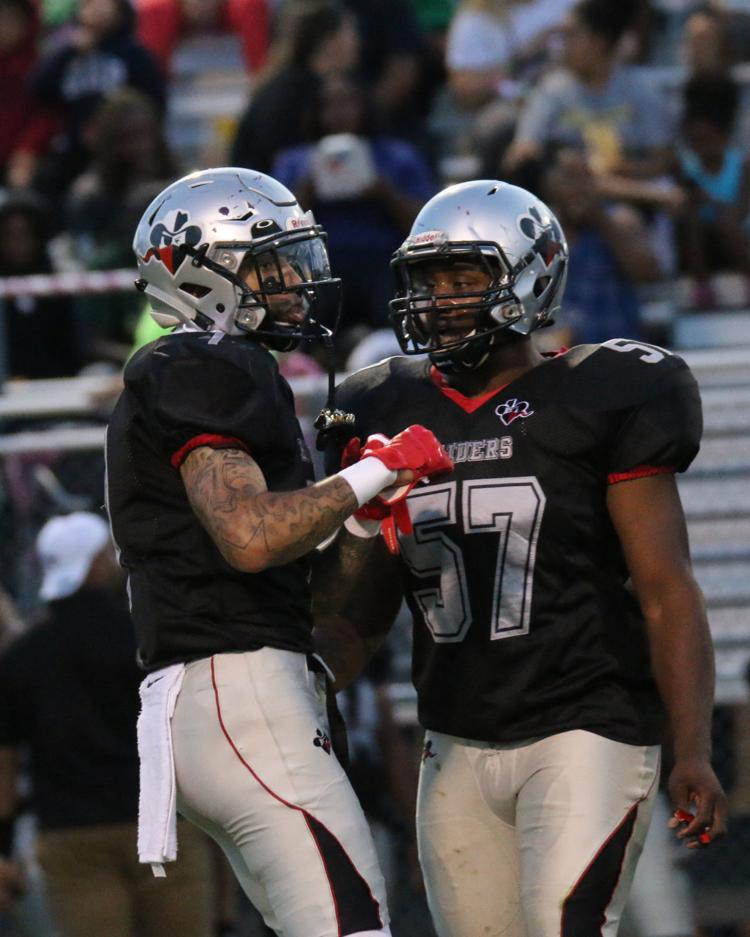 Racine Raiders
Racine Raiders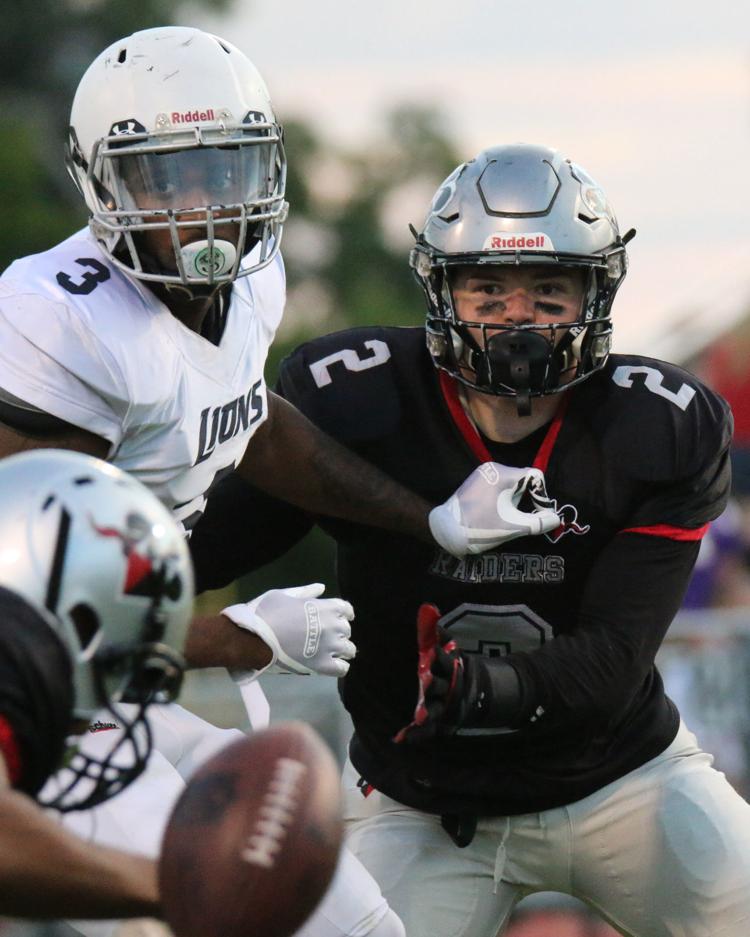 Racine Raiders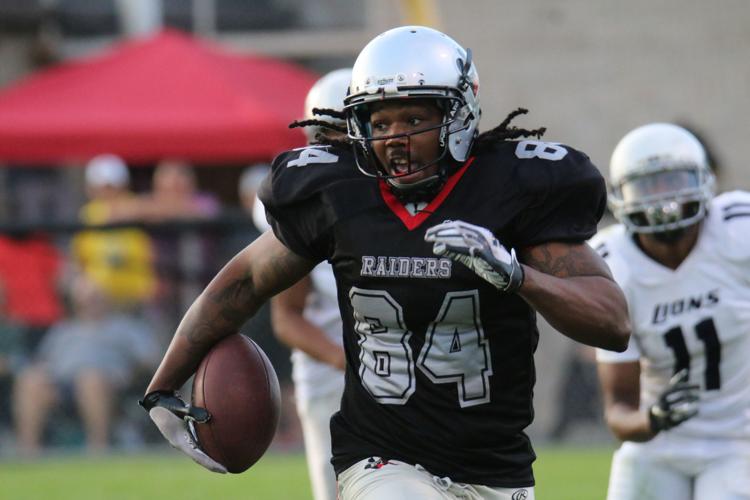 Racine Raiders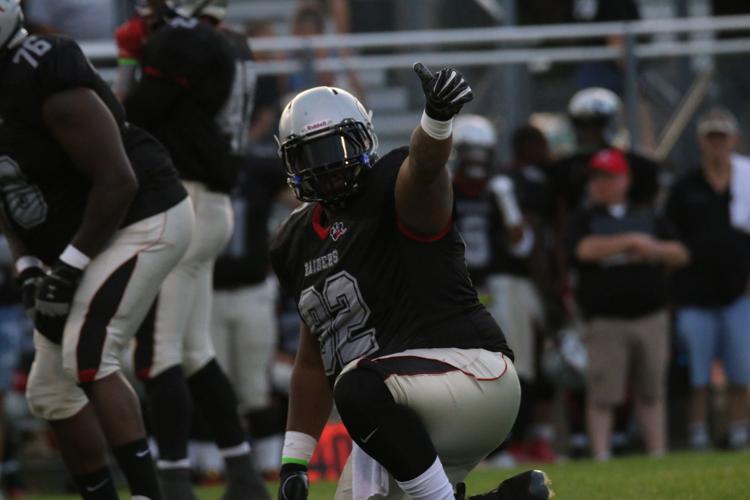 Racine Raiders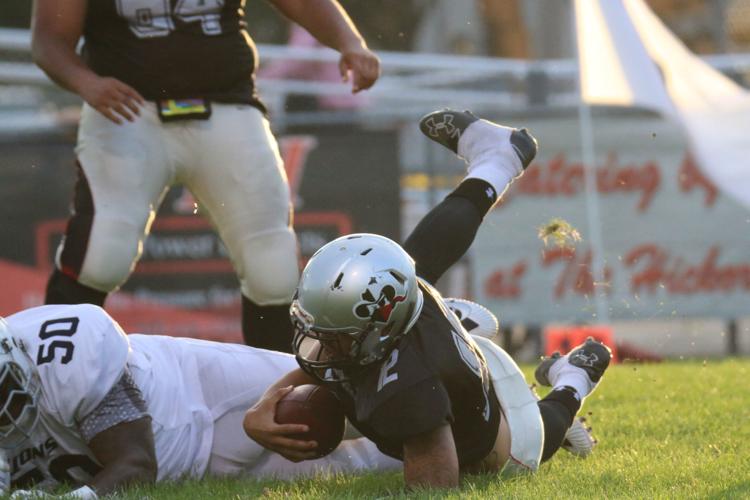 Racine Raiders
Racine Raiders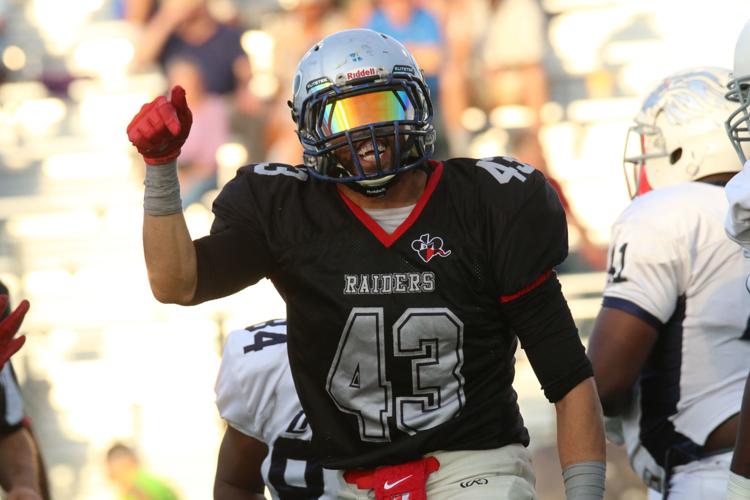 Racine Raiders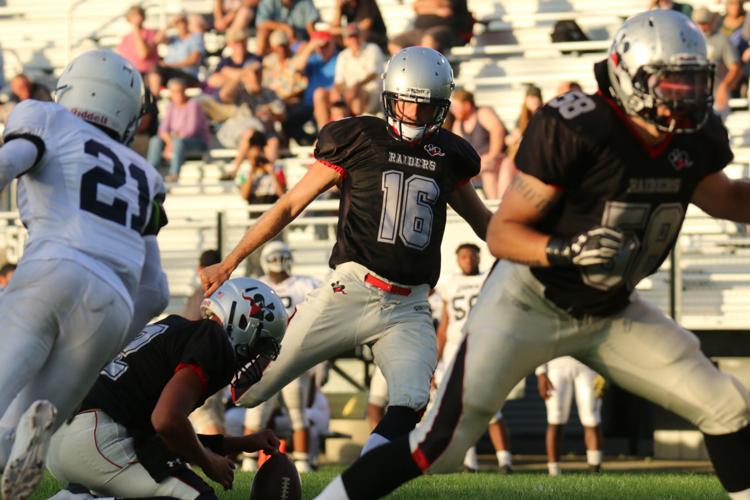 Racine Raiders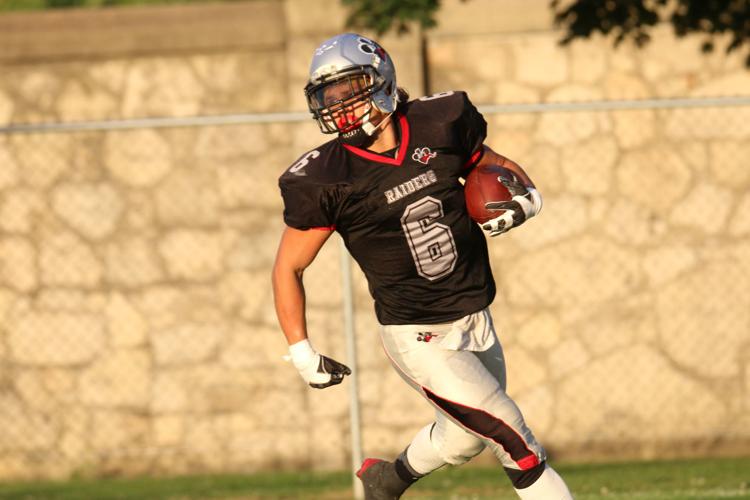 Racine Raiders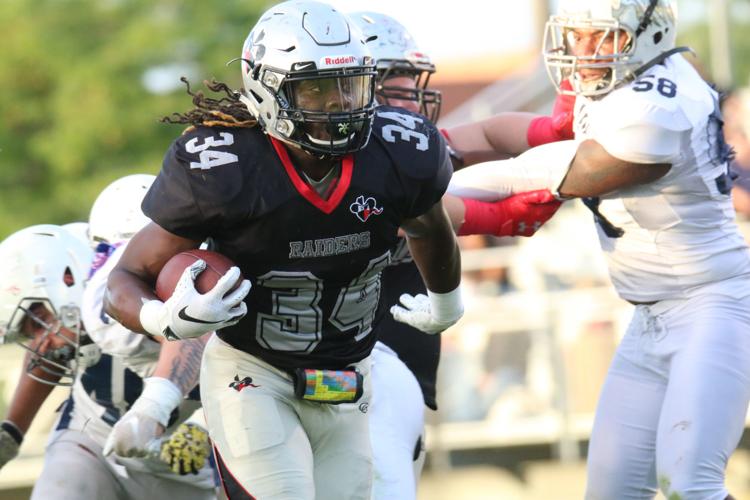 Racine Raiders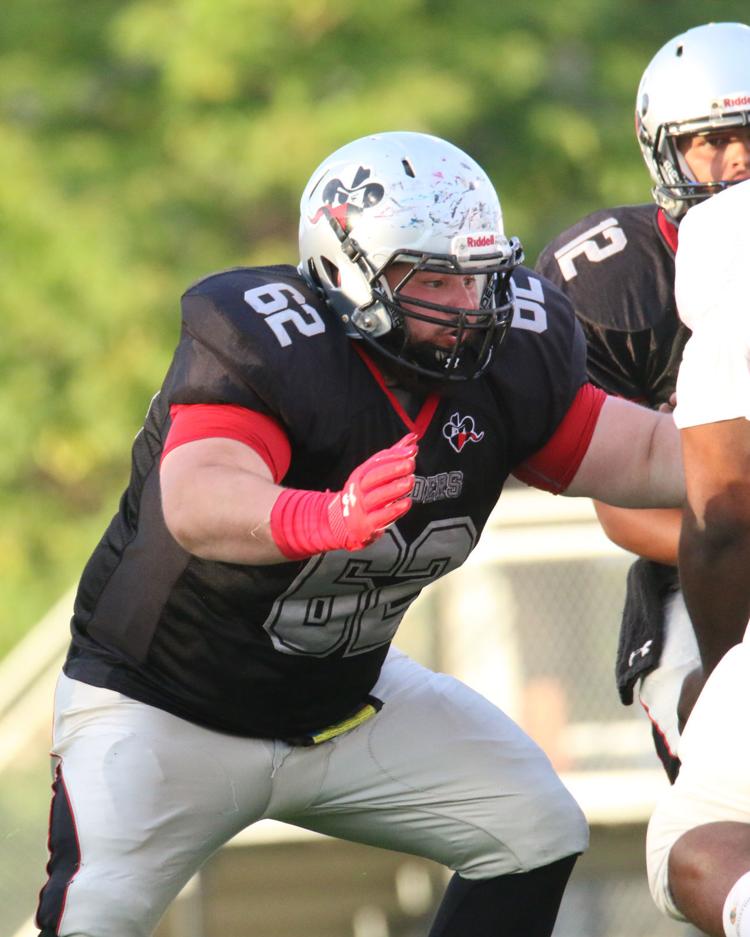 Racine Raiders
Racine Raiders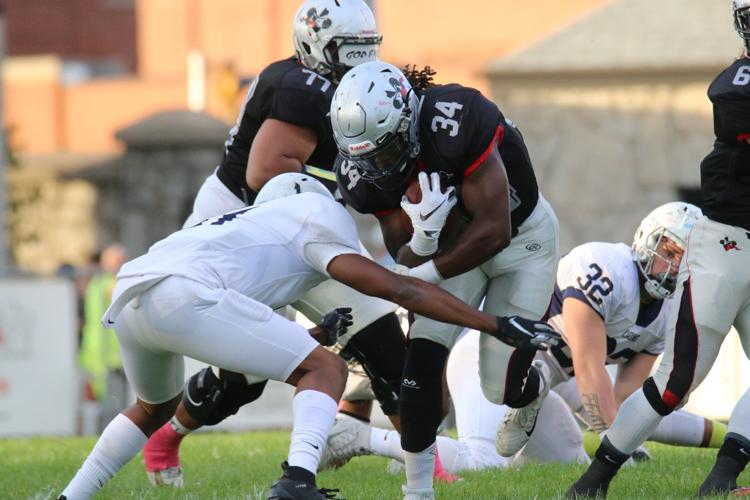 Racine Raiders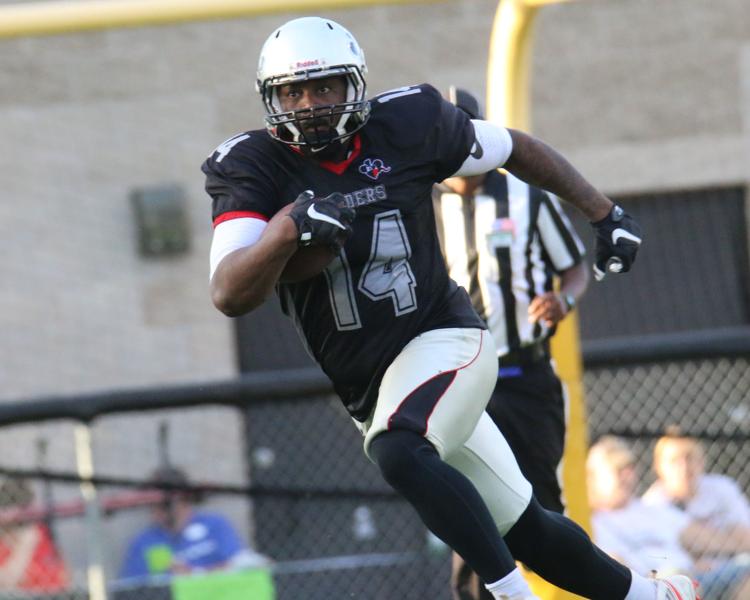 Racine Raiders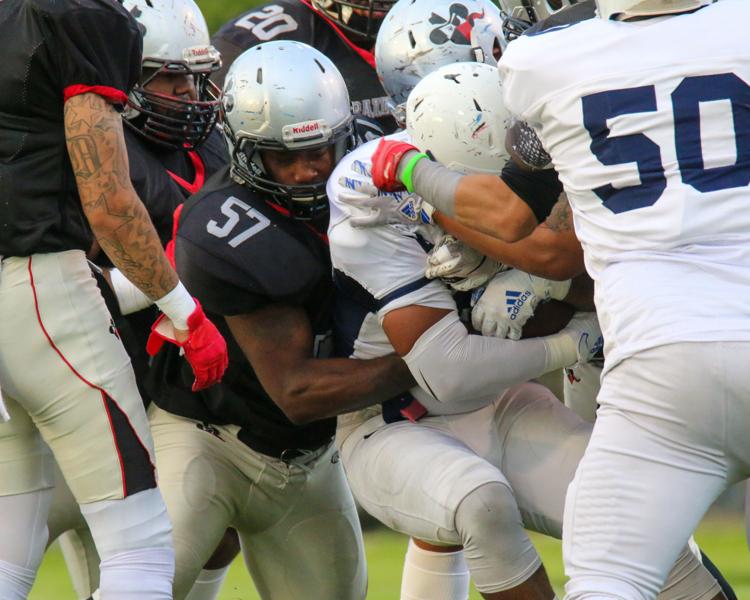 Racine Raiders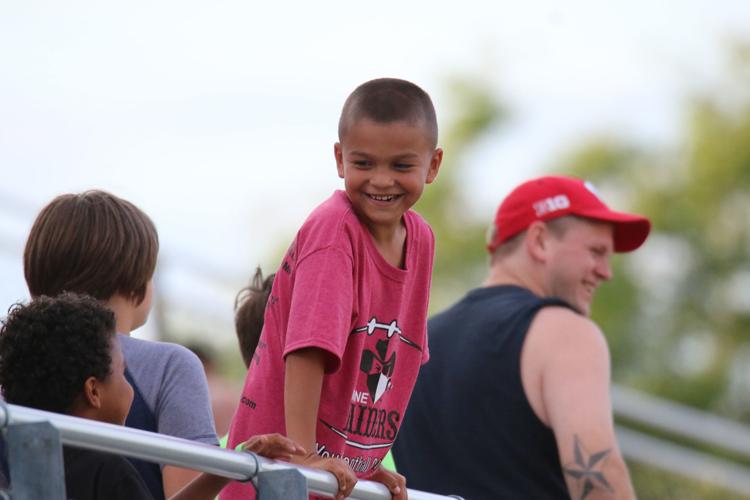 Racine Raiders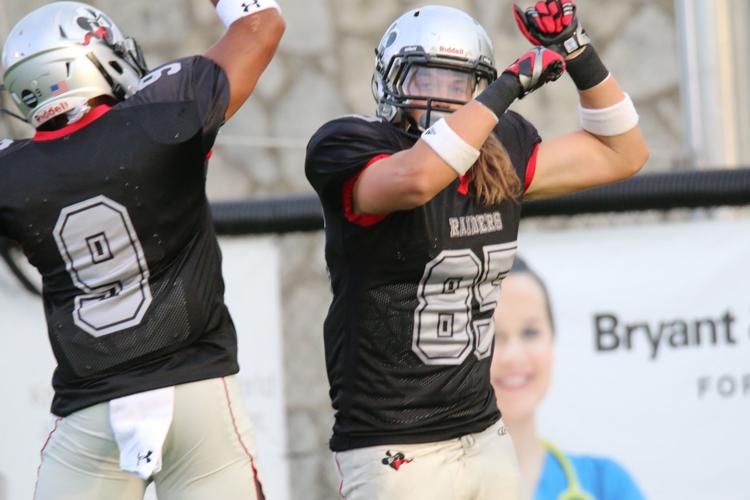 Racine Raiders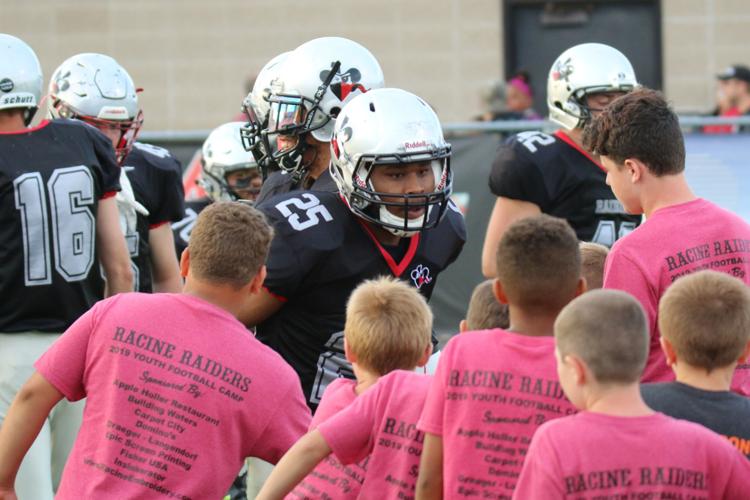 Racine Raiders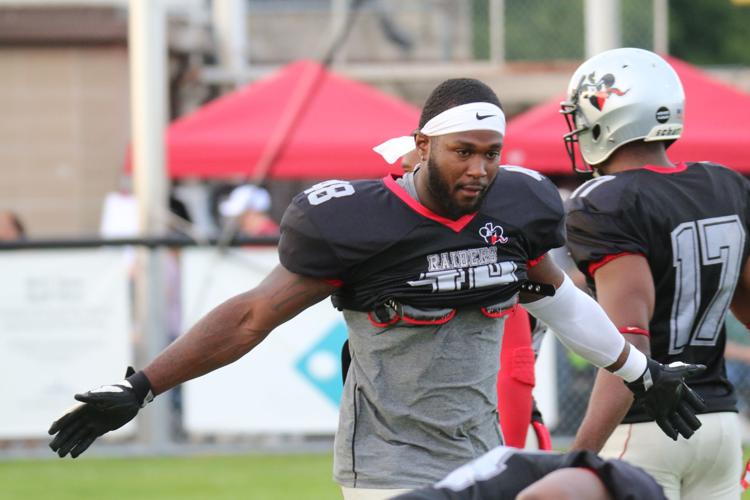 Racine Raiders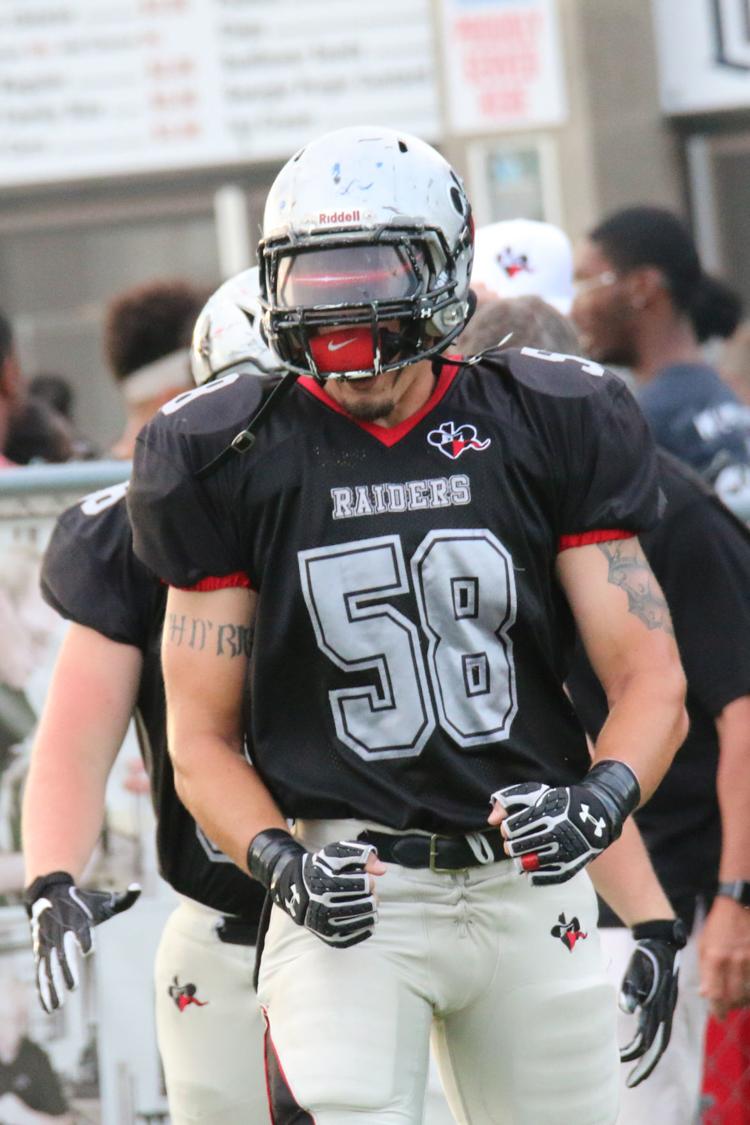 Be the first to know
Get local news delivered to your inbox!