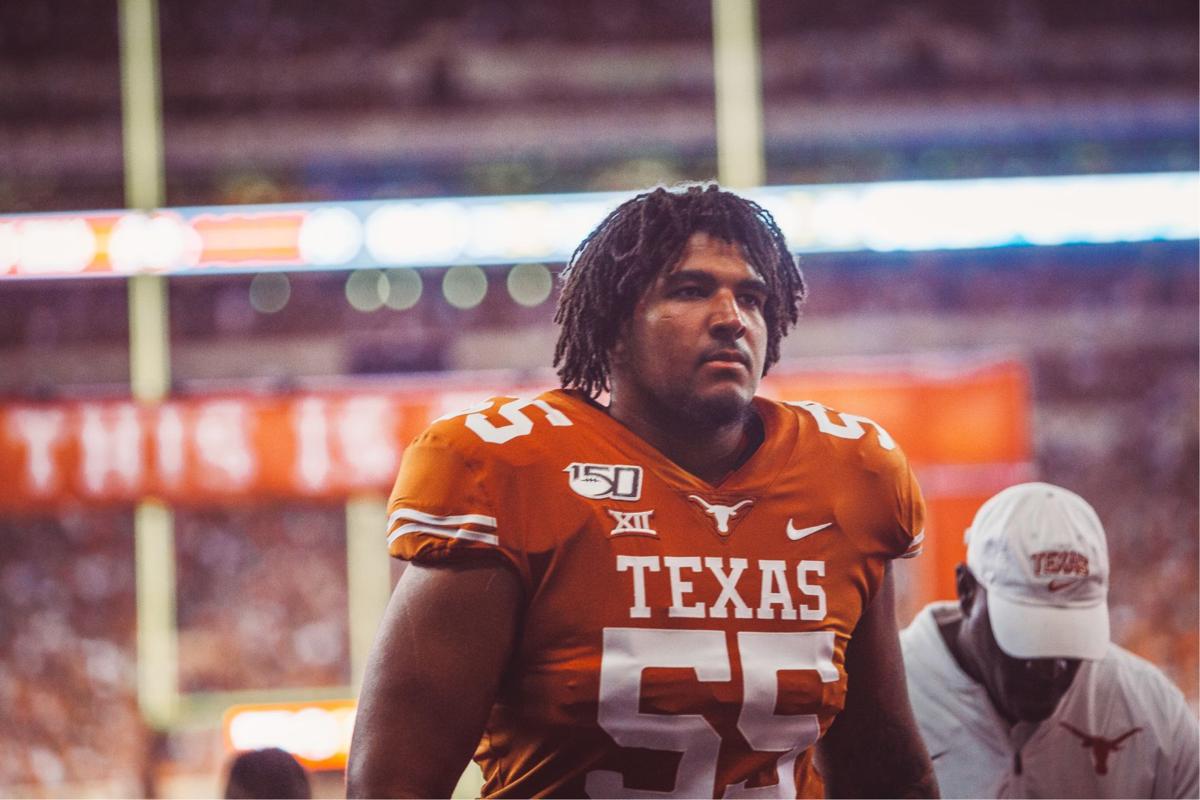 How much Willie Tyler ends up playing this fall for one of the most storied college football programs in the nation remains to be seen.
In the meantime, say this much for the 2017 Racine Lutheran High School graduate: He sure has his act together.
After one season at the University of Texas, not only has Tyler gotten a head start academically, he has achieved a 3.1 grade point average. He's majoring in physical culture and sport, plans to pursue a masters in communications and is setting himself up to succeed in case he doesn't end up having a long-term future in football.
But Tyler, who is on track to graduate next May, isn't about to let that happen without giving everything he has. Assuming there is a season this fall, he's going to throw all 6-foot-7 and 331 pounds of himself into earning a starting job somewhere in the Longhorns' offensive line.
He made the transition from a defensive lineman at Lutheran to an offensive lineman in 2018 during his single season at Iowa Western Community College. Tyler ended up playing so well at a position he was initially reluctant to try that Texas, which has won four national championships and produced two Heisman Trophy winners, offered him a scholarship after that season.
He has made the most of it. After practicing with the Longhorns and working closely with offensive line coach Herb Hand in 2019, Tyler has put himself in position to be a factor this fall.
"Compared to a year ago, I'm way further ahead," said Tyler, a sophomore who has three seasons of eligibility remaining at Texas. "Last year at this time, I thought I was ahead of the curve after playing a year of juco.
"But when I came here, coach Hand really broke down the playbook a lot more and there were a lot more fundamentals to the game than I understood. I got to understand base blocks, double teams, how to pick up a blitz, setting and knowing a player's tendencies.
"And now I feel I'm pretty much further ahead than where I was before, even though I still have a lot of work to do to reach my goal."
Playing college football at this level is a major challenge for anyone. For Tyler, it turned out to be maybe the biggest commitment of his life.
"It's a lot of work — more than I thought," he said. "Playing at this level with the workouts, conditioning, waking up early, watching film with the coaches and outside of the coaches, having a social life and staying on top of grades, it's very difficult.
"If you don't have the right group around you to keep you encouraged, you can definitely get lost and confused. And it can take you awhile to get back on the right track."
Anyone playing at this level can have his confidence shaken at any time during practice. That happened to Tyler last year when he lined up against 6-2, 290-pound Malcolm Roach, who ended up as a four-year starter for the Longhorns.
At first, Tyler played on even terms with Roach, who had three sacks last season. And then Tyler tried to force Roach to go inside, only to have Roach grab Tyler's wrist and control him.
"I cross-train at guard and offensive tackle and we were doing one-on-one drills," Tyler said. "We went one rep and it was like a tie. We went back again, I set and he beat me. It was a move I've never really seen before. Once he made his move, I really couldn't stop it.
"Afterwards, it was like no hard feelings because everybody gets beat. You've just got to re-evaulate, watch film and see what you can do better, like a more aggressive punch or a more aggressive set. That was definitely one of the moments when he dominated me."
The Longhorns return three starters on the offensive line with left tackle Sam Cosmi, right guard Junior Andilau and right tackle Derek Kerstetter. Other top returnees in the line include Tope Imade and Rafiti Ghirmi.
Where does Tyler fit into this mix? With the COVID-19 pandemic having wiped out spring practices, there is no way of even speculating on his status for the time being. On one depth chart by Ourlads' NFL Scouting Services, Tyler is listed behind Angilau.
Making the jump he intends to make has been a bigger challenge for Tyler after some offseason changes. Offensive coordinator Tim Beck, who has since moved on to North Carolina State, was demoted by head coach Tom Herman in the wake of Texas's disappointing 8-5 record last season.
Brought in as his replacement is Mike Yurcich, who was an assistant at Ohio State last season. With that change has come a revised playbook.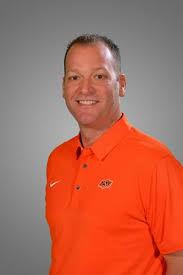 "I'm getting the hang of it," Tyler said. "There's definitely a different point of view to the game and I'm definitely getting it under my belt."
His maturation will continue when Tyler participates in voluntary workouts with his teammates this summer. If regular practices are held in August — which is certainly a huge question mark for every program at this point — Tyler will try put himself in position to get his No. 55 stained with turf and sweat this season.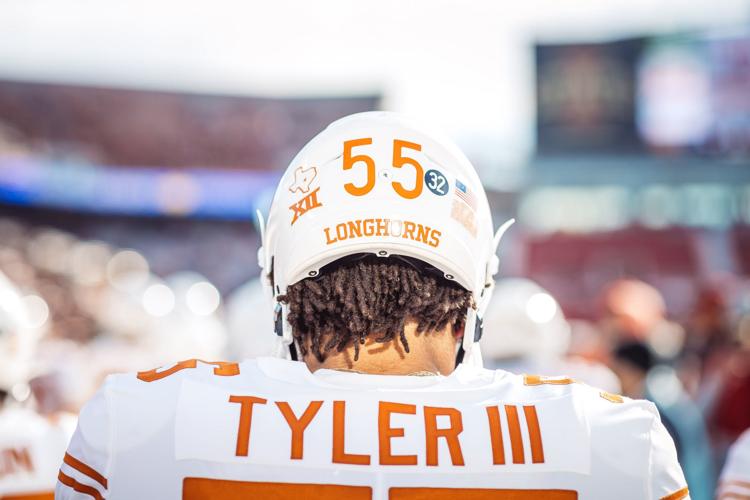 But he can't help but think it's already been a heck of a journey after just one year at Texas.
"The high for me is coming from Racine and playing before small crowds to coming here, where it's just crazy on game day," Tyler said. "You see all these people, they love you, they know your name. You get into the stadium and there could be fans already there and you've still got your suit and tie on. It's just a happy feeling to see how far you can come if you work hard.
"I'm always confident I'll be on the field. But it's up to the coaches. I'm working as hard as I can on and off the field every day. So when my number does get called, I will be ready."
In Photos: Racine Lutheran falls short in Division 6 state football title game
Be the first to know
Get local news delivered to your inbox!