Following a few quiet weeks, things are starting to take shape for the Racine Raiders and their pursuit of a 10th national championship.
The 13-0 Raiders, who have been idle since Sept. 14, when they pulled off a miraculous 21-20 comeback victory against the Midway Marauders in the Mid-States Football League championship game, will return to action Oct. 12 at Horlick Field.
They will play an opponent to be determined in the four-team National Football Events Midwest Football Tournament. If they win on Oct. 12, they will play in the tournament championship game Oct. 26, possibly at Horlick Field.
Raiders president Matt Nelson said Oct. 19 isn't an option if his team gets to host the game. A 100th anniversary celebration of Horlick Field planned for that weekend.
If the Raiders win Oct. 26, they will negotiate with National Football Events owner Jim Nugent to line up an opponent for a national championship game, according to Nelson. That game would likely be played Nov. 2, possibly at Horlick Field.
The Raiders won their most recent national tournament Nov. 8, 2014, when they defeated the Detroit Seminoles 39-8 in the National Football Events Summer/Fall National Championship at Horlick Field. They went 14-0 that season.
"It's been a few years since we've been in a national tournament," Nelson said. "It's nice that we got to this point in our season. What's exciting is that for a lot of the players who are on the team now, this is their first experience with a national event like this. It's good to see them being excited.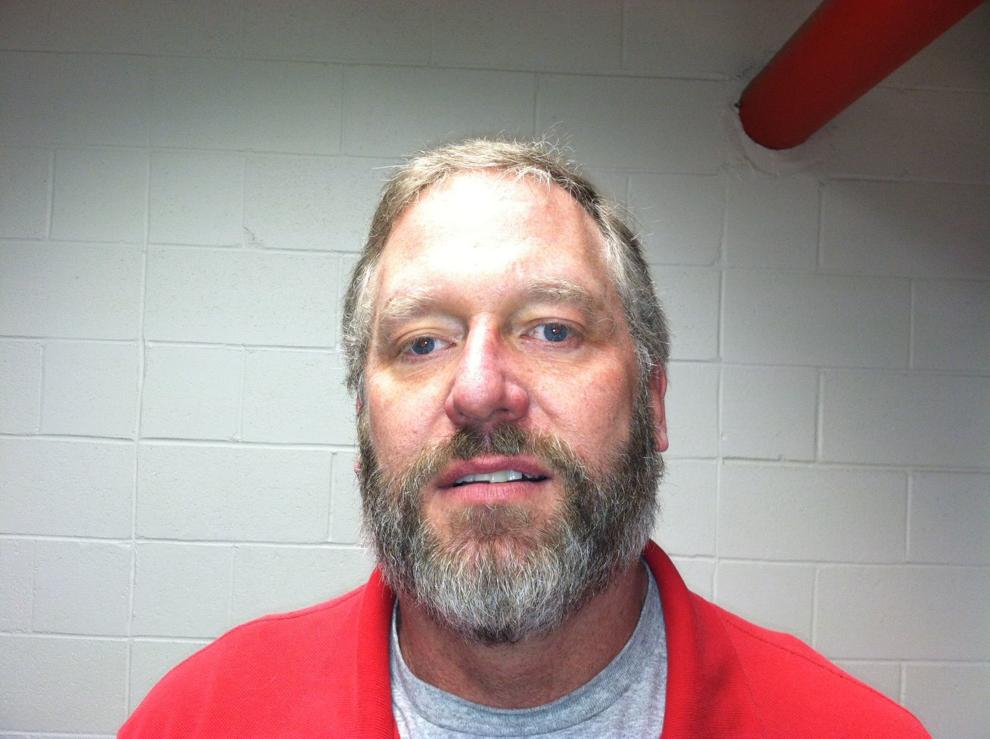 "We're looking forward to doing something good for our fans. They really turned out the last couple of weeks and we just want to bring it home for the Racine crowd."
As of Tuesday morning, Nugent was still working to finalize the tournament. The tentative teams are the Marauders, Detroit Ravens and Muskegon Mustangs. But Nugent added that some of those teams are subject to change because not all have paid the $300 fee to participate in the tournament.
The champion of this tournament typically moves on to the National Football Events' National Bowl Weekend in Florida in January. But the Raiders have traditionally opted for a national game closer to home.
"We would work with NFE to sanction a national championship game in Racine or at the opponent's field," Nelson said. "We would find a top-quality opponent — somebody who is ranked and who feels the same way we do (about traveling to Florida).
"We don't believe in going to Florida because our players would be off for almost two months."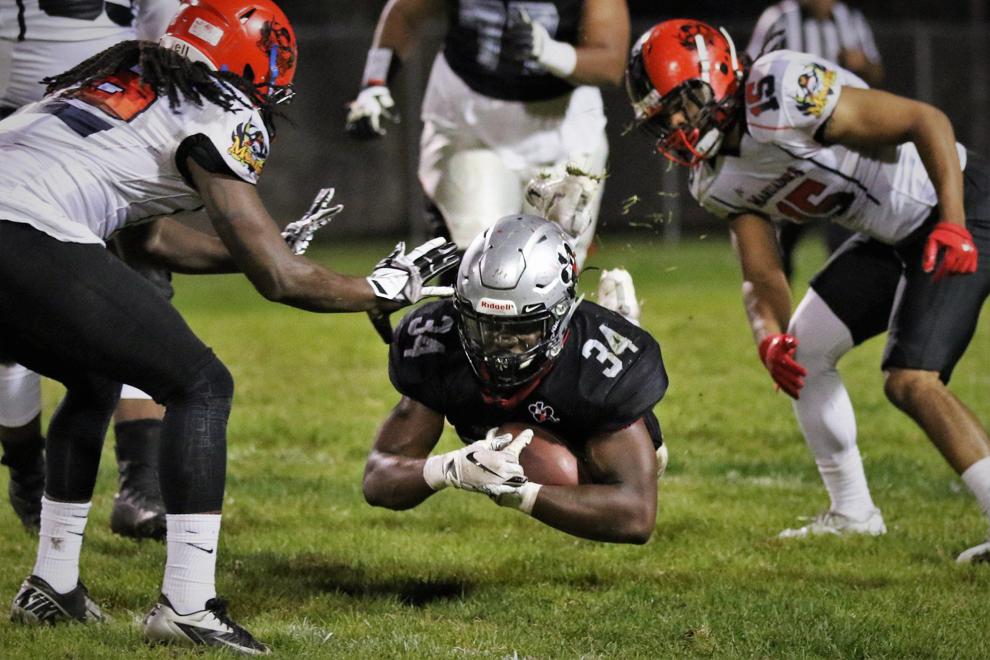 Nugent would accept the Raiders taking an alternate route to a potential national championship. After all, it is not uncommon for champions in the NFE Tournament to pass on making the commitment to travel to Florida.
"We would not be opposed if the Racine Raiders were to say, 'Hey, thanks, but we can't take our ball club to Florida,' " Nugent said. "With the rest of our teams, the players pay their way. The teams don't pay their way. Very few teams can do that.
"There's teams a little further to the south that might provide a bus to take their team, but they don't provide the lodging — stuff like that."
For Raiders coach Wilbert Kennedy, the delay has been difficult for his players. They returned to practice Sept. 25 for the first time since the Mauraders game and plan to hold their regular Wednesday practice this week, weather permitting. But keeping everyone focused and trying to prepare without knowing the opponent has been a less-than-ideal situation.
"It's a tough situation to be sitting idle for this length of time," Kennedy said. "You want to keep everybody focused on the task at hand after the game we played against the Marauders.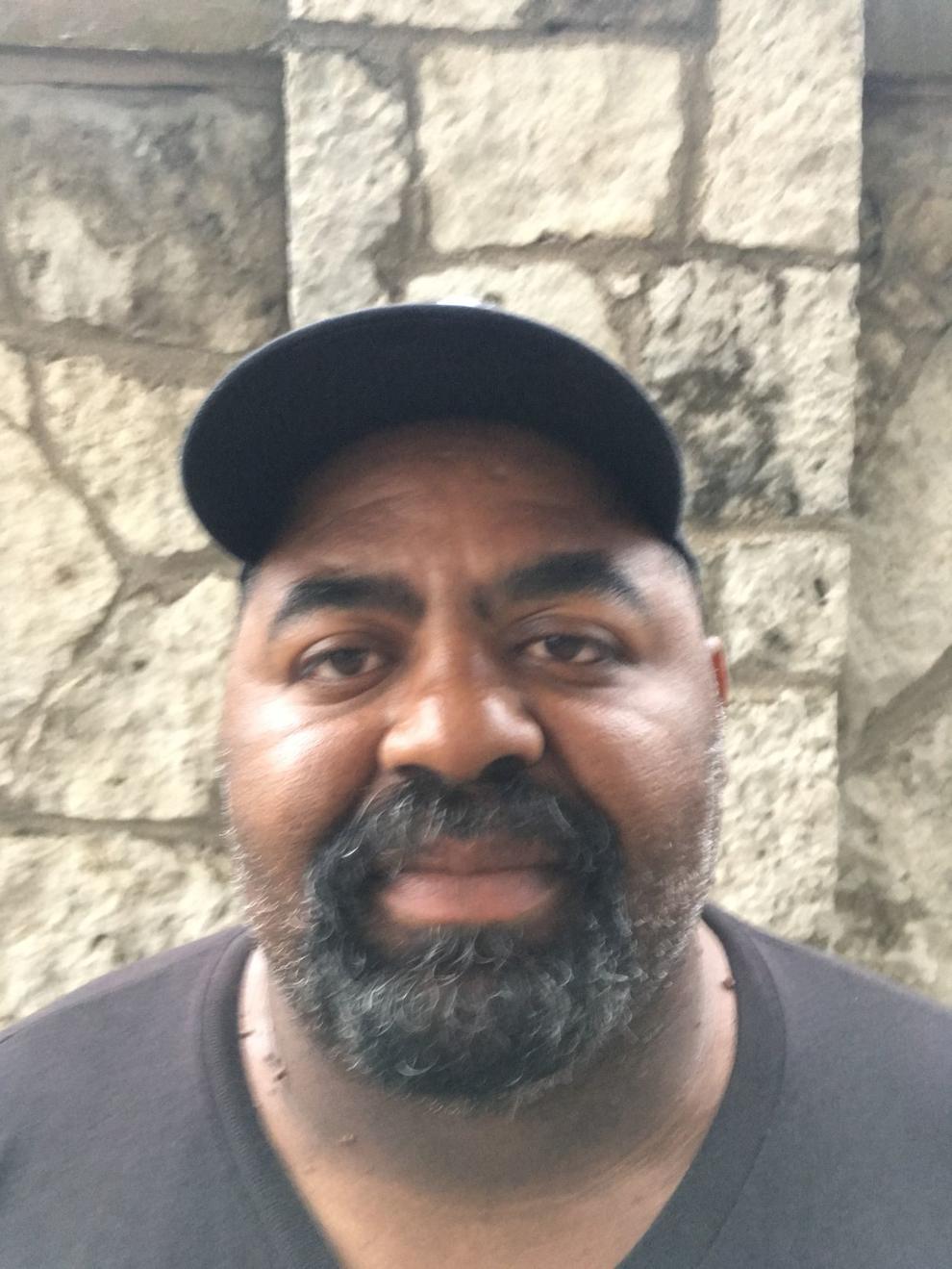 "It was such a tough-fought game against such an excellent opponent. To beat a team like that, you like to keep going and gauge yourself against the next competition. You don't want to forget what it took to win a game like that because you're playing better teams now.
"It's a hard situation for the guys to be in."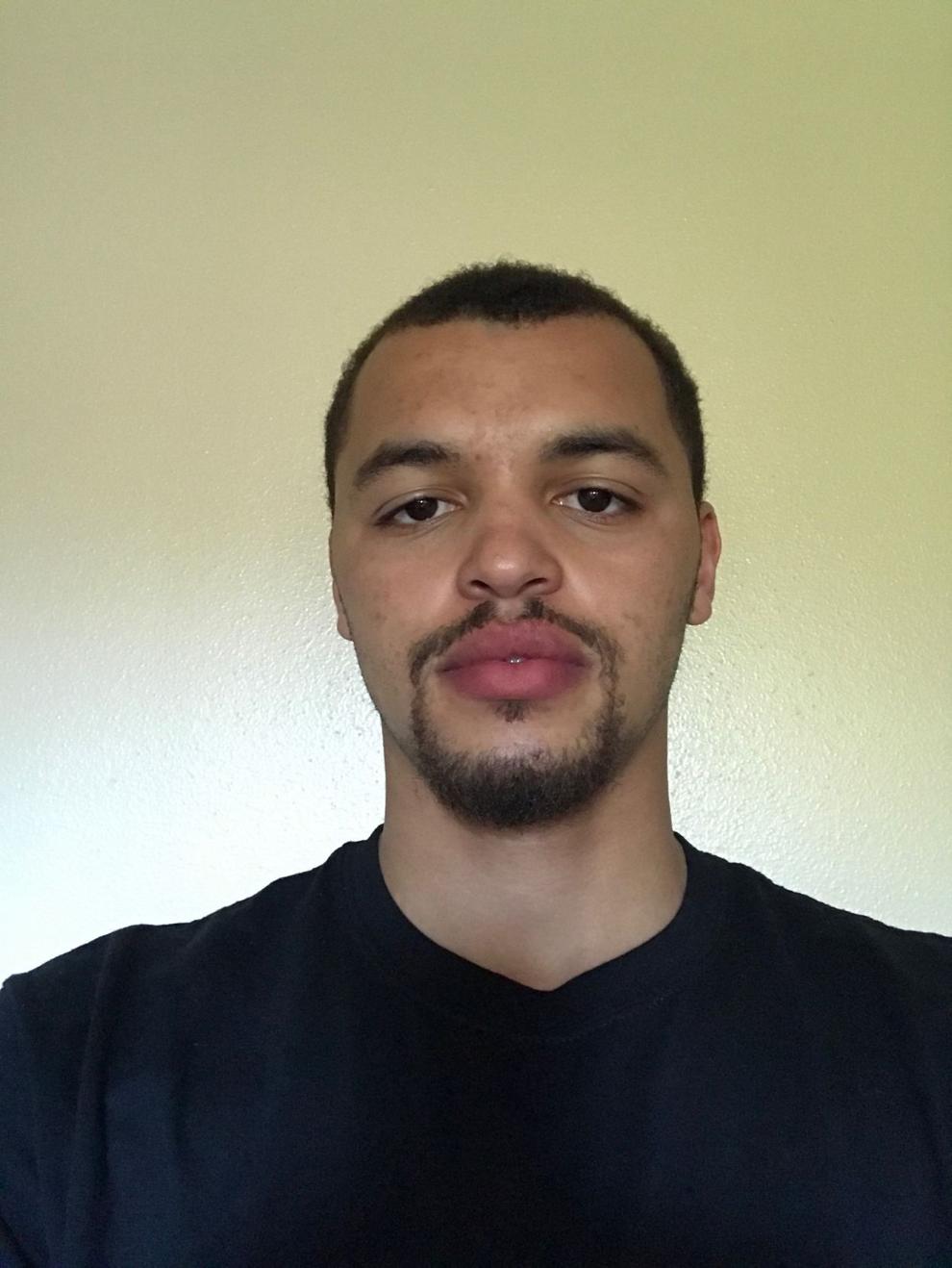 When asked about the status of Farr, who was forced to leave the game against the Marauders with an undisclosed injury, Kennedy said he did not know whether his quarterback will be able to play Oct. 12.
Farr did attend the Sept. 25 practice, Kennedy said, but was still sore.
In Photos: Racine Raiders cruise to 45-0 win over Leyden Lions
Racine Raiders
The Racine Raiders finished an undefeated season for the first time since 2016 with a 45-0 win over the Leyden Lions, Saturday night at Historic Horlick Field. 
Racine Raiders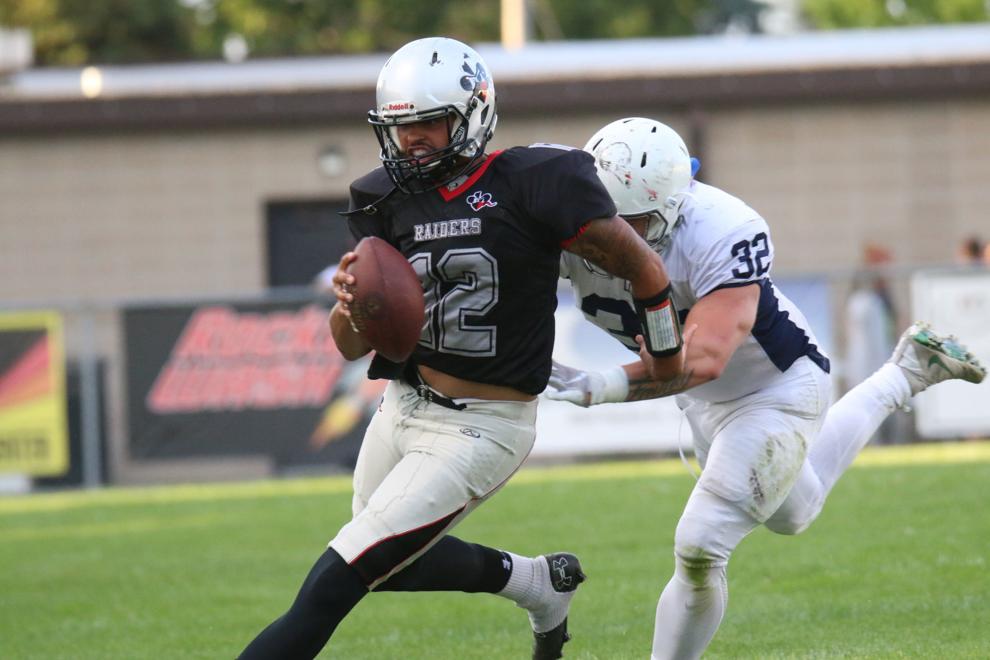 Racine Raiders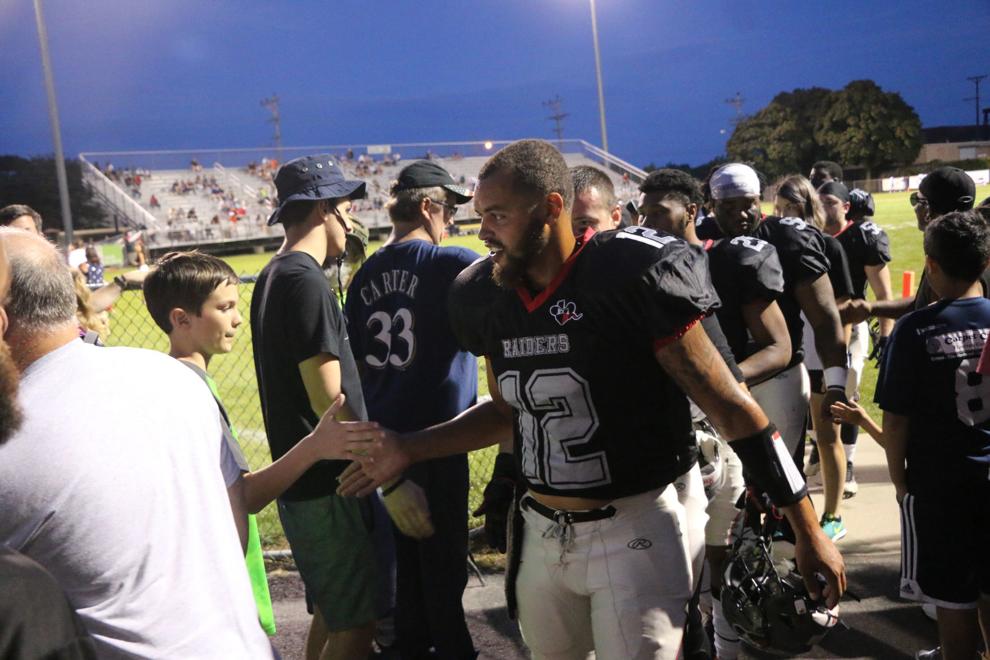 Racine Raiders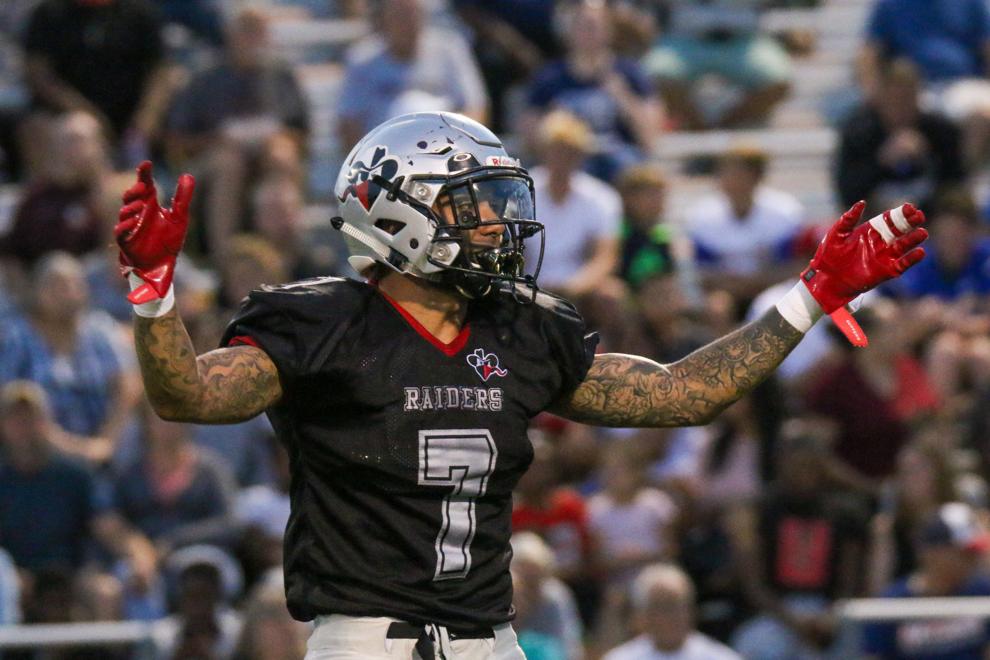 Racine Raiders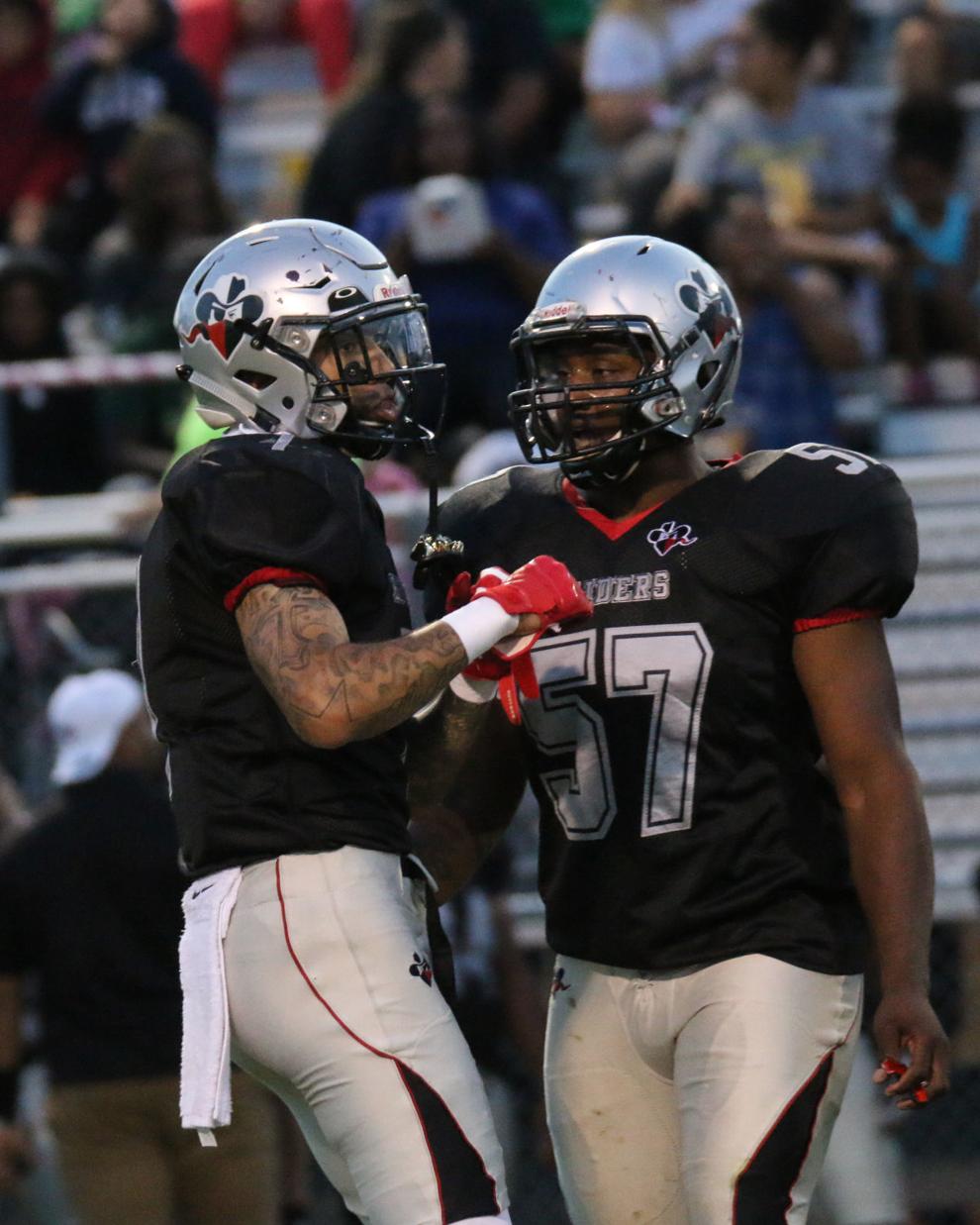 Racine Raiders
Racine Raiders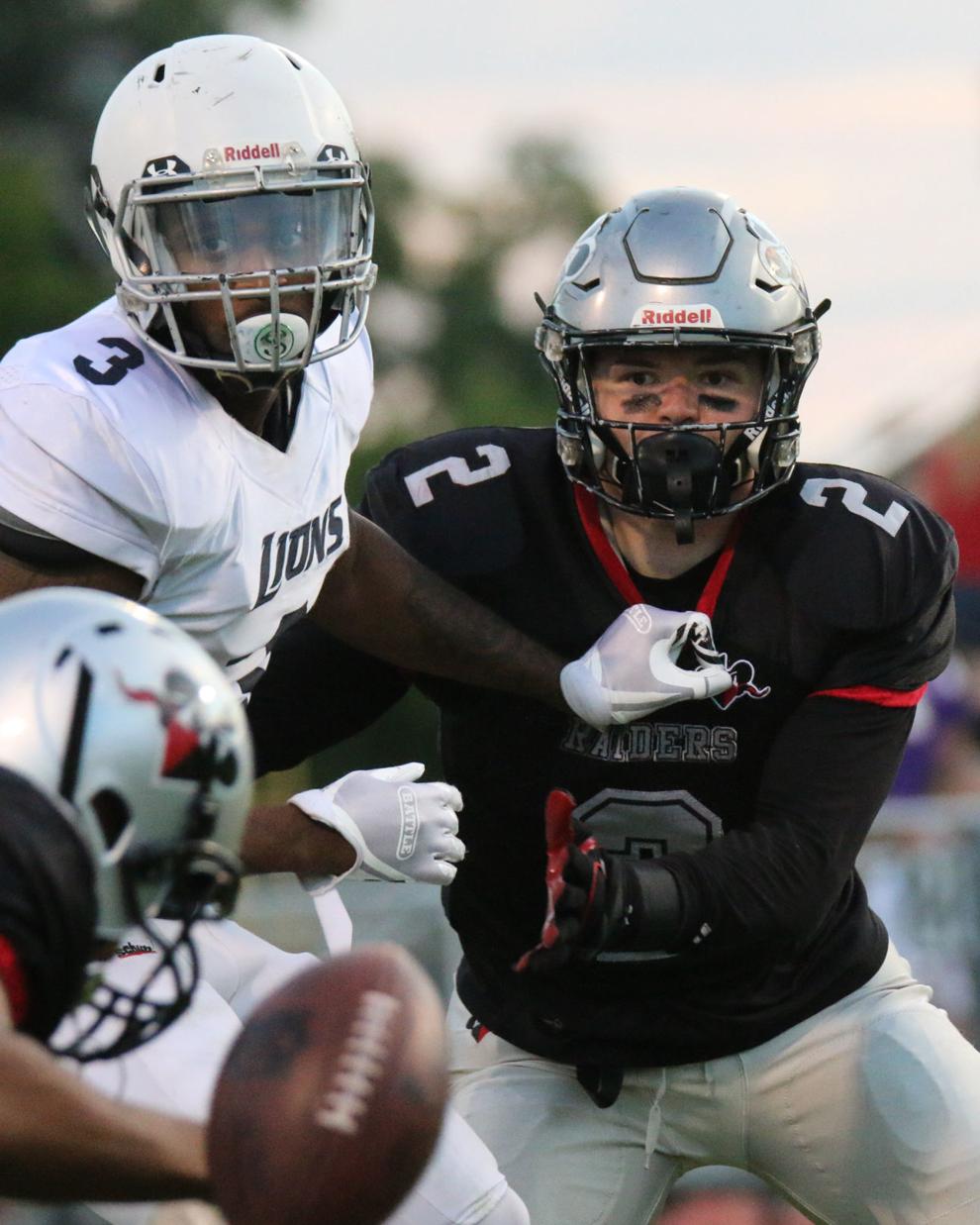 Racine Raiders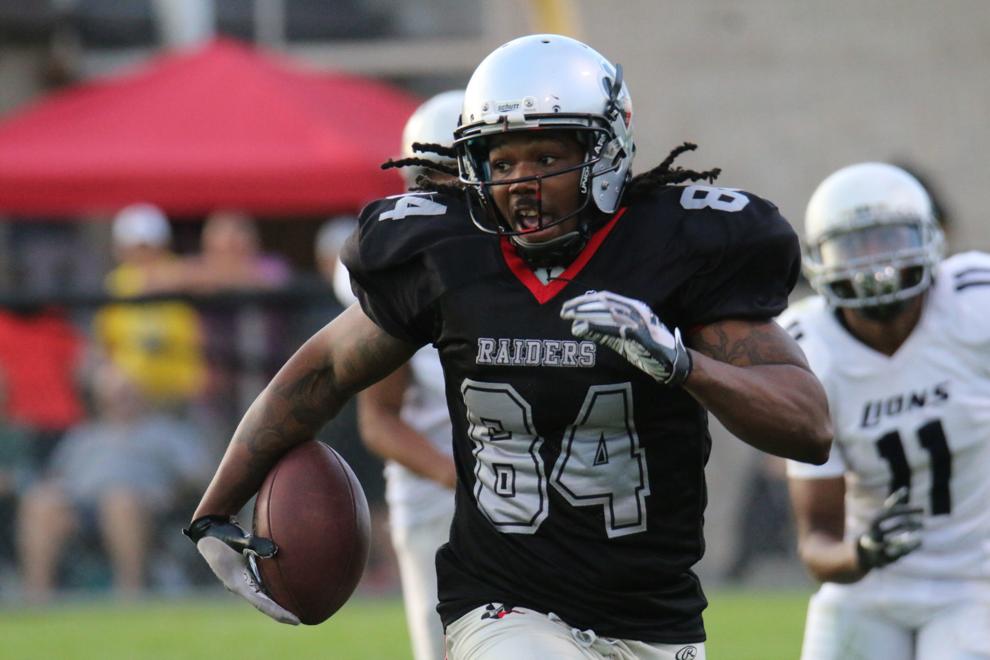 Racine Raiders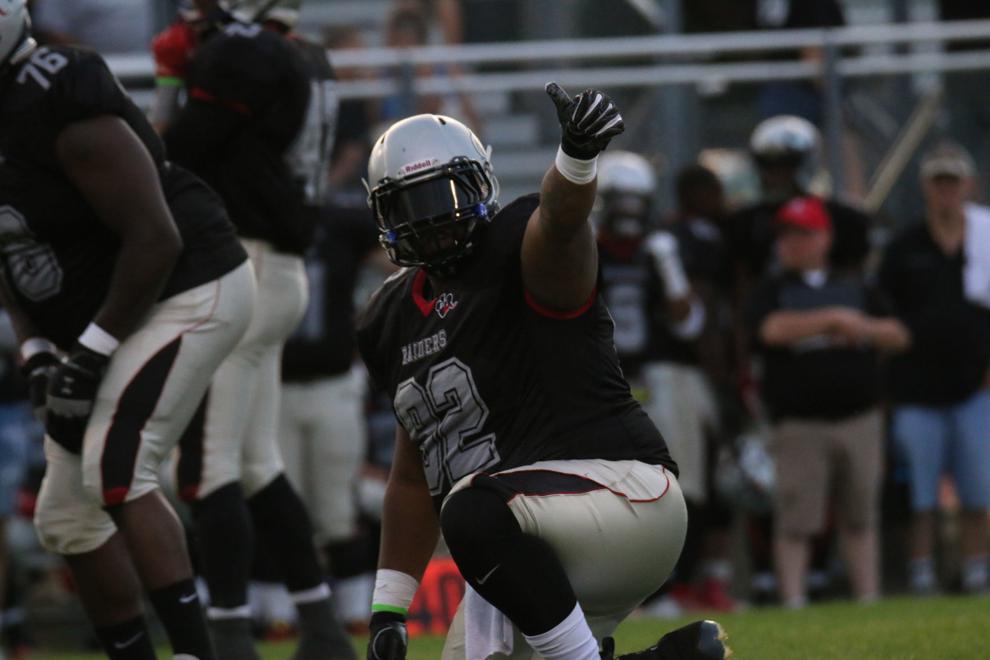 Racine Raiders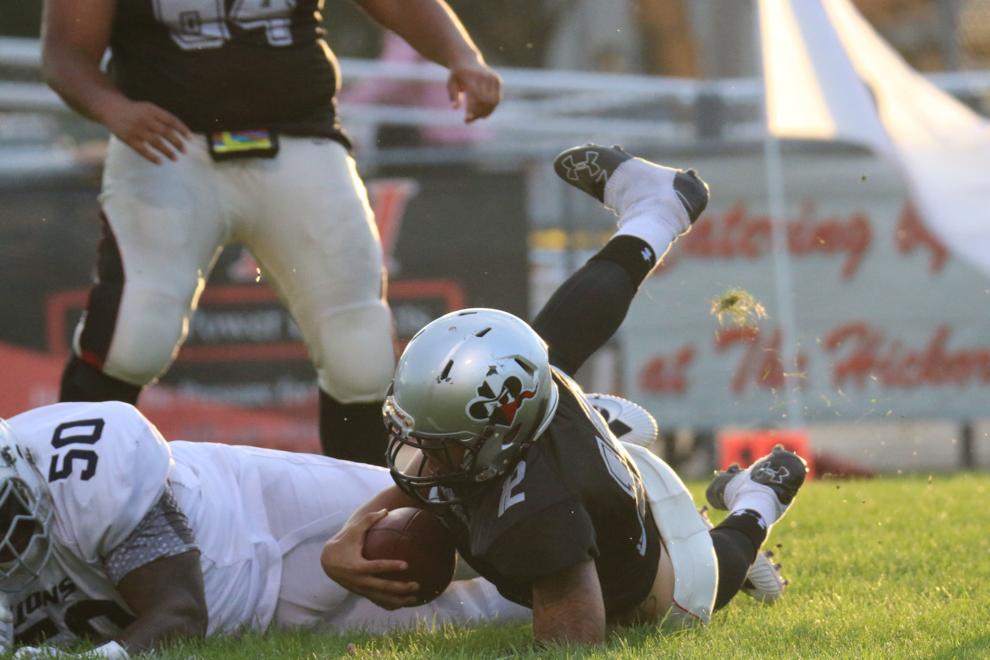 Racine Raiders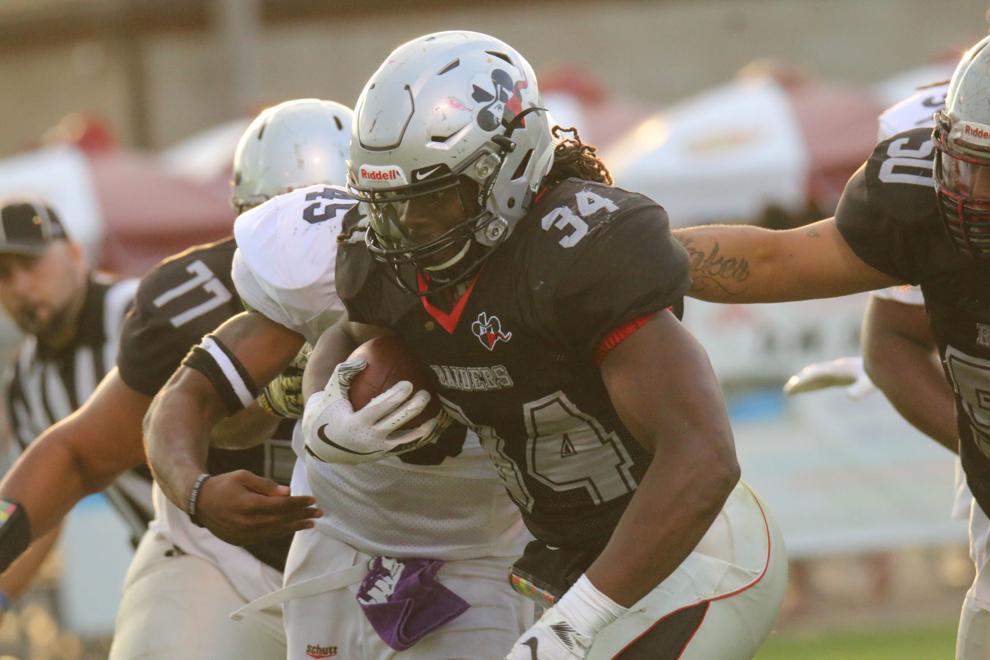 Racine Raiders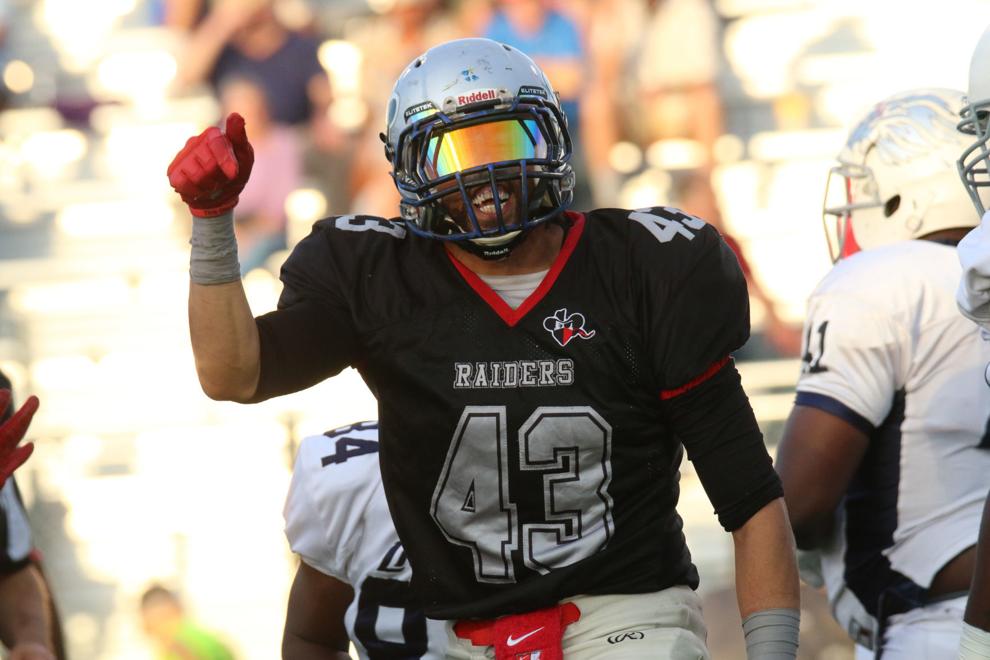 Racine Raiders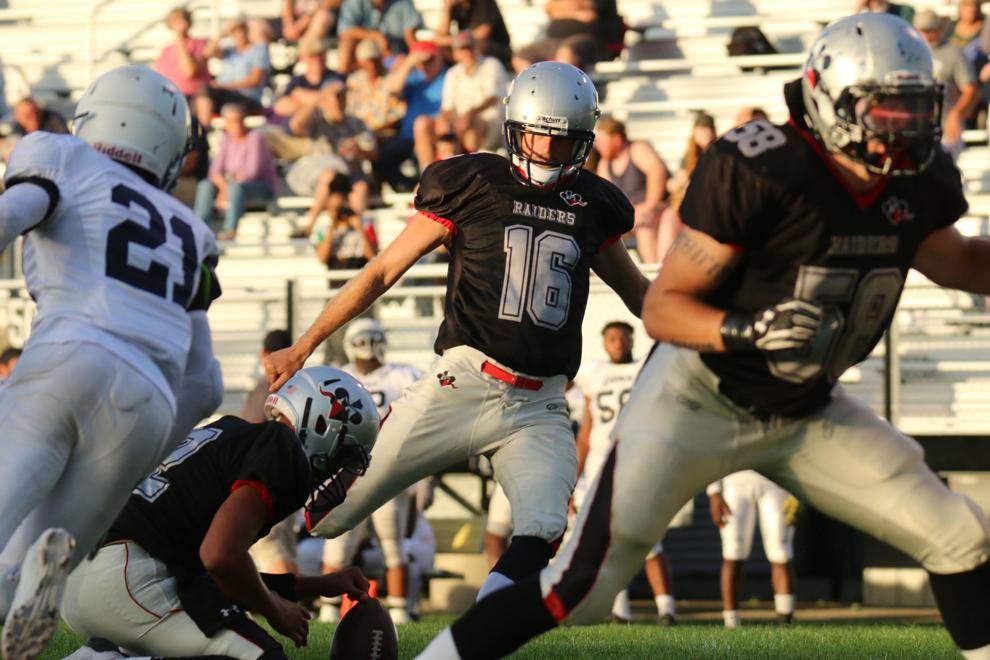 Racine Raiders
Racine Raiders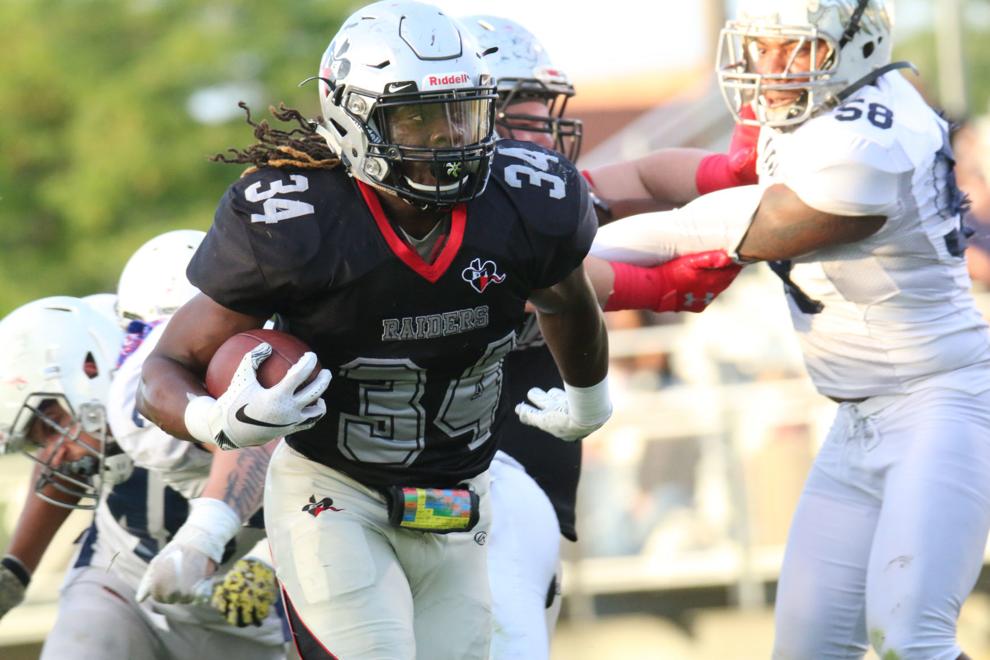 Racine Raiders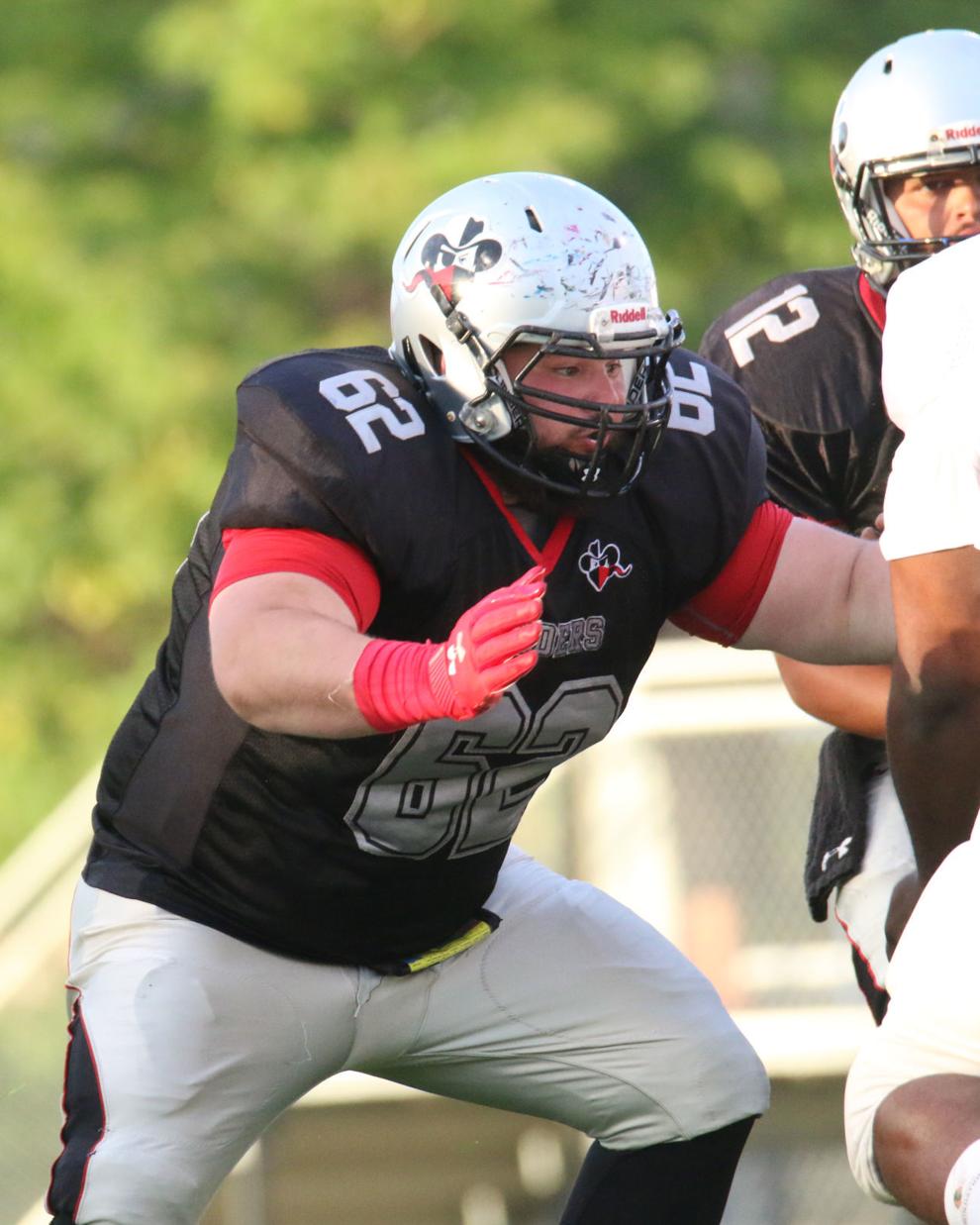 Racine Raiders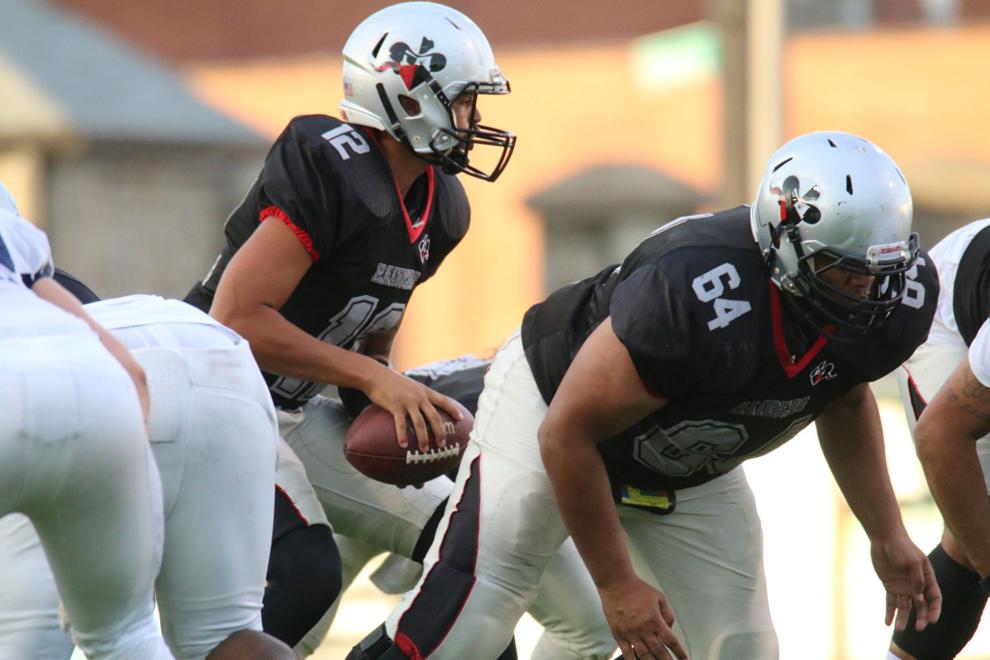 Racine Raiders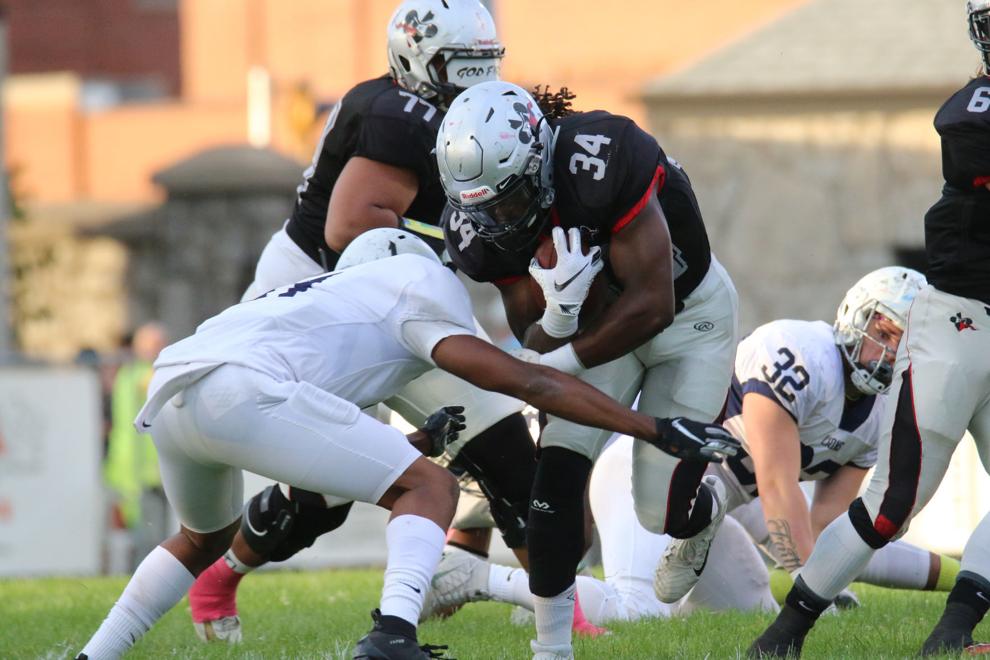 Racine Raiders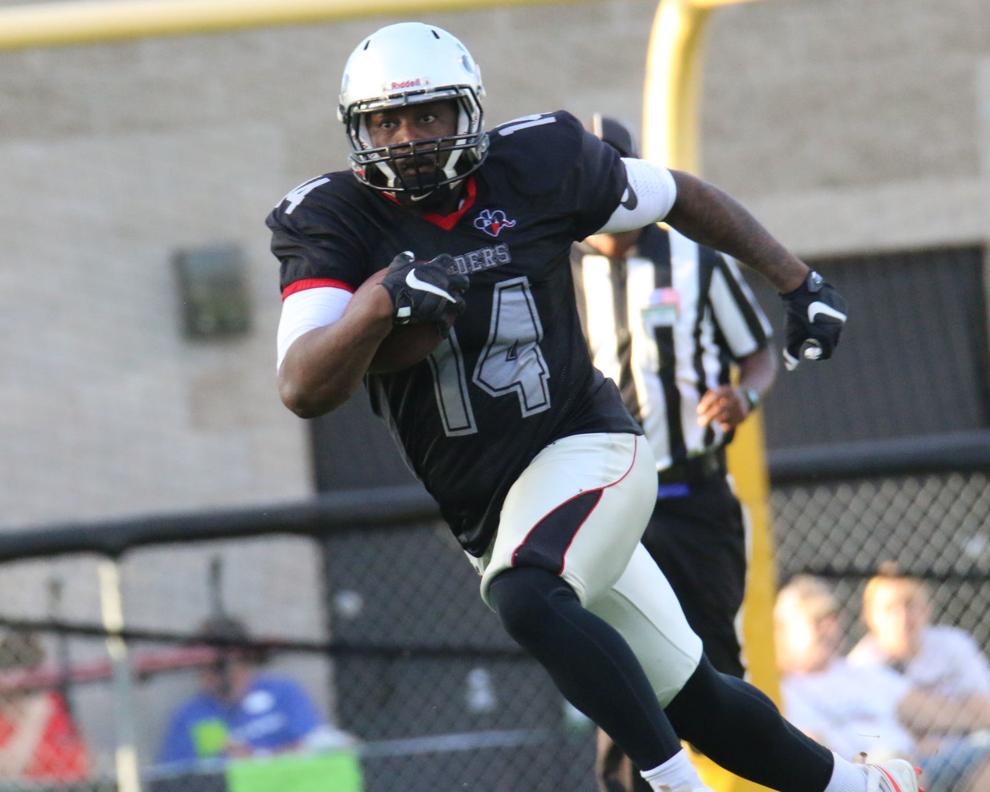 Racine Raiders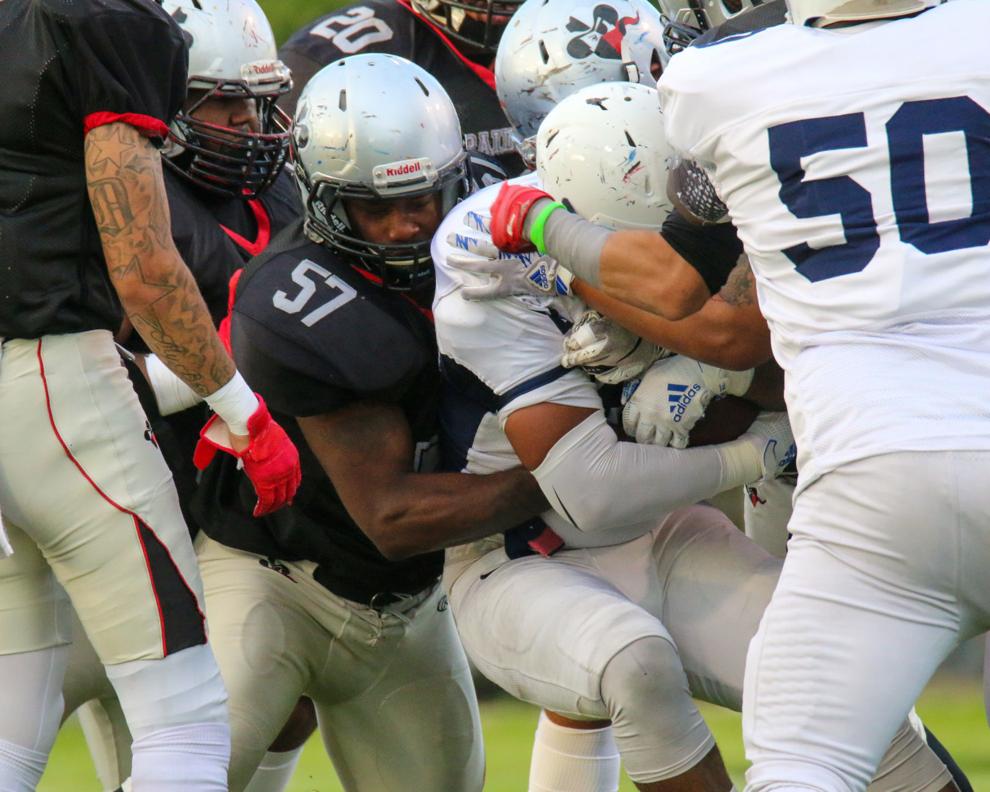 Racine Raiders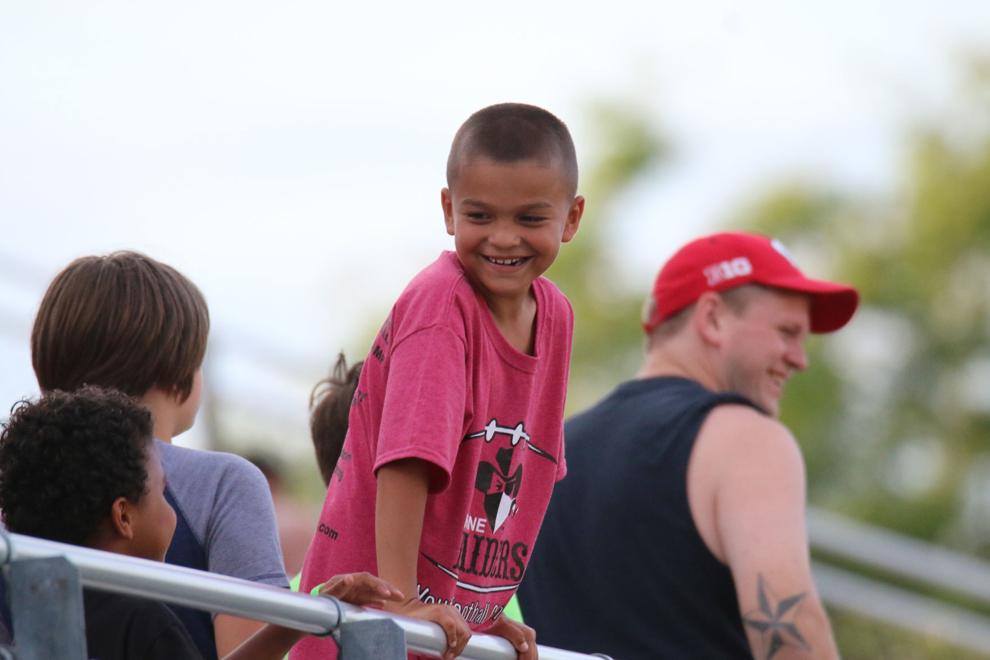 Racine Raiders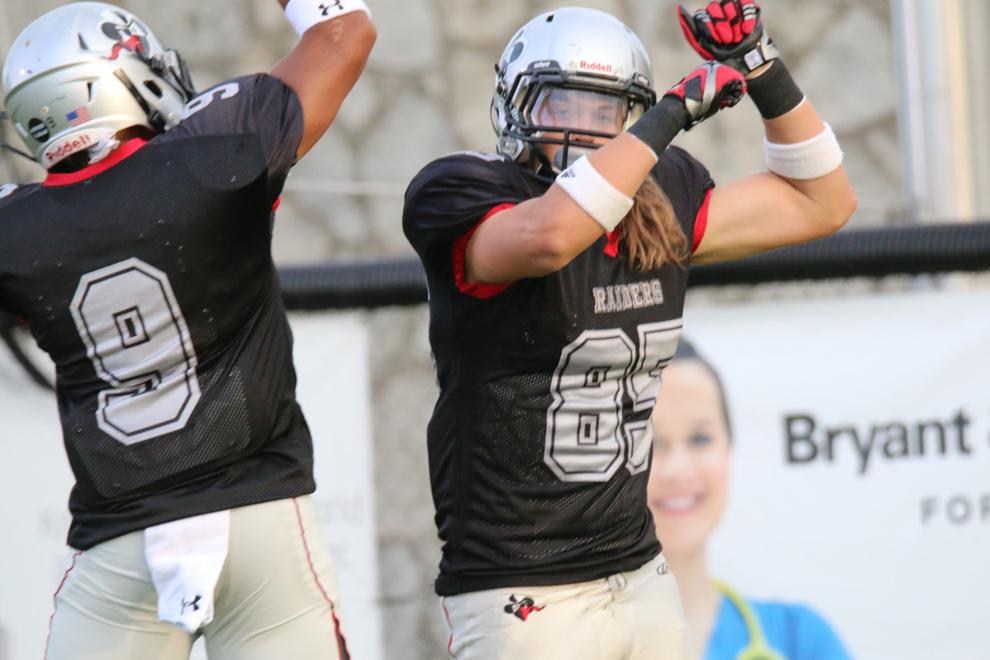 Racine Raiders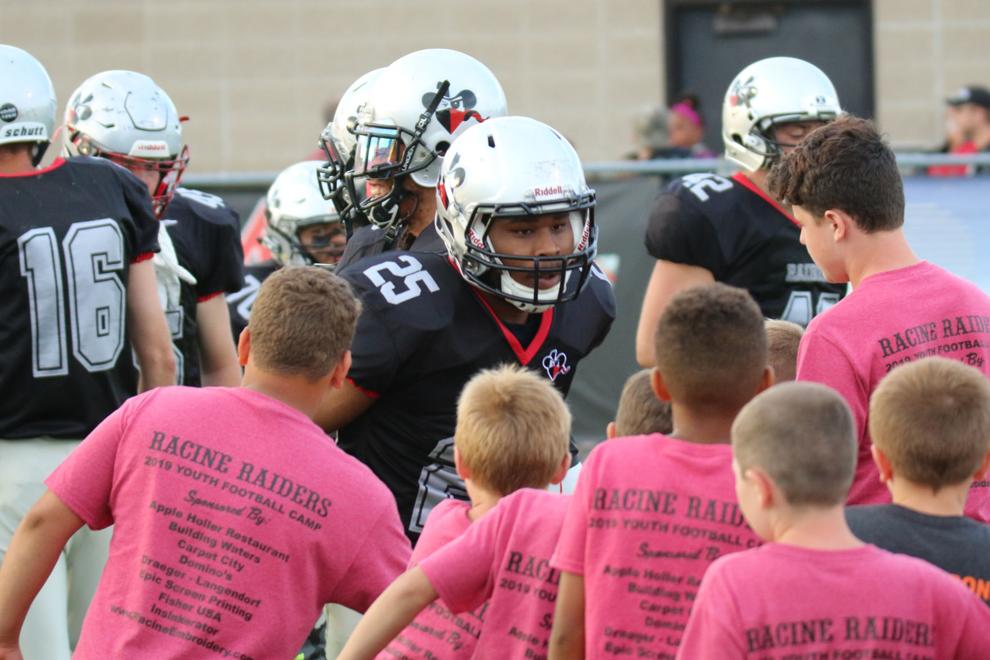 Racine Raiders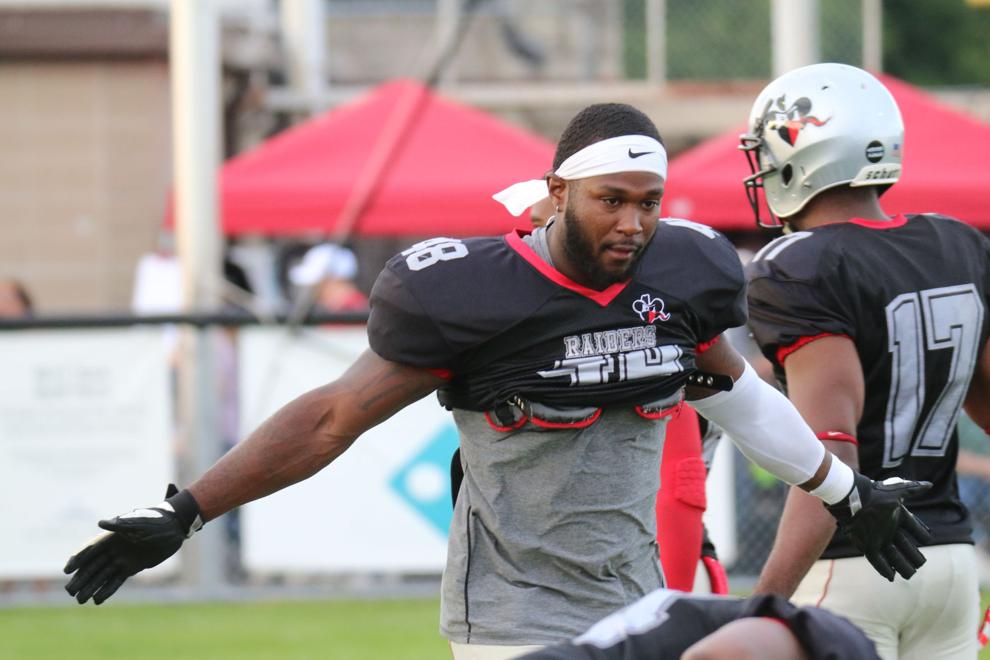 Racine Raiders