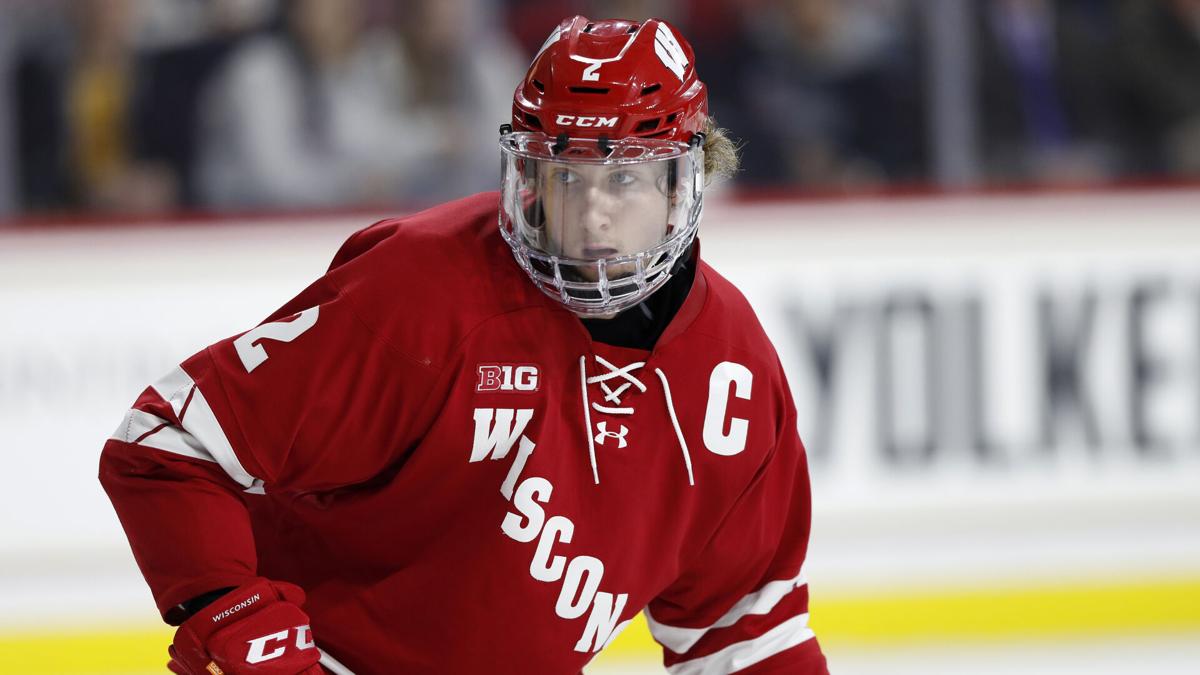 Saying that Wyatt Kalynuk is stuck in Madison is an overly dramatic description of the situation, but the University of Wisconsin men's hockey captain hasn't been in a hurry to go home to Manitoba.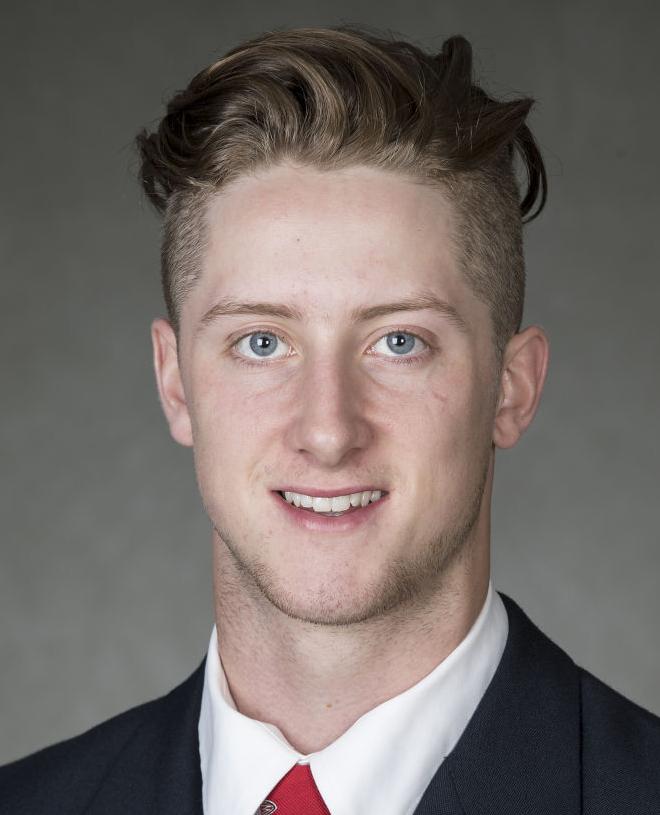 When the rest of the UW spring semester shifted to online learning after spring break in March because of COVID-19, Kalynuk had just returned from a trip and didn't want to risk passing along an illness to the rest of his family.
Now, the border between the U.S. and Canada is closed to nonessential travel. Kalynuk could get home to Virden, Manitoba — about 180 miles west of Winnipeg — but isn't sure he'd be able to get back to the U.S.
So he's hanging around his Madison apartment, getting in a lot of golf — a lot of golf — and, like everyone else, waiting to see what happens next.
"It just made more sense for me to stay down here," Kalynuk said. "It's been lonely for a little bit. The first month, I think, was the worst part of it. Now it's warming up and Sean's back here now, and it's a lot better."
Kalynuk, Sean Dhooghe and Madison native Mick Messner are the only members of the 2019-20 team still living near campus, Kalynuk said, so they've become a bubble along with Messner's family.
Messner's family has offered use of their home gym for training and their dinner table for nightly meals.
"His family has been so great to Sean and I, so it's like we've been at home," Kalynuk said.
Expect a decision in the next 30 days, Kalynuk said this week. UW already has lost one of its top defensemen from last season — K'Andre Miller signed with the New York Rangers — but is adding Anthony Kehrer and Luke LaMaster at the position.
"Sean's not probably going to like me telling you this, but when we play, I give him 12 strokes on 18 (holes)," Kalynuk said. "It comes down to the last hole pretty much every time. On 18, we're either tied or up by one. We think that's the good number. It keeps it interesting and fun."
He said he calculated a handicap between 4 and 5 last year.
"I just love golfing," Kalynuk said. "It's a good way to spend time and get away from everything."
These days, however, there's less to get away from — in one sense, anyway.
"Now that school's over, there's definitely a lot more time," he said.
Schedule takes shape
If the 2020-21 season opens on time, the Badgers will start at home on the first allowable playing date.
The Badgers haven't yet announced the schedule, but some other teams have. Northern Michigan is due to play at the Kohl Center in a non-conference series Saturday, Oct. 3 and Sunday, Oct. 4.
UW also has two series against National Collegiate Hockey Conference teams that have won the past three NCAA championships. It hosts 2017 champion Denver on Oct. 9-10 before playing at 2018 and 2019 winner Minnesota Duluth on Oct. 23-24.
The Holiday Face-Off in Milwaukee on Dec. 28-29 — with Arizona State, Clarkson and UConn also in the field — accounts for two more of the 10 non-conference games that will accompany 24 Big Ten contests. The Badgers are looking for two more games to fill the schedule.
LaPoint gets World Juniors role
Badgers equipment manager Nate LaPoint will fill the same role for the U.S. team at next season's World Junior Championship in Alberta.
The tournament, which runs Dec. 26-Jan. 5, could have two Badgers players competing: Cole Caufield for the U.S. and Dylan Holloway for Canada.