ST. CLOUD, Minn. — No. 3 St. Cloud State scored two power-play goals and a short-handed score in the second period to complete a sweep of the University of Wisconsin men's hockey team with a 4-1 victory on Saturday at the Herb Brooks National Hockey Center.
Three stars
No. 3: Jaxon Castor made a career-high 30 saves in his first start of the season for the Huskies.
No. 2: Micah Miller scored a back-breaking short-handed goal in the second period.
No. 1: Kevin Fitzgerald put St. Cloud State ahead and assisted on Miller's goal.
Up next
The Badgers play at No. 1 Michigan on Thursday and Friday to open the Big Ten schedule.
Pregame
The University of Wisconsin men's hockey team has to perform better on the penalty kill if it wants to get a split of a non-conference series against No. 3 St. Cloud State on Saturday (6 p.m., NCHC.tv, 1070 AM).
The Huskies scored three power-play goals in a 5-1 victory on Friday. It was the first time in 86 games that the Badgers had allowed an opponent to go 75% or better on the power play (since Minnesota was 3-for-4 in a 9-4 victory on Jan. 25, 2019). It has happened in only 13 of 861 games since the start of the 1999-2000 season.
UW allowed three power-play goals for the first time in 48 games, since a 5-2 loss to Notre Dame on Jan. 25, 2020.
On the other side, the Badgers were 0-for-5 on the power play and fell to 1-for-16 for the season. "We've got to be better as a group and we've got to ask more from ourselves," forward Roman Ahcan said Friday.
UW has shifted around all four of its forward lines from Friday as it looks for more goal production and puck possession. It has scored only five even-strength goals in five games (not including empty-net scores).
Badgers (2-3)
Liam Malmquist - Tarek Baker - Max Johnson
Jack Gorniak - Brock Caufield - Mathieu De St. Phalle
Roman Ahcan - Owen Lindmark - Ryder Donovan
Brayden Morrison - Sam Stange - Zach Urdahl / Dominick Mersch
Josh Ess - Corson Ceulemans
Daniel Laatsch - Anthony Kehrer
Jesper Peltonen - Luke LaMaster
Scratches: F Carson Bantle (injured), F Caden Brown, D Tyler Inamoto (injured), D Mike Vorlicky (injured), D Jake Martin, D Shay Donovan.
Huskies (5-2)
Kyler Kupka - Kevin Fitzgerald - Micah Miller
Veeti Miettinen - Jami Krannila - Zach Okabe
Joe Molenaar - Nolan Walker - Easton Brodzinski
Aidan Spellacy - Mason Salquist - Chase Brand
Seamus Donohue - Spencer Meier
Ondrej Trejbal - Nick Perbix
Brendan Bushy - Brady Ziemer
Officials
Referees: Timm Walsh and Nick Krebsbach.
Linesmen: Justin Hills and Dana Penkivech.
See the milestones and top performances by former Badgers players in the NHL's opening week
Ryan Suter reaches 1,200 games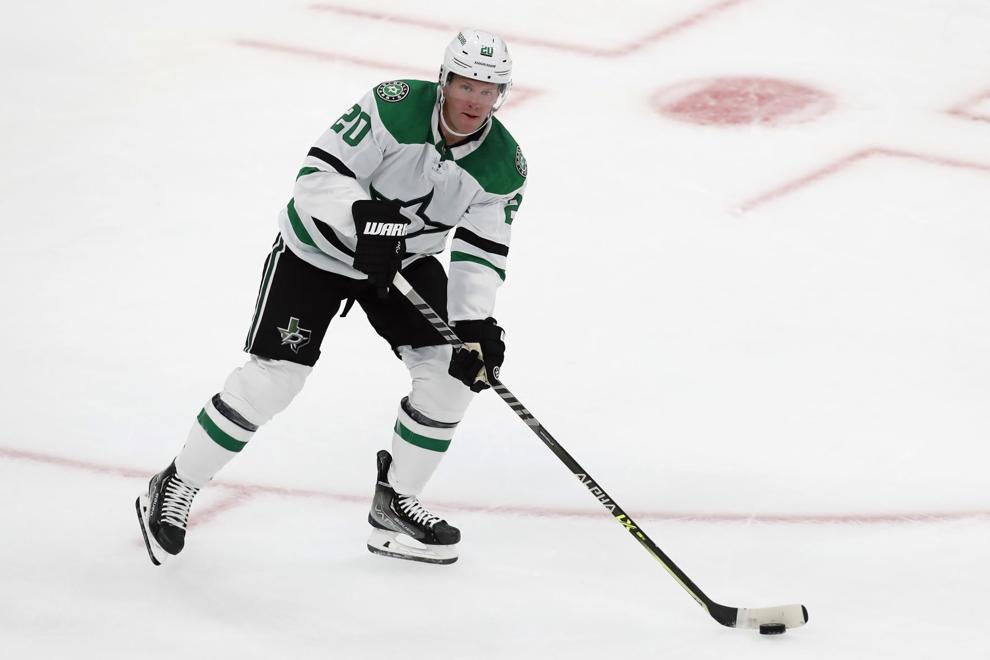 Ryan Suter played his 1,200th NHL regular-season game on Saturday as the Dallas Stars lost at Boston. He added his 1,201st game Sunday at Ottawa.
The defenseman is third among former Badgers players in NHL regular-season games played behind Chris Chelios (1,651) and Scott Mellanby (1,431).
Kyle Turris scores winner after being recalled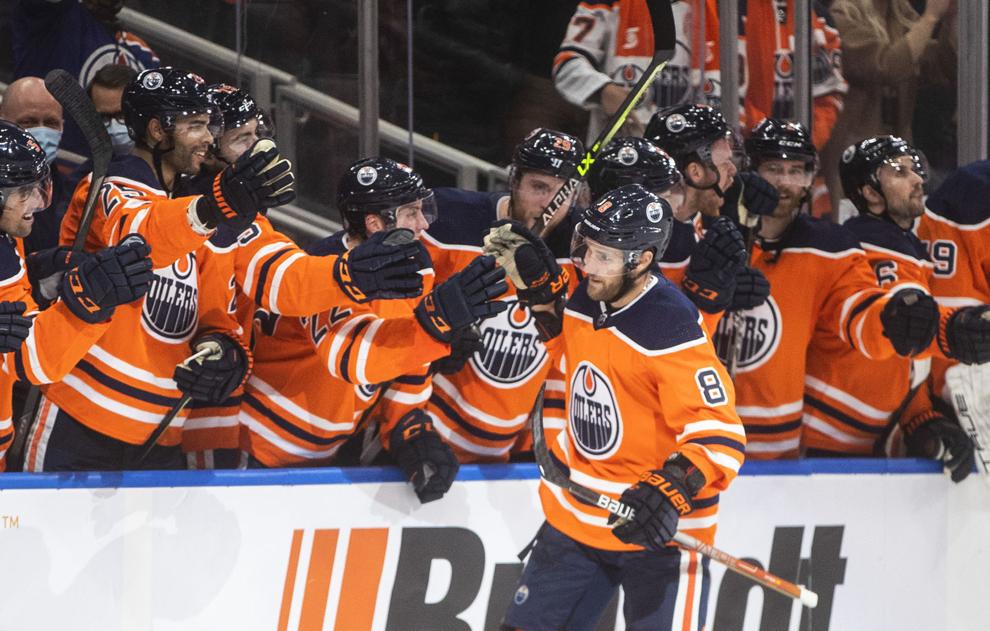 Kyle Turris wasn't on Edmonton's initial roster but he scored the overtime winner after being recalled as the Oilers defeated Vancouver 3-2 in their opener last Wednesday.
Turris recorded just five points in 27 games with the Oilers last season.
"It's really big," Turris said of the shootout winner to the Associated Press. "I'll be the first to admit I had a bad year last year. Coming back, I want to prove myself and that is what I am working towards doing. To get a shift in overtime and to be out in the shootout, it definitely helps to build the confidence and it is something I have to take advantage of."
Justin Schultz scores quickly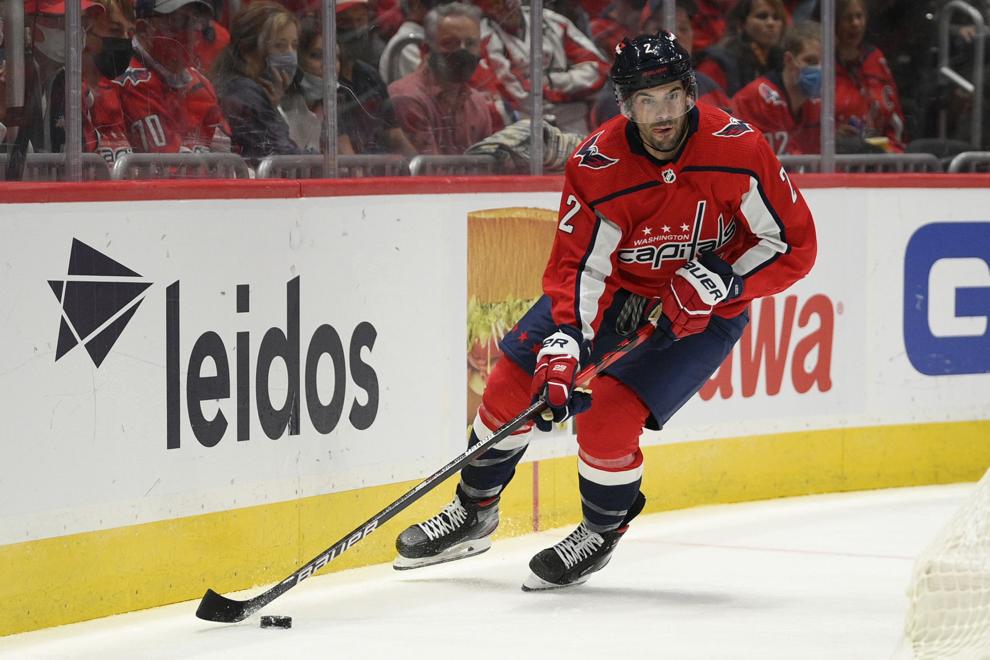 A power-play goal in Washington's opener last Wednesday against the New York Rangers was the second time Justin Schultz has scored in his first game of the NHL season.
The 10th-season pro also scored in the 2017-18 opener for Pittsburgh.