Two Wisconsin natives were among the 49 players invited to compete in May for spots with the USA Hockey National Team Development Program.
Three months later, defenseman Brady Cleveland of Wausau and center Tanner Walos of Hartland both are committed to the University of Wisconsin men's hockey team, signaling the Badgers are committed to recruiting highly rated players from the state.
A third player from the NTDP camp, Michigan defenseman Zachary Schulz, announced his nonbinding oral commitment to UW on Tuesday, giving the Badgers a solid start to recruiting those players born in 2005.
Cleveland and Schulz were selected for the Under-17 team headquartered in Plymouth, Michigan. Walos was passed over by USA Hockey but quickly shifted directions and signed a tender to play with Fargo of the United States Hockey League.
There's more than an in-state connection between Cleveland and Walos, who announced their commitments one day apart once schools could offer scholarships to high school juniors starting Aug. 1. Their coaches describe them as grounded in a work ethic that made them easy choices to serve as captain.
"He was intense and he cared and he's an easy leader because the kids just follow him constantly," said Brad Byce, who coached Cleveland with the Team Wisconsin program that plays before and after the high school season.
"His work ethic is no different than the kids that have come through before him that are elite. You never had to tell Cole (Caufield) to work hard. You never had to tell Ty Emberson to work hard."
Emberson, last season's Badgers captain, is a good comparison for Cleveland other than playing with the opposite hand. They share a passion for dishing out hits and a relentless approach to improvement.
Byce said he had to convince Cleveland that a high number of penalty minutes with Team Wisconsin because of his abrasive style wasn't going to hurt him. The left-handed defenseman, who is listed at 6 foot 3, has good speed but needs to work on his shot over the next two seasons with the NTDP.
He also talked to Colorado College, Cornell and Michigan Tech but said the Badgers were his only serious consideration. Associate head coach Mark Osiecki, widely praised for his development of young defensive prospects, was a major reason for that.
Cleveland said he told Osiecki he needs him to still be at UW when he arrives, likely in 2023.
"I've talked to everybody — NHL scouts, my adviser, coaches, anything — they all are talking about him and his record," Cleveland said.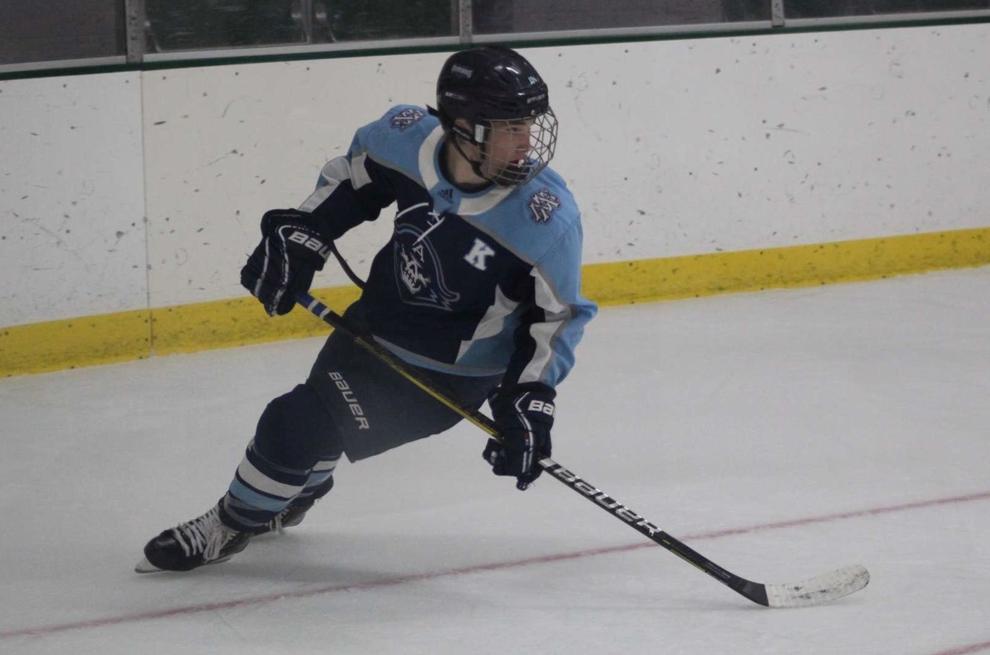 All-around leader
Walos' leadership qualities started at home with four younger siblings, said DJ Drayna, who has coached him for more than a decade, most recently with the Milwaukee Junior Admirals.
On the ice, Walos shows a high level of pride in playing in dirty areas of the ice even though at 5-11 he's not the biggest body around.
"When we chose captains, it was an obvious choice that he was our leader," Drayna said. "Yeah, he's our best player, but that doesn't define a leader. He was willing to talk to people, stick up for teammates. But he also led in the classroom as a 4.0 kid. That's a huge thing and an important component to being committed early."
Walos made unofficial visits to North Dakota and St. Cloud State and also was talking with coaches from Ohio State and Providence. He had a big push toward UW since the Badgers first made their interest known in January: His grandfather, Jack Tenge, is a UW-Madison medical school graduate.
"Nothing really compared to Wisconsin," Walos said.
Walos needs to work on improving his speed, Drayna said, and has to learn the finer points of when to use a physical style. But he sees the ice well and has shown a scoring touch — 41 goals in 48 games with the Junior Admirals last season — that made USHL teams take notice.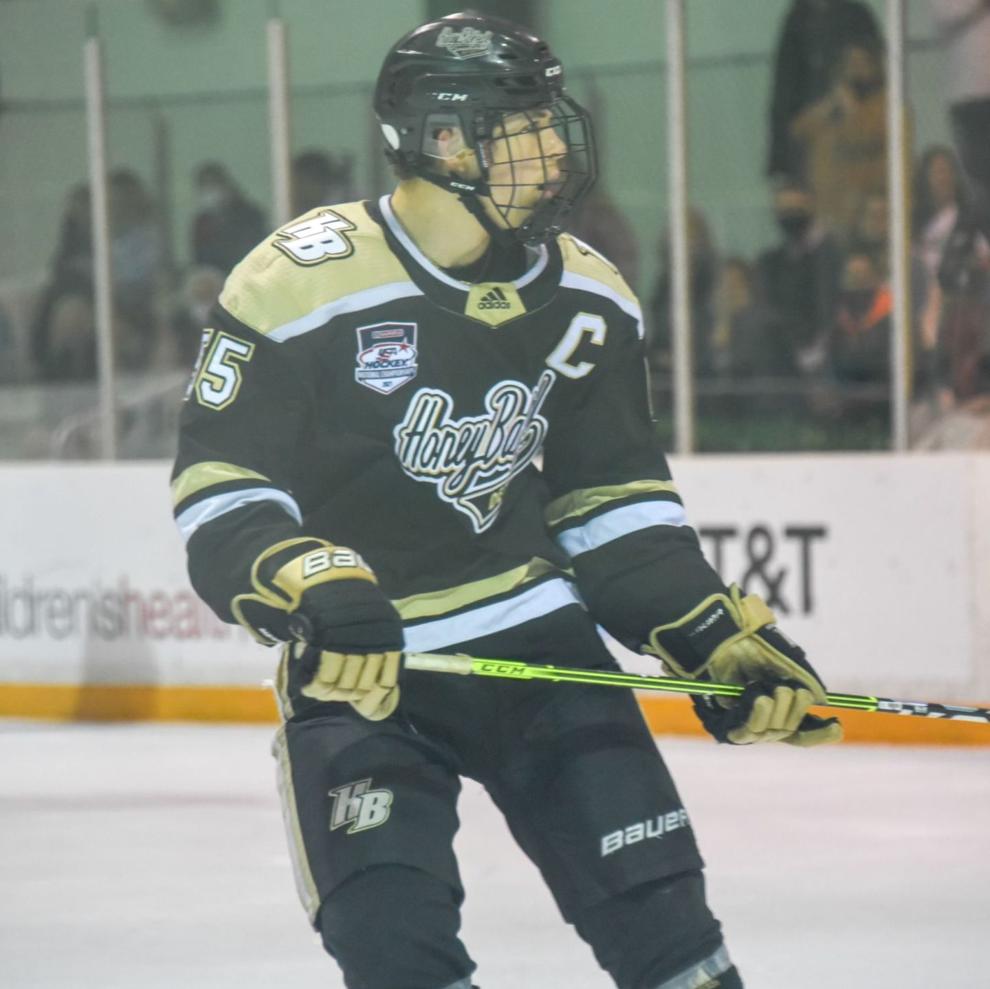 It hasn't been all about Wisconsin for Badgers coaches so far in the offering period for 2005-born players. They went to what once seemed an off-the-board possibility.
Schulz's adviser mentioned UW as a potential destination before coaches could start to contact high school sophomores last January, but the left-handed defenseman was skeptical. He never even had been to Wisconsin and didn't have much of a thought about playing there.
Then a call came from Badgers associate head coach Mark Strobel. It made an impression, to say the least.
"Immediately, it just clicked," Schulz said. "I was like, this guy's insane. How could I ever say no to him? He's the most convincing guy I've ever met. He talks just like a kid. He knows what kids like. I just built that relationship up with him.
"This past weekend they invited me out to visit, so I flew down there with my family. I knew right when I stepped in Madison it was the place for me."
Schulz lives near Ann Arbor in South Lyon, Michigan, and had the Wolverines as one of his finalists along with UW. He also considered Miami, North Dakota and Michigan State.
He's 6-1 and started a summer training program at 183 pounds. He since has added around 15 pounds of muscle that will help his transition to the national program.
"I knew that the (NTDP) is the fast track to college and the NHL," he said. "If you put the work in, it's going to come back to you."
Schulz raised his scouting profile during a 2020-21 season that ended with him winning the USA Hockey national championship with Honeybaked. His footwork is among his best attributes, and he's more comfortable being a shutdown defender than playing on the offensive side.