ANN ARBOR, Mich. — As bounce-back victories go, this one may have been the biggest this season for the University of Wisconsin men's hockey team.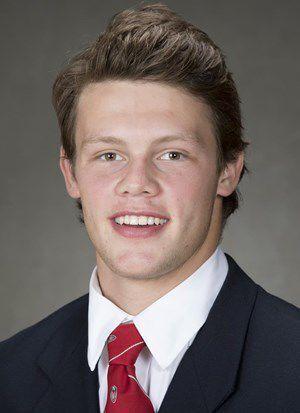 The power play clicked for the seventh-ranked Badgers. They prevented quick rushes. They got solid goaltending.
It added up to erasing the sour taste from the largest loss of the season with a 3-2 victory against No. 8 Michigan at Yost Ice Arena on Sunday.
"This was probably the hardest situation for us," Badgers coach Tony Granato said. "Michigan got a lot of momentum last night. To be able to counter it tonight and figure out a way to get the job done in a really tough building to play, we did a really nice job."
Roman Ahcan's power-play goal late in the second period put the Badgers ahead for good, and Dominick Mersch provided some needed insurance early in the third.
Cameron Rowe made 24 saves as UW ended a six-game losing streak to the Wolverines.
The Badgers weren't happy with their performance in a 5-1 loss on Saturday but they corrected the wrongs to leave with critical points in the race for first place in the Big Ten.
Michigan scored four times on the rush on Saturday to extend its winning streak to five games but UW quieted that part of the Wolverines' effort Sunday with quicker backchecking from the forwards.
"We talked about it. We watched it," Mersch said. "We made sure we had a forward high, making sure that we were taking away any odd-man rushes against."
Michigan closed within 3-2 with an extra-attacker goal by Brendan Brisson with 2 minutes, 25 seconds remaining but UW shut things down from there.
"From start to finish, we didn't give them a whole lot," Granato said. "We played pretty solid hockey all the way through. Even when they got a bounce there at the end and got a goal to pull within one, there was no panic."
The goals by Ahcan and Mersch, separated by 2:44 and the second intermission, gave the Badgers a 3-1 lead.
Dylan Holloway, who scored in the first period to put the Badgers ahead, drew a tripping penalty on Michigan's Keaton Pehrson and got the secondary assist when Ahcan roofed a rebound.
After being held scoreless on their only power-play try Saturday, the Badgers scored with the man advantage for the fifth time in the past six games.
UW had to kill a cross-checking minor to Tarek Baker that covered parts of the second and third periods. Penalty killers Owen Lindmark and Mersch teamed up seconds after the penalty ended to extend the lead.
Mersch looked as surprised as anyone when his putback hit the net after Strauss Mann stopped Lindmark's initial try.
"Tony was just telling us to finish out the kill and get a quick shift in," Mersch said. "I just crashed the net hard and got a stick on it and it happened to go in."
The Badgers won at Yost for the first time in their past eight tries (1-5-2) and improved to just 3-11-4 here in the Big Ten era.
Rowe, who entered in relief of Robbie Beydoun on Saturday, played a big role in UW trimming Minnesota's lead in the Big Ten standings to two points.
The freshman got his stick out to deny a Kent Johnson rebound shot at a mostly empty net just two minutes after Mersch made it 3-1. He gloved down a Michael Pastujov shot from the slot later in the third period.
He had some help from defenseman Anthony Kehrer in the second period when Johnny Beecher had a look at an open net after a deflection. Kehrer blocked the shot.
"Cam was really solid," Granato said. "He's confident back there."
It took the Badgers (14-8, 12-5-0-1 Big Ten) eight minutes to get their first shot on goal of the game, a Cole Caufield try on 2-on-1 that Mann got his glove on.
But the goalie had little chance less than a minute later with Holloway bearing in on him. Hounded by two defenders after crossing paths with Ahcan and receiving a pass from his linemate, Holloway lifted a forehand off the bottom of the crossbar and in for a 1-0 UW lead.
Michigan (11-7, 8-7-1-0) got even a few minutes after UW failed to convert on three good openings. Freshman defenseman Owen Power, expected to be among the top picks in this year's NHL draft, moved the puck from his backhand to his forehand to lift it past Rowe.
Unlike Saturday, when the Wolverines rolled after tying the game in the second period, the Badgers got back to the way they wanted to play.
"That was definitely huge for us," Holloway said. "Good teams don't lose twice. ... It was a good character win and shows a lot about our team."
---
Former Badgers men's hockey players in the NHL in the 2021 season
Former Badgers men's hockey players in the NHL in the 2021 season
Brian Elliott, Philadelphia Flyers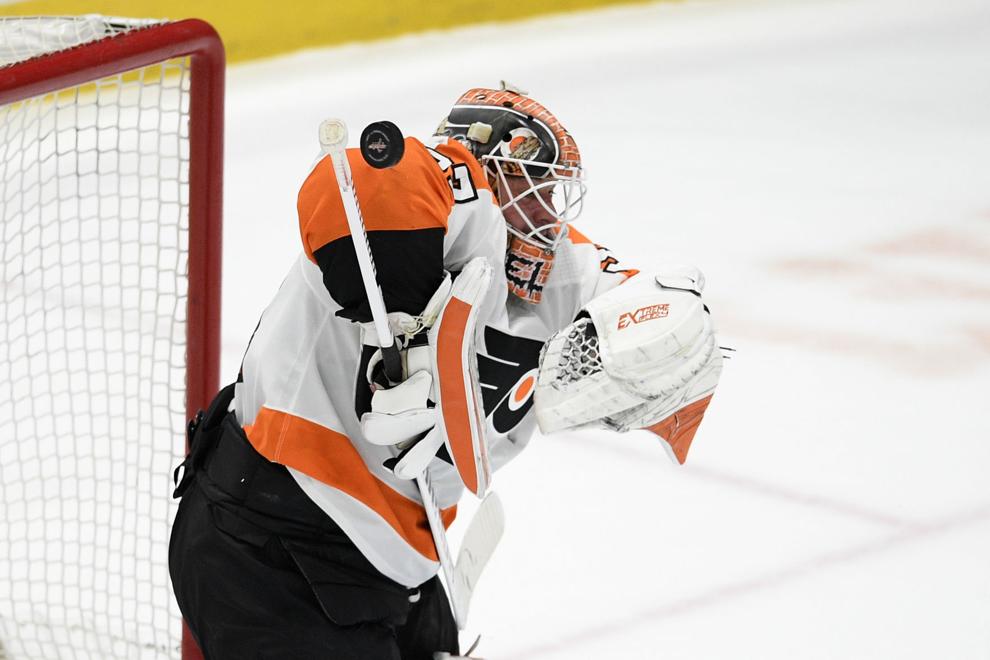 Trent Frederic, Boston Bruins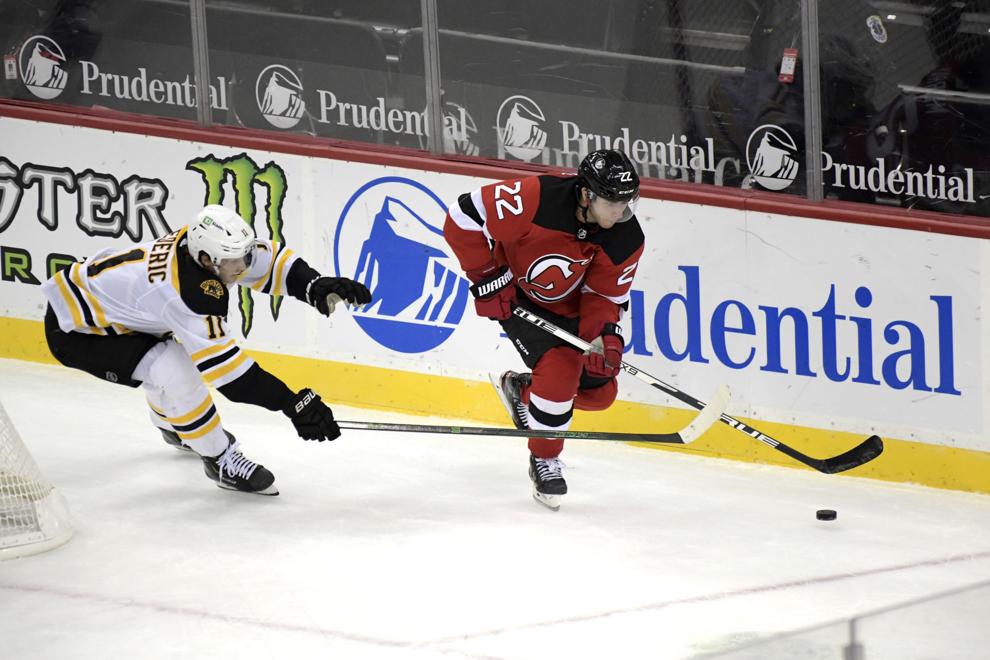 Jake Gardiner, Carolina Hurricanes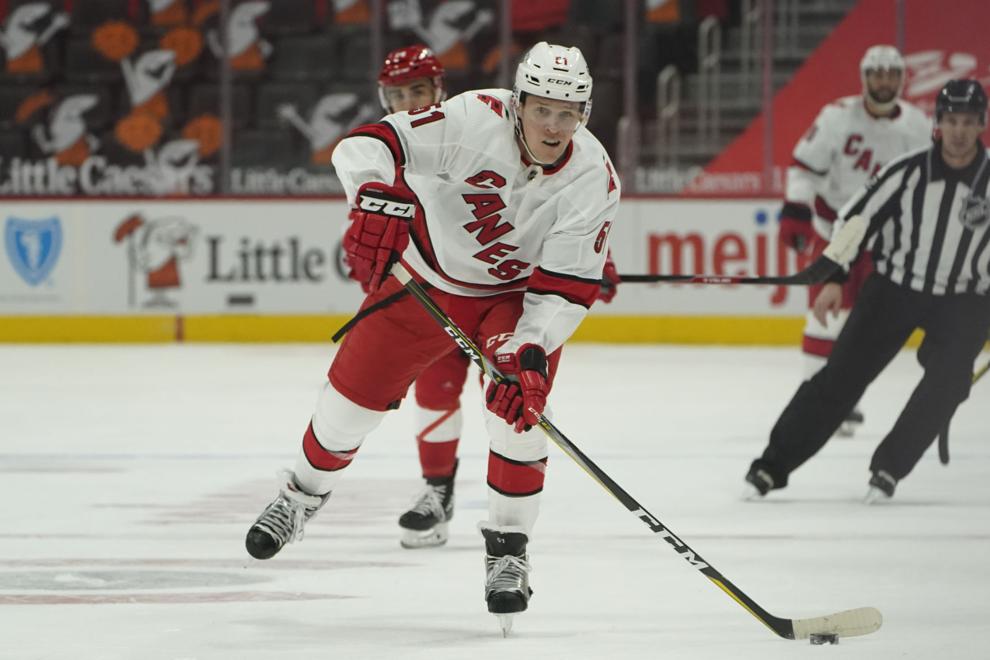 Wyatt Kalynuk, Chicago Blackhawks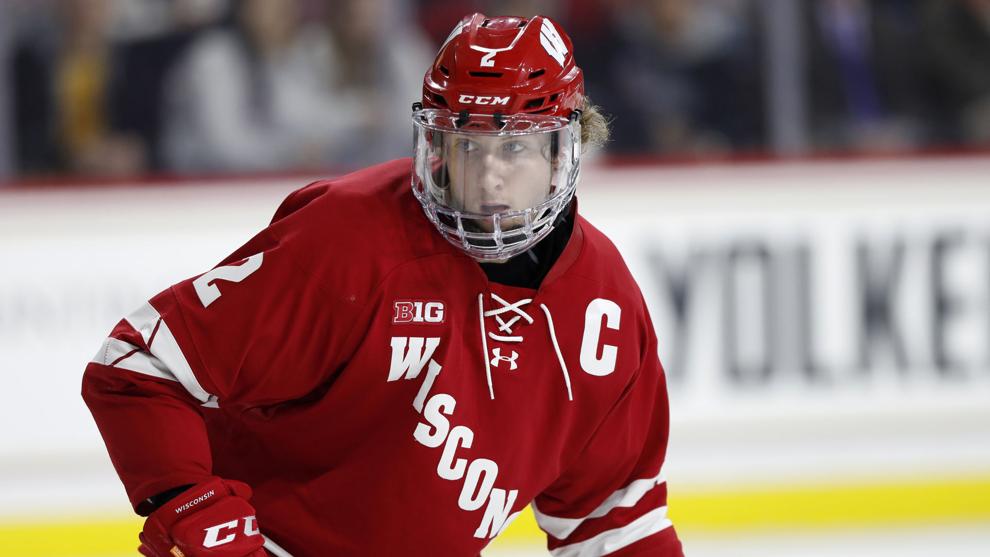 Luke Kunin, Nashville Predators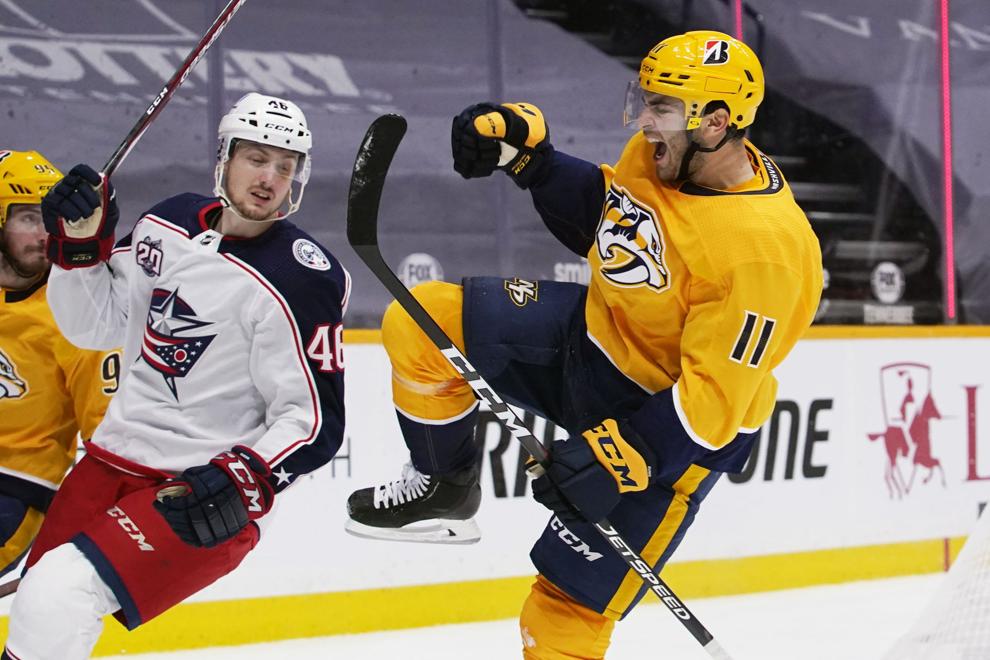 Jake McCabe, Buffalo Sabres
Ryan McDonagh, Tampa Bay Lightning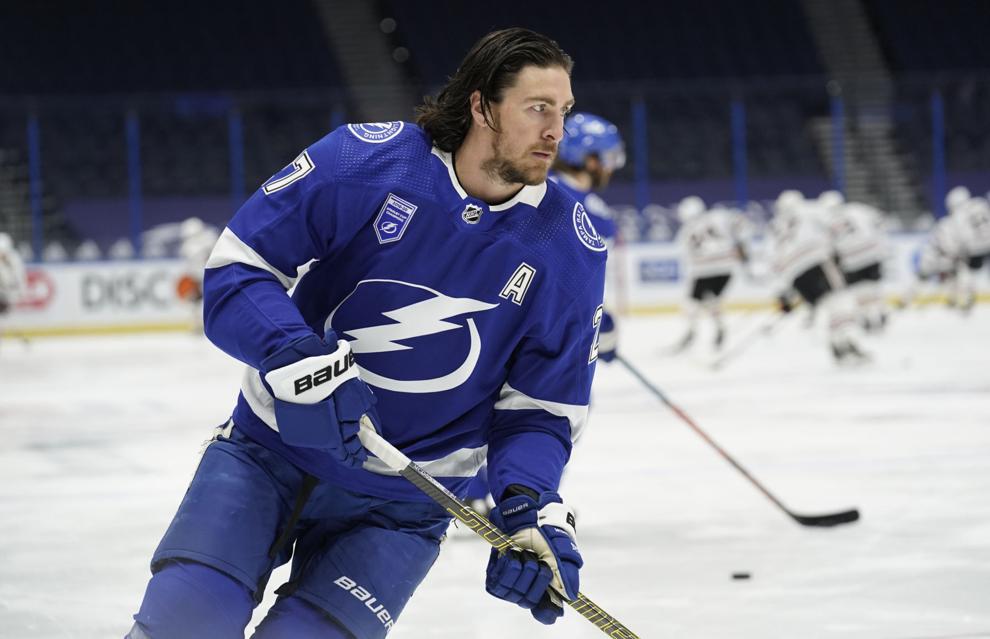 K'Andre Miller, New York Rangers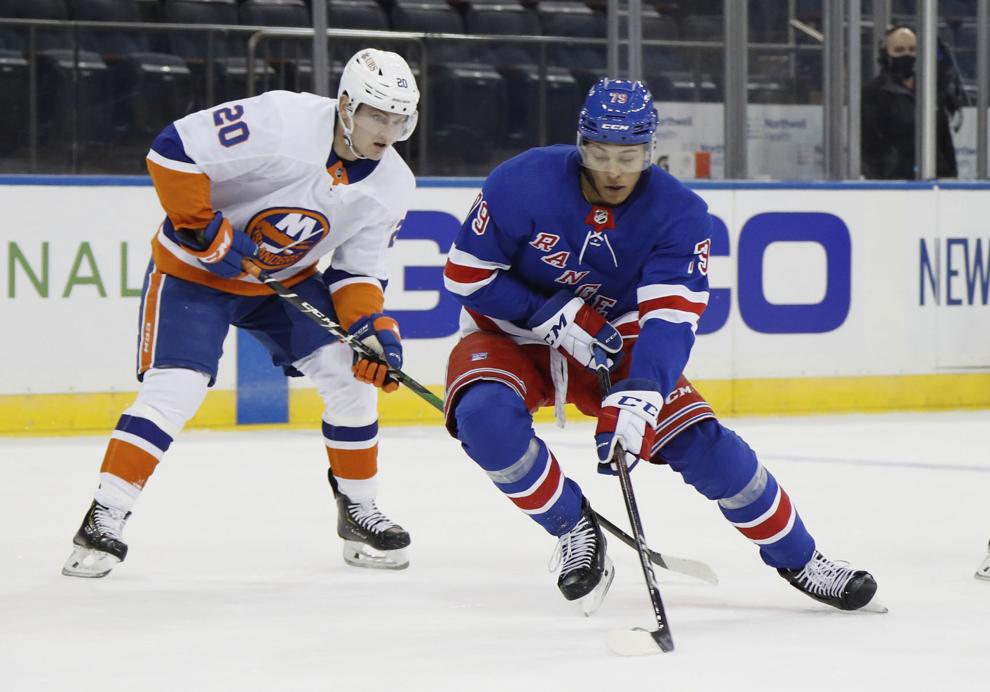 Joe Pavelski, Dallas Stars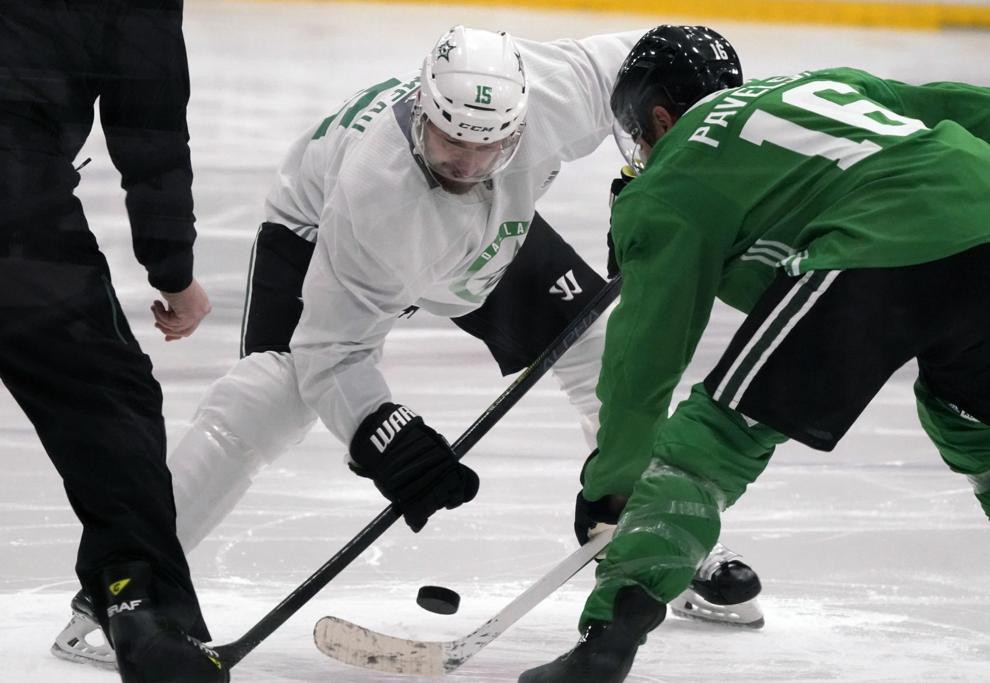 Justin Schultz, Washington Capitals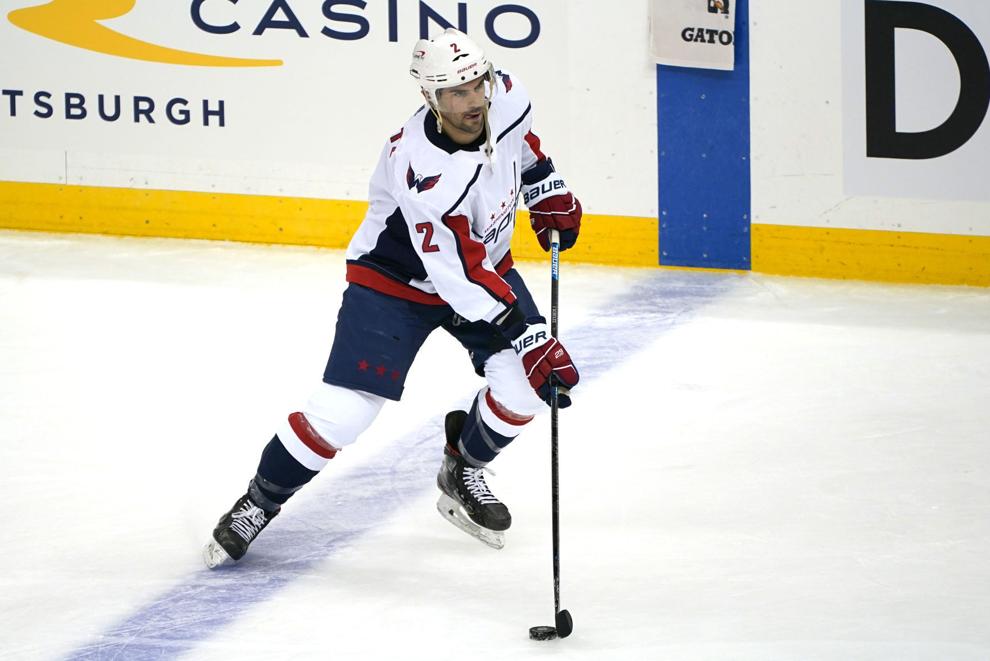 Brendan Smith, New York Rangers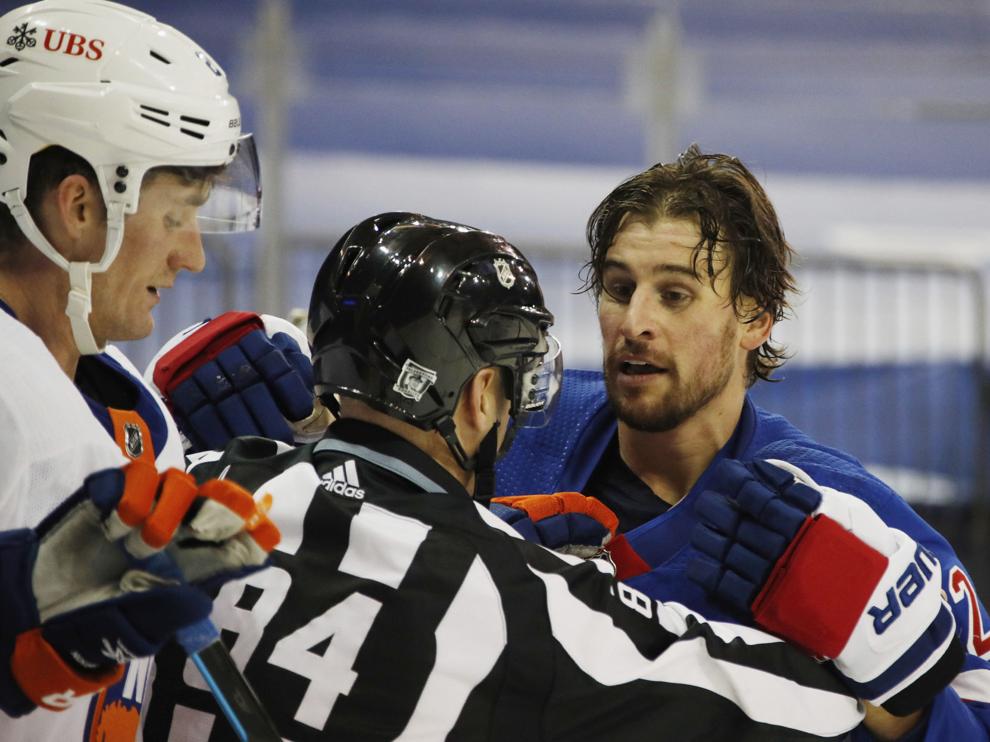 Craig Smith, Boston Bruins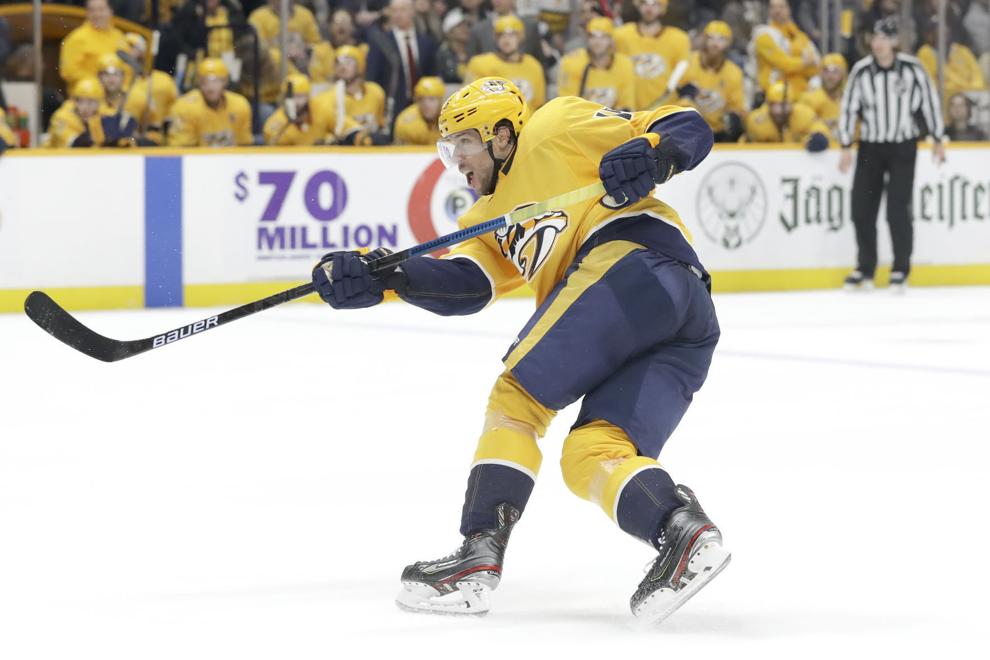 Derek Stepan, Ottawa Senators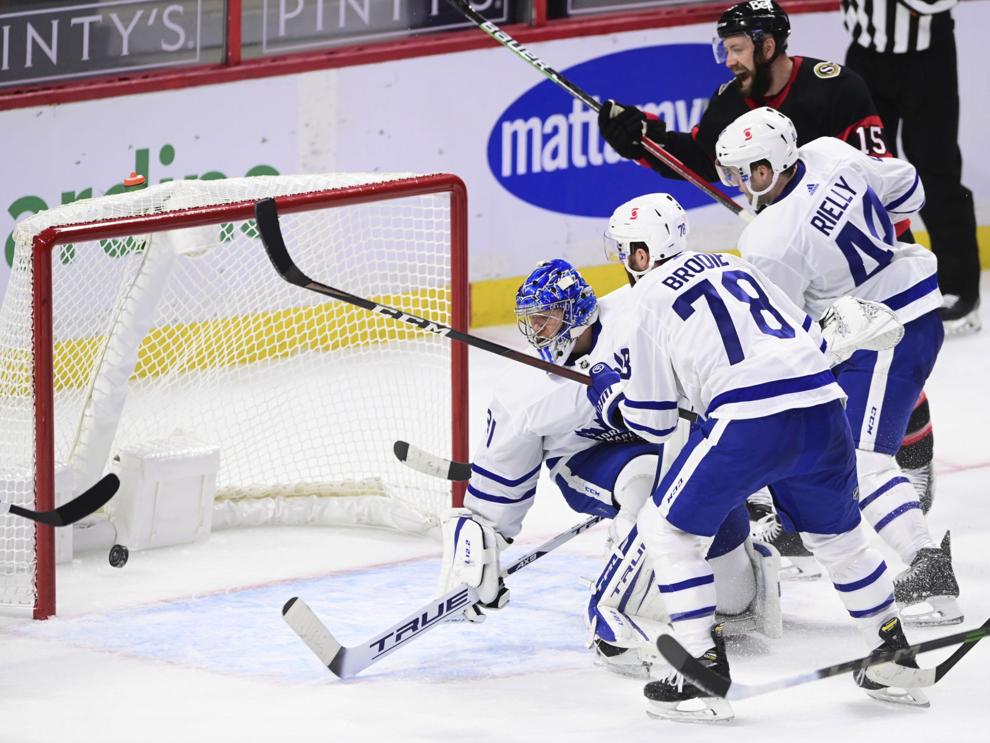 Ryan Suter, Minnesota Wild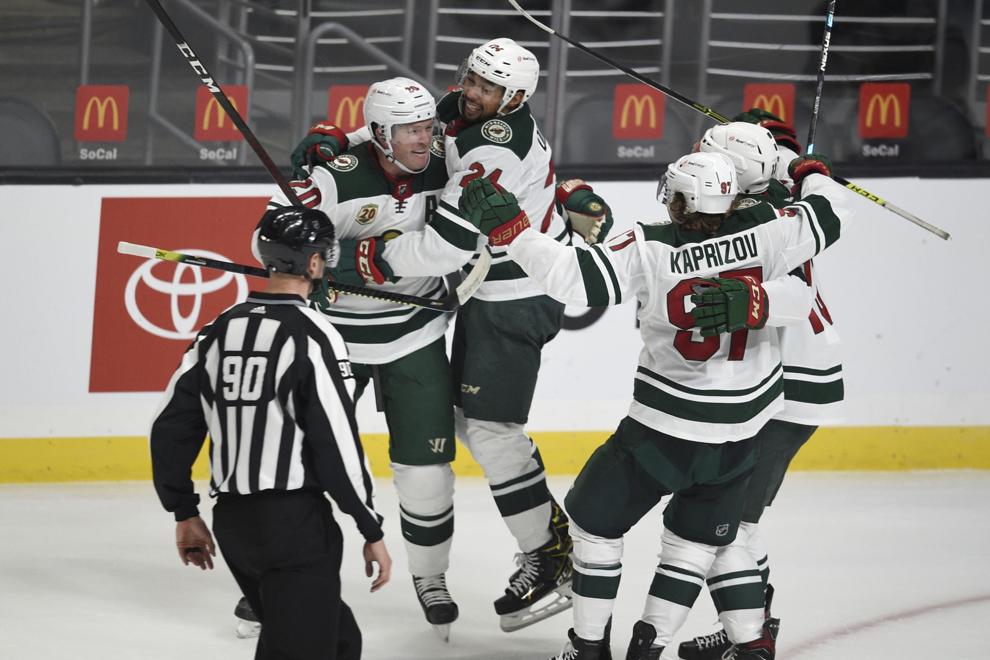 Kyle Turris, Edmonton Oilers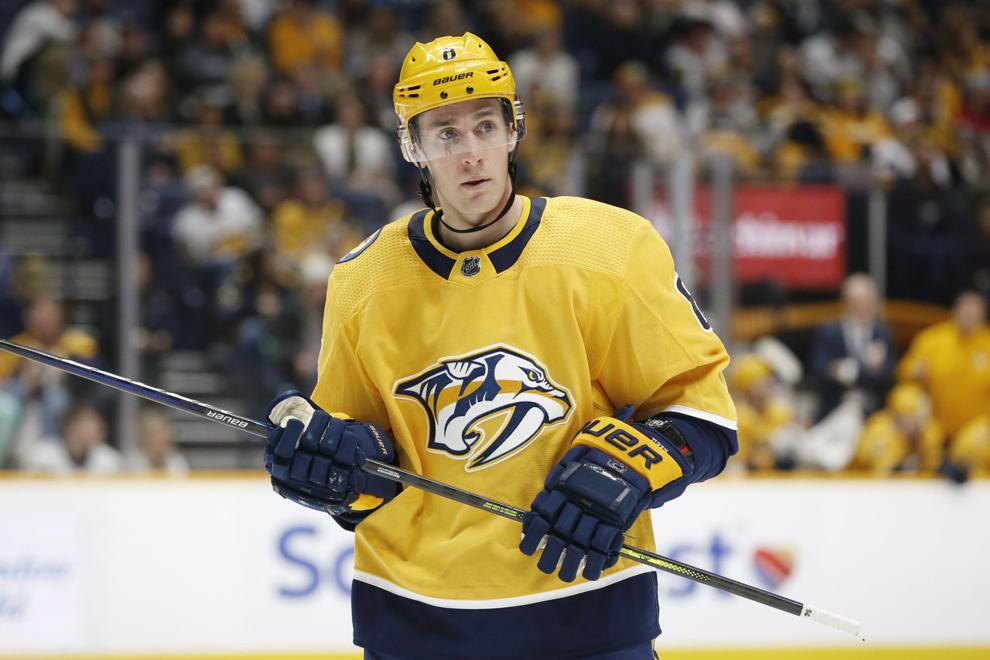 Brian Elliott, Philadelphia Flyers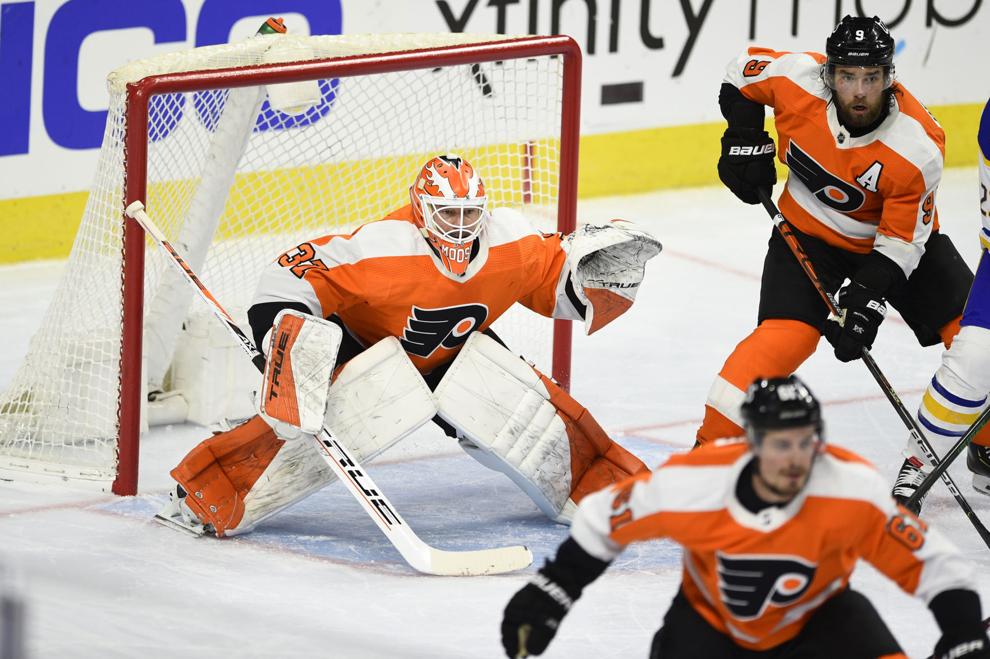 Brian Elliott, Philadelphia Flyers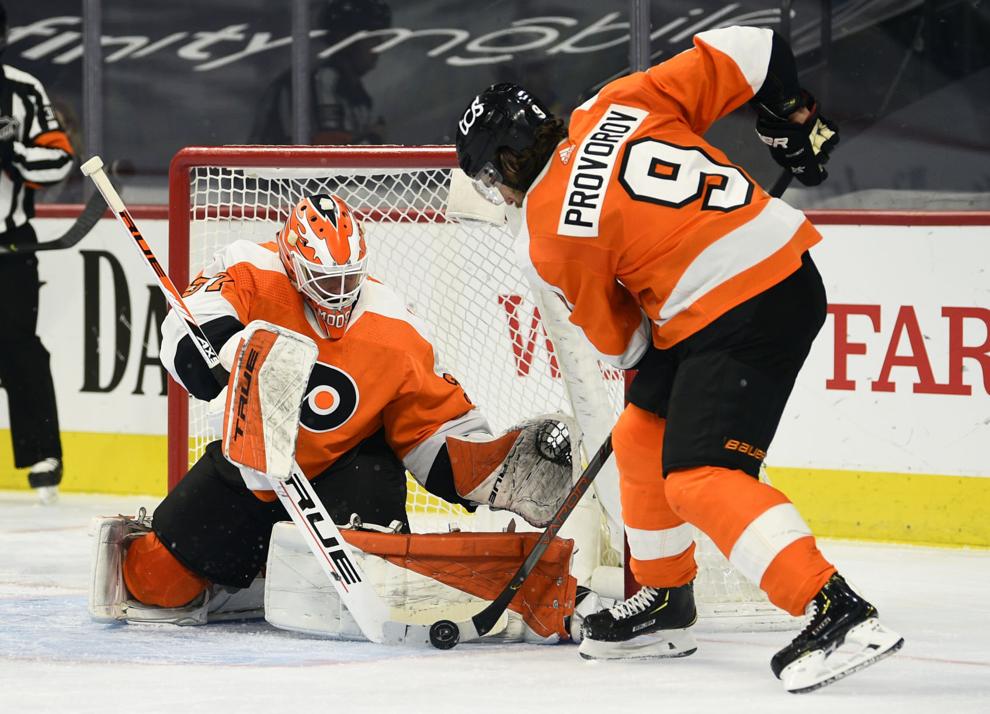 Trent Frederic, Boston Bruins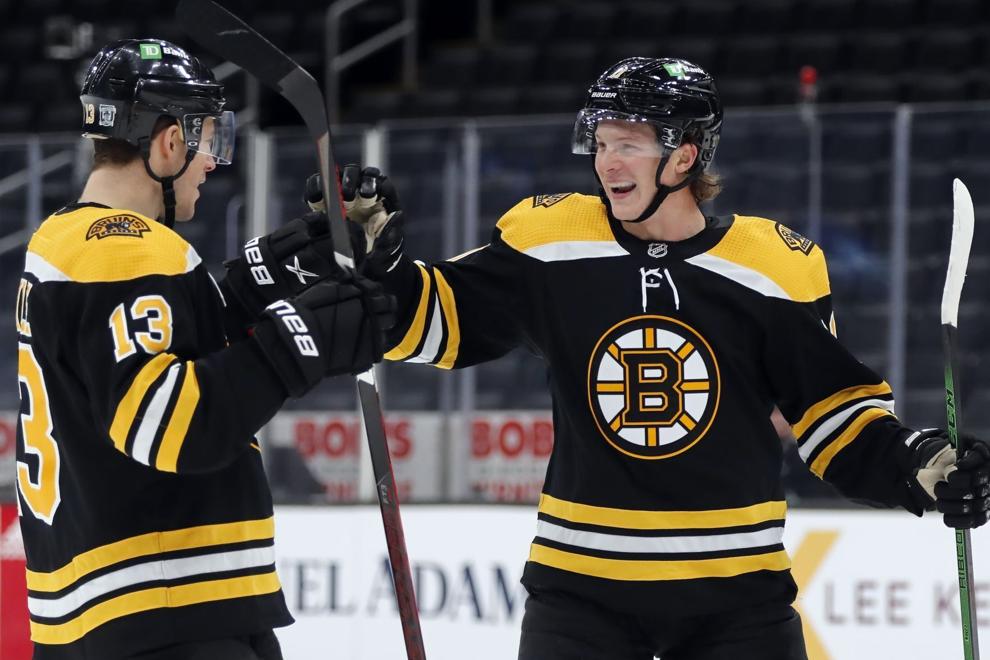 Joe Pavelski, Dallas Stars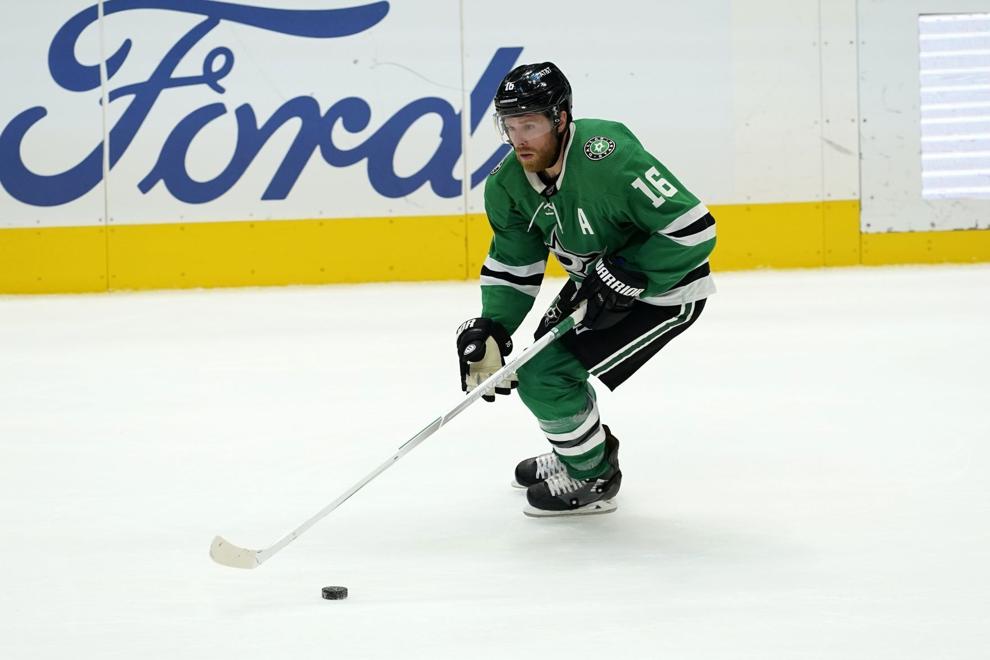 Craig Smith, Boston Bruins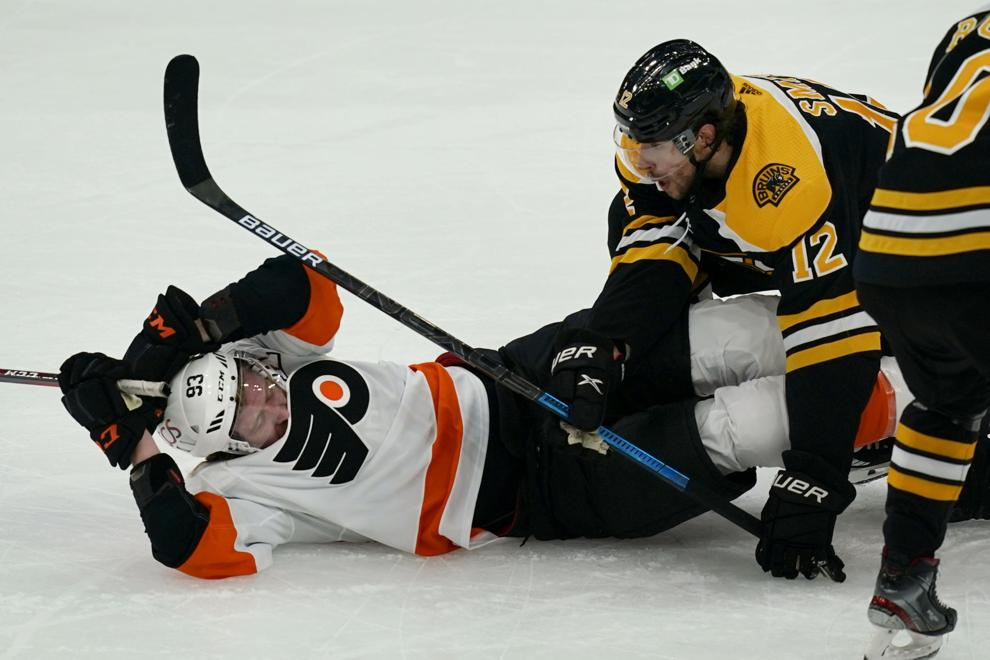 Derek Stepan, Ottawa Senators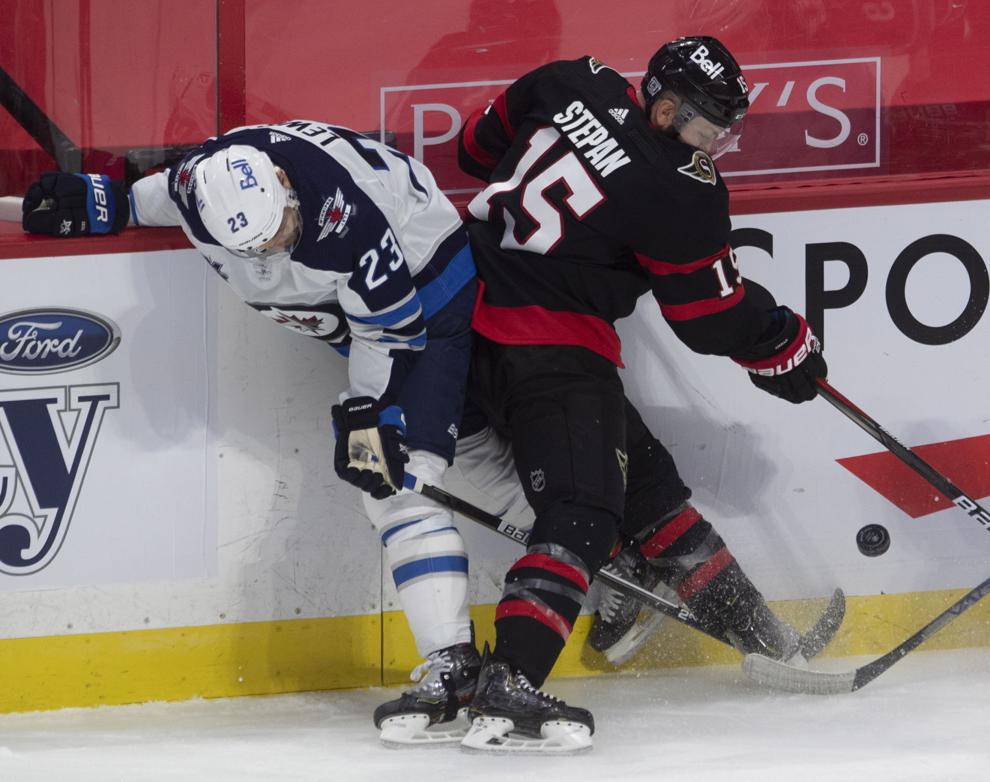 Kyle Turris, Edmonton Oilers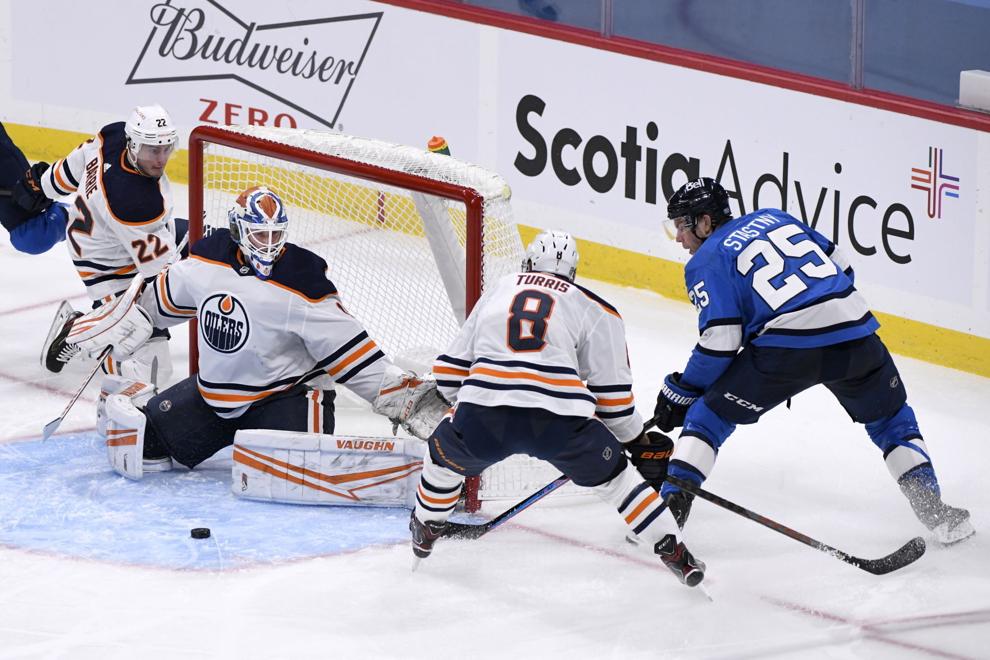 First period: W — Holloway 8 (Ahcan, Inamoto), 8:51. Penalties: Kehrer, W, 2:26; Weissbach, W, 9:38; Power, M, 11:02.
Second period: M — Power 3 (Johnson, Bordeleau), 12:35. W — Ahcan 6 (Pelton-Byce, Holloway), 17:44 (pp). Penalties: Ciccolini, M, 1:23; Pehrson, M, 17:05; Baker, W, 18:17.
Third period: W — Mersch 3 (Lindmark, Baker), :28. M — Brisson 7 (York, Bordeleau), 17:35. Penalty: Team, M, 18:25.
Saves: W (Rowe 5-11-8) 24; M (Mann 6-13-12) 31. Power plays: W 1-for-4; M 0-for-3. Att. — 98.