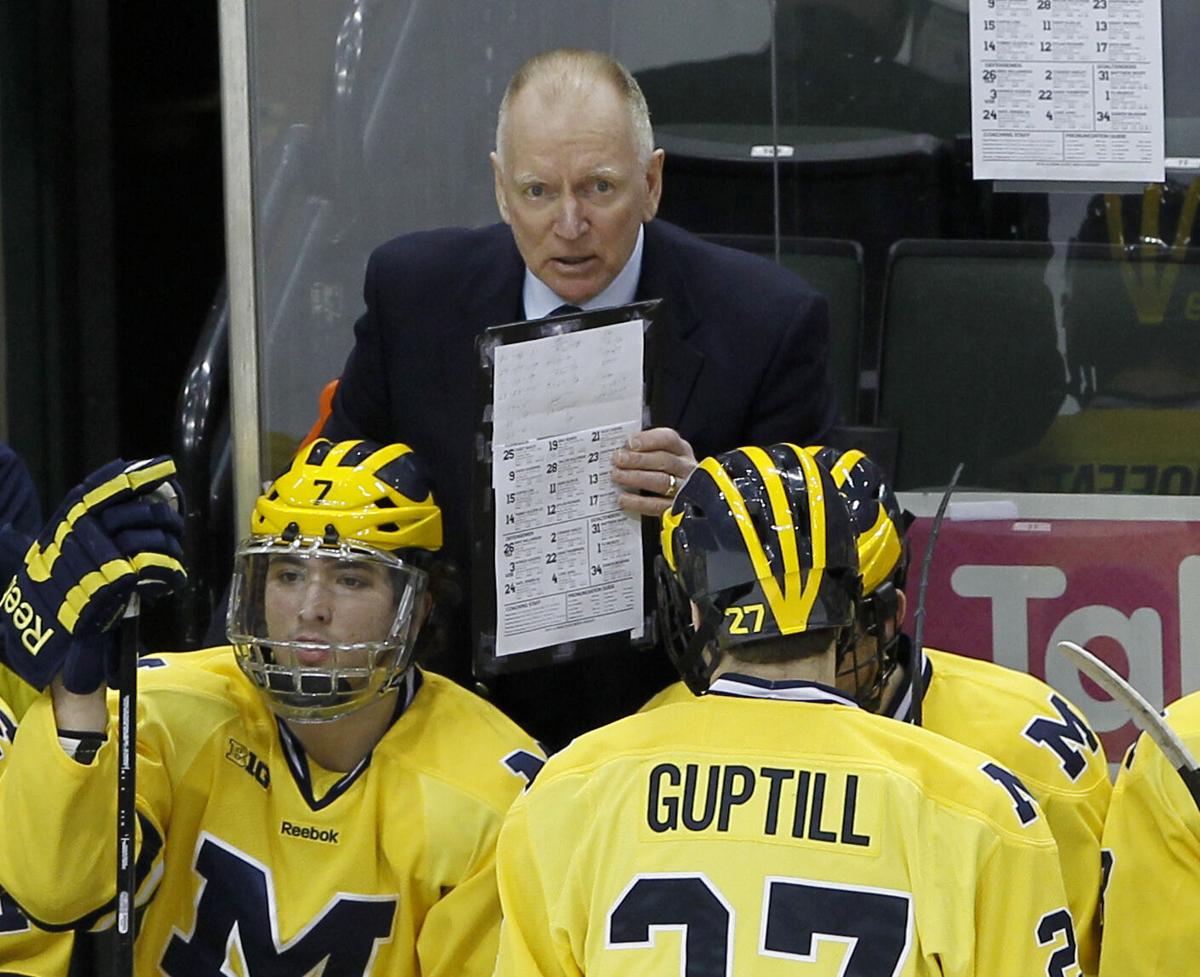 The Big Ten Conference will have new leadership for its men's hockey league after deputy commissioner Brad Traviolia left his position with the conference office.
Sources said Traviolia, who oversaw men's hockey since 2015 as part of his responsibilities with the Big Ten, departed at the end of April.
The Big Ten hasn't announced Traviolia's move, but said in a statement to the State Journal on Tuesday that former Michigan coach Red Berenson was recently named special adviser to the commissioner for hockey operations.
Berenson was among a group of people representing the league at a recent college hockey meeting, according to sources.
"We are absolutely thrilled to welcome Red Berenson to the Big Ten staff in this role," commissioner Kevin Warren said. "His career achievements and contributions to the sport of hockey are truly outstanding and he has a great understanding of what it means to coach and compete in the Big Ten.
"My goal is to dedicate an exceptional level of talent and support to our member institutions and hockey programs, and Coach Berenson is a seasoned veteran with experiences that will positively impact our efforts to grow Big Ten hockey at the national level."
Traviolia, the Big Ten's deputy commissioner since 2006, was considered a candidate to succeed outgoing commissioner Jim Delany in a 2019 search. Warren eventually was selected and took over Jan. 1.
A former Northwestern wrestler, Traviolia joined the conference office in 1997 as assistant director of sports management and human resource manager. He was promoted to associate commissioner in 2001 and took on responsibilities as chief operating officer and chief financial officer in 2003, roles he kept as deputy commissioner.
Julie Suderman was named CFO in 2018 but the Big Ten hasn't announced a new COO.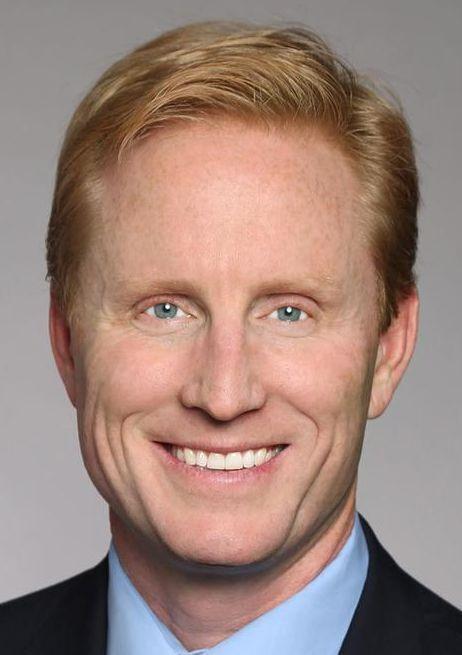 Traviolia started overseeing Big Ten hockey in 2015 after Jennifer Heppel, who helped launch the men's hockey league in 2013, became executive director of the Patriot League.
During Traviolia's tenure, the hockey league added Notre Dame as an affiliate member in 2017 and moved away from a neutral-site, single-weekend playoff format that proved unpopular from an attendance standpoint. For the last three seasons, the seven-team league has used a three-weekend playoff setup, with games hosted by the higher seed.
Behind the scenes, some with league teams have hoped for more vocal leadership out of the Big Ten administration on national men's hockey issues.
Berenson, 80, stepped down as Michigan coach in 2017 after 33 seasons leading his alma mater, with two NCAA championships. He was inducted into the U.S. Hockey Hall of Fame in 2018 and named that year's Legend of College Hockey award recipient by the Hobey Baker Memorial Award Foundation.
The Big Ten said Berenson's role will be to "use his exceptional background at all levels of the game to build a best-in-class student-athlete experience in men's and women's hockey at Big Ten institutions with a holistic and keen focus on health, safety and wellness, while continuing to improve the high academic success already experienced within the sport of hockey."
Another longtime former coach at a Big Ten school apparently is in the group being considered to be commissioner of the new incarnation of the Central Collegiate Hockey Association when it starts in 2021.
Don Lucia, who led Minnesota to two NCAA titles from 1999 to 2018, is a finalist for the position, according to a source. The other finalists, the source said, are Minnesota senior associate athletic director Tom McGinnis and Minnesota State athletic director Kevin Buisman.
Seven members of the Western Collegiate Hockey Association — Bemidji State, Bowling Green, Ferris State, Lake Superior State, Michigan Tech, Minnesota State and Northern Michigan — plan to form the new CCHA in a geographic split from the other three WCHA teams. Alabama Huntsville announced last Friday that it's dropping its hockey program amid a budget crunch, and questions surround the future at Alaska and Alaska Anchorage.
The new CCHA members are hoping to name a commissioner in June and start work by the start of July.