Cole Caufield has thought of Cameron Rowe as a gamer since they first played together with the USA Hockey National Team Development Program in 2017.
Rowe had to dial it up a little more on Thursday as the University of Wisconsin goaltender faced down the usual high volume of shots from Penn State for the first time.
"He's never played a team like this at their rink where it's a totally different hockey game," Caufield said. "He held his own."
With the roll that Rowe has been on over the past week, it shouldn't have been a surprise he came through in a building that hasn't been kind to the 12th-ranked Badgers over the years.
Rowe stopped 45 shots to backstop a 4-1 UW victory against Penn State in State College, extending the Badgers' winning streak to a season-high three games.
Without defenseman Tyler Inamoto (upper-body injury) and forward Roman Ahcan (suspended), the Badgers needed big performances against a Nittany Lions team that had won seven of its last nine. They got them from their goaltender and power play.
Ty Pelton-Byce and Cole Caufield scored with the man advantage as second-place UW pulled within five points of Minnesota in the Big Ten standings with one game in hand.
"I think we're just finding our game," Rowe said. "Our team's found our identity and we know what it takes to win. Every game you've got to go out and do the same exact thing. That's what we've been doing of late and it's paying off for us."
With an infectious confidence, Rowe allowed only three goals in his three starts over a six-day span. UW has won all four games the freshman has started, and he has a .967 save percentage in them.
Thursday's game was only the fourth time in 39 games against Penn State the Badgers have held the Nittany Lions' high-volume offense to fewer than two goals. The last was March 21, 2014.
Rowe's play has given Granato, who has wanted to split the freshman with senior Robbie Beydoun, an enviable decision.
"I haven't been in a situation like this for a long time when you go to sleep at night scratching your head, going, jeez, who am I going to play tomorrow because of how well they're playing?" Granato said. "It puts us in a great position."
Caufield scored his team-high ninth goal with less than six minutes left in the third period to extend UW's lead to 3-1. That added on to Pelton-Byce's first-period strike as the Badgers scored multiple power-play goals for the second straight game and third time this season.
Both goals came from the first unit, which had to be reconfigured with Ahcan serving a one-game suspension issued by the Big Ten. Jack Gorniak went into the group and served as a screen for Caufield's bolt from the high slot.
"The biggest thing is just getting the pucks to the net, and I think we did a good job with that tonight," Caufield said. "In my opinion, I think it was a big reason why we won the game, special teams."
It took a video review for Pelton-Byce's third goal of the season, just after a 5-on-3 advantage expired, to count for a 1-0 lead in the first period. His shot from low in the right circle beat goaltender Oskar Autio (26 saves) high to the short side and hit the bar in the back of the cage before rebounding out.
It wasn't initially called a goal but at the next whistle the referees watched the replay.
Mathieu de St. Phalle's first collegiate goal later sent UW into the first intermission with a 2-0 lead for only the third time in 18 games at Pegula Ice Arena, where the Badgers had lost their previous four contests. The freshman buried a shot from the slot after receiving a pass out of the left corner from Owen Lindmark.
De St. Phalle scored 30 goals in 49 games for the Chicago Steel in the United States Hockey League last season but it took him 15 outings to break through with the Badgers.
"Long overdue," de St. Phalle said. "It always feels good to get that first one out of the way."
Kevin Wall cut Penn State's deficit to 2-1 early in the second period but Rowe and UW (9-6, 7-3-0-1 Big Ten) shut down the Nittany Lions (7-8, 4-8-1-0) from there. After Caufield's third-period goal, Dominick Mersch scored into an empty net seconds after leaving the penalty box.
The Badgers blocked 23 of Penn State's 84 shot attempts without Inamoto, their leader in that category. Lindmark had six of the shot interruptions.
"We played without our full group but we were still able to get it done," Granato said.
---
Former Badgers men's hockey players in the NHL in the 2021 season
Former Badgers men's hockey players in the NHL in the 2021 season
Brian Elliott, Philadelphia Flyers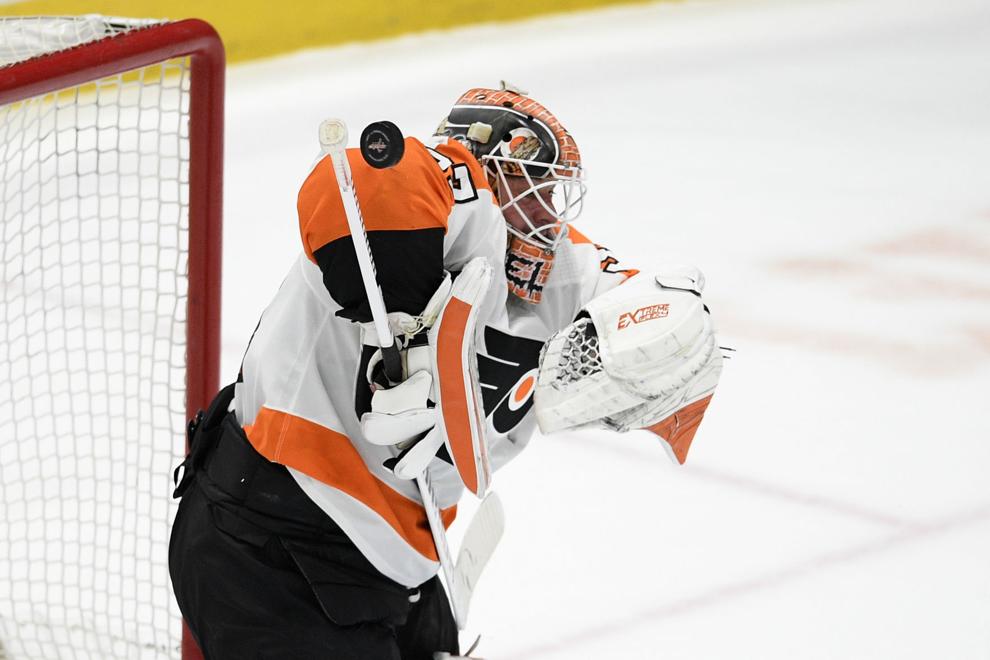 Trent Frederic, Boston Bruins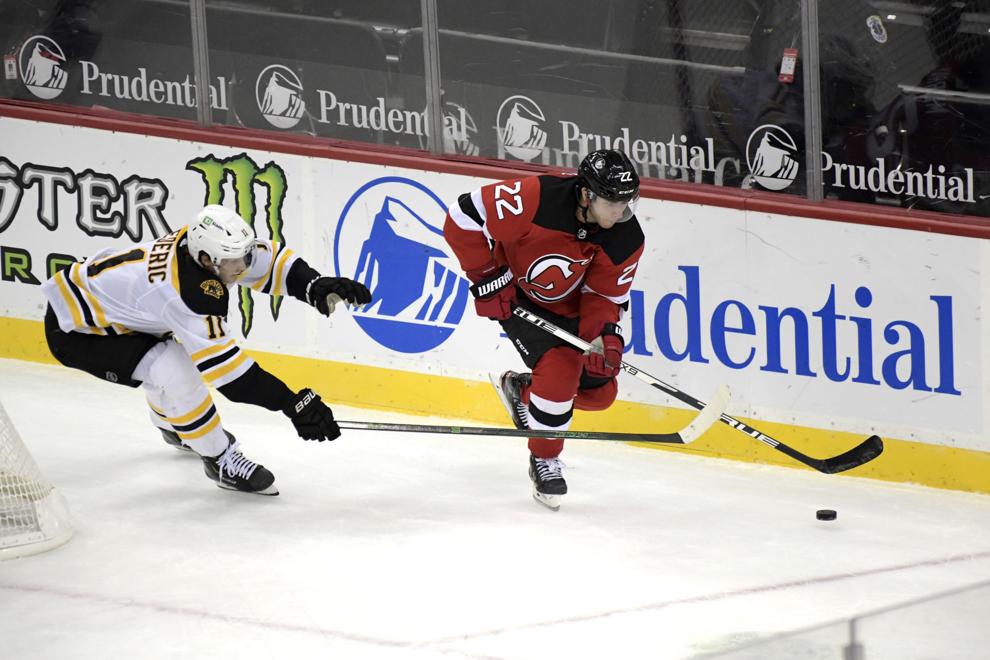 Jake Gardiner, Carolina Hurricanes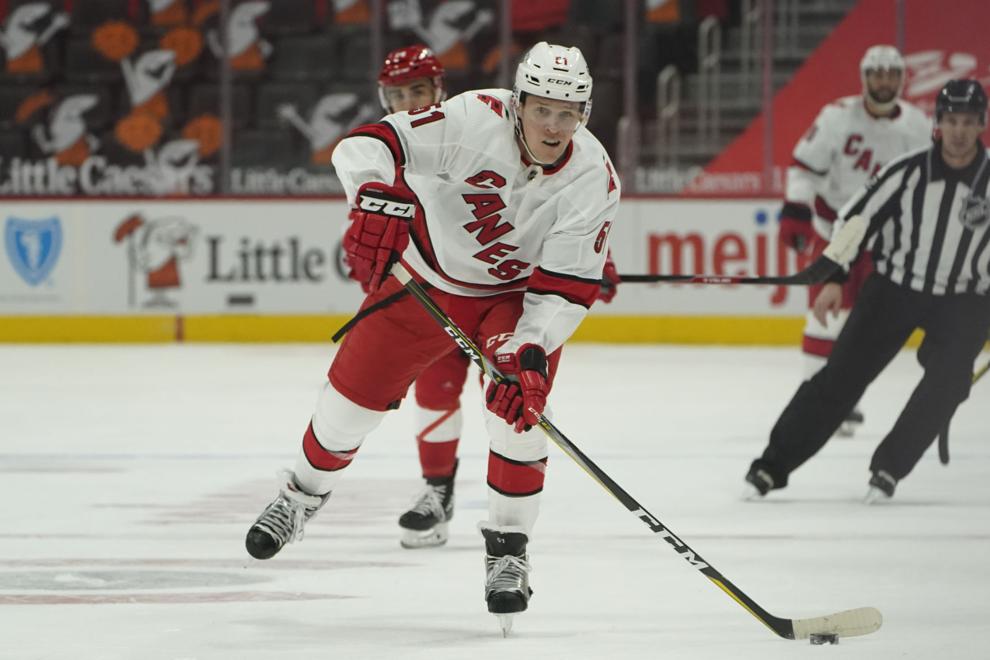 Wyatt Kalynuk, Chicago Blackhawks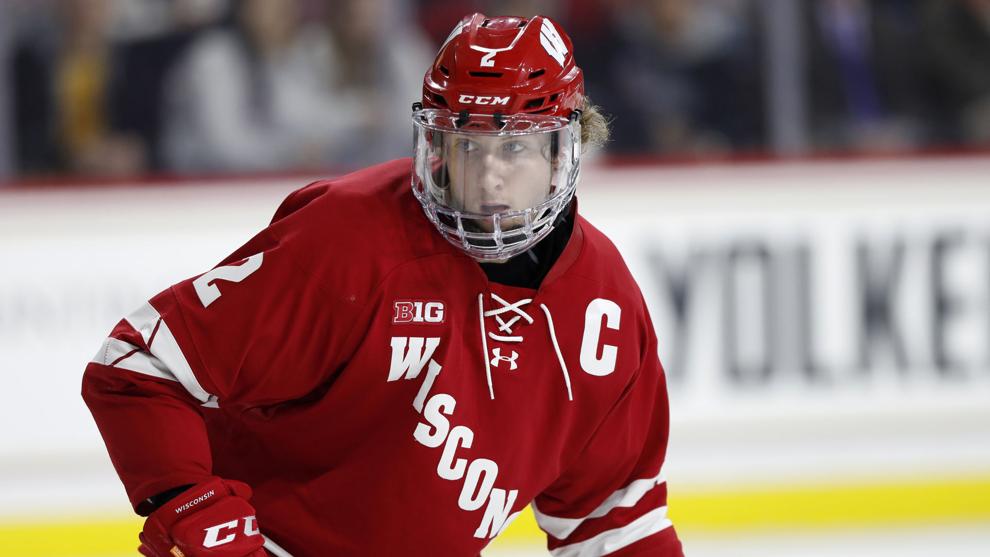 Luke Kunin, Nashville Predators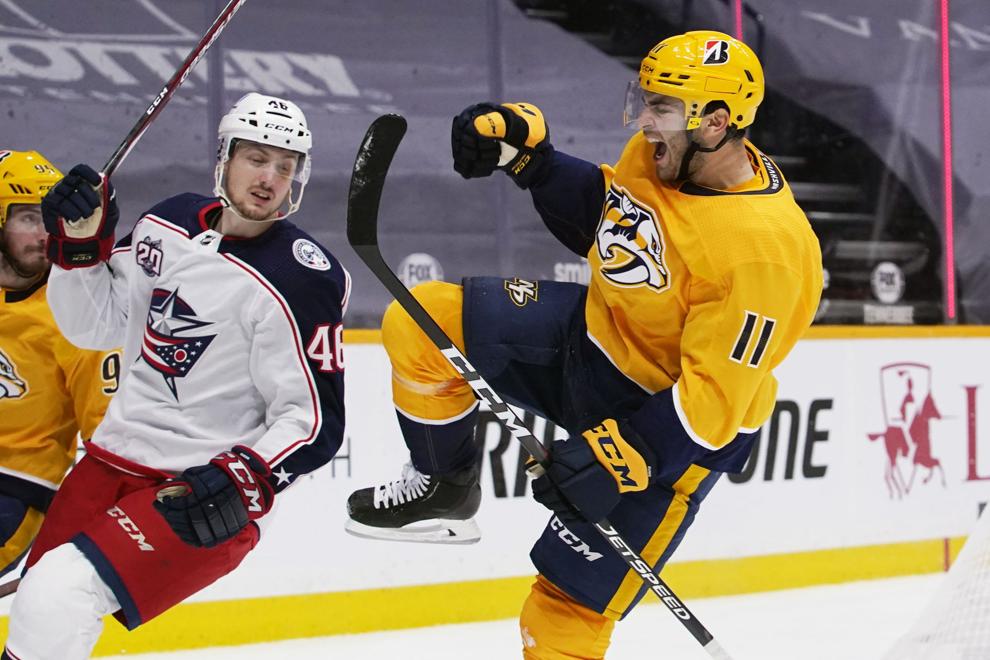 Jake McCabe, Buffalo Sabres
Ryan McDonagh, Tampa Bay Lightning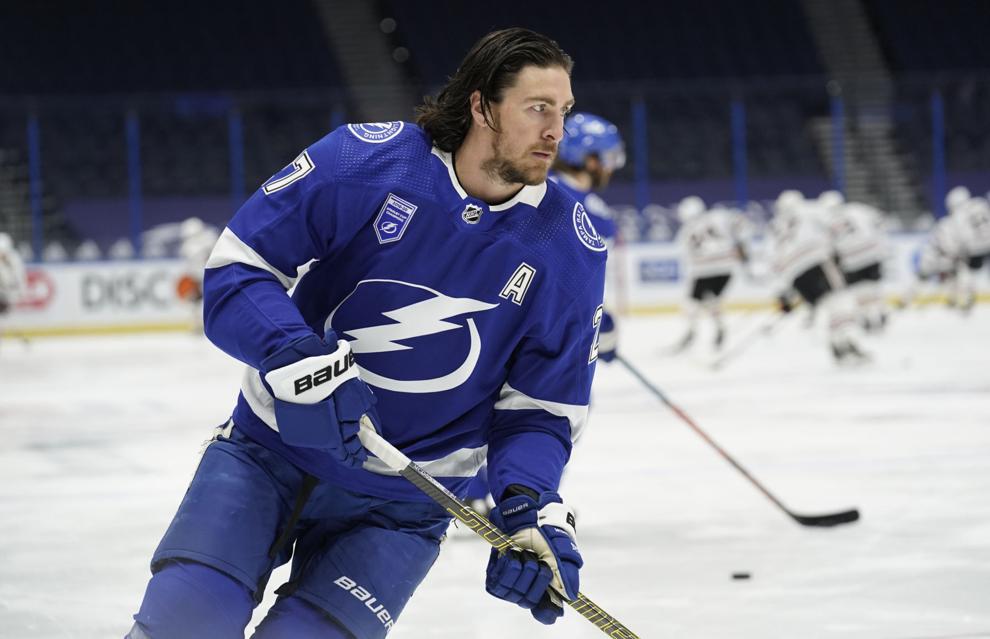 K'Andre Miller, New York Rangers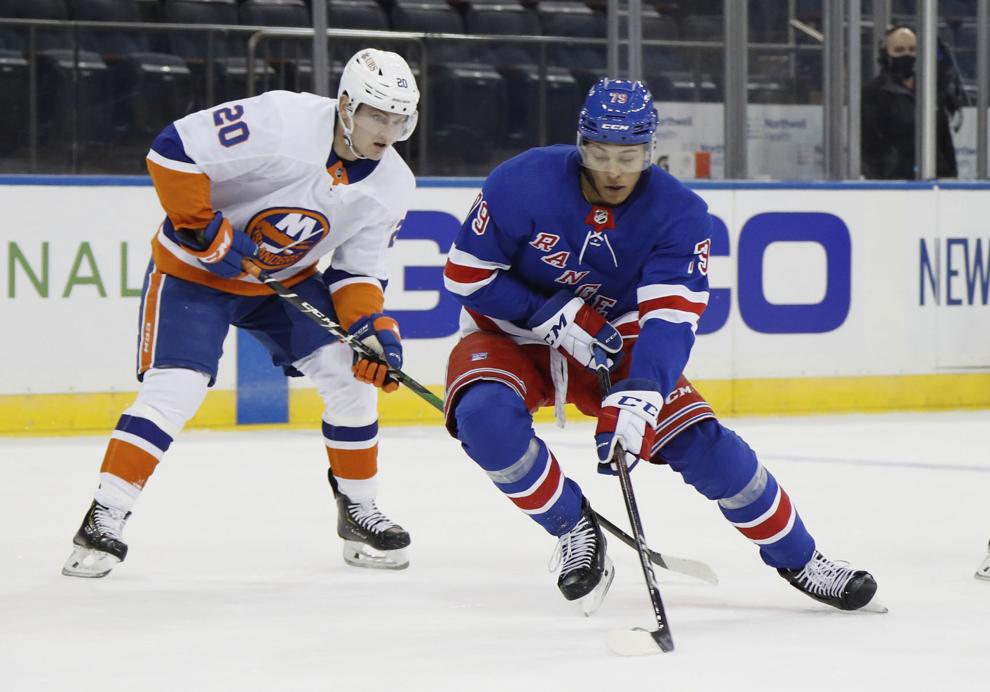 Joe Pavelski, Dallas Stars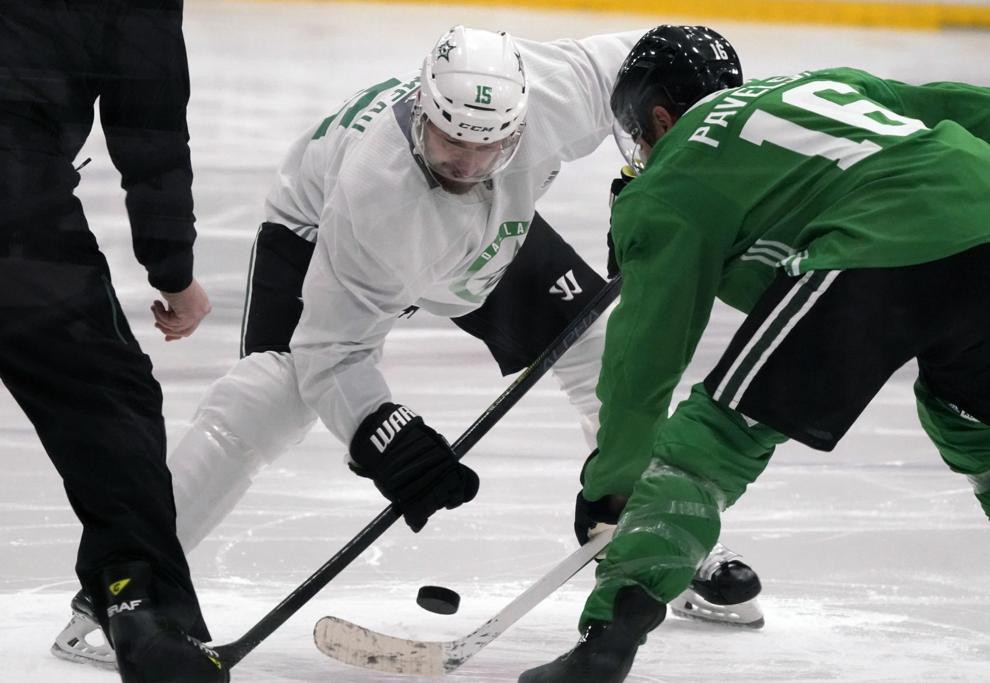 Justin Schultz, Washington Capitals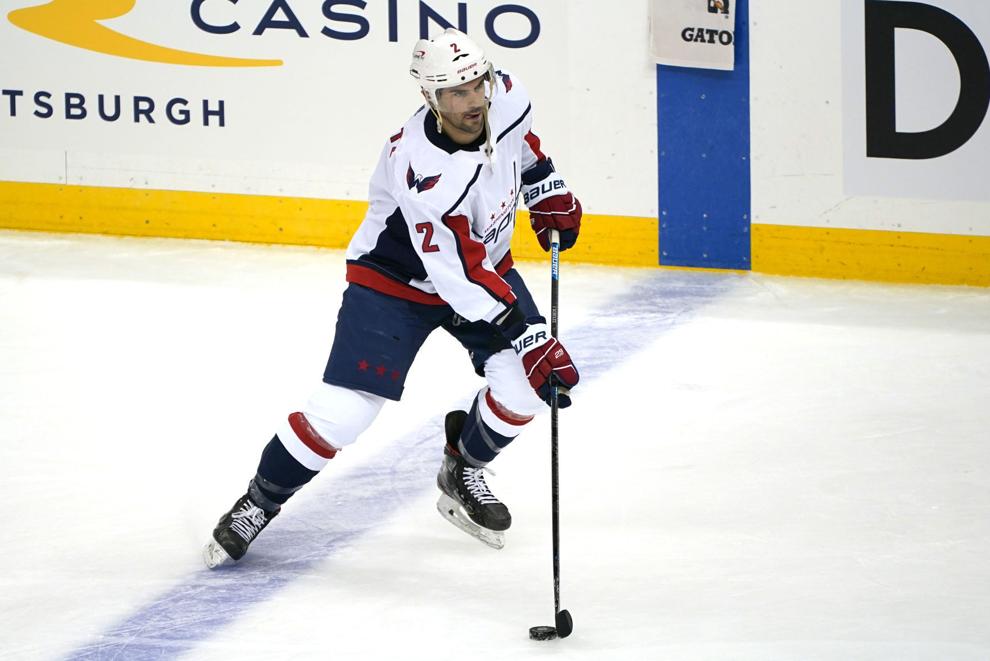 Brendan Smith, New York Rangers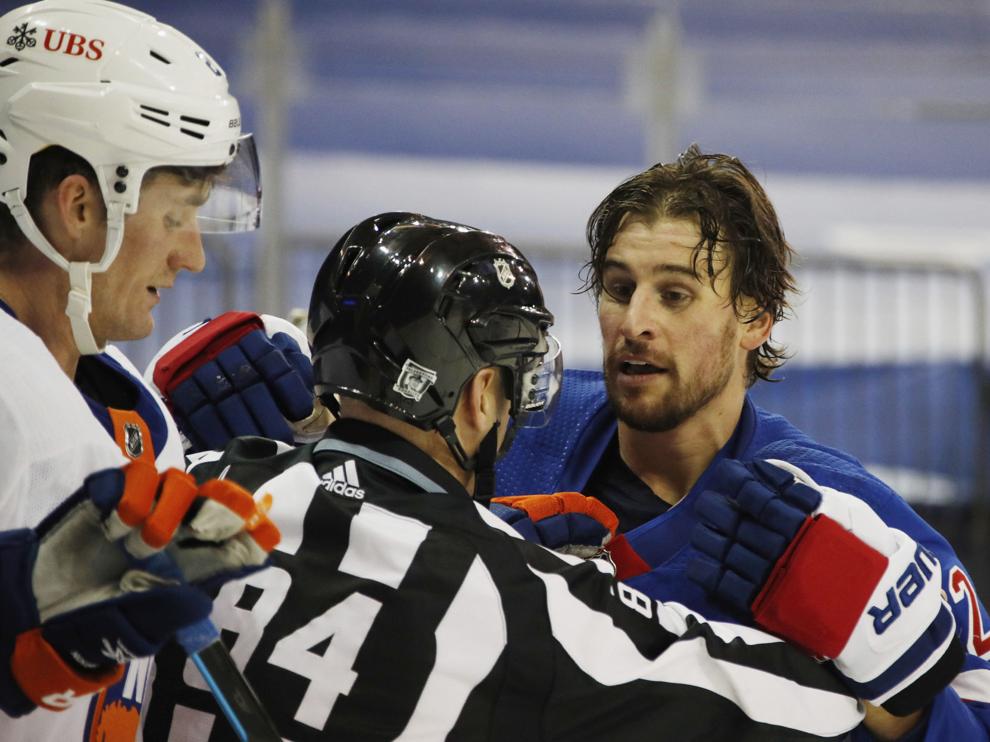 Craig Smith, Boston Bruins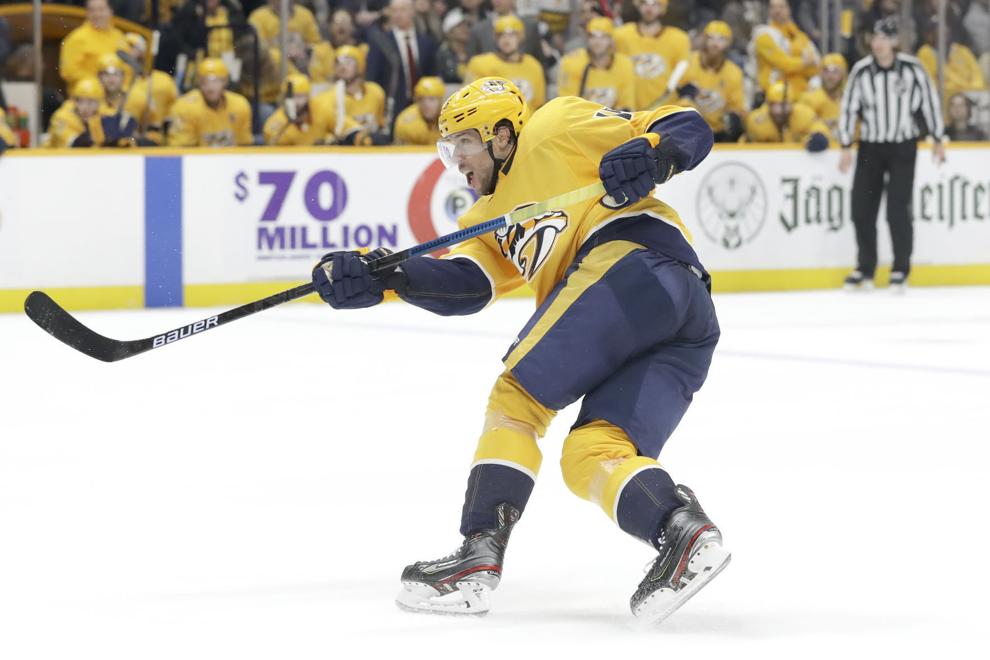 Derek Stepan, Ottawa Senators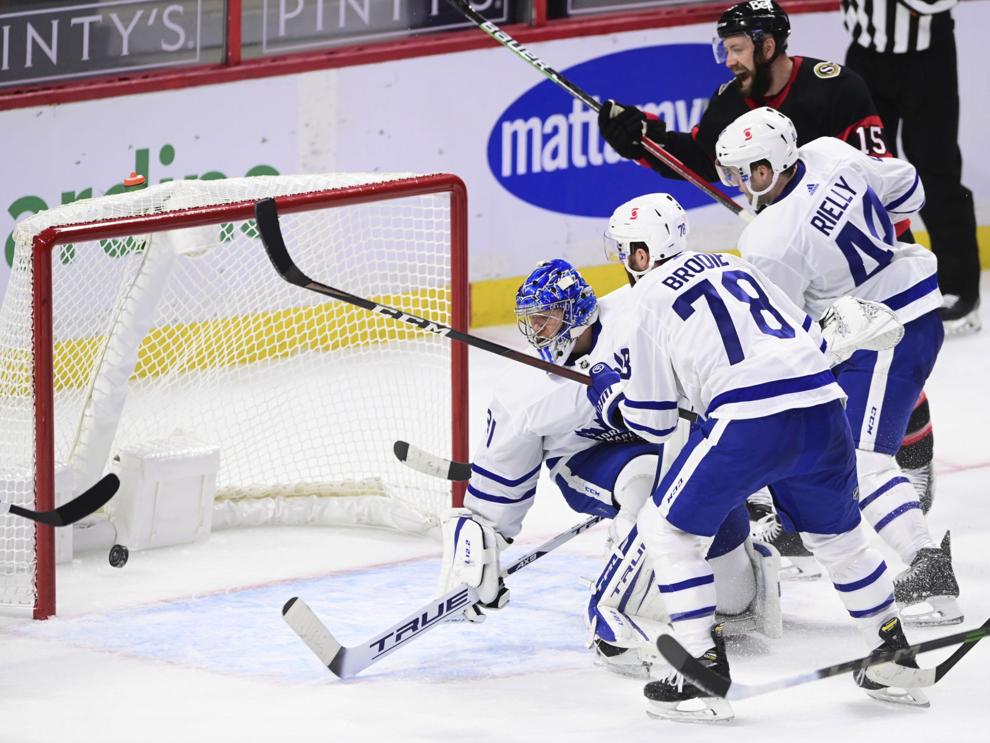 Ryan Suter, Minnesota Wild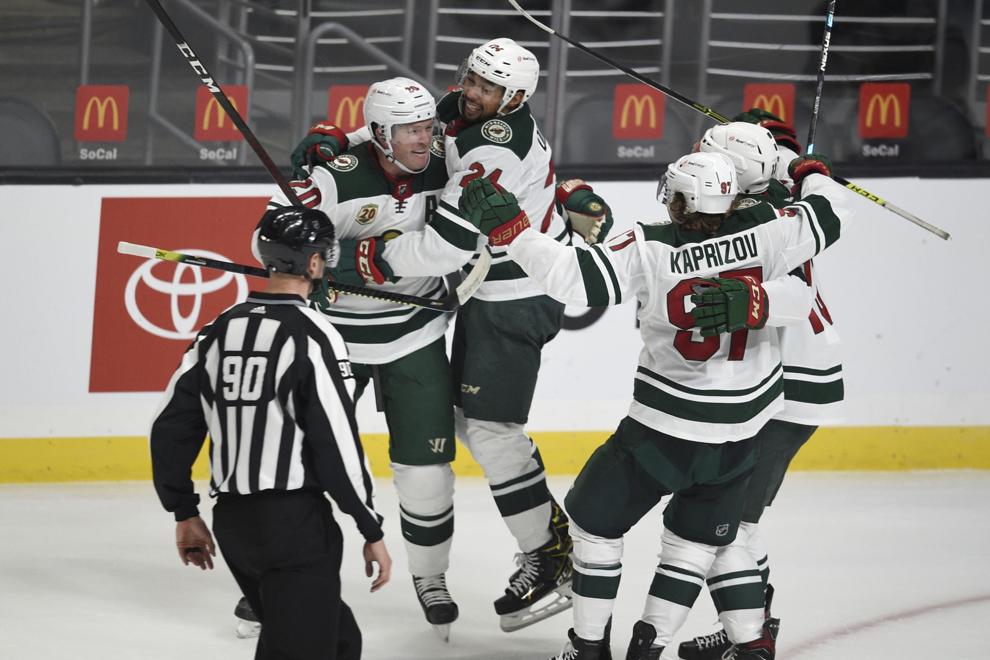 Kyle Turris, Edmonton Oilers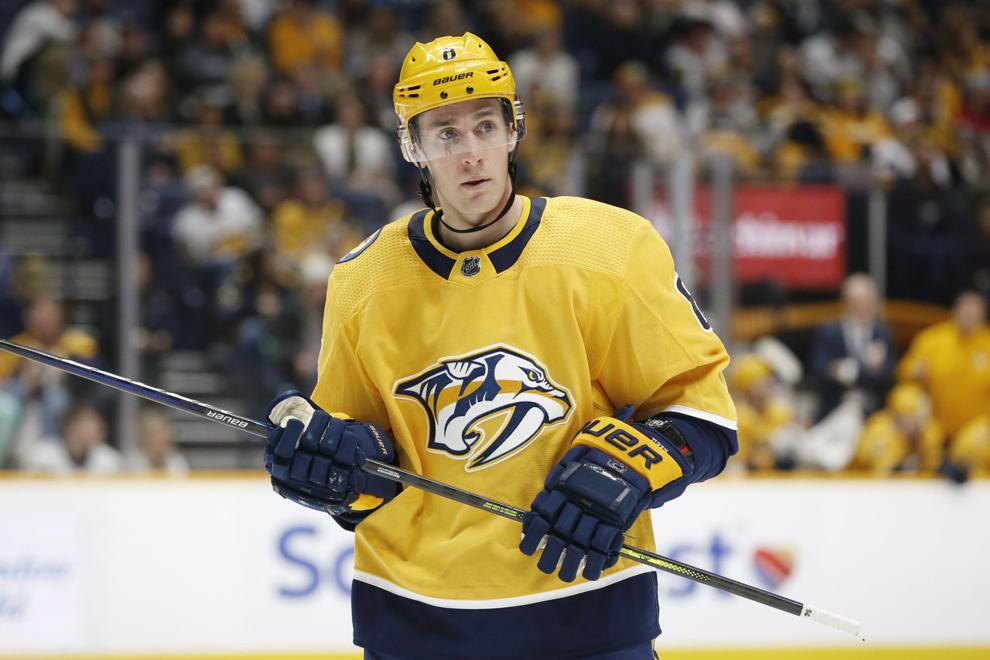 Brian Elliott, Philadelphia Flyers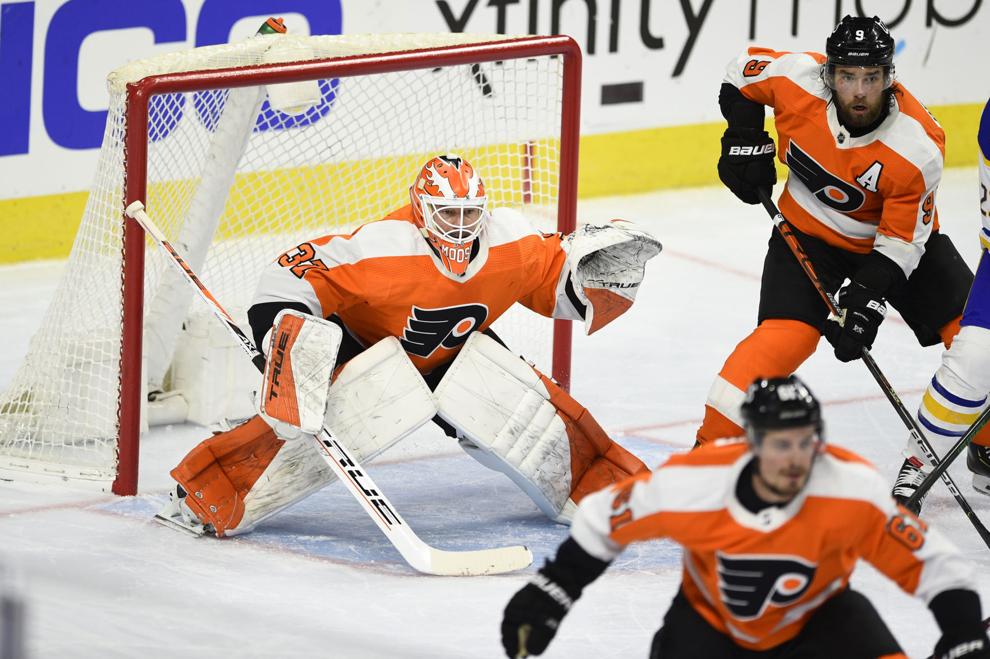 Brian Elliott, Philadelphia Flyers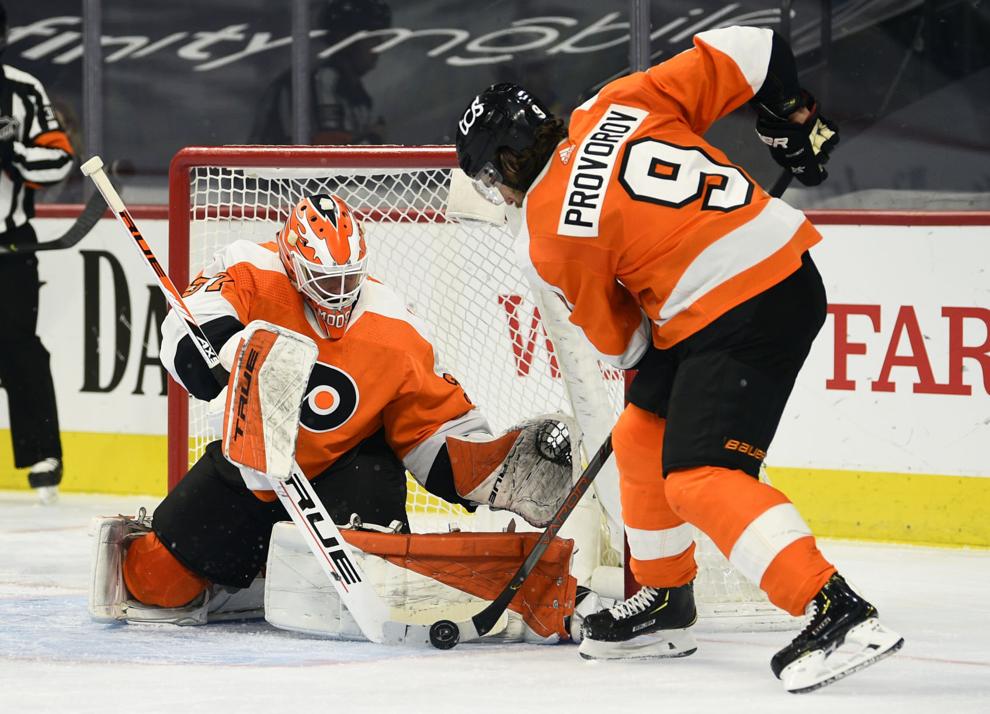 Trent Frederic, Boston Bruins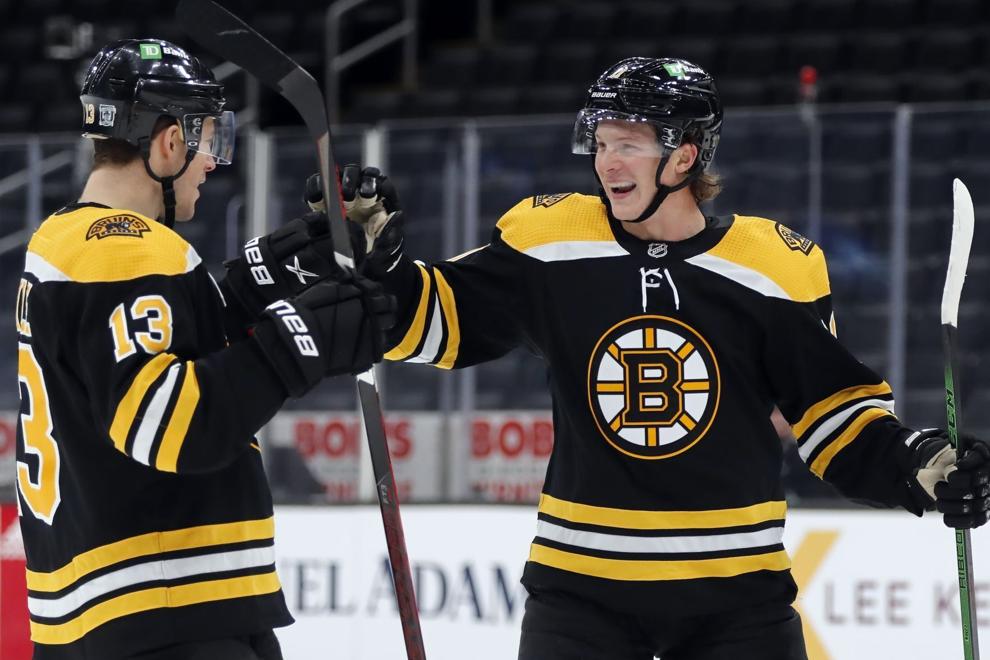 Joe Pavelski, Dallas Stars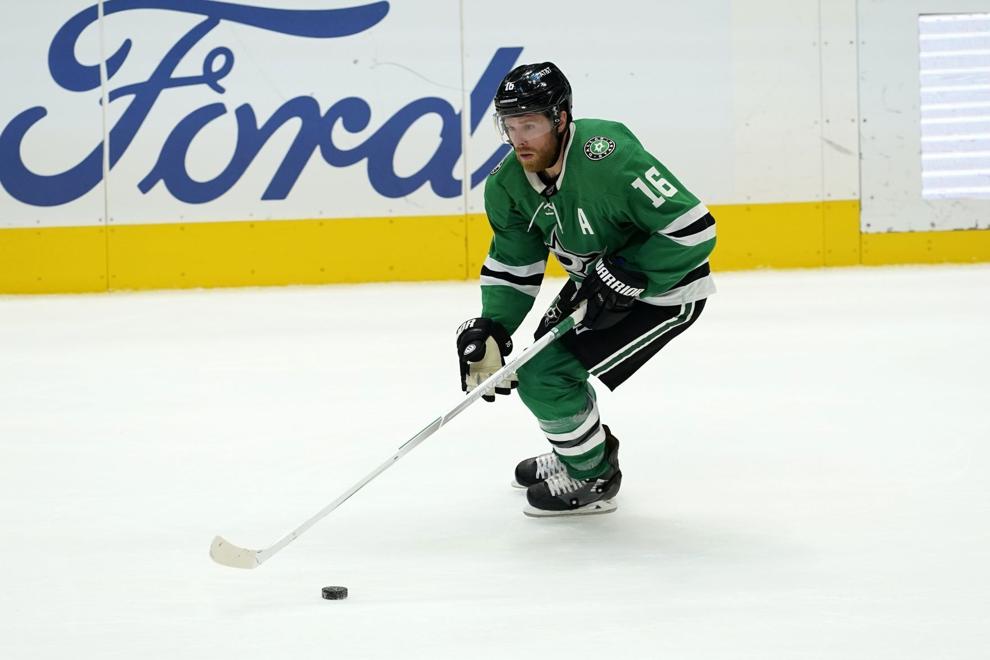 Craig Smith, Boston Bruins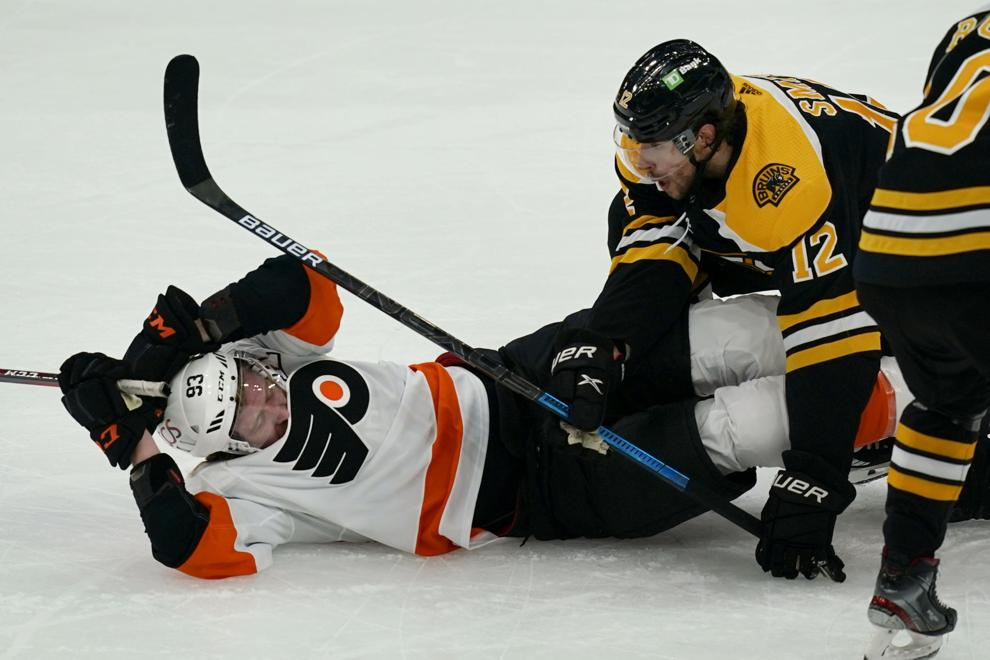 Derek Stepan, Ottawa Senators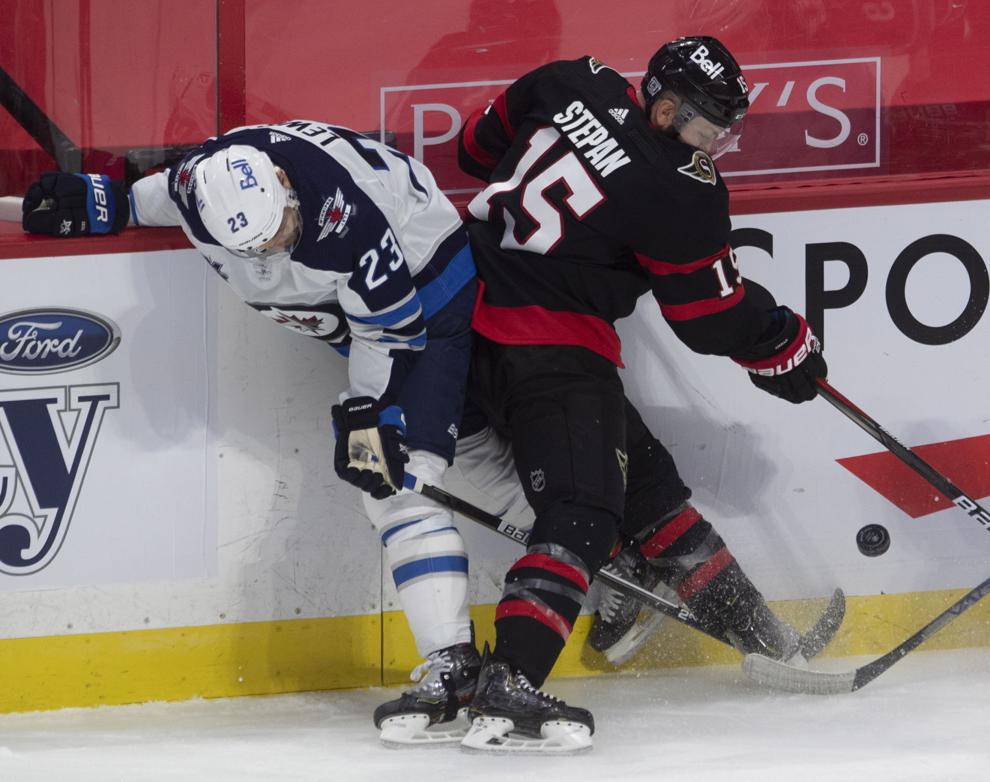 Kyle Turris, Edmonton Oilers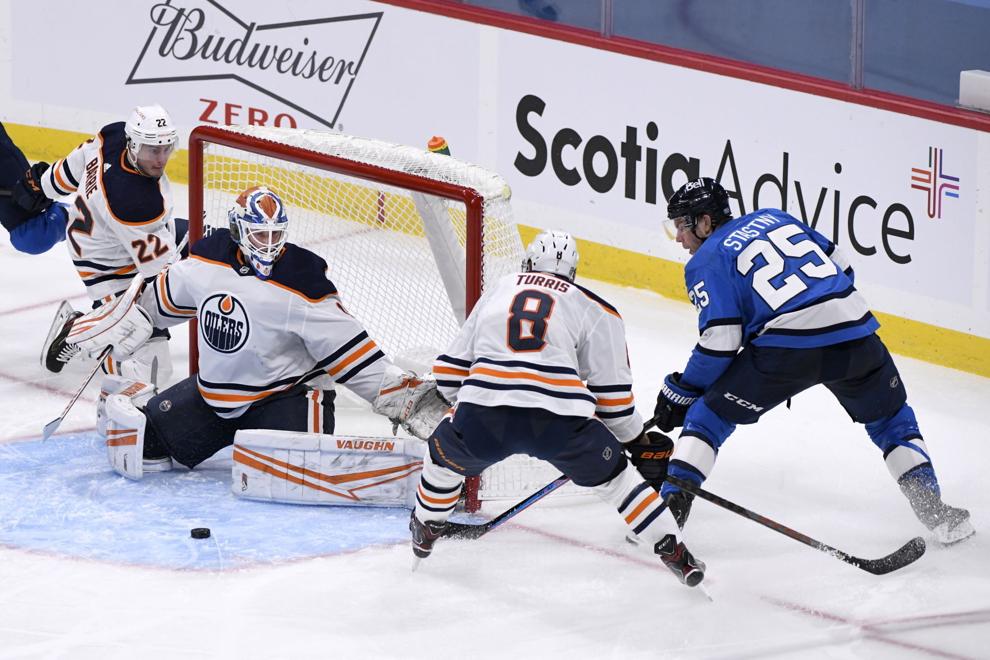 First period: W — Pelton-Byce 3 (C. Caufield, Holloway), 13:07 (pp); De St. Phalle 1 (Lindmark, Emberson), 17:00. Penalties: R. Donovan, W, 1:58; Sternschein, PS, 8:22; Sternschein, PS, 11:04; Stevens, PS, 12:17; Vorlicky, W, 18:50.
Second period: PS — Wall 7 (Doherty, Limoges), 1:00. Penalties: Wall, PS, 11:37; Sternschein, PS, 19:00.
Third period: W — C. Caufield 9 (Weissbach, Holloway), 14:11 (pp); Mersch 2 (Emberson), 16:41 (en). Penalties: Emberson, W, 5:38; Snell, PS, 13:13; Mersch, W, 14:34; Dowd, PS, 18:40.
Saves: W (Rowe 12-15-18) 45; PS (Autio 7-14-5) 26. Power plays: W 2-for-7; PS 0-for-4. Att. — 171.