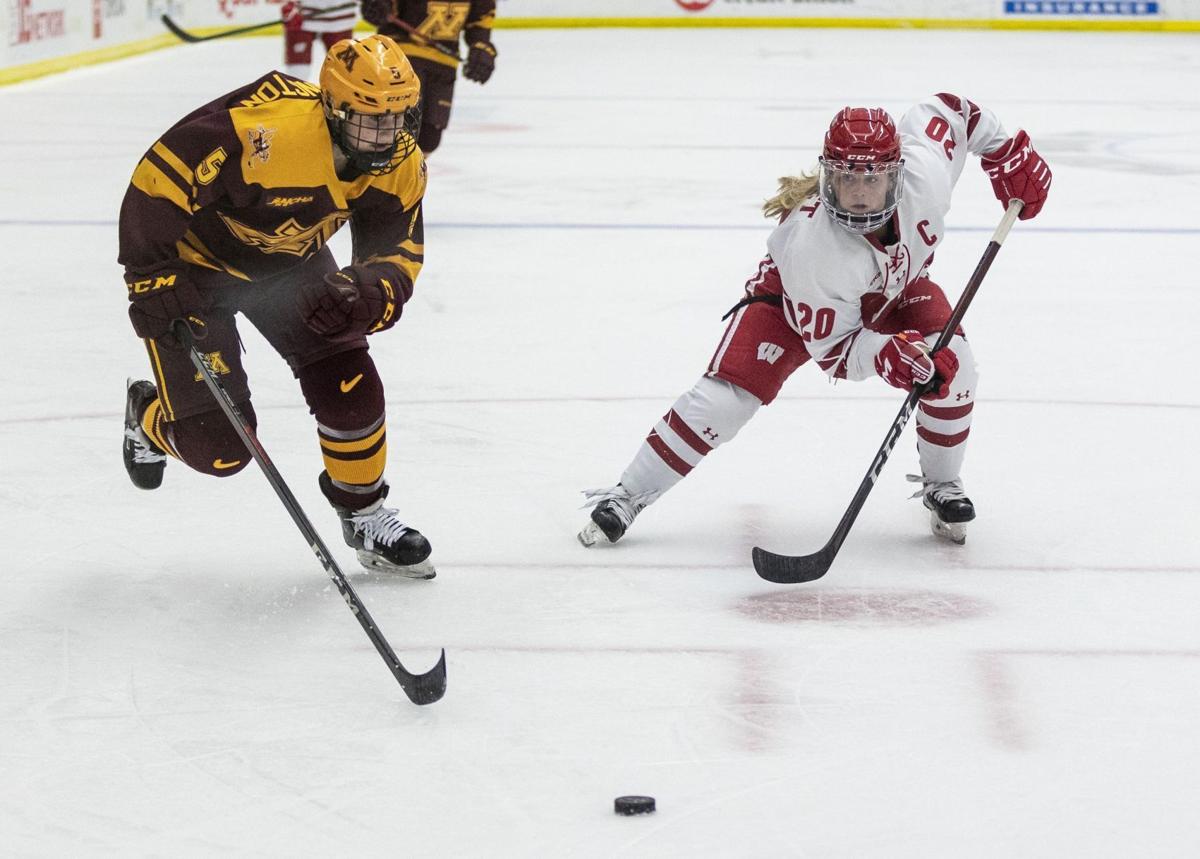 The University of Wisconsin women's hockey team has been at No. 1 in the USA Today/USA Hockey Magazine Women's College Poll more often than any other team.
Add another entry to the list after the two-time defending NCAA champion Badgers were given the No. 1 spot in the preseason rankings released Tuesday.
It's the third straight season that UW has been atop the poll to start the season. The Badgers won national championships in 2019 and 2021; the 2020 tournament wasn't played because of the COVID-19 pandemic.
They have been the top team to start the season eight times since 2006. Minnesota (4), Clarkson (2) and Minnesota Duluth (2) have combined for eight preseason No. 1 rankings during the same span.
Northeastern, which UW defeated in overtime to win last season's NCAA championship, got one first-place vote and was ranked second. Ohio State was third, with Minnesota and Minnesota Duluth tied for fourth.
Colgate, Boston College, Cornell, Princeton and Penn State also were in the preseason rankings.
The Badgers, 17-3-1 last season, return their top four scorers — including NCAA-leading goal-scorer Daryl Watts — for a schedule that begins Sept. 24-25 at Lindenwood.
Look back on State Journal coverage of Badgers women's hockey games in the 2020-21 season
Read stories from University of Wisconsin women's hockey games in the 2020-21 season.