One way of looking at the absence of fans at Camp Randall Stadium for University of Wisconsin football games this season is thousands more square feet of advertising space for television broadcasts.
That, of course, might not be a palatable option for viewers or the decision-makers in the UW athletic department. Some of it also might not be allowed under TV contracts.
Generating revenue from what previously may have been considered unusual sources has taken on a new importance for the Badgers and other college sports programs that are projecting major revenue losses during the pandemic.
One avenue that UW is pursuing was used this summer by some pro sports teams to engage fans and make up some of the money lost by closed gates.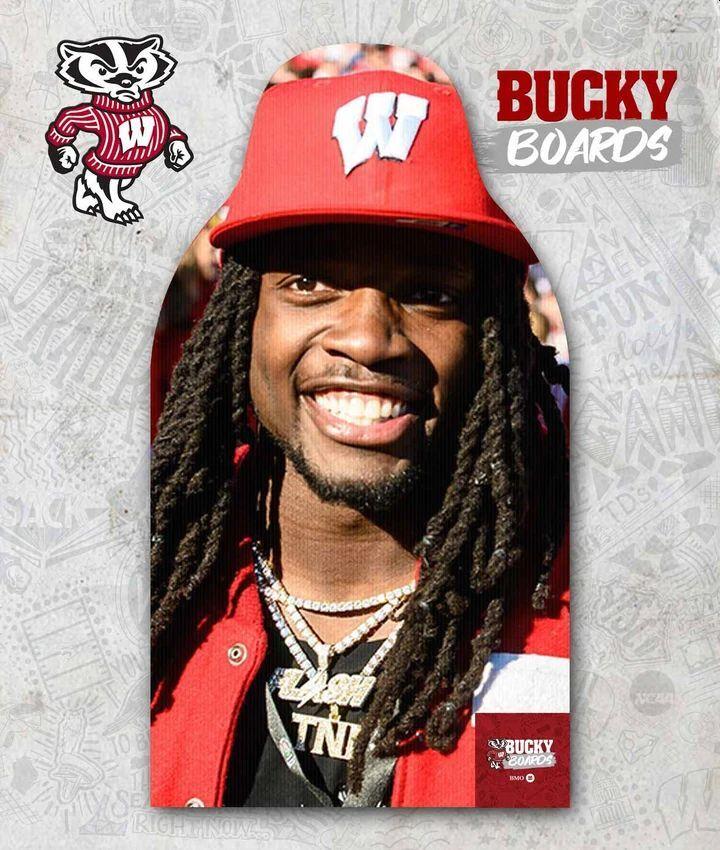 On Friday, UW Athletics announced it is selling photo cutouts that will fill some of the Camp Randall seating areas left empty this season. A $60 fee gets a picture of a fan or a pet on a cutout UW is calling a Bucky Board; it can be moved to the Kohl Center or LaBahn Arena after the football season for an extra $20.
Ohio State, Penn State, Iowa, Illinois, Michigan and Michigan State also are among the college programs selling the items through FanCutouts. Iowa, which in August announced the impending elimination of four sports because of a financial crisis, is selling a $500 package that includes the cutout returned to the buyer after the football season with a personalized autograph from coach Kirk Ferentz.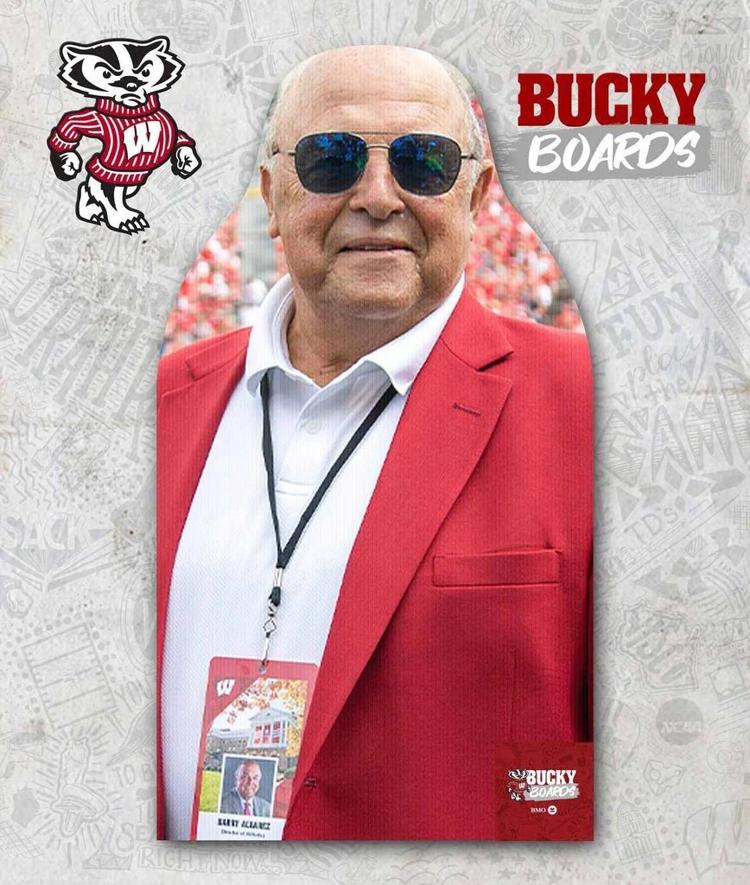 Many of the schools are offering discounts to students. UW also advertised a price cut for football season ticket buyers and athletics donors.
The 2020 college football season will take on a different look because of limited non-cardboard crowds — or none whatsoever — in venues that normally teem with a party atmosphere.
There are questions of how far schools can or are willing to go in adding advertising spots to that temporary, no-fan image of their stadiums.
"There's certainly a balance," said Scott Silvestri, vice president and general manager of Badger Sports Properties. "Each school takes a different approach on what that balance looks like, driving revenue versus the purity of what a facility looks like."
Badger Sports Properties oversees multimedia rights and sponsorships for UW Athletics. The company, part of the Learfield IMG College group, works with UW on how much to sell.
Among the possibilities that Silvestri said were being explored for Camp Randall were ad spaces on tarps covering parts of the seating areas and on the padded wall in front of what normally would be the student section.
UW senior associate athletic director Justin Doherty said Big Ten Conference TV contracts don't currently allow for banner advertising covering seats.
"I think it's fair to say we, like everybody else, are looking at every option that we have available to us," Doherty said. "To say things are fluid during these days is an understatement. If things change we would look to do everything we can to be good partners to our sponsors."
The topic of soccer-style digital ad boards around the field also raised questions of how they'd fit into conference TV regulations.
Even if they are permitted, UW has to decide whether they're too cluttering and give a negative impression for the viewer. The Badgers are projecting to lose $60 million to $70 million in revenue this school year because of lost ticket sales, donations, concessions, sponsorships and licensing.
"It provides opportunities for revenue but there's something about the purity of a college football stadium that has minimal signage," Silvestri said. "And it's really in the eye of each individual athletic department."
Traditionally, smaller schools have been more willing to install large signage in their stadiums to generate revenue, Silvestri said.
The pandemic, however, has forced new examinations.
"We've had to undertake a comprehensive exercise to look at ways for our schools to continue to drive revenue in this situation," Silvestri said.
Concerned about COVID-19?
Sign up now to get the most recent coronavirus headlines and other important local and national news sent to your email inbox daily.