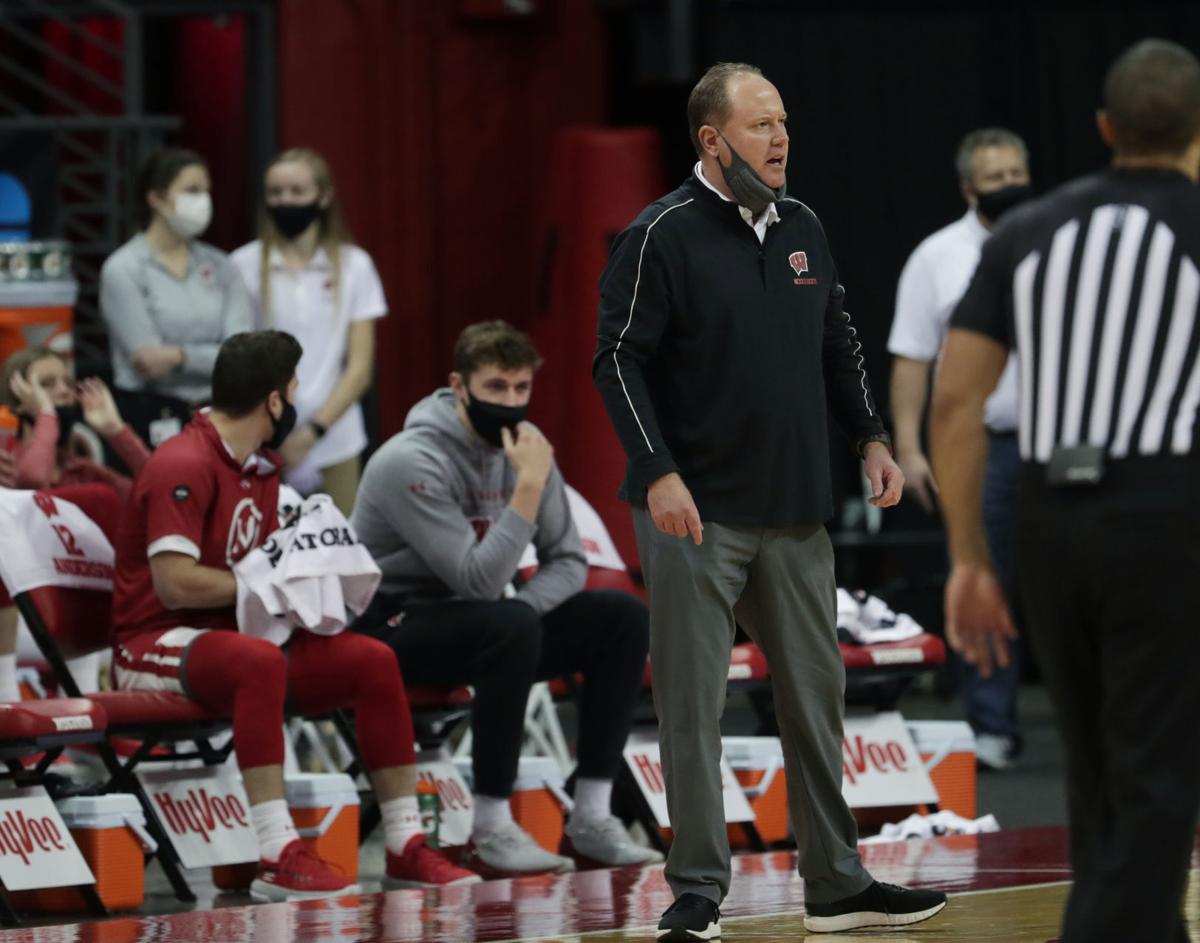 STATE COLLEGE, Pa. — For the first time since the 2020-21 Big Ten men's basketball season got underway last month, a conference game has been impacted by the pandemic.
A matchup between the University of Wisconsin and Penn State, scheduled for Sunday at the Bryce Jordan Center, has been postponed. Both programs will work with the Big Ten to reschedule the game.
Two Penn State players tested positive for COVID-19, according to a report on Statecollege.com.
According to a UW official, it became clear late Saturday morning that the game might be in jeopardy of being postponed. The No. 6 Badgers (9-2, 3-1 Big Ten) were scheduled to depart for Pennsylvania at 4 p.m. on Saturday but never even made it to the airport.
Both UW and Penn State released vague statements at 5 p.m. saying the decision to postpone the game "was mutually agreed upon." Although neither mentioned COVID-19, the UW statement cited "health and safety concerns" and Penn State's said the game was postponed "out of an abundance of caution surrounding the health and safety of the participants."
While neither school acknowledged any positive tests within its program, UW did say it planned to return to practice Monday to begin preparations for its game against visiting Indiana three days later. That was an indication there's not any sort of outbreak within the UW program.
UW had to scramble for opponents multiple times during non-conference play due to COVID-19 issues at Louisville and Northern Iowa. The Badgers ended up adding games against Rhode Island and Loyola Chicago and eventually playing Louisville 10 days after the game originally was scheduled.
But this is the first time a Big Ten game has been impacted this season. The conference intentionally built in some wiggle room in its 20-game schedule in the event of postponements, but it'll take some effort to get this matchup rescheduled.
After road games at Michigan on Jan. 12 and Rutgers three days later, UW is off until Ohio State visits the Kohl Center on Jan. 23.
But Penn State has two games scheduled — at Purdue and at Illinois — during that eight-game stretch between games for the Badgers.
---