MILWAUKEE — The NBA has disciplined the Brooklyn Nets security guard who went on the Fiserv Forum court and appeared to shove P.J. Tucker during a confrontation between the Milwaukee Bucks forward and Nets star Kevin Durant on Thursday.
NBA officials said the security guard wouldn't be assigned to any of the remaining games in Milwaukee during the second-round playoff series between the Bucks and Nets. He won't be assigned to the court area for the second-round games in Brooklyn.
Although NBA officials didn't provide the name of the security guard, a person with knowledge of the situation identified him as Antjuan Lambert. Another person with knowledge of the situation said the security guard was Durant's personal security guy before being hired by the Nets.
Milwaukee coach Mike Budenholzer said Saturday he wasn't aware of the Bucks contacting the league to look into the matter, but he added he didn't think it would be right for a security guard to put his hands on a player.
"If it's a Nets security guy and he's bumping our player and things like that, it doesn't seem like that's the protocol, and that's kind of what we would expect from any type of security, whether it be Bucks or Nets or Fiserv or Barclay's Center or wherever you may be playing," Budenholzer said. "I don't think you want to bump and escalate things."
The Nets lead the best-of-seven series 2-1. Game 4 is Sunday in Milwaukee.
Meanwhile, the Nets announced they again won't have James Harden but could have forward Jeff Green back for Game 4 on Sunday.
Nets coach Steve Nash said both players are "progressing well."
Harden hasn't played since leaving Game 1 of the series in the opening minute with tightness in his right hamstring. Green hasn't played at all in the series due to a plantar fascia strain.
Green last played in Game 2 of the Nets' first-round series against the Boston Celtics.
Battle of NBA stars: 5 things to know about Milwaukee Bucks' second-round matchup with Brooklyn Nets
SHORT-HANDED SEASON SERIES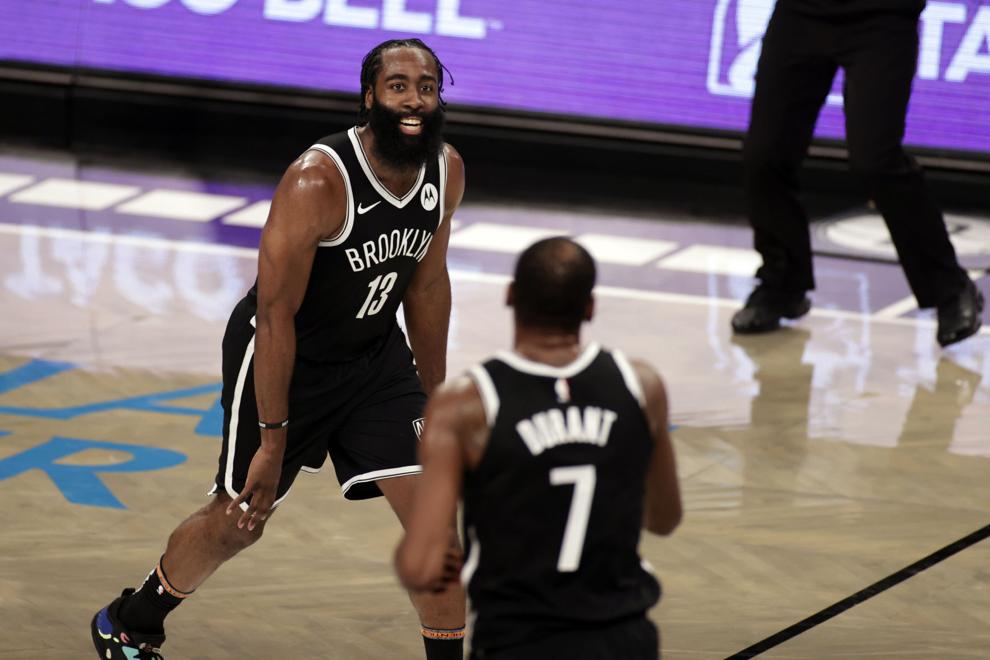 Brooklyn never had its three stars together against Milwaukee. Irving missed the Nets' 125-123 home victory on Jan. 18 in their second game after acquiring Harden from Houston. Durant and Harden (above), who have combined for two MVP awards and seven scoring titles, put up 64 points that night.
THE SHOW GOES ON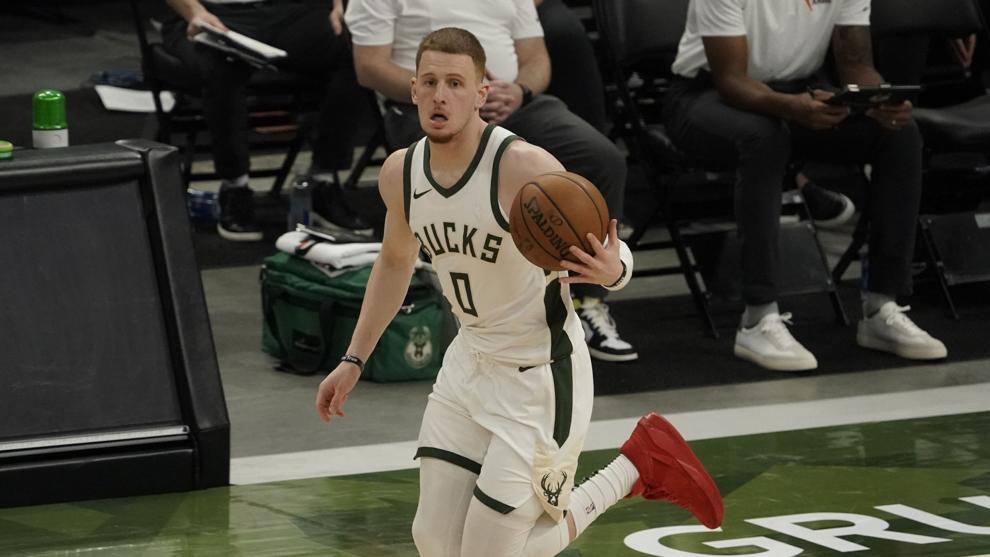 The Bucks have already lost starting guard Donte DiVincenzo (above) for the playoffs after he tore a ligament in his left ankle during Game 3. But Nash said versatile forward Jeff Green is improving from a left foot injury that sidelined him the final three games of the first round.
"We've said it since the injury happened, we've got to move forward, we've got to step up," Bucks coach Mike Budenholzer said Friday. "Everybody's just got to continue to be themselves; execute, defend and compete, which is a lot of things Donte does well."
BROOK IN BROOKLYN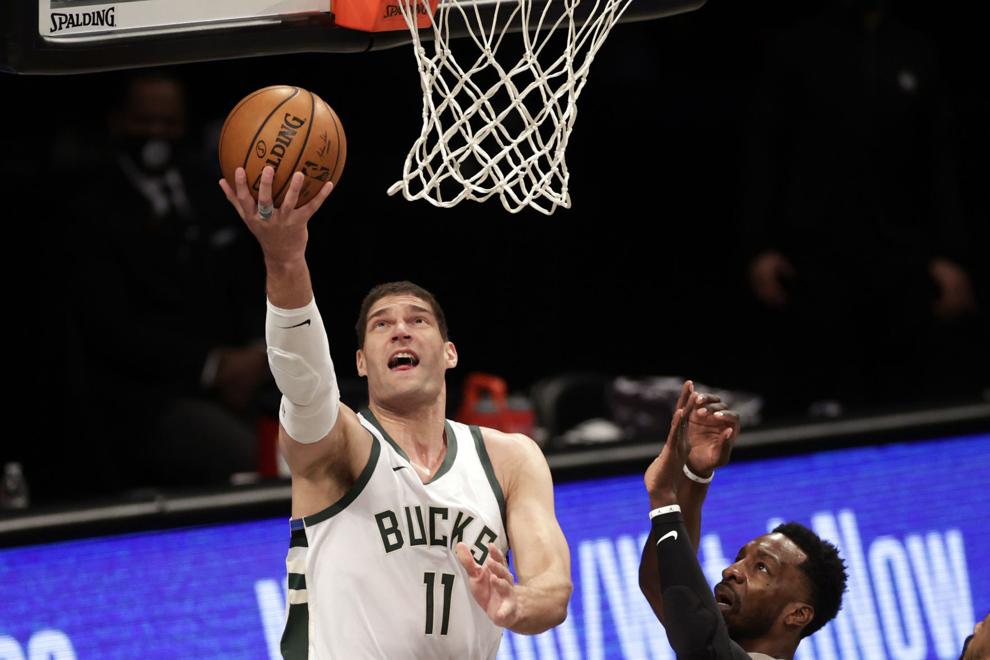 Bucks center Brook Lopez (above) will be back in Barclays Center, having played for the Nets in Brooklyn and New Jersey. He scored the most points in franchise history.
"I think I'm excited to go back and play in Brooklyn, play on that court again in Barclays, but obviously we're going to be pretty focused once tipoff comes," he said.
FORBES FOR 3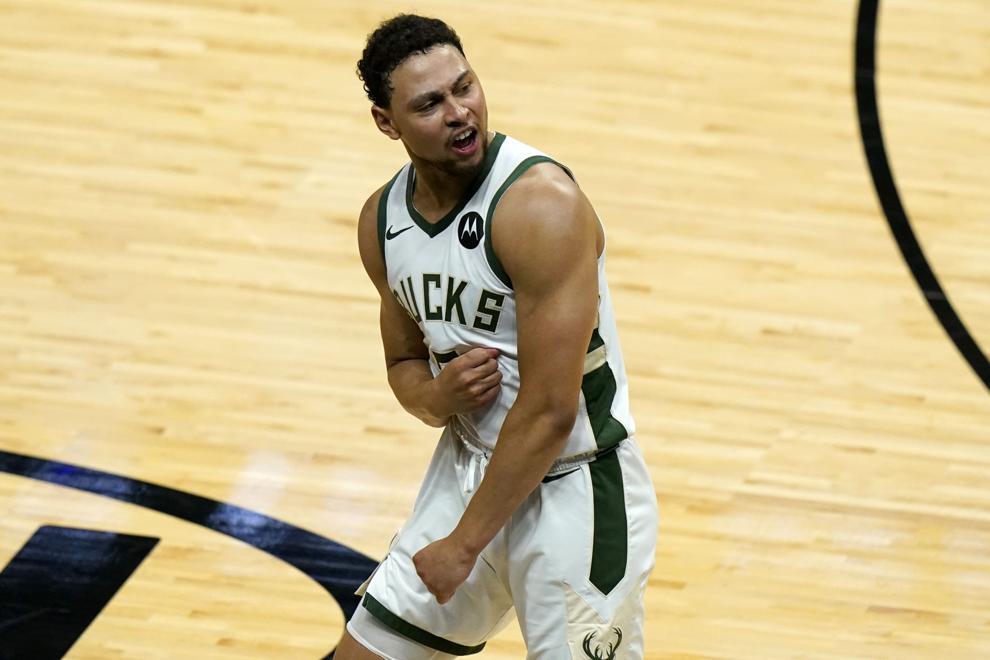 Bryn Forbes (above) averaged 18.3 points and shot 16 of 30 from 3-point range during the final three games of the Bucks' first-round sweep of Miami. He was a combined 7 of 12 from beyond the arc in the Bucks' two-game sweep of the Nets in May.
BUCKS ON THE BOARDS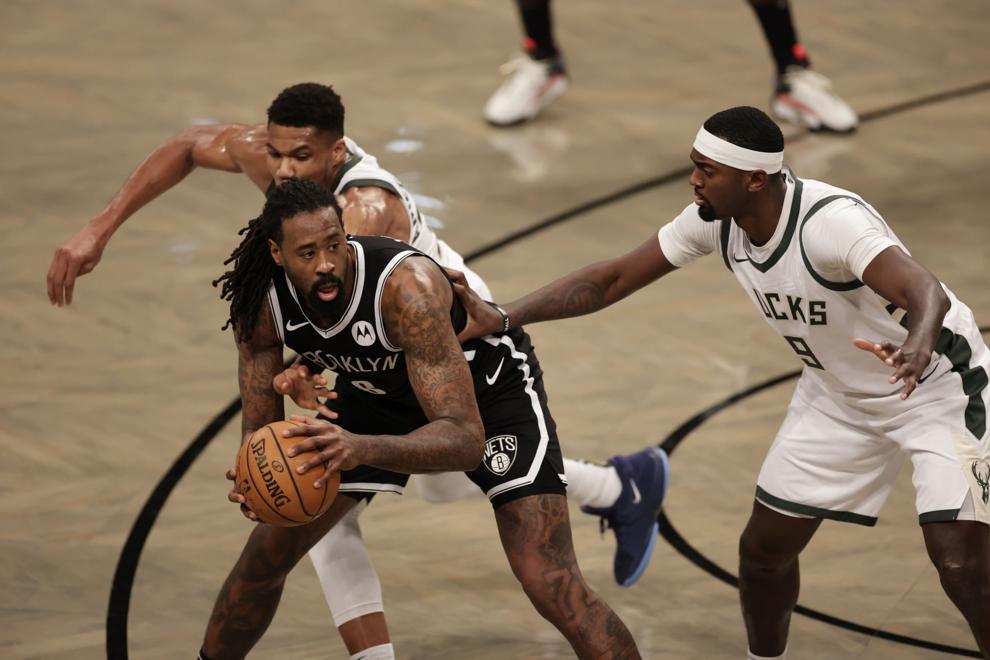 Milwaukee had a double-digit rebounding edge in each game against Miami and dominated the glass by a margin of 16.8 boards per game. The Bucks' size advantage may make Nash consider reinserting former starting center DeAndre Jordan (above) into the rotation.
Watch now: Bucks coach Mike Budenholzer previews Milwaukee's second-round matchup with Brooklyn Nets