While the order for the NBA draft is now settled, the draft process is far from it.
There will be undoubtedly a lot of trade talk between now and the draft on June 25. For now, though, here's how the Lottery selections could go down:
1. MINNESOTA – Jahlil Okafor, 6-11, center, Duke
2 L.A. LAKERS – Karl-Anthony Towns, 6-11, center, Kentucky
3. PHILADELPHIA – D'Angelo Russell, 6-5, point guard, Ohio State
4. NEW YORK – Emmanuel Mudiay, 6-4,  point guard, China
5. ORLANDO – Justise Winslow, 6-6, small forward, Duke
6. SACRAMENTO – Kristaps Porzingas, 7-1, center, Latvia
7. DENVER – Willie Cauley-Stein, 7-0, power forward, Kentucky
8. DETROIT – Stanley Johnson, 6-7, small forward, Arizona
9. CHARLOTTE – Mario Hezonja, 6-8, swingman, Croatia
10. MIAMI – Frank Kaminsky, 7-0, center, Wisconsin
11 INDIANA – Myles Turner, 6-11, center, Texas
12. UTAH – Devin Booker, 6-6, shooting guard, Kentucky
13. PHOENIX – Kelly Oubre, 6-7, small forward, Kansas
14. OKLAHOMA CITY – Trey Lyles, 6-11, power forward, Kentucky
Hall of Fame candidate
Bob Dandridge had his No. 10 retired by the Bucks during the season and now Wayne Embry, one of his former teammates, thinks Dandridge should be in line for an even greater honor.
"I was glad to see him get his number retired in Milwaukee,'' Embry said. "But I very definitely believe he deserves to be in the Hall of Fame, given his great career.
"He maybe goes a little bit unsung because he played with Kareem and Oscar, but he was very vital to us winning the championship and the good teams we had in Milwaukee.''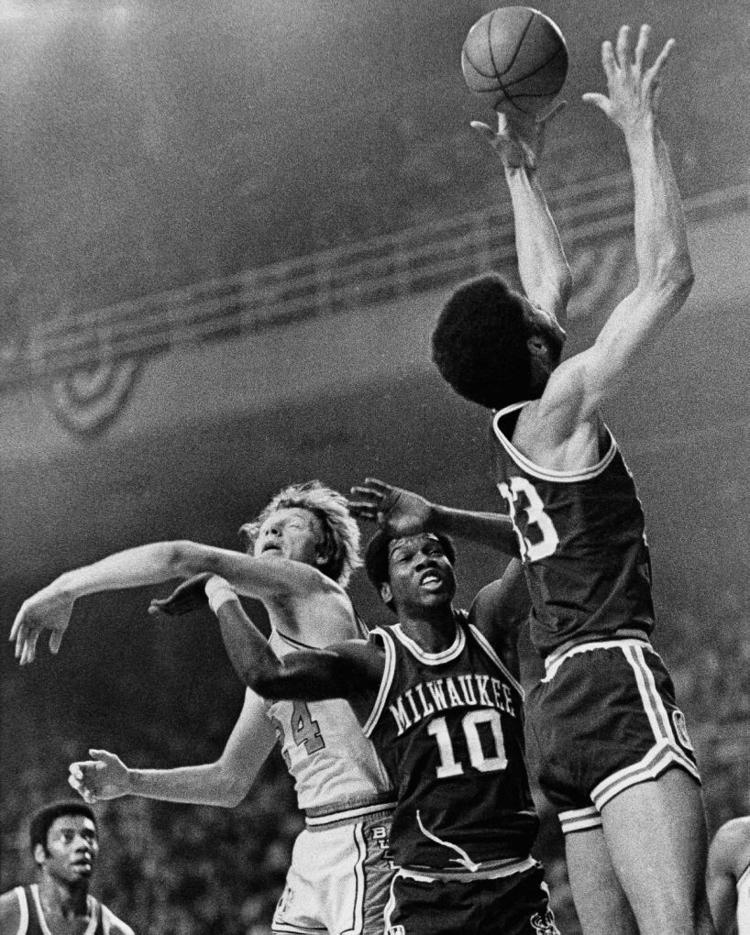 Dandridge played 13 seasons in the NBA, nine with the Bucks and four with the Washington Bullets.
He averaged 18.5 points a game for his career and was a four-time All-Star. He won titles with the Bucks in 1971 and Bullets in 1978.
Trying time
George de Paula admitted the recent pre-draft camp in Chicago was quite a challenge for him.
The 18-year-old Brazilian struggled in games and interviews with the media, which was understandable.
"My English is so-so,'' de Paula said. "I always have English in high school, but I never had a conversation with other people in the United States. This is only the second time. The Nike Hoops Summit was the first. I'm still learning.''
CHICAGO – As usual, there wasn't a shortage of rumors flying around the NBA pre-draft camp.
Wide-ranging interest
Virginia swingman Justin Anderson is clearly one of the wild-cards in the draft. Some scouting personnel claim he could be a fringe-lottery selection, while others claim he'll be chosen at the tail end of the first round.
The uncertainty of where Anderson will go is reflected by the teams that interviewed him at the pre-draft camp: Indiana (No. 11), Utah (12), Atlanta (15), Boston (16), Portland (23), San Antonio (26) and Golden State (No. 30). Additionally, Anderson is expected to work out for Milwaukee (17).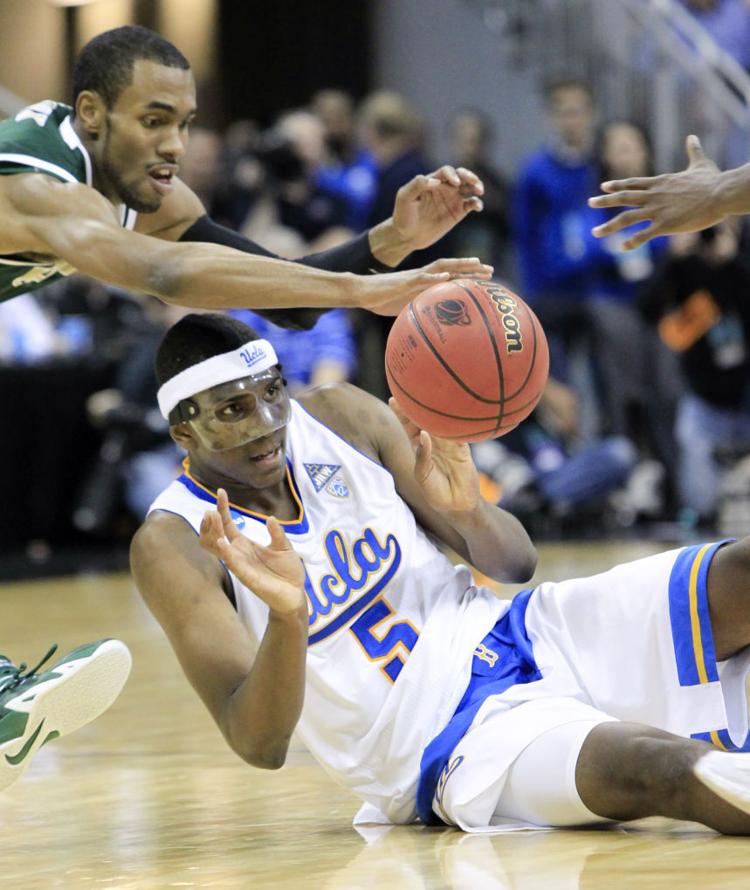 Bonus shots
Some scouts claim Duke point guard Tyus Jones' stock has taken a hit and that, instead of being a mid-first rounder, he could now wind up late in the first round. … Don't expect a team that needs immediate help to draft UCLA forward Kevon Looney. The general consensus is Looney, a former Milwaukee prep star, is at least two years away from being a solid contributor. ... The coaching staffs for Eastern Conference finalists Cleveland and Atlanta have a Bucks' flavor to it. Former Bucks head coaches Jim Boylan and Larry Drew are assistants for Cleveland, while former Bucks forward Darvin Ham is an assistant for Atlanta. … According to Bovada, the over/under for Stephen Curry's points per game average in the Western Conference finals is 27 points; It's 27.5 points for James Harden. … It'll be interesting to see which of the small forwards -- Sam Dekker of Wisconsin, Stanley Johnson of Arizona and Kelly Oubre of Kansas – gets drafted first. All three have their supporters and critics. … While one Western Conference scout generally likes Texas center Myles Turner, he adds, "Myles Turner makes Roy Hibbert look like Carl Lewis.''
The Milwaukee Bucks' perspective of the June NBA draft is looking substantially different th…