FRANKLIN — Once a week, a bunch of mostly young men unified and inspired by the symbolic meaning of No. 44 charge onto a baseball diamond and play with the gusto that their three fallen friends once had.
They are the newly-christened Racine Bells, a name which pays homage to the Racine Belles female baseball team that was a sensation in the 1940s. Players are mostly in their 20s, but also hearing the call to get out there is 40-year-old Thom Stapleman, a father of two who is returning to the diamond for the first time in more than a decade.
"It's special, but I'm a little nervous," said Stapleman, a 1998 Horlick graduate. "My son is 10 and this is the first time he's ever seen me play baseball."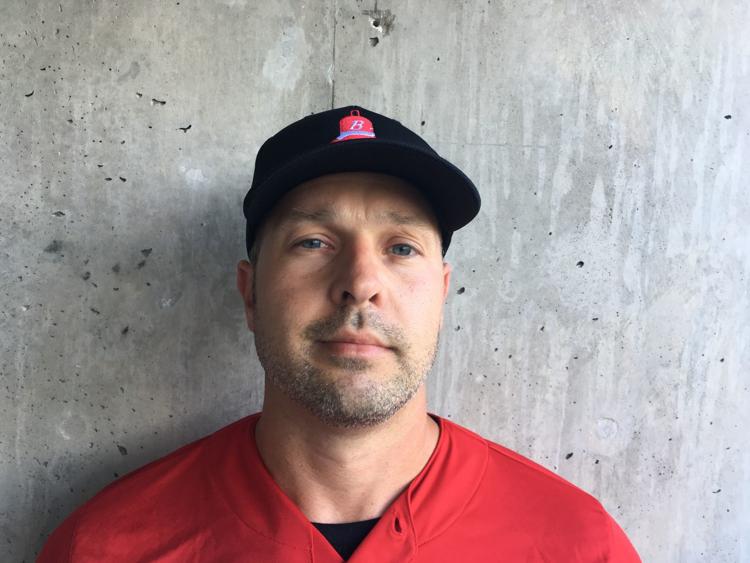 All of these guys are scratching an itch by taking their gloves and bats out of storage while youth is still on their side. But they're also partaking in a sort of group healing process by honoring three friends and former local athletic standouts who died tragic deaths during a 20-year-span.
Tony Azarian, a football and wrestling great from Horlick, was killed in a construction accident in Caledonia while working in his family business on April 15, 2000. It was a month short of his 41st birthday.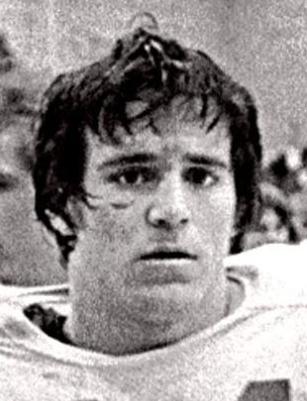 Tony's nephew, Anthony, was killed — also in a construction accident — on March 4, 2019 in Milwaukee. He was 32.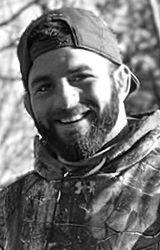 This third of this trio is Josh Bird, who was killed at 22 in a motorcycle accident May 22 while returning home to Burlington from Waukesha County. In an eerie coincidence, Bird had been working on a construction project that day.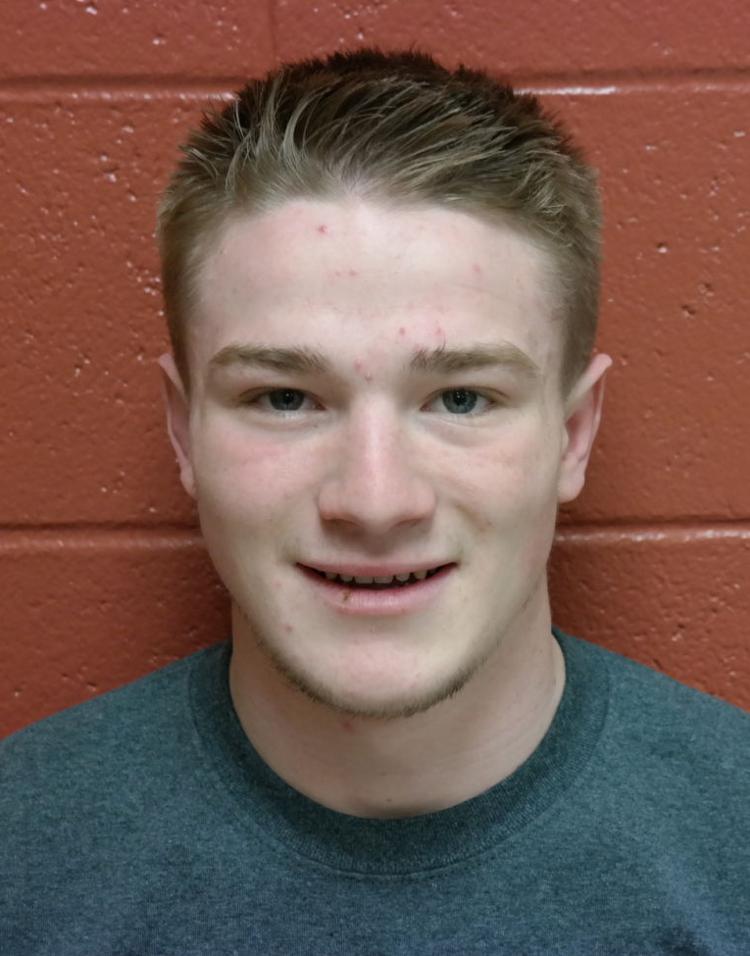 The inspiration for this tribute was partially inspired by Sam Azarian in the spring of 2019 after Anthony, his older brother, was killed. Sam and several others decided to return to baseball in 2019 for the Milwaukee Flying Squirrels and dedicate the season to Anthony, but they re-invented that concept this this year.
"We decided we wanted to put together our own team in memory of my brother," said the 28-year-old Sam, a 2011 Horlick graduate who is co-head coach with Steve Zamitalo. "So we got right to it after the season and just started calling people for sponsorships and I called all the players.
"It was a dream and we made it reality."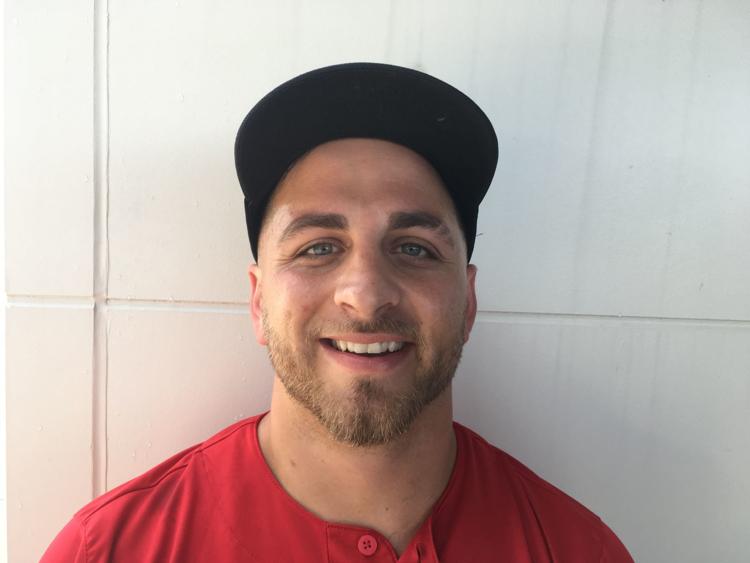 That reality became even more meaningful this spring. It was also decided to pay tribute to Tony Azarian, a 1977 Horlick graduate who was the uncle of Anthony and Sam. When Bird was killed in May, Belles players included him in their tribute.
Several of the team members knew Tony and Anthony. And Anthony, a two-time state wrestling runner-up for Waterford in 2004 and '05, helped train Bird into a two-time state champion.
"My dad is best friends with his dad," said Azarian, referring to his father, also named Sam, and Bird's father, Kevin. "So my brother put a wrestling mat in their basement and would go over there and train Josh.
"They grew really close. And then I grew really close with Josh after my brother died, believe it or not. We were acquaintances, but after my brother died, we talked at the funeral and then we ended up talking almost every single day up until his death. So it's just kind of weird how all things played out."
This connection somehow seems to extend to almost everyone on this team. Stapleman, for instance, grew up as a neighbor to Tony Azarian.
"Tony Azarian lived behind my parents," he said. "So I grew up playing with his kids. He had like five children. We had a five-acre field behind our house, so we would always drive four-wheelers and build forts and stuff like that. So I knew his kids really well."
Unifying their late friends is the No. 44, which all the Bells wear on their uniform sleeve. Tony wore it in 1976 as an All-State nose guard for Horlick, when it advanced to the first public schools state championship game in Wisconsin's history.
"Tony wore 44 his whole life," Sam said. "He was the first two-sport All-American at the University of Whitewater in wrestling and football. When he passed away, No. 44 stickers got made for his funeral and 44 represented Uncle Tony.
"If you go out to the Racine Sports Park where they play at Haban Park (in Sturtevant), there's a rock and there's a 44 with a picture of him. The number 44 just kind of represents our family number and anyone tied into sports with us who we lost along the way
"It's just kind of a symbol of hope and faith that will meet them again and we're going to dedicate this to them."
One can't help but wonder if divine intervention has been involved in the Bells' season.
A heavy rain abruptly started falling Thursday night at The Rock Sports Complex in Franklin prior to their game against the Milwaukee Rays. Players fretted about the game possibly being called, but after about 10 minutes, the sun poked through the clouds and they were running out to take their positions within about an hour.
Several of the Bells players are from the Racine Kiwanis, who are idle this season because of the COVID-19 pandemic. They include Eric Weisbrod, a former All-Racine County Player of the Year from St. Catherine's, KJ Banse, Nate Simons, Jason Kezman and Nick Alfini.
The Bells went on to win 11-1 behind three RBIs from Weisbrod and two from Vinnie D'Alie. Connor Burke also led the charge, going 3 for 4 as the Bells improved to 3-0.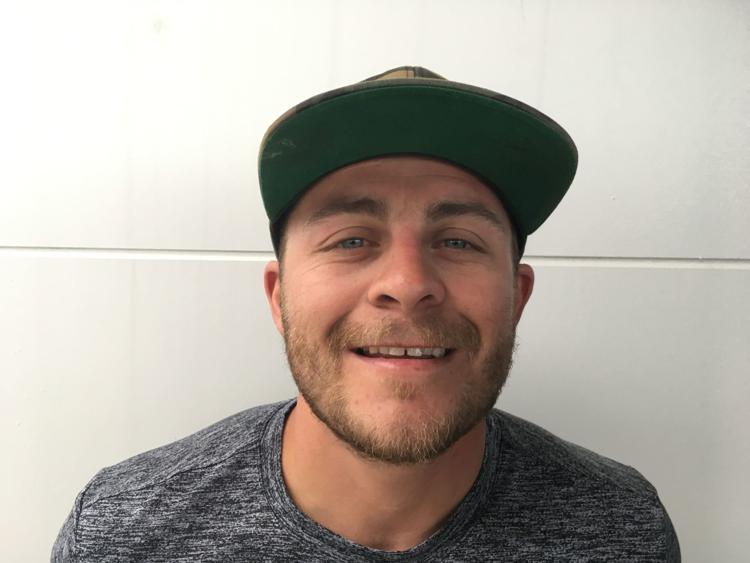 Yes, it has been a charmed season for the Bells so far.
"Oh man, thinking about the history of Tony Azarian in the Racine community, the guy was outstanding," Zamitalo said. "He was humble. And he would bring any kid on his (youth) team. I heard stories of paying for kids to play on his team.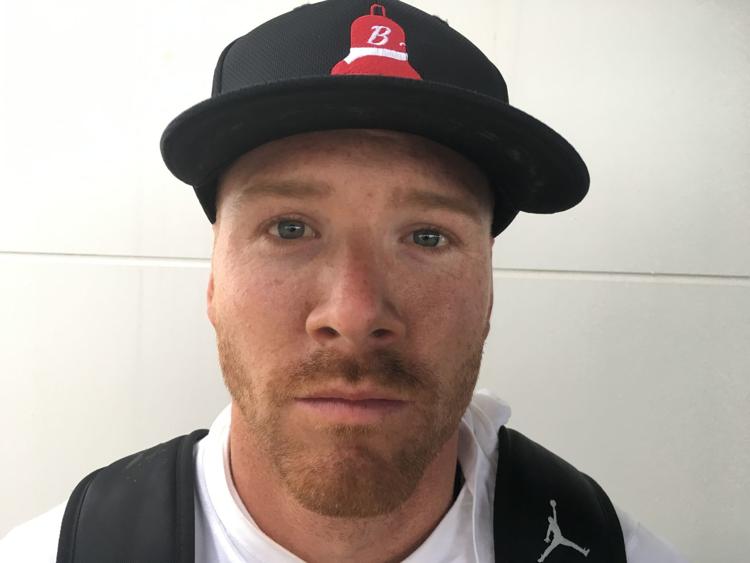 "So it's a great honor for me to play in memory of Tony. Anthony was a fierce competitor as well. I'm honored just to have the No. 44 on our sleeve. And most recently, Josh Bird passed. He had a lot of drive and energy and he just went full throttle with life.
"It's just an honor to have those guys represented in memory for our team."
Vinnie D'Alie was moved to play for the Bells after Anthony Azarian died.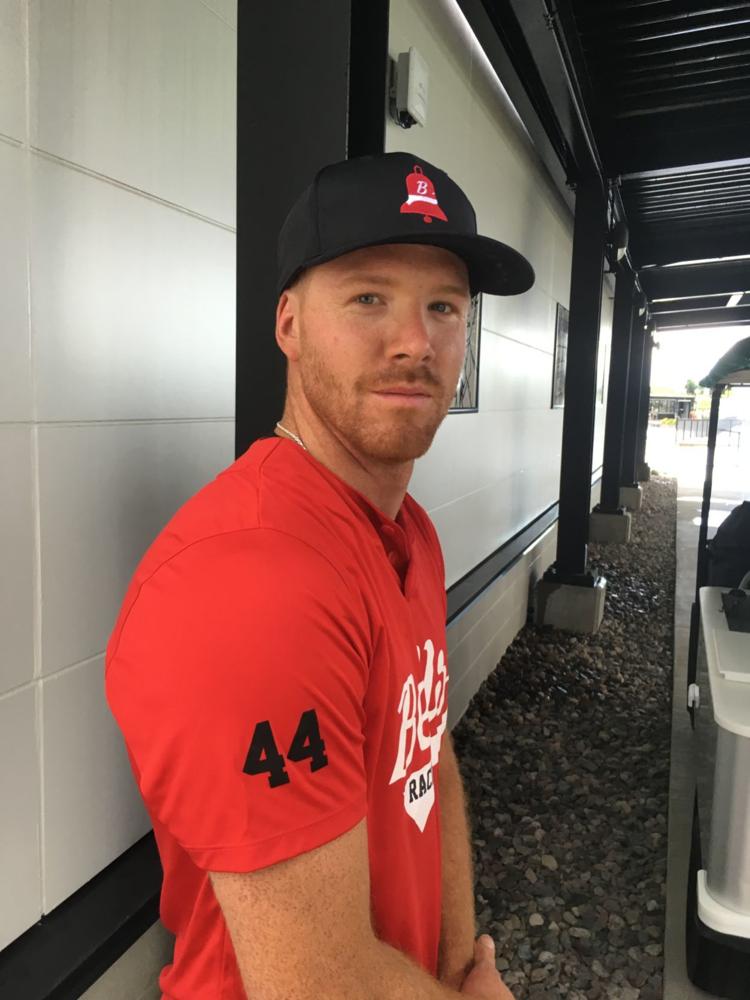 "The biggest thing for me is Sammy loves baseball, he was great at it, and I wanted something to be in close contact with him because I couldn't imagine if that was me in that position. I would want something like that."
Added Banse: "Coming together not only as ballplayers but as family, this is a real nice aspect we've got going on.We're here for each other. We're just not here for baseball. We're not only representing ourselves, we're representing those who came before us. Those athletes who have fallen before us, we're definitely playing for them."
Perhaps it's been most therapeutic for Sam Azarian, who lost a beloved uncle and brother in the last 20 years. He refers to his late brother as, "the most caring, loving jokester," and now he has the means to forge an especially meaningful bond with someone he had never had the chance to say farewell to in March 2019.
"Win or lose, it's honestly the best thing that's happened to me since my brother died," Sam said. "We're a team, we're all brothers, we have a bond that I feel no other team in this league has by the situation that's been put forth.
"I just feel it's going to play out in our favor. Everyone's hungry and we all get along real well. So I think for therapeutic reasons, it's probably the best thing for me."
Be the first to know
Get local news delivered to your inbox!