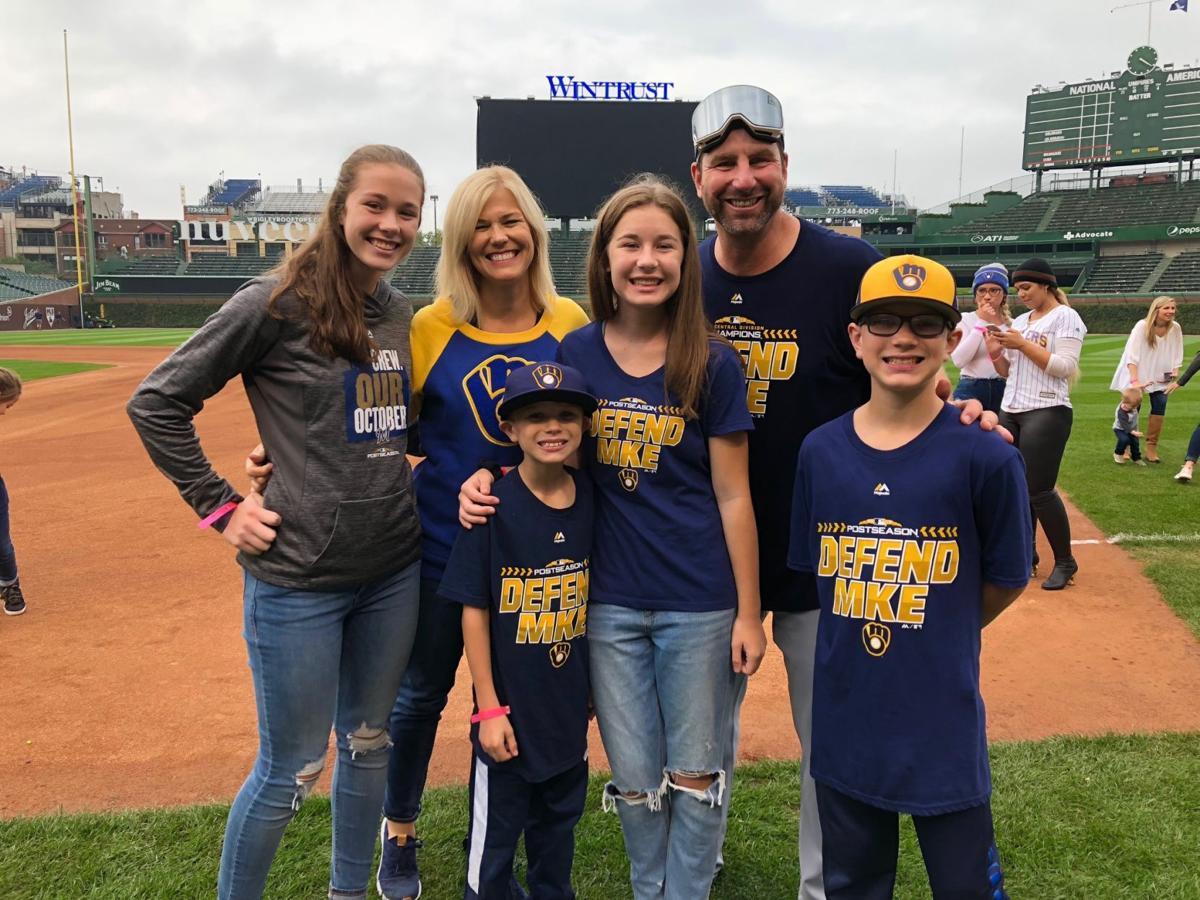 The walk upstairs to the bedroom of his Oak Creek home after another day at the ballpark gradually became more labored for Marcus Hanel as the years passed.
Another day of squatting down countless times to catch the elite heat of big-league pitchers, of coaxing another 150 batting-practice pitches out of his aging right arm and of setting up and then taking down equipment for pre-game infield drills was why BenGay and Advil were usually close by.
"Oh, Advil was my best friend for a long time," said the Racine native, who just ended a 21-year run as the Milwaukee Brewers' bullpen catcher at the age of 49.
The 6-foot-5, 240-pound Hanel was once in such pain following knee surgery that it was sheer agony for him to squat into a crouch to catch in the bullpen. A back injury in 2004 caused him to miss three games, marking the only time an injury sidelined him.
But here's the deal with Hanel, a 1989 Horlick High School graduate: No matter how much his joints protested — and he usually was at his worst the following morning — he always came back for more. He'd leave his Oak Creek home around 1 p.m. for a night game, almost always make a stop at Starbucks and then subject himself to his labor of love.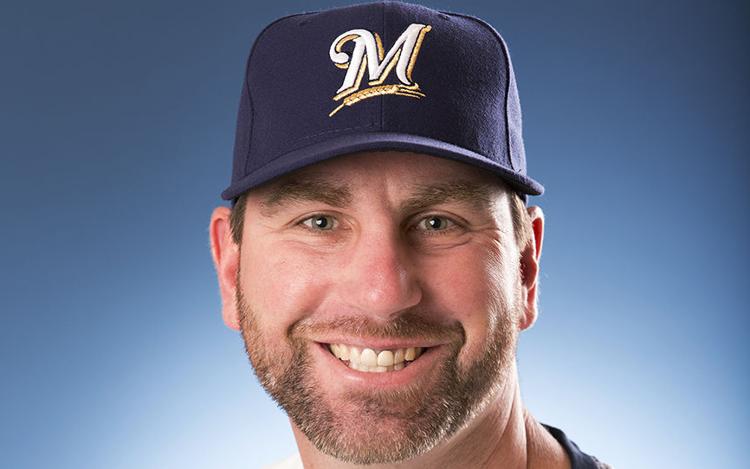 And what a labor it could be.
"I had three knee surgeries," Hanel said. "I had meniscus tears and cartilage tears, all from throwing batting practice. There's definitely things that happen to you your body through the course of a season, but I just made it through the year."
Would this married father of four do it all over again now that he's transitioning into a career in real estate and a possible future role with the Brewers?
That's a question that doesn't even need to be asked.
"I've been living a kid's dream for pretty much my whole life," Hanel said. "It's been special, the memories that have been made. Putting on that uniform, that is something that I'll never forget. I never took it for granted, either.
"I was fortunate doing something for a team that I loved growing up. 'Living the dream,' that's what we say, right? I was living the dream for many years."
His first season was in 2000, which the last last year venerable County Stadium was in operation. Through the managing tenures of Davey Lopes, Jerry Royster, Ned Yost, Dave Sveum, Ken Macha, Ron Roenicke and Craig Counsell, Hanel went on to personally witness the best and worst of times.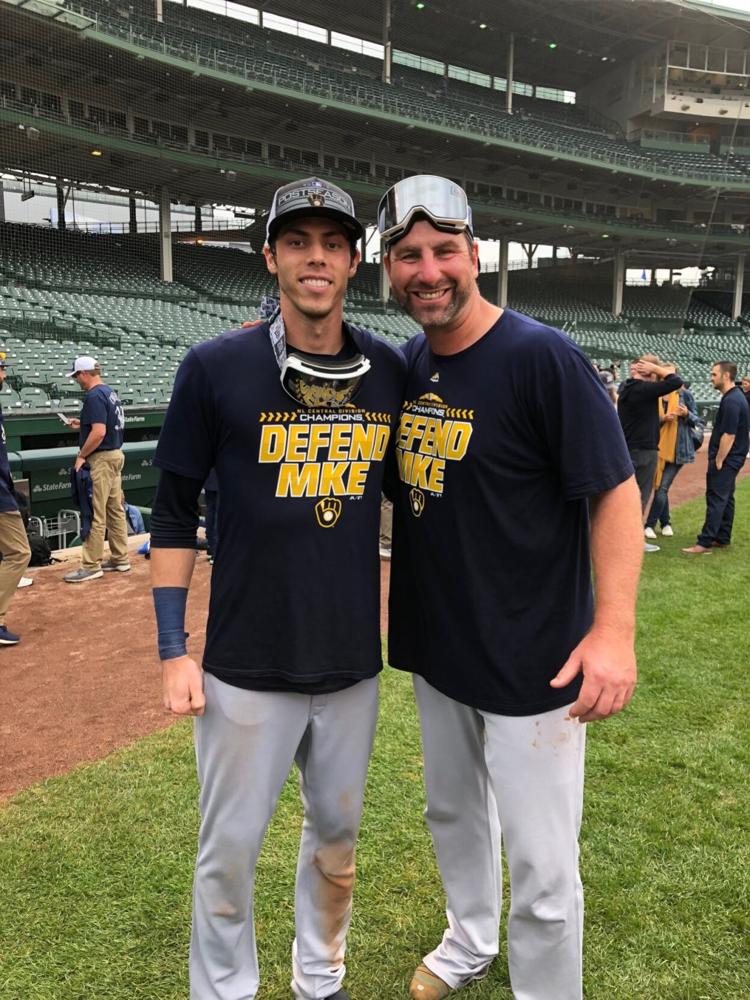 As for that 56-106 disaster in 2002, when the dog days of summer passed as slowly as decades, well, let's toss that in the recycle bin. Besides, there were plenty of rewards for that misery.
Take 2008, when an enormous lefty named CC Sabathia was acquired in July and carried the Brewers on his back to just the third postseason berth in their history.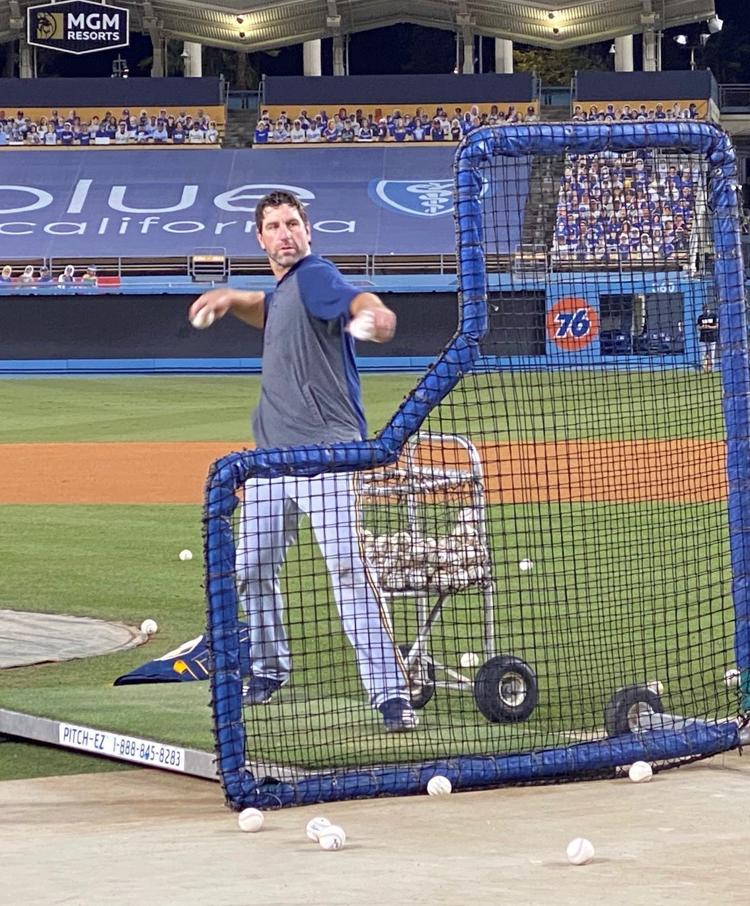 How about 2011, when Prince Fielder and Ryan Braun were in their prime and they led the Brewers to within two victories of the World Series?
And, of course, there was 2018, when the Brewers took the Los Angeles Dodgers to the seventh game of the National League Championship Series. It was that season the provided Hanel with his most cherished memory.
The date was Oct. 1, 2018 at Wrigley Field in Chicago. The Brewers were in a one-game playoff against the Cubs, two years removed removed from a World Series championship that was 108 years in the making.
Could the bargain-basement Brewers actually take down the Cubs and their bottomless money pit with so much on the line? Josh Hader changed that from a question mark to an exclamation point when he pitched two scoreless innings of relief in the Brewers' 3-1 victory.
"I think what made that so special is they're a big-market team and we're small market," Hanel said. "What made it so special was the blue-collar attitude that we had and just playing for the city and the state.
"So many people came from Wisconsin to be a part of it and cheer us on. It was really special."
There were the relationships Hanel forged over the years, which included the likes of legendary broadcaster Bob Uecker and star outfielder Christian Yelich, whom he considers to be as kind, decent and caring as any player he has met.
And then there was the talented pitchers Hanel saw up close and personal. One, reliever Trevor Hoffman, is already in the Hall of Fame. Sabathia will almost certainly be inducted into Cooperstown one day.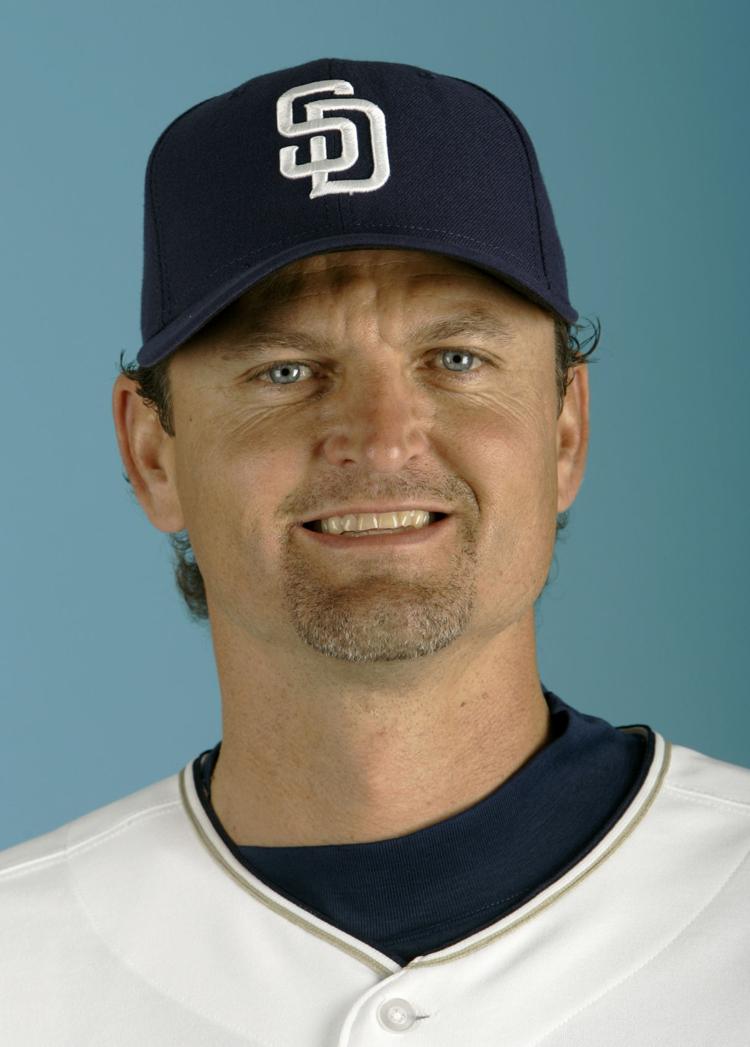 But as much as Hanel respected both, neither is his choice as the most talented Brewer he ever caught. That distinction goes to Zack Greinke, a former American League Cy Young Award winner who went 25-9 for the Brewers in 2011 and part of '12.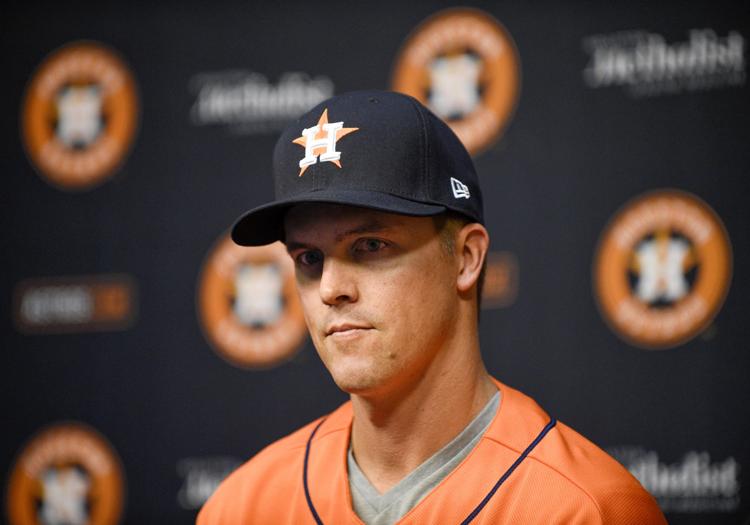 "What made him so special is he could throw any pitch at any time at any location," Hanel said. "There was one game where he hit ever speed on a range from 67 to like 96.
"You talk about keeping hitters off balance? That's doing it right there. His control, what he wanted to do with the baseball, was like none other."
Hanel's final season with the Brewers turned out to be the first full season for reliever Devin Williams, who was recently named the National League's Rookie of the Year. Anyone who strikes out 53 batters in 27 innings, as Williams did this season, has electric stuff.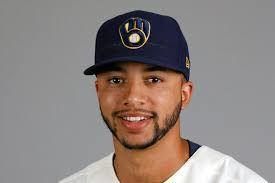 Hanel can personally attest to that.
"He's got a pitch that no pitcher has," Hanel said. "His changeup does what no other changeup does. It's almost like a left-handed slider coming from a righty and he throws it as soft as a changeup.
"Truthfully, it's not as difficult to catch. But the movement on it is like a pitch you've never seen. I don't even know how to describe it. It's remarkable what this guy can do."
Speaking of remarkable, that applies to Hanel in a way far beyond the physical toll he put on his body for 21 seasons to make his contribution to the Brewers.
A deeply spiritual man, Hanel dedicated himself with his wife of 24 years, Jill, to making a difference in the lives of others. Since starting his "Koos For Kids" organization in 2005, Hanel has used his connections with the Brewers to raise more than $500,000 for children's charities.
"We bought like 10,000 coats for kids with the money," Hanel said. "We also put up a pavilion at Haban Field and then we put two handicap-accessible playgrounds in Milwaukee."
Brewers players over the years have willingly stepped up for Hanel over the years by autographing merchandise for raffles and appearing at his functions. But that was no sacrifice on their part. After all, they think their big catcher with a heart to match is a pretty special guy.
"He's held in extremely high regard," Brewers pitcher Brandon Woodruff said. "He's a Wisconsin native, played professional baseball and was with the Brewers for 20 years. He's seen a lot of ballgames and he's been a part of Brewers history, and for us players, he provided just a lot of knowledge as far as catching our bullpens, helping us out in the community and connecting us to people. And he did a lot with our Sunday services.
"He's been just a tremendous contributor as far as the Brewers organization goes. He taught us a lot of lessons."
And now the time has come for Hanel to leave behind baseball. He had an 11-year minor-league career with the Pittsburgh Pirates and Atlanta Braves from 1989-99 before catching on with the Brewers, but his catcher's mitt is finally being put away.
"This was kind of in the works for awhile that I wouldn't be back after thus year," he said. "They were going to move me into another department within the organization, but it just didn't work out with COVID and all that other stuff.
"It was kind of time to move on and bring some younger blood in. When you're 49 and catching guys who throw 100 (miles per hour), there's a little labor to that. And it gets a little more difficult. But I cherished every moment. I still think I could do it, truthfully."
Instead, Hanel will direct his energy elsewhere, starting with his family.
His 17-year-old twin daughters, Grace and Ashley, are seniors at Oak Creek High School. Sons Nathan, 14, and Levi, 10, are right behind. Hanel is on the verge of acquiring his real-estate license and he plans to continue his charitable work through Koos for Kids.
There's also a chance he will one day be drawing a paycheck from the Brewers based on conversations with David Stearns, the team's general manager.
"David Stearns said that whenever everything gets back to normal, that when an opportunity for something comes up, I definitely would be thought of," Hanel said. "They offered something already, but it just didn't work out for this moment."
This much is clear: While Hanel's No. 55 won't ever be retired and his contributions will never be listed in the Brewers' media guide, he's left behind quite a body of work — on and off the field.
"He's been the one constant all these years — him and Uecker," Woodruff said. "We're going to miss him dearly."
Swinging for the fences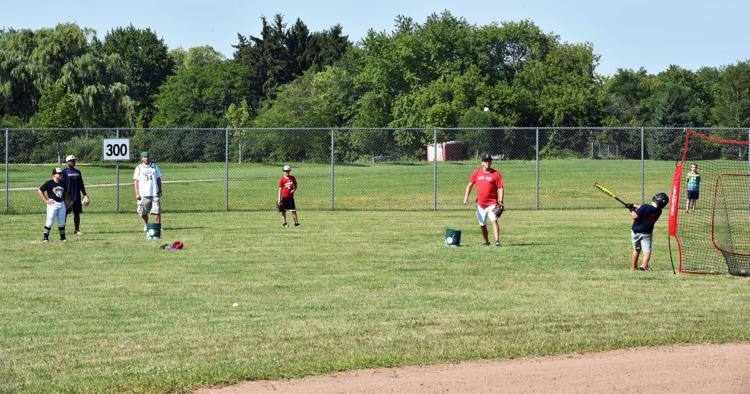 Braden goes yard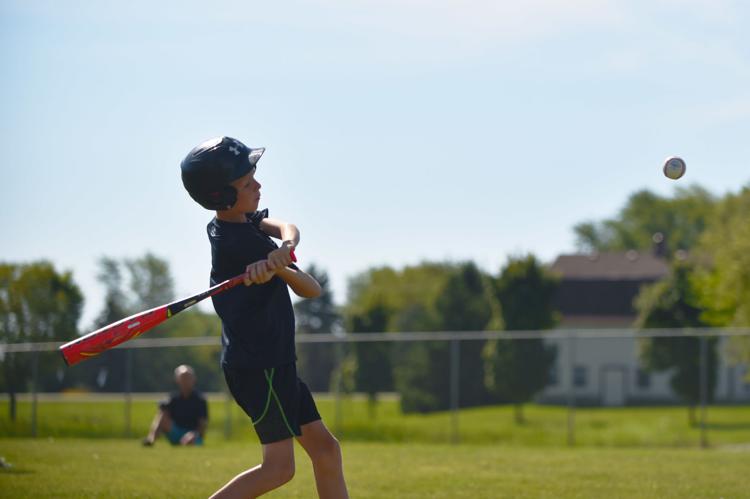 Rafa watches one fly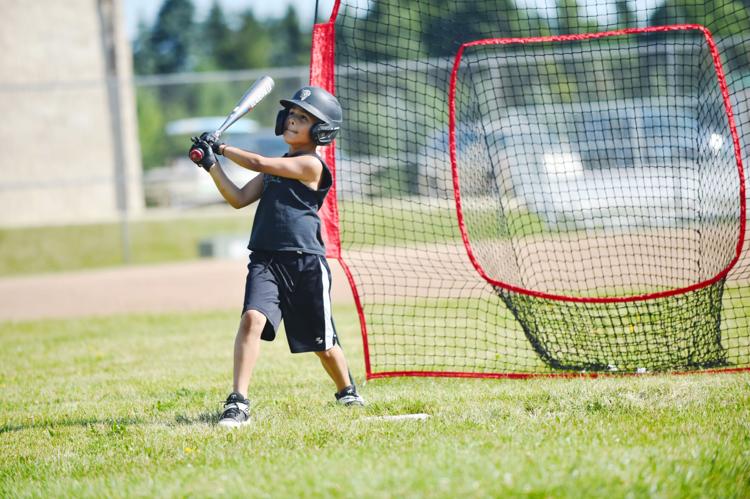 Tavin Nass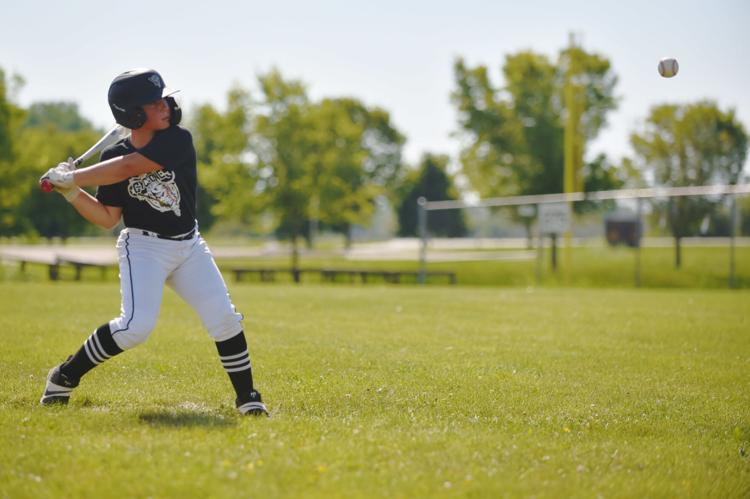 Tavin Nass gets the trophy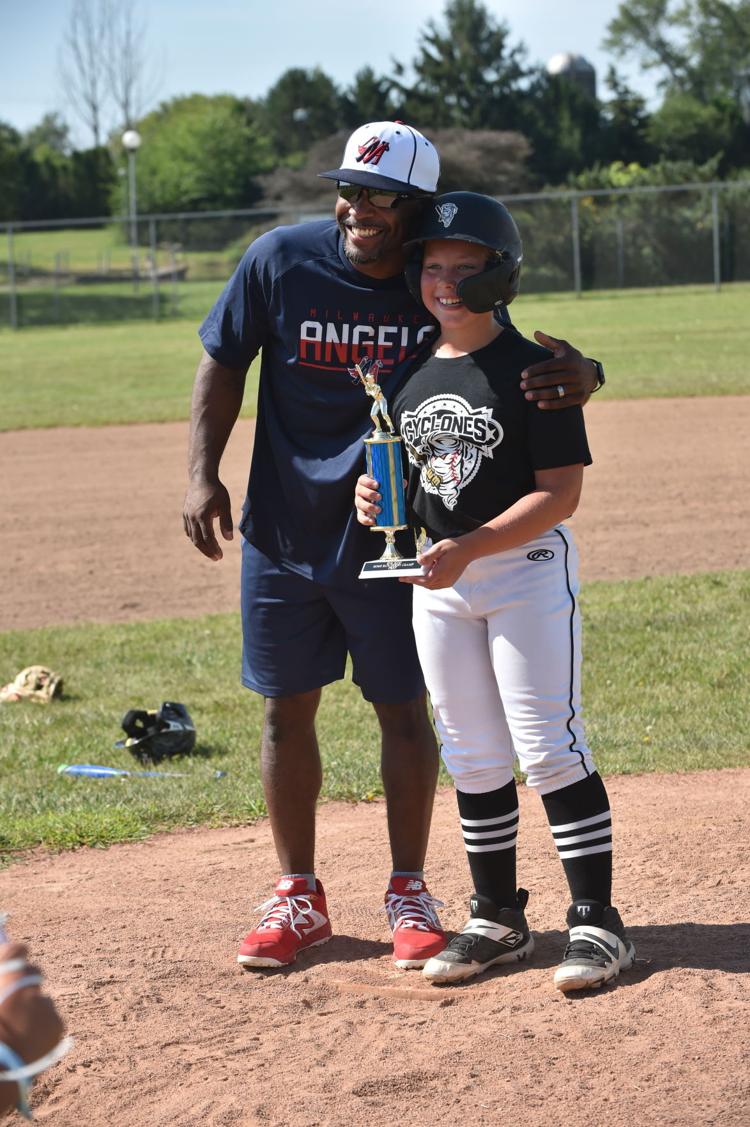 Tavin Nass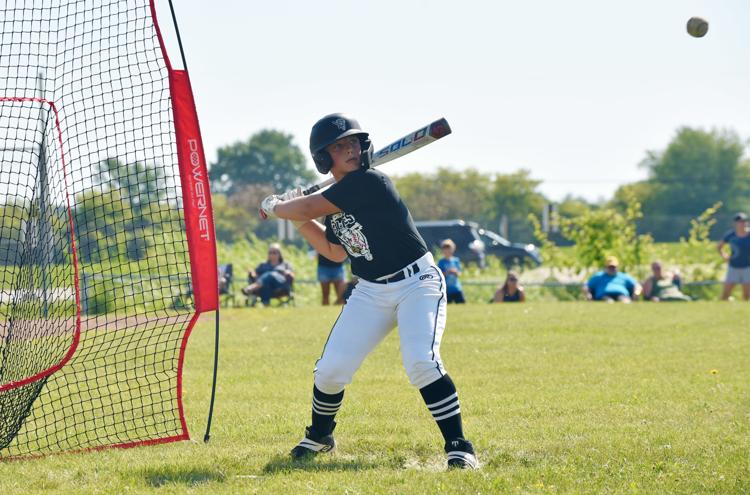 Alexander Corkins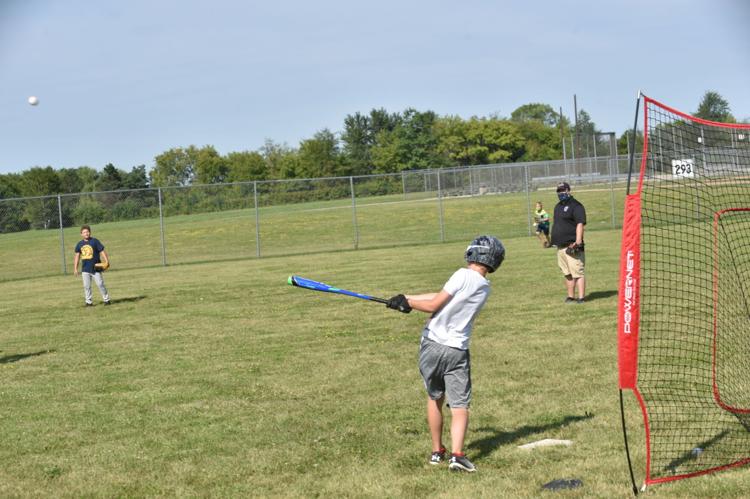 Alexander Corkins high fives his coach with a gloved hand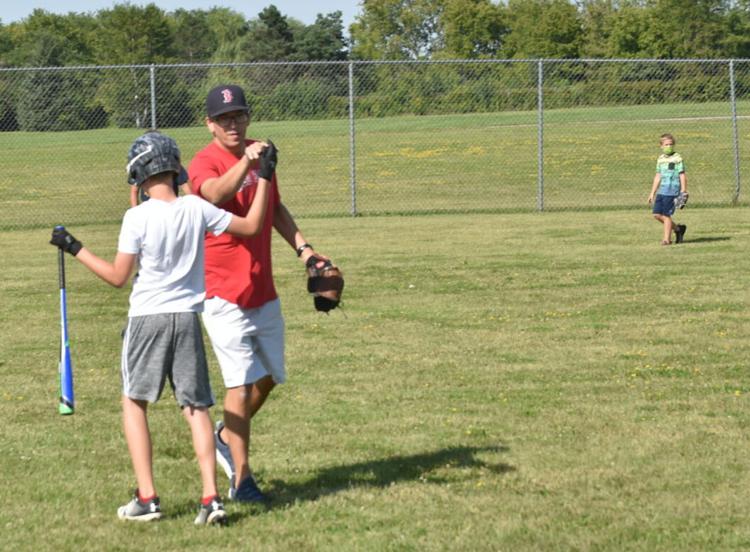 Alexander Corkins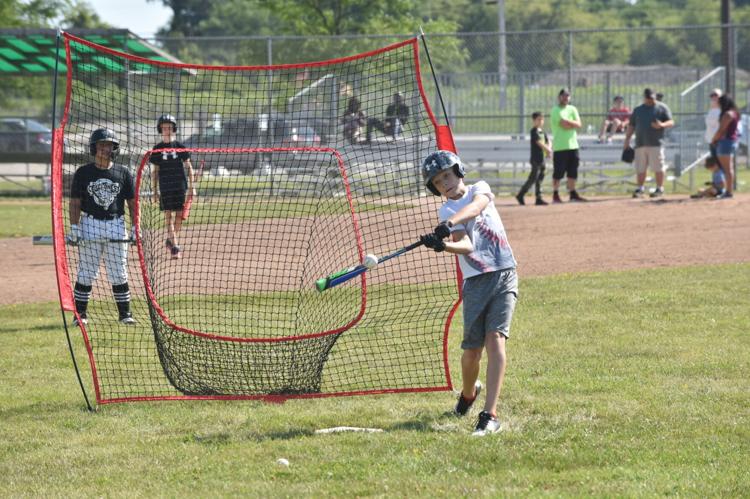 Andrew Predny readies himself for the pitch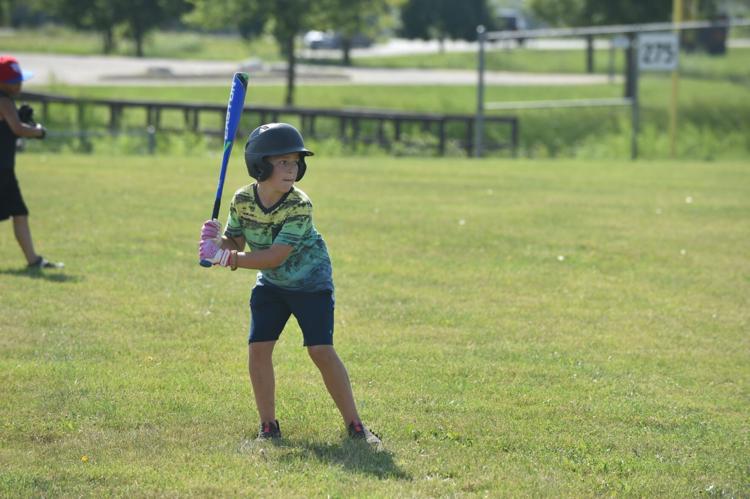 Andrew Predny swings away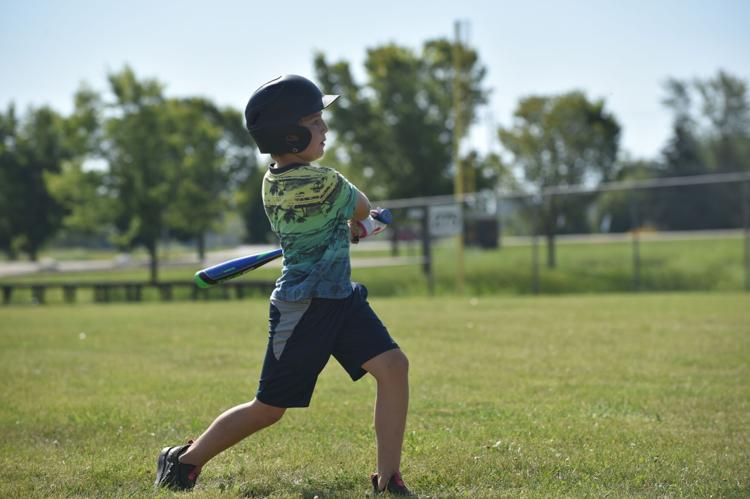 Braden Harlan watches one fly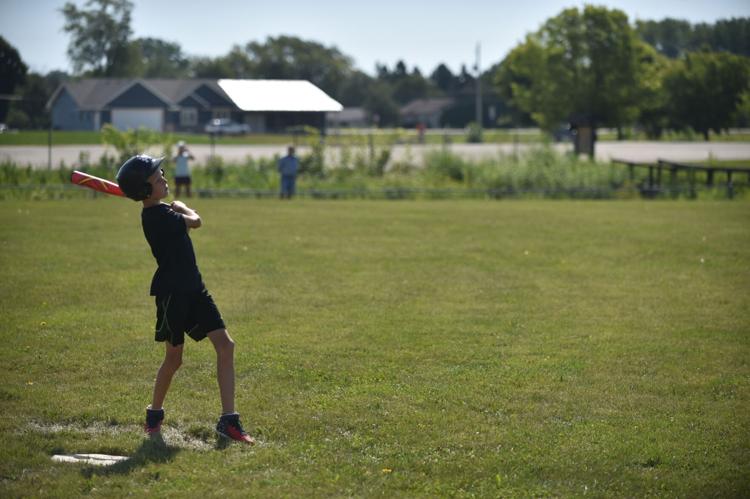 Braden Harlan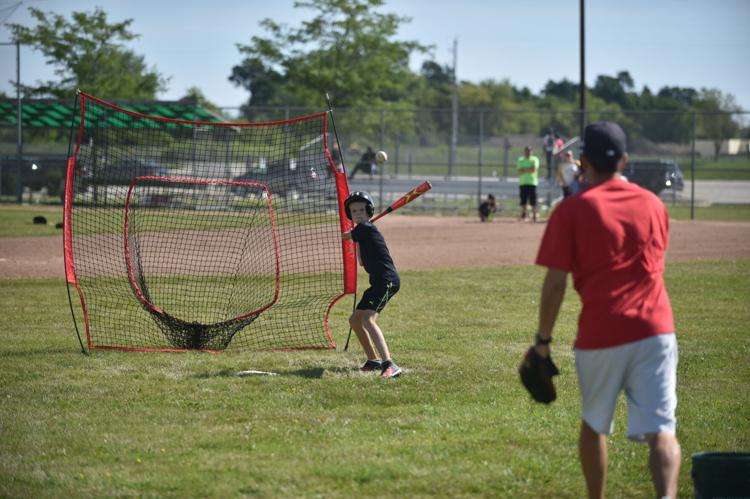 Heading back to the dugout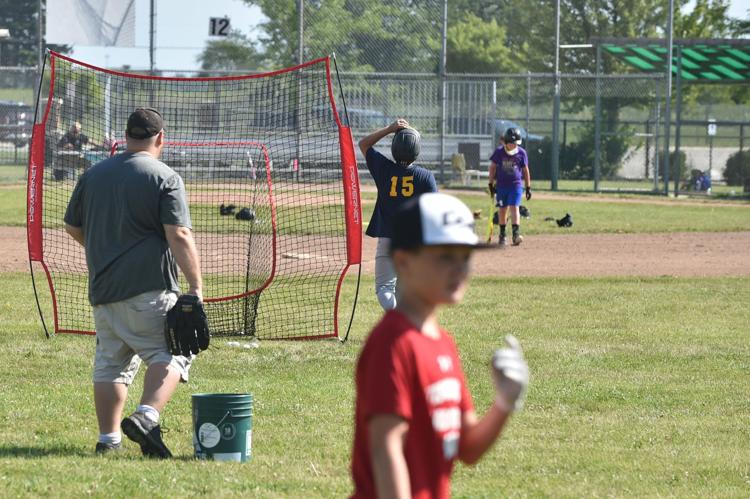 Coach Rafael Carrasquillo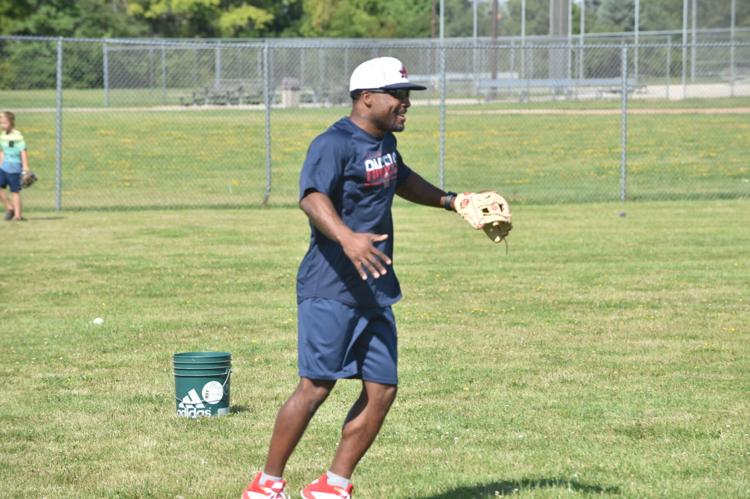 Coach Rafael Carrasquillo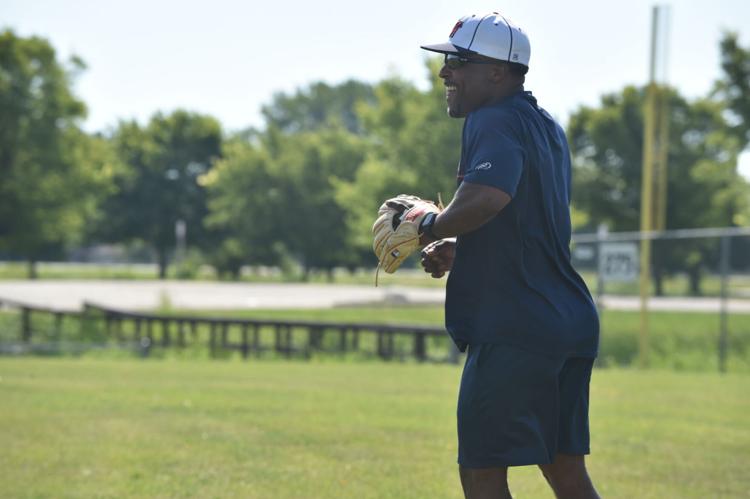 Collin Corkins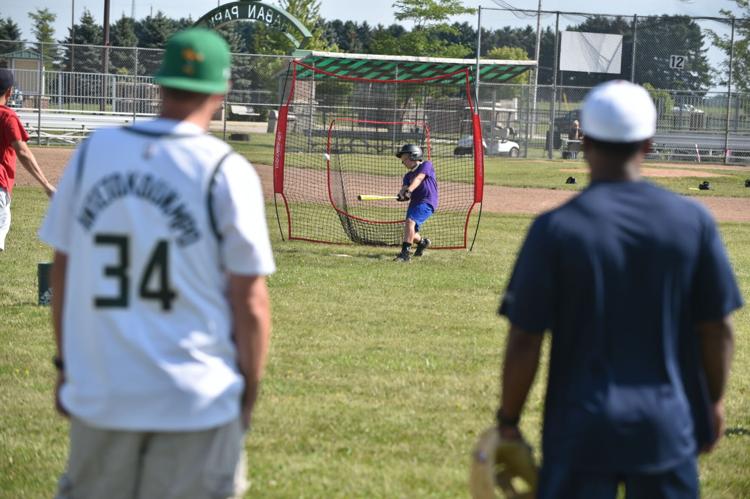 Teammates ready to rumble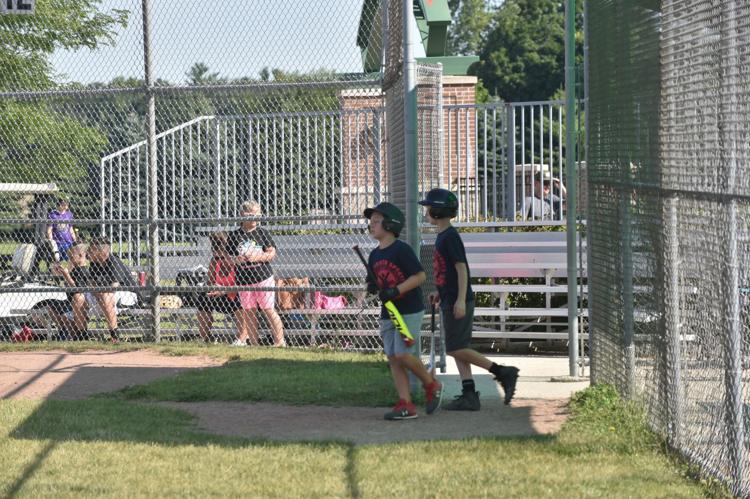 Taking the field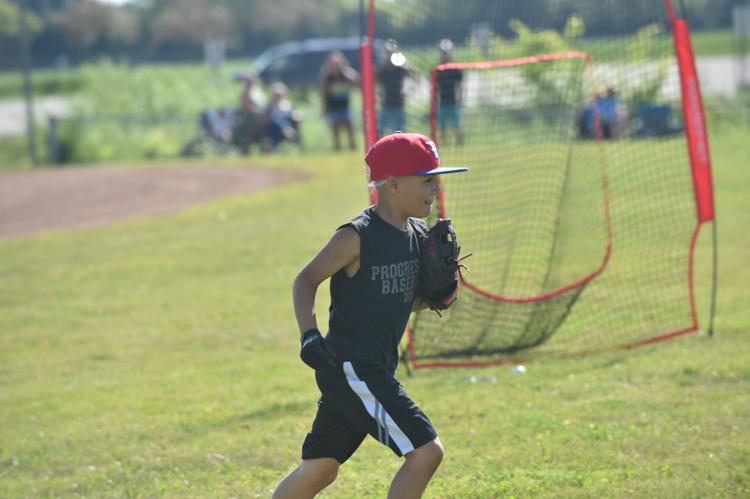 Red Sox coach/home run derby pitcher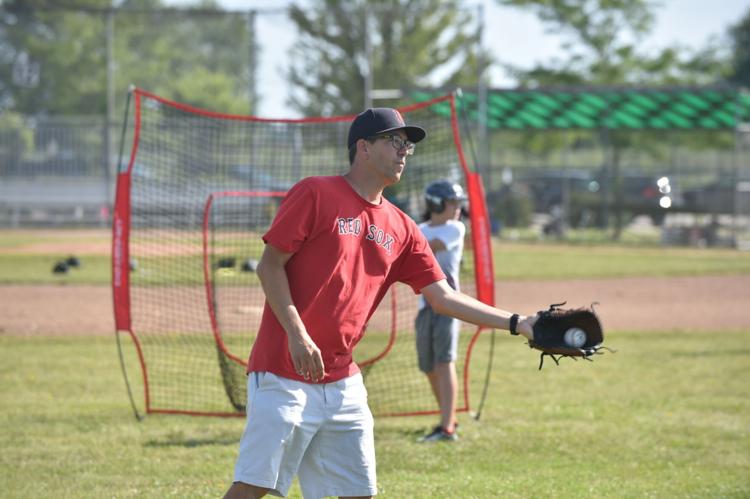 All smiles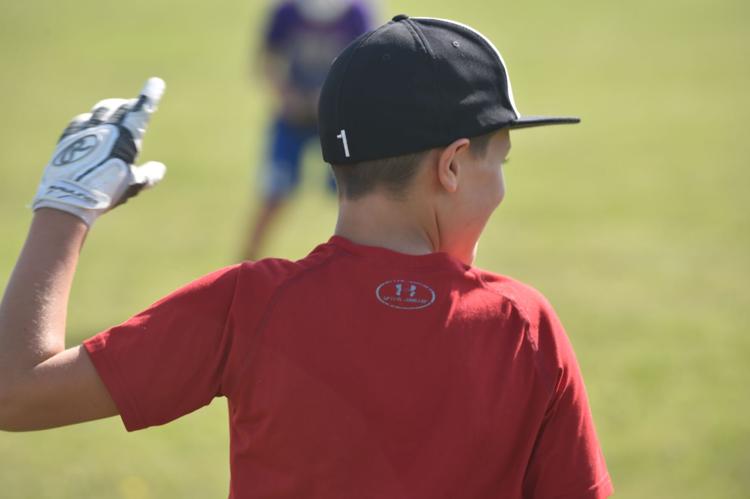 Collin Corkins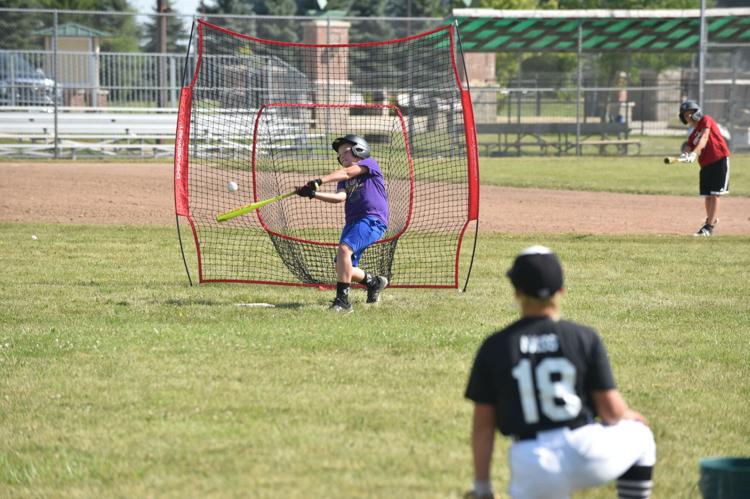 Ready to field fly balls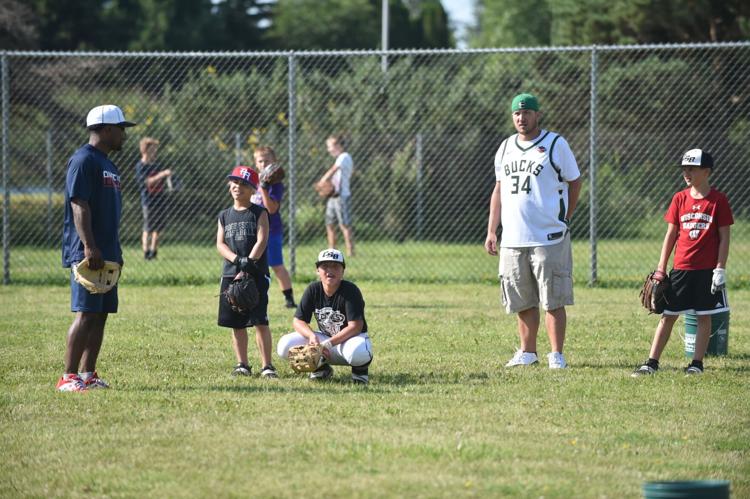 Hadden Martinez and Andrew Predny ready to field some fly balls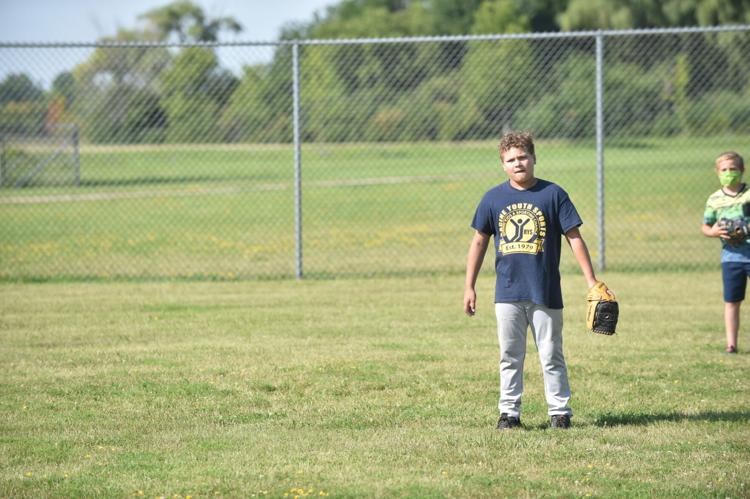 Hadden Martinez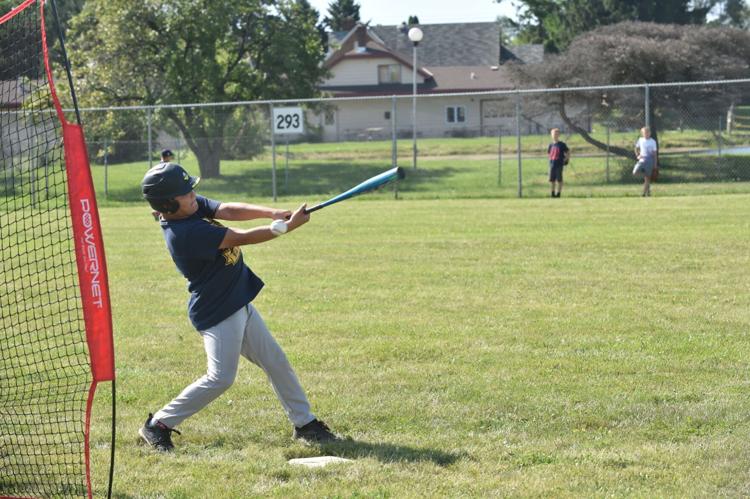 Eyes on the ball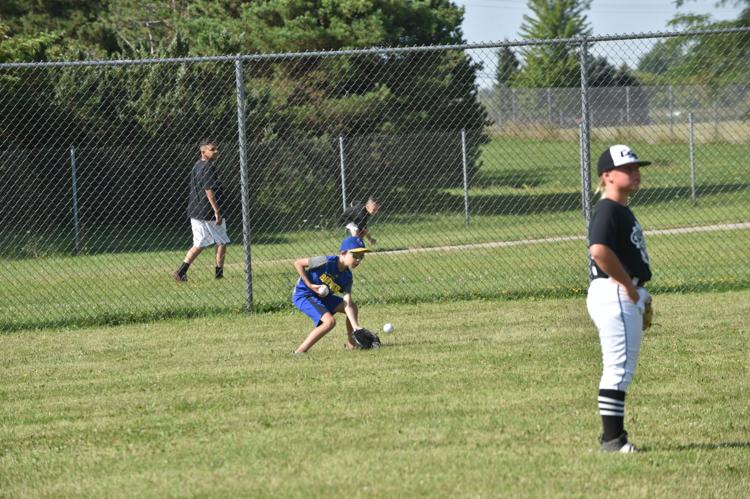 Eli Klinzing watches one fly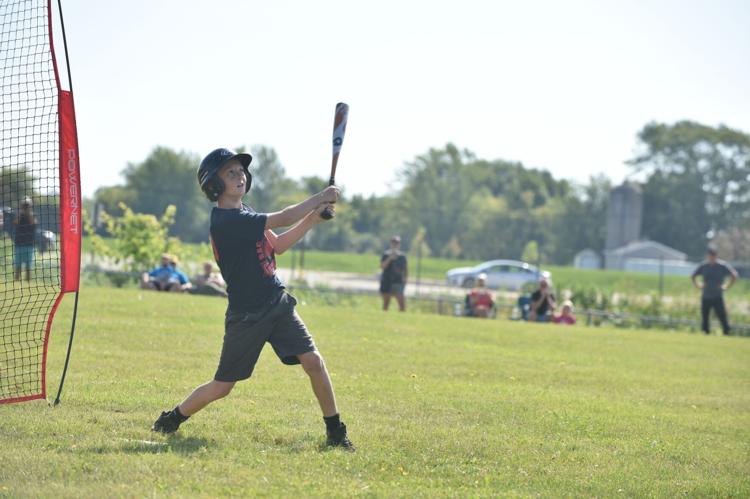 Eli Klinzing watches another one fly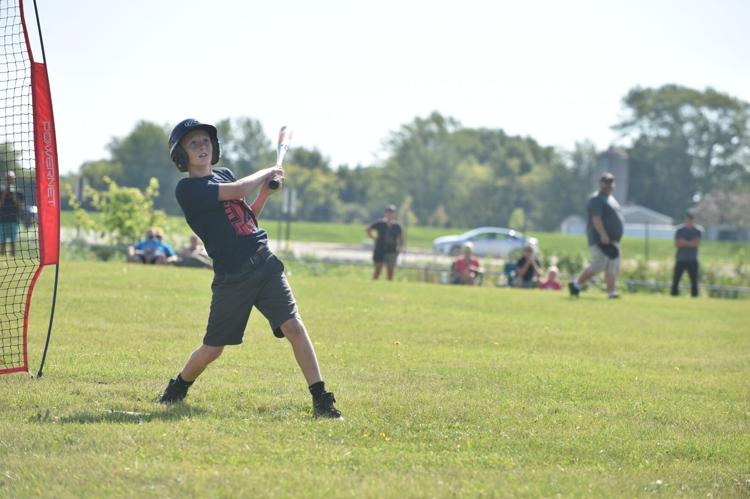 Ready for fly balls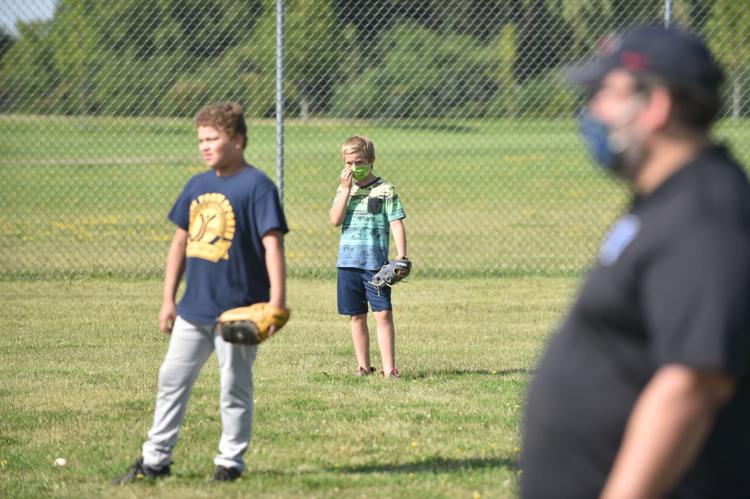 Ready to catch some homers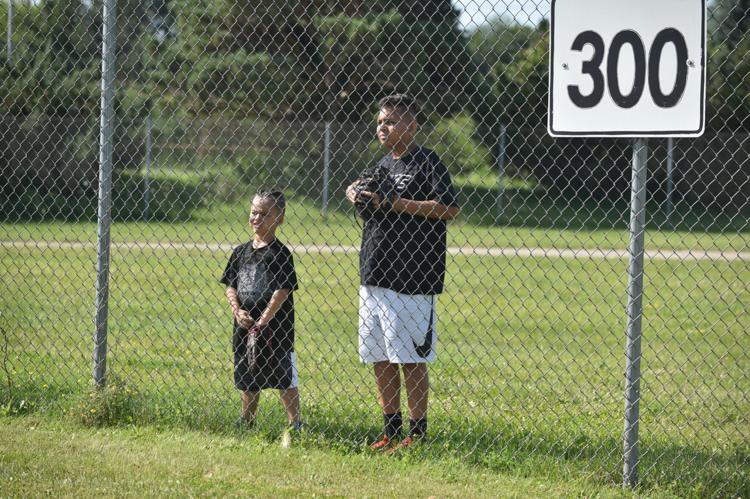 Watching from lawn chairs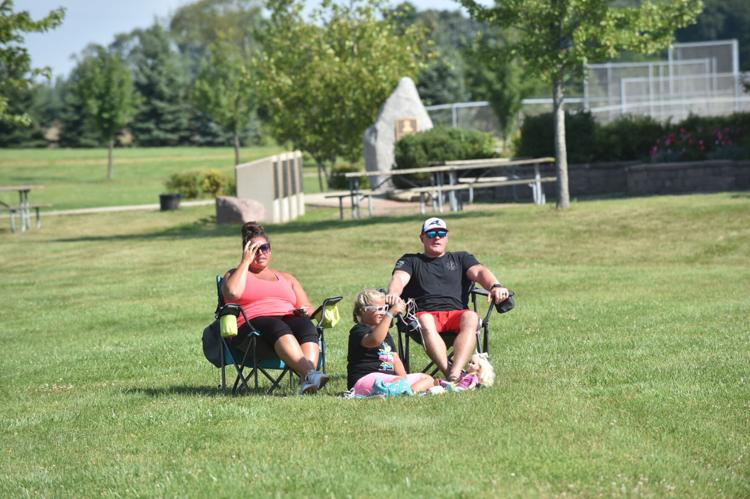 Eli Klinzing pops one up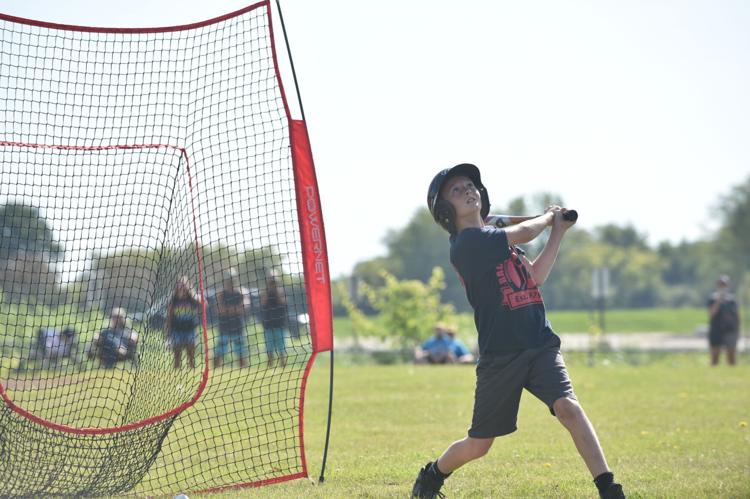 Braden Harlan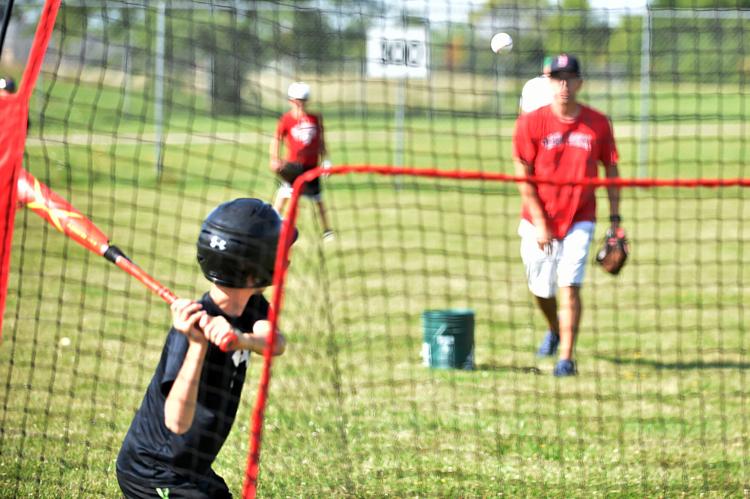 Braden Harlan makes contact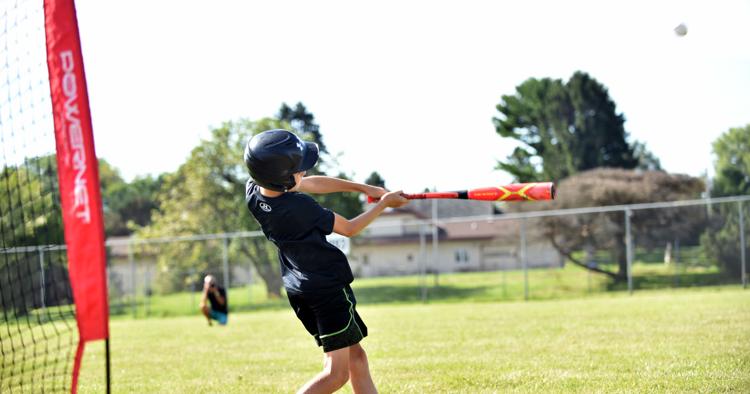 Tavin Nass with a big hack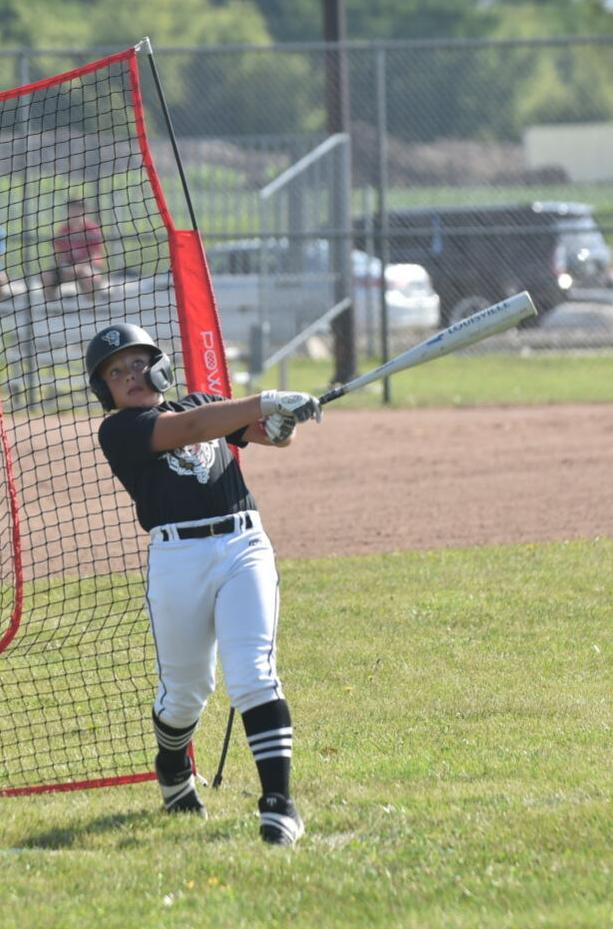 Tavin Nass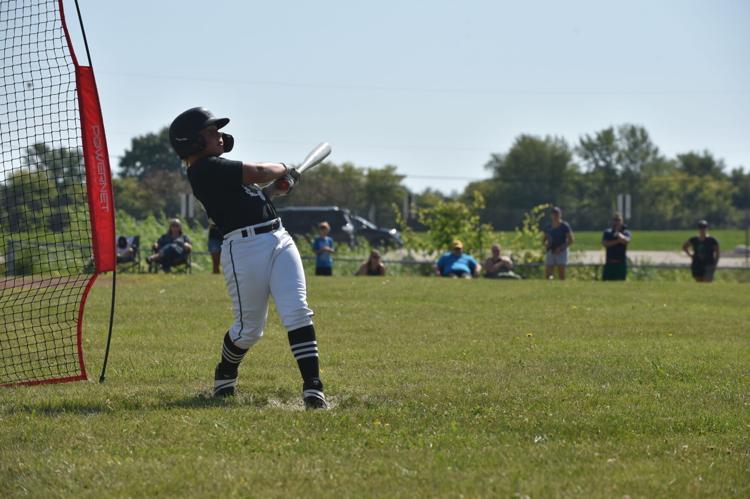 Tavin Nass ready to swing
Tavin Nass ready to swing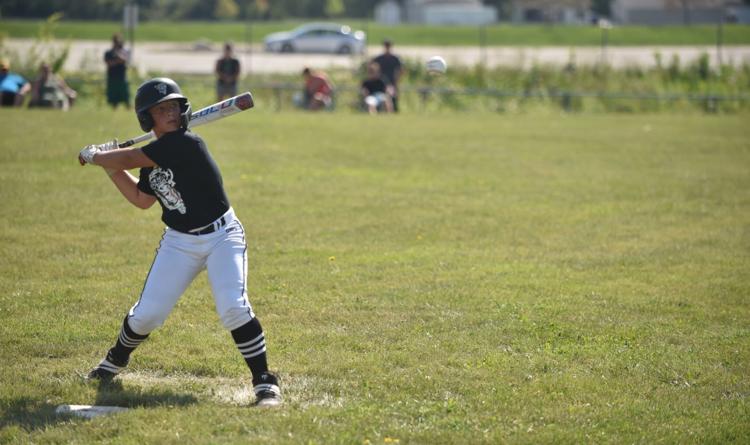 Braden Harlan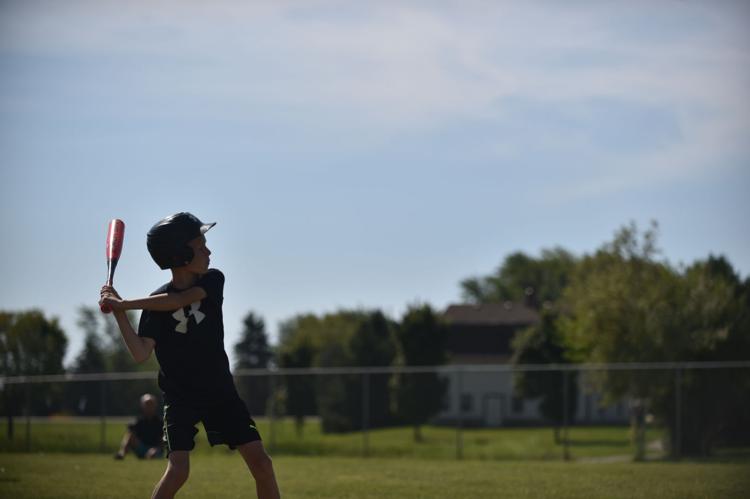 Hadden Martinez, a slugger who finished in the final four of Saturday's derby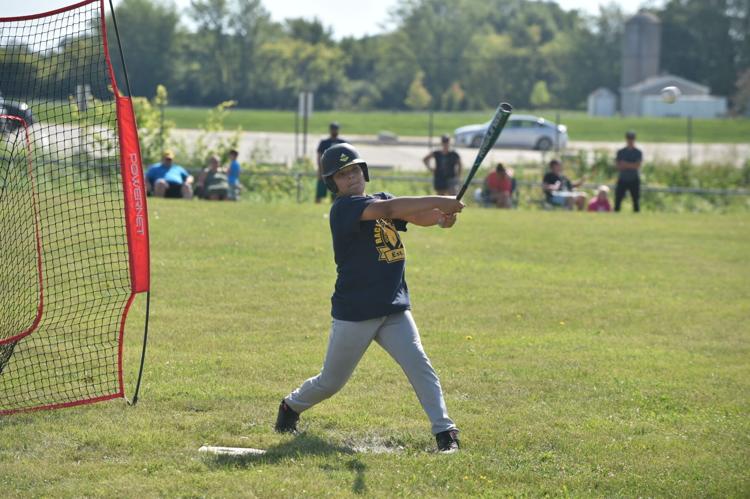 Hadden Martinez swings away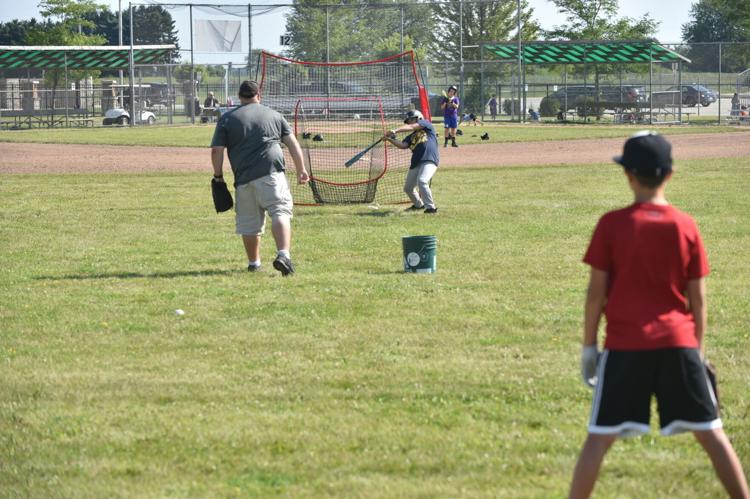 Hadden Martinez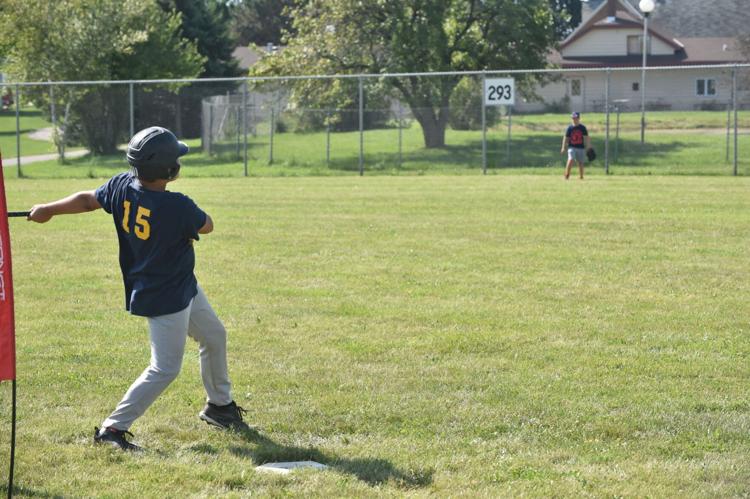 Rafael "Rafa" Carrasquillo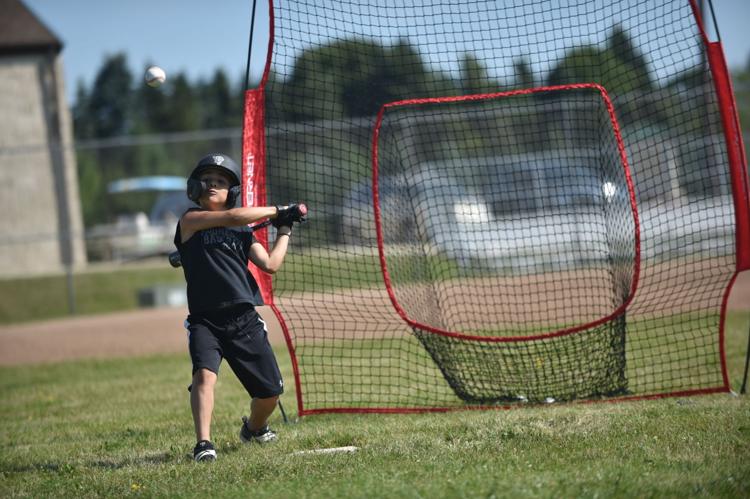 Rafael "Rafa" Carrasquillo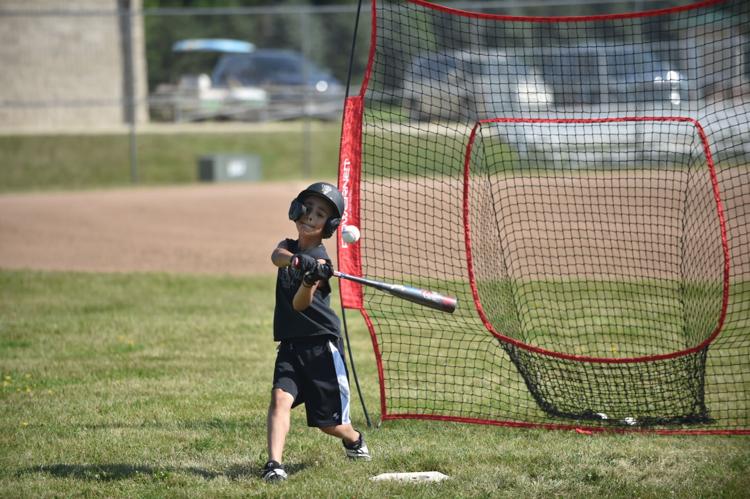 Rafael "Rafa" Carrasquillo goes after the ball
Marty "MJ" Liebe Jr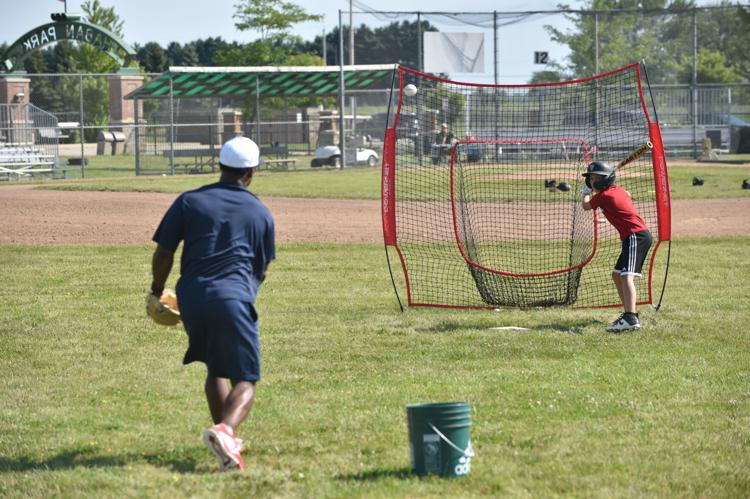 Marty "MJ" Liebe Jr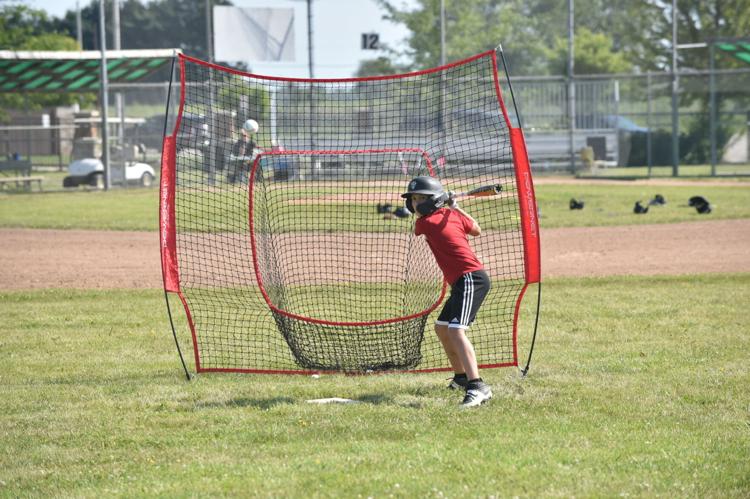 Jackson France makes contact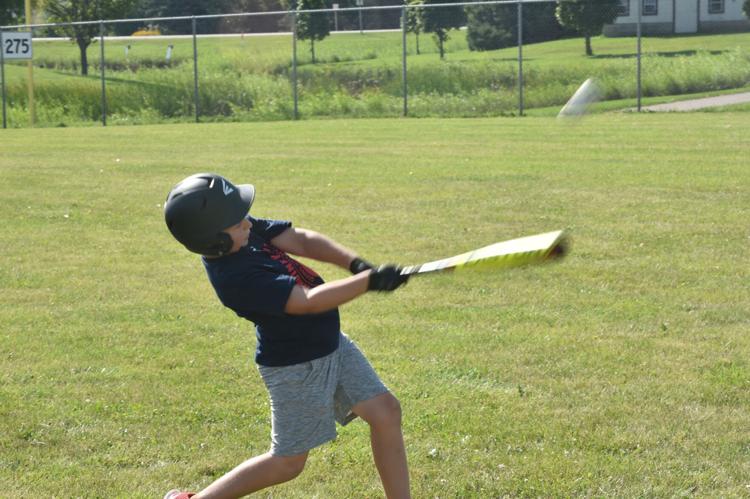 Jackson France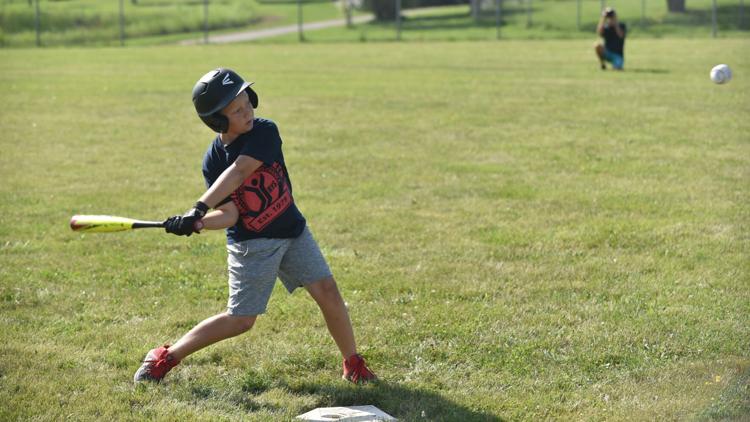 Looking on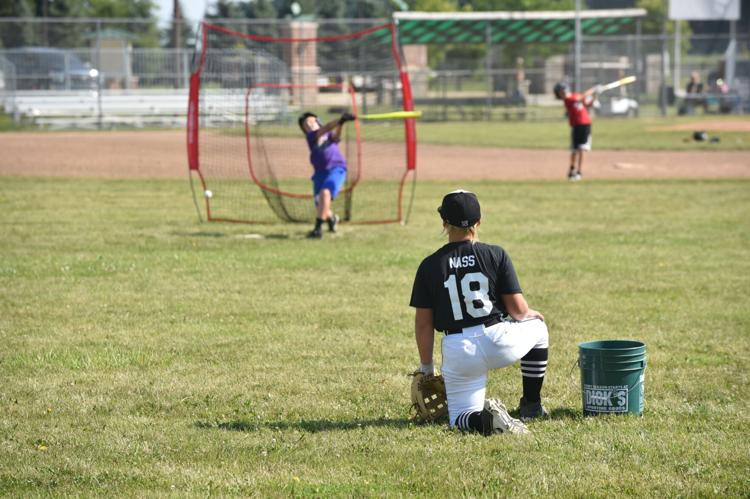 Jackson France takes a big swing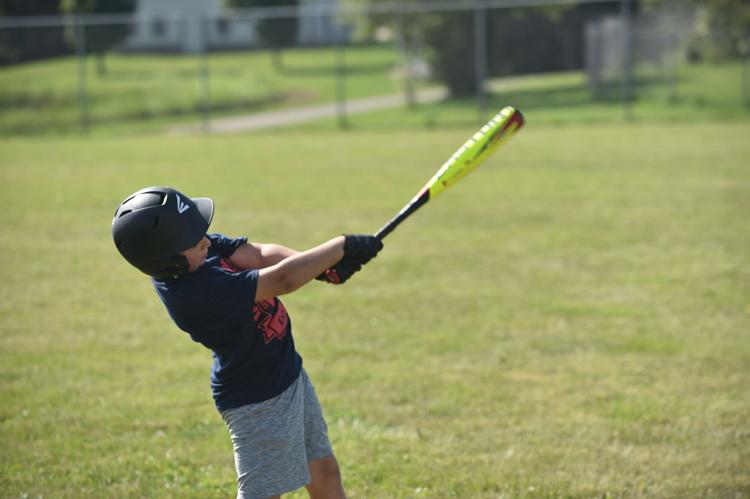 The big bat of Hadden Martinez seeks contact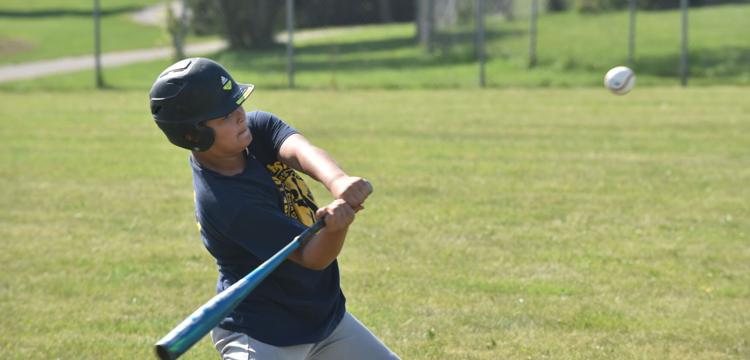 In the stands before the derby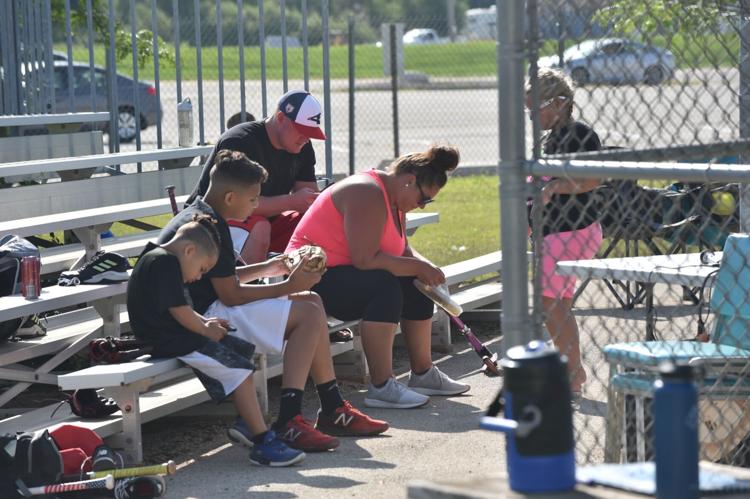 Coach Rafael Carrasquillo congratulates Tavin Nass on another successful round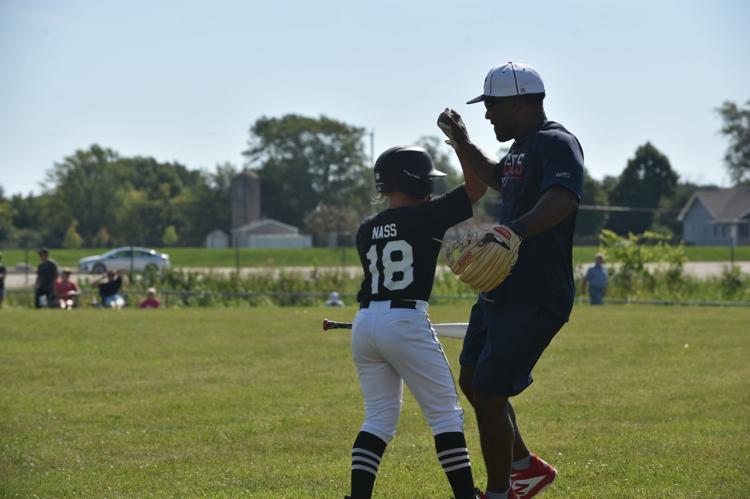 Rafael "Rafa" Carrasquillo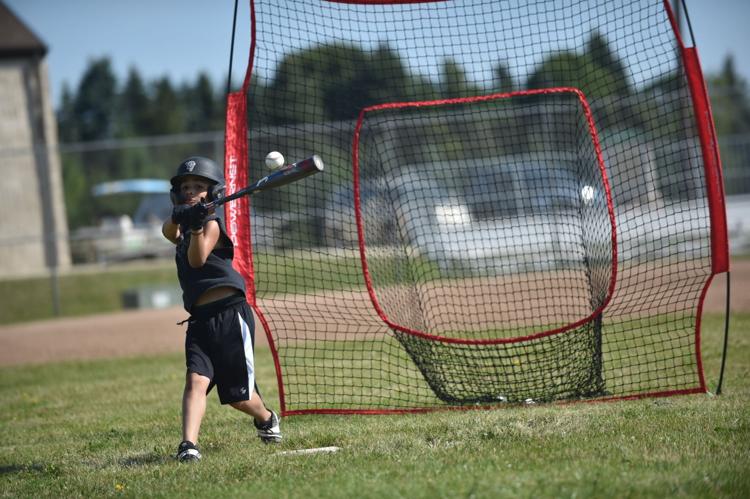 Tavin Nass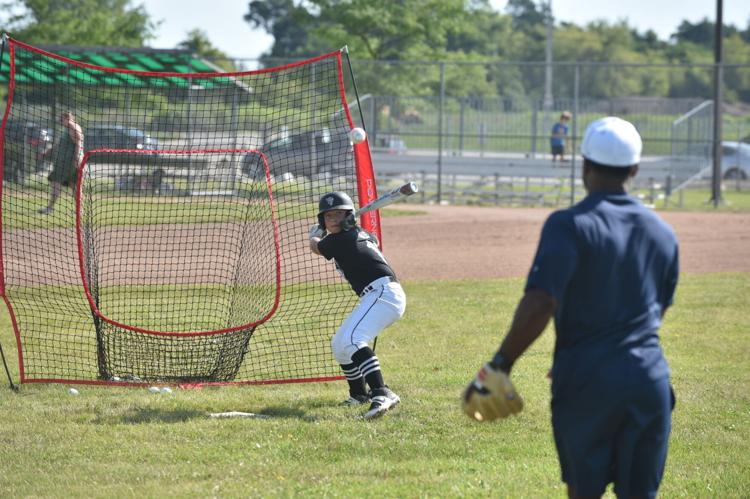 Tabin Nass gets the barrel of the bat on the ball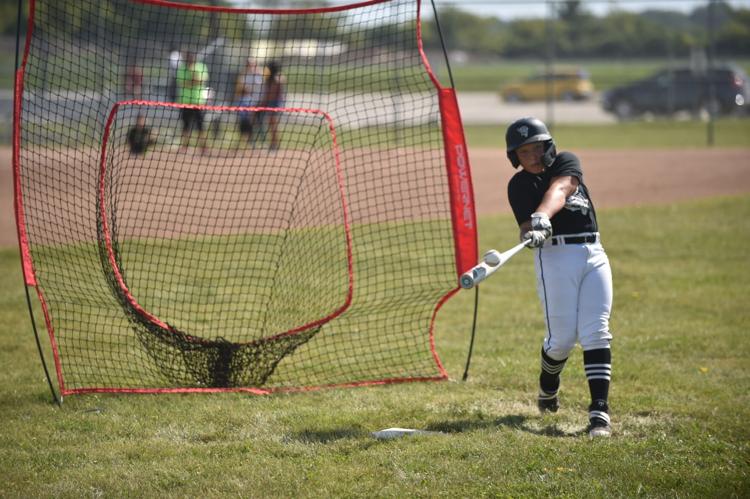 Be the first to know
Get local news delivered to your inbox!