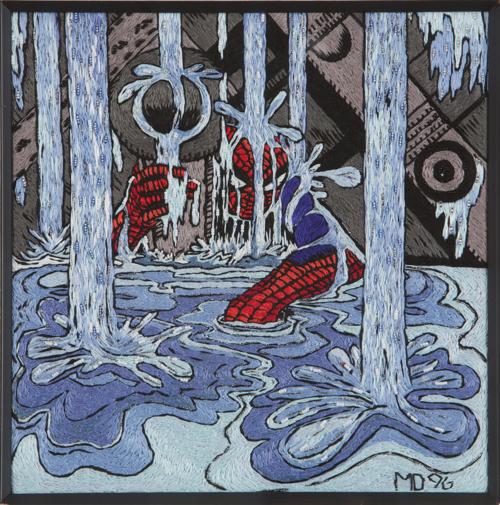 RACINE — In response to the current impact of the global pandemic in Wisconsin, the Racine Art Museum (RAM) has extended the run of four ongoing exhibitions in hopes of giving a broader audience the chance to view the intriguing works of contemporary craft in-person.
Originally scheduled to run through Feb. 13, "In Stitches: Contemporary Approaches to Needlework" will now be on display through May 8. This exhibition features work primarily drawn from the museum's permanent collection that demonstrates contemporary methods of working with materials such as fabric, thread, yarn and embroidery floss through the use of needles, hooks, or hands.
The other three current exhibitions were originally scheduled to run through Jan. 23 but will instead be on display through July 3. They are:
"Collection Focus: Mary Giles" features work by fiber artist Mary Giles (1944–2018), who is renowned for her willingness to push boundaries of form and concept. Giles, with 22 pieces currently in the museum's permanent collection and others promised, is one of the most well-represented fiber artists at RAM with works spanning over three decades.
"Silhouette: Capturing the Human Form in Contemporary Prints and Art Jewelry" showcases artists who explore the use of the human form as either a compositional element, storytelling device or representation of an idea.
"Expect the Unexpected: Unusual Materials in Contemporary Craft" features artworks drawn from RAM's collection that incorporate unusual, surprising or challenging materials. Included are pieces like artist Wesley Fleming's "Hornet's Nest," which combines an actual found hornet's nest with flameworked glass hornets.
The Racine Art Museum is open from noon to 4 p.m. Wednesday through Saturday. Admission is $7, or $5 for seniors 62 and older and students. For more information, go to ramart.org.