As Harold Swanson's life gradually slipped away during the last days of February at Froedtert Hospital in Wauwatosa, Jud Shaufler was at his side as often as possible.
Just as Swanson was for him 45 years earlier.
It was on May 19, 1975 when Shaufler suffered severe burns over 40% of his body when a fire broke out at the indoor tennis court his family owned in Bristol. Shaufler had just won his third state tennis championship in four years under Swanson's guidance at The Prairie School and his brilliant career was suddenly in jeopardy.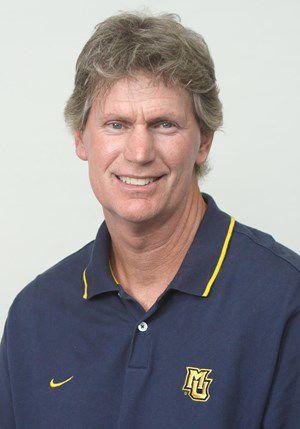 As Shaufler recuperated at the St. Mary's Hospital Regional Burn Center in Milwaukee, the gangly 6-foot-3 Swanson, who coached Prairie's tennis program from 1970-2016, was at his side every day. Swanson occasionally flashed his volatile temper while coaching — nothing irritated him more than a kid who didn't put forth his best effort or who made excuses — but he was nothing but kind and reassuring with Shaufler. And Swanson never glanced at his wristwatch because this was all that mattered to him.
"He was remarkable," said Shaufler, a longtime assistant tennis coach at Marquette University. "He was there with me constantly. He was just kind of a voice of optimism.
"When I was finally able to get out and start the process of resurrecting myself, he was there every step of the way. He had an infinite amount of patience and work ethic above and beyond what your average person would do. He was just unbelievable."
Swanson, a coach who often went against the grain with his coaching methods but consistently developed some of the state's best tennis players, died at the age of 84 March 2 at Froedtert. He had suffered a heart attack in November 2016 and fractured seven ribs after falling at his South Milwaukee home Feb. 22. He rapidly declined after that.
A man who was asked by none other than the late Sam Johnson to take over Prairie's tennis program in 1970 would become a staple at the school for nearly a half century. Swanson was held in such high regard that when Prairie opened its Johnson Athletic Center in September 2005, it honored him by dedicating "The Harold O. Swanson Atrium" in the building.
Like an eternal flame, his voice will forever echo within the confines.
The paradox is that a man who was responsible for so many trophies that adorn that atrium couldn't have cared less about them. Swanson wasn't into awards and honors and, as much as he appreciated that 2005 dedication, he easily could have done without it.
All that mattered to him as he worked with his athletes while wearing his trademark floppy hat during practice every day was that they gave him their best. The rest of the stuff didn't matter. When he called in results to The Journal Times after meets, he claimed ignorance when asked what a kid's record was. Sometimes, he didn't vote for any player when an All-County tennis team was being selected.
All of that wasn't important. Simple improvement was.
"It's not whether you win or lose that counts," he said in a 1992 interview with The Journal Times. "It's whether you know you improved. If you continue to improve all season long, you've had a successful season."
That mindset explains this story: It was in October 1986 when Swanson was unhappy after coaching the Prairie girls to a second straight state championship in the now defunct Wisconsin Independent Schools Athletic Association. Andy Alexander, a 1987 Prairie graduate who was serving as an assistant on the team, remembers a long drive home from Green Bay with a championship trophy in the back that Swanson considered tarnished.
"He didn't feel his team had performed up to its ability," said Alexander, an obstetrician-gynecologist in Racine. "So he took no joy in that win at all. I remember it being extremely quiet. They won the state meet the year before and he really appreciated how they played. That year, they won again, but he didn't think that everybody had played their best.
"They gave him the trophy, we got into the van, he put it on the floor and we just drove home. We didn't even eat dinner afterwards. He just wanted to go home."
Swanson was at his best when surrounded by kids who wanted to learn the game. It didn't matter if the kid had minimal talent with little upside. As Kristen Swanson, the eldest of Harold's three children says, "He was a patron saint of lost causes."
In this setting, there was no limit to to time Swanson would devote to help kids get better. All he expected in return was an honest effort and to offer excuses for substandard play was to risk his wrath.
"He was super patient with the little ones, the beginners, the kids who would miss balls," Alexander said. "He had a unique personality. The middle school kids really bonded with him.
"But he could definitely blow a gasket. He would always lose his keys and when he did, he would get so angry and frustrated. So most of us would always look out for his keys."
Tim Ellis, a 1977 Prairie graduate who played for Swanson went on to serve as his long-time assistant, remembers a multi-layered mentor. Swanson was a vociferous reader of any book that would deepen his knowledge and he enjoyed connecting with students and learning what made them tick.
"Everyone who Harold touched has a unique story that they have with him," Ellis said. "He felt that each kid was unique. Every experience he had with a kid was a new experience.
"He tried to encourage you. He tried to reach you. He was tremendously loyal to his students. Harold was more than a tennis coach. He was a philosopher. He was a teacher. He was my friend. He was my mentor throughout my life."
Throughout Swanson's 46 years at Prairie, he maintained his residence in South Milwaukee, near Highway 32 and College Avenue. But even though it was a 15-mile drive, Kristen Swanson remembers her father being at Prairie every day of the year.
"There was not a day when we did not go down and play tennis," said Kristen, a 1981 Prairie graduate. "We played on Christmas, Easter and on snow days when school was out and the buses couldn't go. We'd shovel out and go down and play tennis in the fieldhouse."
How much did Swanson insist on doing things the right way? Kristen remembers an incident while participating in her father's lessons for neighborhood kids in South Milwaukee when she was in the second or third grade.
"It was just myself and a couple of neighbor girls who my dad was giving lessons to," she said. "I decided I didn't want to pick up any of the balls and he said if I didn't, I didn't get to have any more tennis lessons."
Kristen resisted. And her lessons for the summer ended at that point.
"He was tough as nails," she said.
How much did Swanson relish working with kids? Perhaps no story relates that better than this one from Sandy Freres, who retired as Prairie's athletic director in 2017, one year after Swanson retired.
It was in 2000, after the public and private schools merged into one organization. General rules had changed after the realignment and Freres recalls informing Swanson that he would not be able to practice with his players until a particular date.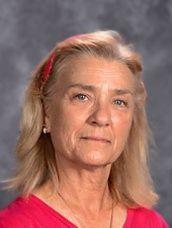 "Harold comes into my office, he's pretty tall and he's got a racket in his hand," said Freres, who is retired in Mesa, Ariz. "I gave him the date when he could have contact and he was so mad that he started swinging his racket to the right and to the left, he was yelling and screaming and I said, 'Well Harold, I appreciate where you're coming from, but I can't afford not to follow the rules.' And then he stormed out.
"The very next morning, he walked into my office with a smile on his face and said, 'That was a great discussion we had yesterday. I really understand now. Thanks for letting me know.' "
And then Swanson waited for the official start of practice so he could do what he does best: Making kids better in tennis and in life.
"All he wanted to do was help people," Freres said. "He had time for everybody."
Peter Jackel is a reporter for The Journal Times. You can reach Peter by calling 262-631-1703 or by emailing him at peter.jackel@journaltimes.com
Peter Jackel is a reporter for The Journal Times. You can reach Peter by calling 262-631-1703 or by emailing him at peter.jackel@journaltimes.com
Be the first to know
Get local news delivered to your inbox!