On the morning of Thursday, March 14, 1963, Gary Pinnow was in Madison with his teammates on the Horlick High School boys basketball team. They shared a team breakfast and then dressed at the University of Wisconsin Field House for the game of their lives.
Pinnow, a 6-foot-1 senior guard who would finish his high school career with 999 points, was already known as a star. By the end of that day, he would be a local legend who is remembered to this day for what he did that afternoon.
One hundred miles to the east, 643 Horlick students were boarding charter buses on Rapids Drive for Madison on this typically overcast and cold late winter morning in Wisconsin.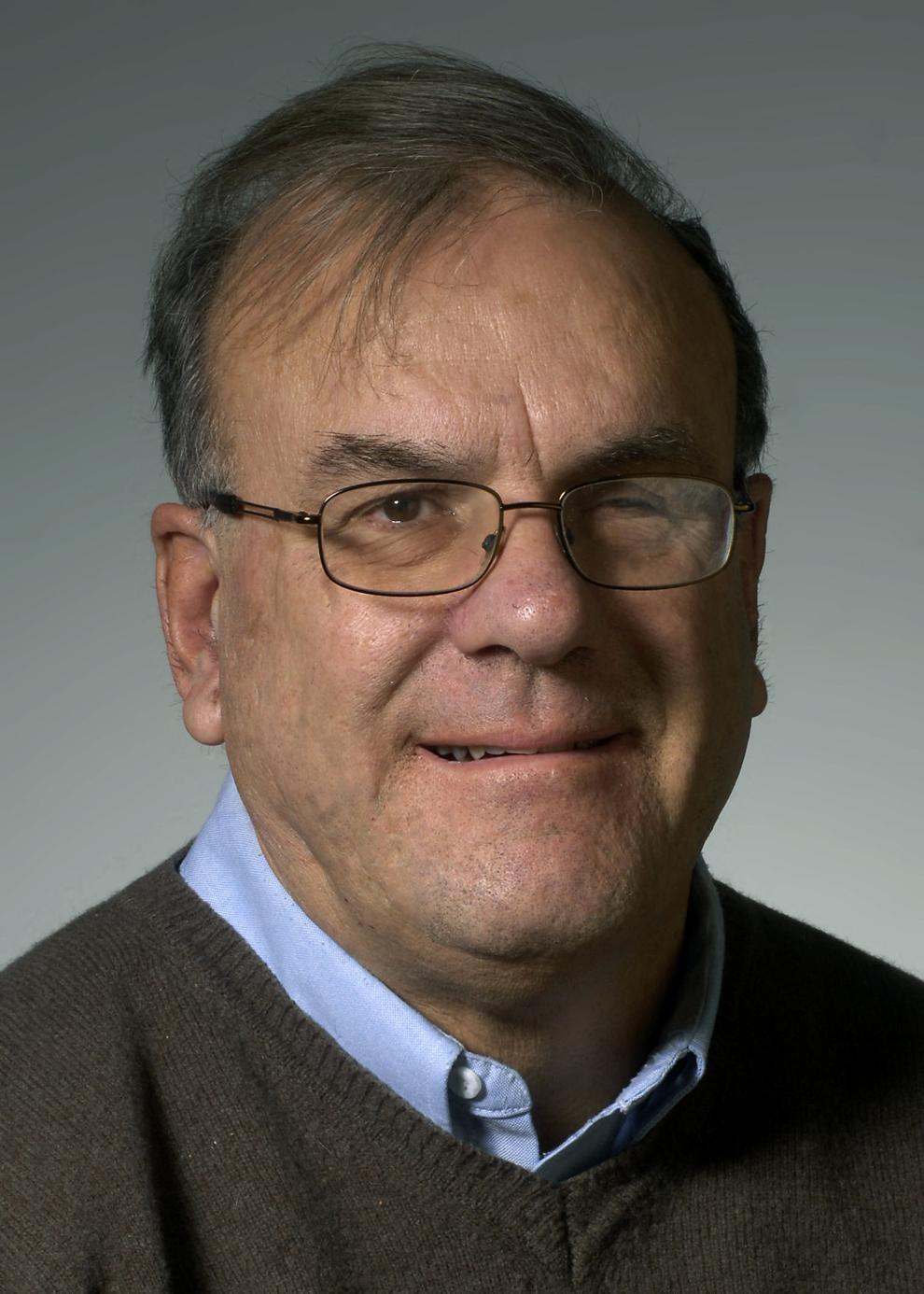 The numbing cold air was energized by the excitement of Horlick making its first state tournament appearance since 1930. That was just two years after Horlick opened its doors for the first time and, what's more, the state tournament was going to be played on a college-sized floor for the first time in 1963.
Those not making the trip to Madison that Thursday would be glued to their radios, listening to the broadcast on WRJN. This whole town was talking about their Rebels.
But no way was this dream supposed to last. Horlick's opponent for its 1:30 p.m. quarterfinal that day was Milwaukee North, the state's No. 1-ranked team which was seemingly unbeatable.
As pointed out in March 13, 1963 Journal Times, "There are no illusions in the Rebel camp regarding the task facing them tomorrow. North, winner of 23 straight, has averaged 78.7 points while allowing only 50.7. The Milwaukee City Conference champions have firepower from all parts of the court, burning speed, stamina and a rugged press which is calculated to throw opponents off their games."
Surely, coach Jack Belden's overachieving Rebels would be sent back to Racine in a hurry.
There you have the back story.
A shot to remember
Now entering the picture is Gary Dean Pinnow, a local legend who died of natural causes in Racine at the age of 77 Feb. 23.
No moment was too big for Pinnow, a star at pretty much any sport he pursued. And it certainly wasn't on the afternoon of March 14, 1963.
By some miracle, Horlick was within 50-49 of North with the final seconds running down in overtime and the crowd in a frenzy. That's when Pinnow took the inbounds pass from Steve Klimek, dribbled around to the opposite side of the circle, jumped and put up an eight-foot shot that swished through the net as time expired.
Do you believe in miracles? Pinnow certainly did that afternoon when he made what still might be the most remembered shot by a Racine County school basketball player.
Ecstatic Horlick players carried off the court the 42-year-old Belden, for whom Horlick's fieldhouse would be dedicated to almost exactly 20 years later. Pinnow was photographed walking off the court in a daze. This moment was too big for even him, the ultimate cool customer.
Twenty years after Park became the first public school basketball program from Racine to win a state championship, Horlick was in position to match that feat with two more victories.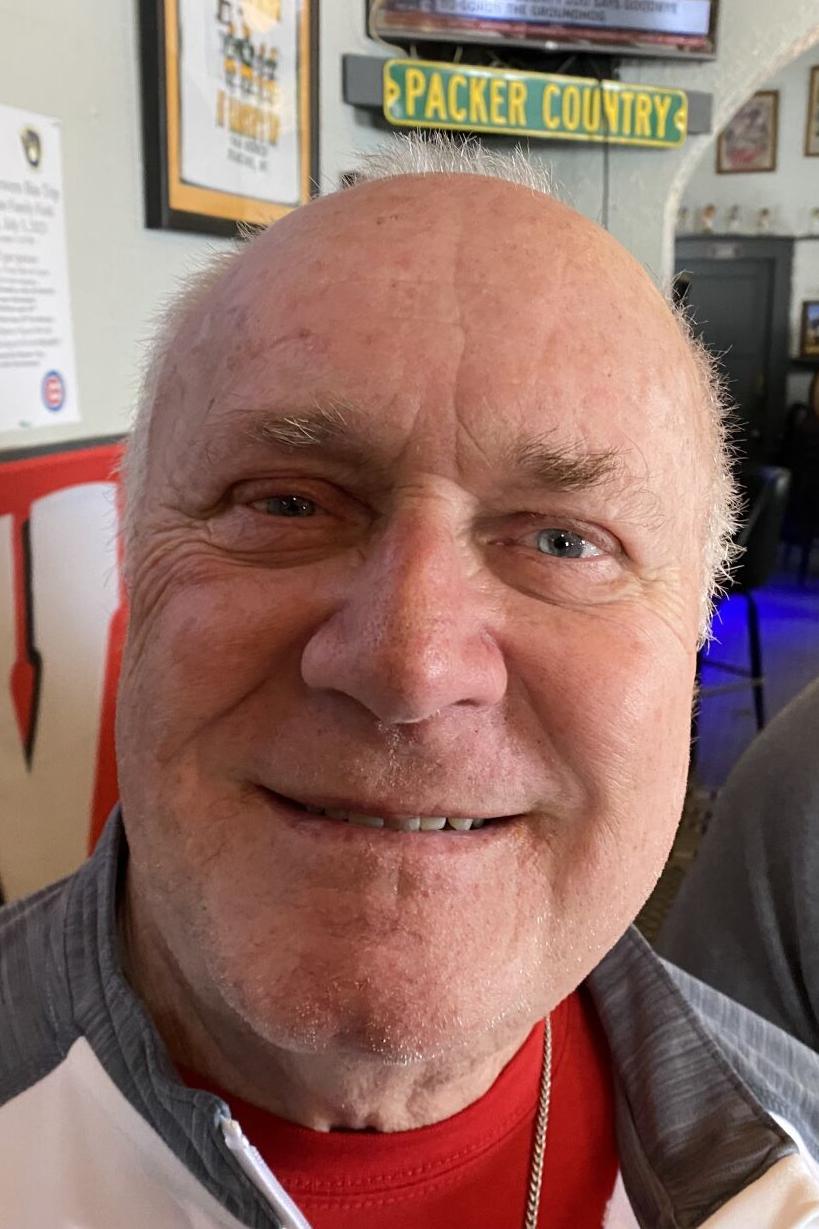 "The whole place just exploded," said Walt Strini, a friend of Pinnow's since the late 1950s who attended the game. "It's the kind of shot everybody dreams of making, but it's very difficult to make it. There was a hand right in his face. It was one of those shots where either you're going to make it or miss it. He made it."
Strini recalled three years earlier, when he was a senior at St. Catherine's in 1960. That was the year St. Catherine's advanced to the national championship game of the Knights of Columbus scholastic basketball tournament in Washington D.C. and almost returned to Racine with a gold basketball.
"The only time I can remember something like that happening was when St. Catherine's went to the national tournament," Strini said. "It (the broadcast) was pumped into the classrooms and we just went crazy.
"It was almost the exact same thing being there with Gary when he made that shot."
But it was all anticlimactic from there for the Rebels, who lost 66-52 to eventual champion Manitowoc in the semifinals the following night and then lost 75-72 to Eau Claire in the third-place game on March 16.
An all-around athlete
Nevertheless, Pinnow's legacy was cemented the night of March 14, 1963. What's remarkable in retrospect is that basketball, relatively speaking, might have been Pinnow's weakest sport.
He went on to play football for Wisconsin, where he started two years at safety and one at split end under coach Milt Bruhn. He also did some place kicking. But his true forte was baseball, where he was named Wisconsin's Most Valuable Player as a senior in 1967 after hitting .308 and leading the Badgers in runs scored (21), hits (36), home runs (seven), extra-base hits (12) and total bases (62).
Pinnow was drafted in the third round by the San Francisco Giants in 1967 and put together three productive seasons in the minor leagues. At the age of 23 in 1969, Pinnow hit .288 with eight homers and 56 RBIs in 137 games for Fresno, a Giants' farm affiliate.
But that's as far as Pinnow took his professional career. The money was nowhere near what it is these days in the professional game and Pinnow quit to raise a family.
As he explained in a July 1977 Journal Times story, "There were a lot of questions put to me. 'Why'd you quit?' It was the family reason, plus I had a nice job. I always regret it now and play it in my mind. People say I could have made it, but they don't know and I don't know."
For the rest of his life, Pinnow was a fixture in Racine, where he could be found tearing it up in bowling alleys, softball diamonds and pretty much any other outdoors activity. As always, Pinnow had a way of rising to the occasion, just as he did the afternoon of March 14, 1963.
"We were in the world tournament for softball in Baltimore," Strini said. "We wound up taking third. There was one guy who had eight home runs in the tournament and Gary beat him with nine home runs. So he got a very nice trophy for most home runs in the tournament.
"That's just Gary. That's what he could do."
And, yet, there was so much more.
"He was a great bowler," Strini said. "He averaged over 200 for probably 20 or 30 years. He was a good golfer ... ping pong ... you name the game and if you showed him how to play it, he would master it right away. He was just great all-around."
Not that Pinnow would ever volunteer much of this information. He fit the profile of a humble man who preferred to let his accomplishments speak for themselves. A self-promotor he was not.
"He was so quiet," Strini said. "Even when he played at Horlick, he was a superstar, but you couldn't get him to say two words. Even when we were together playing ball, you couldn't get him to say anything. He was just so quiet. You could see that he was going to give 110% to win, but he never would express that because you couldn't get him to say anything!"
In that 1977 Journal Times story, Pinnow shed some light on his personality, saying, "Maybe I was cocky. I didn't smile too much. I just played the game and forgot the small talk."
A dedicated father
That's the father his sons, Dean and Darrin, celebrated when they gathered with friends and family at Hansen's Bar in Racine last Friday to remember a local legend. Gary Pinnow's name was printed countless times in sports pages of The Journal Times over the years, but Dean and Darrin had limited exposure to that aspect of their father's life.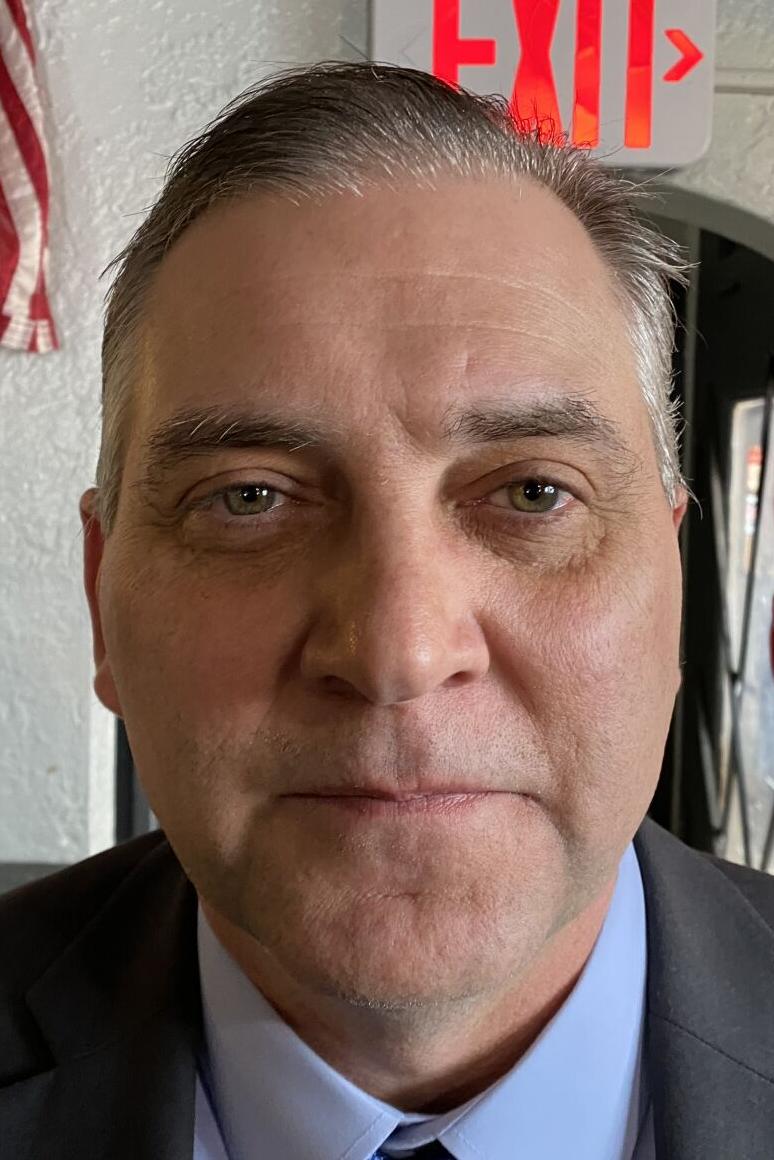 For Darrin, a 1990 Horlick graduate, just seeing the venue in Fresno where his father once was seemingly setting himself up for a major-league career was an experience he cherishes. It served as a sort of connection.
"He kept a lot of his accomplishments close to the vest," Darrin said. "He wasn't a braggart by any means. I remember I took a trip out to Fresno for business. I was probably 27 or 28 years old. The stadium in Fresno was for the Grizzlies, which was part of the San Francisco Giants' organization. That stadium itself was old and you could almost feel that it hadn't changed since he played there. It was still a Triple A stadium with peeling paint, but you could tell what it was when he played there. That's really what stood out for me."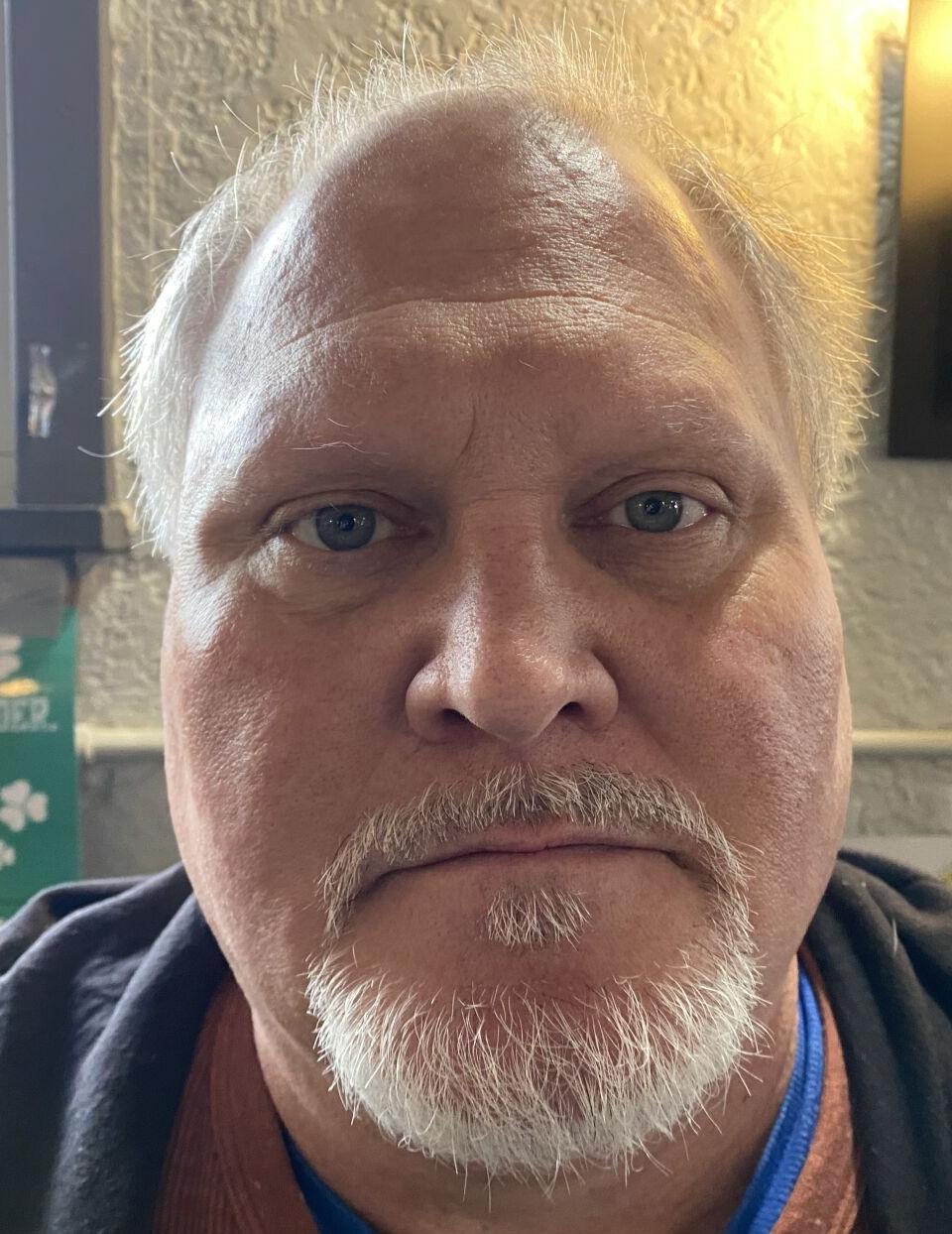 Dean Pinnow, a 1988 Horlick graduate who describes himself as, "a musician by heart," remembers a father who said a lot with a few words.
"My dad was my dad," Dean said. "He didn't say much, but when he opened his mouth, he spoke from the heart. If he made a friend, that friend was forever.
"He encouraged me to do my best and be my best at whatever it was. He did it in sports and I did it in music. I'm glad I was with him at the end. As far as passing, I think he was ready to go.
And now that he's gone, it's going to take some time to digest.
"Each day gets a little bit better, but every time I go to a place where him and I were together, I expect him to come through the door," Strini said. "I know that's going to go away, but it's going to take time."
Added Darrin Pinnow: "The community remembers when they hear the name 'Pinnow.' It's not a very common name and there's not a lot of us around. But someone always seems to say, 'Oh, is your dad Gary? I played ball with him. I followed him through the years.'
"It's something I heard all the time — 'Is your dad Gary?'
Peter Jackel directs the sports department for The Journal Times. You can reach Peter by calling 262-631-1703 or by emailing him at peter.jackel@lee.net