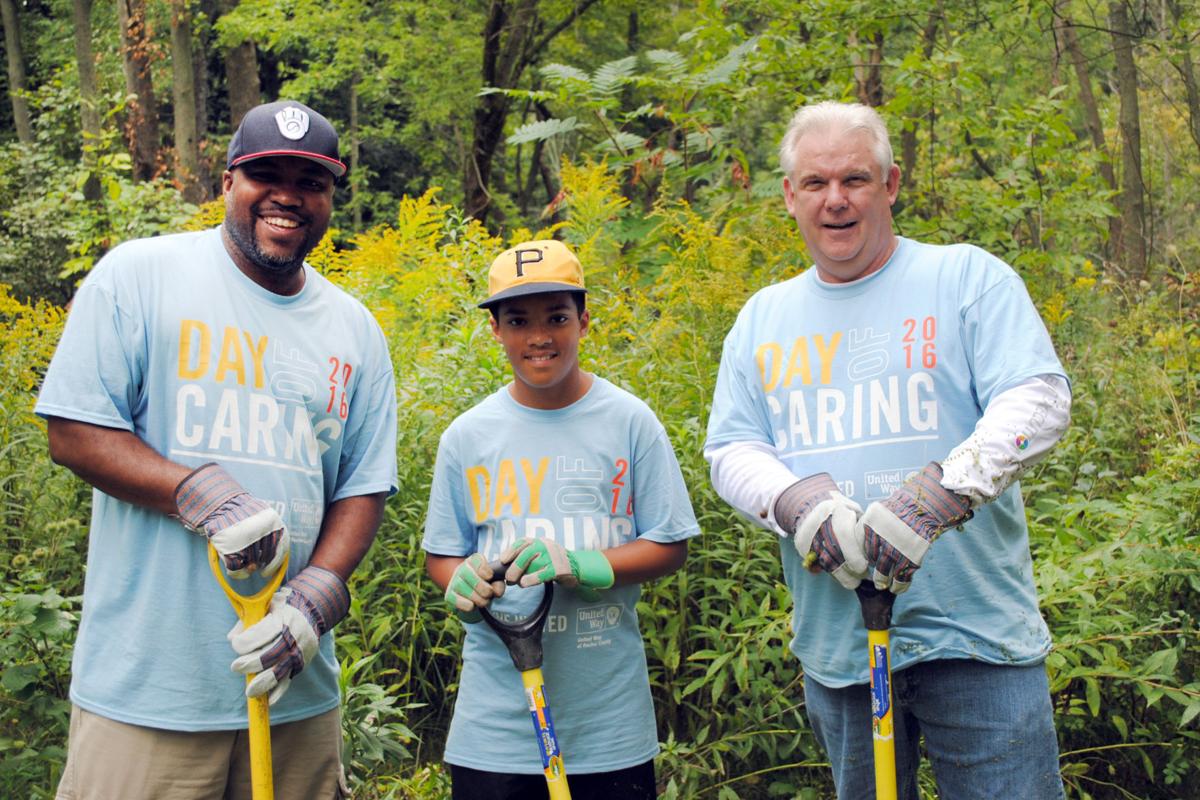 The end of the year is often a time for individuals to reflect on their blessings, taking a break from the daily hustle and bustle to appreciate life. Isn't that what the holidays are about? As chair of United Way of Racine County's 2017 community campaign, I would like to take this opportunity to talk about something I'm thankful for this year.
From September through December, the Racine community comes together to support United Way's annual fundraising campaign. More than 200 companies and 7,000 individuals participate. Donations made during the campaign are invested in programs managed by United Way's impact partners as well as in United Way's own internal initiatives. This all helps support the organization's focus of Building an Educated Workforce.
While donations are critical to United Way's work in community impact, it is important to note that more than 1,000 individuals gave a gift of time this past year. Volunteer opportunities range from one-day events to year-round programs. Personally, I had the opportunity to work with 300 community volunteers for United Way's annual campaign kickoff and Day of Caring. During this one-day volunteer event, individuals did everything from packing holiday food boxes for the Racine County Food Bank to painting at a local school.
You have free articles remaining.
That is why this year I am thankful for all of you who have given back to our community. As the campaign chair, I have witnessed firsthand our community's incredible generosity. It's nothing short of amazing. What is even more amazing is the fact that our community has been supporting United Way for almost a century.
This year United Way of Racine County celebrated its 95th anniversary. Think about that, for 95 years we have been creating change together as a community. Since its inception, the community has guided their work. This all started in 1922, when H.F. Johnson Sr. gathered a group of Racine business leaders to start what would eventually become United Way of Racine County. Just like today, the community knew together they had far greater power to create positive change than any of them had individually.
If you're not familiar with United Way I invite you to learn more. You can start by attending their next event, the Victory Celebration, the organization's annual celebration of those who have given back all year. This year's Victory Celebration will be held on Thursday, Jan. 25 at Festival Hall. Registration is required. To register, please visit UnitedWayRacine.org/Victory.
In addition, if you haven't donated to United Way there's still time! Donations by the end of the year could get you entered into a sweepstakes to win $9,500. Thanks to the support of Andis Foundation, any returning donor who increases their gift 9.5 percent or more, and any first-time donor who donates a minimum of $95 or more, will be automatically entered in the drawing. For details please visit UnitedWayRacine.org/95-years.
Booker T. Washington once said, "If you want to lift yourself up, lift up someone else." Racine, you have lifted up many. Thank you again for your long-standing support and commitment to United Way of Racine County.
Bryan Albrecht is president and CEO of Gateway Technical College and chair of the 2017 campaign committee chair for United Way of Racine County.