Molbeck's Health & Spice Shop
Serving S.E. Wisconsin
3212 Washington Avenue
Racine
,
WI
53406
Last Updated: March 1, 2019
| | |
| --- | --- |
| Sunday | Closed |
| Monday | |
| Tuesday | |
| Wednesday | |
| Thursday | |
| Friday | |
| Saturday | |
About Molbeck's Health & Spice Shop
Your health is our business. Your service for the latest health supplements & hard-to-find foods. Molbeck's Health and Spice Shop is a small, locally owned business that has been around for over 50 years. We may be small but we pride ourselves in big time friendliness and down home service. We strive to carry the best, freshest and most effective items available to us. Molbeck's offers quality natural products including: vitamins, herbs, homeopathics, bulks, spices, gluten and wheat free products. Molbeck's carries the best gluten free and wheat free products available and continues to add more. In addition to our gluten-free and wheat-free dry products, we also carry a large selection of frozen food options. We are also bringing in more and more organic items. Our knowledgeable staff will be more than happy to help you with your needs. If you don't see a certain product, we will special order it (depending on availability). We will do everything in our power to make shopping at Molbeck's a pleasant, positive experience. Company List: Aloe Life, American Health, Barleans, bioAllers, Bluebonnet, Boiron, Carlson, Coromega, Derma E, Dynamic Health, Earth's Bounty, Enzymatic Thearapy, Euro Pharma, Flora, Heather's Tummy Care, Herbs for Kids, Herb Pharm, Hyland's, Jarrow, Kal, Kyolic, Liquid Health, Lumina Health, Luyties Homeopathy, Maritz Mayer Lab, Natural Immunogenics, Nature's Plus, New Chapter, Now, NutriBiotic, Peter Gillham's, Premier One, Pure Essence, Regalabs Inc., Solaray, Solgar, Sunny Green, Xlear Inc, Zand Return and exchange are happily accepted within 14 days of purchase unopened with the original receipt.Returns are not accepted on books, sale or clearance items, bulk products or gift certificates
Accepts:

Discover

MasterCard

Visa
Molbeck's now carries Milkhouse Soy & Beeswax Candles!
✶ 1 8-ounce package of freekeh (1 cup)
'original' flavor
2 1/2 cups vegetable broth
1 large red pepper, diced
1/2 purple onion, diced
4 garlic cloves, diced
2 tbs olive oil
✶ 5 tbs mild curry powder
✶ 1/2 cup dried cranberries or raisins
✶ 1 cup apricots, chopped
1 cup peas, frozen and thawed
✶ 1 cup sliced almonds
salt and pepper to taste
Pour 2 1/2 cups of water and the freekeh in
a saucepan and bring to a boil for 1 minute.
Reduce heat to low. Cover and simmer for
about 25 minutes until the freekeh is tender.
Once the freekeh is cooked, place in a
separate dish to cool in the refrigerator. In a
large skillet, heat up oil over medium heat and
toss in red peppers, onions and garlic. Cook
for 3-5 minutes then toss in curry powder, salt
and pepper. Cook further until the onions are
translucent. Set aside to cool. Toss freekeh in
bowl with vegetable mixture, add dried fruits,
nuts and peas. Season to taste. Served warm
or at room temperature.
Molbeck's Carries Gluten-Free & Wheat-Free foods!
More Results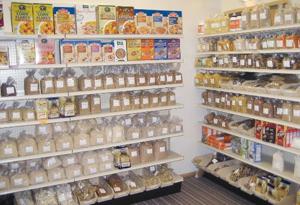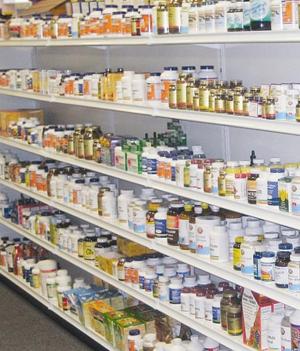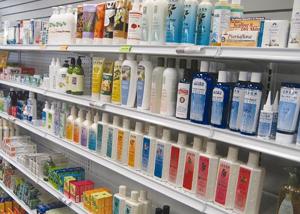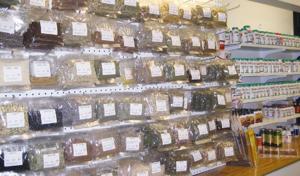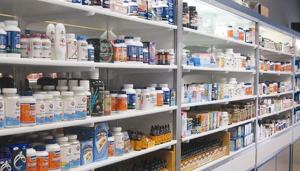 Your health is our business. Your service for the latest health supplements & hard-to-find foods. Molbeck's Health and Spice Shop is a sma…