The Philadelphia Phillies filled their biggest need quickly.
Right-hander Zack Wheeler and the Phillies agreed to a $118 million, five-year contract, two people familiar with the deal told The Associated Press on Wednesday.
The 29-year-old Wheeler stays in the NL East after spending his first seven seasons with the New York Mets. He was 11-8 with a 3.96 ERA last season after going 12-7 with a 3.31 ERA in 2018. Wheeler missed the 2015 and 2016 seasons following Tommy John surgery.
He will join a rotation led by Aaron Nola that also includes Jake Arrieta. The Phillies may pursue another front-line starter — Stephen Strasburg, perhaps — to join a staff that has Zach Eflin, Vince Velasquez and Nick Pivetta.
Alex Anthopoulos believes Cole Hamels can help the Atlanta Braves win big in next season— and help the team's young starters have more success for years to come.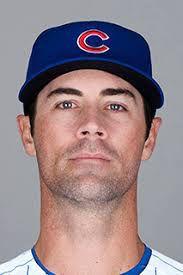 Hamels, who turns 36 this month. agreed Wednesday to an $18 million, one-year contract with the busy Braves, one of the more active teams this offseason.
Anthopoulos said young Braves starters Max Fried and Mike Soroka will benefit from Hamels' 14 seasons in the majors.
"How you quantify that is hard, but I think there is real value," Anthopoulos said. "We're signing Cole first and foremost because we think he's going to help us win a lot of games ... and hopefully get to the World Series. No doubt in my mind ... I think Max Fried will get better just be seeing him and being around him. I think Soroka will get better."
The Braves have won two straight NL East division titles but failed to win a playoff series.
The Los Angeles Angels have acquired right-hander Dylan Bundy from the Baltimore Orioles in a trade for four minor league pitchers,
The 27-year-old Bundy has been a solid starter with a nasty slider for the past four seasons with the Orioles, who chose him with the fourth overall pick in the 2011 amateur draft.
He has won 38 games in those four seasons, including 13 wins in 2017 during his first full season as a big-league starter. Bundy went 15-30 with a 5.13 ERA and 70 home runs allowed during the Orioles' past two miserable seasons, but he has started at least 28 games in three straight years while averaging 168 innings in Baltimore's rotation.
Bundy will be a key rotation member for the Angels, whose starters last season had the majors' second-worst ERA amid a mind-boggling string of injuries. Starting pitching is the prime focus of offseason improvement for the Angels, who expect to compete for the services of Orange County native Gerrit Cole and other elite free agents.
The Los Angeles Angels have reached a proposed agreement to stay in Anaheim through 2050 as part of a deal in which they will pay $325 million to buy Angel Stadium and its surrounding parking lots from the city.
The Angels and the city government announced the deal Wednesday that likely secures the franchise's long-term future in Orange County. The deal allows the team to decide whether to use the property to build a new stadium, which would be funded by the Angels.
A hedge fund manager whose company paid $1.8 billion in U.S. criminal and civil settlements is in negotiations to increase his stake in the New York Mets, who left open the possibility he eventually could become controlling owner.
The team said Wednesday the deal between Sterling Partners and Steve Cohen would allow 83-year-old Fred Wilpon to remain as controlling owner and chief executive officer for five years.
Jeff Wilpon, the 57-year-old son of the owner, would remain as chief operating officer. Sterling Partners is controlled by the Wilpons.
College football
Southern California has decided to retain Clay Helton, extending the head coach's improbable 4 ½-year tenure atop the West Coast's winningest college football program.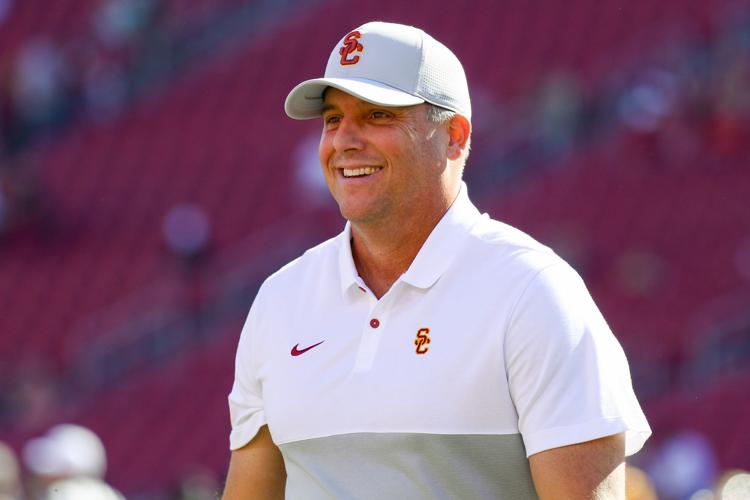 New athletic director Mike Bohn announced the decision four days after the No. 24 Trojans (8-4, 7-2 Pac-12) missed out on a trip to the conference title game when they finished one game behind No. 5 Utah in the Pac-12 South.
"His commitment to our student-athletes and to leading with integrity is vital to restoring our championship program, which is the goal for all of our teams," Bohn wrote on his Twitter account. "Heading into 2020, Coach Helton and I will work together to take a hard look at all aspects of the football enterprise and will make the tough decisions necessary to compete at a championship level."