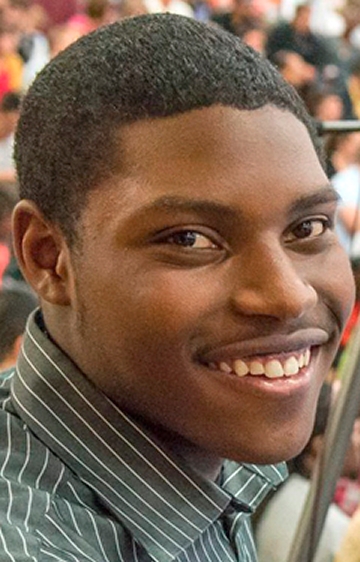 SOMERS — Justin Helm, a 2011 graduate of Park High School and a communication major at the University of Wisconsin-Parkside, has been selected by the Milwaukee Brewers Major League Baseball Club to attend a national business summit in New York on April 14-15.
Helm is one of two people chosen by the Brewers' organization to attend the 2014 Major League Baseball Diversity Business Summit. The two-day event is a sports employment conference and supplier diversity trade fair. Entrepreneurs and those seeking careers in professional sports have the opportunity to meet with MLB clubs at both the Major League and Minor League levels.
Featured speakers at the summit include Major League Baseball commissioner Allan H. (Bud) Selig, and Milwaukee Brewers owner Mark Attanasio. As part of the summit, Helm will attend the New York Yankees baseball game April 15 in celebration of Jackie Robinson Day.
In addition to his studies at UW-Parkside, Helm is a campus video producer and digital technician in the Student Center. As an intern with the Milwaukee Brewers, Helm assists with in-stadium video production including camera operation and editing.