In August, I had the opportunity to join a bipartisan congressional delegation visit to Israel. Seventy of my colleagues, Republicans and Democrats, were in attendance to meet with Israeli and Palestinian leaders, visit historical sites and learn more about the U.S.-Israeli security alliance.
My few days in Israel provided me the chance to see first-hand the threats and challenges the country faces every day.
I wanted to share some insights into the visit after reading a recent letter to the editor from Mr. Radke of Mount Pleasant. In particular, I need to clear up two factual errors in the letter. First, the visit to Israel was not paid by taxpayers. The visit was paid for by the American Israel Education Foundation, a nonprofit group.
A key aspect of the visit was learning about the ongoing threats to Israel. I spent time on Israel's border with Syria and Lebanon to see first-hand Israel's security challenges. One of Israel's most advanced technologies is their missile defense system, the Iron Dome. The Iron Dome, which was developed in coordination with the United States, protects Israel from rocket attacks from Hamas and other terrorist groups. I'm committed to strengthening our alliance and upholding our shared values.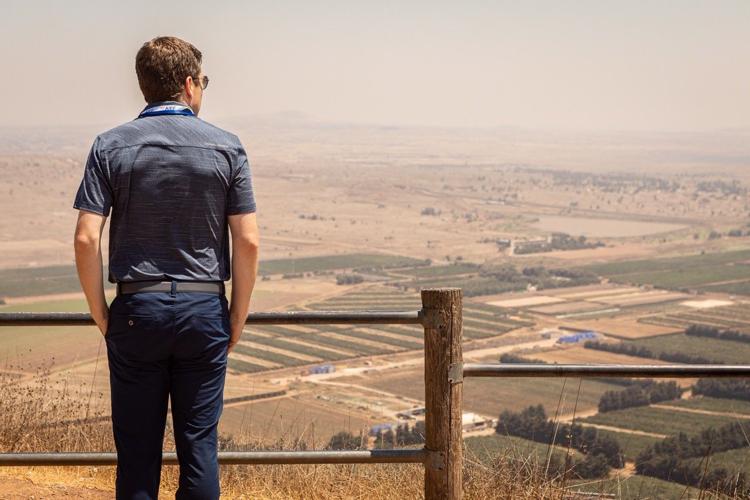 You have free articles remaining.
You're out of free articles
Sign in or create a FREE account to keep reading.
During the trip, I sat down with political leaders in the region. I met with leaders from both Israel and Palestine. I met with Prime Minister Netanyahu in Jerusalem.
In addition to that meeting, and contrary to the letter, I traveled to Ramallah, a city located in the West Bank and the capital of the Palestinian National Authority, to meet Palestinian Authority Prime Minister Mohammad Shtayyeh. Although I do not agree with their politics, it was important to go to Ramallah and hear directly from Palestinians' leadership.
I treated this meeting like I do any meeting I have in Racine or in Congress. I am eager to listen and work with anyone. If you are interested in learning more about my visit to Israel, you can visit my website, steil.house.gov.