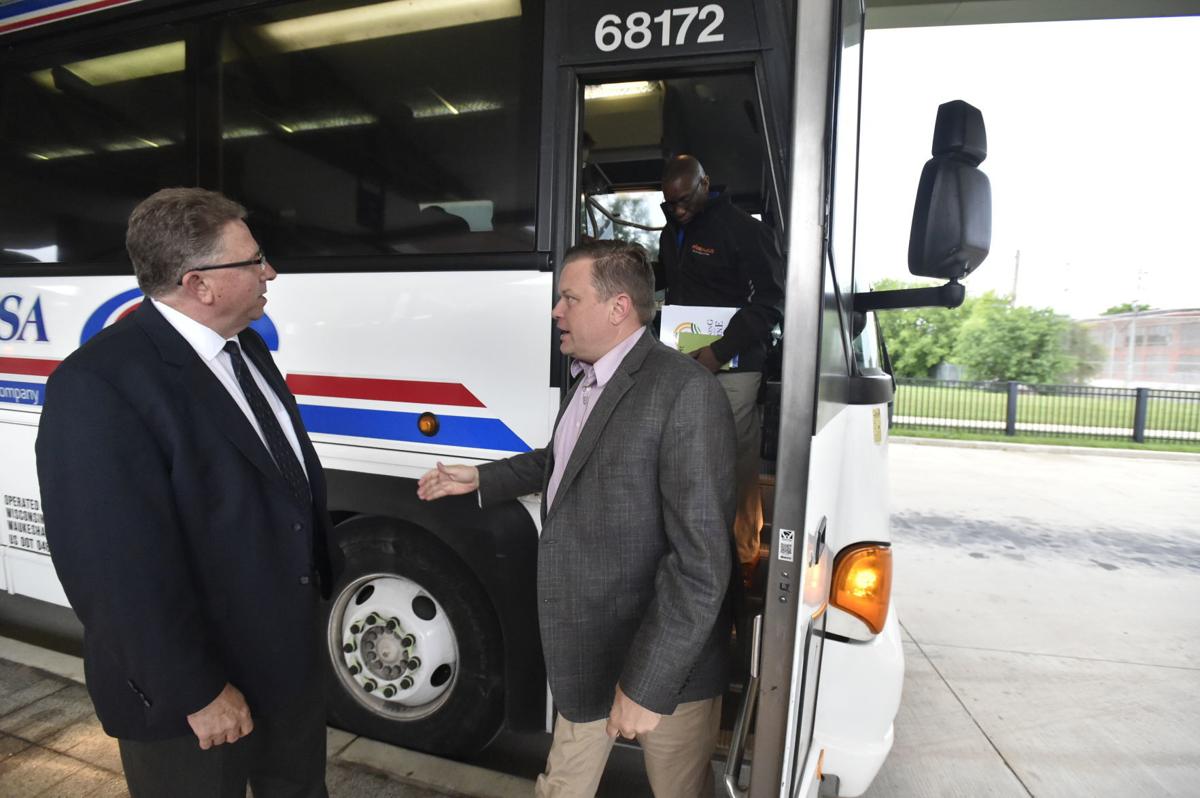 In 2014, a company known for its advanced technology broke ground on a giant factory, promising to transform the community with thousands of new jobs.
That company, Tesla, has since created 6,500 jobs in the Reno, Nev., area. This recruitment success led to an even larger economic boom with the attraction of additional tech companies, including Google, Apple, and Amazon.
As we prepare for our own economic boom, Racine County recently partnered with the Johnson Foundation at Wingspread and invited community leaders from Reno to a discussion on the successes achieved and challenges faced when preparing for growth of such magnitude.
The tremendous change facing many sectors of our community — from housing and workforce to education and public services — was confirmed after learning from Reno leaders and their experiences.
While the changes can sometimes seem daunting, Reno representatives remarked that Racine County is further along now than they were at this point in their development.
To put things in perspective, it's worth reviewing some of the ways we are already preparing to maximize this historic opportunity for Racine County residents and businesses:
Workforce: We are in the midst of the most focused effort ever to develop the workforce in Racine County's history. Far from throwing money at a problem, we have implemented unique approaches to get at the root of why some have been left behind for so long.
You have free articles remaining.
We launched Uplift 900, an innovative program to connect underserved City of Racine residents with resources to obtain family-sustaining employment. We introduced GreaterRacineAtWork.com, a web platform that identifies specific skills people have and matches them up to opportunities that fit those skills.
We are working with Manpower to strategically assess, for the first time, the talent supply and demand across multiple industries in Racine County. We have also seen great collaboration with Gateway Technical College, WRTP/Big Step, First Choice Pre-Apprentice and other entities; held town hall meetings throughout the community (with more outreach events planned); and have regularly met with local business representatives to discuss their needs.
Transportation: The Eastern Racine County Transportation Task Force convened earlier this year is making great progress in identifying solutions for two major challenges: reducing travel times between Interstate 94 and Downtown Racine, and efficiently moving workers to jobs.
Preliminary recommendations have focused on traffic signal coordination on major east-west arteries and expanding bus routes. We also plan to partner with Kenosha County to expand Highway KR and provide better access to the City of Racine.
Development: To prepare for future commercial and residential development opportunities, we engaged a multi-disciplinary consultant team to assist our communities with planning and development analyses.
With a desire to make Racine County a destination to work and live, this team has been charged with investigating opportunities to create a wide array of residential options, from apartments to condos to single- and multi-family neighborhoods – all of which will be in high demand in Racine County in the near future.
Law enforcement: I am working closely with Sheriff Christopher Schmaling and his team to make sure that law enforcement continues to have the resources they need to maintain peace and security and that our county grows in a safe and responsible way.
Reno leaders faced skepticism and disbelief about whether such ambitious plans would really come to fruition, just as we do now. The path forward won't always be easy, but I left Wingspread last week feeling more confident than ever in the leaders in our community, in the teamwork that has gotten us this far, and in our ability to lift everyone up and make sure we all benefit from this incredible opportunity.
Jonathan Delagrave is the Racine County executive.