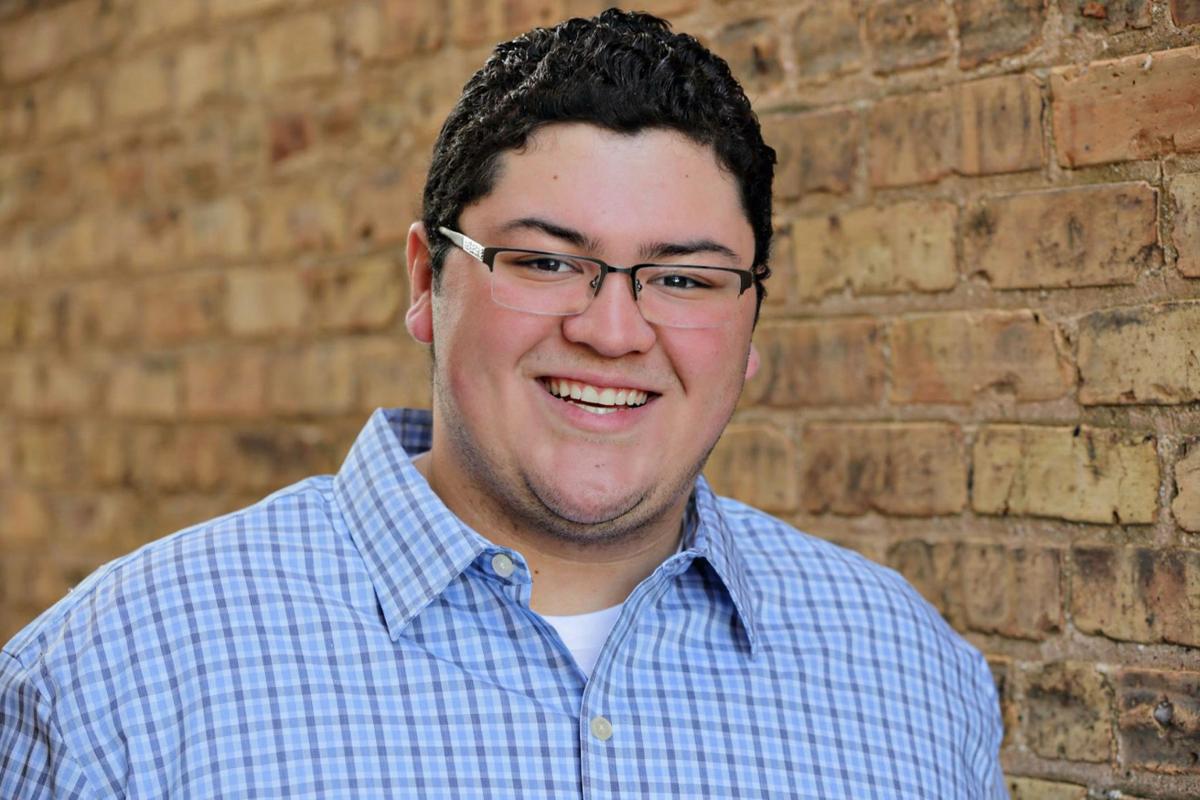 Kenosha County residents last week were given a window into how the wheels of government get mucked up in petty politics and can stall dead in their tracks.
It happened Thursday when the County Board, after adopting the 2021 budget, failed to muster enough votes to approve bonding authority that would allow for the spending process to start for capital improvement projects and some key purchases.
The County Board voted 17-4, with one abstention, on a resolution for bonding up to $15.24 million that would have included $425,000 in funding for Sheriff's Department body cameras. The bonding would also have covered, among the larger projects, close to $3.9 million for transportation infrastructure improvements and more than $1 million for the development of Veterans Memorial Park in Wheatland and Randall.
While most supervisors favored the funding method, they failed to achieve the three-quarters majority, or 18 votes, needed to pass it.
A second bonding resolution for up to $7,945,000, intended for highway construction, including the in-progress major Highway S project, was not presented after the first failed to pass.
The reasoning for dissenting supervisors' votes against the bonding brought a scathing rebuke and interesting insight from the County Executive Jim Kreuser on Friday morning.
"Supervisor Lon Wienke promised veterans that he would support the Kenosha County Veterans Memorial Park project, and then voted against it on Thursday night. By voting no on the bonding, he also voted against improvements to Highway F, to Highway S, other highway repairs in his district, money to complete the bandshell at Old Settlers Park in Paddock Lake, and other projects. I'm shocked. Hopefully, his actions were a freshman supervisor's mistake," Kreuser wrote.
"Supervisor Zach Rodriguez participated in the process. He voted for all of the projects at the Public Works meeting. He was at the Finance Committee hearings, and yet he never made suggestions for changes, or voiced concerns about the projects or said that he did not support the bonding," Kreuser continued. "He has claimed he was for body cameras. He said he was pleased the Sheriff's Department could start the process to purchase those body cameras in December."
"Supervisor (Gabe) Nudo also voted for the highway projects in committee, and then against them Thursday night. His waffling actions are very puzzling," Kreuser said.
Kreuser had a particularly pointed rebuke for Nudo.
"Supervisor Gabe Nudo talked on the board floor about not liking me, and that's OK. He doesn't have to like me, but that's not a reason to vote against projects for the benefit of the citizens of Kenosha County," Kreuser rightfully noted. "That is not what a public servant should be doing. He sounded very much as if he does not enjoy the job of being a County Board Supervisor. If that's the case, he should resign so that someone who wants to serve the public can take his place."
Kreuser noted that formulating the county budget is a long process that includes presentations at the committee level. Waffling on positions after the budget is adopted just causes needless delay.
With all that has happened in recent months across the country, region and right here in Kenosha, there should be no delay in getting body cameras to sheriff's deputies. And, as Supervisor Terry Rose pointed out, the bonding was also targeted for renovations to the Public Safety Building and security to the Detention Center.
And ordering Highway Division trucks is not just like wandering down to the car lot to look at stock. Bids need to be let and orders places. It's time consuming and the sooner the process begins, the sooner those trucks can go to work here in Kenosha County.
The committee level and during the vote on the actual budget is the time for supervisors to state their objections and argue their positions — not during a post-adoption procedural vote.
The silver lining in all this is that bonding resolutions will soon be revisited. And Kreuser is looking to Supervisor Amy Mauer, who had an excused absence from Thursday's meeting, to get the ball rolling again.
"I know she's a very good supervisor and she understands there are key projects in this budget that are in the Village of Somers, like Highway S expansion. I am hopeful that she will be able to attend an upcoming meeting and support this to benefit her district and all of Kenosha County," Kreuser said.
Someone once compared the process of debating and passing legislation in Washington to making sausage. Kenosha County residents are getting a window view of some sausage grinding here. We hope that supervisors Wienke and Rodriguez in the future will do a better job of understanding the process of bonding.
And we hope Supervisor Nudo can put aside personal grudges to work for the common good.
Catch the latest in Opinion
Get opinion pieces, letters and editorials sent directly to your inbox weekly!